Influence is a powerful phenomenon.
We all know of greatly influential people who use their influence either to better serve others, or to draw greater attention to themselves. Influence is desirable because it's a clear indication that something we're doing matters to people– perhaps even to people we don't know in person.
But the difficulty with influence is that it's morally neutral. Simply put, influence can be "good" or "bad".
Yet, before we can even decide what kind of influence we want to have on others, we find ourselves wondering if we have any influence at all.
We wonder whether our everyday choices matter. We wonder whether our encouragement or wisdom falls on deaf ears.
We wonder whether our art is considered beautiful to anyone other than our mom.
And we wonder whether one day we'll be able to look back and point to people whose lives are better because of something we did. Desiring influence is natural; finding it– and using it well– can be tough.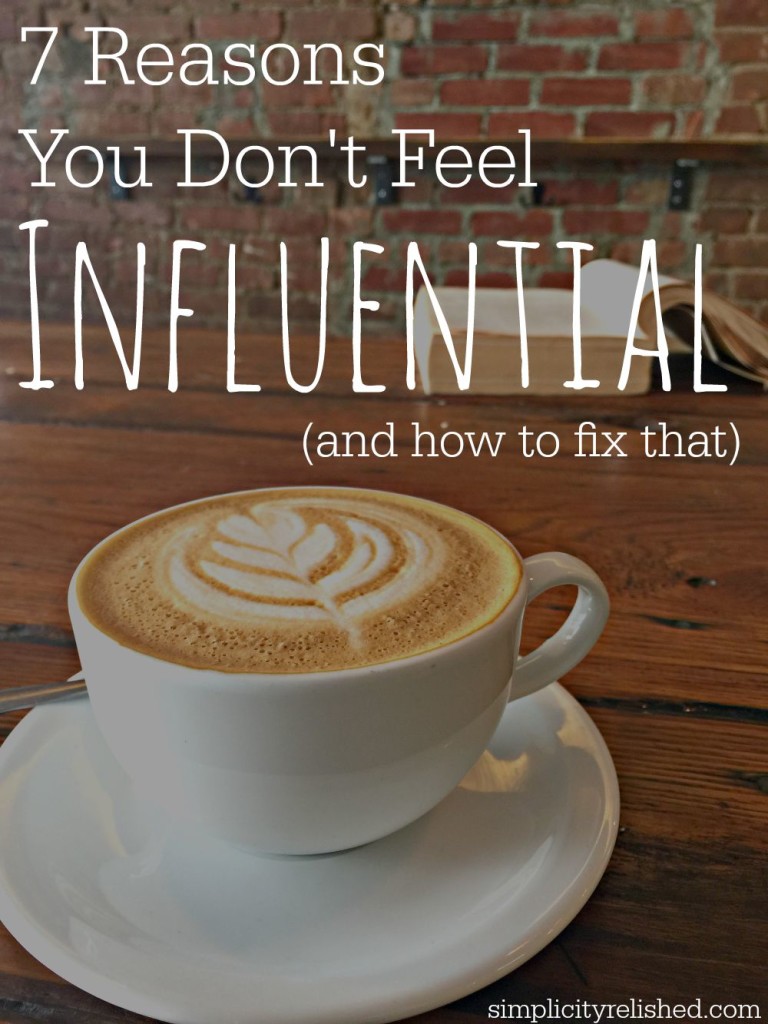 Redefining influence