Many well-intentioned people have recited the adage, Comparison is the thief of joy. I myself have been one of those people.
However, I've realized that this adage scratches at the surface of a much deeper issue.
I do not believe that comparison has to steal joy. The mere act of realizing somebody is taller than I am does not immediately make me discontent with my own height. Did I compare? Yes. Did I lose joy? No.
This is one of the dilemmas that we often have as individuals, and as a society: we blame the wrong source for our woes. Or, as one of my best friends used to say, we need to attack the lion, not the flies buzzing around the lion. 
Here's what I'm getting at. The mere act of comparison is simply observing, perhaps taking stock of, the differences between one thing and another.
We compare all the time. We compare deals at the grocery store. We compare phone plans. We compare career options. We compare different pairs of shoes to decide which one to purchase.
Comparison is an important act of discernment. If we weren't able to compare, we would be unable to make wise decisions.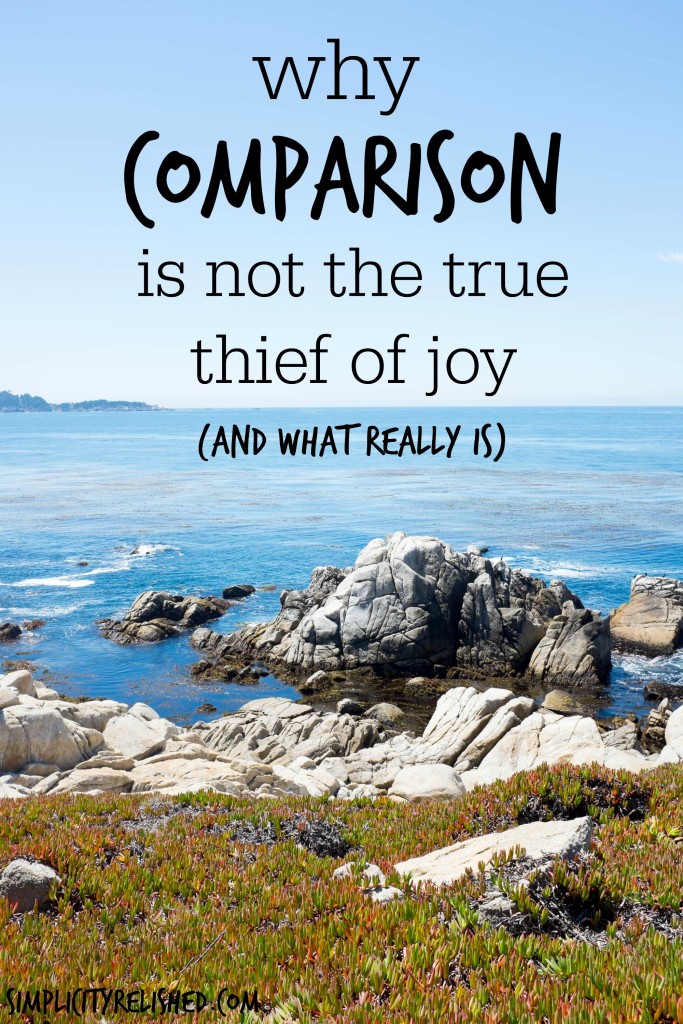 …Continue Reading