So, the word is out! I wrote a short ebook which I've already shared with my email letter subscribers. Today I want to make sure you have the opportunity to receive it for free in your inbox, and to tell you a bit more about it.
The book is titled 7 Days of Courage: Finding Brave In Your Everyday Life. It's a workbook that reflects on seven aspects of practicing courage, with practical applications for each day of the week.
I hope that 7 Days of Courage will come in handy whenever we feel the need to work through some fear, or when we are about to face an important challenge. Courage will hopefully expand your definition of what it means to be brave, and show you little opportunities throughout your everyday life to choose courage.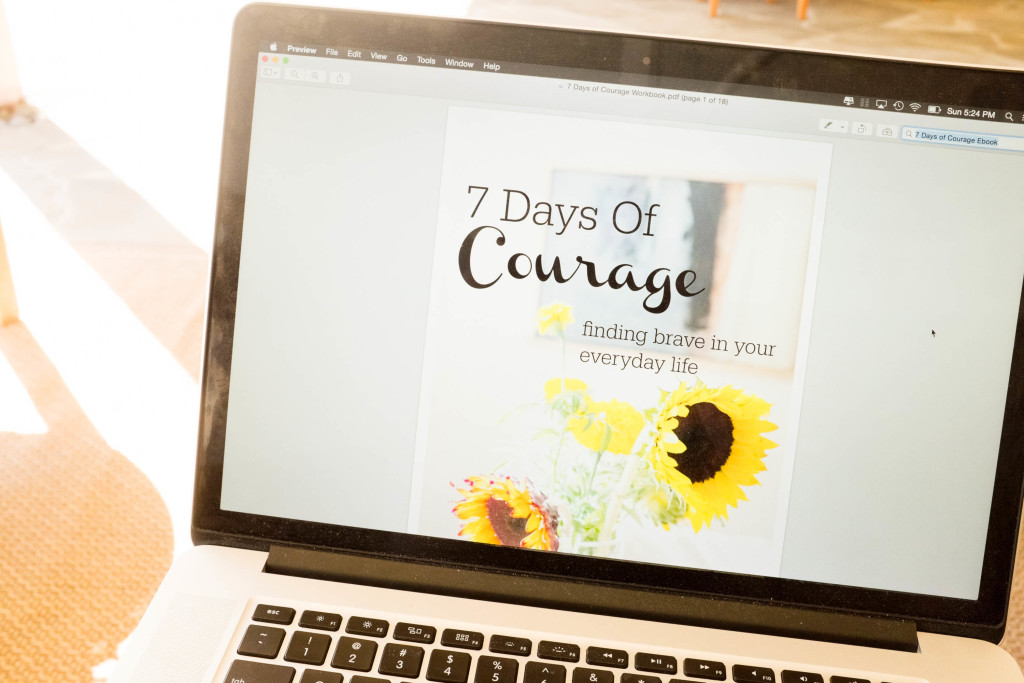 Why Courage?