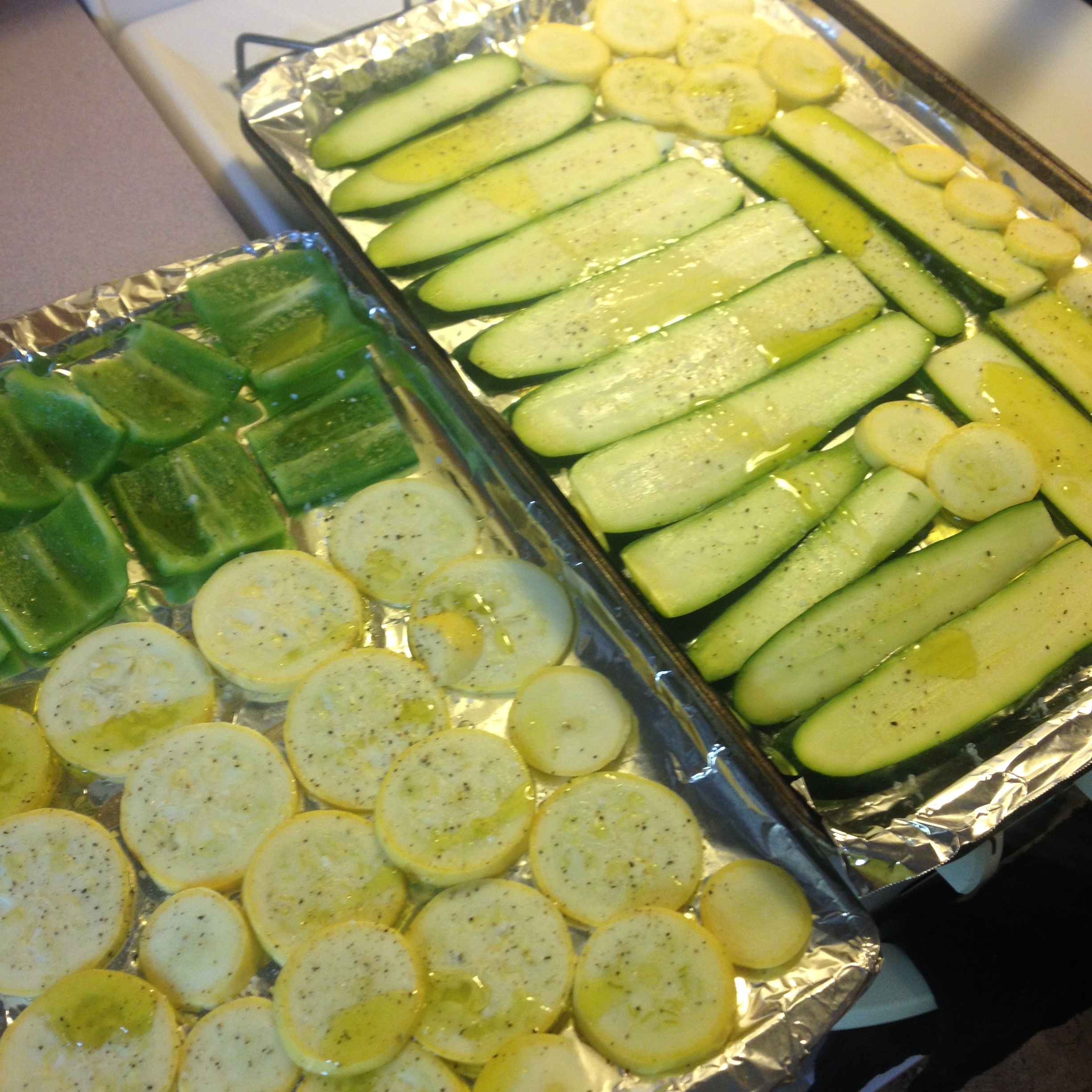 As we transition into summer, I'd like to share recipes that celebrate the delicious simplicity of natural produce. Smooth zucchini with crunchy skin paired with juicy bell-peppers and summer squash slices make an easy meal that's also filling. The key to this delicious meal is just freshness! We served these vegetables last night with whole-wheat rotini that we tossed with homemade tomato sauce and grated Parmesan.
Ingredients:
– Zucchini, sliced vertically, approx 1/2 cm thick.
– Summer squash, sliced horizontally into little circles, approx 1/2 cm thick
– Bell peppers with seeds removed, cut into quarters
– Olive oil
– Sea salt and freshly ground black pepper
Directions:
1) Preheat the oven to 350F.
2) Cover a large cookie sheet with aluminum foil. Lay the sliced vegetables on cookie sheet.
3) Drizzle olive oil over vegetables– no need to drench them; a drop or two of oil on each piece is sufficient.
4) Sprinkle a sparing amount of sea salt and pepper evenly.
5) Roast for 20 minutes, or until vegetables are soft and tender.