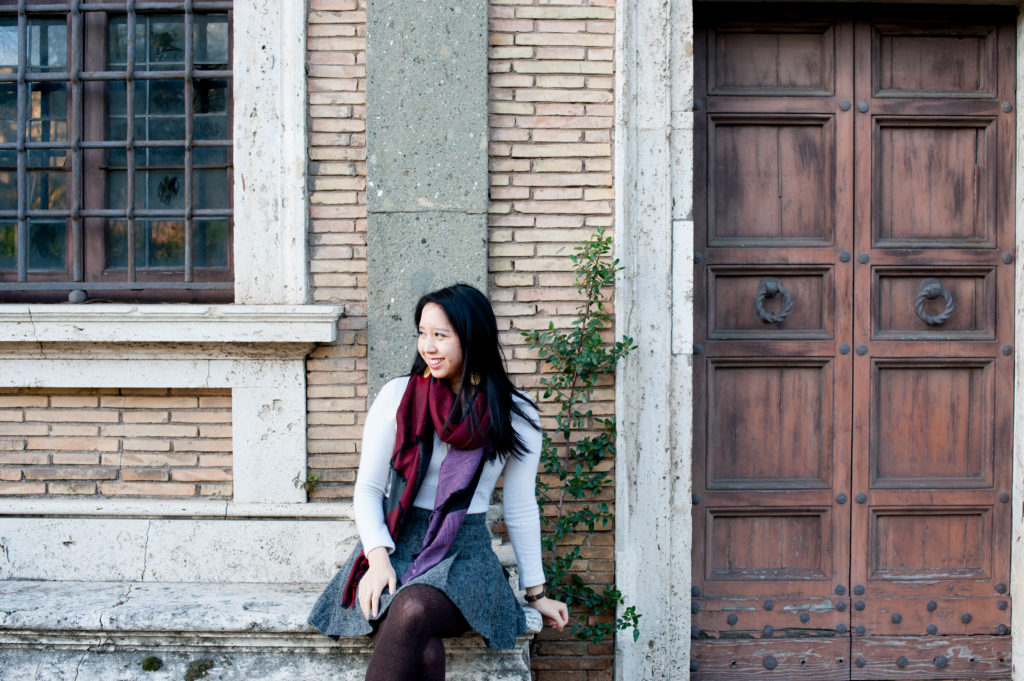 Ready to finally follow your heart? I can help.
For as long as I can remember, I've been passionate about adventure. And by "adventure," I mean every opportunity that takes us beyond our comfort zones, allows us to try something new, and to choose hope over fear.
Through this blog, I want to help you find your next adventure— whether it's thoughtfully exploring your dream destination, or finding ways to be more generous everyday.
So what brings you here? Finish this sentence:
"I want to…
Travel the world
Live more simply
Become my best self
Grow my faith

Go ahead, dream big. I'm here for you!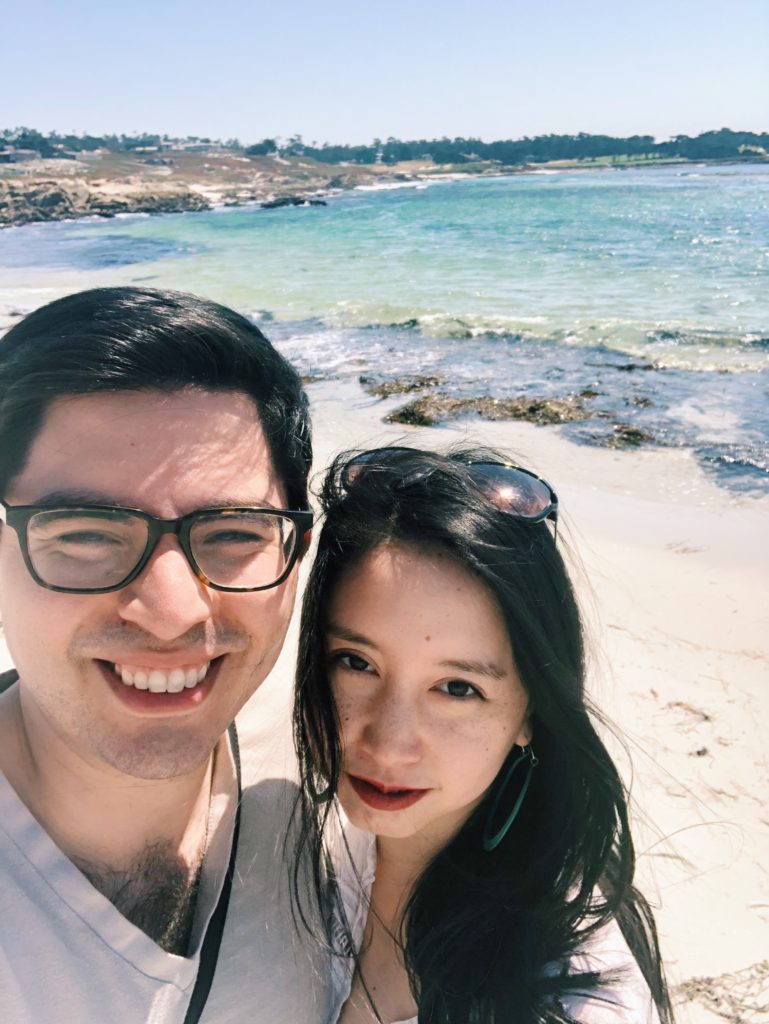 Who we are
My name is Daisy and I'm married to Aaron.
The basic facts about us:
We're both in our late 20s which means we're (somewhat reluctant) millennials driven to find meaning and alignment between what we believe and what we do everyday.
Originally from the cradle of the tech monster SF Bay Area, but together have lived in Boston, New York City, and Los Angeles.
We're currently on a two-year stint in Connecticut as I pursue my MBA at Yale. Truth is, I didn't think I'd enjoy living in Connecticut but it definitely has its charm.
Aaron's getting his Ph.D. in Clinical Psychology and using his therapy skills on me everyday. I think it's working!
More exciting facts about us:
We are co-founders of an international nonprofit that enables access to quality mental health care by partnering with local organizations to design contextualized models of care. To learn more about our work, click here.
We met in middle school (yikes), started dating when we were 18, and have been best friends ever since. Other people have come close, but there's no human I love more than Aaron.
We love cooking and serving food to our friends and community. Aaron likes to be precise so he's better at baking and anything that requires technique; I'm a willy-nilly cook with decent taste discernment, which somehow helps me achieve deliciousness.
We are faith-filled people with deep convictions about our calling to love God, our community, and the wider world. Like everyone else we're figuring out what this means while taking one step at a time.
The bottom line: We love adventures of all kinds and we hope you do too. Let's take a page from Mary Oliver and pursue meaning with our one wild and precious life.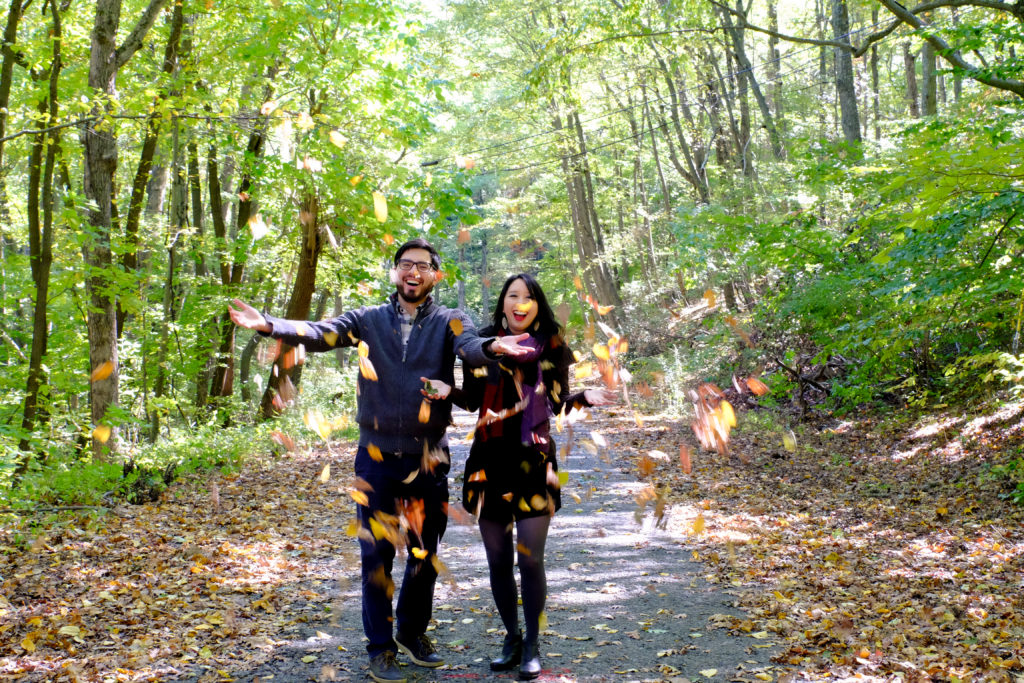 About Simplicity Relished
Let's start at the beginning. This was not always the travel and lifestyle blog it is today. It has a surprisingly long history for a website that is still around, and it started out of desperation.
Like everyone in their early twenties (and maybe throughout our lives), I spent a few years trying to discover what I really wanted to do. After 14 years of intense academic schooling, you realize you can't be a professional critical thinker… and then wonder now what.
At the time, I was writing my senior honors thesis in college and it was crushing my spirit. I had always loved writing– so when I found myself hating it and feeling completely congested, I decided to start a blog. It was February 2014, and this was the blog I started.
I wrote my first post and hit publish, knowing that no one was going to see my procrastination tactic anyway. Then I published another post, and another, and another. I didn't tell anyone about it at the time, because the point was to write whatever I wanted with no expectations, no audience.
But like so many things in my life, I started working hard on the blog and following in love with the space. I had discovered a whole world of people who blogged, and it was exciting to connect with that world. Months later, after having graduated college, gotten married, extended our honeymoon so we could bury my uncle who passed away unexpectedly, and moved to Los Angeles, I realized that blogging was something I actually loved doing.
In 2015, this blog became a major part of my life. I also launched an education consulting business and then later joined a fair trade company– but for a while, this blog was my priority and I was prolific. But here was fatal flaw #1: for the longest time I wasn't really sure what I wanted to write about, or who I wanted to show up and serve. So I just kept writing.
Fast forward to 2016, then 2017, then 2018: I started working a full-time job in marketing for a nonprofit, and this blog actually convinced my employers that I was a qualified candidate. Building an audience from scratch and generating thoughtful content was exactly what they needed, as well as my tendency to learn whatever was needed to accomplish a goal.
So in those years, I became busy– really busy. I wasn't able to write as much and I realized that I was most passionate about travel and courageous living all along. So I started writing a lot about travel, intermittently sharing reflections on my own biggest life questions, and that's what Simplicity Relished is today.
Whew, that was a lot…
If you're still reading this crazy long about page, I'm so incredibly glad you're here. This is the space for connecting over travel adventures that make up the much grander adventure of discovering who we are and why we're here.
That's what makes this travel blog different. I'm not just here to tell you the best spots to take a photo or where you should stay in any given location or what to bring with you in a carry-on. I want to share guides and reflections that enhance your travel, and subsequently your experience of the world, all so that you can be a part of something greater.
So yes, please explore some of my favorite travel posts below. I hope you'll stay awhile. Cheers.
The Ultimate Guide to Mexico City in 2020
How to Spend 7 Incredible Days in Patagonia
Fes, Morocco: 10 Things You Absolutely Have to Do
Oaxaca, Mexico: A Guide to the City of Delights