I love the Spanish Steps. And the Trevi Fountain. The Pantheon still takes my breath away. And the first time I sank my teeth into a delicate lasagna in the Piazza Navona, I thought I'd discovered culinary gold.
Rome is where I fell in love with travel. When I was 13, my mother and I did a whirlwind tour of Europe (both of our first times) and I took Italy home with me. Rome is what I like to describe as atmospheric: every sense tells your mind and body that you are now somewhere else. The Eternal City– a home that's not your own.
This time when we went to Rome, I wanted to see more than its famed ruins, churches, and layers of history. Years ago I had the privilege of traveling to Rome with my Classics teachers, a complement to our reading of the Aeneid in Latin; a few years later I traveled there again with family and zipped around on an epic Segway tour.
This time, I wanted to see where modern Romans actually lived and to walk its streets rather than board a bus, with only our sense of direction to guide us. I wanted to open my eyes (and lungs) to the deep chaos of humanity breathing, consuming, creating and dying for multiple millennia, in the same space. That's the Rome I'm sharing about in this post.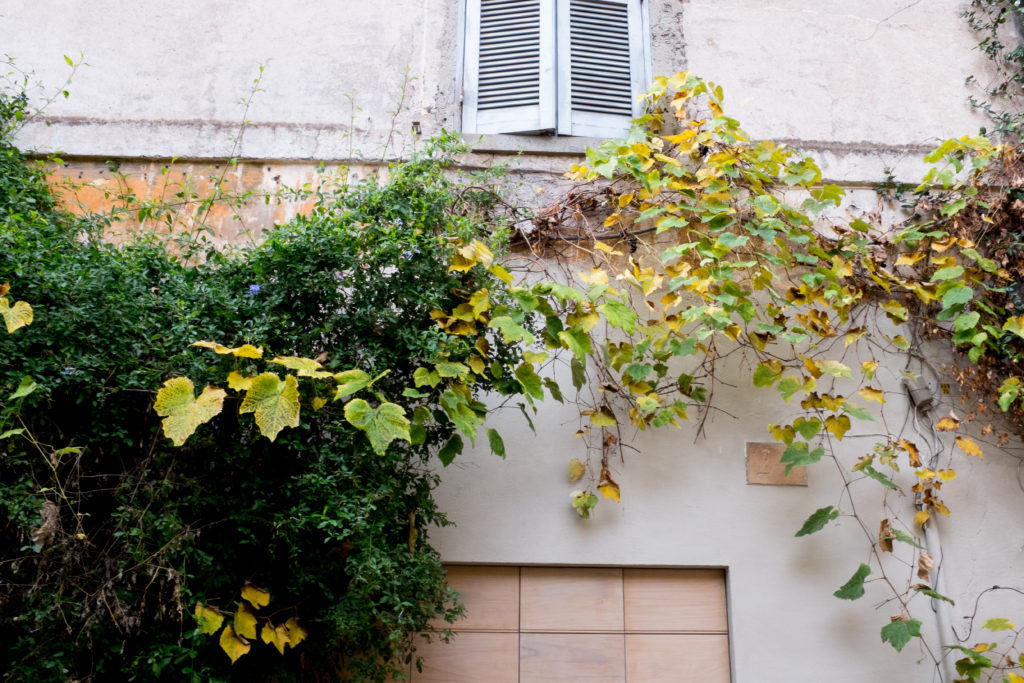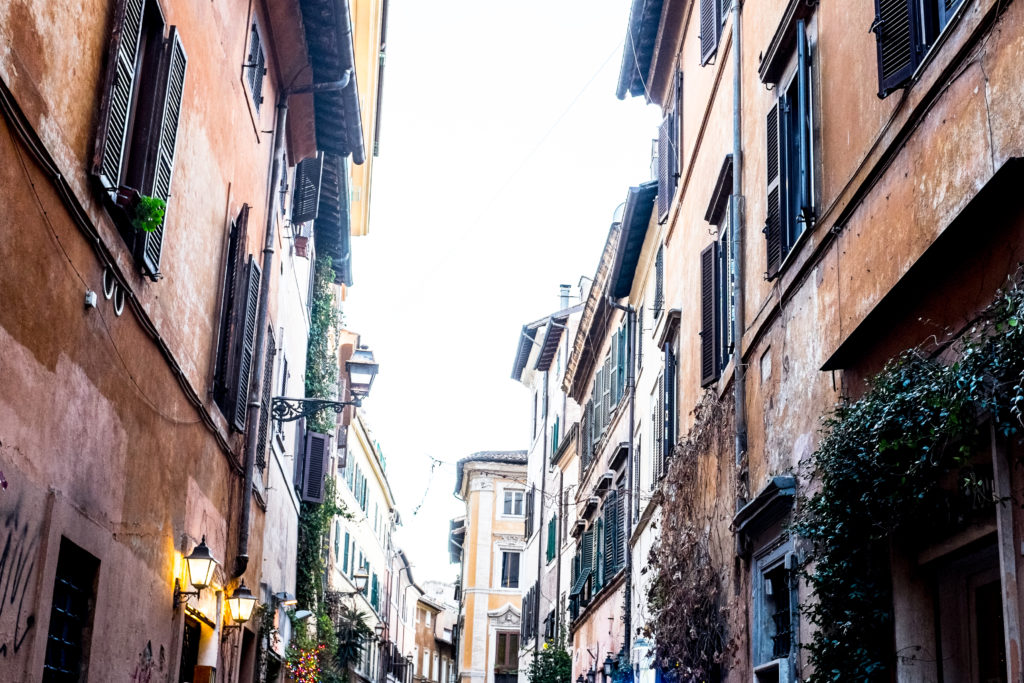 Off the beaten path: a possibility
The fourth time you visit any city, you're bound to notice things you never thought to look for. Even if that place is Rome, a destination every savvy traveler would like to lay claim to. In fact, "off the beaten path" in Rome is a bit of an oxymoron; what path in Rome isn't beaten? What square inch of it isn't filled with stories of those who trod before?
I suppose what makes this guide slightly different from the others is the aim to dig a little deeper than the freshest tourist footprints. In multiple moments during our visit, we found ourselves completely alone; other times, we were certainly the only non-locals. These corners exist in Rome (perhaps more in the winter than the summer), but still. You can find them.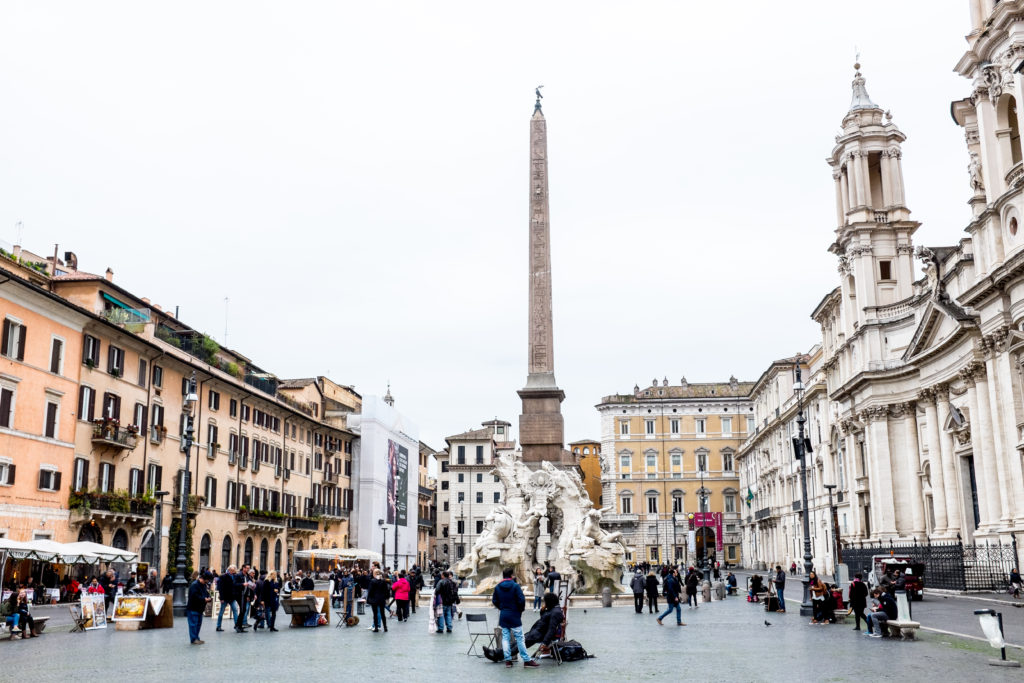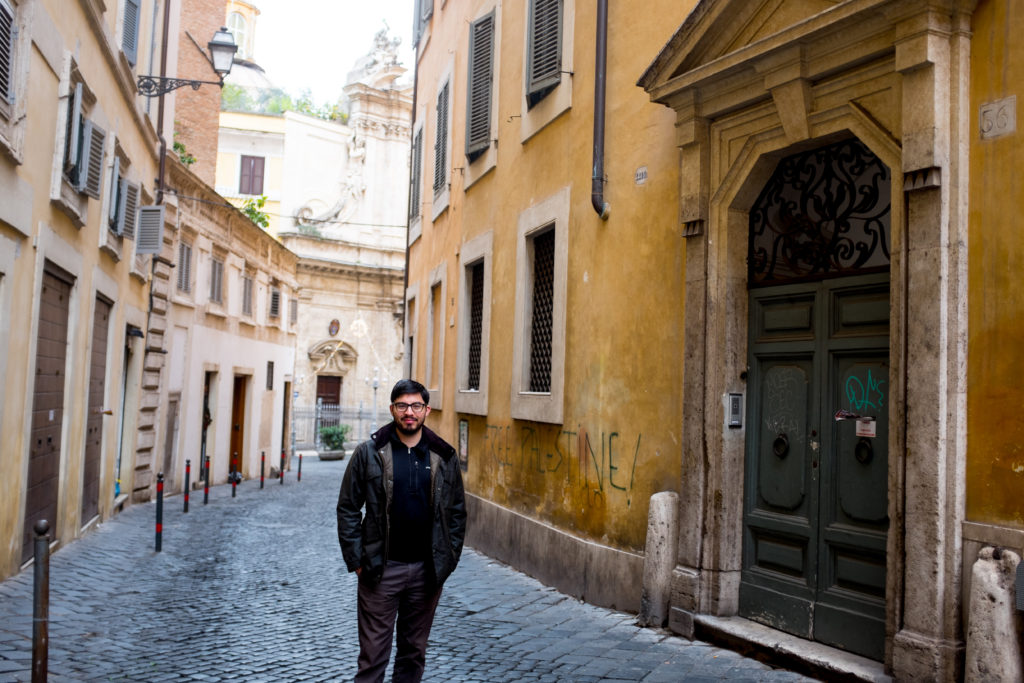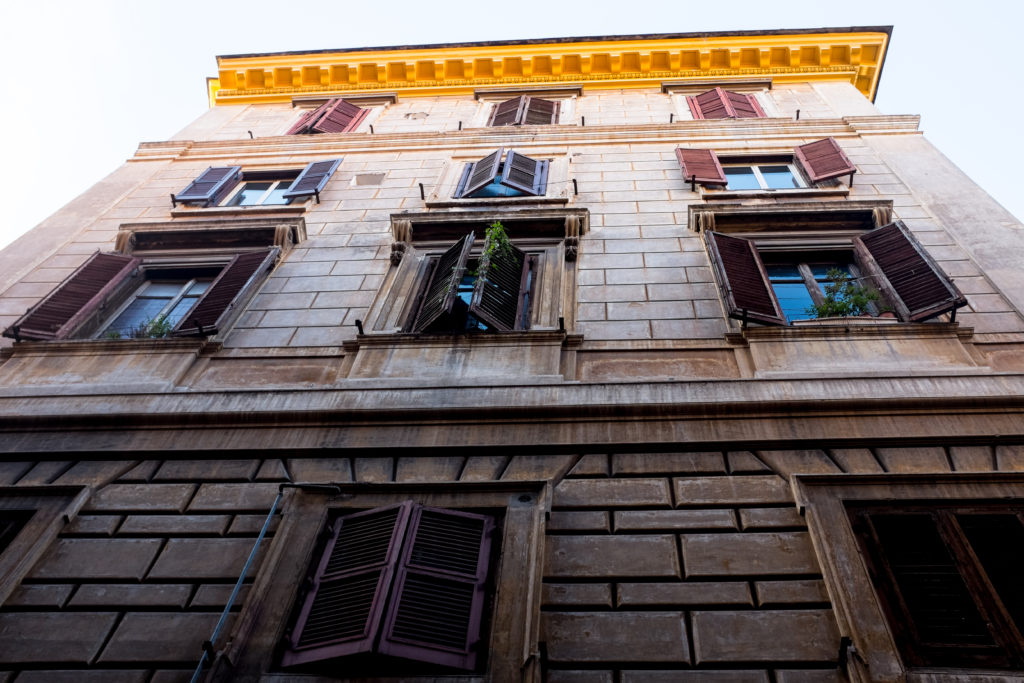 First, the logistics & safety of self-guided wandering
Flying into Rome is fairly straightforward. Once we arrived, we had our AirBnB host pick us up for the longer-than-anticipated ride directly to our apartment (which I highly recommend for 1-2 travelers, it's cozy!). If there's a pickup service you can arrange ahead of time, you'll find yourself less stressed prior to arriving in the city itself. Worth it, in my opinion.
Once you get settled, plan on finding a shop where you can get a SIM card for your phone. This is unbelievably helpful for navigating Rome on foot. There are various shops in the historic center you can visit and request that they install a SIM for you (and are MUCH cheaper than what's available at the airport). The one we went to was right off a major road well-trafficked by tourists.
Depending on your travel style, you may want to decide which neighborhoods to visit prior to heading out the door. If you're picky about food like us, it'll also be important to add restaurants and cafes to your Google maps while in the comfort of your hotel room. That way, while wandering the city, you can always check your map for a nearby joint to visit.
A note about restrooms: In some major tourist cities, public restrooms are everywhere. Rome is not one of those cities. There will always be restrooms available at major tourists sites, but if you're wandering the city without entering sites, this can be a challenge. Plan accordingly and always use the restroom when there is one; you never know if you'll come across another.
Public transportation in Rome is pretty reliable. You can purchase tickets at the snack kiosks and convenience shops that are ubiquitous, particularly near bus stops, stations, or lightrail stops. When you board a vehicle, make sure you punch the ticket in one of those yellow boxes on a pole (long story there for another time).
And finally, do your absolute best to blend in. I know this isn't easy for everyone, but the less conspicuous you are, the safer you are. My preferred travel style is chic and comfortable; it allows me to fly under the radar. Rome is not a dangerous city, but standing out as a tourist can draw attention that you don't want. Maintain a good sense of your belongings, bring only what you need, and keep the essentials somewhere safe. I like to use this bag when I travel because of its amazing compartments, perfect size, and zip closure. It's also tough leather so not easily sliced open!
Books you won't want to miss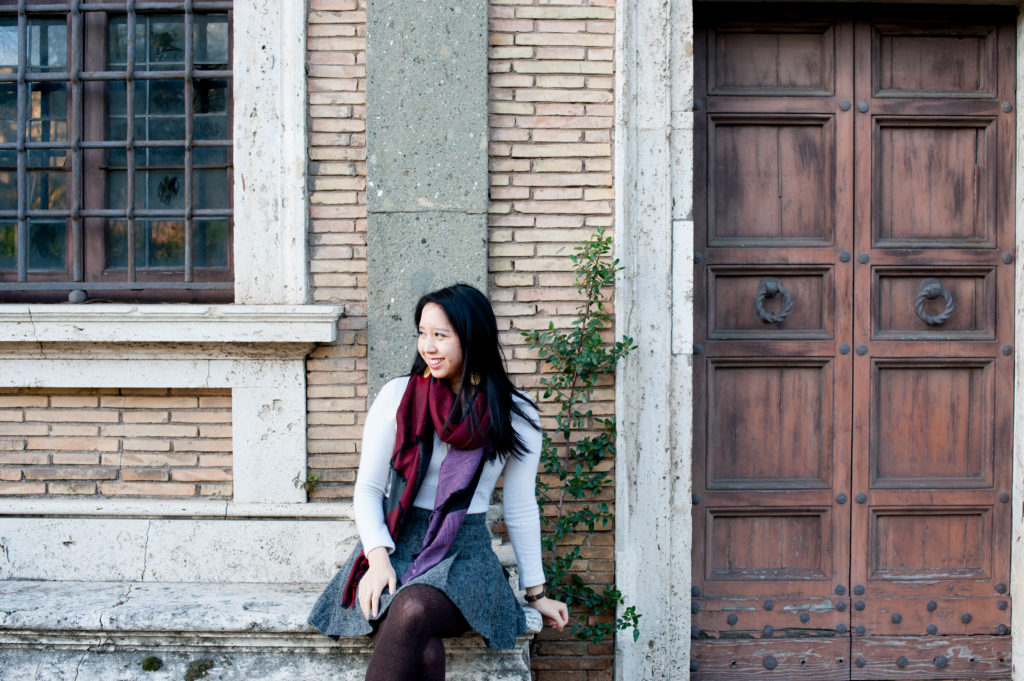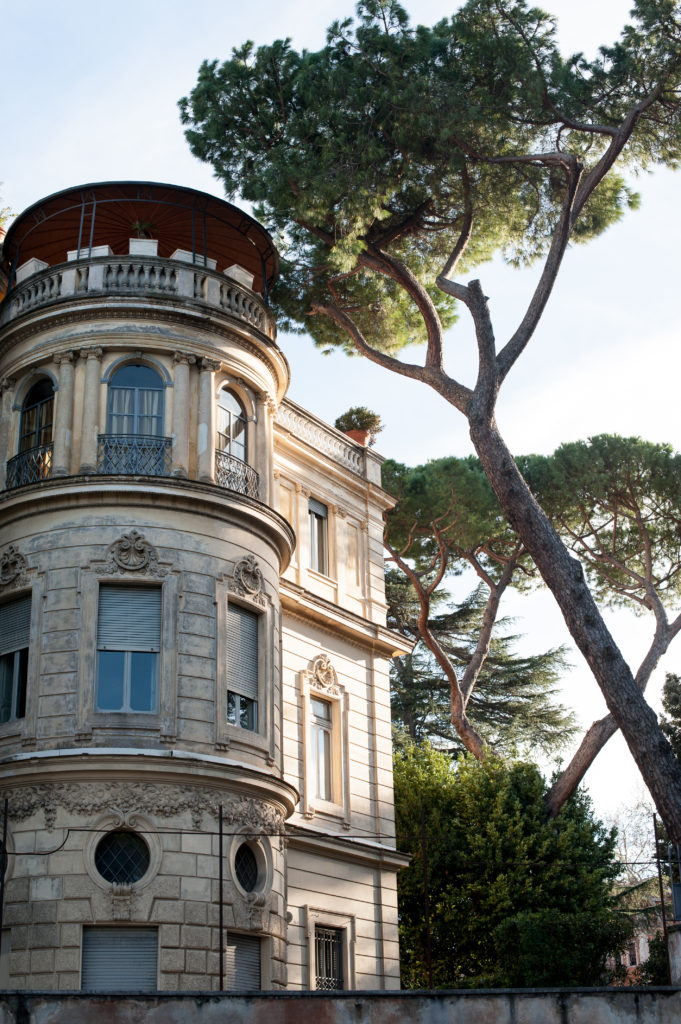 Shortlist: Restaurants for the food-obsessed
I'll cut to the chase. Rome is an absolutely fantastic place for food, and nearly anything you eat will taste better than what many of us are used to for the same price at home.
That said, there's good Roman food, an then there's phenomenal Roman food. To the latter end, we were able to enjoy quite a few "New Italian" restaurants noted for their innovative approach to local cuisine. Reservations are highly recommended at each of these!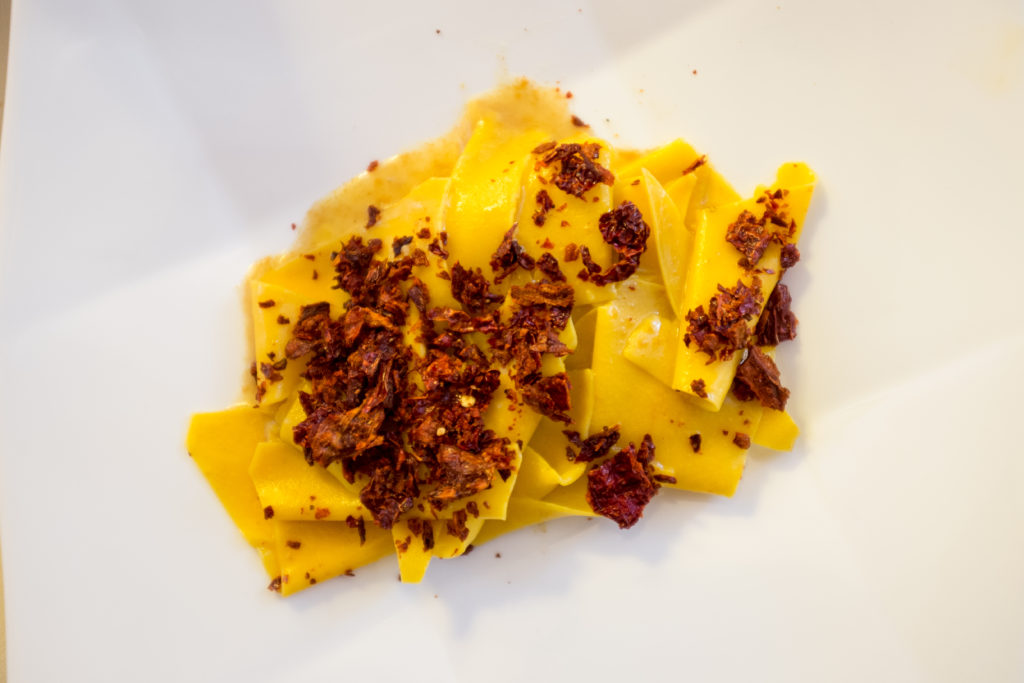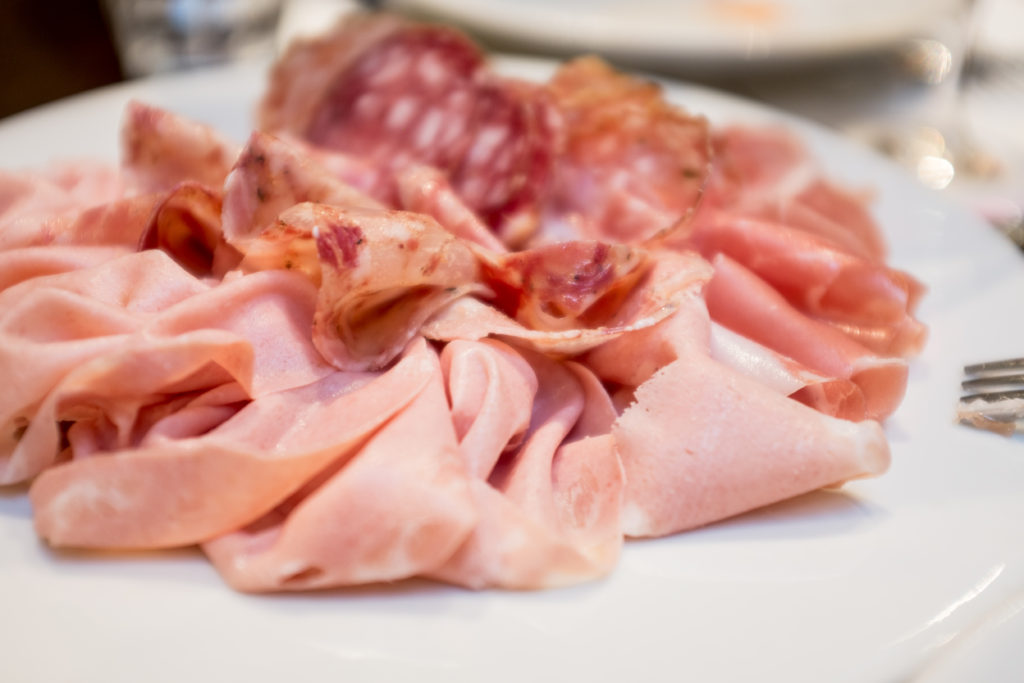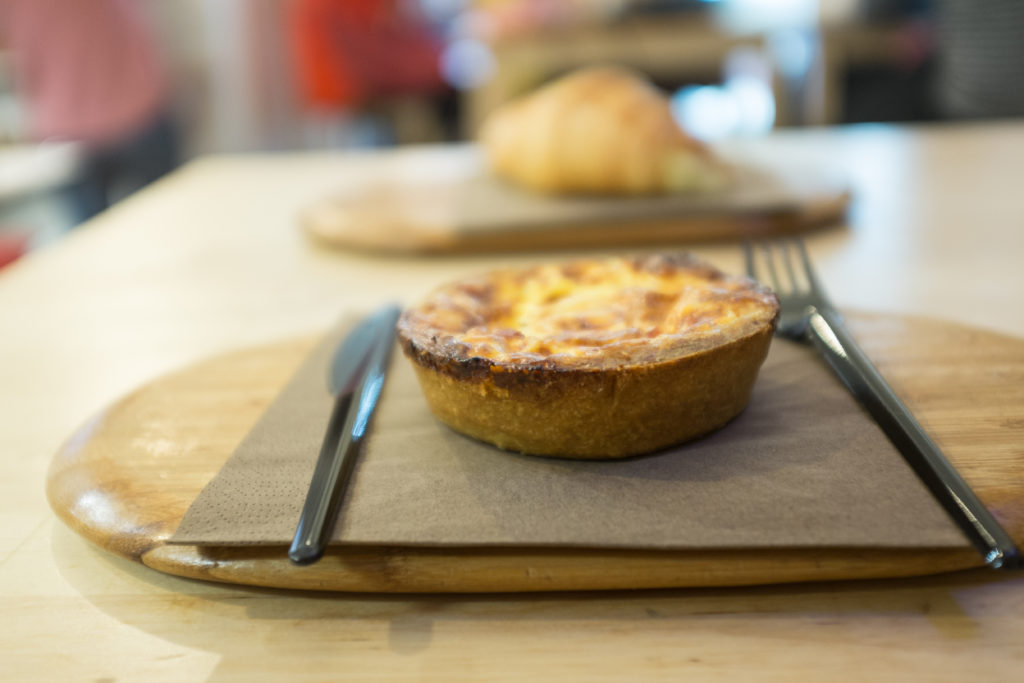 Places to go for the off-season experience
Trastevere: the heart of Rome
More than one Roman readily told us that we were staying in the heart of Rome. We loved its quiet cobblestone alleys, beautiful boutiques and traditional trattorias. The church Santa Maria della Scala has a gorgeous interior worth poking your head into. If you're open to staying here, choose an AirBnB in Trastevere and enjoy the local life (get $40 off if you book here).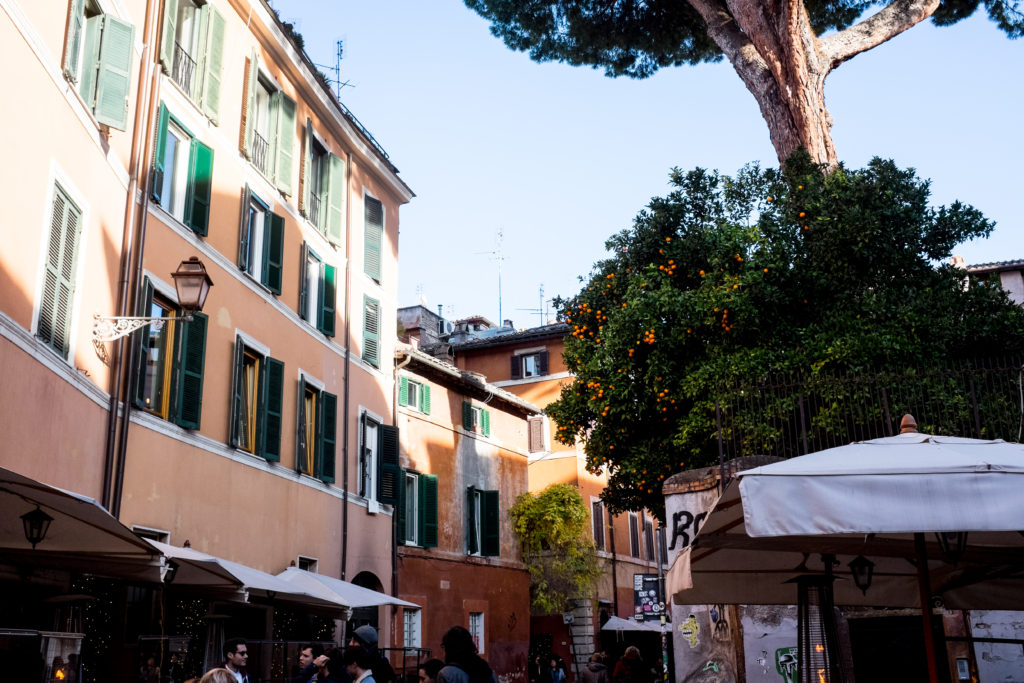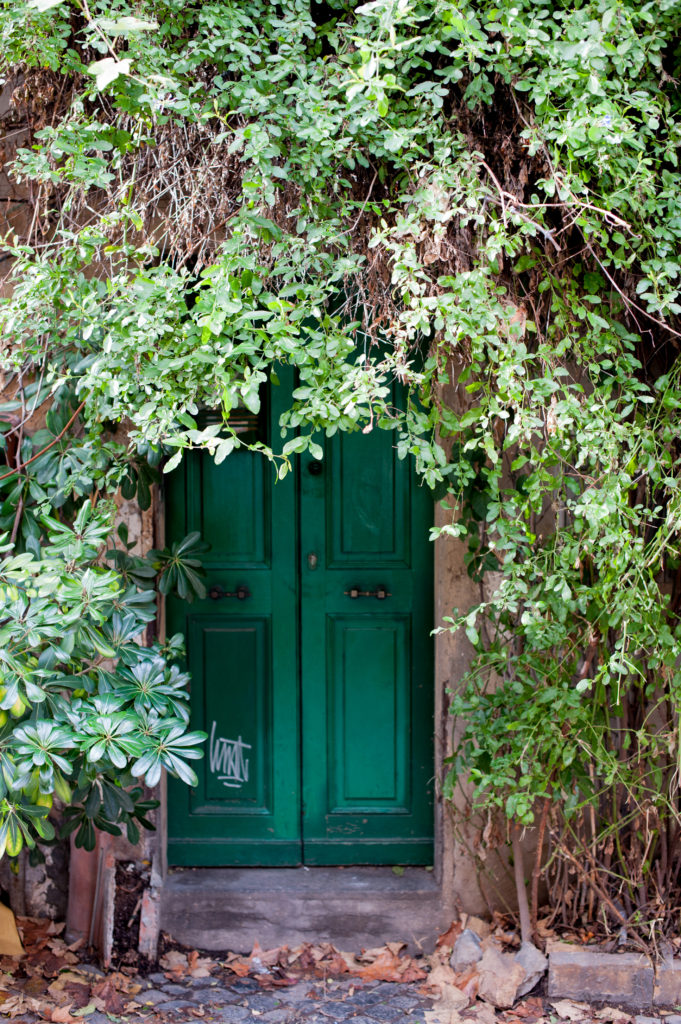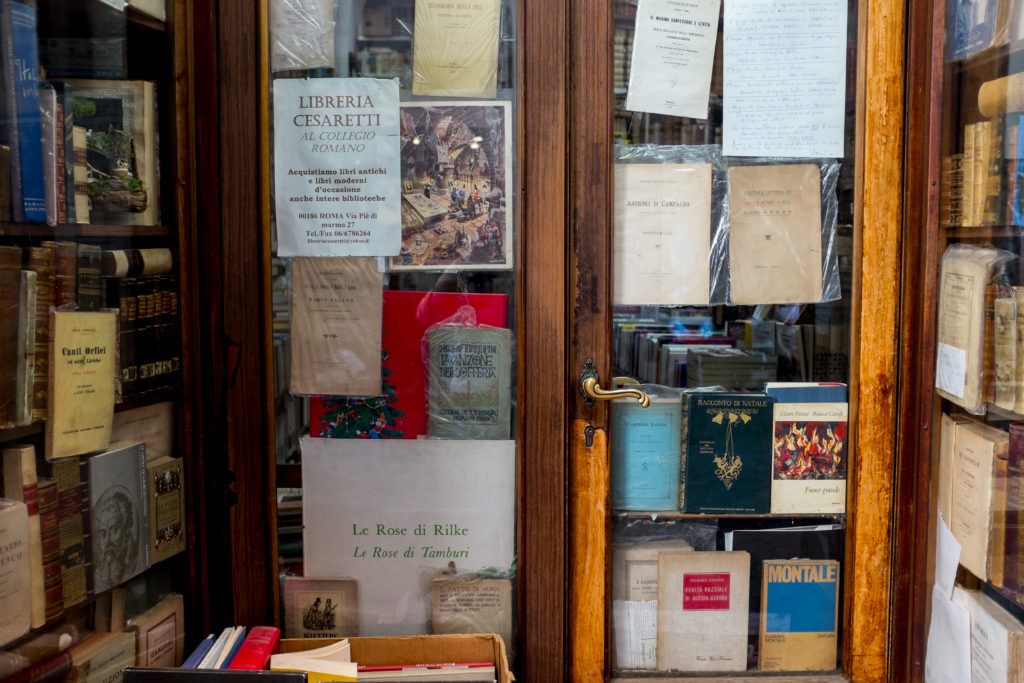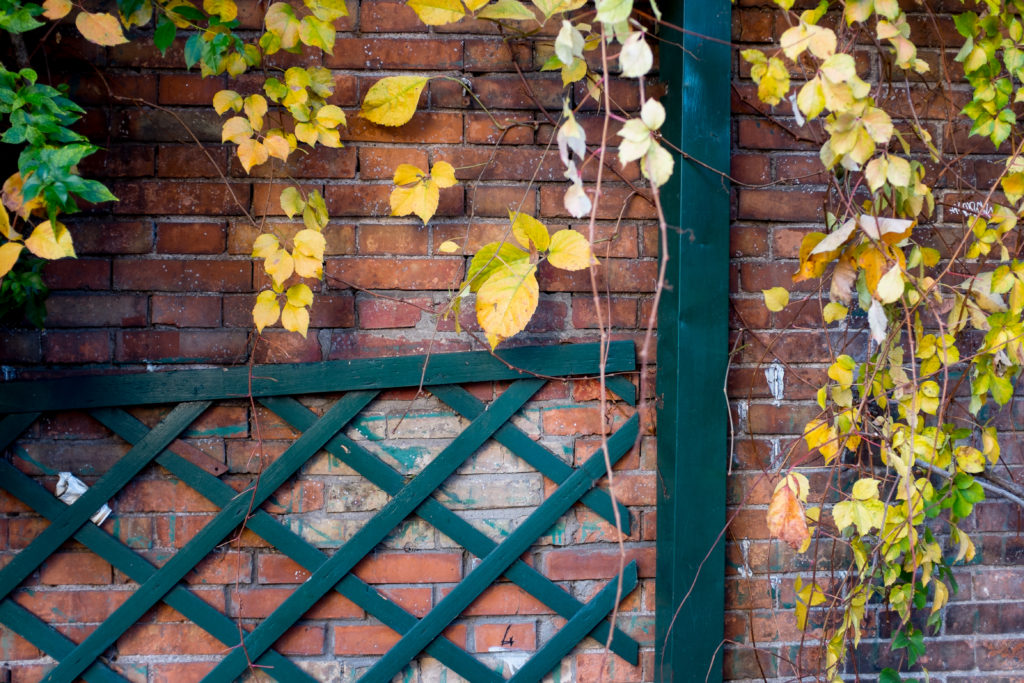 The Jewish Quarter
If you wander through the more popular areas of Rome, you'll likely find yourself in the Jewish Quarter without noticing. But you should notice– and you should walk straight to Pasticceria Boccione, where you'll find the perfect snack. When we visited (twice), we loved the fruit bread they offered. It was moist, warm, and the perfect level of sweetness; so good in fact that we went back the next day. There are also ruins in the Jewish Quarter that are worth seeing right at the end of the main drag.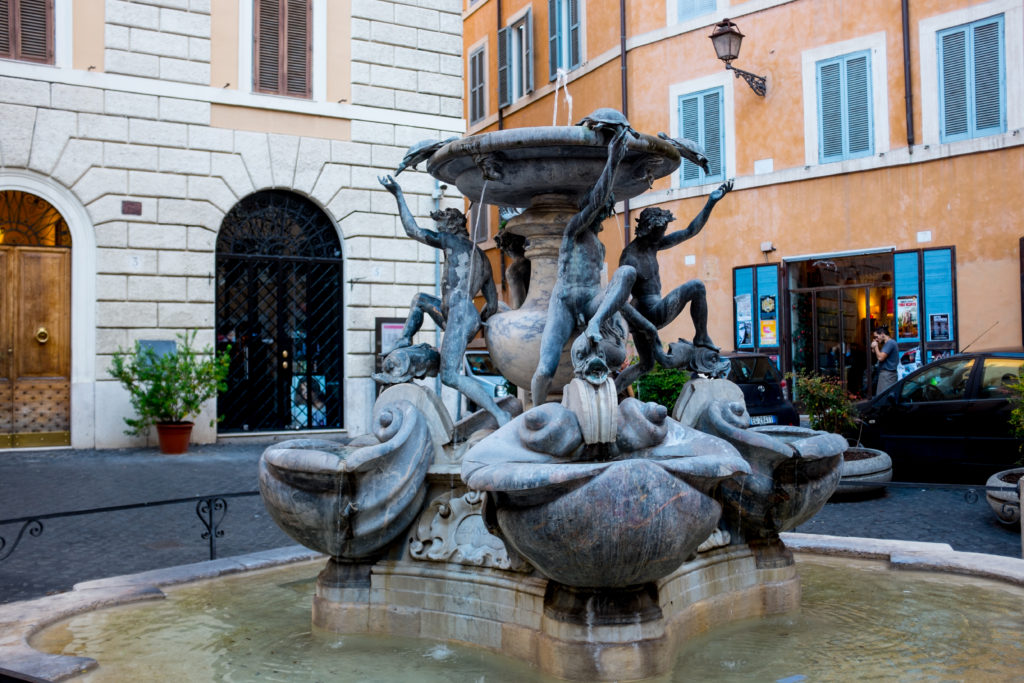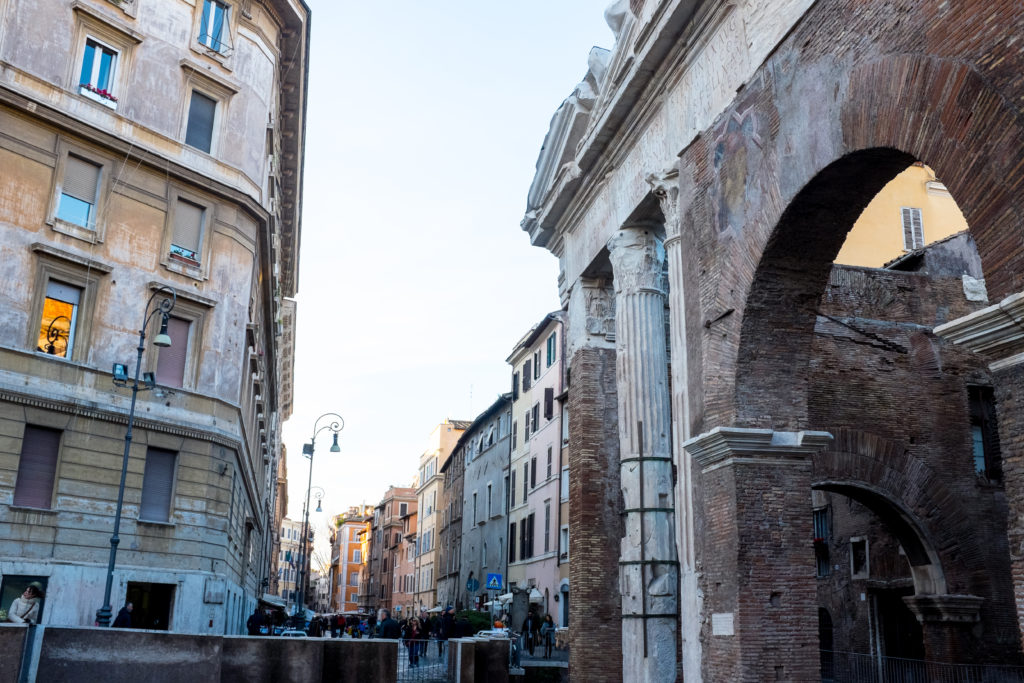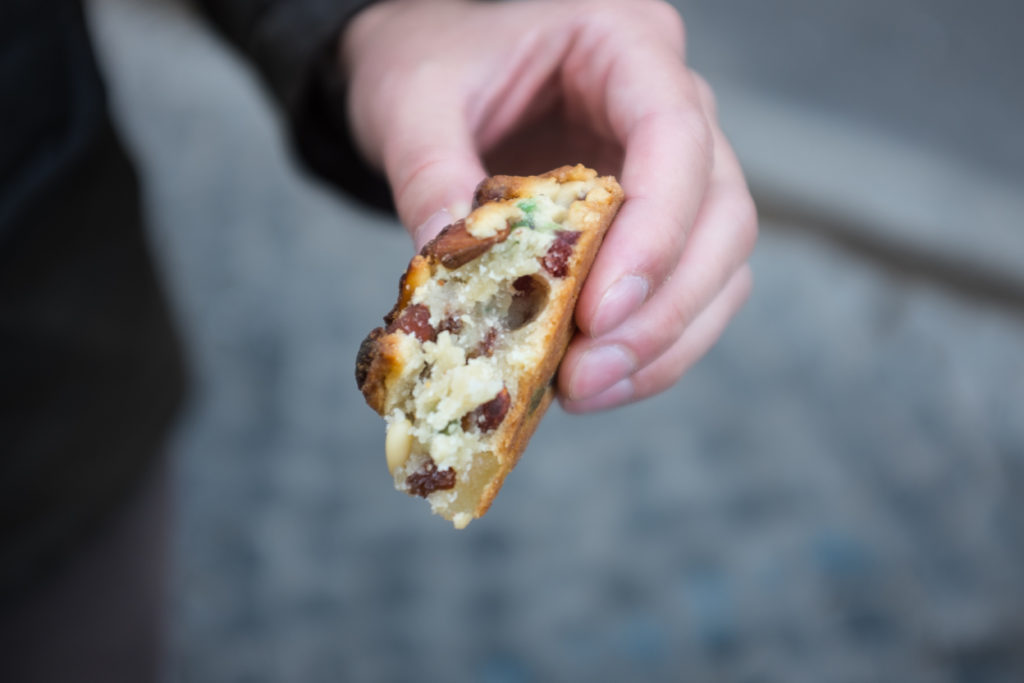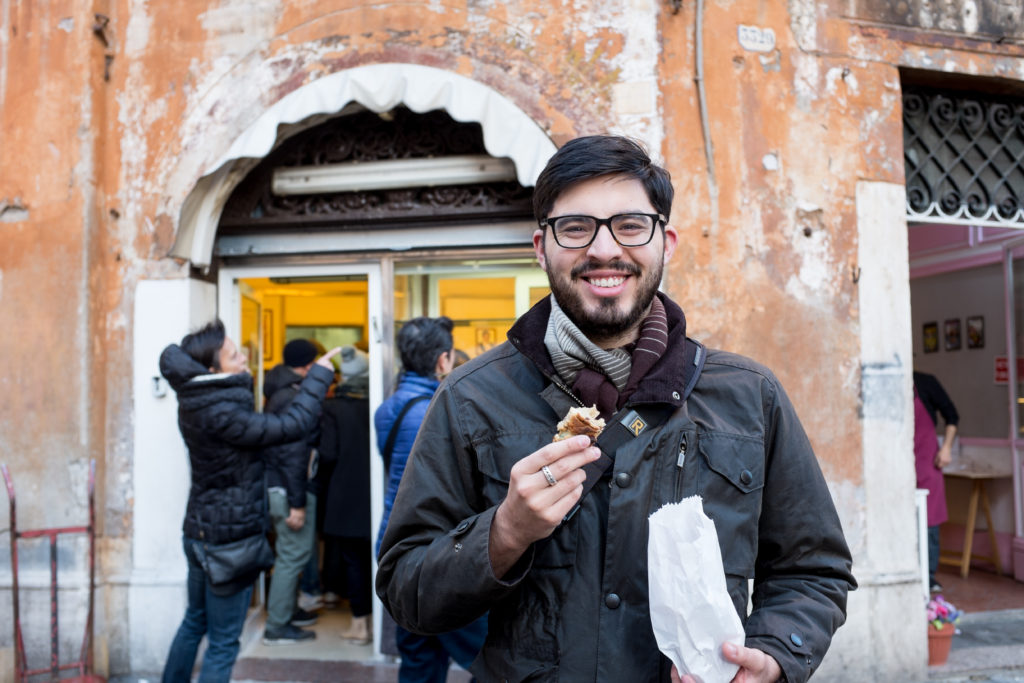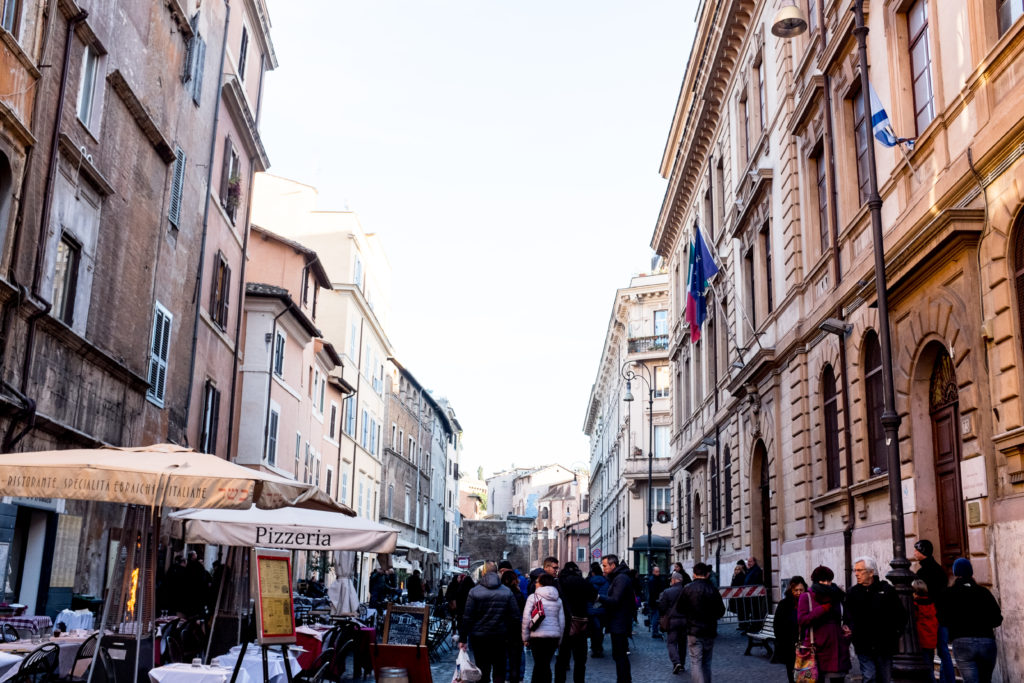 Villa Borghese
While the Borghese properties are hardly off of tourist radars, many tourists won't visit if they're only in Rome for a couple of days. Plus, the gardens are such a lovely place to read, people watch, or get away from the automotive chaos that dominates Rome. The Borghese Gallery is 100% worth visiting at least once; skip the zoo but take a boat out on the little pond.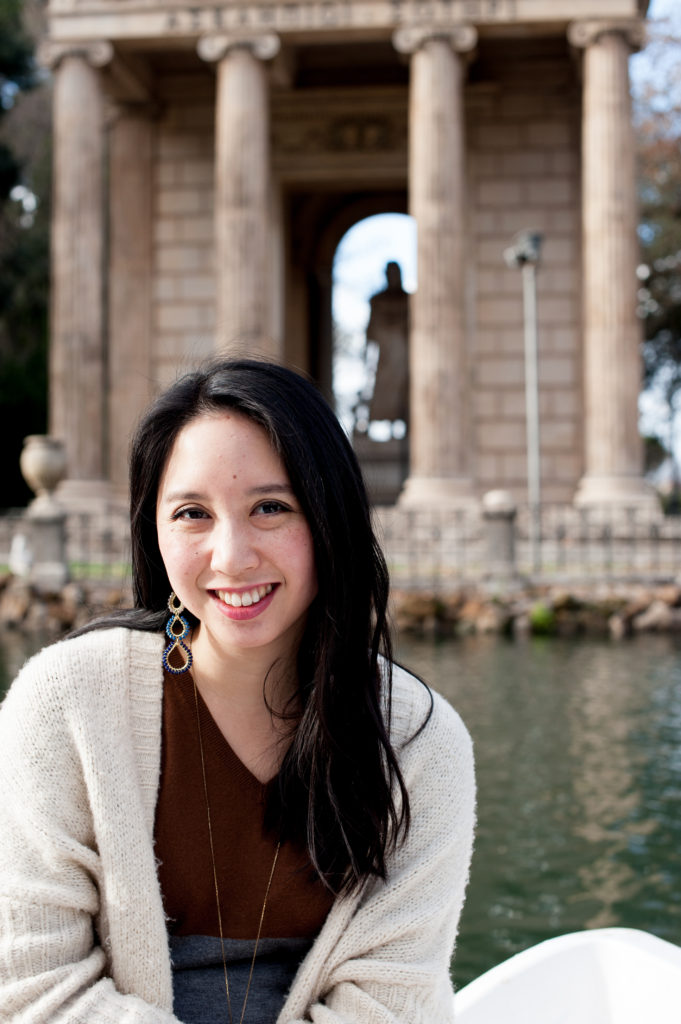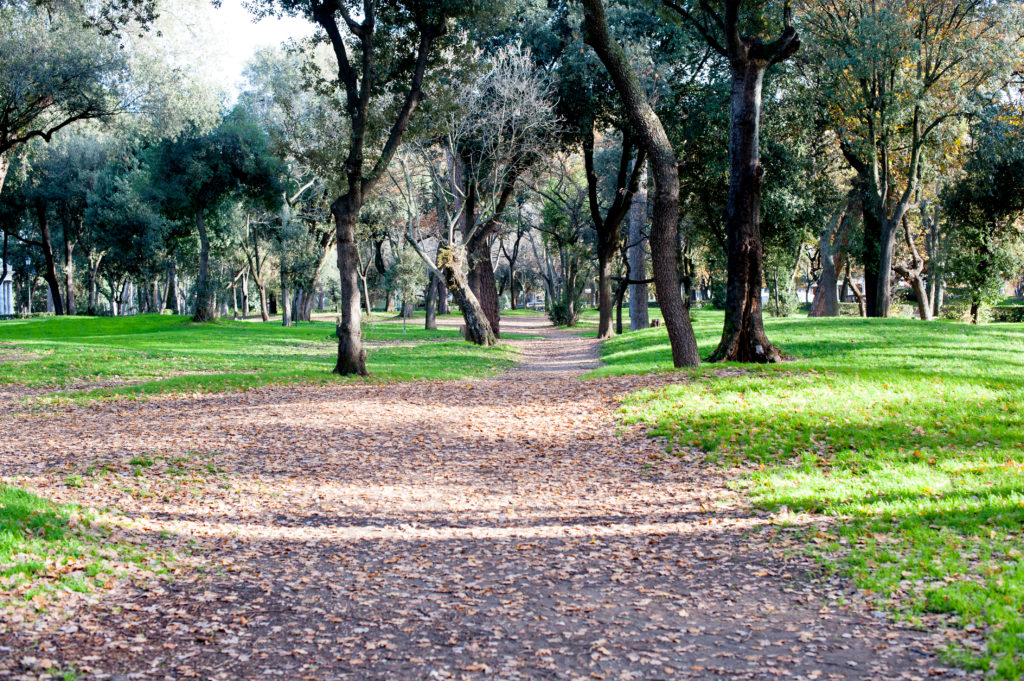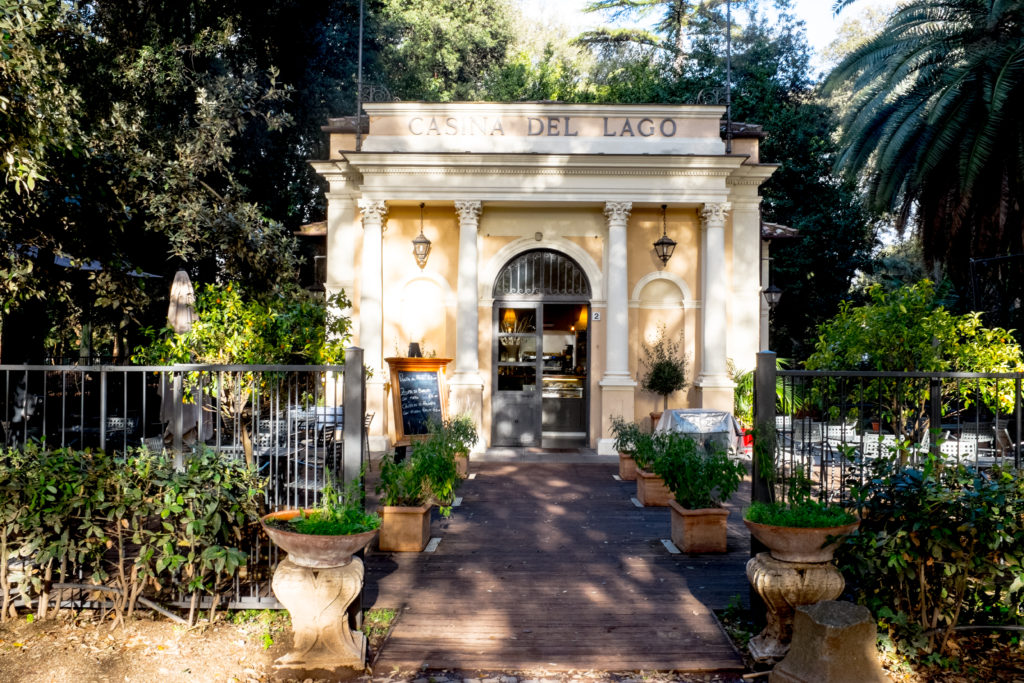 Colle del Gianicolo (Janiculum Hill)
For a quiet stroll up to one of the highest points in Rome, head up Janiculum Hill. You can stop at one of my favorite restaurants along the way, Antico Arco, for some delicate pasta, as you ascend to a gorgeous view of the city. On the way down, head toward the Fontana dell' Acqua Paola.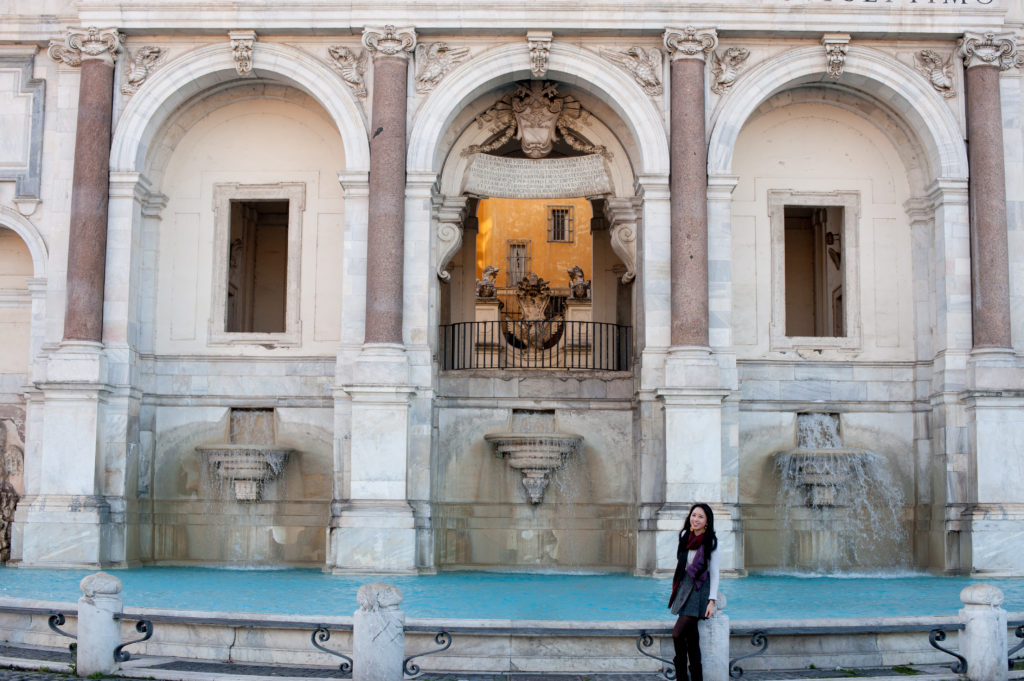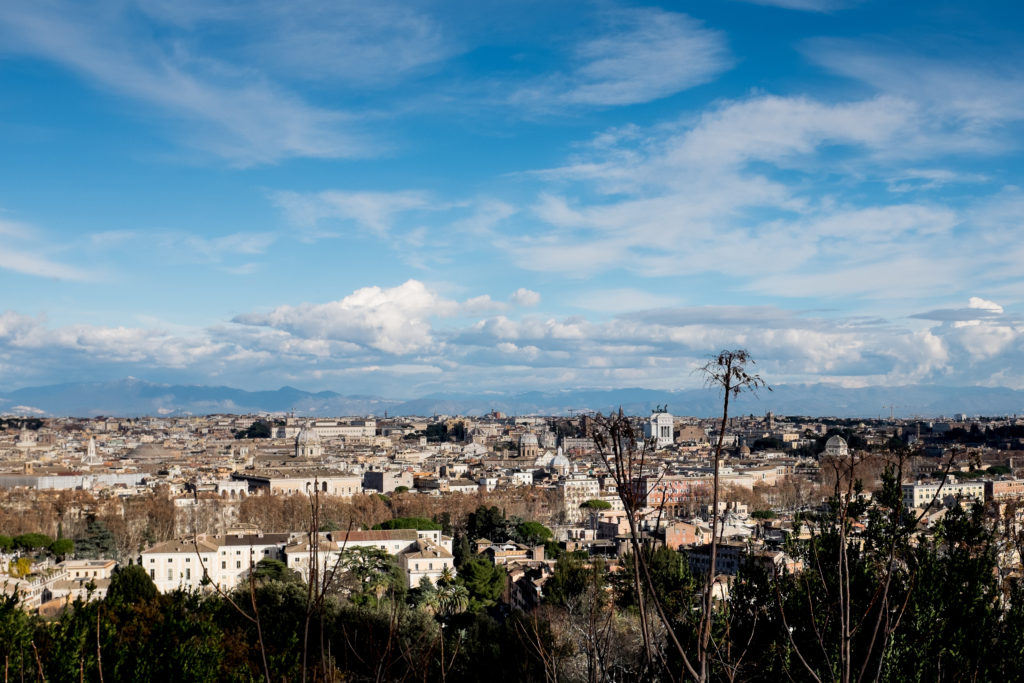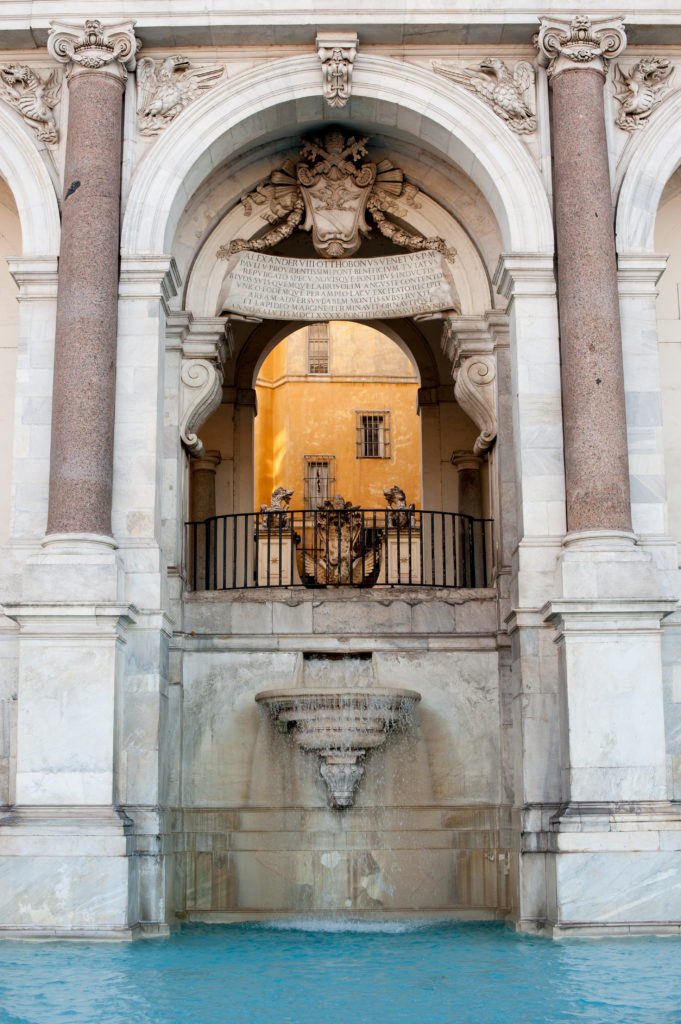 Testaccio and Monti
These neighborhoods are up-and-coming: you'll find quiet streets, a market or two bursting with tourists, and unassuming sights like the expat graveyard we found. There are boutiques in Monti that come highly recommended; we didn't get time to stop in, but I hear they're a must-see if you're inclined to acquire a new Italian accessory or two.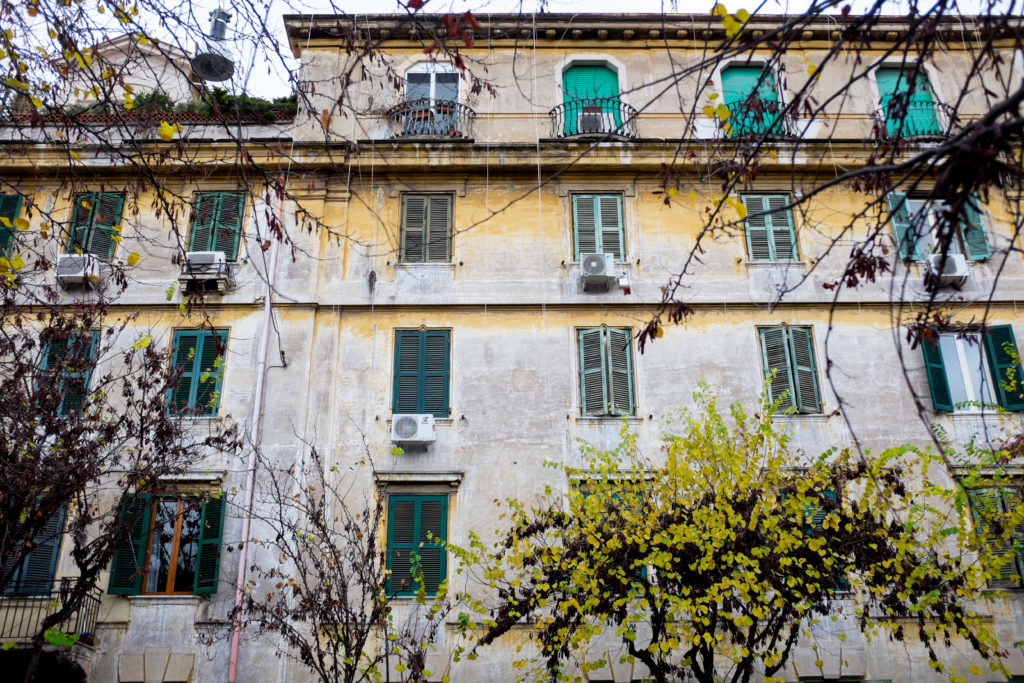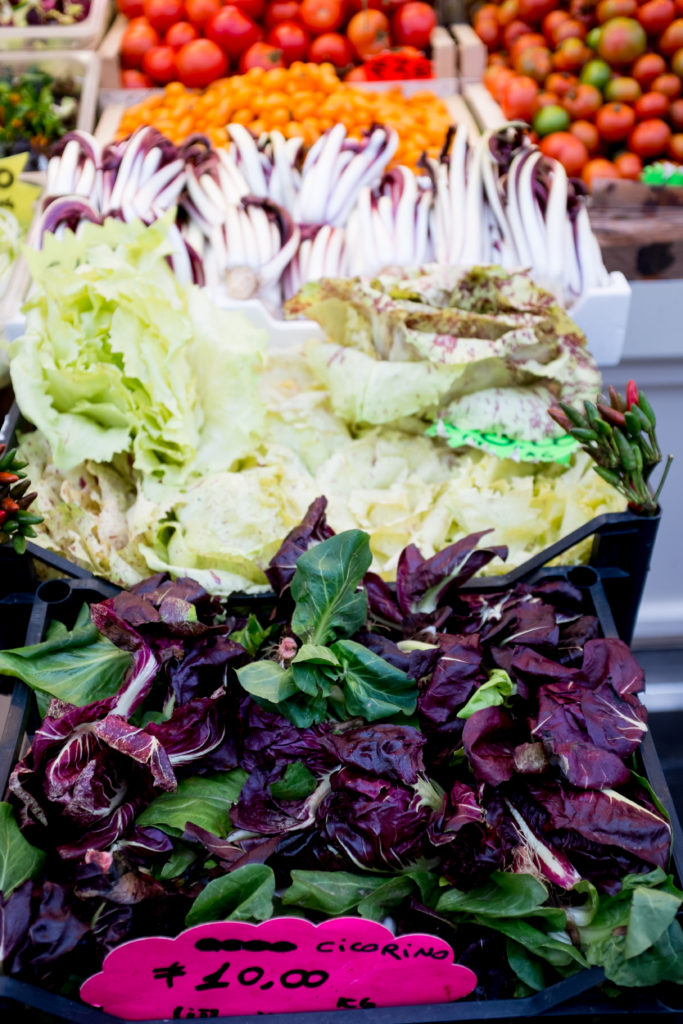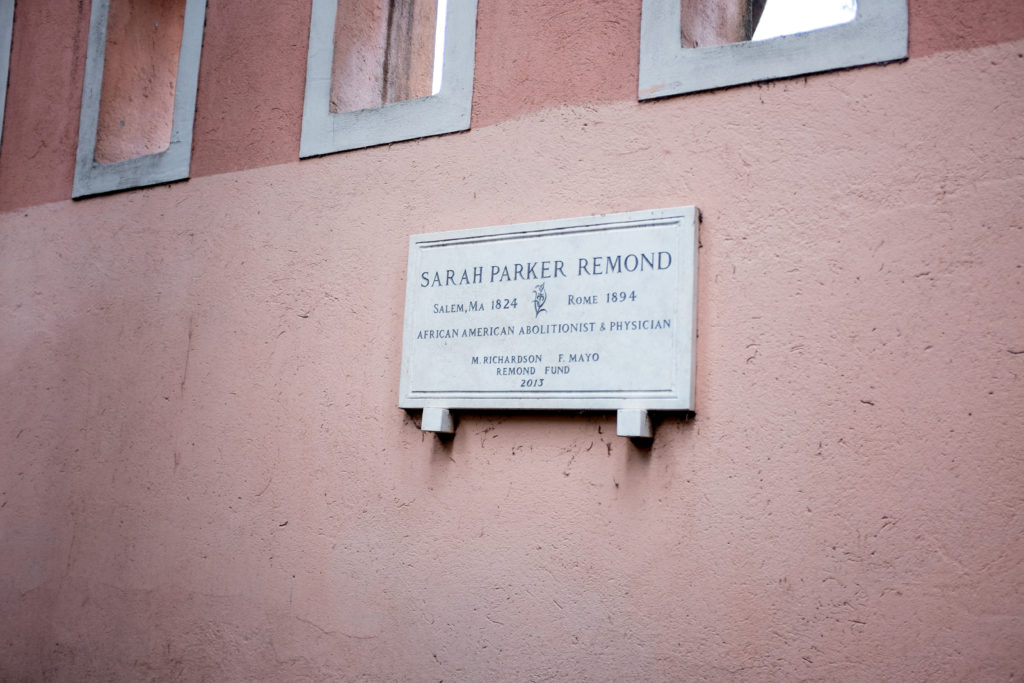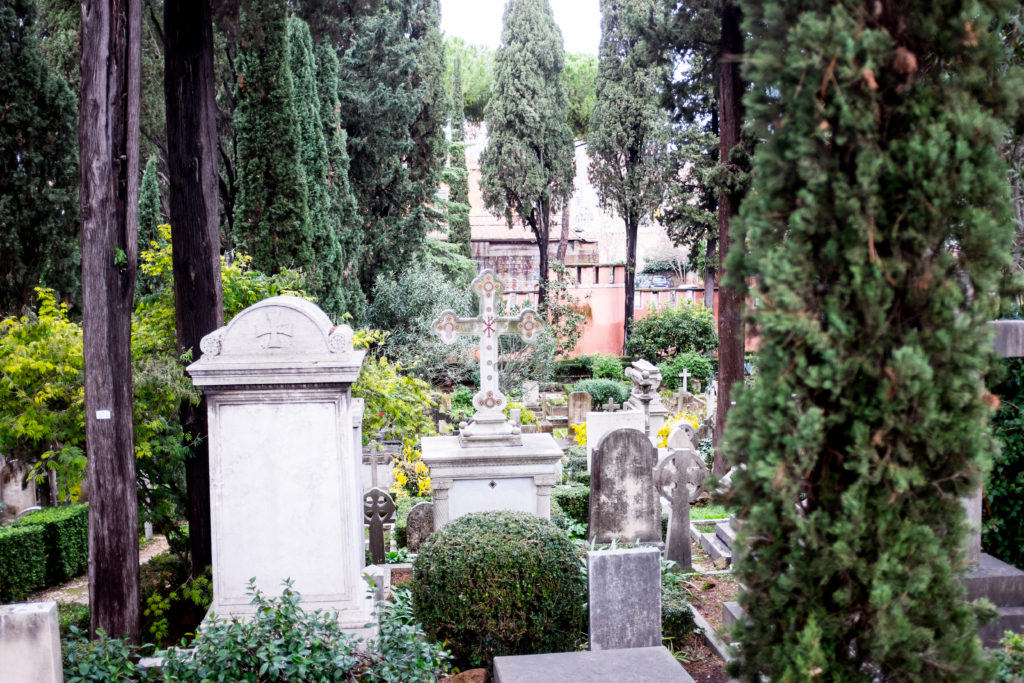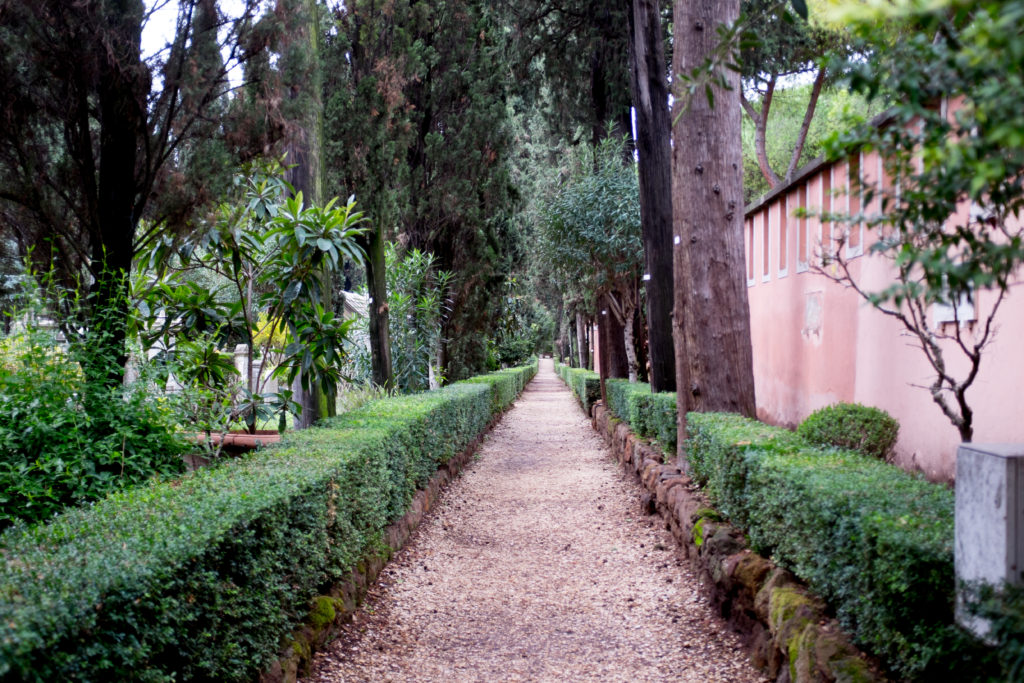 Do the classic Roman walk- differently
Of course, you'll want to see the classics. But when you do, try to walk as much as you possibly can. Indulge your imagination as you stumble into new courtyards, shops, and alleys. Rome is full of secrets just waiting to be discovered.
Our visit was right before the week of Christmas, so the whole city was lit up with some of the prettiest lights. The combination of Rome's evening urban uplighting, local Romans on the town for the holiday, and festive lights everywhere made our stroll all the more exciting.
Whether in summer or winter, join the passeggiata of every Roman evening to round out the experience. You'll never know what you'll find.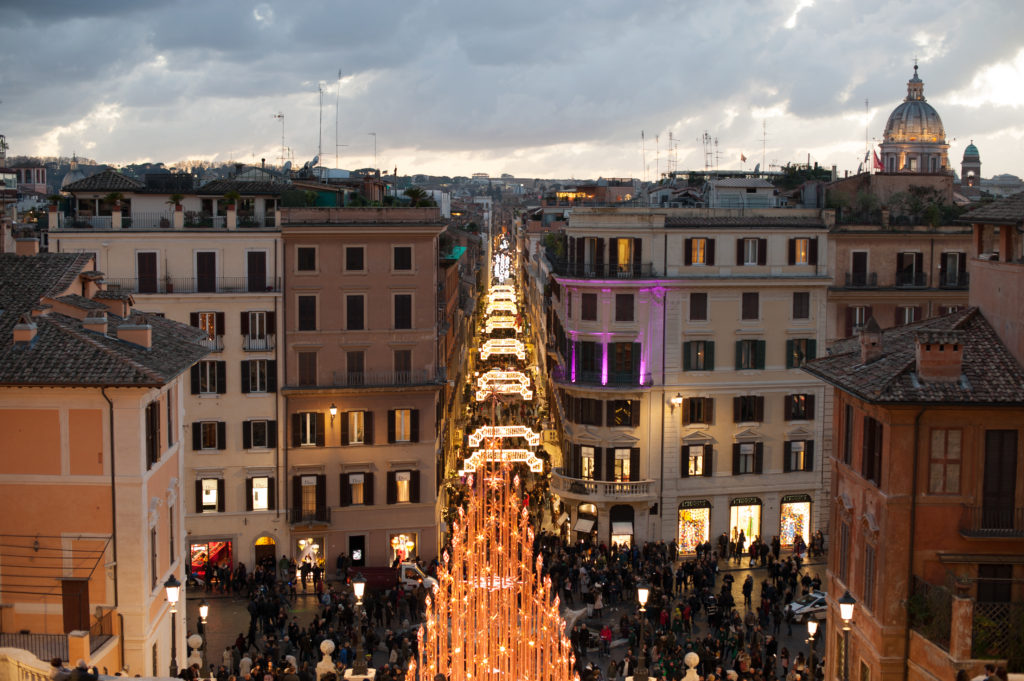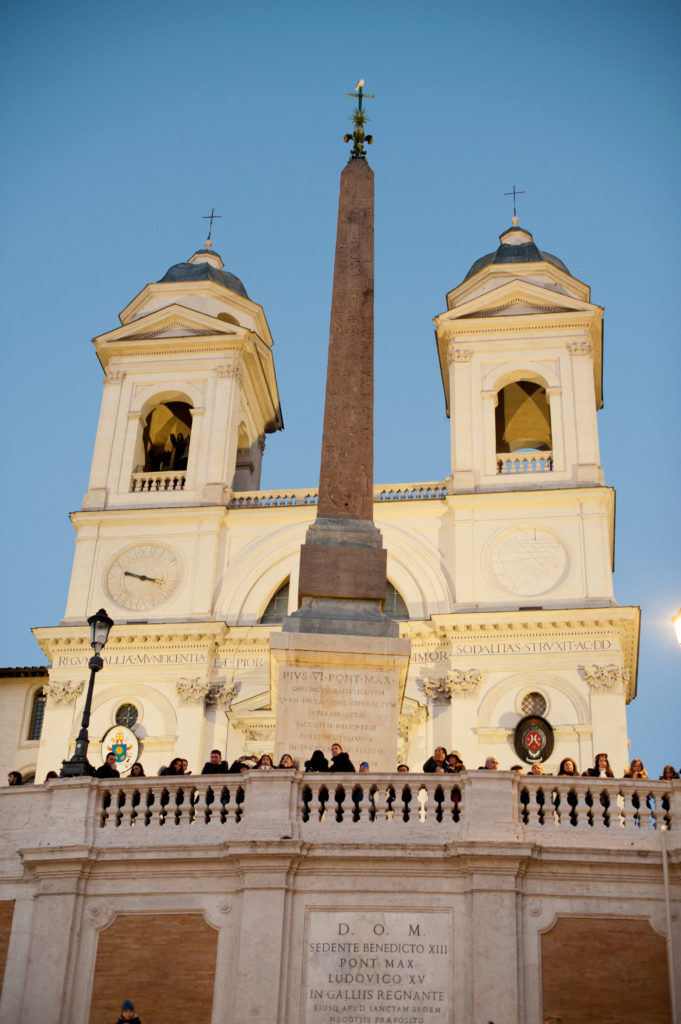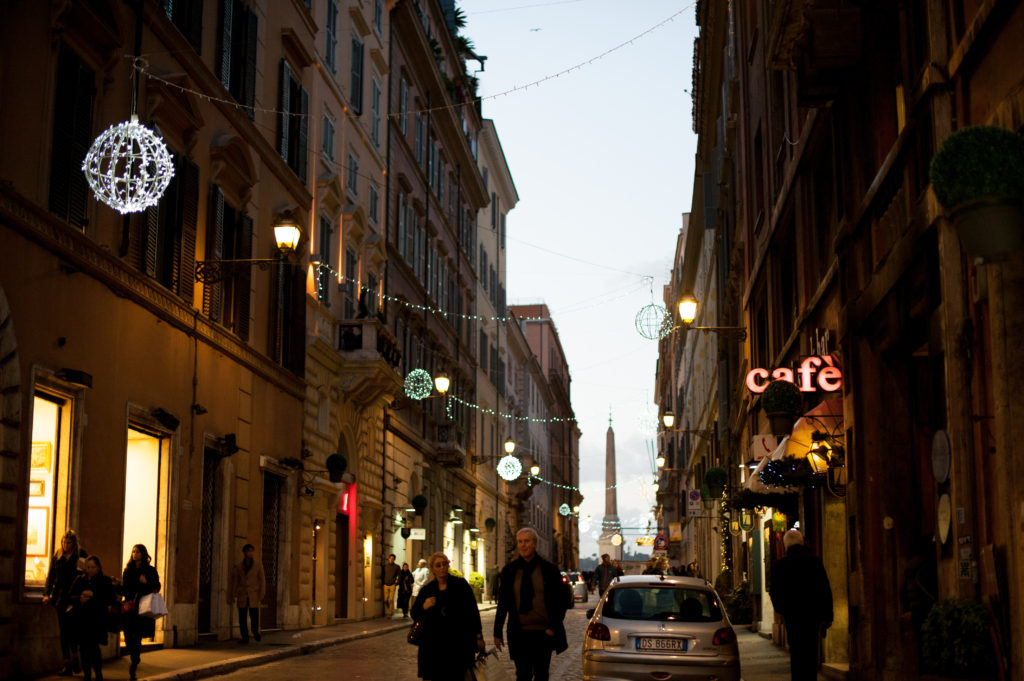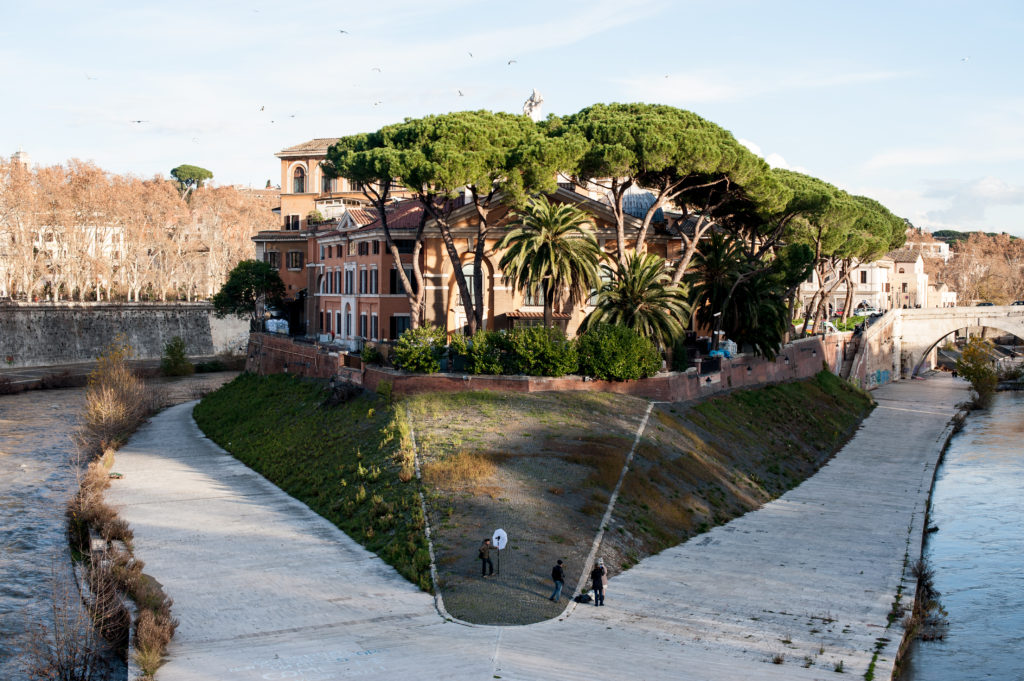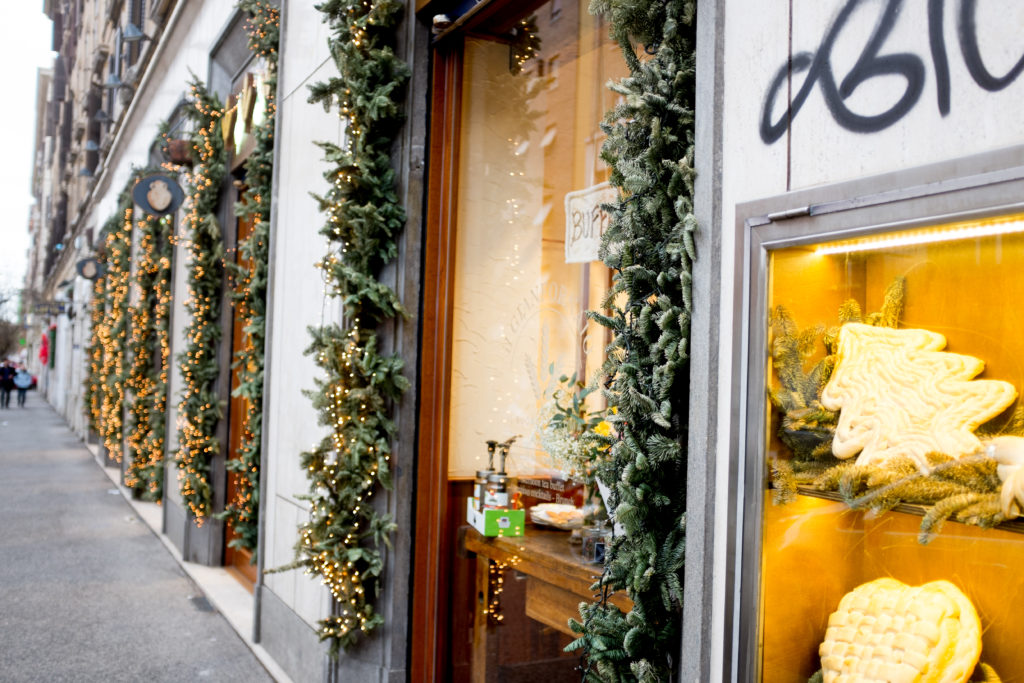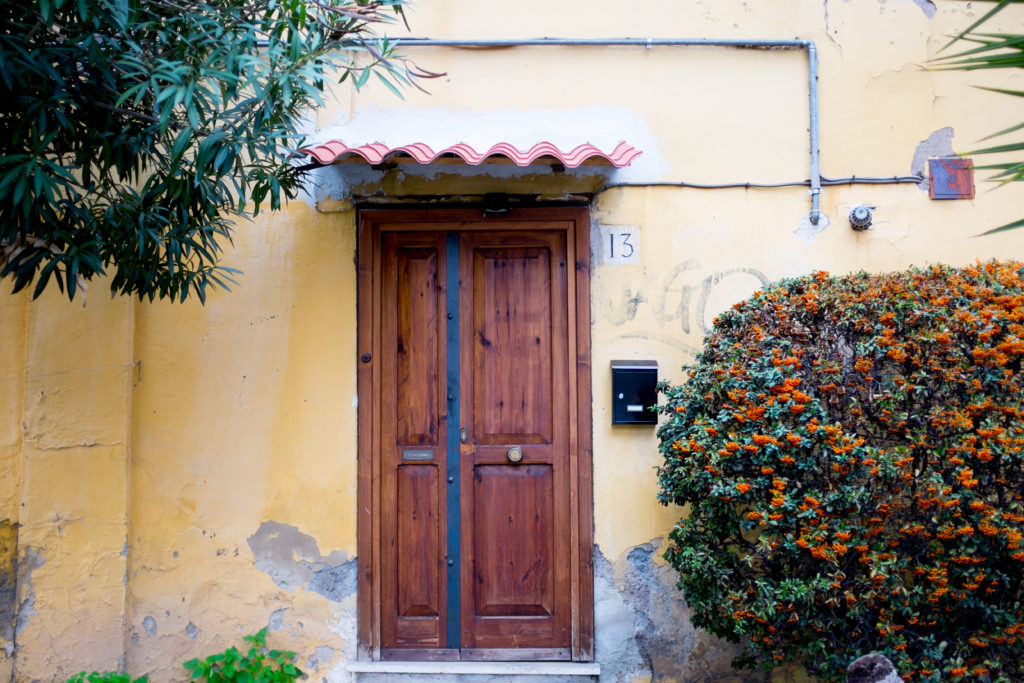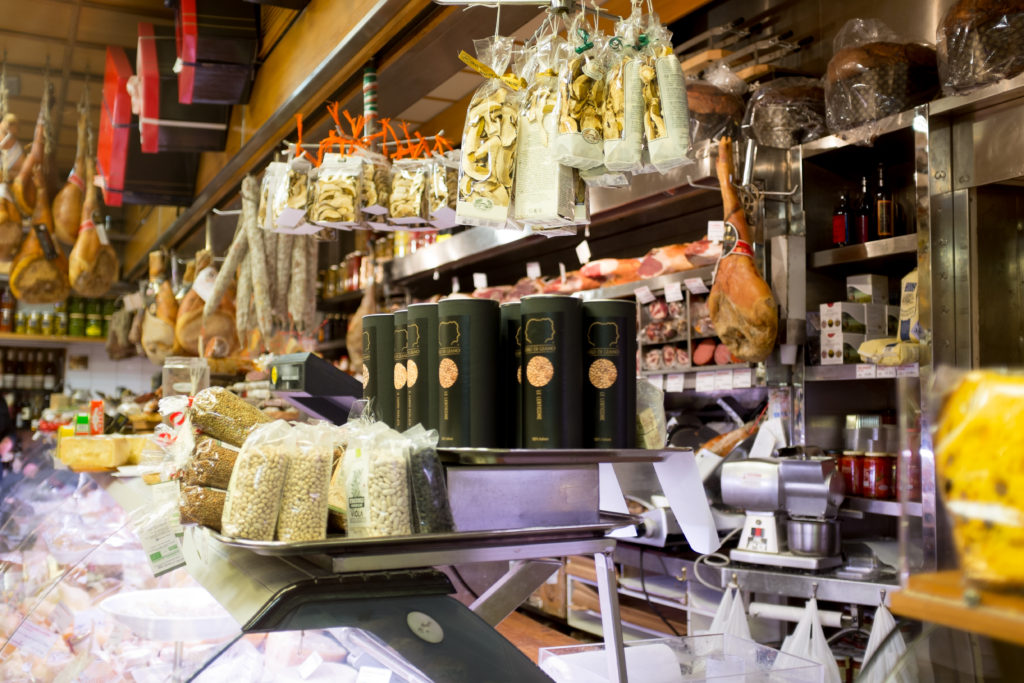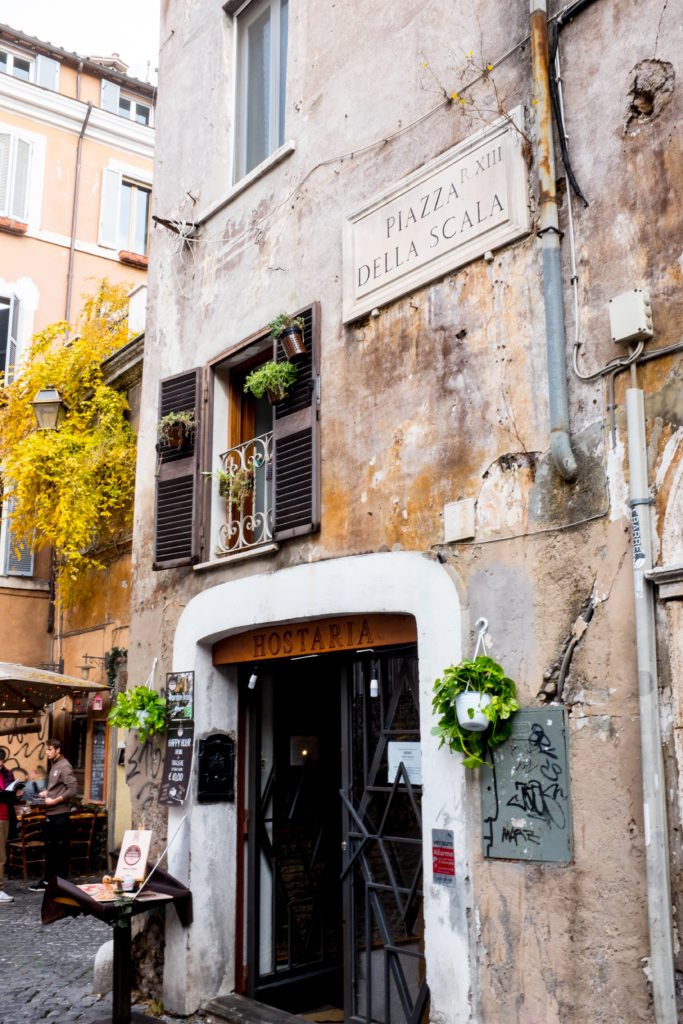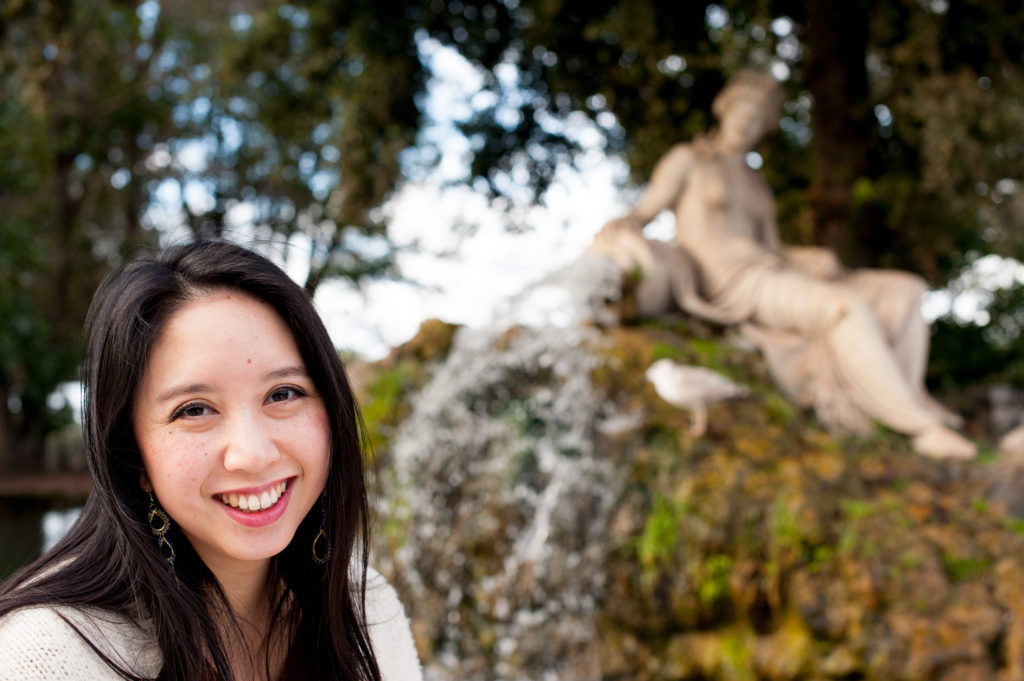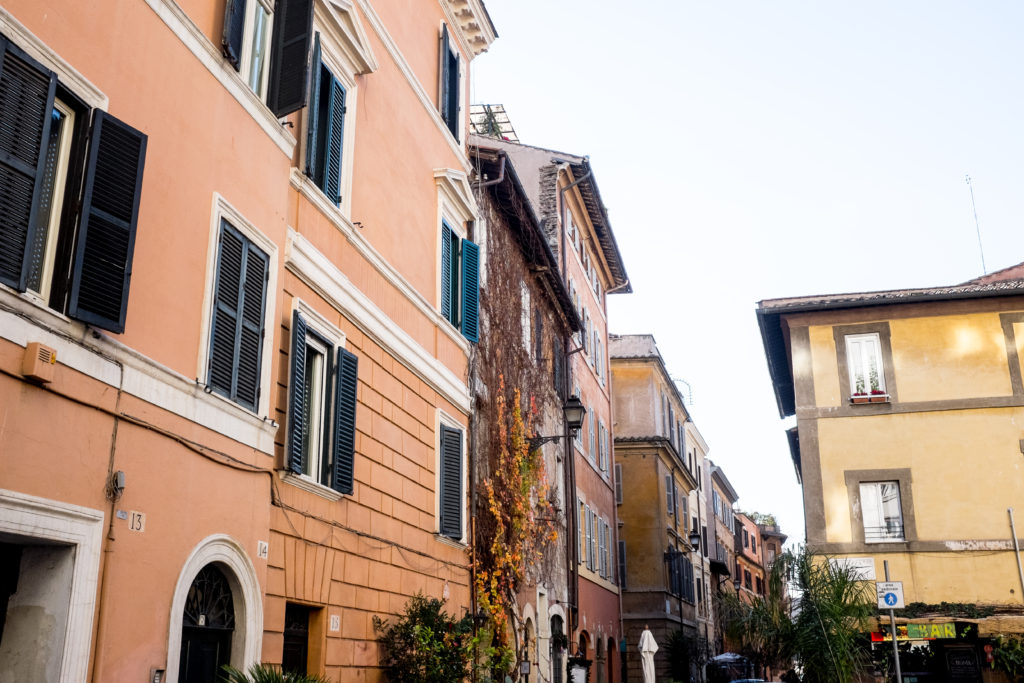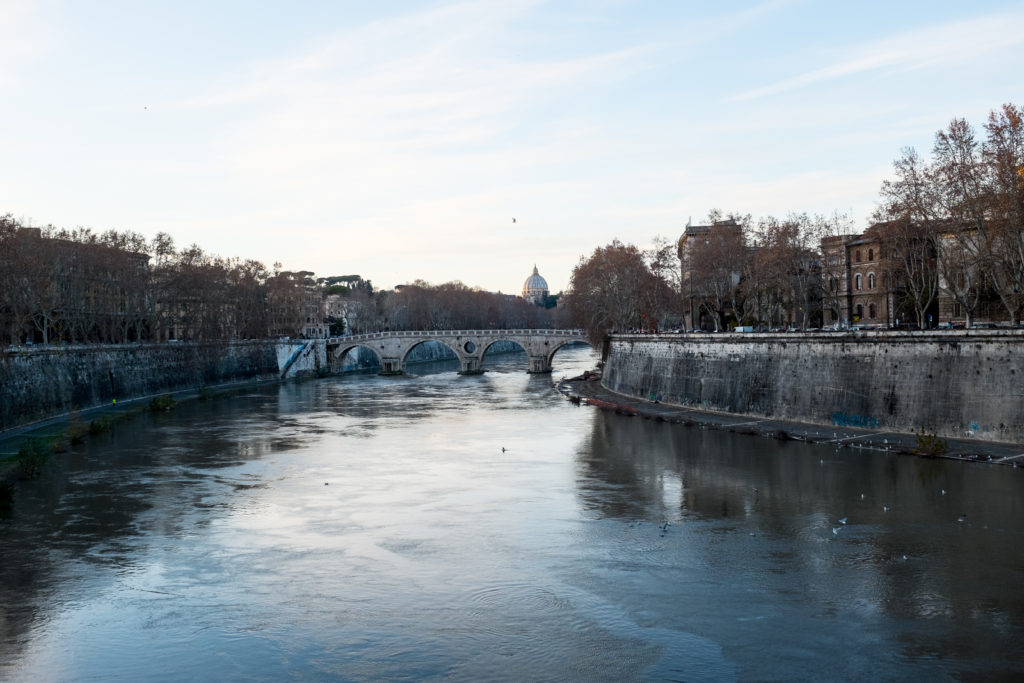 A few final thoughts
Rome is a city you can return to again and again if you're lucky. But this might be the first– and only– time you ever visit. Either way, make it the trip you need it to be. Find your pace, lean into your intuition and where your heart leads you. It may sound cliche, but you might as well give yourself permission to skip the tourist lists. After all, this is your experience of Rome, not anyone else's (even your kids can come back on their own one day!). When in doubt, get a carafe of the house wine and order the tiramisu. Seriously.