Expansive bluffs that tumble into rich turquoise waters. Nearby ancient forests that tell stories of old. This is Mendocino, a wild and tranquil retreat from the Bay Area. It's an absolute delight. It's no secret that I'm in love with the California coast.
Growing up near San Jose, it was a frequent weekend trip to Monterey where we would visit the aquarium and walk along the beach in Carmel. But Mendocino always felt slightly out of reach, and it took me until college to finally visit with my mom. Recently I went back again— this time, with Aaron— for a socially-distanced retreat after many months cooped up in our apartment.
A quick word about getting to Mendocino
Mendocino County is further away from the Bay Area than most people realize. Driving from San Francisco, it can take 3-4 hours to arrive, assuming you take only short stops. Most routes will take you on Highway 101 just beyond Santa Rosa, branching off onto Route 128 through Anderson Valley. In the spring, you'll see verdant rolling hills and expansive treelined vineyards as you wind through patches of wild redwood forest.
We recommend treating the road travel as part of your getaway. Stop in beautiful Healdsburg for lunch and grab some gourmet snacks (cheese and charcuterie, if that's your thing) at the lovely Oakville Grocery on your way out. Then, relax as you meander through the twists and turns of the well-paved road on 128 en route to Highway 1.
As tempting as it might be to stop for wine in Anderson Valley, we recommend you choose a designated driver who can navigate this part of the trip. And of course, we encourage you to aim to arrive at your accommodation before dark.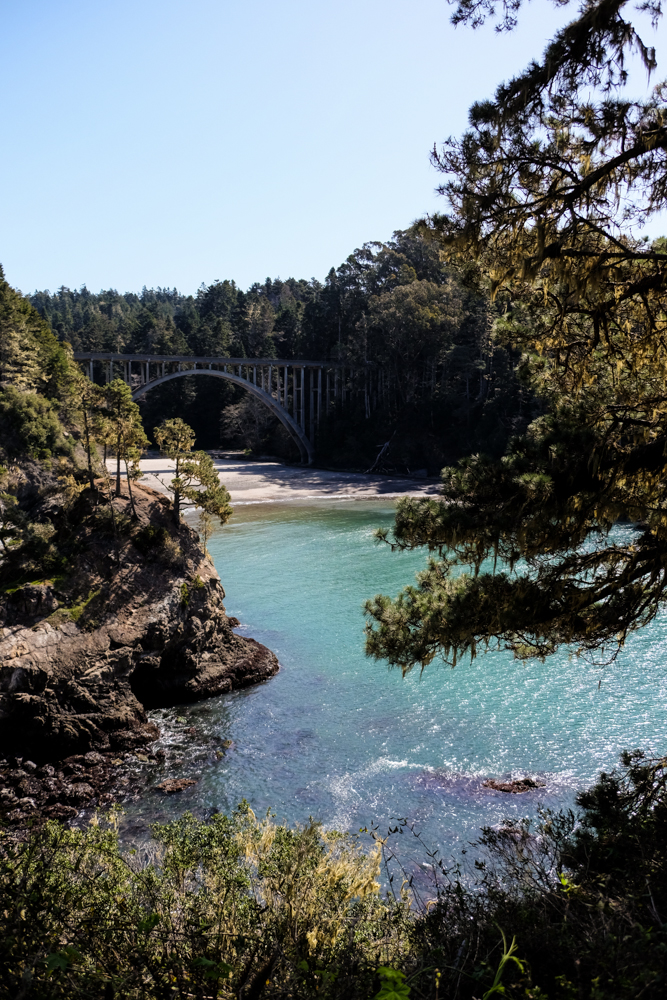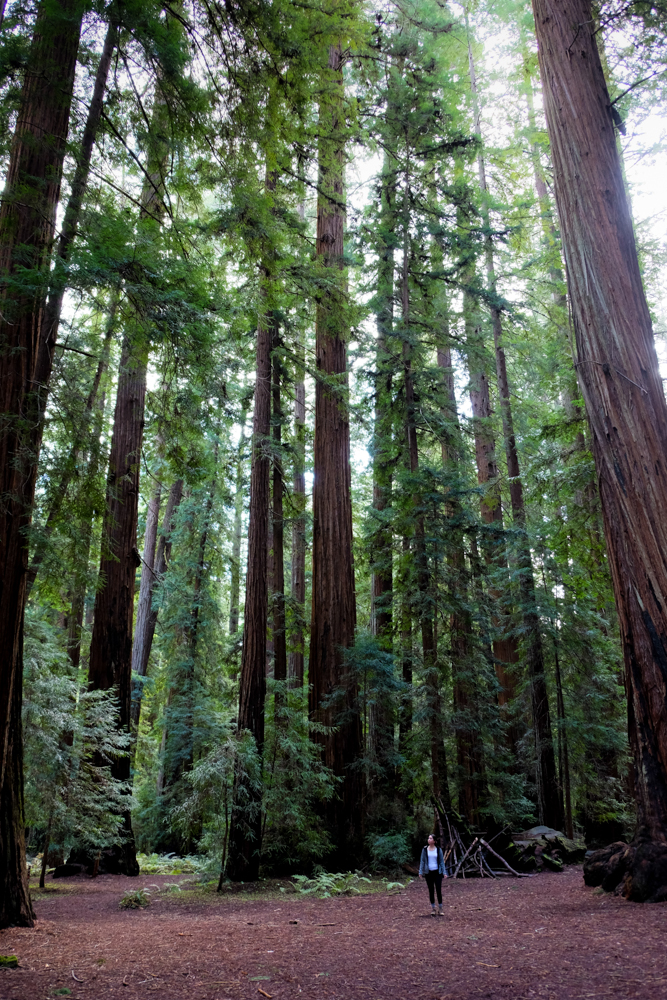 The most unique things to do in Mendocino
Whether your spend a quick weekend in this area or choose to take your time, there are lots of wonderful things to do in Mendocino. Given its stunning proximity to the ocean (the town itself sits right on the bluffs), along with its beautiful forests and laid-back creativity, there is something for people of all ages (and paces) here.
Even if slowing down is a major part of your purpose for visiting, it's best to plan things ahead of time when visiting Mendocino. Due to Covid and an unpredictable trickle of tourism, a number of activities are best reserved ahead of time.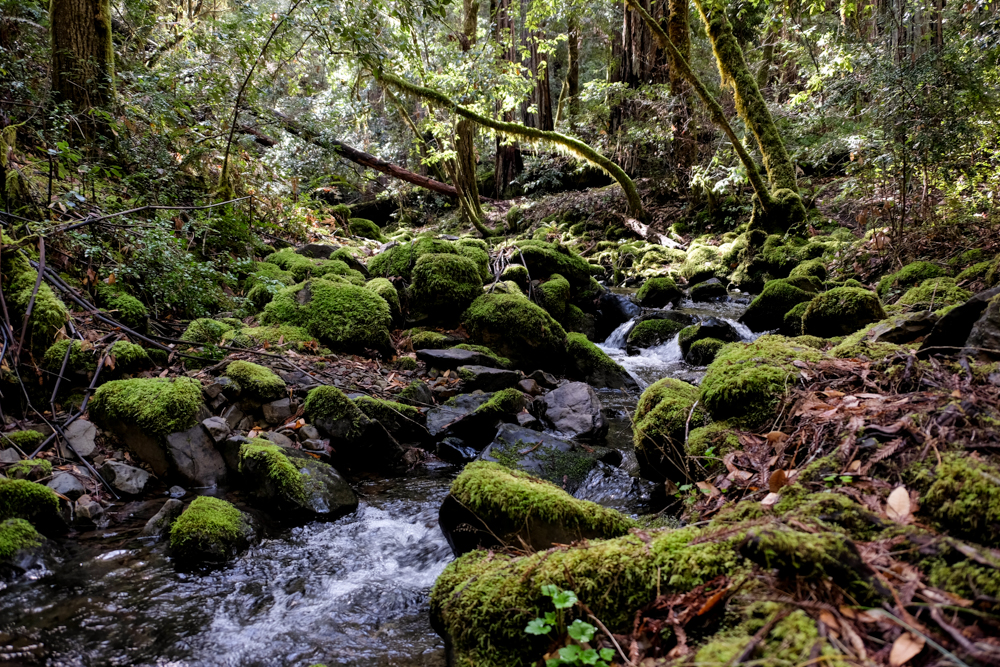 1) Visit the Montgomery Woods State Natural Reserve
About 45 minutes from the town of Mendocino, Montgomery Woods is one of the region's local secrets. You won't see this on most Mendocino guides because it is not right on the coast, but it's well worth a visit. 
Thousands of ancient redwoods stand at over a millenium old. Forest streams quietly babble as the moss and ferns mute all sounds. This is one of the quietest outdoor spaces I've ever visited. 
We recommend arriving early (before 10AM) to make sure to snag a parking spot in the small lot. There are a few turnouts nearby that people seem to park at, as well. By around 11:30AM on weekends, local families tend to start trickling in. The full walk is fairly flat and only about 2 miles, but I hope you'll take your time in the forest. If you do bring in a picnic, there are tables near the enrance to the reserve. Just remember to bring back to your car anything you brought into the forest!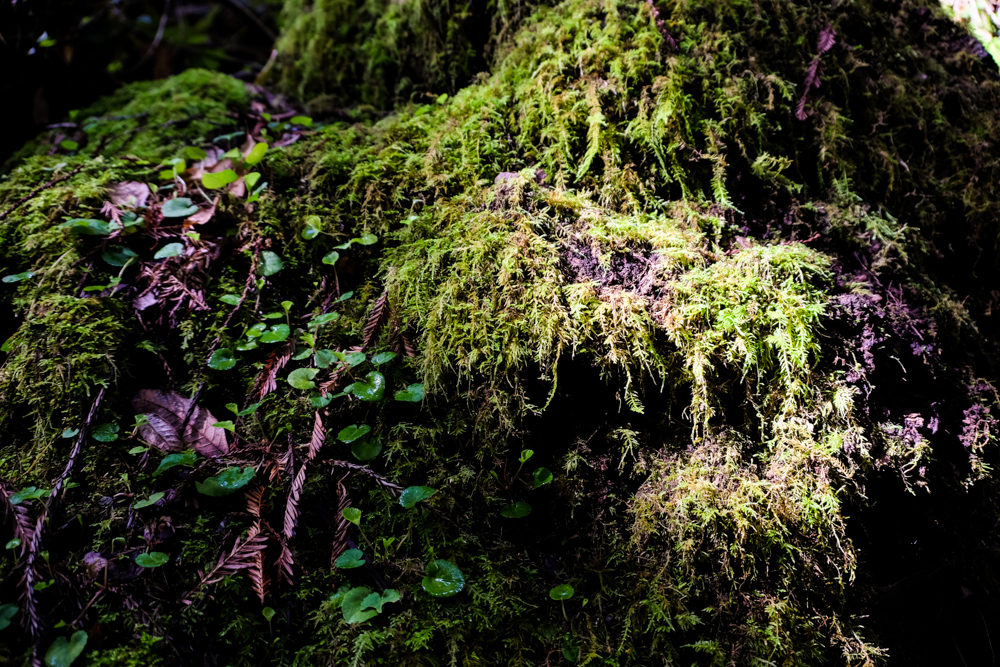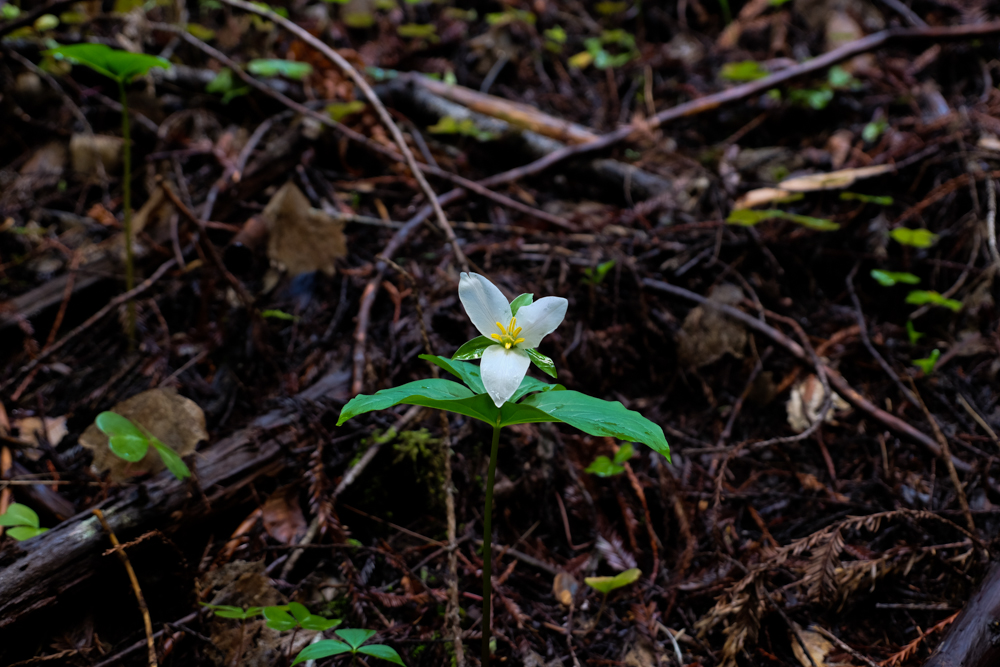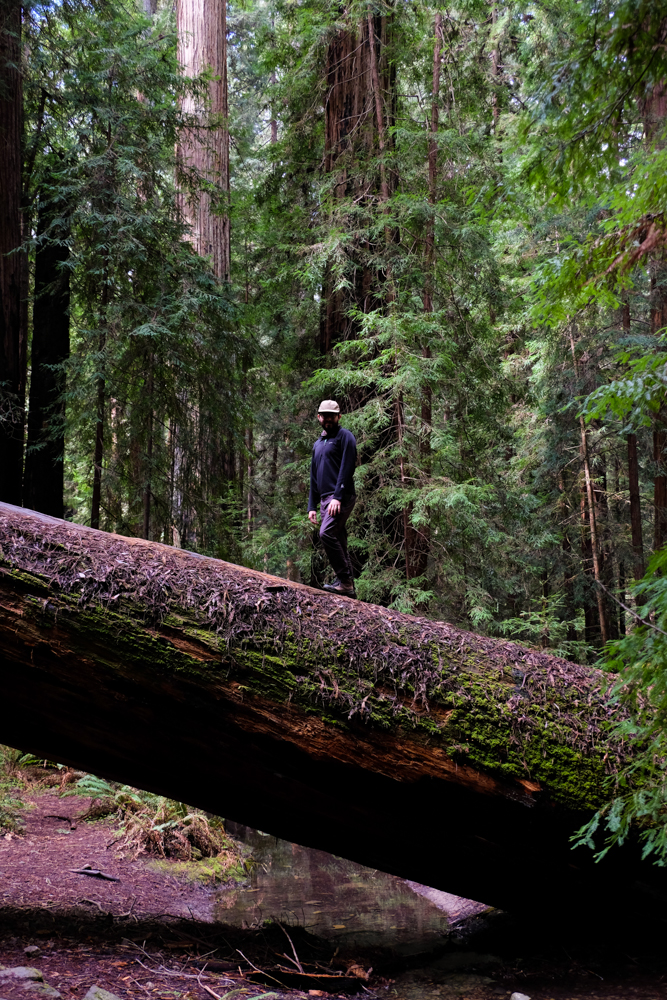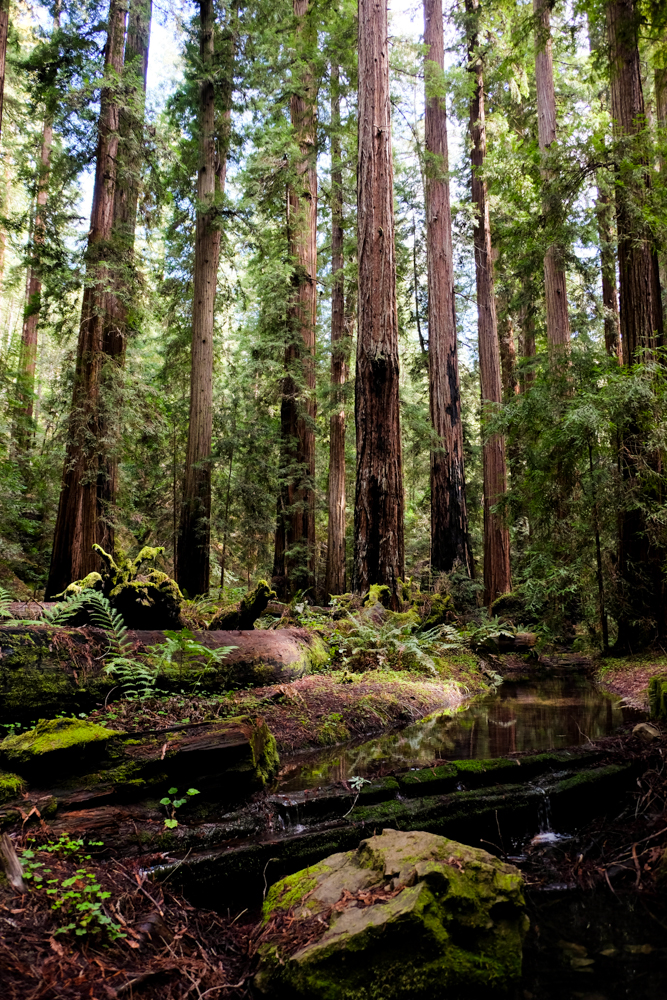 2) Relax at a local bed & breakfast inn 
We absolutely adored our stay at the Glendeven Inn, located in Little River just a few minutes south of Mendocino. We stayed in their sister property across the street, Cobbler's Walk, where we selected a cottage with a huge bathtub and its own private entrance. 
The Glendeven property is an amazing place to relax, and that's exaclty what we did. We spent a few hours simply wandering around feeding the chickens, viewing the llamas and alpacas, and strolling on Cobbler's Walk directly to the coast. 
One really sweet detail about Glendeven is that, during Covid, they deliver a hot fresh breakfast to your door every morning! And it's not just the typical continental that most inns give you; this comes with a fritata or baked egg dish for each person, fresh fruit, orange juice, coffee, and a pastry. It was an absolutely delicious spread that we enjoyed throughout our stay.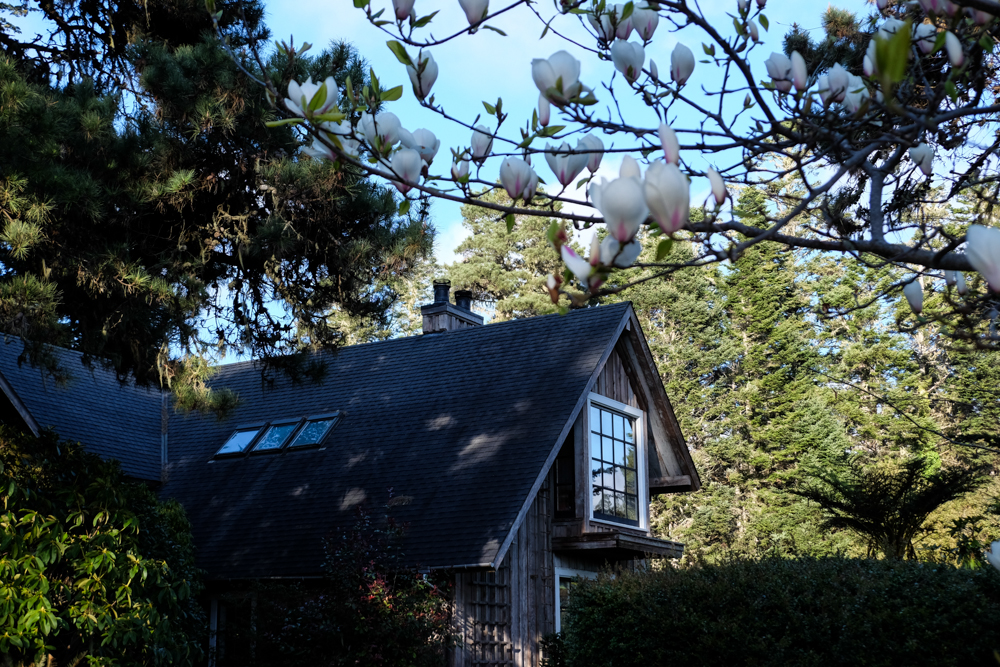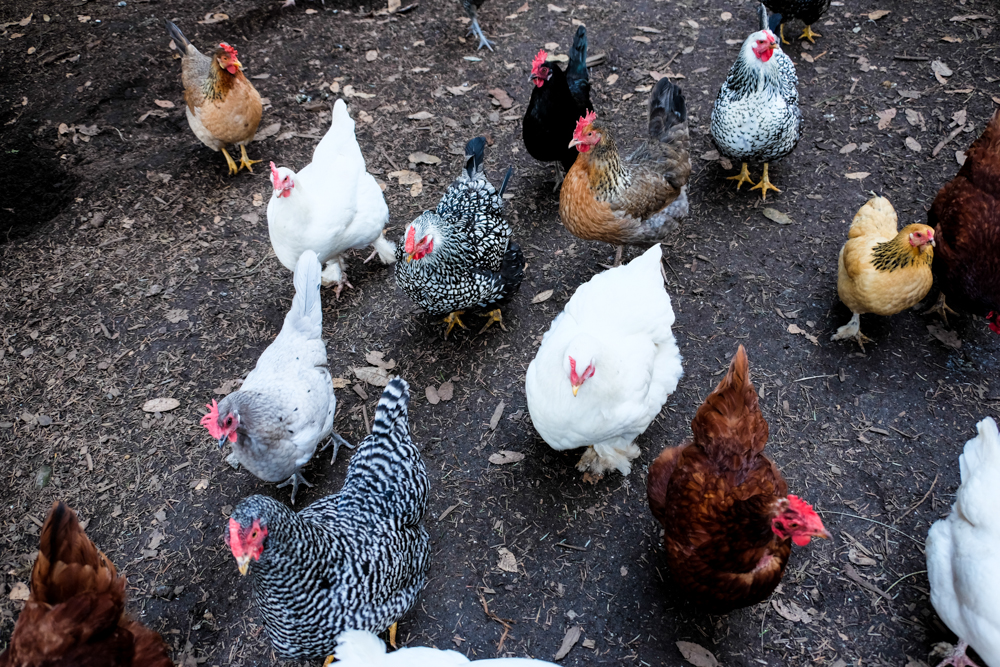 3) Wander through the Mendocino Botanical Gardens
A botanical garden that stretches for acres onto the bluffs? This unusual and gorgeous space is one of the most memorable things to do in Mendocino. Be sure to reserve a slot on their website during Covid so that you can enter when you want to.
Throughout the gardens there are lovely places to sit and reflect. Bring a journal to write down some reflections as you gaze at seasonal blooms. Then, make your way to the coastal bluffs where the trees grow wilder and the path unpaved.
Accessibility: Note that the botanical gardens do have some wheelchair accessible paths, which is great considering the challenges of many other local natural attractions. Follow the map for details.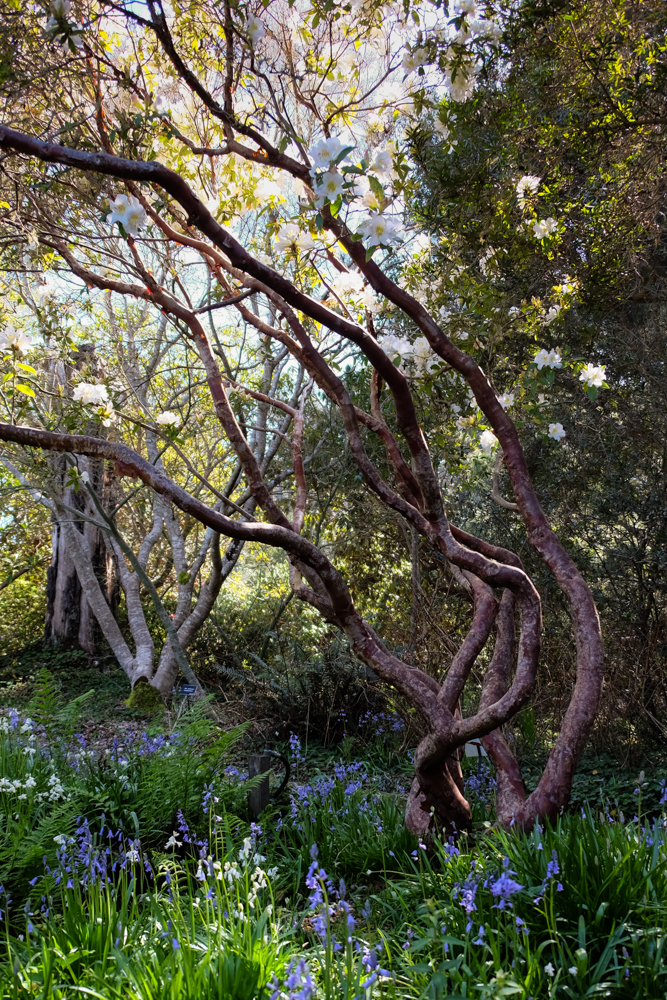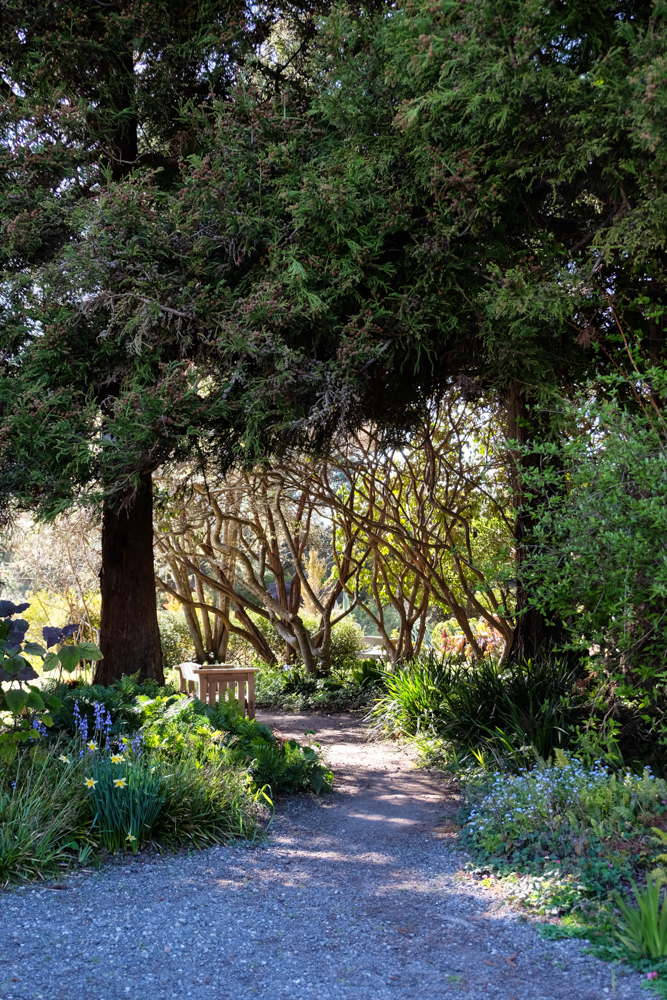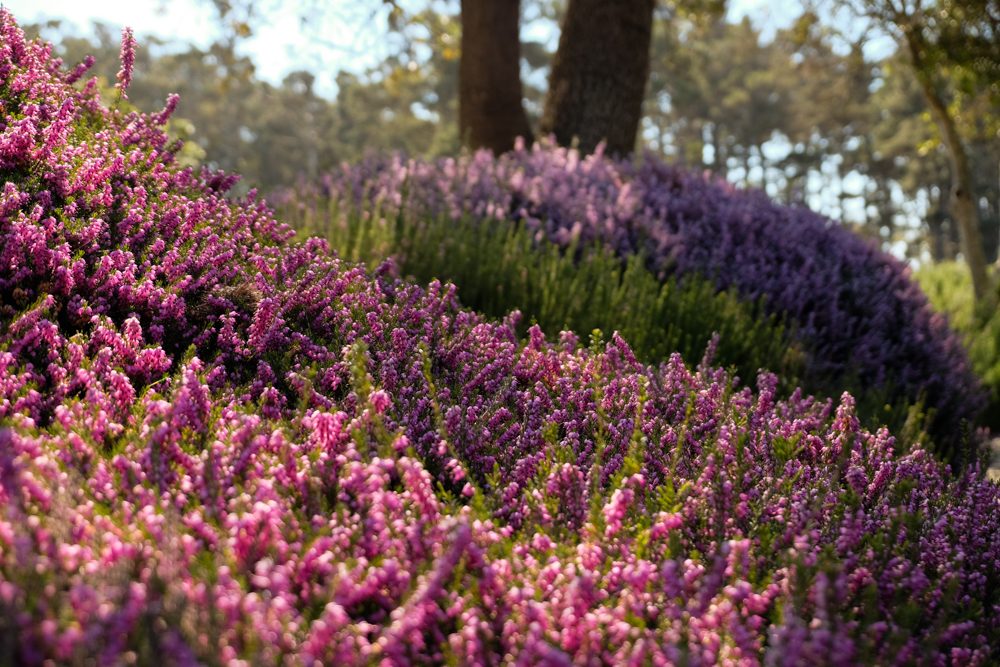 4) Try local craft beer at North Coast Brewing Company
Even if you're not a huge beer fan, this is a fun place to try some local hops. North Coast Brewing is a favorite of some of our beer enthusiast friends, and we love how friendly their staff are at the store. I tend to like beers that are aged in bourbon barrels, and North Coast offers several that are absolutely delicious.
If you're up in Fort Bragg, where the North Coast store and restaurant are, you can also wander the rest of the funky downtown area alongside locals and visitors alike. The restaurant itself offers plenty of outdoor seating and is also a great way to taste North Coast beers without committing to a full glass or bottle.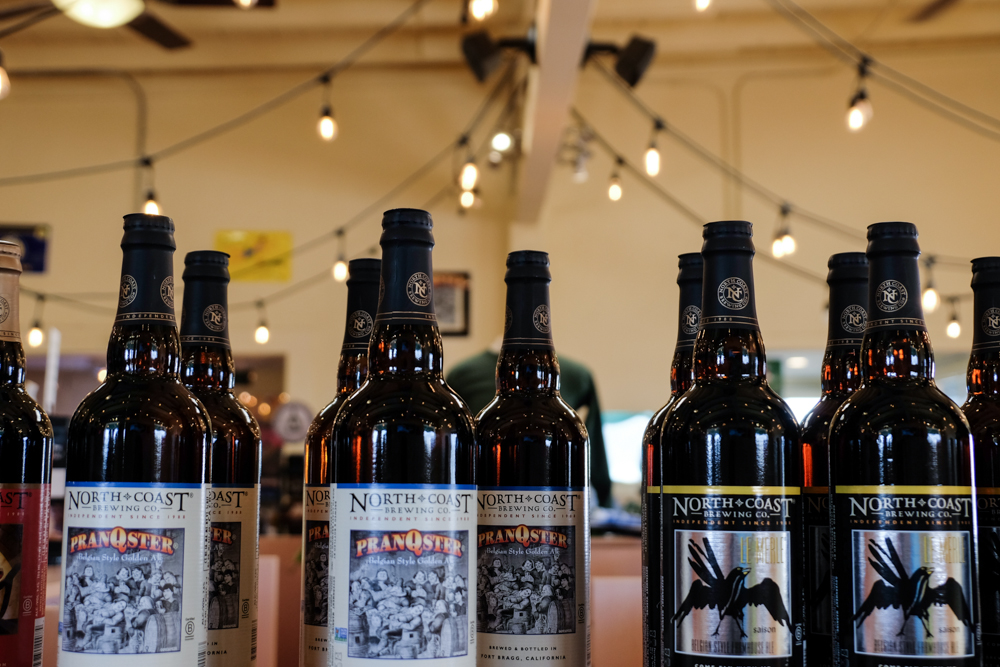 5) Watch sunrise and sunset on the Mendocino bluffs
The Mendocino Headlands State Park is a no-brainer when you're in the area. However, a lot of people choose to spend time there during the day as they meander around the local town. To avoid the crowds and get the best views, we recommend arriving before 8AM or staying after 8PM. Catch your breath as you look down at the black sand beaches before the sun hits them— or watch the blue-gray water rush through grottoes long after the sun has set over the horizon. 
Mendocino is a relatively quiet area, especially in the early mornings. The best way to enjoy them is completely alone, wandering the miles of trail in the Mendocino Headlands State Park. Take your time. It's worth it.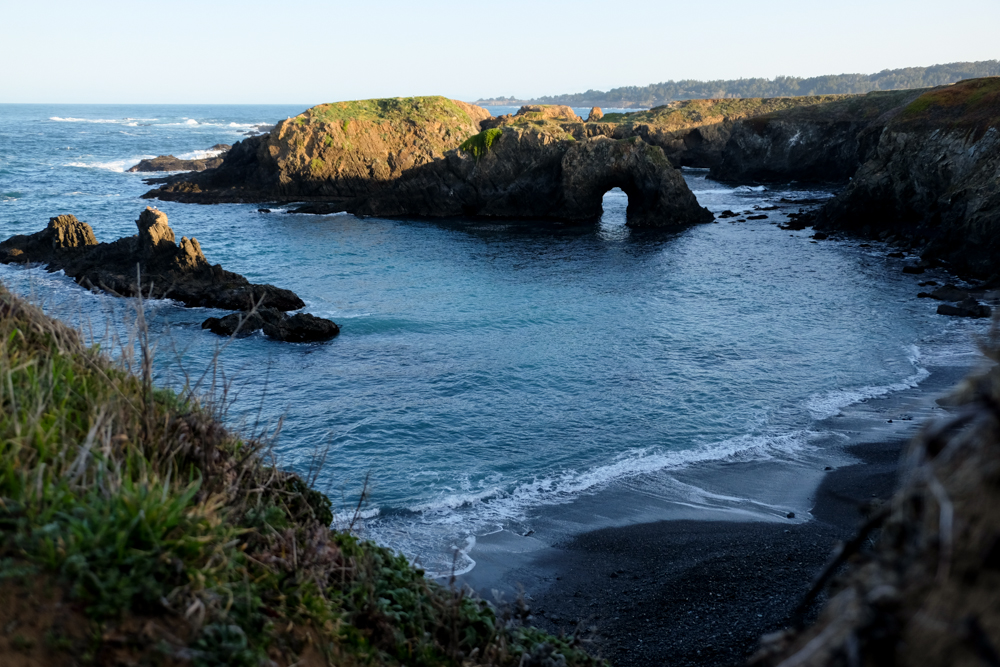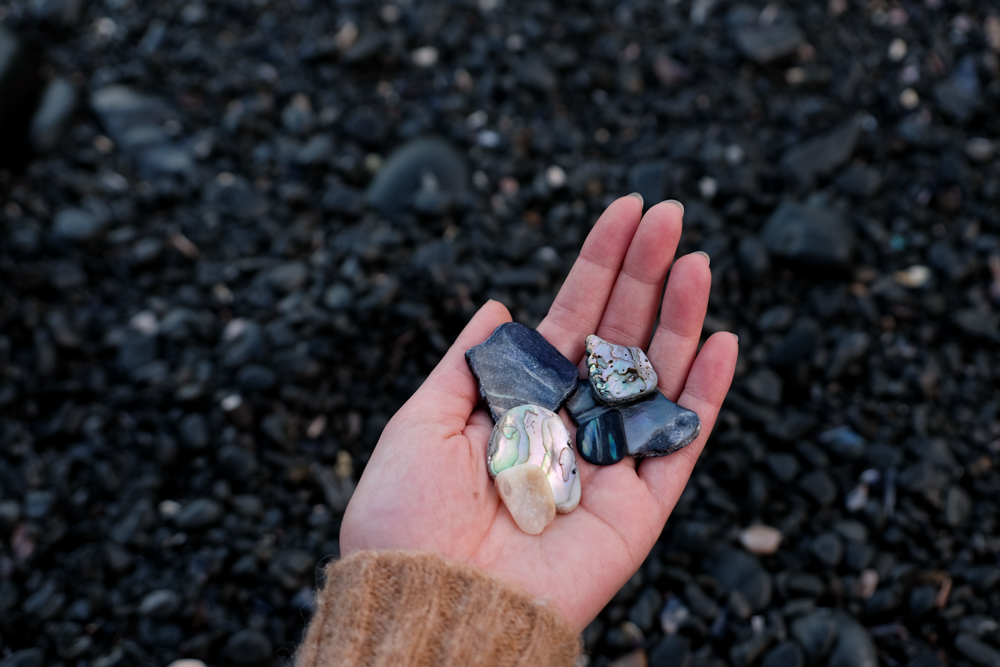 6) Savor creative local cuisine with delightful seasonal produce
The food scene in the Mendocino area has long been characterized by classics— everything from burgers and pizza to traditional Italian-American or French. And as we discovered, it has become doubly difficult to eat out during Covid because of limited outdoor seating.
However, there were a couple of bright spots for dinner that we loved: Wild Fish and Trillium Cafe. Wild Fish is located just 5 minutes south of Glendeven Inn, in Little River. They serve mostly seafood (surprise!) but they also have amazing vegetarian options. I particularly loved the seasonal radicchio salad.
Trillium is in the town of Mendocino, and offers a really beautiful outdoor dining area full of plants and a partial view of the ocean. Their offerings are really unique in natural, fresh ingredients and their wine list is fun too!
Be sure to call ahead of time for your reservation.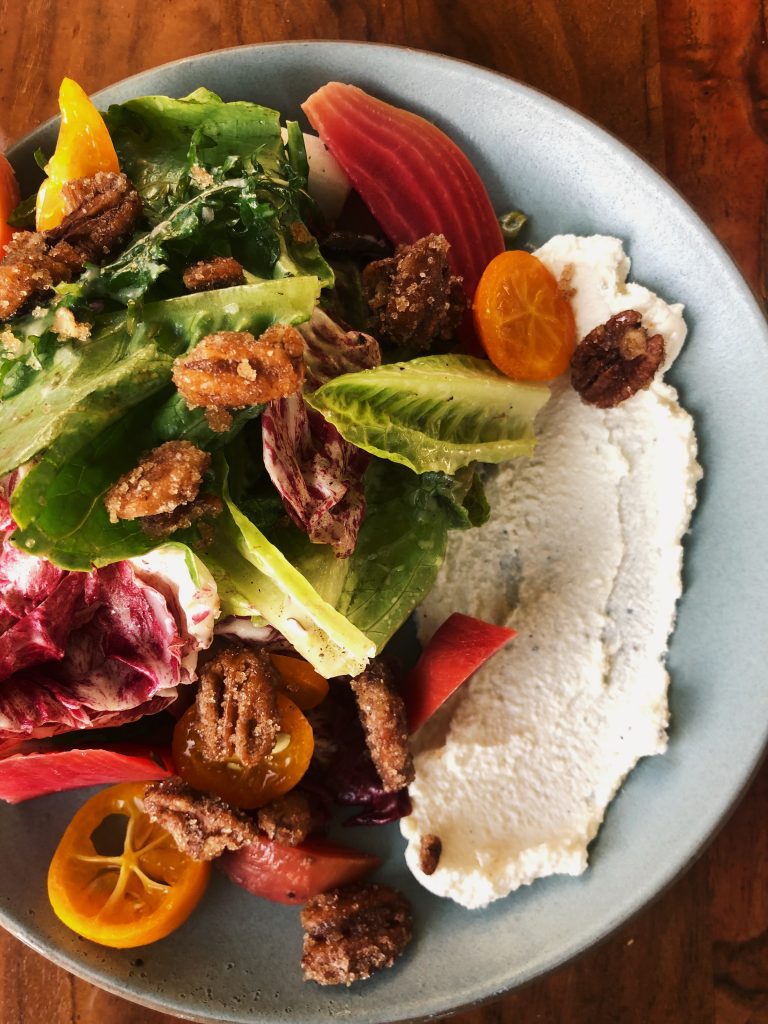 7) Picnic under the trees at Van Damme State Park
Who knew that a state park could have so many beautiful places to sit? Van Damme State Park is one of the largest and most popular state parks in the Mendocino area, and it is absolutely worth it. Head into the coastal side of the park with your favorite fruit, bread, and cheese. Drive toward the picnic area (you may ask the attendant at the gate) to enjoy a fantastic view of the bridge, the coast, and the trees.
Parking: at the time of our visit in March 2021, the parking was not too busy at the park. However, this park can get busy in the summer so we suggest you go in early to snag a spot near the picnic tables and enjoy walking around before having your snack. And always remember to pack out anything that you bring in, or use the designated trash cans provided at the park. Despite the map being a bit confusing, we found that this park was well equipped with restrooms so you can stay awhile if desired.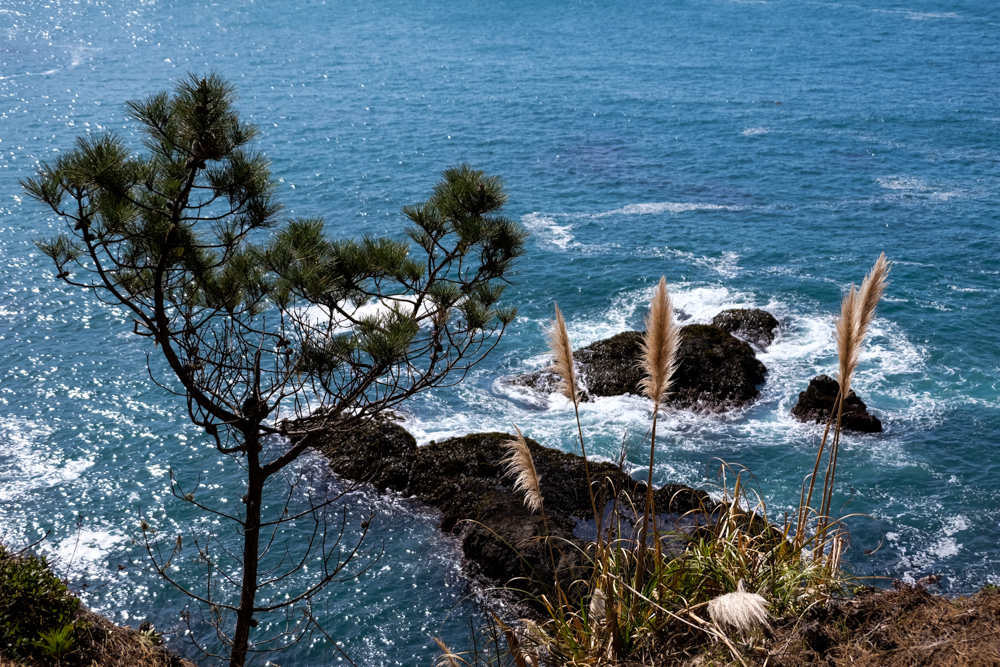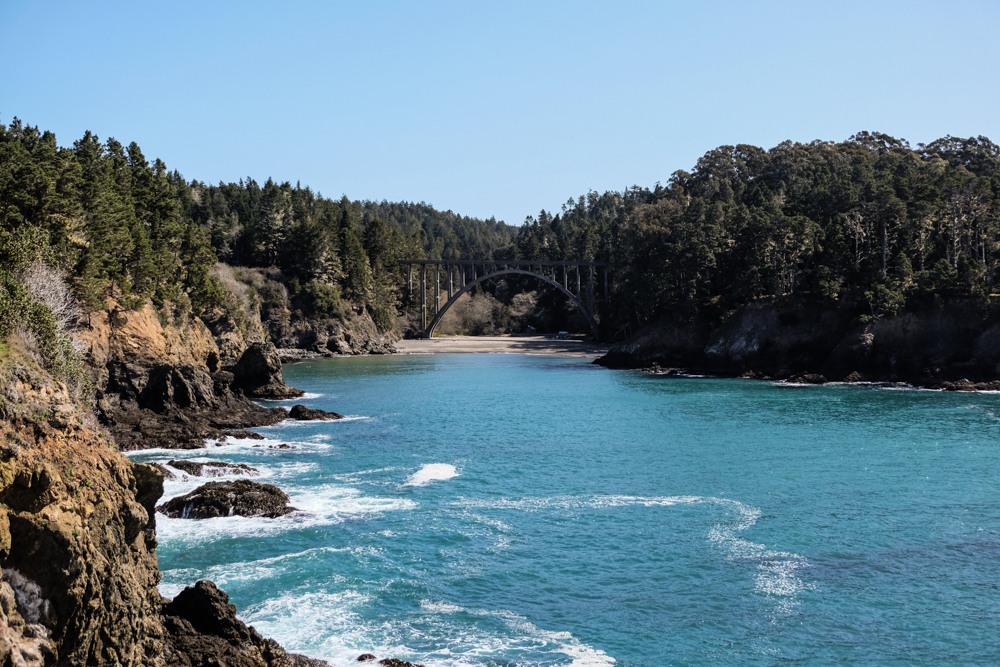 8) Embrace local slow living and let the time go
This one might seem a bit obvious, but it's so important to take in the local culture of slow, relaxed living in this part of California. If you're coming from the Bay Area, or another metropolitan area, you might be surprised to find that things take time here. The towns of Mendocino and Fort Bragg are filled with people who are laid back and not rushed. This is a gift to many of us who live our lives at a frantic pace. 
One of my favorite things to do is to simply sit and let the natural surroundings wash around me. You can try forest bathing in one of the local parks, or enjoy the churning of the waves from a comfrotable vantage point on the bluffs. You may also sit outside your lodging with a glass of wine and finally get to that book you've been trying to read all year.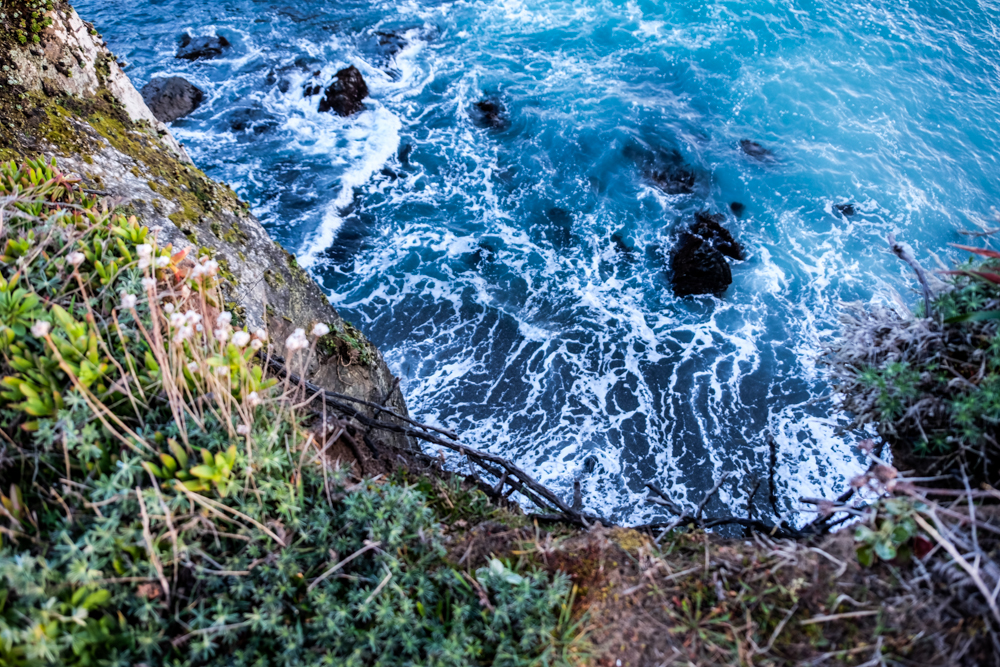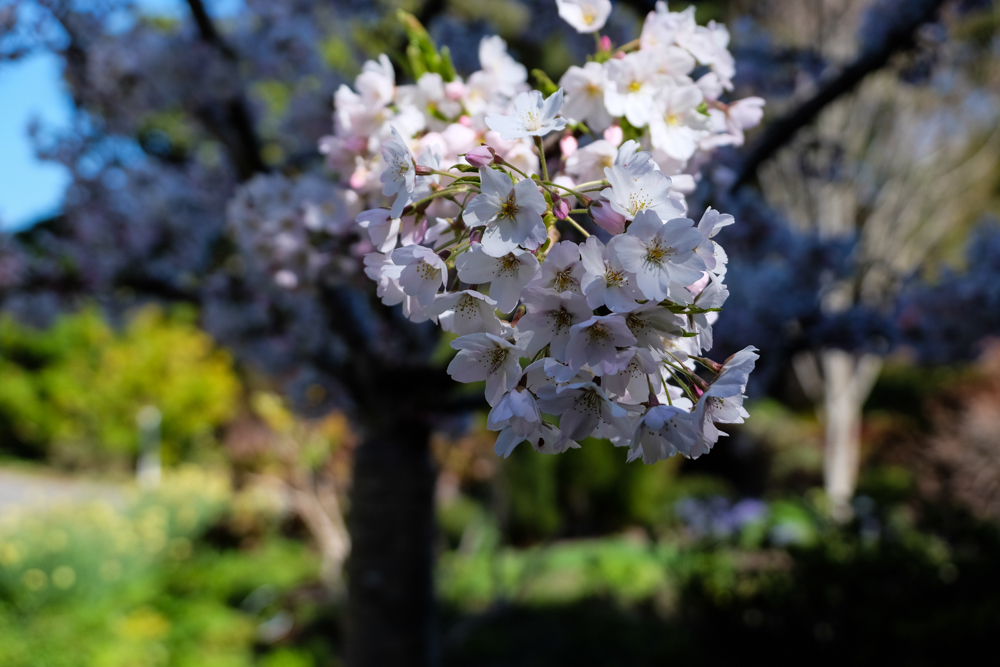 Save this for your next California weekend getaway
Mendocino County is one of the most beautiful parts of California, and so accessible with a car. Even if you have no immediate plans to visit, give yourself the gift of the possibility. Relaxation, nourishment, and restoration are so close by!