We might have said "Mexico City restaurants are on the rise" ten years ago and not been entirely late to the game. But today, the culinary scene in this global capital is nothing less than a mature, full-blown bonanza. And there's good news: you're invited.
The fact is, food in La Ciudad has been excellent for decades, arguably for centuries. It's just that international tourism to Mexico City has increased significantly over the last decade, thanks in part to the Netflix series Chef's Table which has no doubt sent people on weekend jaunts to Pujol alone.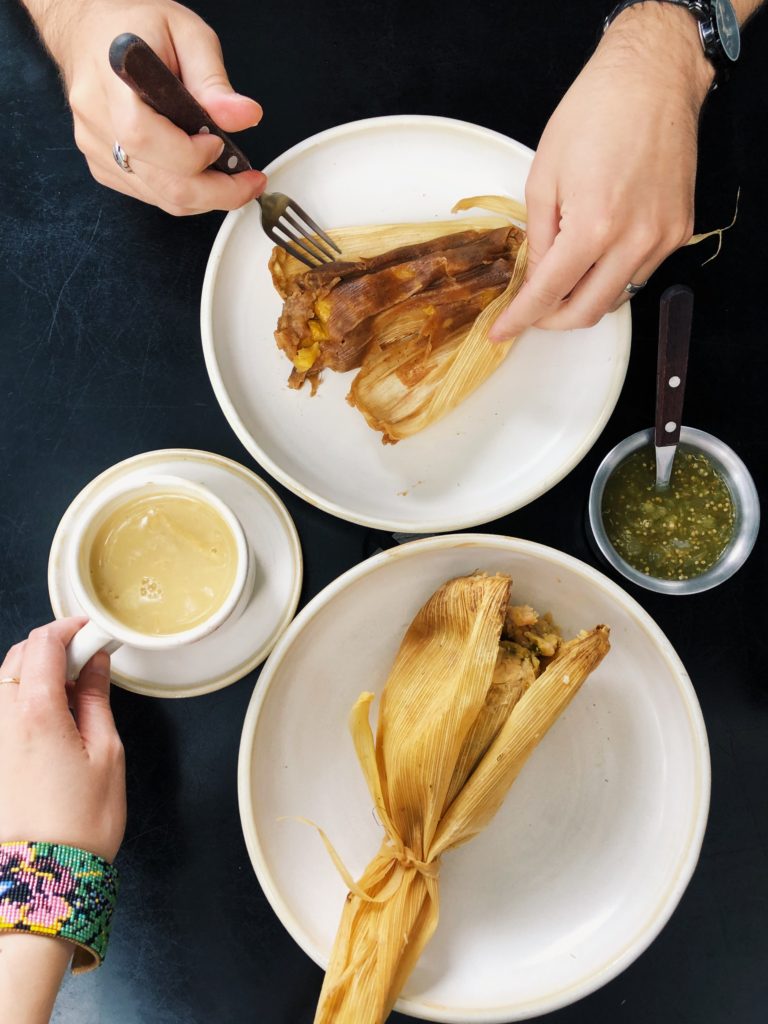 A little introduction
Why is Mexican food so good? (By the way, if you think the cuisine consists of a handful of the same ingredients thrown together in a few different ways, stop eating at Chipotle and buy yourself a plane ticket to CDMX, stat.) We have a few theories.
First, the country of Mexico spans a wide variety of terrains and climates, meaning it is naturally biodiverse. People have been living in the region for more than a thousand years, foraging from their environment and cultivating plants. Colonization, while absolutely brutal, failed to destroy these food traditions and in fact introduced additional crops and livestock, which Mexicans integrated into their cuisine. This simply means even more flavors and ingredients to work with.
Second, Mexico's diversity goes beyond biospheres; it has been culturally diverse since pre-colonial times, and continues to be today. Each region of Mexico has its own specialties and traditions— not least because different people groups have inhabited those spaces. Furthermore, migration to Mexico from East Asia, the Middle East, South America, and Africa over the past 200 years have ensured that the culinary scene only becomes more complex. Yes, some of the best baba ganoush I've ever had was in Mexico City!
Finally, food continues to play an enormously significant role in local culture today. While one might argue that food is important to every culture everywhere, there is a unique emphasis on flavors, techniques, and favorites in Mexico. People argue over their favorite taco joints and their favorite types of tacos. Family recipes are held with pride. Open markets are busy with families out for a day of grazing and grocery shopping. And in our experience, there is less of the food-is-fuel mentality here than in other parts of the world. Food is to be celebrated and relished.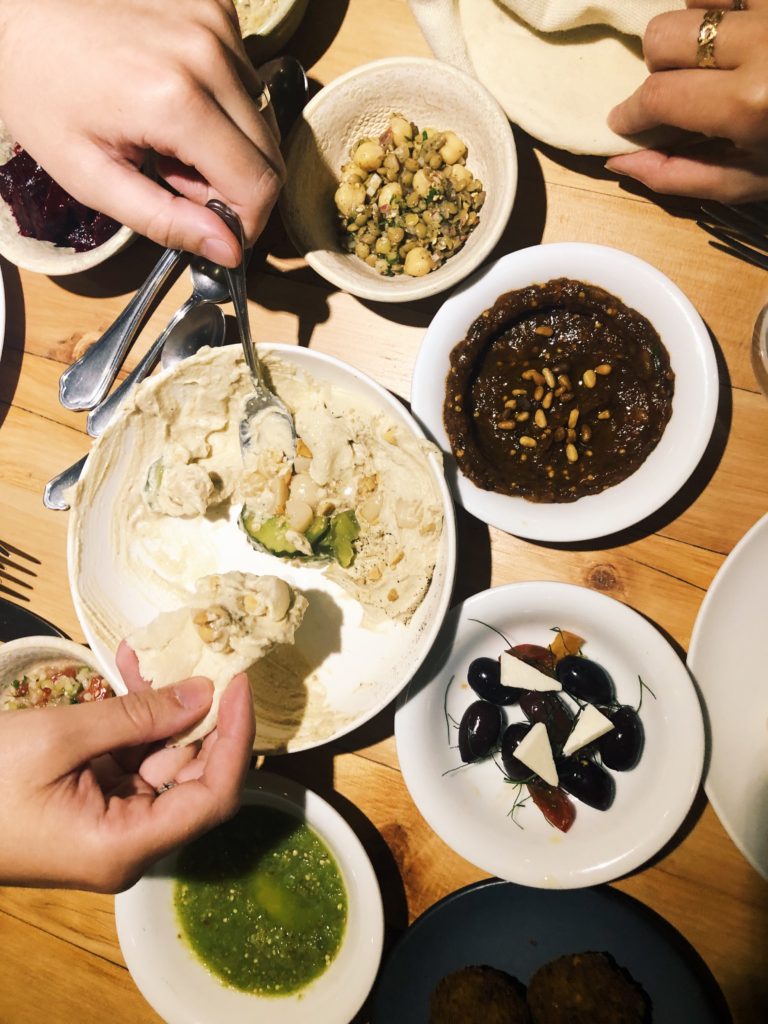 The list: here's why we created it
When it comes to the culinary space, best restaurant lists abound. What is the point of writing one more? Well first of all, many of the lists out there have 8-10 restaurants on them, and a lot of overlap. Unsurprising, because how many restaurants can a press team short on time and budget visit before they're off to write their next article?
Second of all, Aaron and I have been lucky enough to visit a sizable number of Mexico City restaurants more than once over the years. Doing so means we charted how the recipes have (or haven't) changed. Furthermore, this summer we spent a month in the city for a work project, which allowed us to do even more local dining.
All of that said, we are by no means expert food critics. These are restaurants WE like, and it is no secret that we enjoy cooking and eating. On this list you'll find everything from street-style tacos and pastry shops to multi-course fine dining. And everything is delicious.
Vegetarian? No problem. With only a few exceptions, these places offer full-fledged alternatives to meat. Our favorite vegetarian options are the creations at Expendio de Maíz Sin Nombre, the salads and desserts at Rosetta, the hummus and sides at Merkavá, and the mushroom tacos (vegan!) at El Greco. See below for links.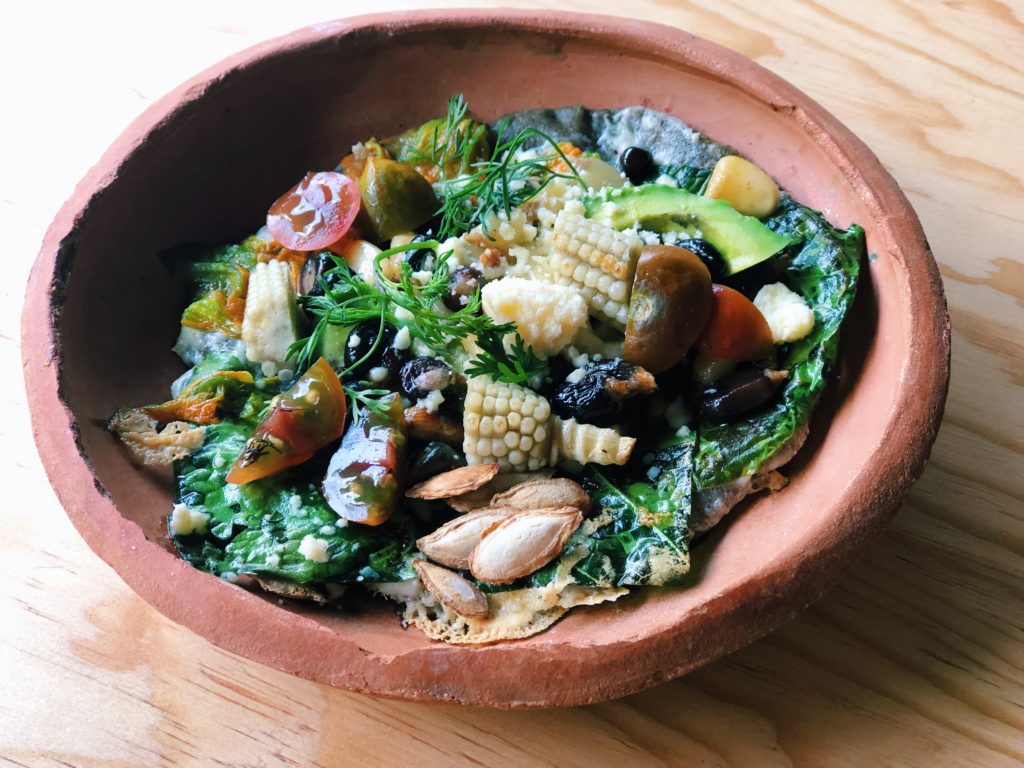 Best value for foodies
Expendio de Maíz Sin Nombre: Our absolute favorite on this list, hands down. This restaurant doesn't have a menu, but everything they serve will blow your mind. We sat down and they simply asked us what we liked. For the most part, this kitchen uses traditional plant-based ingredients plus fresh cheese to make taco-style dishes that are unbelievably scrumptious. Their homemade beverages are delicious too.
Merkavá: An homage to the Jewish heritage many Mexicans share, this restaurant will impress you with its delightful flavors. As tempting as it is to fill up on the hummus and baba ganoush, resist— their main courses are worth your attention, as are desserts.
Lardo: Favorite brunch spot for the neighborhood, this chic, plant-covered eatery has a very sophisticated menu. You'll pick up on the Middle Eastern influence as well as their impeccable approach to breads and pastries. If you show up on the weekends, be prepared to wait. It's worth it.
Molino "El Pujol": Couldn't snag a reservation at THE Pujol? No worries— this adorable shop is where they process all the corn for the restaurant. Here, they serve a simple vegetarian menu that includes breakfast tamales with huitlacoche, avocado taco on hoja santa tortillas, and a hot corn atole that doesn't sit too heavy in your stomach. Worth a stop, or two, or five.
Contramar: As Gabriela Cámara has said, Contramar is designed to transport you to that beachside seafood stand. And it does, in a very elevated way. Don't miss their famous tuna tostada because people will ask; but we personally recommend the fried fish tacos.
Merotoro: This Condesa neighborhood classic has kept us coming back, and it also sent us all the way to Mexican Wine Country in Baja California to try out the chef's outpost there. Despite its fairly consistent menu over the years, Merotoro remains one of our very favorite restaurants in the city. Be sure to try their aguachile and the octopus dish. We also recommend the pork with egg.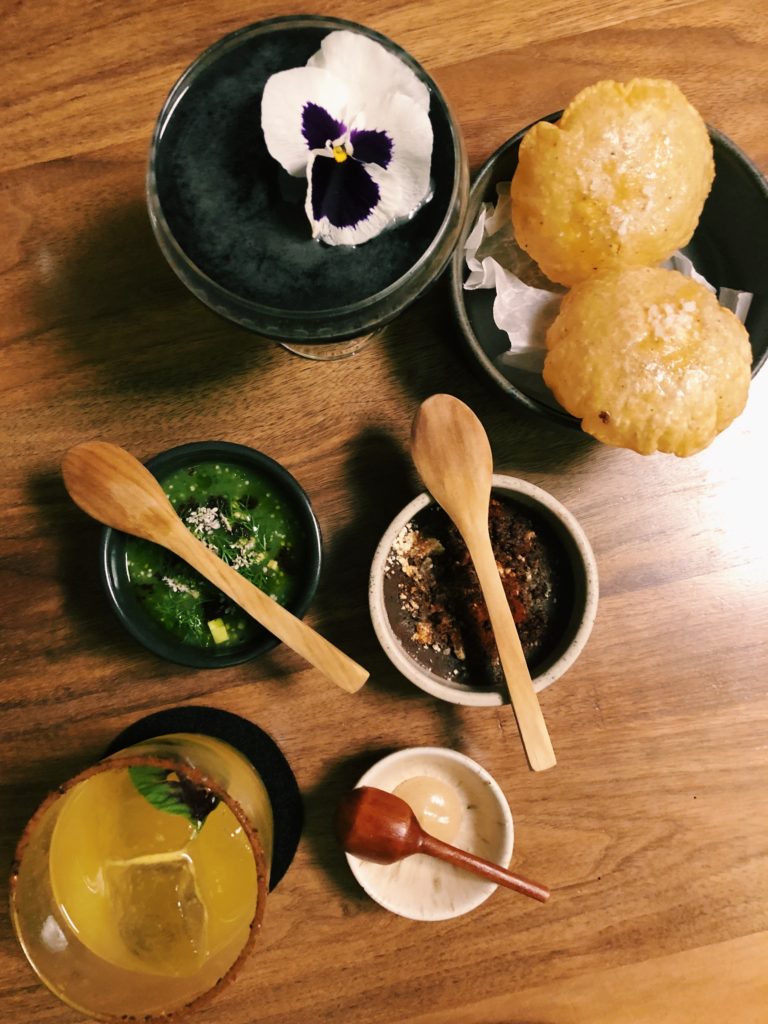 Fancy, multi-course splurge
Pujol: You'll hear about Pujol from every last person who's been to Mexico City— and from some who haven't. It's famous for a reason: it tells the story of Mexican cuisine in a way that no other restaurant does. You'll find market-fresh ingredients that shine in a delectable tasting menu, and the famous mole madre that is bold, spicy, and deeply satisfying. Book this restaurant far, far in advance.
Quintonil: Launched by a protégé of Enrique Olvera (Pujol), Quintonil is a dazzling spinoff of the Mexican tasting menu experience. Expect seasonal ingredients in combinations you would never think of in your wildest dreams. And get cozy, this could take a while.
Rosetta: Most people are drawn to Rosetta for its plant-drenched aesthetic, and for good reason. Other restaurants attempt to emulate the ambience, but Rosetta remains unique. That said, don't forget that the food here is stunning as well. They seem to never make mistakes with their salads or their pastas, not to mention desserts featuring a wide range of Mexican herbs and fruit. When you make your reservation, ask to be seated in the first floor atrium— in our experience, it is the most pleasant.
Emilia: Relatively new on the scene and not as world-famous as the others, Emilia boasts a Japanese influence that we find absolutely charming. While it's incredibly hip, the restaurant is serious about food and drink, and their execution is absolutely on point. One caveat is that the music screams "nightclub" so if you're hard of hearing, ask to be seated far from a speaker.
Sud 777: Located in the southern part of the city, only true foodies make the "trek" out here, so you'll find yourself among well-to-do locals. The menu features creative dishes with local flair, including (at the time of this writing) an octopus bathed in volcanic ash. This is one of the most comfortable restaurants on the list, so you might want to stay forever.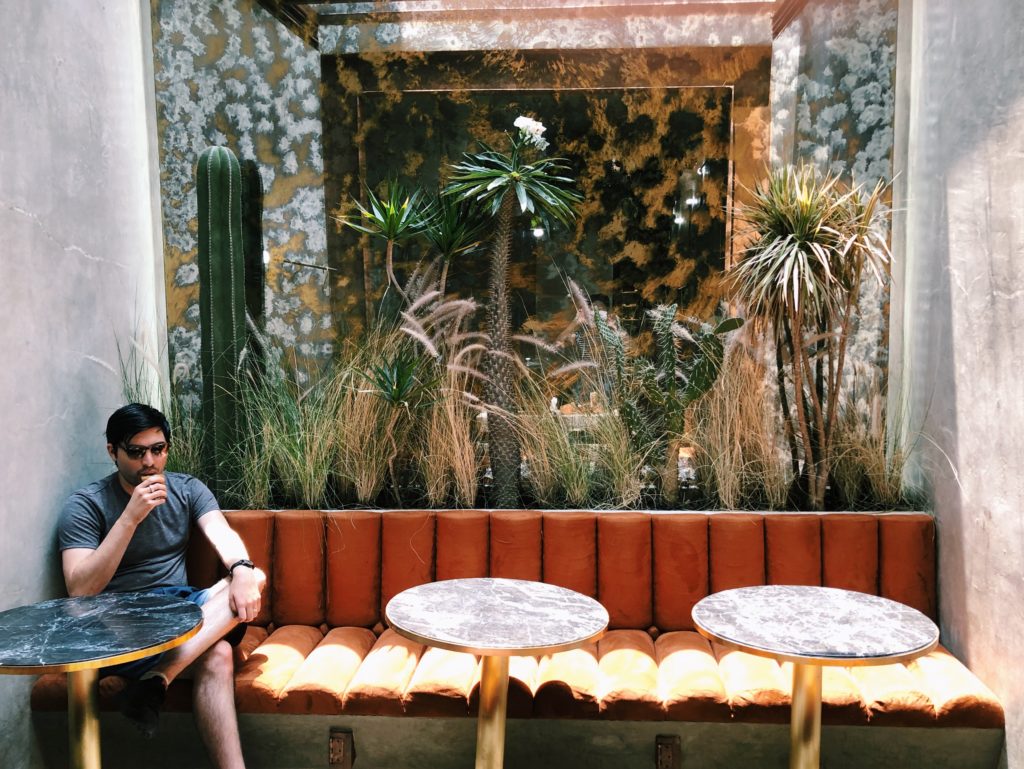 Coffee & cocktails
Quentin: There are quite a few craft coffee shops in Mexico City, but this one is our favorite. Thankfully there are at least two locations. Quentin serves up the espresso drinks you seek: rich, medium roast, with beautiful latte art and great pastries to boot. We like the newer Condesa location for its funky decor and succulent booths in the back.
Blend Station: Be prepared to step in to find huddled masses of "digital nomads" and wannabe expats (but who am I to judge?). Blend Station is popular for good reasons— a lovely space, great coffee drinks, and a very delicious menu with lots of healthy options. If you like the idea of having breakfast here, arrive before 9AM during high tourist season. As far as the rest of the day goes, best of luck.
Baltra: One word— mezcal. This hip, sophisticated drinking establishment has a good variety of mezcales to try, as well as cocktails that incorporate it. Pro tip: ask for mezcal that is local and not exported (we think the best mezcales stay in Mexico).
Jules Basement: Serious edgy vibes radiate from this behind-the-freezer-door speakeasy. We won't give too much away beyond that.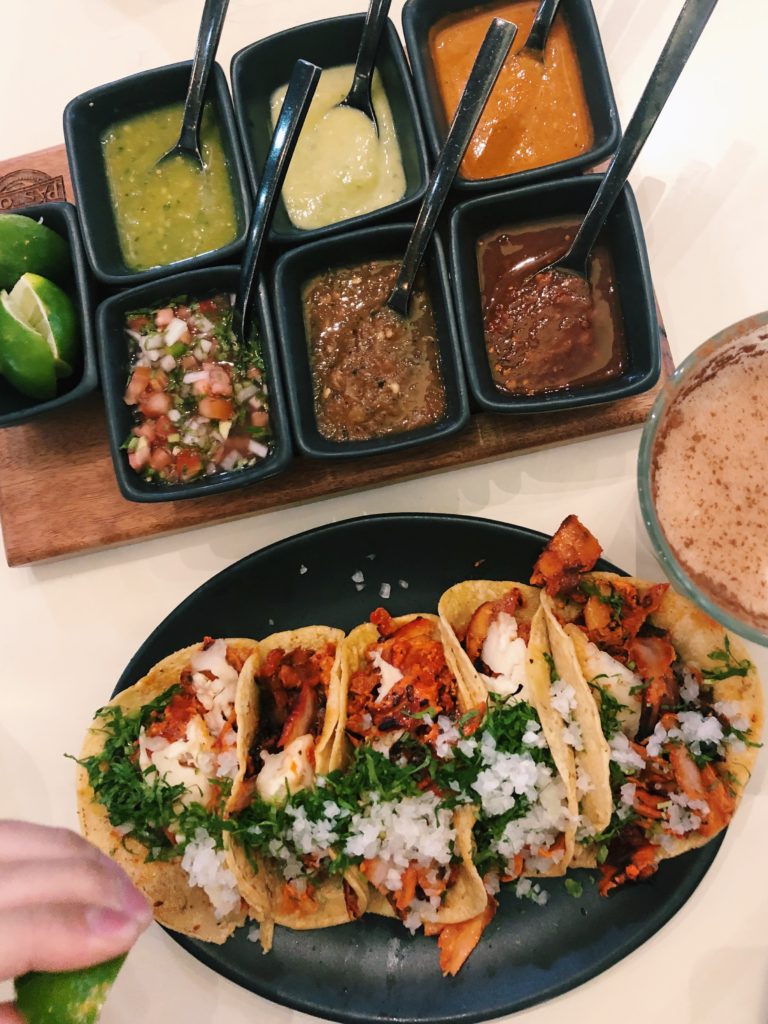 Our favorite tacos
La Casa del Pastor: Our very first meal in Mexico City took place here, and it is still our favorite place for tacos. This family-filled sit-down taquería offers the absolute BEST al pastor tacos (meat on a spit, dressed with pineapple), but we also love their suadero. As a bonus, this restaurant has a very "clean" taste, so if you're new to street food or wary of stomach bugs, it's a safe bet.
El Greco: When we lived in Mexico City for a month, we came here at least twice a week (the owners recognized us and knew our orders). We love this restaurant because it offers a window into the influence of Lebanese immigrants who introduced spit-style roasting. Get the tacos "doneraky" on pan arabe, which is reminiscent of pita bread. And if you're in the mood for soup, their chicken rice soup is my favorite in the entire city. Vegans— their mushroom tacos on flour tortillas are delicious!
Mercado de la Merced: La Merced neighborhood is very close to the historic center of Mexico City, and also one of the busiest areas of everyday commerce. Within the market you'll find lots of taco stalls (and also pozole, menudo, and atole), but we recommend the ones that put fries into their tacos! You have to experience it at least once. And if you're a bit nervous about navigating the labyrinthine market on your own, check out Eat Mexico food tours.
Taquería Tlaquepaque: This downtown taquería offers the wide range of street dishes you're looking for, from unusual pig parts to juicy al pastor. We like it for its eatery atmosphere and high-quality ingredients, while maintaining the street food vibe that you're looking for.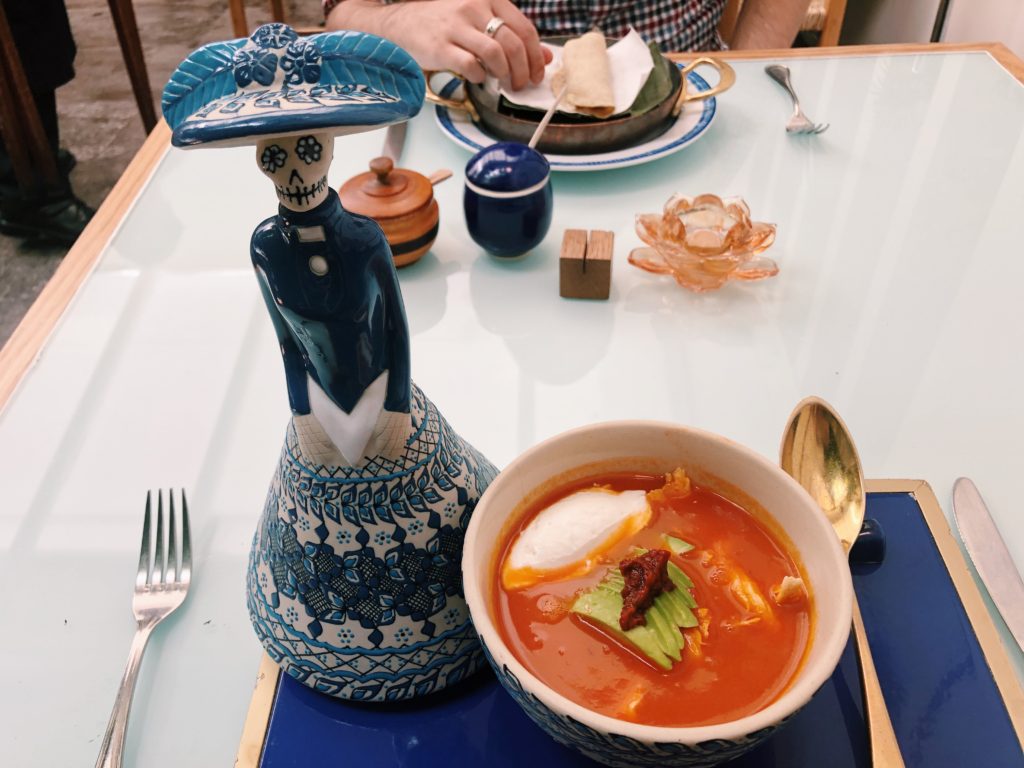 Traditional Mexican
Azul Condesa: Whether you love dining under a hundred votive candles, or against an impressive plant wall, Azul Condesa possesses one of the most lovely vibes a restaurant can offer. But what you come here for is the food— iconic dishes are categorized by region and cooked to perfection. We've come here numerous times and haven't taken a bite we didn't love. Note: we far preferred the Condesa location to the Centro location!
Dulce Patria: Boldness is the name of the game here, but not so bold that you forget where you are. This restaurant serves up beautiful platters of traditional flavors that have been treated with a modern flare unique to the chef. It's on the fancy end, but worth every peso.
El Pasillo de Humo: If you're visiting Mexico City and not going to Oaxaca, you're definitely in for a treat here. This "hall of smoke" makes delicious traditional dishes that include mole, tlayudas, and more Oaxacan delights. Expect a classic interpretation with an open kitchen and delightful service.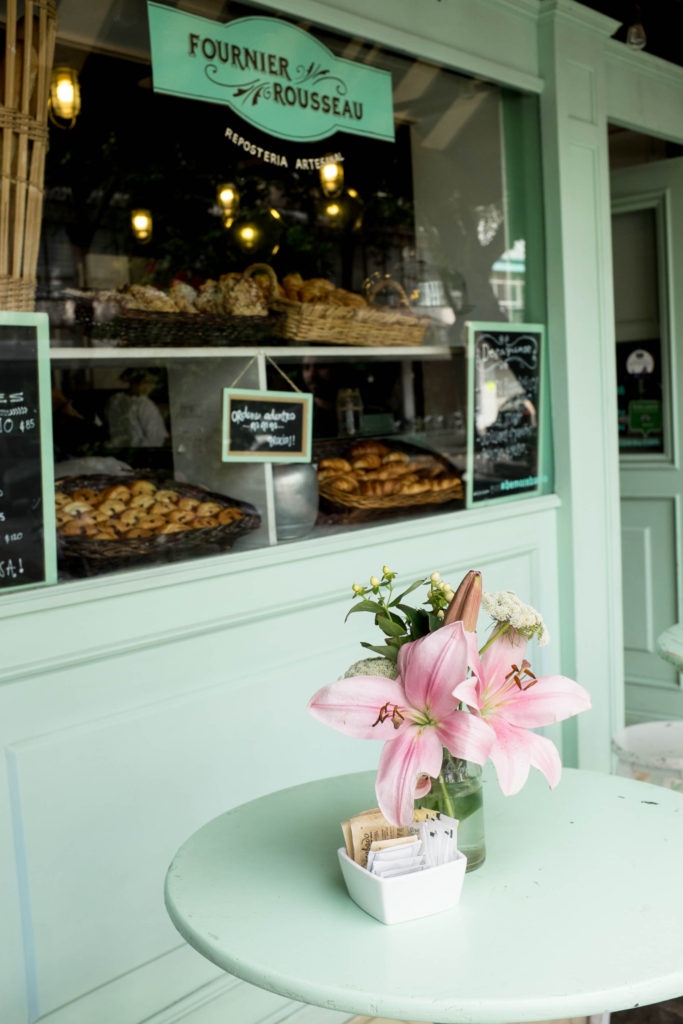 For your sweet tooth
Churrería El Moro (Centro location): El Moro is a household name for churros in CDMX, and with good reason. They've been around for a while and offer the greatest combination of churro and dip selections, from classic hot chocolate to oozing dulce de leche. While there are multiple locations of El Moro in the city, we think the one in the Centro is the best.
Tout Chocolat: For chocolate lovers seeking a local twist, this is your spot! The desserts here are decadent but sophisticated— try their matcha chocolate dessert or pick out a few bon-bons to take home. We also loved how cozy their space is, so you might plan to stop by for an afternoon tea with a book.
Fournier Rousseau: We "discovered" this French-style bakery while wandering around Roma Norte in 2016, and are SO glad that it is not only still around, but infallibly delicious. Personally, any variety of croissant is what I'd recommend, but everything we've tasted here has been spectacular.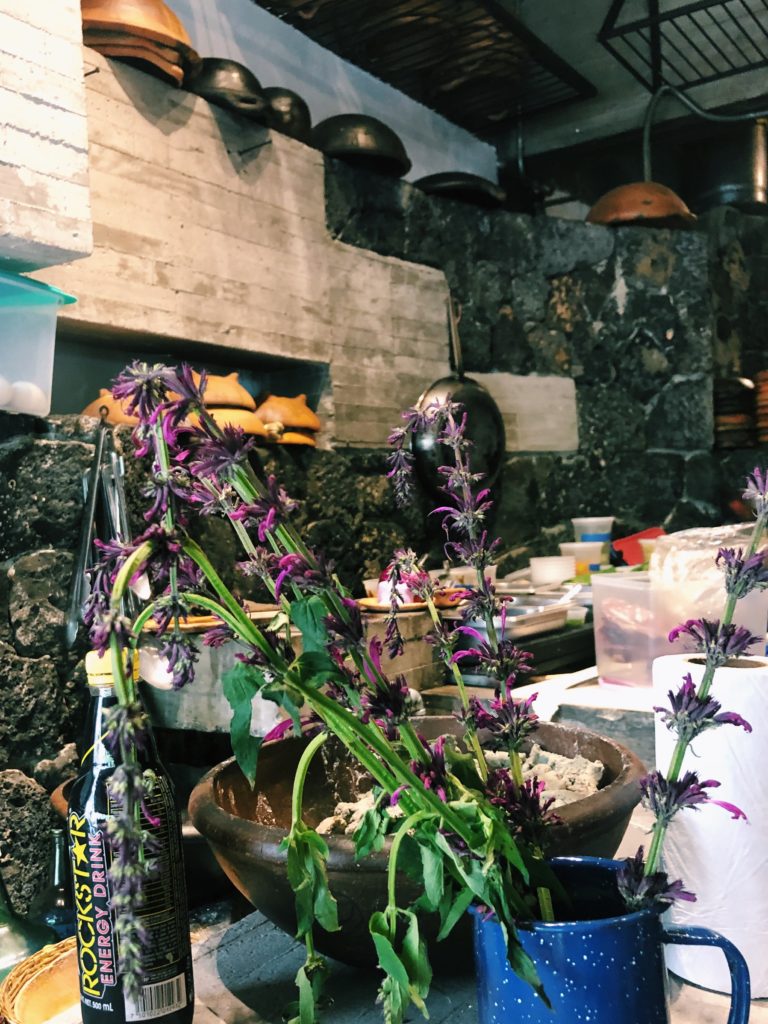 How to plan: where is everything?
It's no secret that Mexico City is one of the largest urban centers in the world, by population and area. So we recommend planning your meals and snacks around where you want to be each day.
For example: check out the Anthropology Museum close to the Polanco neighborhood, and grab lunch at La Casa del Pastor or Quintonil. Or head to the Centro Histórico for murals, museums, and the massive Zócalo, then tuck in to churros for an afternoon snack.
If you're planning your entire trip around eating (and we would totally support you in doing that), book your accommodation in Roma Norte, Roma Sur, or Condesa. These beautiful neighborhoods have a high concentration of the latest culinary creations, so you can wake up to delightful breakfast options everyday.
Here's a map of it all
Pin this for future reference