(Updated in 2020)
This is a guide to Oaxaca City, Mexico. It's also a bit of a memoir. We spent a week there absorbing its magic, wandering its alleys, and tasting its impeccable food. I want to remember all of it.
And I want you to know about it– where to eat, stay, and play while there.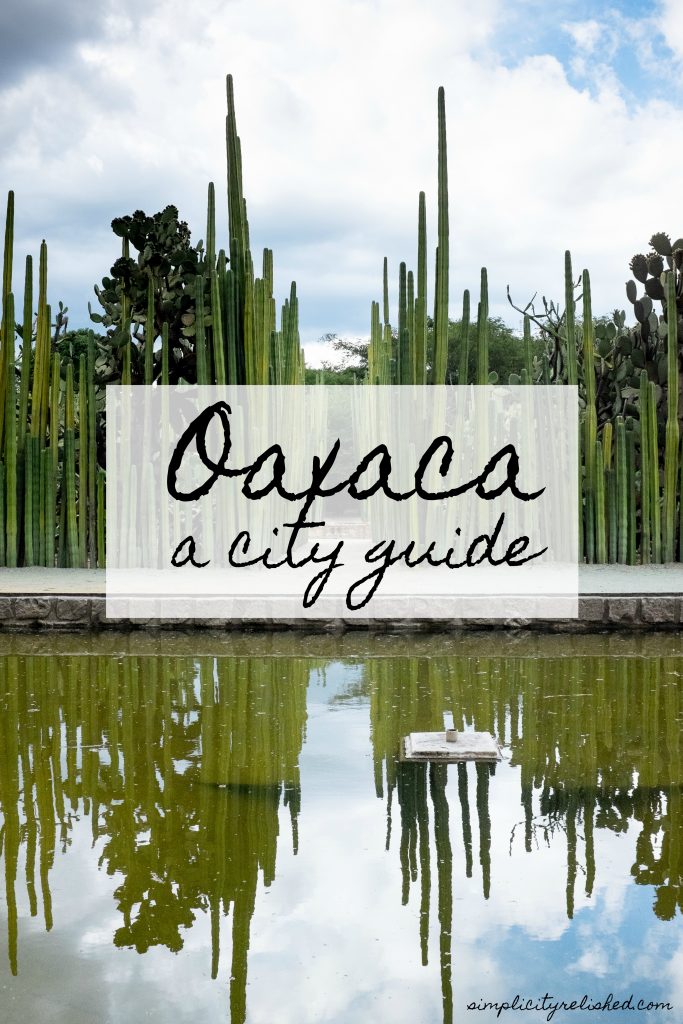 A little backstory
I arrived in Oaxaca with an absurd amount of hope. If the rumors I'd heard were true, we had landed in a wonderland of bold craft traditions and nuanced Mexican cuisine.
I was expecting to see soon-to-be-lost varietals of maiz being pounded into tortillas, their earthy scent wafting out of doorways. I thought I would find alebrijes— hand-painted wooden figures– carved and painted on every street corner.
And I hoped that whatever was causing my excruciating sore throat would magically go away.
Our AirBnB (we recommend you stay in the historic center) hosts greeted us with warm, Mexican enthusiasm and we drove to their place in the dark. I garbled out some Spanish and smiled weakly, no heart to let them know that earlier that week I thought I was going to die of a throat infection (not literally).
After getting settled into our small, sufficient, and well-situated room, Aaron and I strolled down to La Biznaga— our first Oaxacan meal. Floor-to-ceiling menu options scrawled with white chalk covered the walls, while the Spanish colonial courtyard welcomed us in with bustling energy. It was 10:30PM.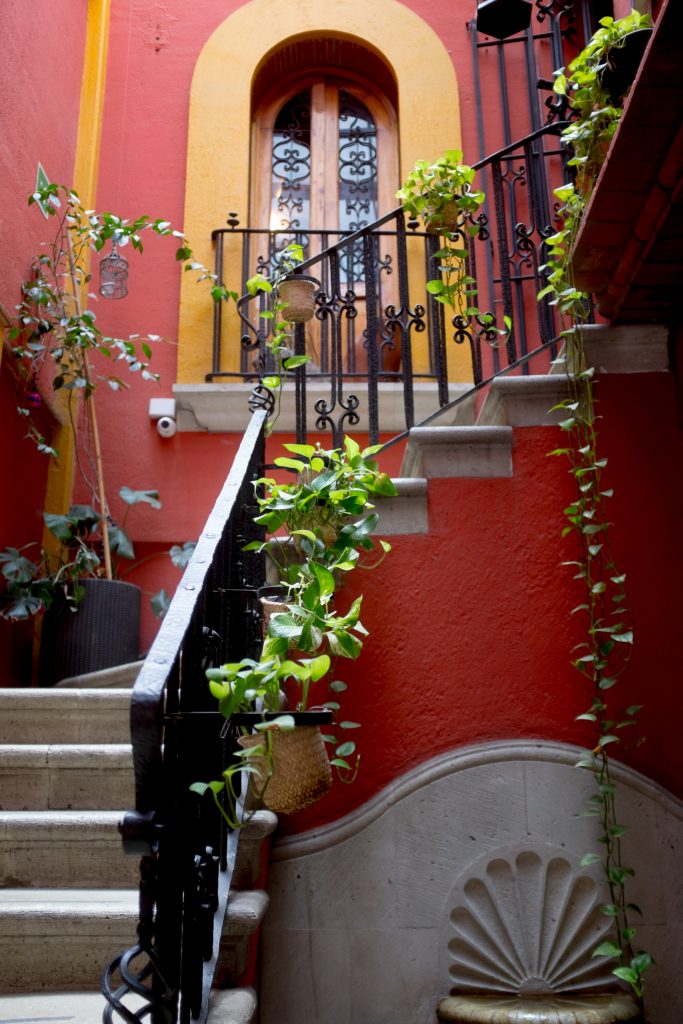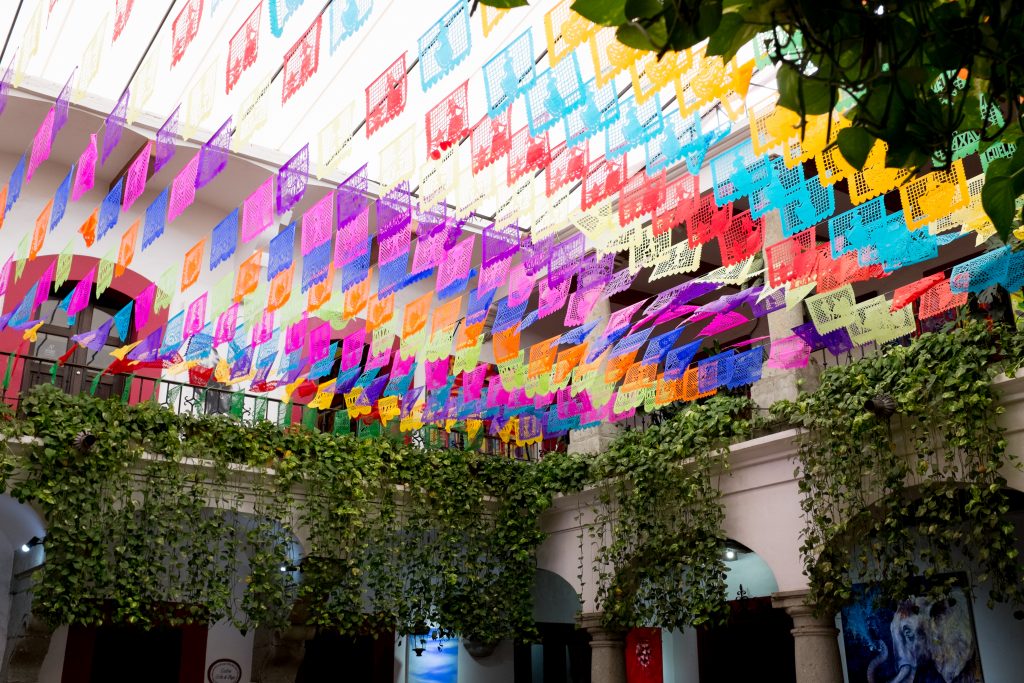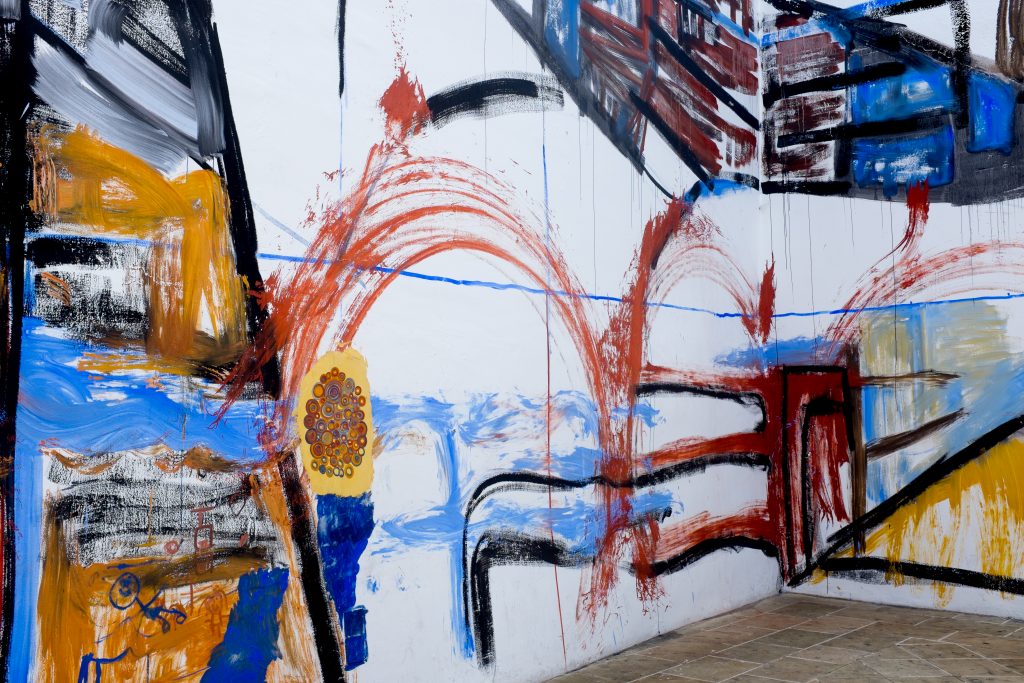 Why Oaxaca
Located in southern Mexico, Oaxaca City is the capital of Oaxaca state. Occupying a diverse terrain that consists of mountains and valleys and desert-like flora, Oaxaca contributes stunningly to Mexico's food and craft traditions.
Our visits to Mexico City piqued our interest in Oaxaca. Everything we loved– from the peppers and moles to woolen rugs and embroidery– people would tell us "son de Oaxaca." We had to see it for ourselves.
To my delight, I woke up the next morning after we arrived with only a slight itch in my throat. I like to think it was the healing powers of being in Mexico again, but my antibiotics probably kicked in. And stepping outside was the best moment. I looked up and down the colorful streets and a wave of relief washed over me. It always feels good to be in Latin America together.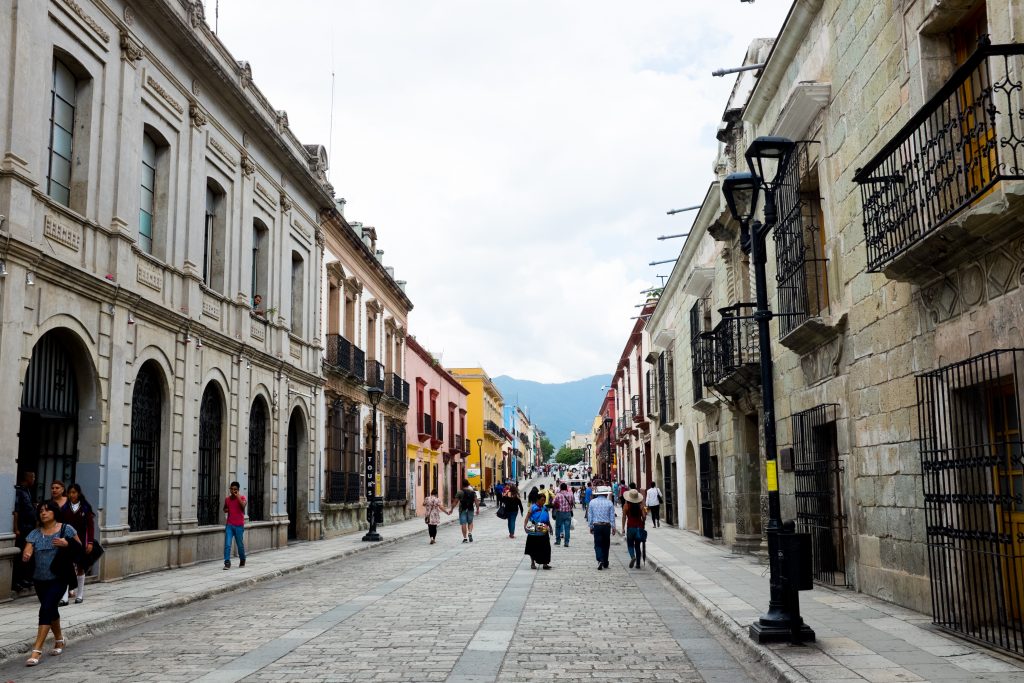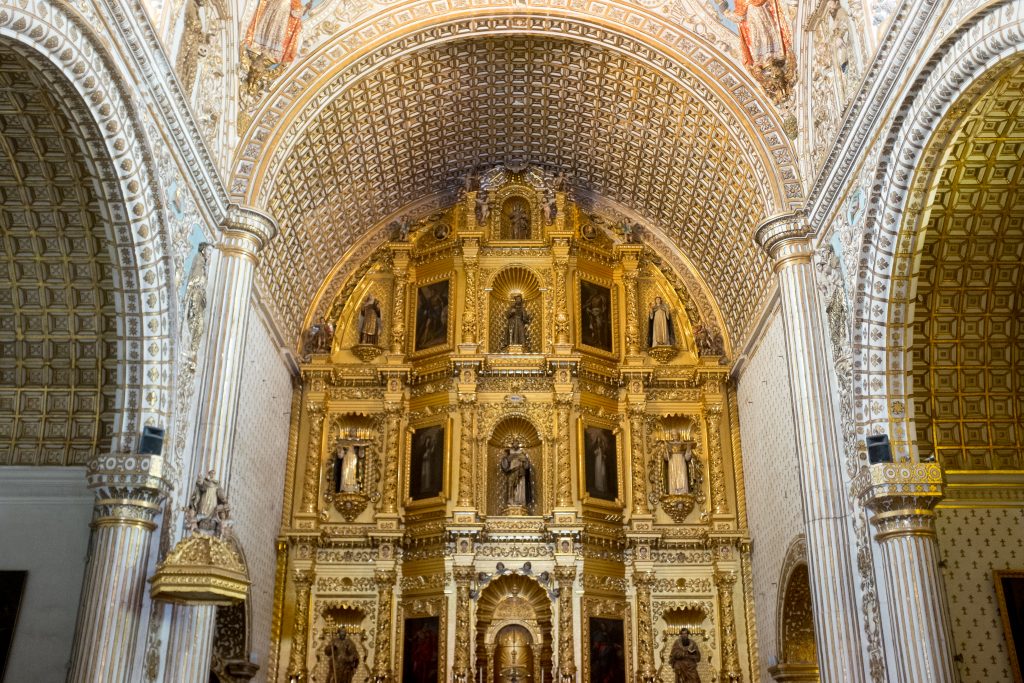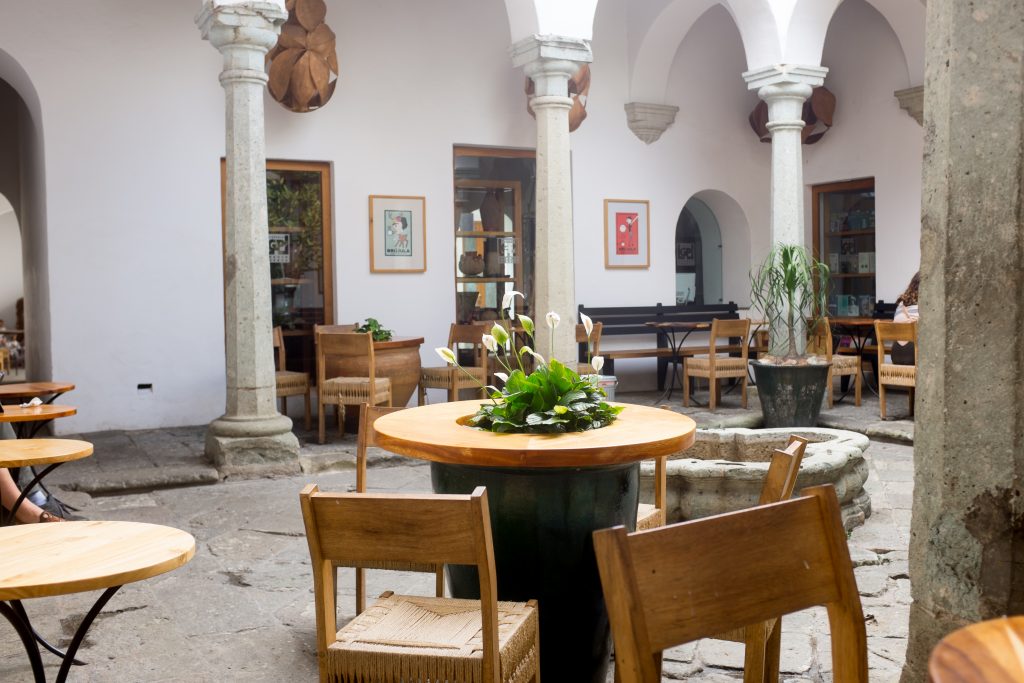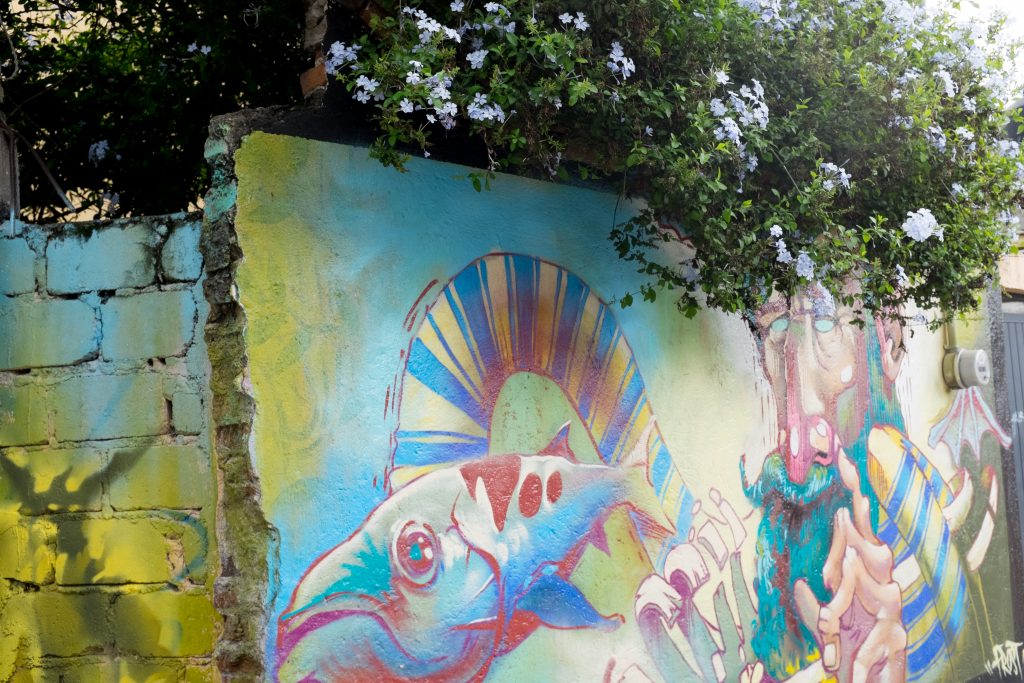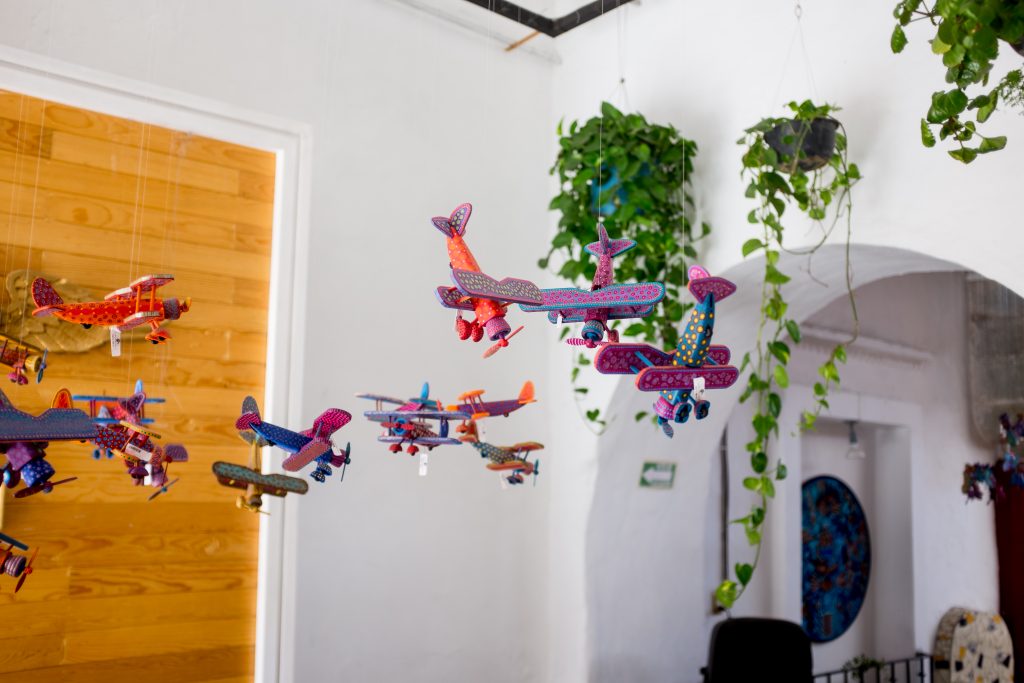 Plato Principal: Oaxacan cuisine
One of our favorite chefs in Mexico City, Enrique Olvera (whose restaurant Pujol has won numerous awards), raves about Oaxaca as the source of all his inspiration. That alone was enough to whet our appetites for the food we were to consume. Olvera has a new restaurant, Criollo, not far from the center of town. It was nothing short of magic.
Criollo stands somewhere between casual and formal, indoor and outdoor, traditional and modern, humble and conspicuous. The stunning decor and immaculate kitchen (through which you enter the restaurant) bears a unique Mexican minimalism that forgoes the concrete chill of Scandinavian design. Instead, you're greeted with a yard: candles, cactuses, hammock.
The meal itself was beautifully balanced. Each table receives a combination of the same ingredients, but you're given a preparation that fits the number of guests in your party. My favorite dish was an early summer pea salad with crunchy cactus leaves and succulent purslane. If you have the means to afford the $60USD menu (at the time of writing), this meal is not to be missed.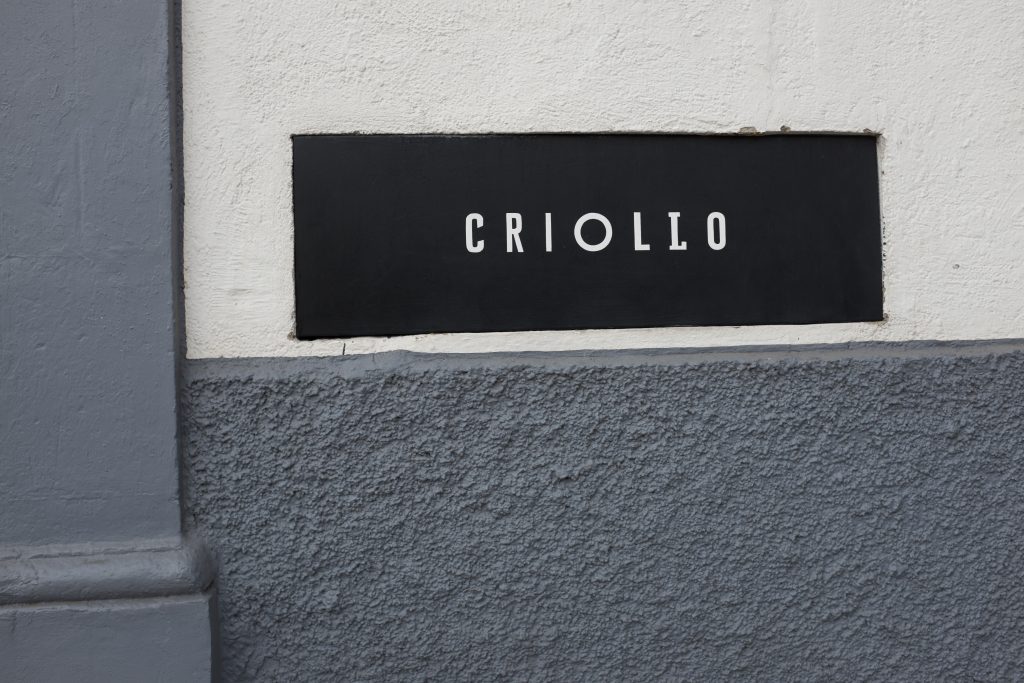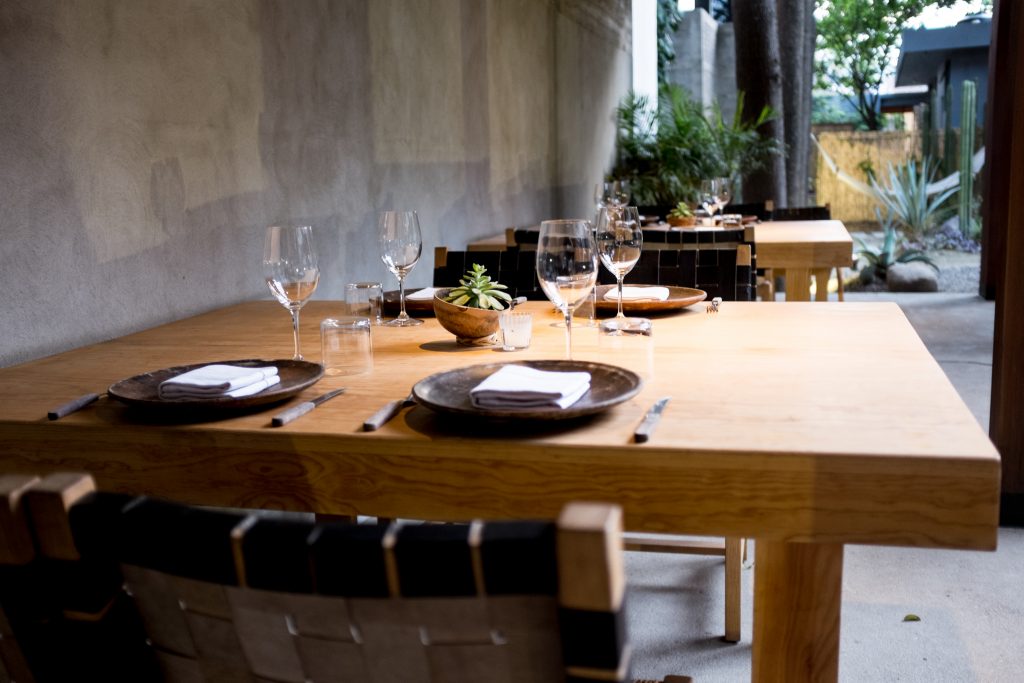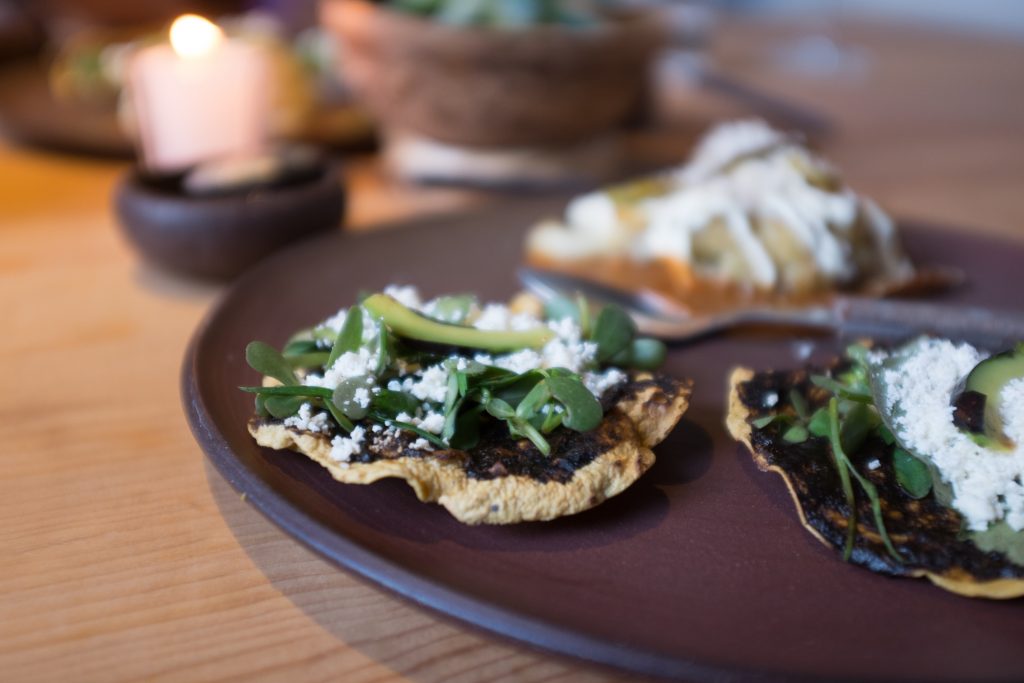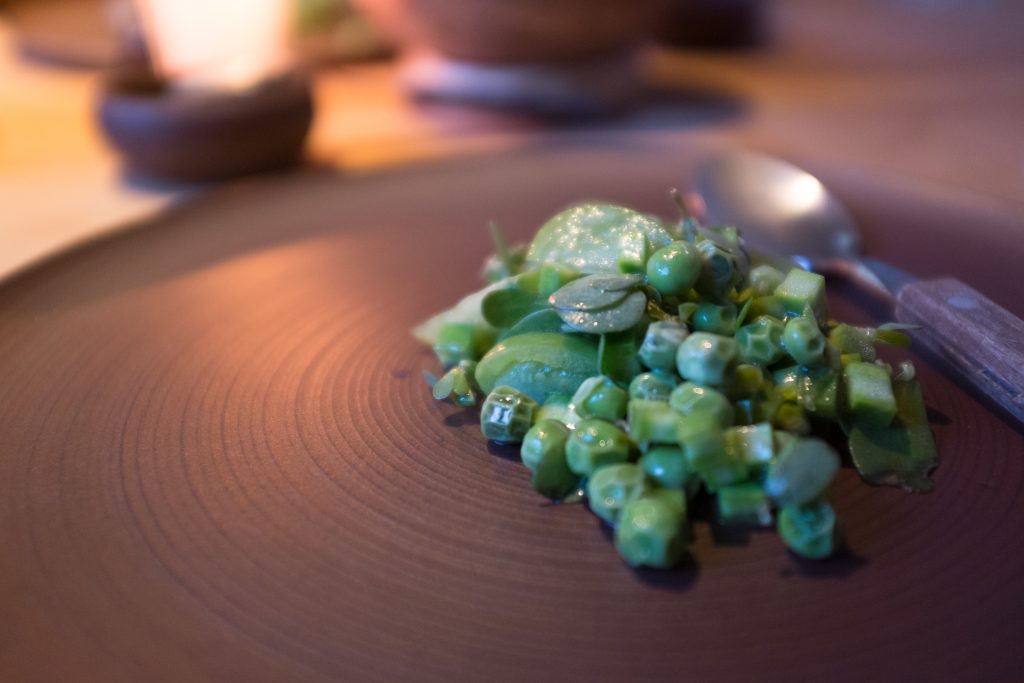 Where to eat
In addition to Criollo, a number of Oaxacan restaurants are worth mentioning (although a lot of the food you'll find is pretty fantastic):
In a similar vein, I'll recommend a few of our favorite places for sips:
Los Amantes: super fun mezcal tasting in the center of town (pictured below)
Mezcaloteca: a great spot to find your favorite mezcal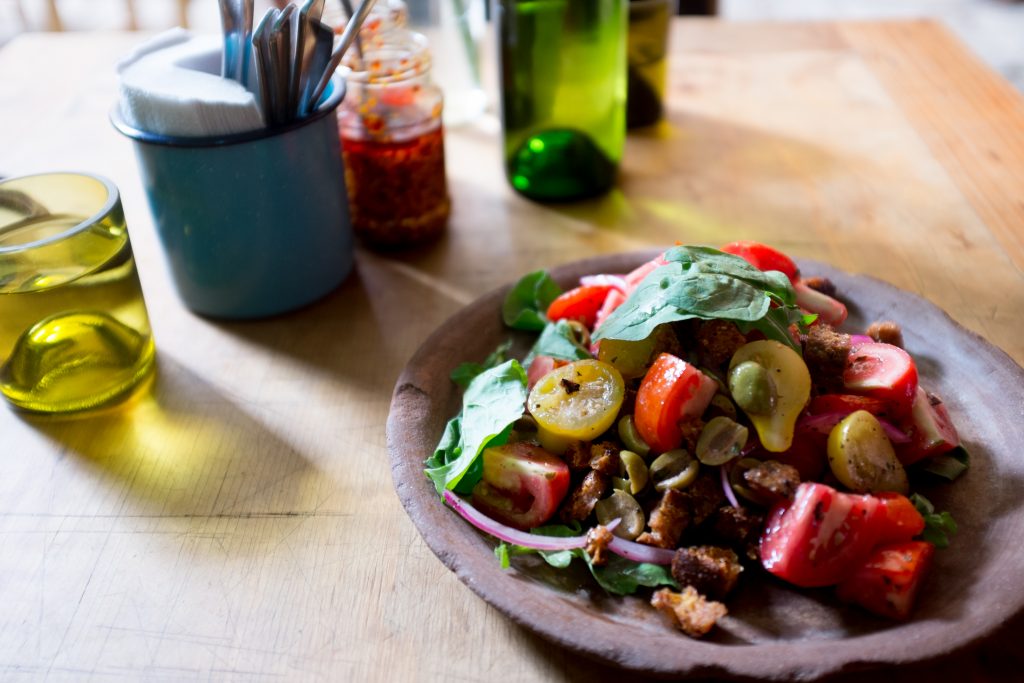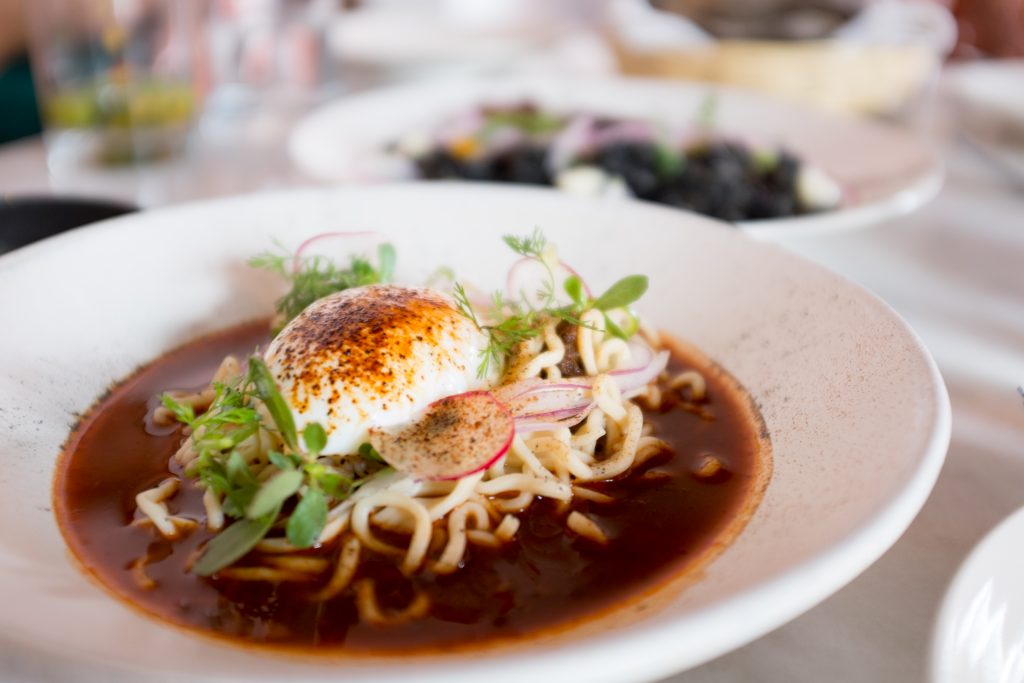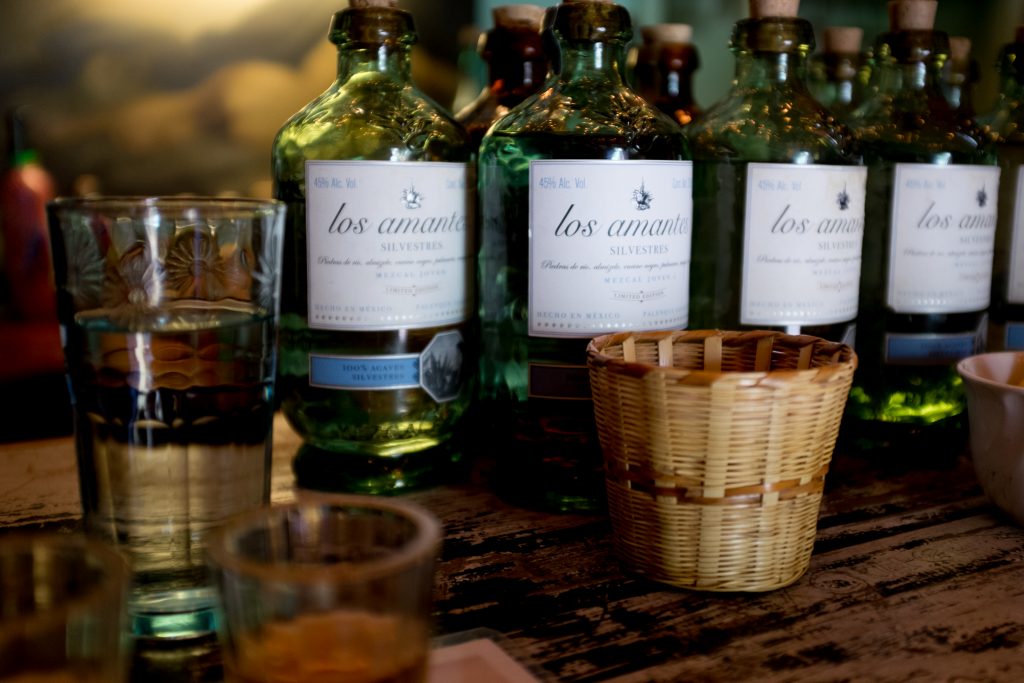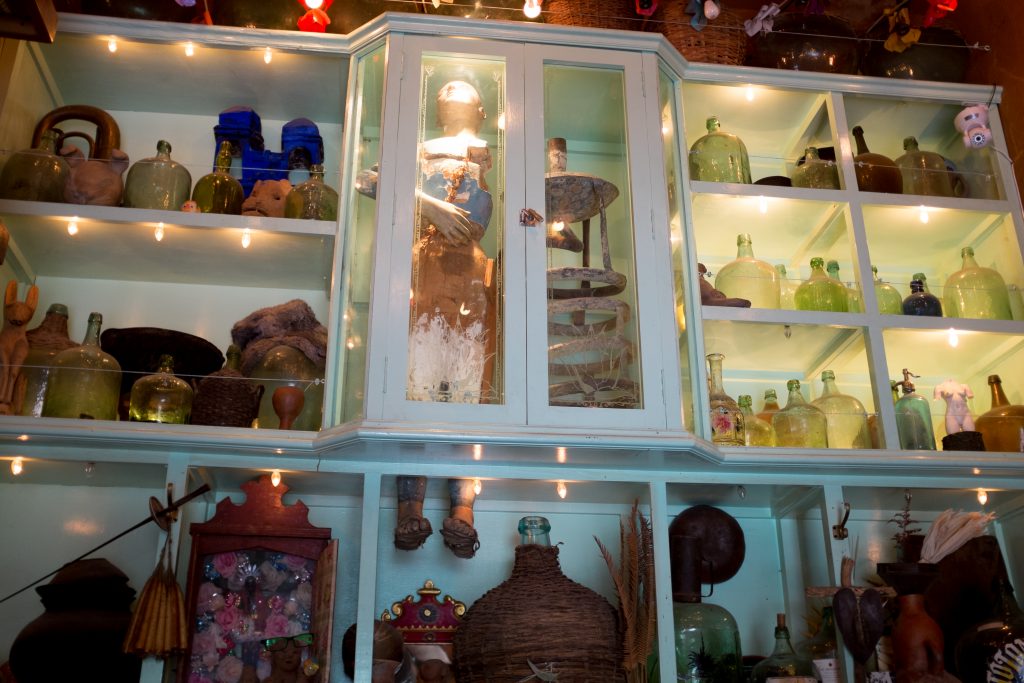 Culture high and low: Art and plants everywhere
Oaxaca has to be one of the most artistic towns in Mexico. There are museums of every kind, featuring textiles, jewelry, pottery, sculpture, and paintings. Furthermore, it costs very little to enter into museums, and galleries are constantly changing their exhibitions.
There are also plants everywhere– thriving in clay pots, climbing up walls, breaking out of wrought-iron window cages. Somehow I am always amazed at how gorgeous the plants are in countries other than the U.S., and Mexico is no exception. Decorating with plants is commonplace, and it brings a beautiful, cozy vibe.
Truthfully, Oaxaca is so perfect for wandering. There is a gallery, handmade shop, secret garden or street art on every corner in the historic center. We recommend not making too many plans, but rather allowing yourself to simply explore whimsically between the many delicious meals you'll enjoy.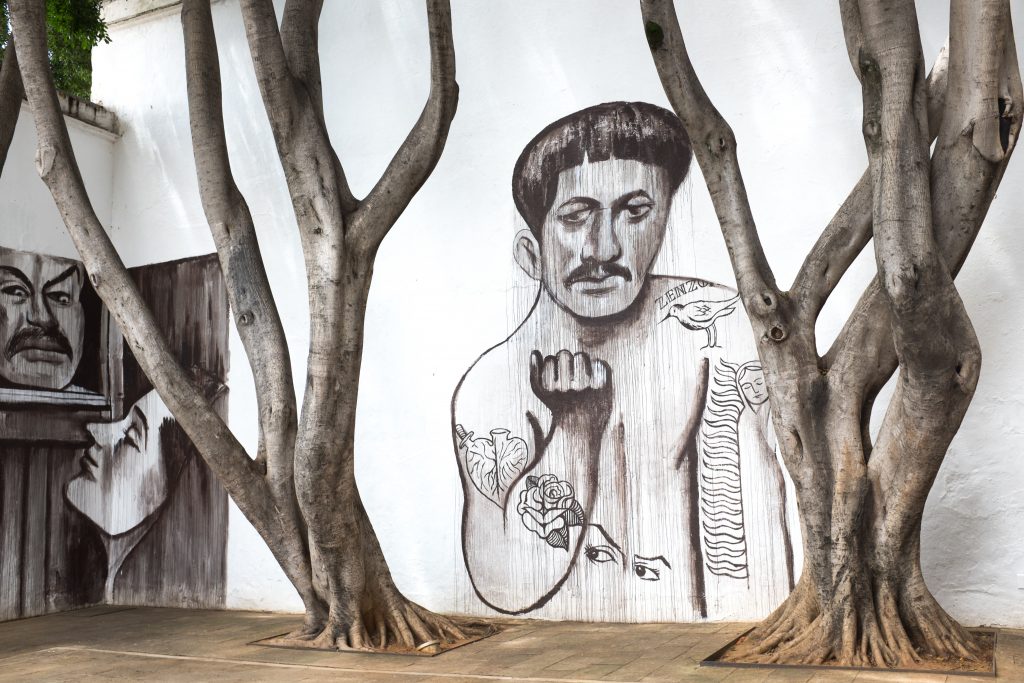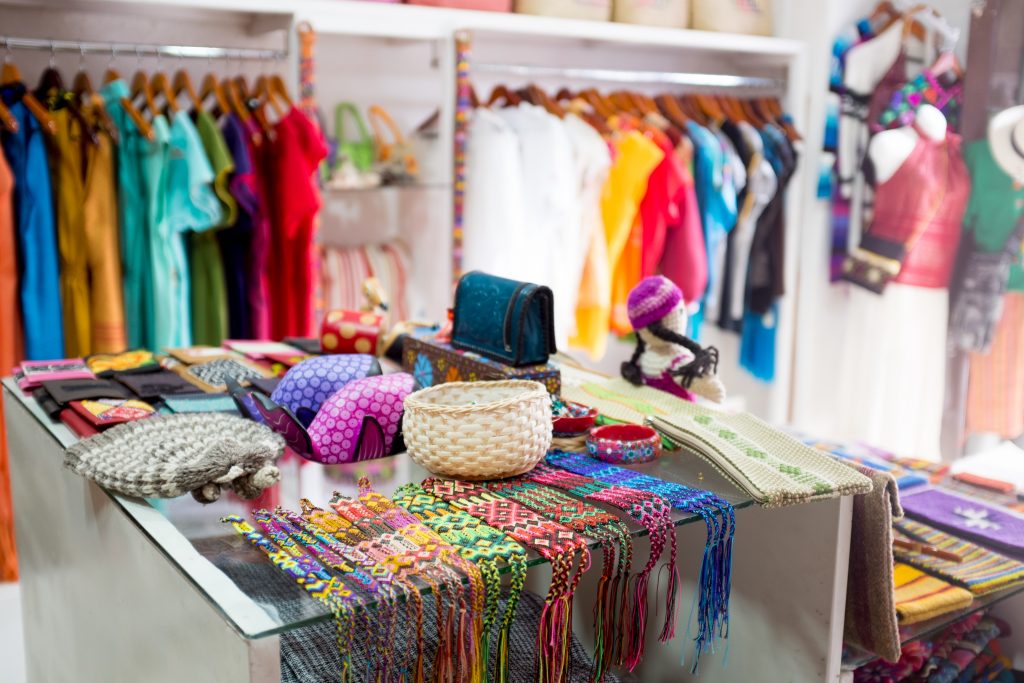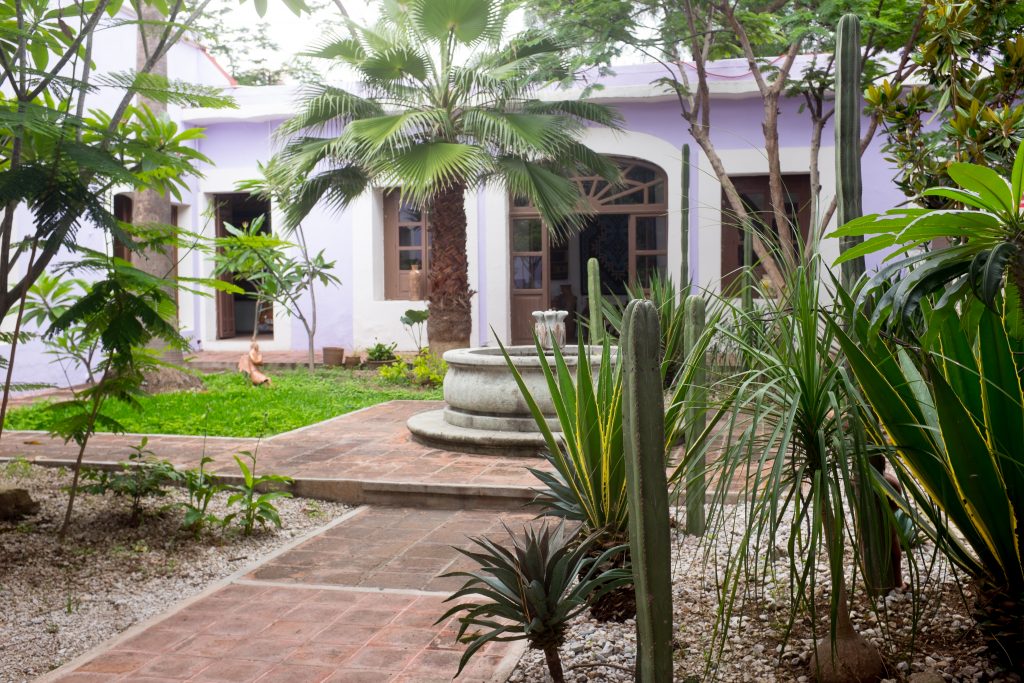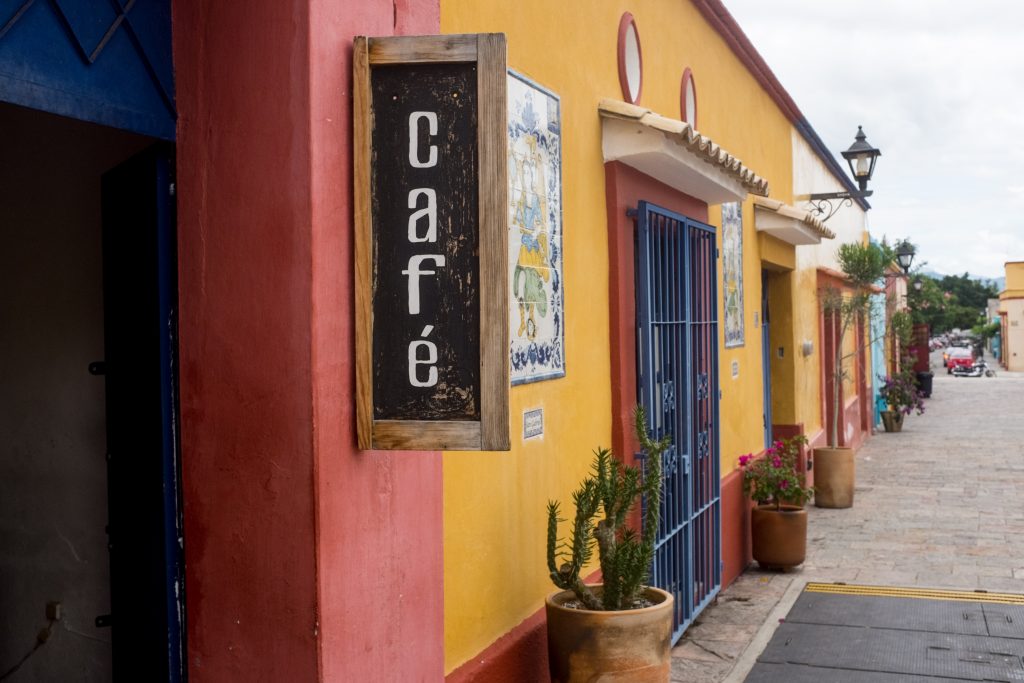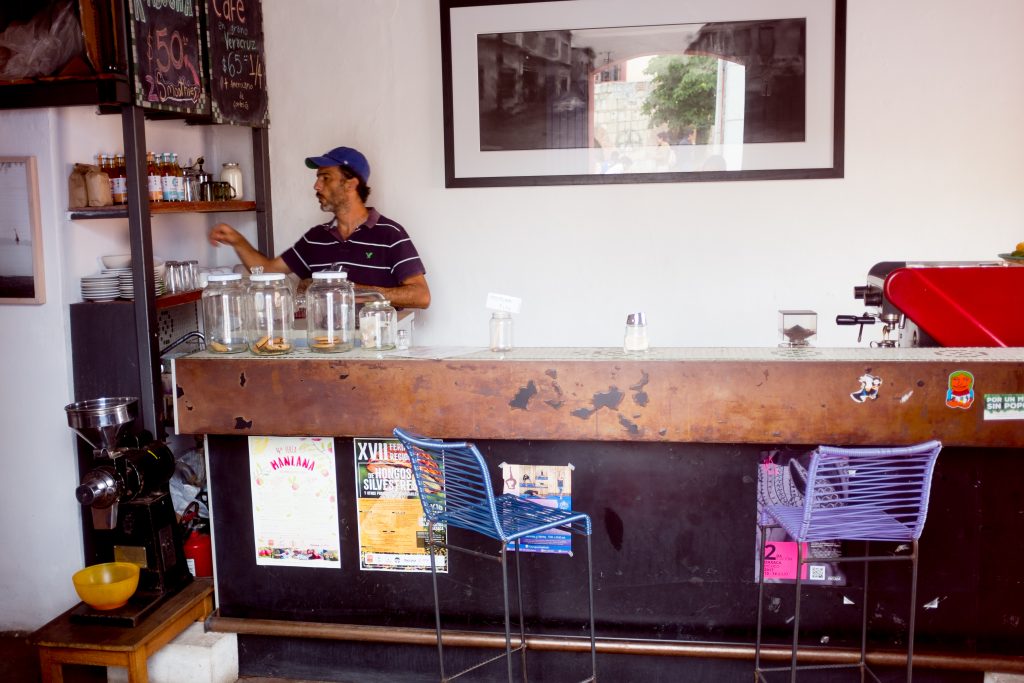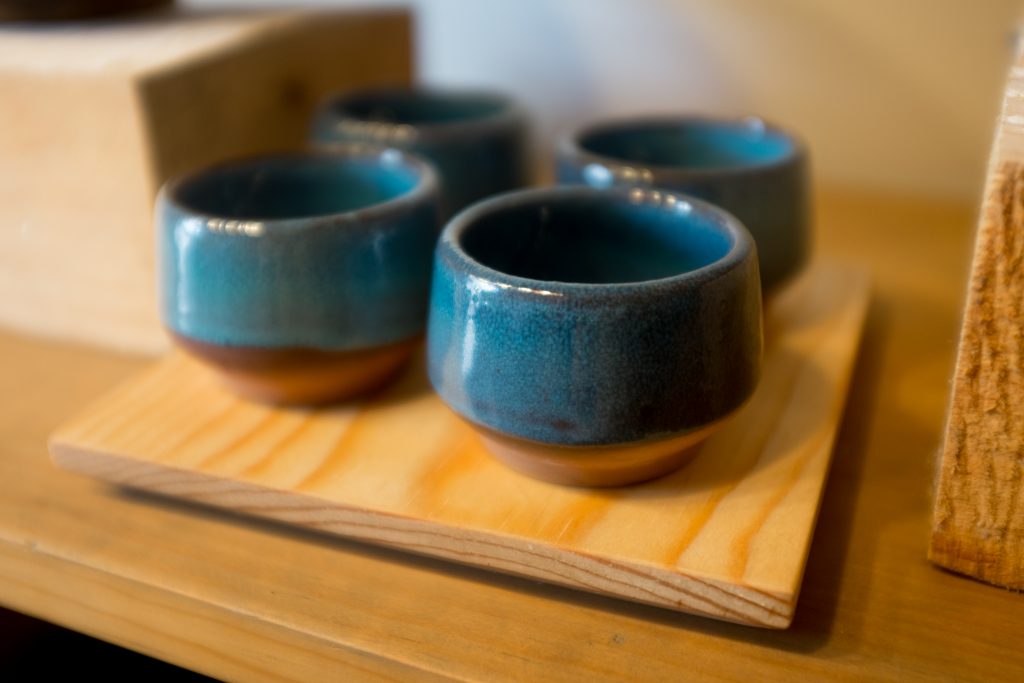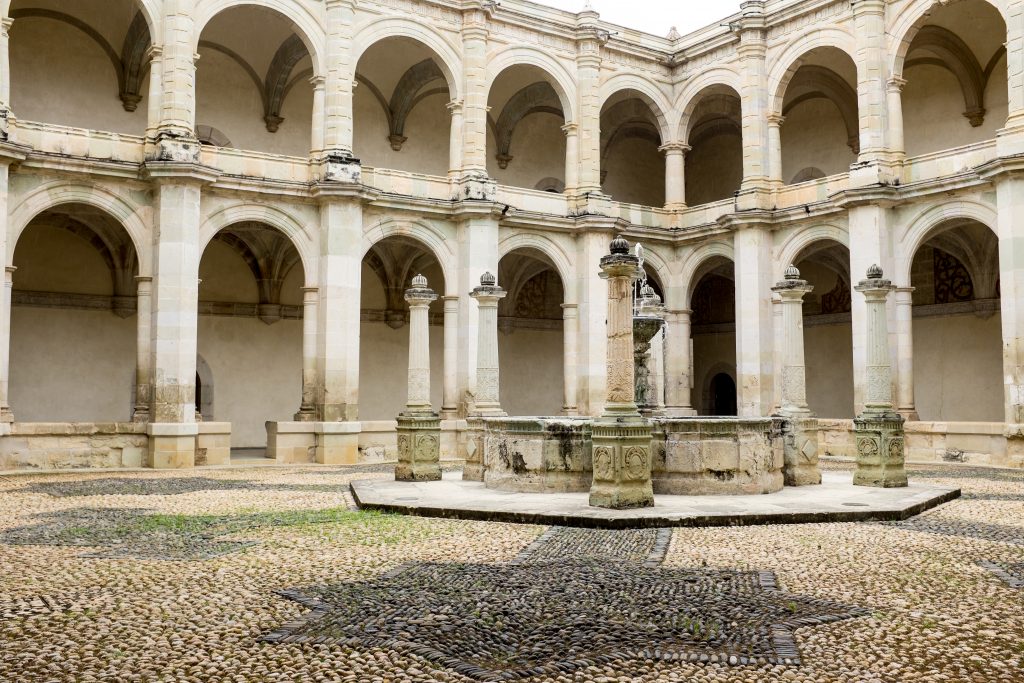 The Jardín Etnobotánico is especially worth mentioning. If you love the classic Oaxaca postcard featuring tall cactus posts, you'll have to coordinate your visit with tour times through this garden. Sadly no one is allowed to enter on their own, so you'll be with a group the whole time, but this cactus haven is totally worth it.
Beyond the galleries and gardens, you'll find that even the shops on and off the main drag offer stunning art to feast your eyes. Of course, production levels vary widely, but poking your head into these artisan boutiques can lead to discovering troves of treasures. There aren't shops I would say are the "absolute best," but I do recommend wandering into a handful before picking out which pieces you're going to take home.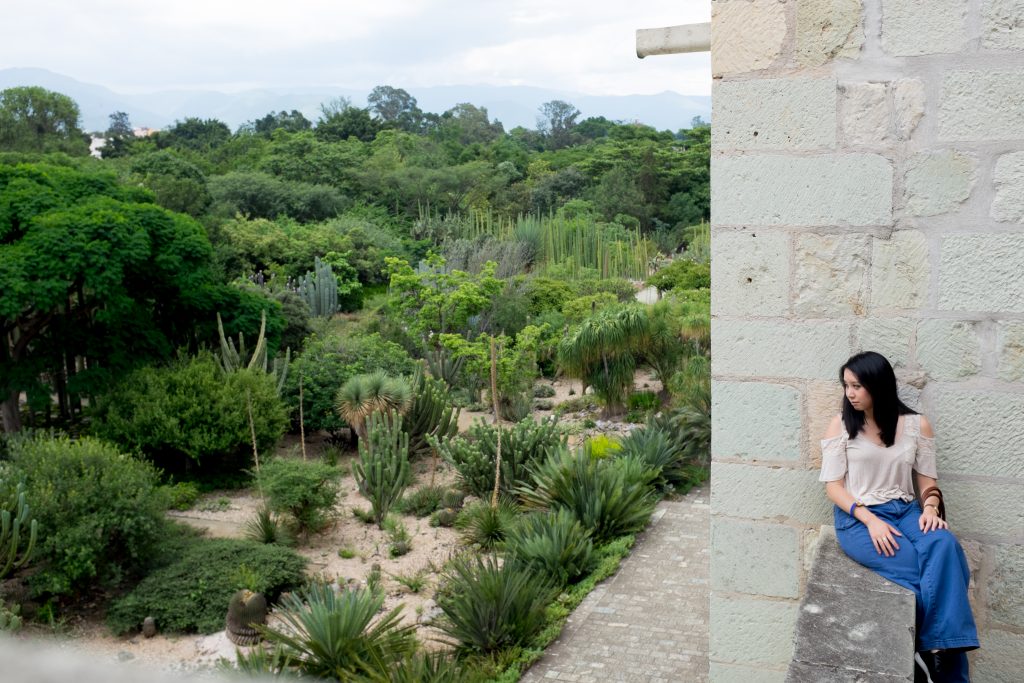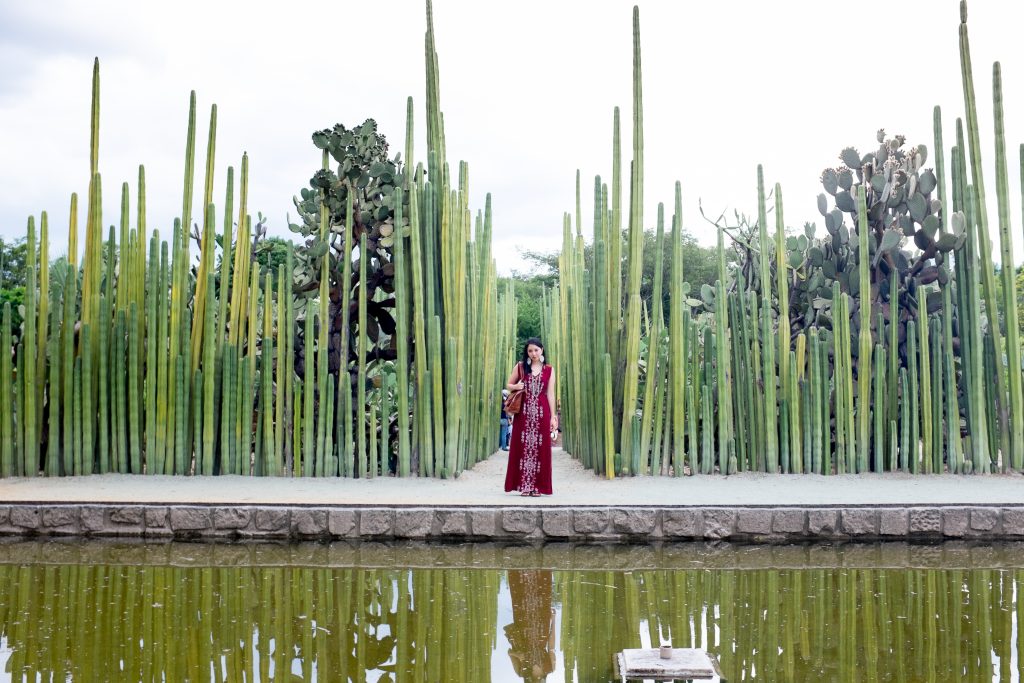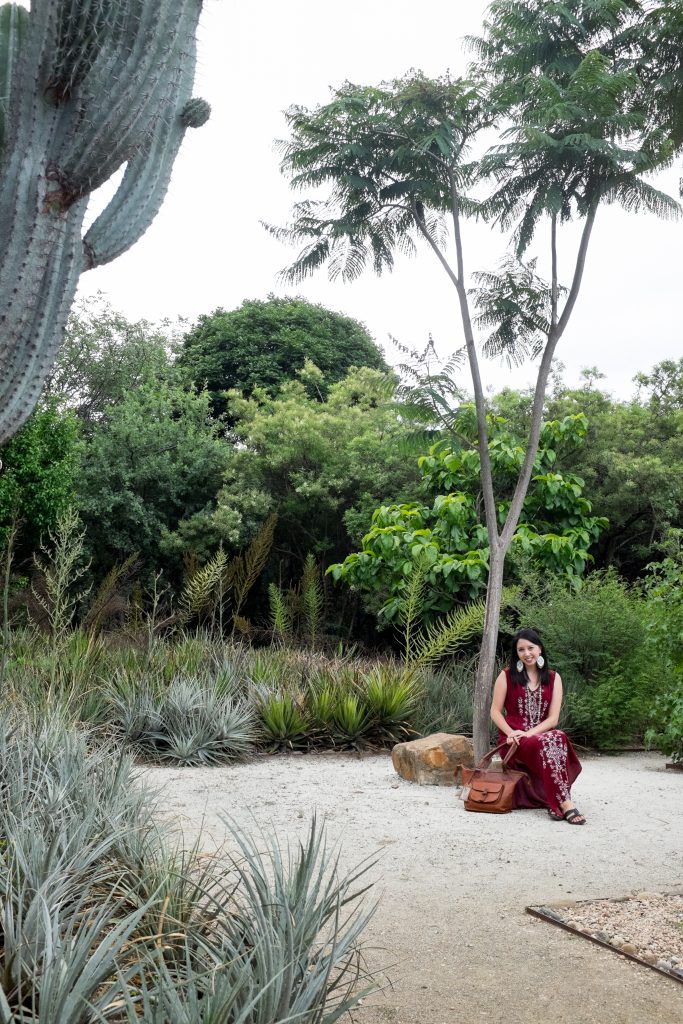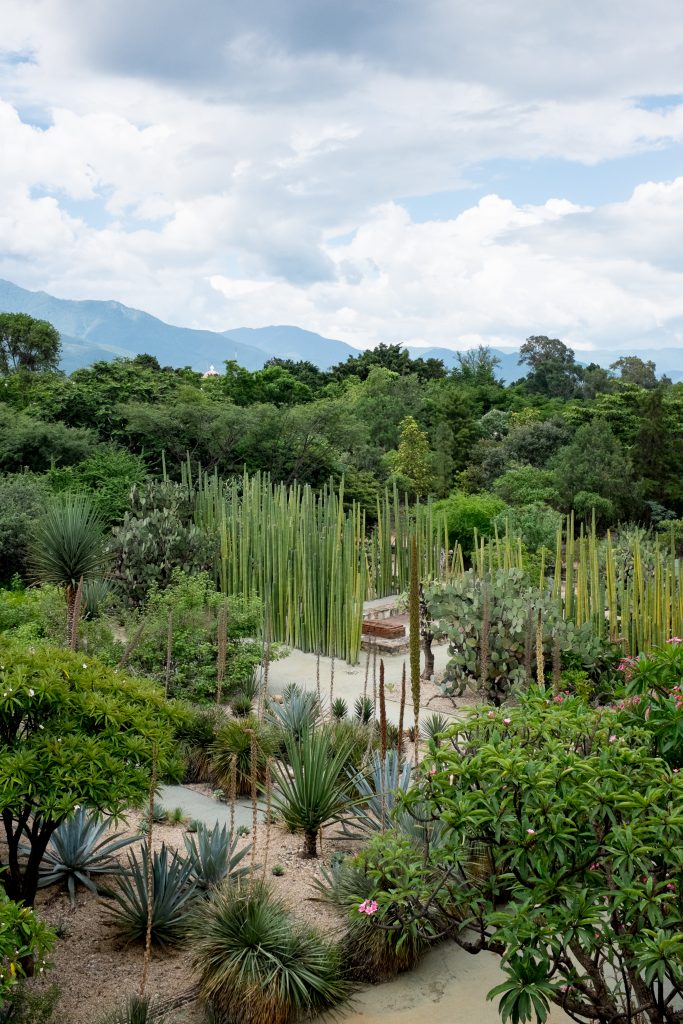 A note about parades
There are endless celebrations in Oaxaca. In fact, Oaxaca is famous throughout all of Mexico for its eccentric and stunning Day of the Dead celebrations.
Almost everyday, there are parades that process through the streets, complete with dancers, musicians, and yes– explosives. The explosives are pretty shocking at first when you're not used to them, but the locals either think they're fun or don't even hear them anymore.
My favorite part of the Oaxacan parades was watching women in their beautiful outfits twirl down the streets with huge smiles on their faces. If you see a parade while in Oaxaca, follow them all the way to the center of town.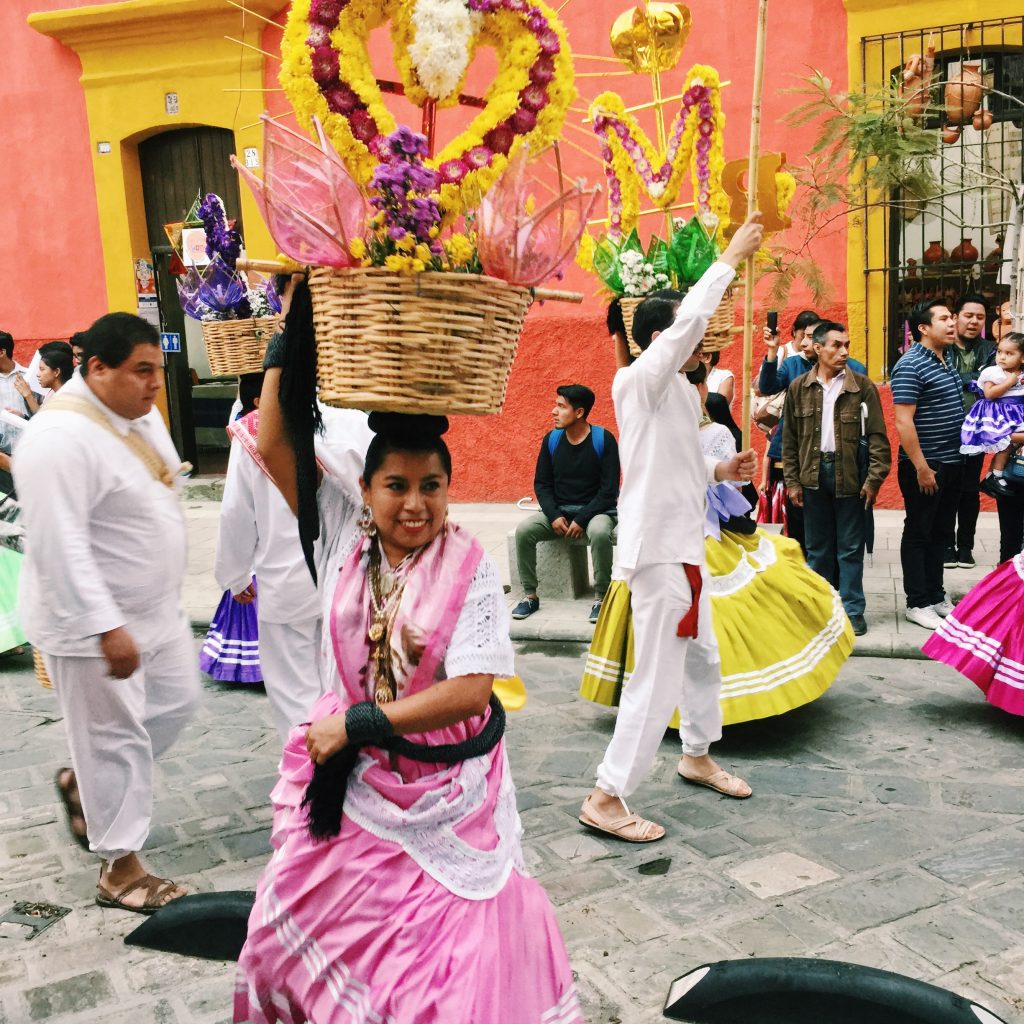 Beyond Oaxaca: stunning day trips
If you can, I highly recommend getting out of the city into the countryside. The mountains around Oaxaca are studded with agaves.
In an effort to avoid crowds and see what we wanted, our friends decided to go in together on a private vehicle, which we hired with one of the many tour agencies on the main drag. Our driver was fantastic, and flexibly drove us to our favorite spots. (Note: between the four of us, we spoke pretty solid Spanish, which made it a lot more fun to hire someone to take us. If you do not speak Spanish, an English-speaking tour might be a better way to go.)
Our first stop was Hierve El Agua, about 90 minutes from Oaxaca City. The water that rises from the ground carries minerals down the side of a mountain, fills a natural infinity pool, and pours off the side of the cliff.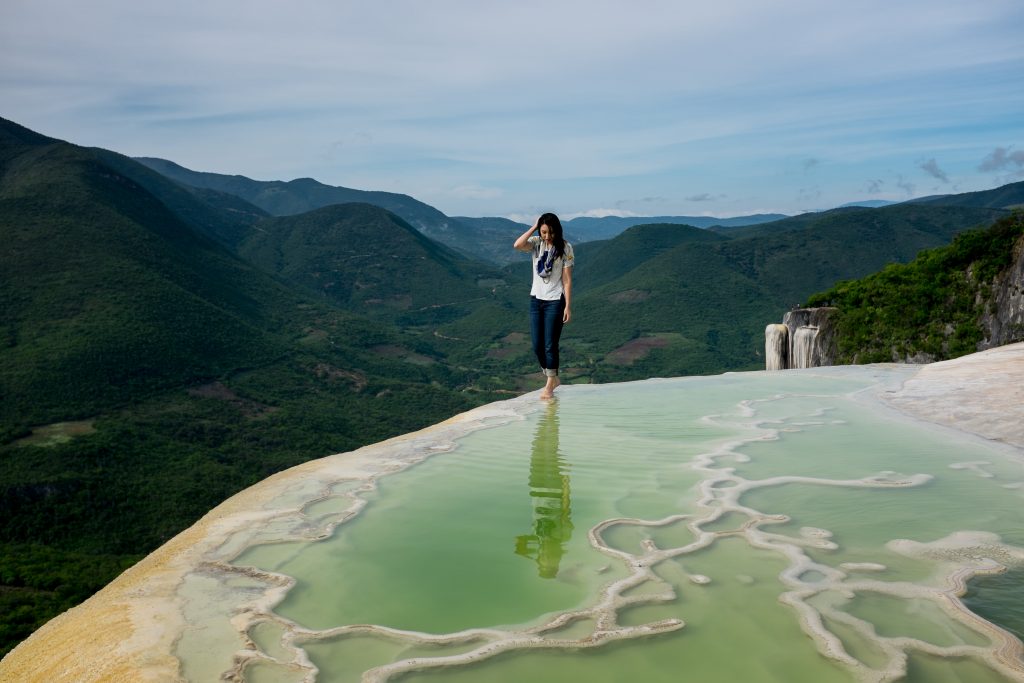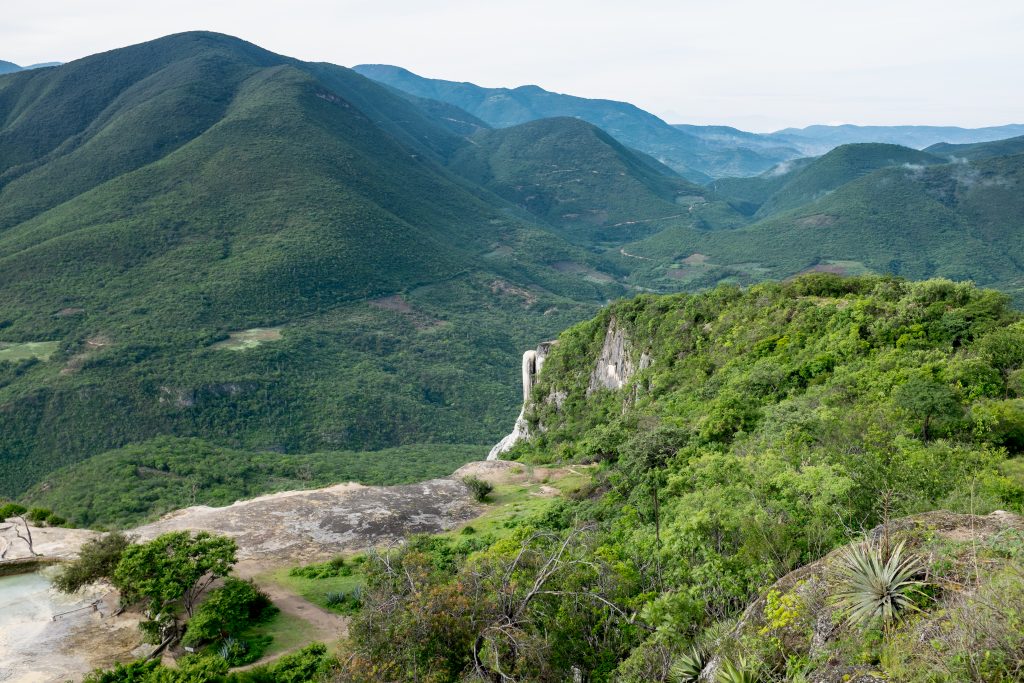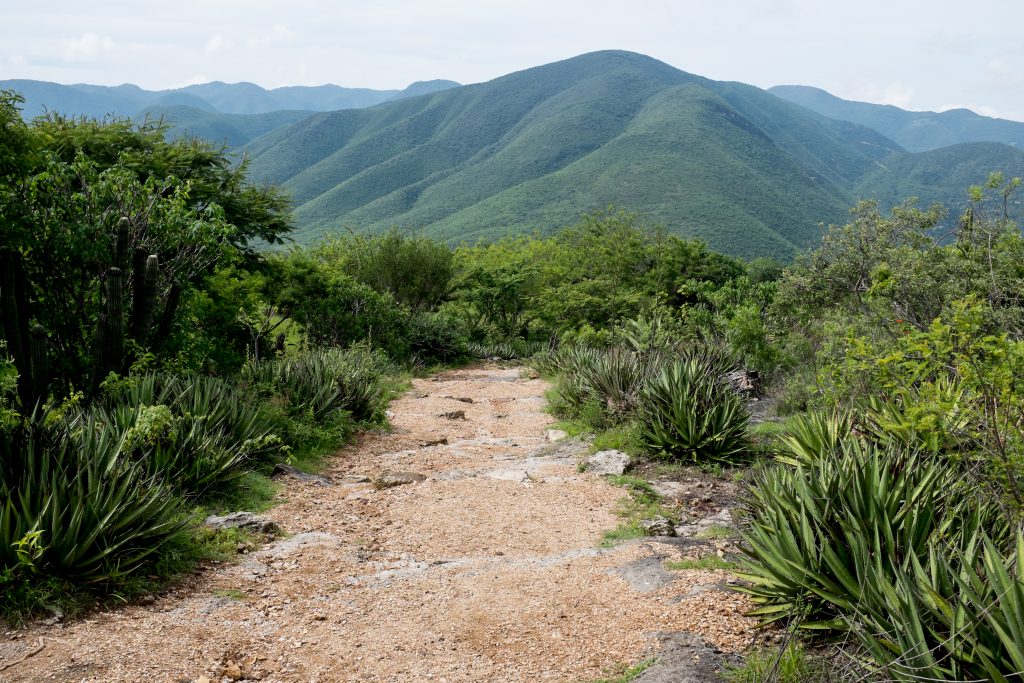 On the way back, we stopped at what might be my top highlight of our trip: Orquideario. A 40-year orchid cultivation project is hidden in the forest by a creek. The sweet man who runs the place knows everything there is to know about wild orchids, and you get to wander through this natural orchid paradise for as long as you want. I was giddy with amazement. And I promised him I would share about his place and tell everyone that they have to go. This is a must-see if you love plants or ever wanted to enter into a fairytale. Just do it!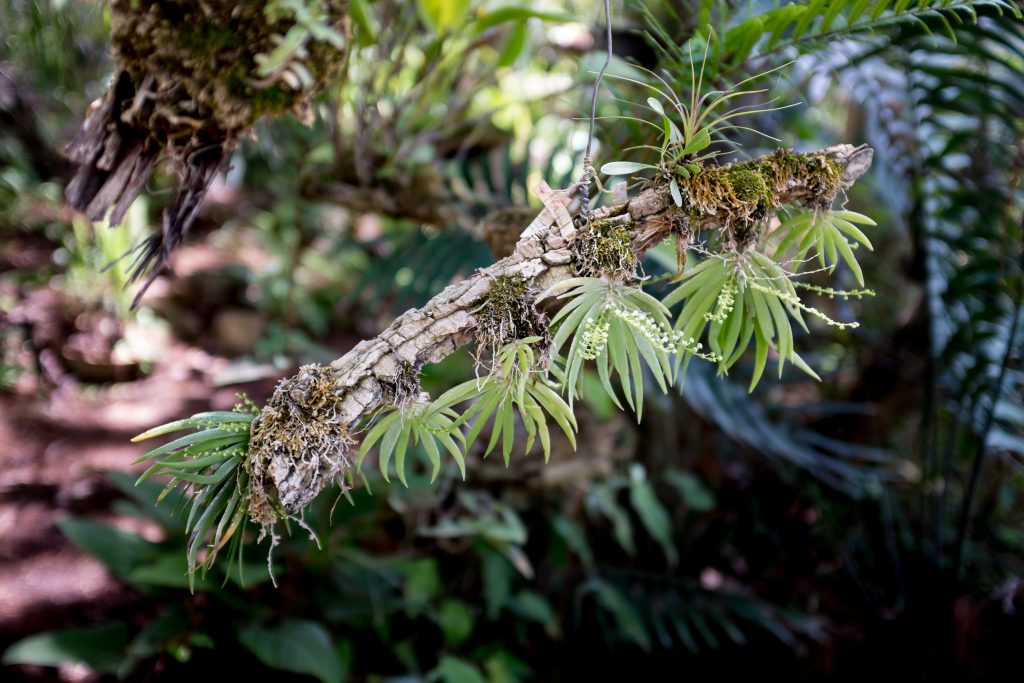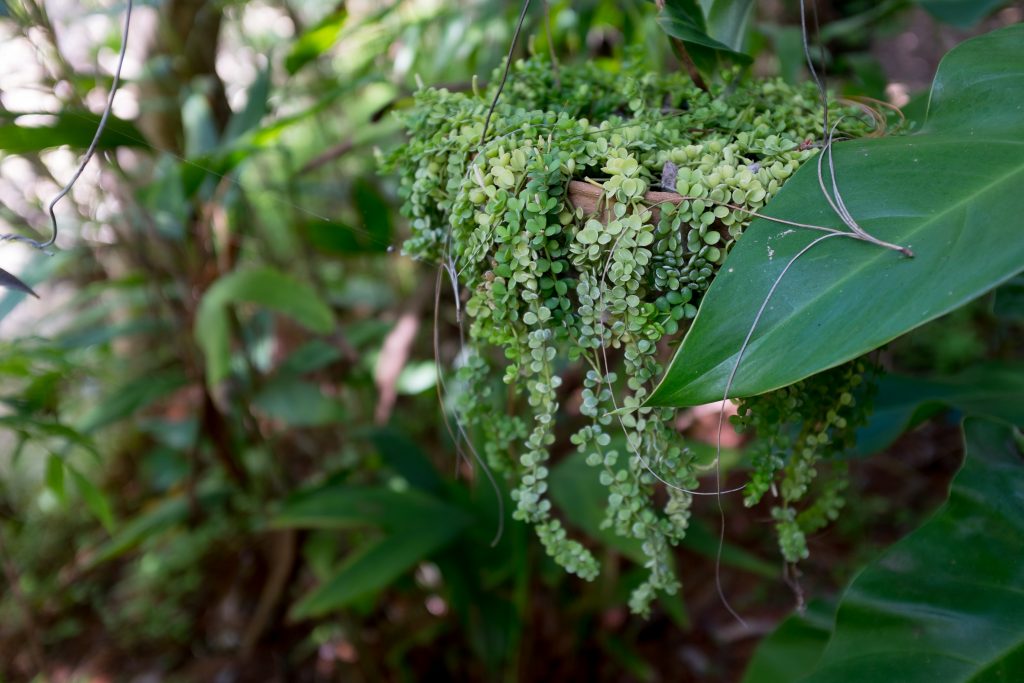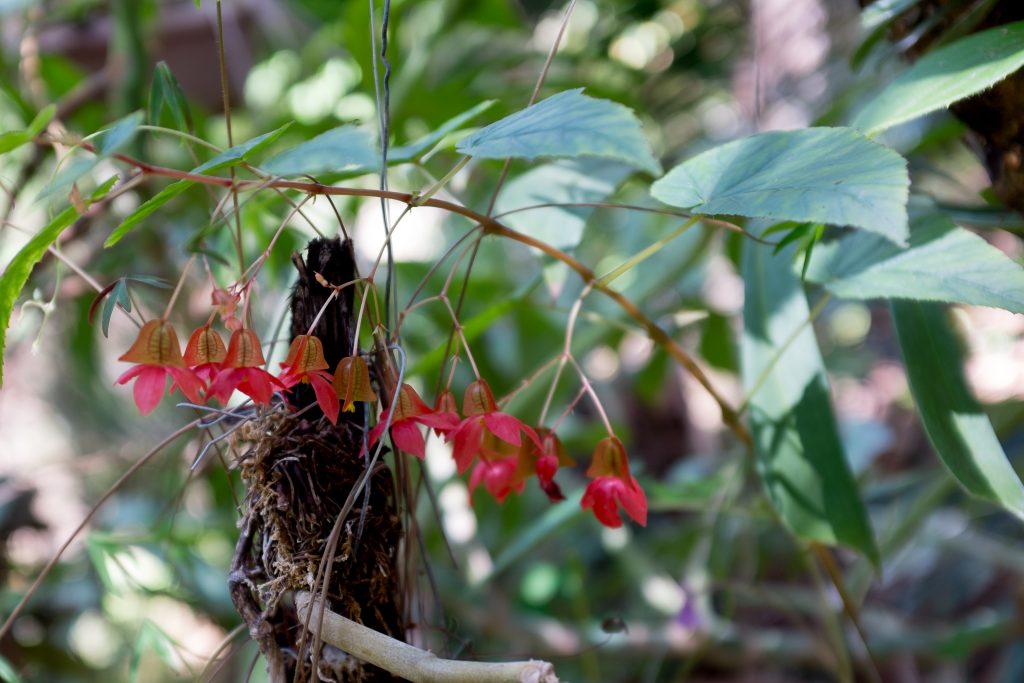 Best Oaxaca Resources
I wish there were tons and tons of books on Oaxaca– or on Mexico in general. But it seems as though only recently have more Western tourists started seeing Mexican cities as phenomenal on their own, with neither beaches nor ruins nearby.
If you're looking for a some basic guide (which I highly recommend bringing), here are a few to consider:
For food lovers, art lovers, and explorers of towns great and small, I definitely recommend visiting Oaxaca. You'll find yourself immersed in a jubilant culture that has retained many of its local roots. Oaxaca is atmospheric and authentic, vibrant and exciting. It's already on many tourists' radars, and will only continue to grow.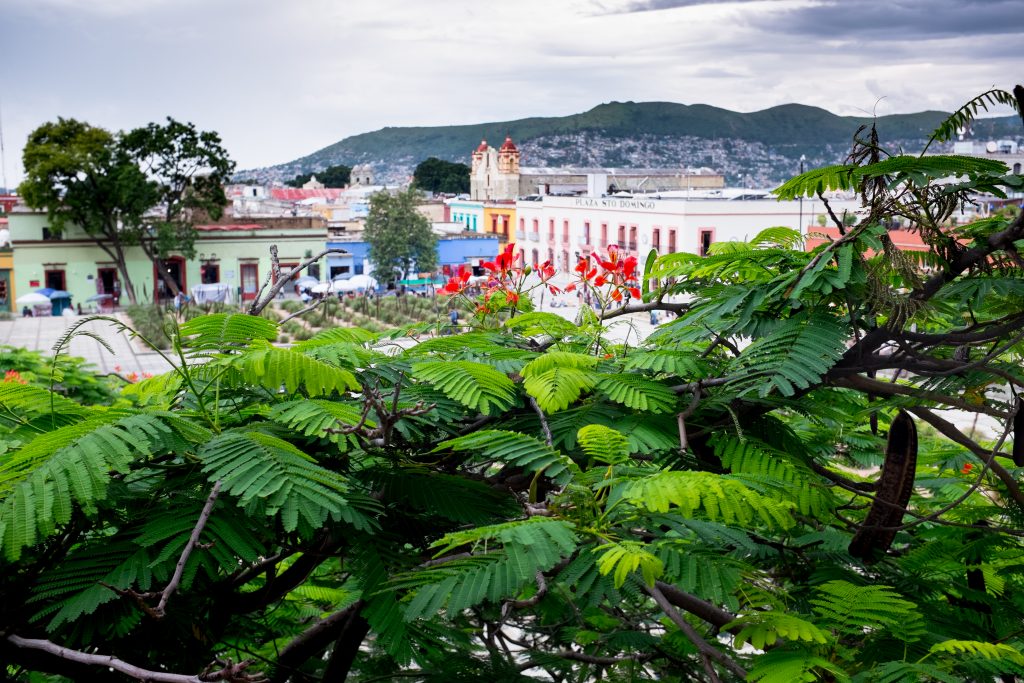 Pin this for future reference!