Our trip to China was six months ago. Yes, it's taken me this long to write and publish something about it. Lately I've found myself searching for deeper meaning as I travel, not simply wandering for wandering's sake, or for writing a useful guide. Trust me, I'm still all about useful. But this post isn't a guide. It's about finding roots in a place that has experienced more uprootedness than perhaps any other on the planet.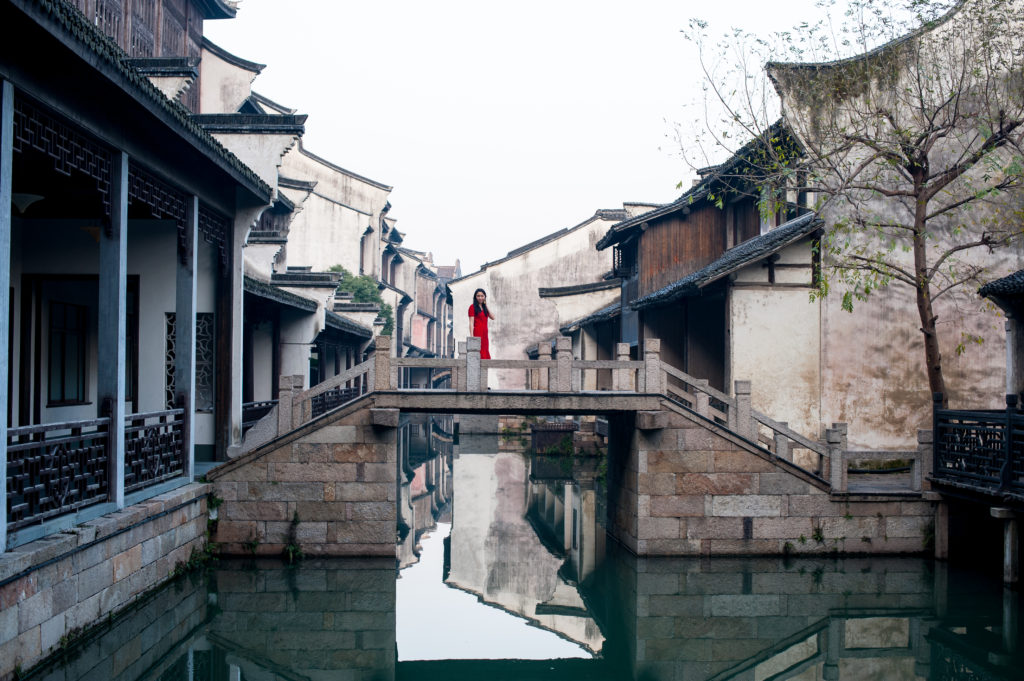 I wish I could sum up our winter trip to China in just a few words, but China has to be one of the most multifaceted countries I've traveled to. Every time I visit and learn a bit more, I realize how little I know — and perhaps how little is disclosed.
We prepared for our visit. I could have been more diligent, but I was short on time and also prepping for our trip to Rome (yes, same trip). We started with watching this very long and thoughtfully produced PBS docu-series. I also read The Kitchen God's Wife by Amy Tan and am still working through Wild Swans by Jung Chang. The political documentary balanced nicely with passionate storytelling set in more recent Chinese history from female perspectives.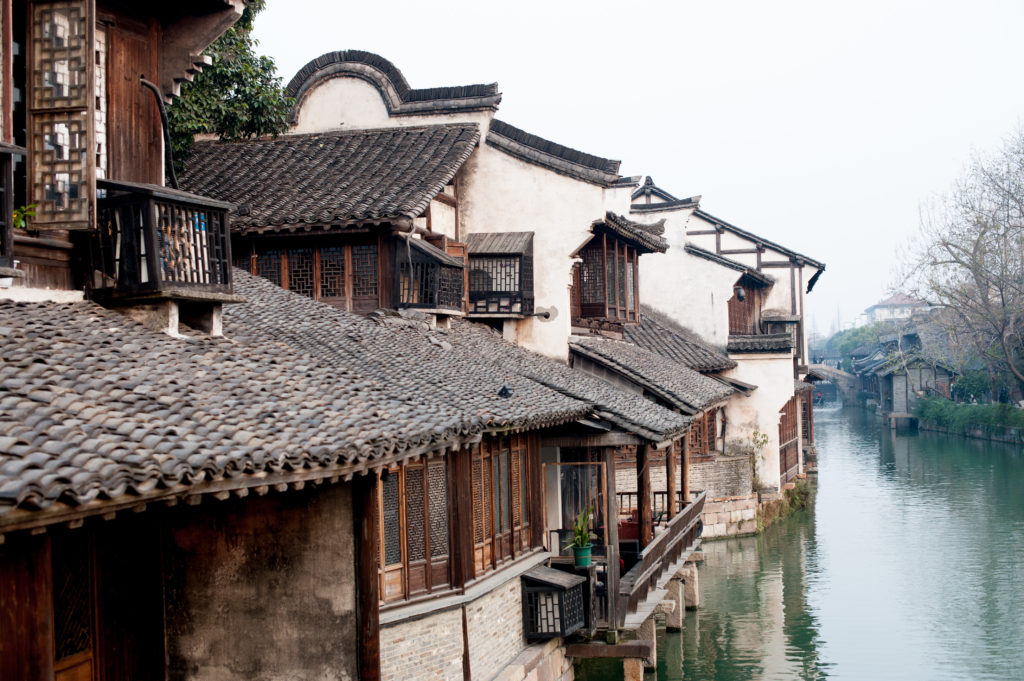 Solely exploring the cultural history of China awakened a sensation of odd familiarity for me. The philosophies resonated with my lingering tendencies, perhaps hidden in the recesses of my mind. "One year of tyranny is better than one day of anarchy," one political philosopher said. I was immediately reminded of my tight grasp on control, one I've been working to release for years. It suddenly made sense. The temptation for me is to be oppressive, overbearing, and inflexible, rather than carefree, liberating, and trusting.
Unlike the American intellectual history I explored as a college student, elements of Chinese history offer emotional resonance. I don't understand everything, at least in the rational sense, like I did Thoreau or Veblen or even Dubois; but I feel it. The repressed passion, the honoring courage, the sadness and shame— these are states of the soul that I've experienced somewhere in the mysterious continuum of time.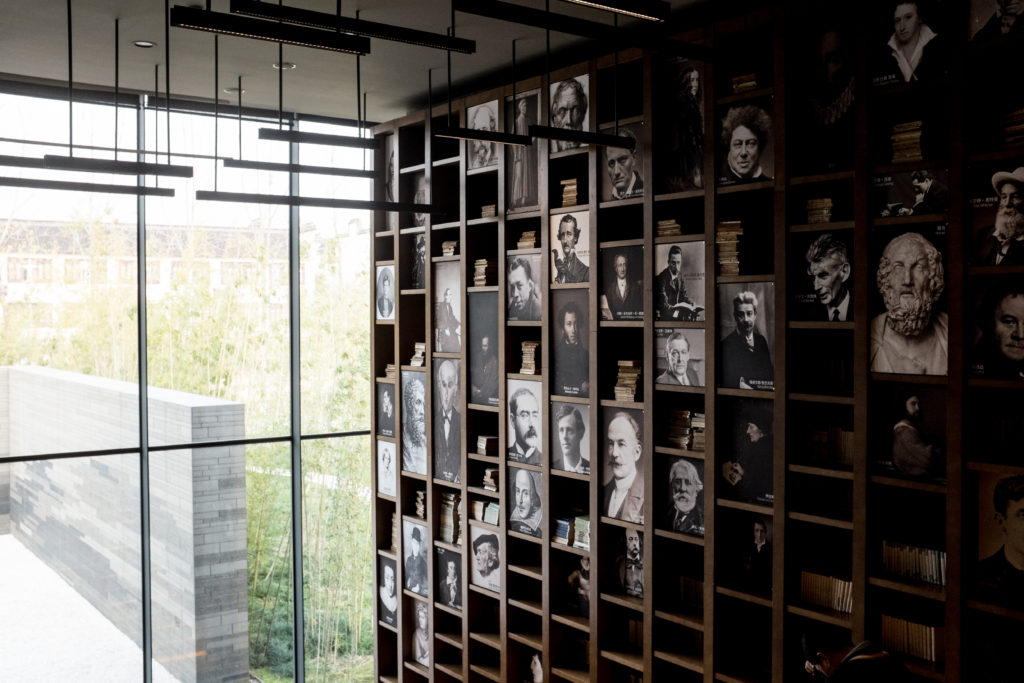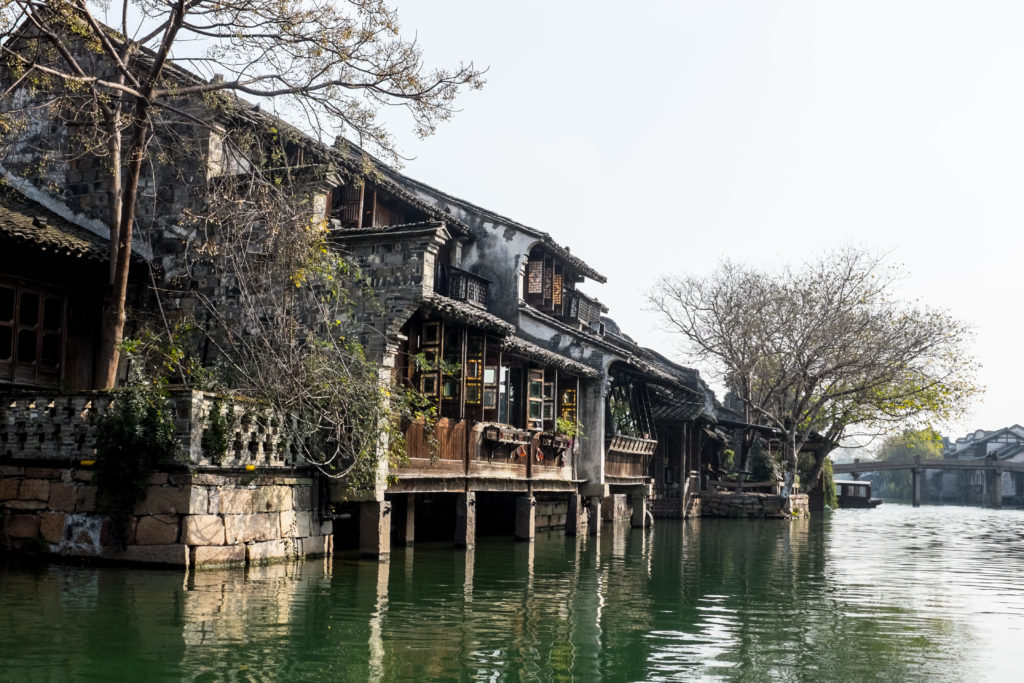 Perhaps it's the blending of art, scenery and poetry that makes everything feel so oddly familiar. Nature inspires art, which inspires poetry, which inspires art, which inspires landscaping, which shapes nature. These cyclical tendencies turn bamboo groves into paintings, willow branches into words, gardens into calligraphy. My amateur Mandarin skills are sufficient to imbue meaning as poetry is read aloud, dipping with tones that rhyme imperfectly, as only Mandarin can. I look at my dad's paintings and suddenly I'm transported; here in China, I felt as if I'd swum into the bristles of his brush, smothered in inky black.
Of course, there's the China of myths, and there's the China of today's global economy. Both exist, both are true. But there's a difference between hearing a poem's echo deep within your soul, and trying to imbue romantic fluff into every last remnant of art. I'd argue that modern China, having found new identity in economic productivity, has yet to find its cultural center. The destructive breaks and tragic hiatus of the twentieth century haunt today's efforts for a continuous narrative, while government surveillance and the lack of rights overwhelm an effort to harken back to the dignity of the past.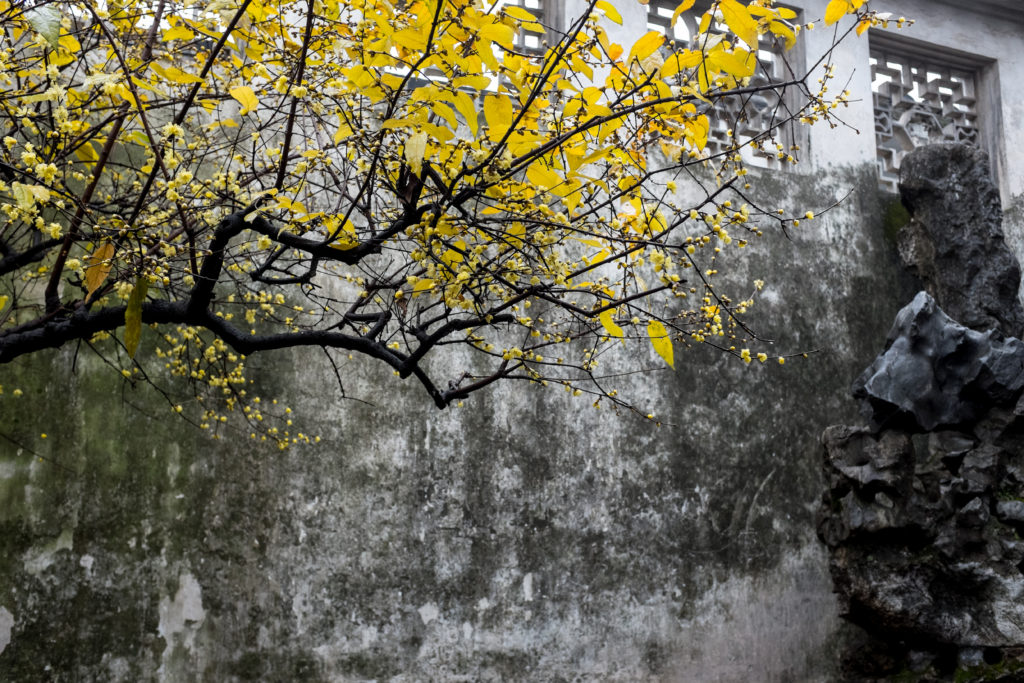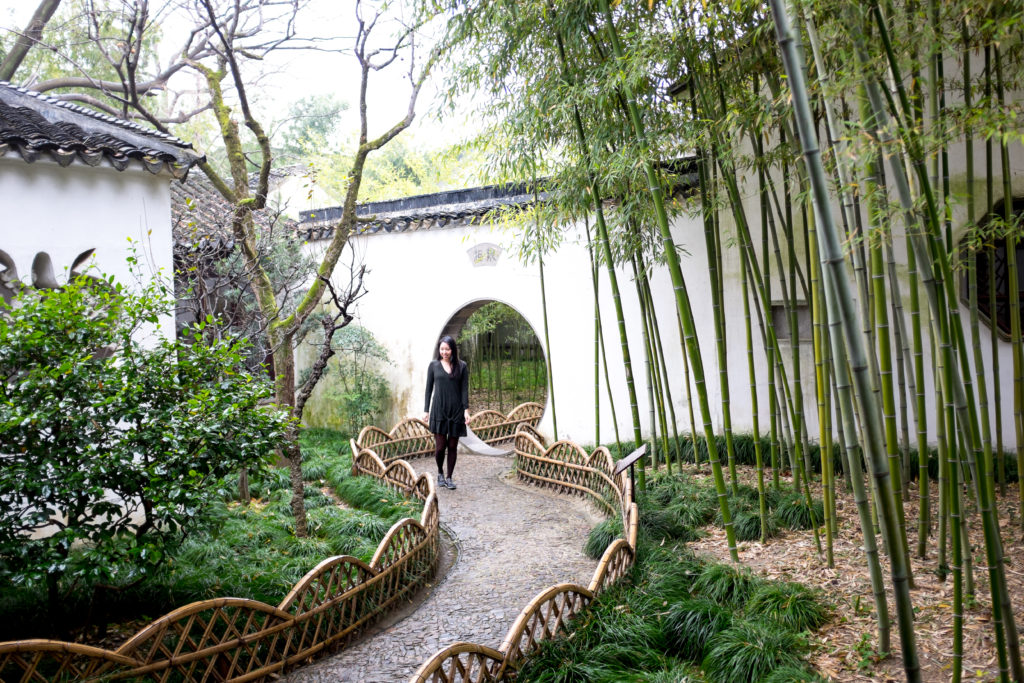 Still, the efforts persist. Here in the beautiful town of Wuzhen, an old fishing village now converted into an historic site, authentic facades are kept up to pristine conditions, while every stray willow leaf is removed by early-morning cleaning staff. The sunrise is majestic, but it doesn't quite feel real. The residents of Wuzhen were shipped out years ago as their town became popular with tourists who wanted to see "old China," and thought the canals were charming. Enterprising spirits soared, and now we pay an entrance fee to explore this ancient town, no longer residential.
Similarly, the city of Hangzhou used to be the stuff of myths, and still is. The saying goes, Above are the heavens; here on earth are Suzhou and Hangzhou (translated roughly by yours truly). Today, Hangzhou is home to 9 million people and a traffic problem that the local government tries to regulate extensively. The West Lake, covered with mist (and smog) most mornings, features in traditional operas, poems, paintings and stories, and has its own unique cuisine. I'll admit, sometimes it's hard to see both realities. Hangzhou and its lake are still in myths, and myths occupy a different dimension of reality.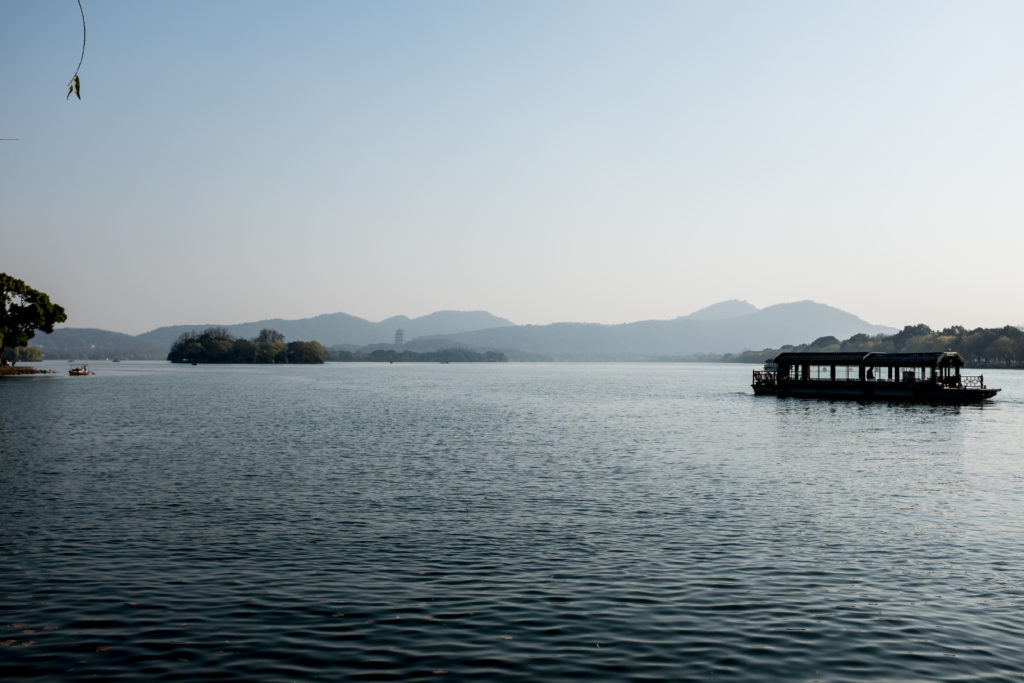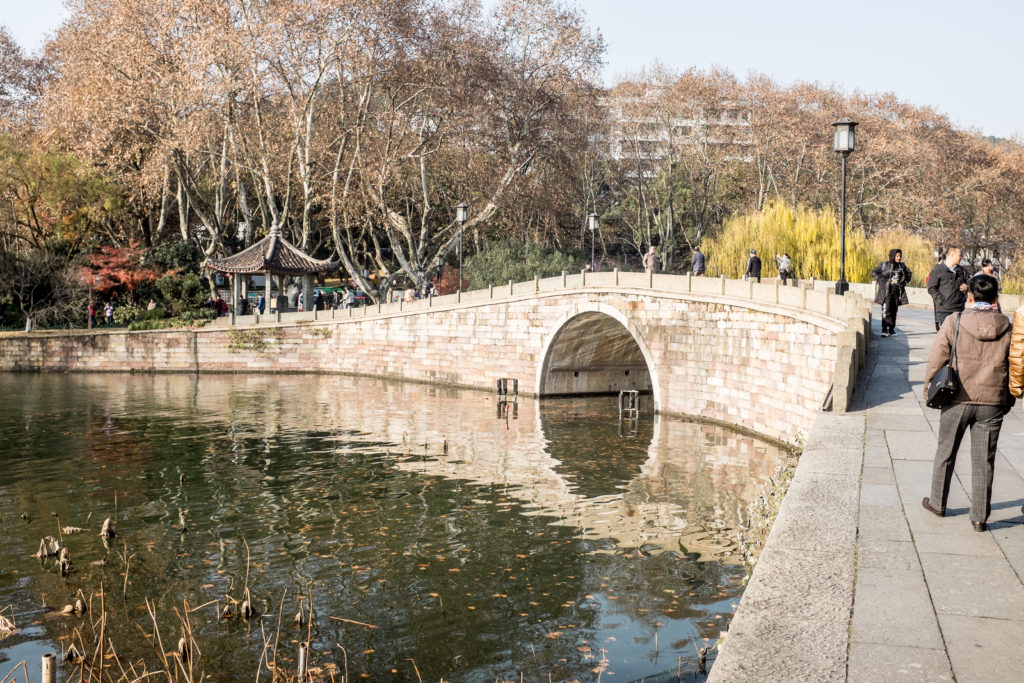 Another stop on our pilgrimage was Suzhou, the other mythical city. Suzhou feels more like a small town than Hangzhou, developed in some areas and folksy in others. Home to China's famous gardens, it's flooded with tourists, many of whom are (arguably like me) looking for roots somewhere between the stone trails and sweeping pines. These quiet retreats are a thousand years old, dripping with artifacts that marked the intellectual and financial prowess of their commissioners. There are elements designed to bring fortune and favor; others for pure aesthetic pleasure; still others to show off the fortune and favor already received. One must wonder whether real tranquility existed in these quiet spaces, if much of the surroundings are focused on protecting, inviting, and boasting. That was one of the revelations of my limited research on historical China: in an age of warlords and localized power, the threat of tumbling off your pedestal was very real.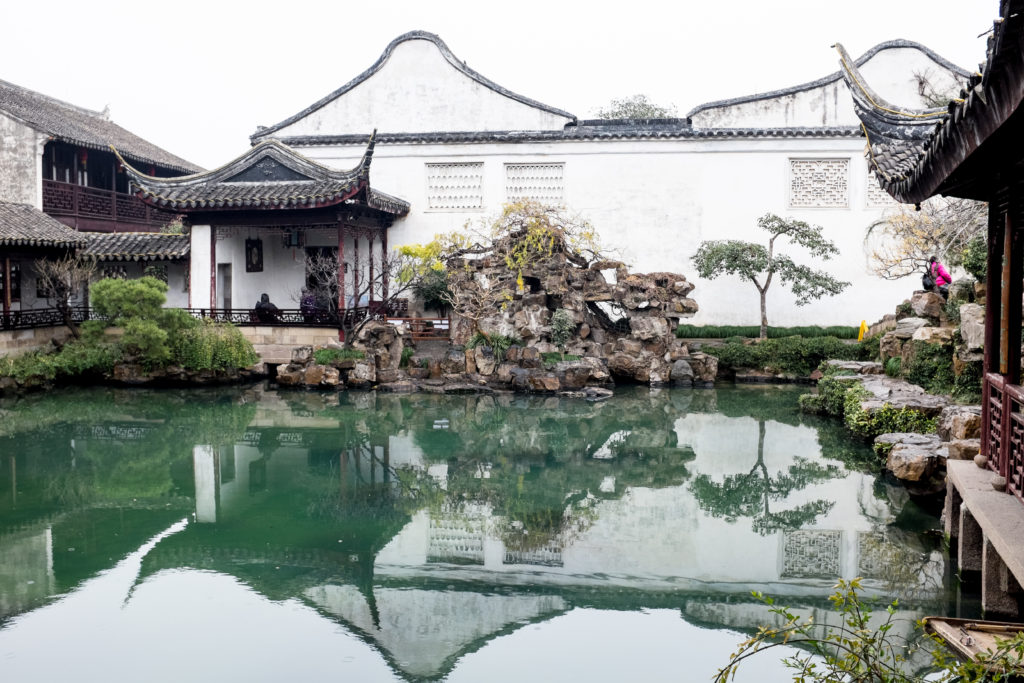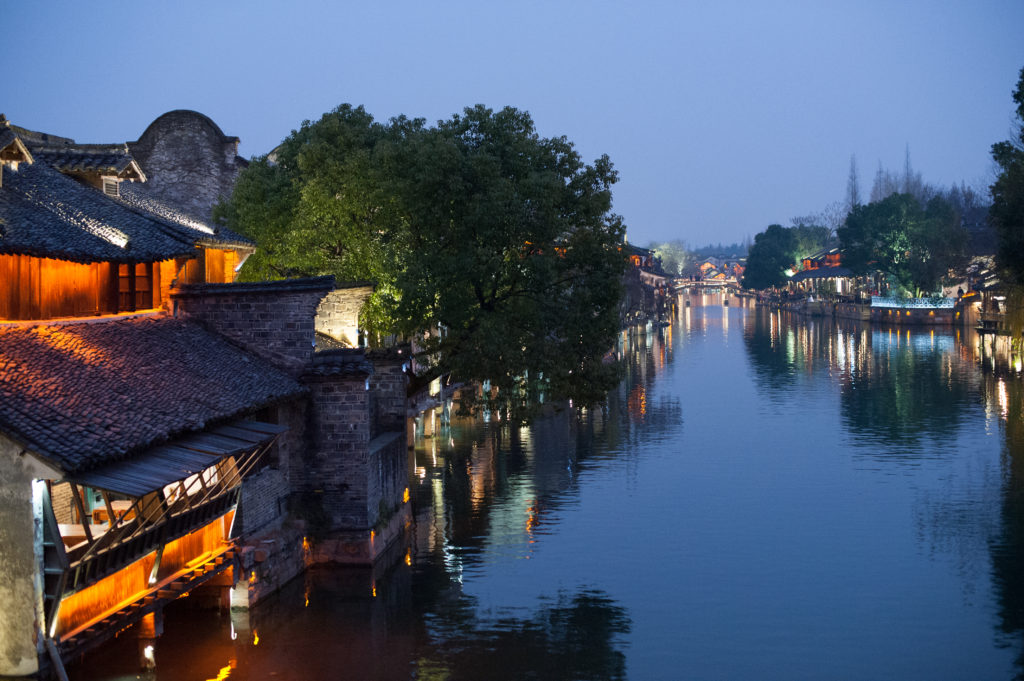 Whatever fears linger from millennia of hierarchical society, however, may or may not be apparent in Shanghai. As our last destination, I was excited to enter a cosmopolitan space. The food in Shanghai is legendary, and if you can afford to eat well, you certainly should. Beyond the excellent food, we enjoyed a few drinks at the trendy new cocktail bars in town, including getting into the speakeasy Tipsy at Sober company (access to Tipsy is a secret and totally worth it! Hint: poker chips are involved).
The Shanghai Museum is an inspiring if crowded visit, pulling together a collection of what China currently holds (I am partial to the National Palace Museum in Taipei, which arguably holds more national treasures). Beyond the food and museum, however, Shanghai left much to be desired. Unless you find witnessing blatant capitalism euphoric— or perhaps participating by shopping at international fashion flagships— the city doesn't offer nearly as much culture as one might expect. It is certainly significant, but perhaps not for the reasons we travel. I'm happy to stand alone in this position.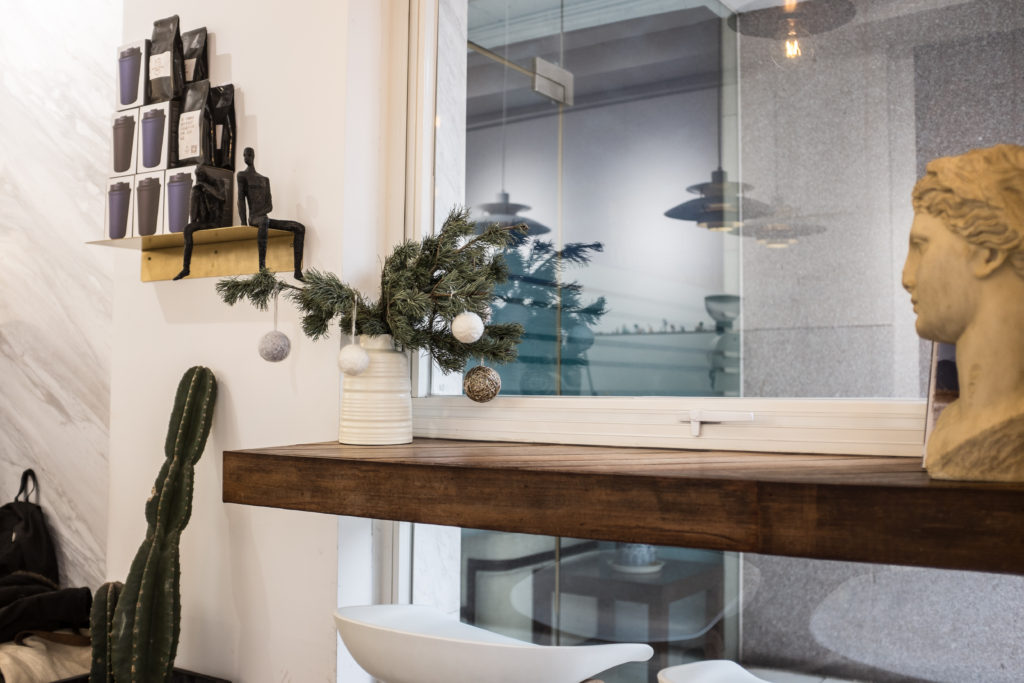 4 Tips for visiting China
Because I can't help myself, here are a few ways to prepare for an upcoming trip to China.
1) Read up and do your research. 
China's millennia of history carry more nuance and complexity than most countries. Your visit will be enhanced more than you know if you're not tabula rasa when you arrive. Thankfully, there are people who devote their careers to studying and writing about China. Go beyond the Lonely Planet and do some digging on topics that interest you— traditions, minority tribes, poetry, historical fiction, memoirs, and more. They exist.
2) Have an internet plan. 
As stated above, I'm not one to leave too much up to chance. If you're hoping to access websites blocked by the firewall (e.g., Google and some social media), make sure you have a  plan for that. We used a VPN linked to our home server and it worked pretty well for a 10-day trip.
3) Expect some rough travel experiences. 
Bring a mask designed for smog; depending on where your going, there could be upwards of 200 parts per million. If you get motion sick, prepare for that dreaded stop-and-go traffic, especially around cities. As usual, bring tissues for the restroom, wipes, and cash. Be smart.
4) Plan ahead and arrange guides where possible. 
Aaron and I love to show up in certain destinations without concrete plans— this is a fine way to travel. But I wouldn't recommend it for China. At the very least, you might need a Visa and that can take a while to obtain; beyond this, there are some areas where you'll easily find help from locals and other areas where you won't. More importantly, the atmosphere can be a bit overwhelming if you don't know what you're doing or how to get into the sites you want to see.
5) Let inconsistencies exist. 
As I've alluded to in this piece, there is a lot of messaging around and within China— what's allowed, what's appropriate, what's cultural, what's honorable, what's real. A nation of a billion people who occupy every socioeconomic status known to the modern world is bound to exhibit inconsistency. The less you let it bother you, the more fun you'll have.