Mexico's wine region, Valle de Guadalupe in Baja California, is growing in popularity as it rises to the top of international lists for culinary and wine-tasting adventures.
But first, a story about what brought us there. We were nearing the end of our season in Southern California and preparing to move back east. And it was a sudden revelation: over the four years that we lived in Los Angeles, never did it occur to us to drive down to Baja California. We love Mexico, but going there always meant jumping on a $200 round trip flight from LAX to Mexico City. Obviously, we needed to do at least one border crossing before we left.
But enough about us and why we love Mexico. This is about your upcoming trip to Mexico's ever-growing wine region. Decorated with farm-to-table restaurants, stunning nebbiolos, and hip new hotels, the Valle de Guadalupe is the perfect weekend getaway for foodies and wine lovers like you.
First, a little history
You can't go to a place and know nothing about the stories that have transpired there– stories make a place what it is, and wine is an embodiment of these kinds of stories. The Valle de Guadalupe, located in the northern part of Baja California, was settled in the late 16th century by the Spanish (surprise). Wine making theoretically started then– but the majority of the wine region today was developed more recently in the last hundred years.
Russian immigrants in the 20th century made their mark with a few vineyards, and today lots of locals and immigrants (from the US and Europe) are trying their hand at growing in the Valle's dry clay soil. Many of the roads throughout the Valle de Guadalupe are this very clay that produces stunning nebbiolos and blends. We'll talk about our favorite wineries in a bit.
What you see today is a stunning wine destination that is still very much being developed. It's not like Napa or Sonoma or Paso Robles or any other wine-growing region in California Norte, or the US part of California. Baja California has its own vibe, aesthetic, and most importantly, terroir (to borrow a French word when describing Mexico). The nearby ocean, the dessert landscape, the dry hot days, and the rugged ambience all contribute to the flavors you'll taste in this region.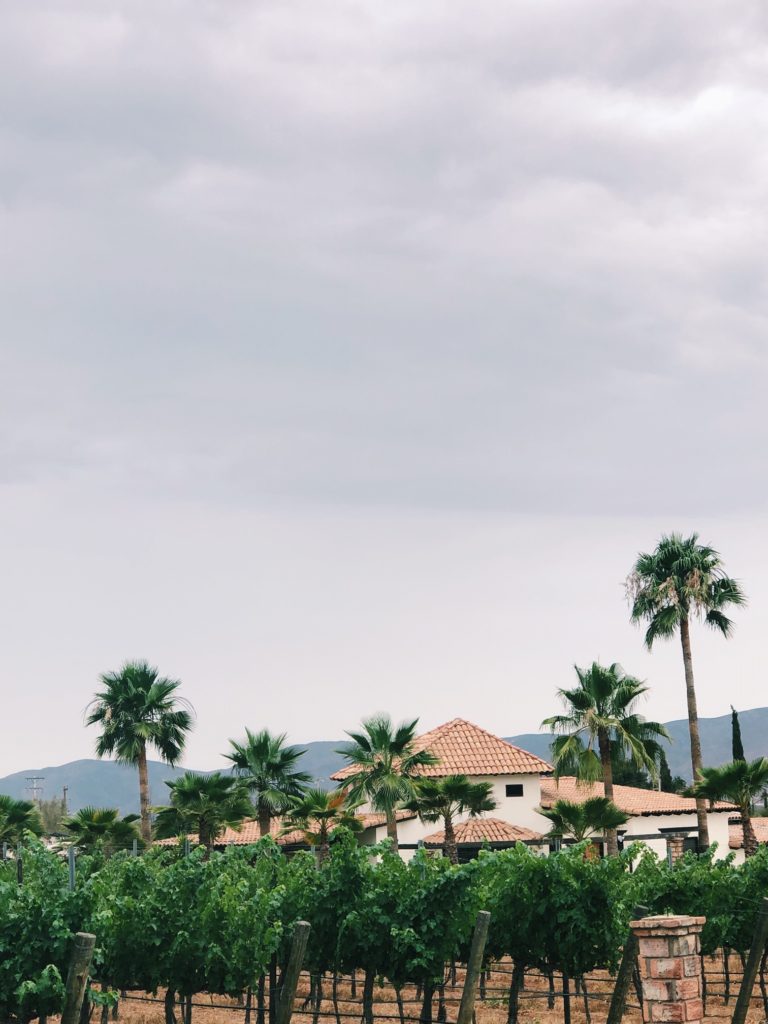 Valle de Guadalupe vs. Napa Valley
To anchor your mind, someone may have described the Valle de Guadalupe as Mexico's Napa Valley. To say this analogy is imperfect is to understate how wildly different the two destinations are. I'm no fanatic, but I do know that Napa placed California on the radar of wine critics globally when it outpaced a French wine in a blind tasting contest (some were scandalized by this). Since then, California's relatively young wine scene has been compared to some of the oldest in Europe
Mexican wine, on the other hand, is spunky, experimental, and free of such global expectations. That is not to say the wine isn't delicious— in fact, quite the contrary. If you have any doubt that there is quality wine in the Valle, go ahead and tell it to The French Laundry, a famous restaurant *in* California's Napa Valley that serves a beautiful Chardonnay from Mexico.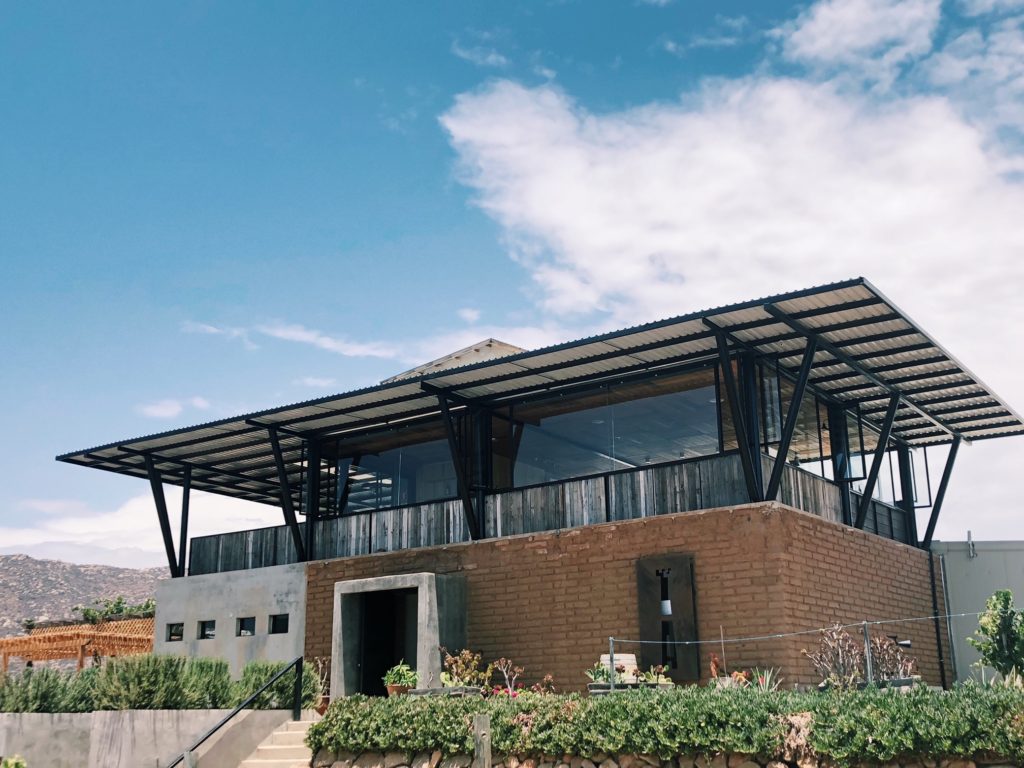 Day 1: Lunch, wine tasting, and dining al fresco
There's arguably no wine country with a bad food scene, nor should there be. And Valle de Guadalupe is one of the best places to experience Baja cuisine— the originator of some of our favorite Mexican dishes. Here you'll find the best mariscos, featured on the grill, in tacos, or on their own with a little onion, cilantro and squeeze of lime.
Drew and Paulina Deckman run one of the Valle's most formidable restaurants, sourcing local ingredients and pouring local wine. The Deckmans run a rustic, homey haunt with open-air grilling and a menu featuring everything from local oysters to homemade ice cream.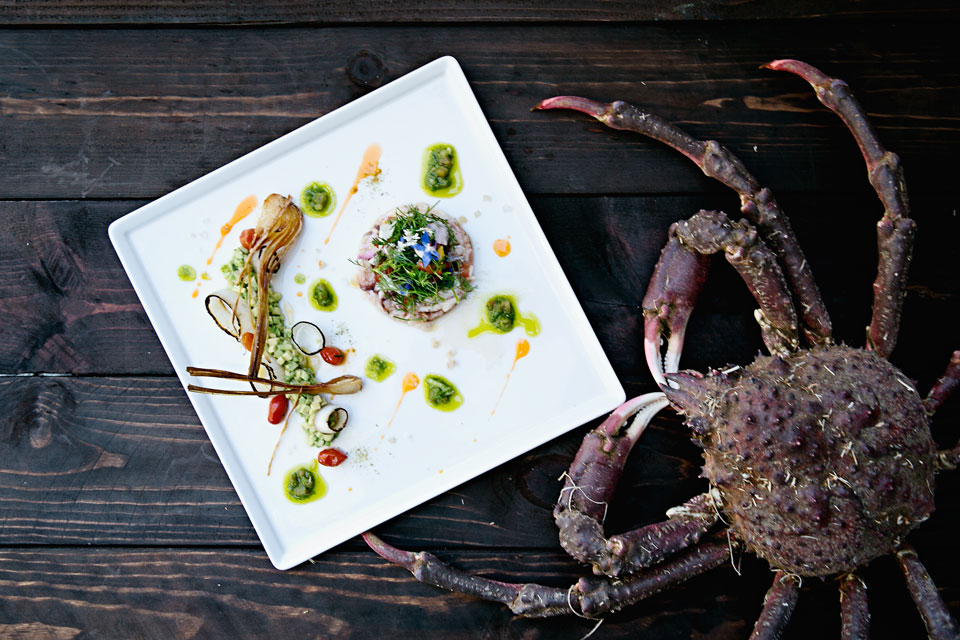 3PM: Check in to your hotel, take a nap
Let's be clear: the hotel scene in the Valle de Guadalupe is developing. What that means is you'll find a range of options, all of which cater to the wine country experience. Whether you choose an hacienda or a modern boutique resort, make sure it's a place you'll love coming back to when you're ready to take a (wine-induced) nap.
We decided to stay at the Hotel Boutique Valle de Guadalupe— it was the right price point for us and we ended up really loving the rustic style of the hotel. To add to the ambience, the hotel itself features vineyards, horses, and poolside lounging. More than good enough for us!
If you're looking for more high-end options, I suggest trying out Encuentro Guadalupe, one of the most picturesque options in the area. Their beautiful infinity pool looks out into the sweeping valley, and the floor-to-ceiling glass windows of each bungalow captures the modern vibe of the entire establishment.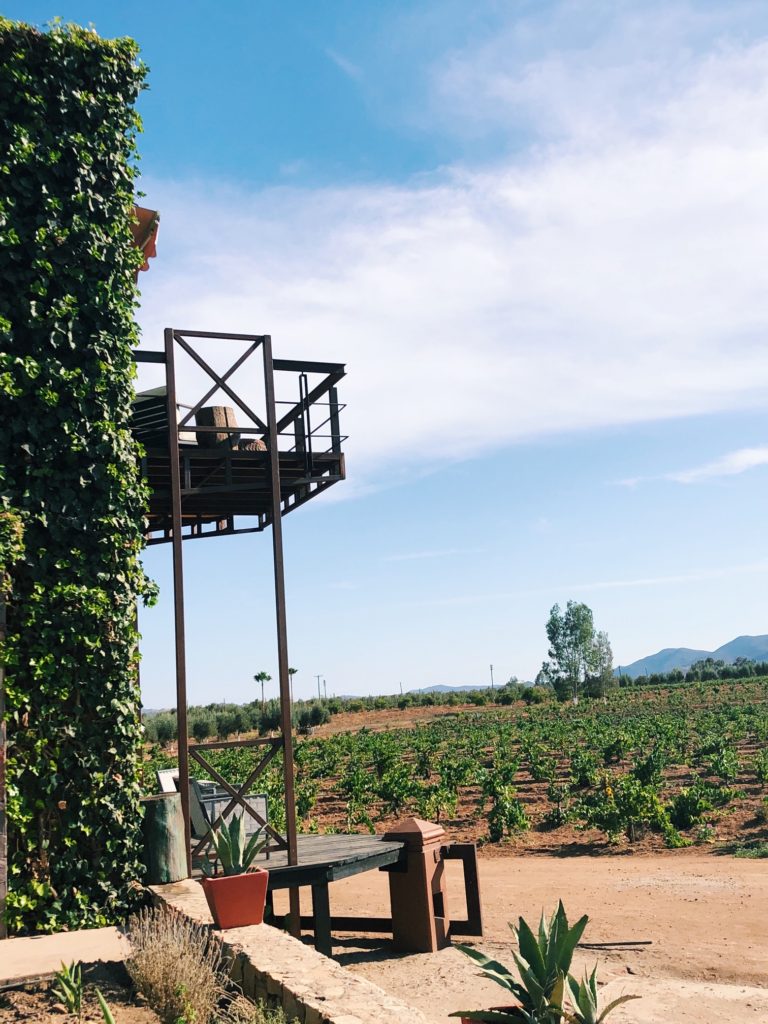 Vinícola Torres Alegre is what a PhD in oenology can taste like. Dr. Victor Torres Alegre is the only man in Mexico with this academic degree, and it shows in how the family cares for the winery and the nuance of the wine.
Pull up to the winery after making a reservation, and relax on the upstairs balcony overlooking the vineyards while they pour you whatever strikes your fancy. Unlike some other wineries, this isn't a machine; you can tailor this experience to your tastes, and that's why we loved it.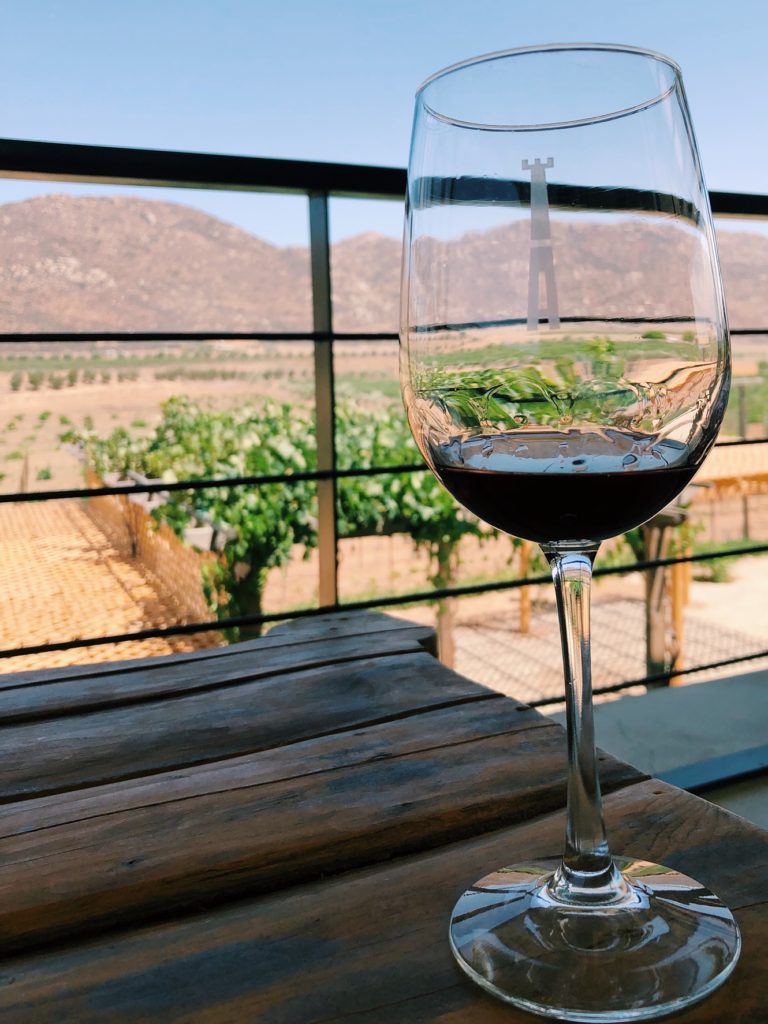 The stunning glass dining room. The embroidered furniture. The sweet, deep flavors of smoke and citrus. Corazón de Tierra is one of my favorite restaurants in the world and absolutely cannot be missed. Nestled in an establishment off the main drag, the restaurant has been named one of the 50 best in Latam, not least because it has its own beautiful garden from which to harvest herbs and fresh greens.
My favorite dish? Probably the taco with a tender bass, frijol, and herbs I don't even recognize. The flavors balanced so beautifully and now, months later, I can still taste it.
I'm also going to put in a plug for their cocktail offerings. Yes we're in wine country and you should definitely request a wine pairing, but start with whatever lemongrassy, chipotle spicy, or otherwise astonishing beverage first. You won't regret it.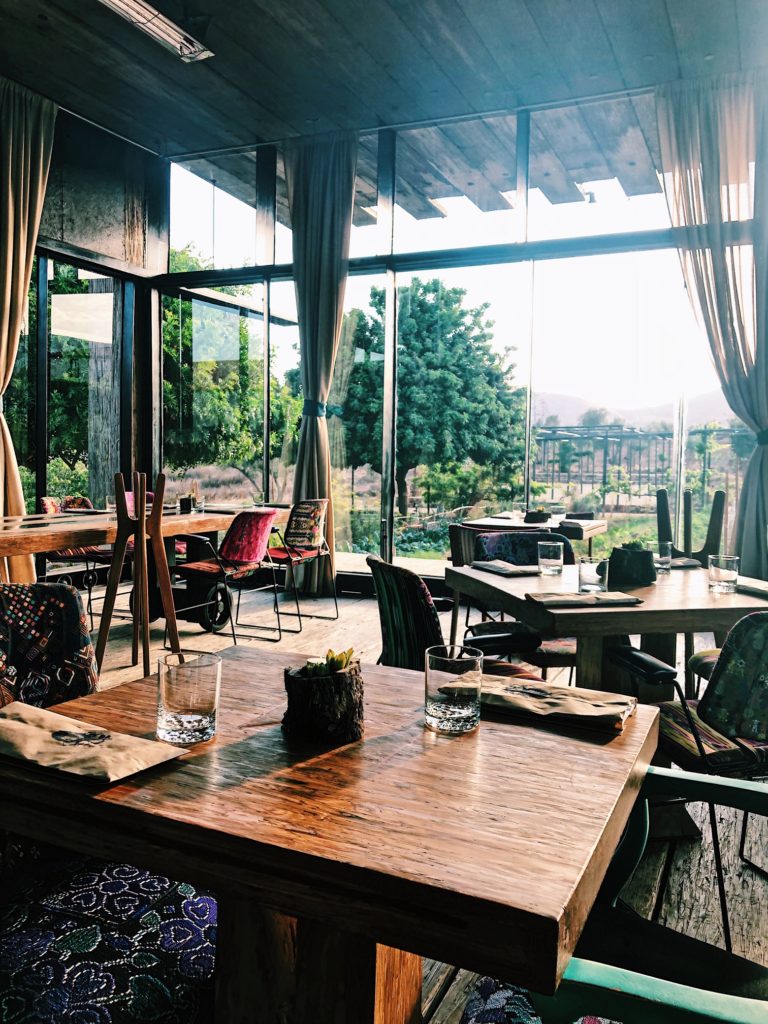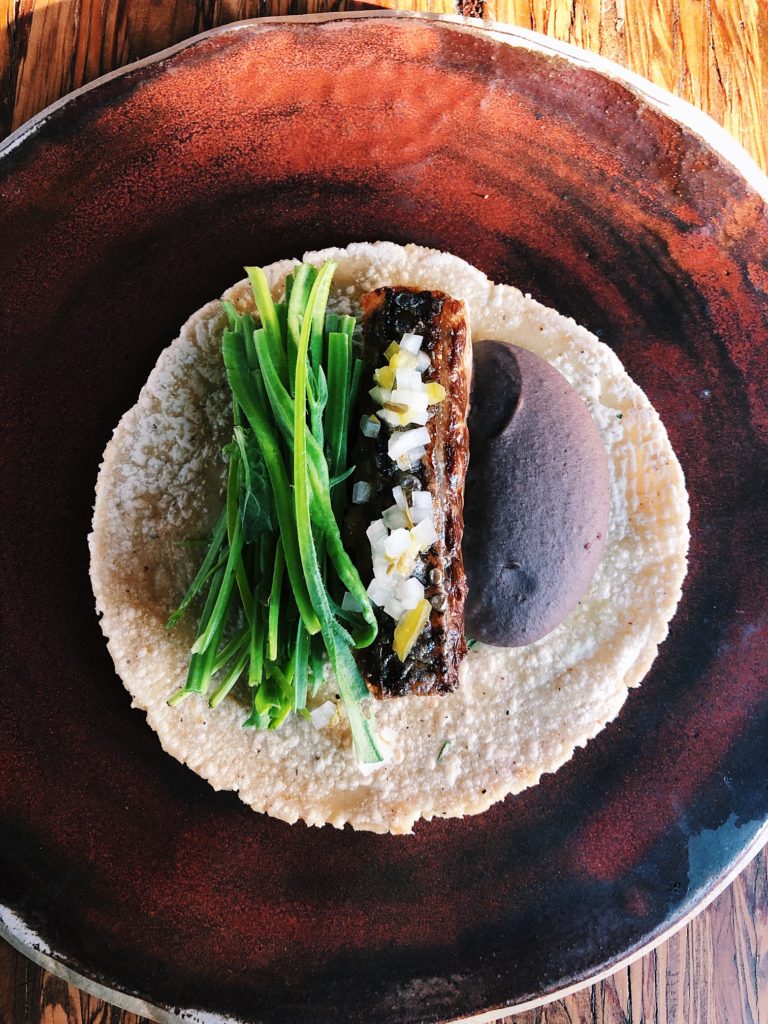 Day 2: Valle breakfast, bike riding, lounging at the spa, and Finca Altozano
7AM: Bike ride through the Valley
If you stay at a hotel with free rental bikes (I believe this is fairly common), wake up early and go for a ride. The Valle is beautiful in the morning, the air is impeccably fresh, and you might be the only ones riding through the dirt roads. We road our bikes to the neighboring hacienda, where we snuck a few photos before they verified that we were not indeed guests. #worthit
Another option is to see if you can go on an early morning horseback ride. If your hotel doesn't have its own steeds, see if you can book one at a different spot.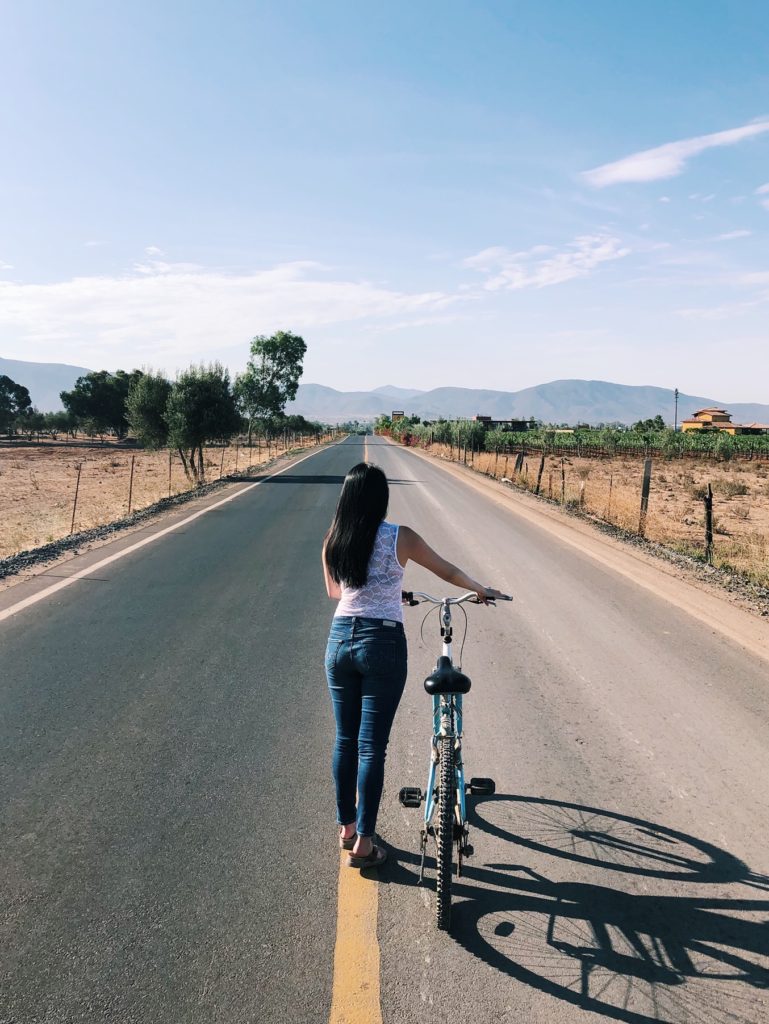 You've worked up the appetite, so eat the elote pancakes. No day in the Valle should begin without breakfast at La Cocina de Doña Esthela. This beautiful rustic cuisine is earthy and so deeply satisfying. As soon as you sit down, you'll get to taste homemade tortilla chips, spicy salsa and queso fresco. But don't fill up— there's lots to order off the menu. We highly recommend the corn pancakes and the lamb stew (for breakfast? yes). The pancakes are soft and flavorful and the lamb drips with flavor. This is already an overwhelming amount of food but I also recommend a glass of the orange juice.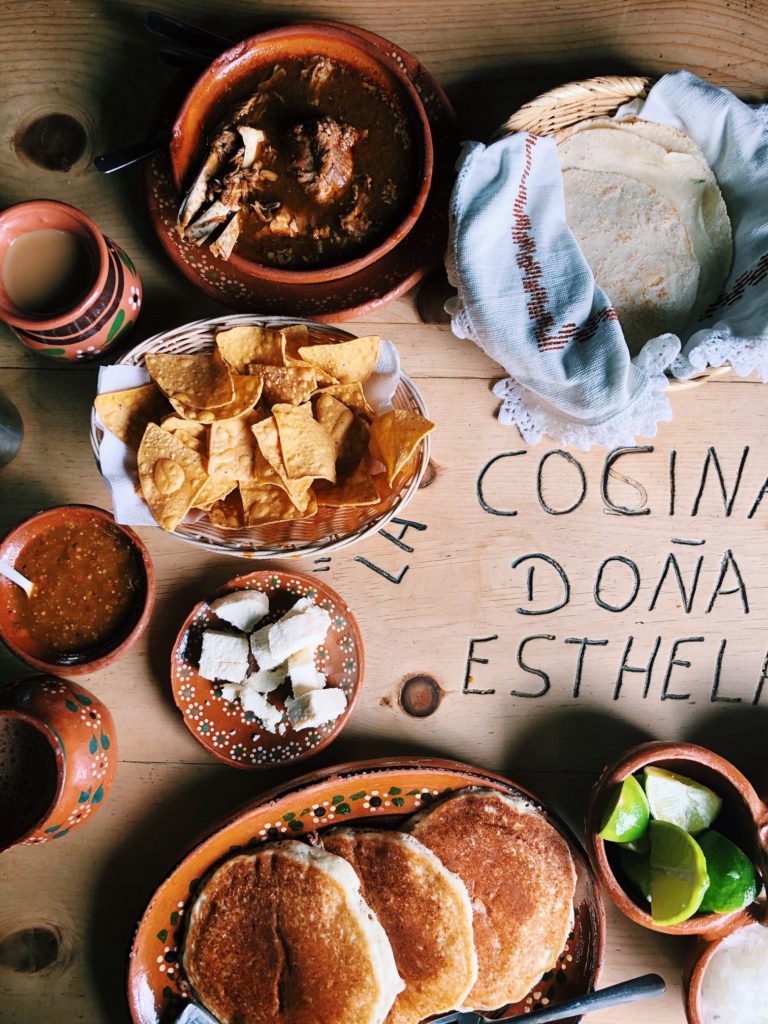 12PM: Get a spa treatment or relax at the pool.
Let's remember, this is wine country, so relaxing between eating and drinking is absolutely necessary. The good news is that you can do this the way that works best for you— reading your favorite novel at the hotel pool or getting a luxurious aromatherapy treatment at the spa. We opted for the pool, but have heard great things about the spa at Quinta Monasterio, where the treatments involve various wine-based ingredients (because, why not?).
3PM: Wine tasting at Lechuza
Lechuza is our favorite winery in the Valle. Lechuza means "ground owl" in Spanish (yes, there are owls that live in holes in the ground, it was news to me as well). We tasted some of my favorite wine in their stunning patio and wandered through the vineyard on our own. Truly magnificent.
What put Lechuza on the map? Their crisp white Chardonnay featured on the French laundry's wine menu. Personally, I preferred the Amantes red, a beautiful, floral blend that is uniquely their own. I could sip that all day long.
Make a reservation at Lechuza ahead of time, and make sure you ask all the questions. They have some of the friendliest staff (and dogs).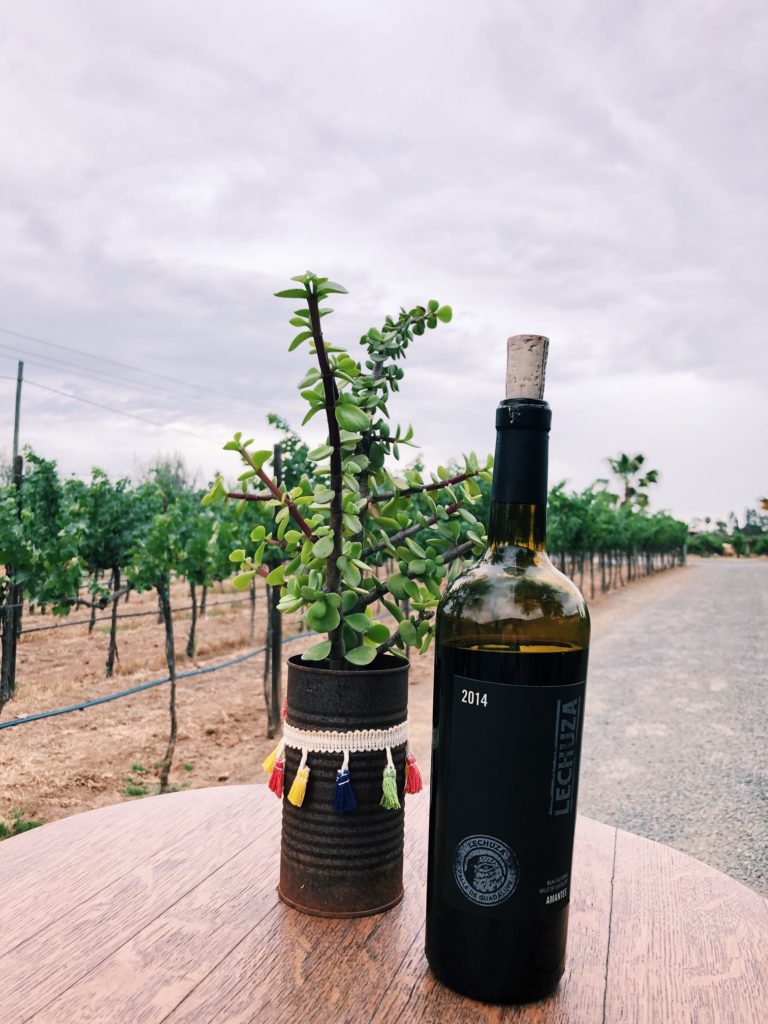 Meander your way to one of the Valle's classic outdoor grills, where you can watch the sunset over their vegetable garden and vineyard. Their resident pig wanders around picking up scraps, but it's really cute and kind of fits the whole scene.
The food at Finca Altozano is bold, vivacious, and the perfect complement to full-bodied local wine. We recommend spacing out your meal for several hours so you can taste a few different glasses paired with spoils from the grill.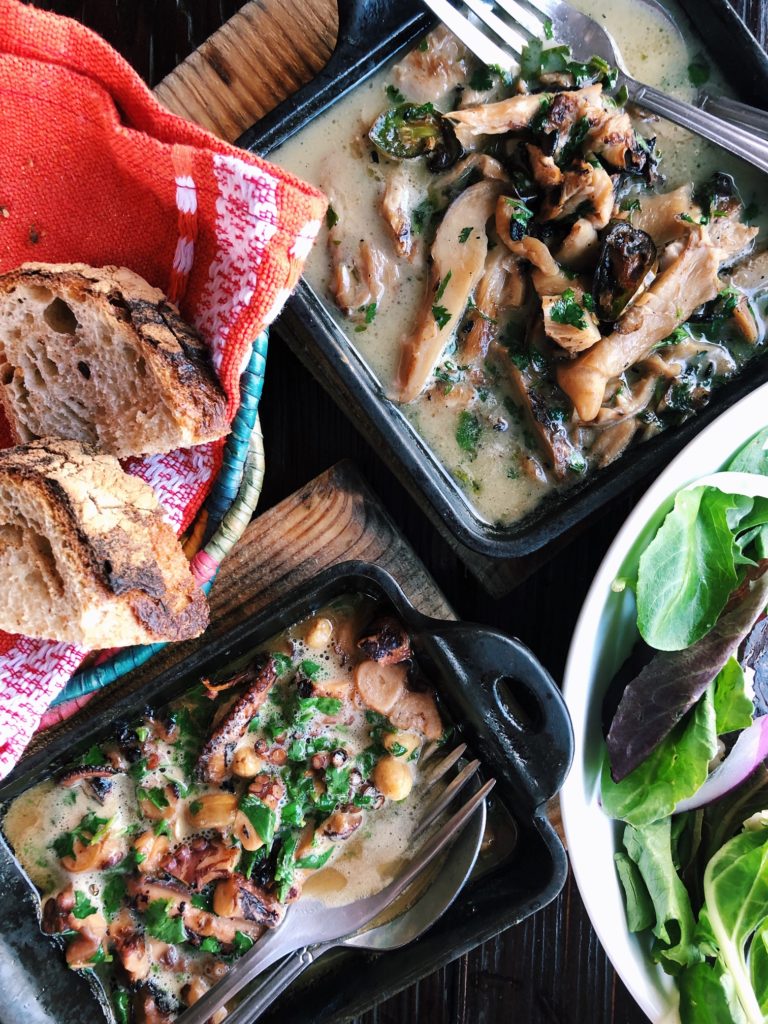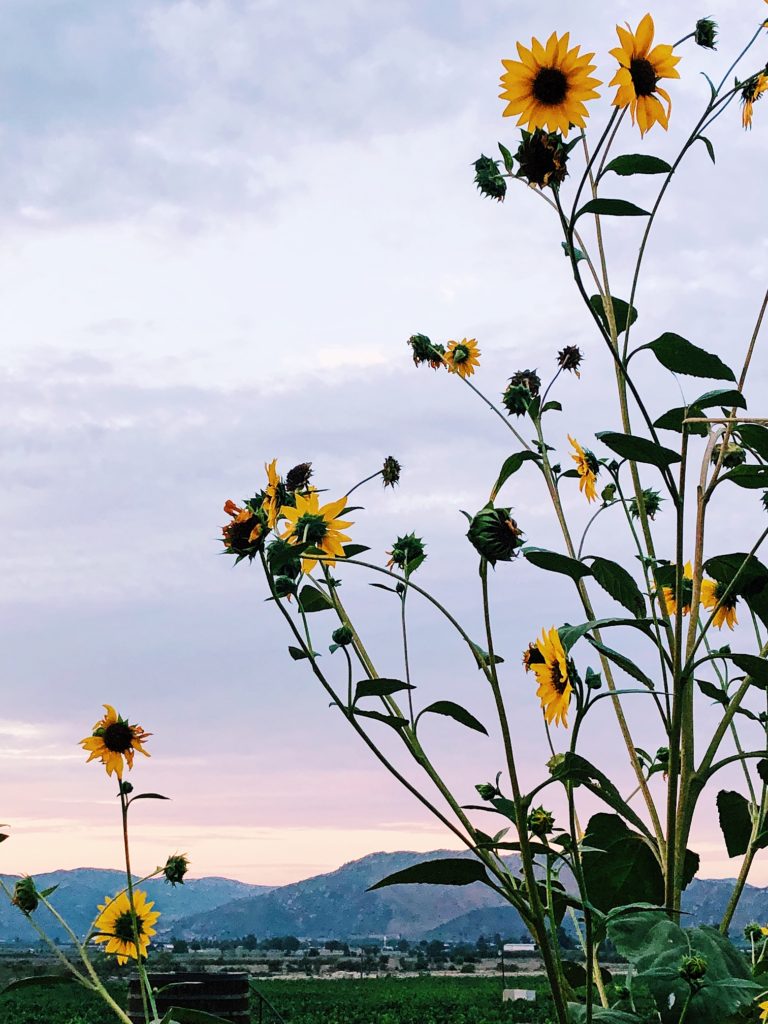 Day 3: Sleep in, lunch at Laja, say goodbye
9AM: Breakfast and mosy on out
Wake up blissful because of yesterday's intense eating, drinking, and exploring. Grab a light breakfast at your hotel (usually provided), and prepare to head to your next destination.
11:30AM: Lunch at Laja
Finally, grab a meal at Laja, the Baja restaurant of one of our favorite chefs, Jair Tellez. With a couple white-hot restaurants in Mexico City (Merotoro and Amayo), Tellez produces highly creative dishes that will resemble nothing else you've ever eaten. At Laja, enjoy a tasting menu and make sure to select at least one crudo.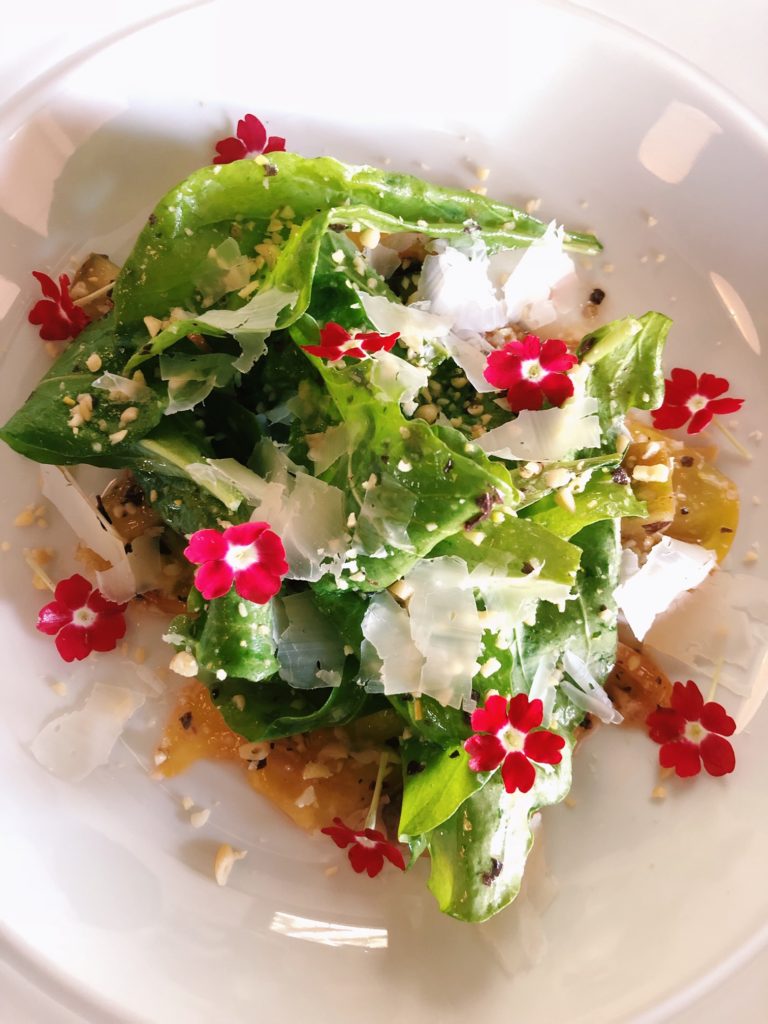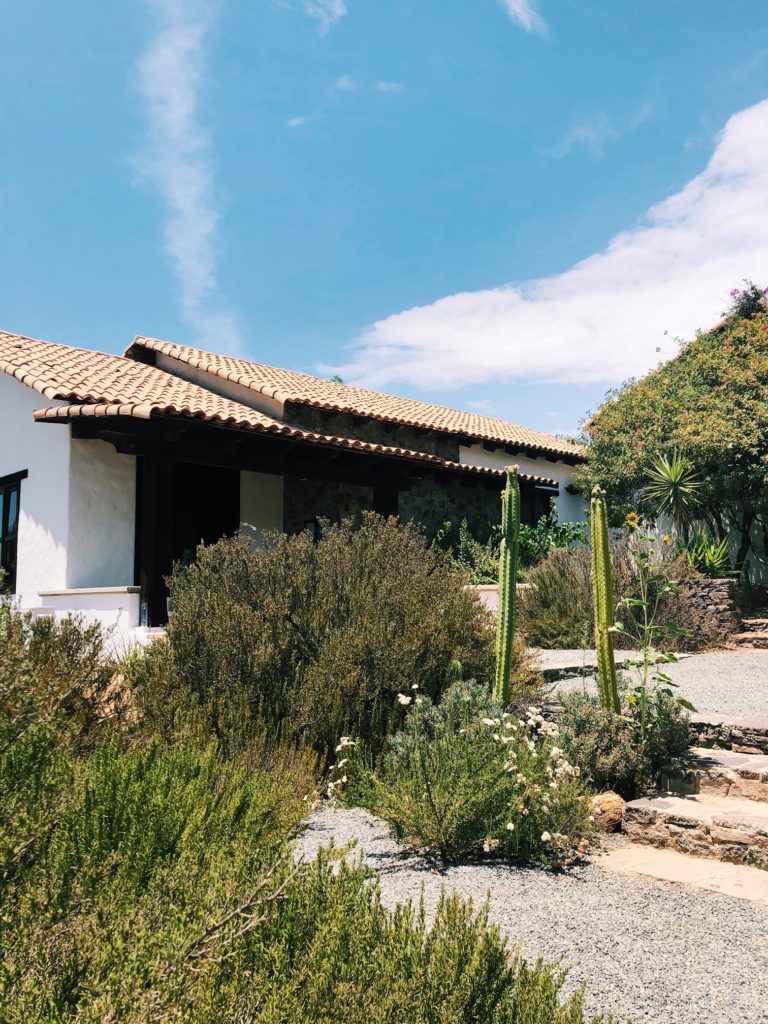 1PM: Leave the Valle with a tear in your eye
Your 48-hour dream in the Valle de Guadalupe has come to an end, but we hope you grabbed a few bottles to share with friends at home. Begin the drive back to Tijuana, to Ensenada, or your next stop. Meanwhile, check out our downloadable map of all recommended locations (with a few Tijuana spots thrown in), and pin this post for later!
Pin for future reference: