Paris, city of light. Paris, city of love. Paris, home to the world's favorite writers, designers and artists.
Paris, the city we promised each other to visit once every five years to celebrate our wedding anniversary.
We all (want to) have a Paris story. But visiting Paris is a privilege most of the world's dreamers never have. So what does it mean to live that dream– even for just a short and sweet weekend?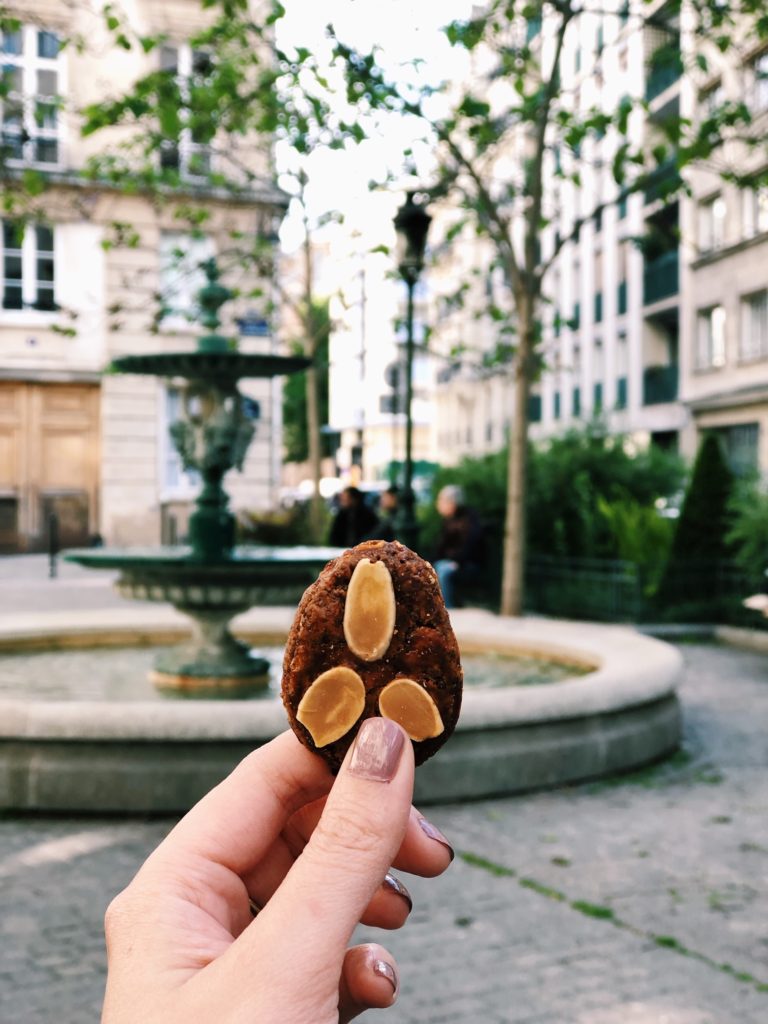 Paris our way: food and frolicking
You can fill a Paris itinerary to the brim and never see it all: the museums, churches, parks, performances, shops, and restaurants would take a lifetime to fully peruse and appreciate. Meanwhile, you find yourself moving mindlessly along a river of tourist lines and ticket windows, perhaps never recognizing what makes Paris, Paris.
So we recommend a different way. It's not the most popular (for touristy things, see the Top Ten Guide to Paris), because it forgoes a lot of the iconic "did you go to…?" spots that your friends and family are bound to ask when you return.
And for us? We have no problem saying no. In fact, "We stayed in the Left Bank eating pastries and getting lost" is more like our post-Paris report. Which is then proudly followed by "We actually don't know what it's like to wait in line in Paris."
Our je ne sais quoi approach Paris is a luxury in itself. Staying open to serendipity and spontaneity is not how most people travel. After all, if you're only getting to Paris once, you might find yourself in a FOMO and YOLO state of mind about it. See all the things, visit all the sights, eat all the food.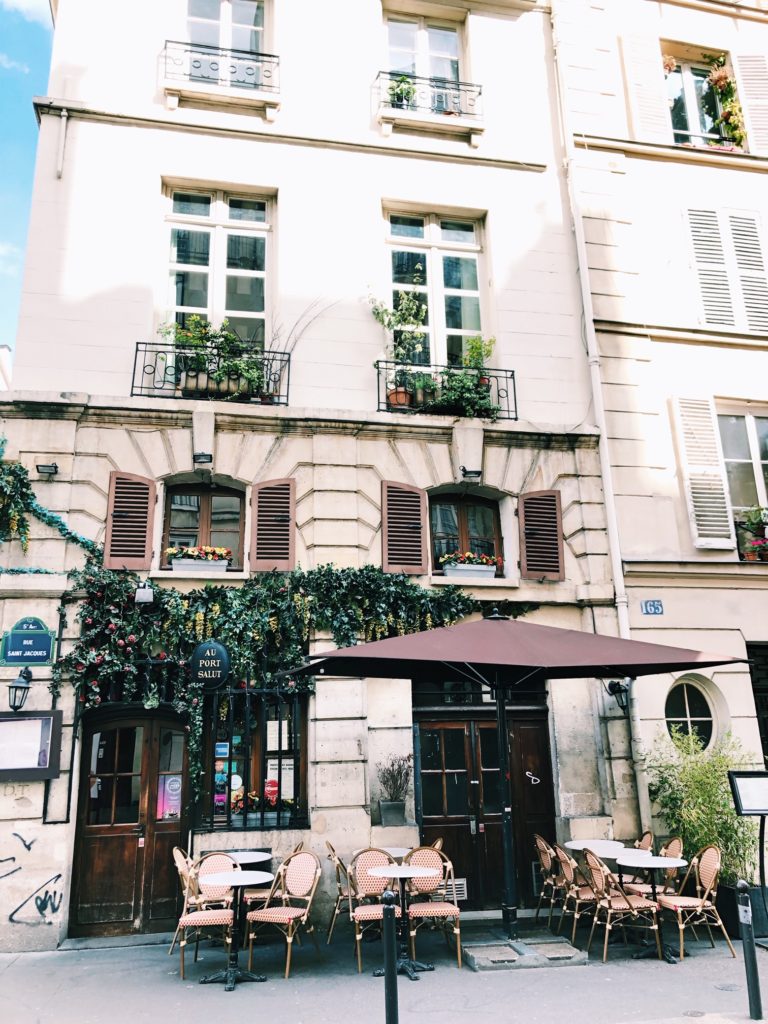 But after thinking about what it actually means to get the most out of travel, I've decided the bucket list approach is overrated. I already struggle with slowing down– my appetite for interesting things is as large as anyone else's. So why would I take a gotta-catch-em-all approach to a city that epitomizes afternoon wine bars, long evening walks, and an excuse to wear lingerie as outerwear? Isn't adapting to the local state of mind the best way to fully experience Paris?
So, here's my invitation as you plan your weekend in Paris. Forget the Louvre (gasp!). Forget Versailles (what!). Forget all the flagship stores that export their corporate agenda to cities like New York and Los Angeles (OMG!)– yes I'm talking about Laduree, Chanel, Diptyque and the like.
Because the blissful, carefree, delicious Paris you want is not in these heavily trafficked (albeit beautiful) icons. It's in the details. It's the boutique of old books and knickknacks owned by a man who's lived in Paris since the 70s. It's picking out lemon verbena bonbons at the chocolate shop and struggling to pronounce the words. It's a romantic sunset walk through the Luxembourg Gardens long after the crowds are gone. It's skipping hotel breakfast in search of a croissant that will put our own pastries to shame.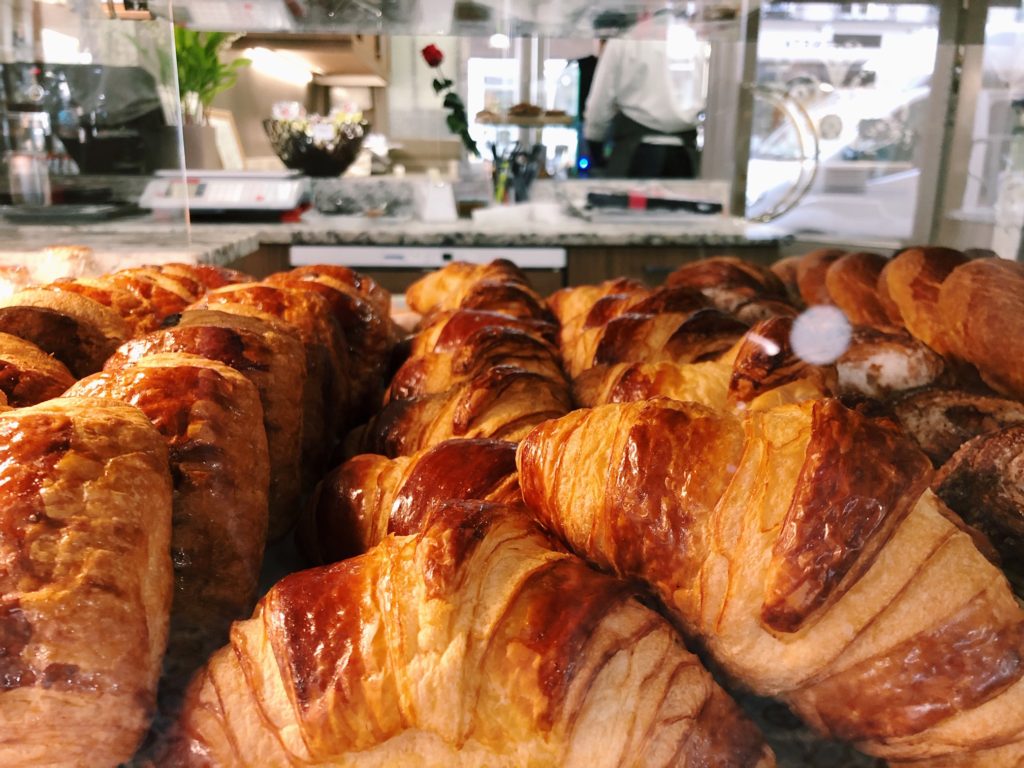 Where to stay in Paris
Unless you have loads of money to spend ($500+/night), European hotels tend to be fairly small and simple. Finding one you like can be a bit tricky. Meanwhile thanks to AirBnB, there are quite a few rentals offering up small bedrooms or studios for similar pricing. All in all, Paris accommodations can be tough to navigate.
When we came for our honeymoon, we stayed in an adorable little apartment in the 6th arrondissement (St Germain). Unfortunately now five years later, it was no longer available for rent.
Thankfully, we discovered a great affordable 4-star hotel to be our new Paris weekend home: Le Lapin Blanc. Located also in the 6th and just a few minutes walking from the Luxembourg Gardens, it was a no-brainer. Le Lapin Blanc features simple, playful decor that harkens to the Lewis Carroll classic, Alice's Adventures in Wonderland.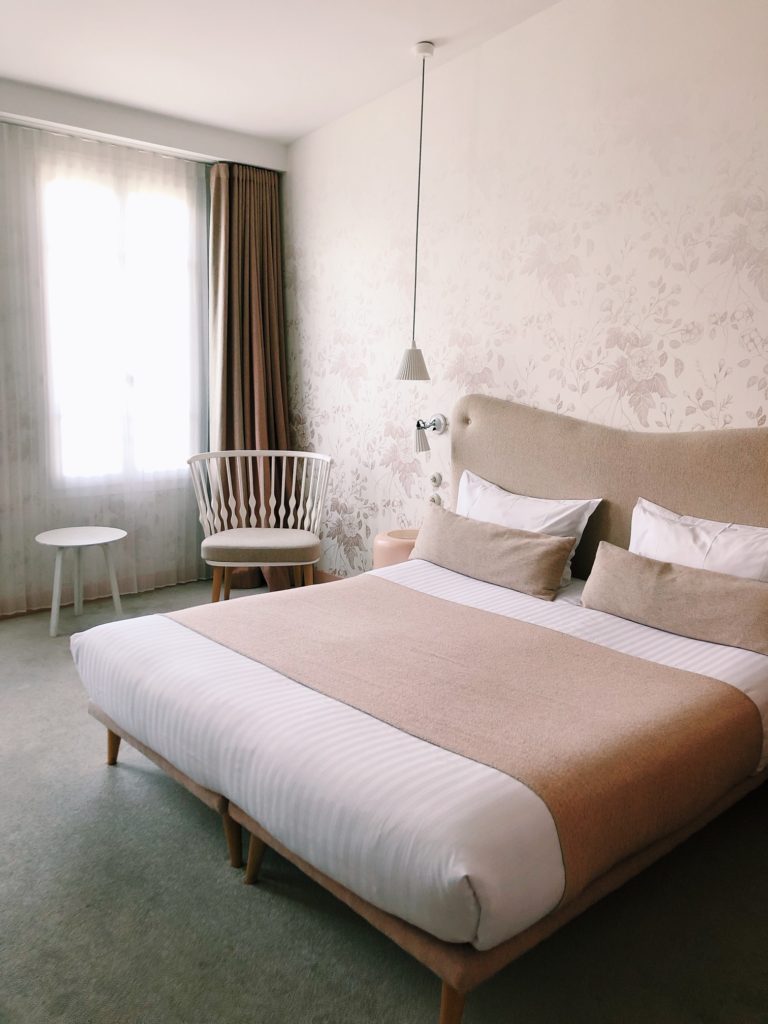 Because we stayed for three nights, we even received an upgrade to their luxury 6th-floor suite, complete with a bathtub big enough for two. Plus, fresh macarons greeted us at the end of every day.
Even if you don't book Le Lapin Blanc, I highly recommend staying in the Left Bank (Rive Gauche). Sure, the 6th arrondissement is trafficked by those going to Les Deux Magots and Cafe de Flore, but you don't have to be one of them. Take a few turns into St Germain and you'll find beautiful boutiques and patisseries that are worth stopping into. The Seine isn't far, and neither is our favorite museum (if you must), the Musee D'Orsay.
Where to eat in Paris for the weekend
All right, time to get specific. If you're only in town for a few days, it's imperative to plan out your eating schedule.
Afternoon wine bar
L'Avant-comptoir de la mer: This recommendation should come with a warning. The bartender is so charming, the oysters so sweet, and butter so beautiful that you might never leave. Ever. But truly, if you're looking for a wine bar experience in the 6th, and have no interest in sacrificing food for fanfare, this is the place to go. Order the mussels in a tea kettle, or the nori-wrapped salmon, or shrimp carpaccio. It's all amazing. And bring back a scoop of that butter for us!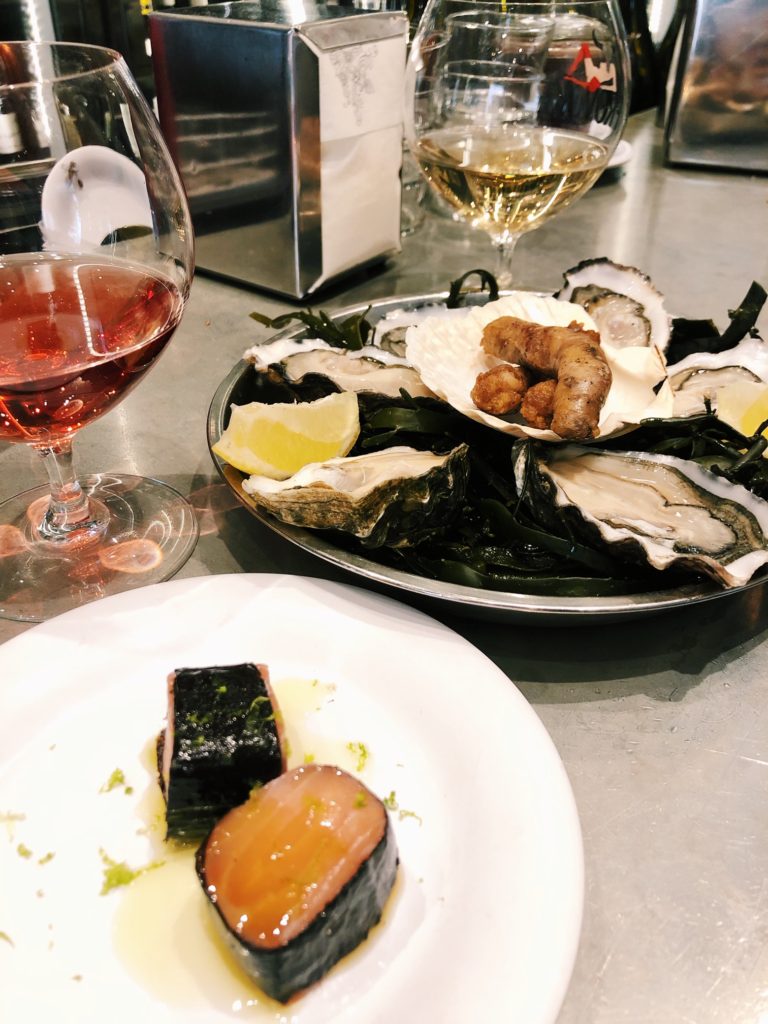 Dinner tasting menus
Restaurant ERH: Anyone who doesn't believe food can be art needs to dine at Restaurant ERH (and so does anyone else). It's that good. We found the tasting menu surprising and delightful at every bite. Pineapple glazed foie. Toro with beets. ERH does Japanese-inspired French food in a manner that is soulful.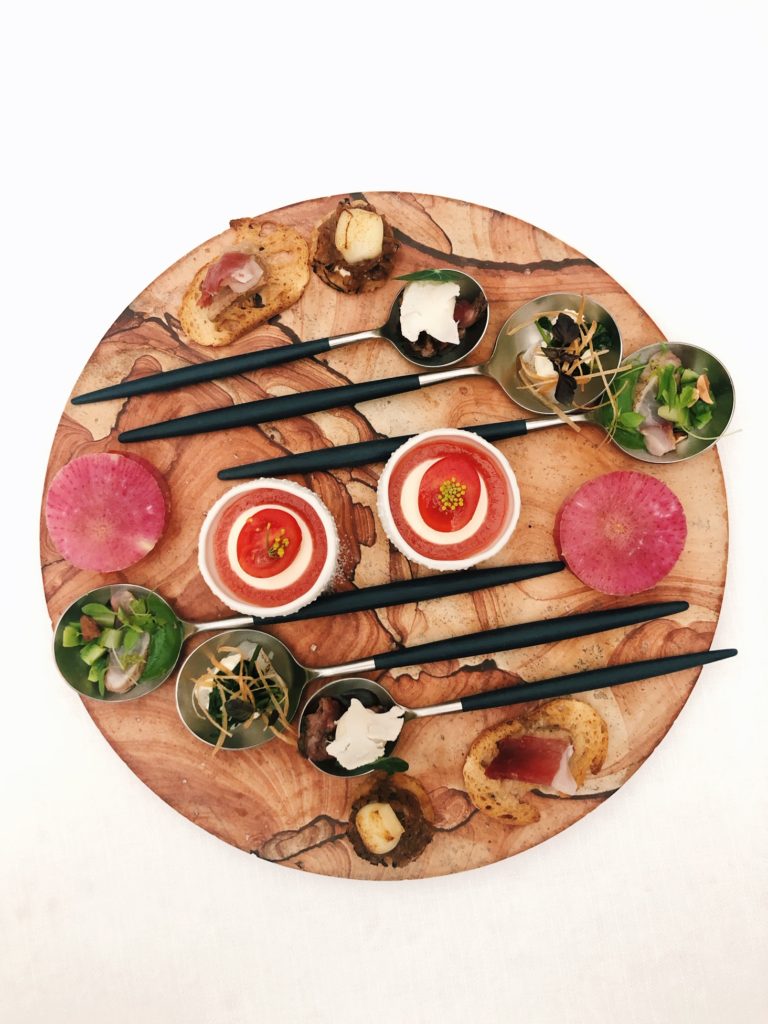 Restaurant A.T: I may have squealed with delight when we sat down and looked at the tasting menu preparations. This food transports you in the most delicate ways. Wild herbs and flowers decorate one of the starters. One dessert tastes like a Japanese inn in the forest. This is nature, channeled into a dining experience in Paris. Nothing is better.
Breakfast croissants and bread
Maison Landemaine: Can we get a round of applause for these pastries, though? I can't recommend this bakery enough— the croissants are fluffy, the financiers flavorful, the tartes beautiful. Show up hungry because you're going to want one of everything.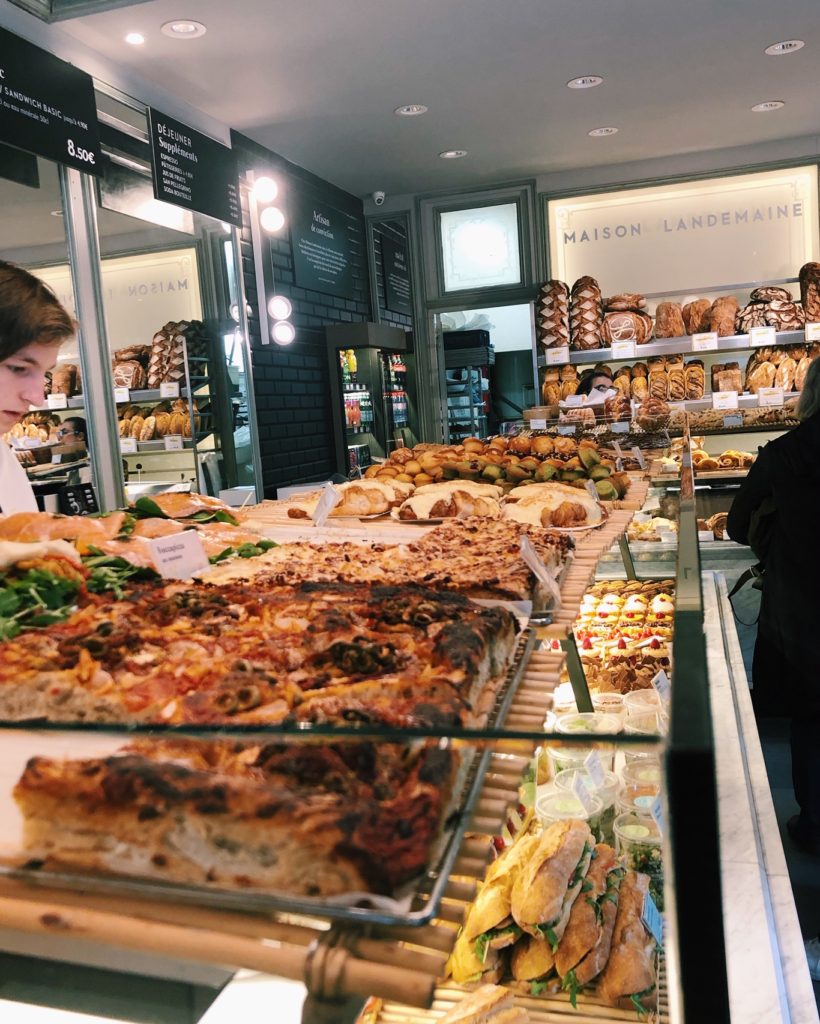 Blé Sucré: Did someone say canelé? Everyone knows we chase those elusive pastries down around the world, and this adorable little spot features the French classics you crave. Plus it's right across from an adorable park perfect for enjoying whatever goodies you purchase.
Sadaharu Aoki: I know, I know… are we in Paris or Tokyo? But seriously, Sadaharu Aoki is an international bakery that actually deserves its recognition. Because cakes inspired by bamboo, black sesame and miso are just too good.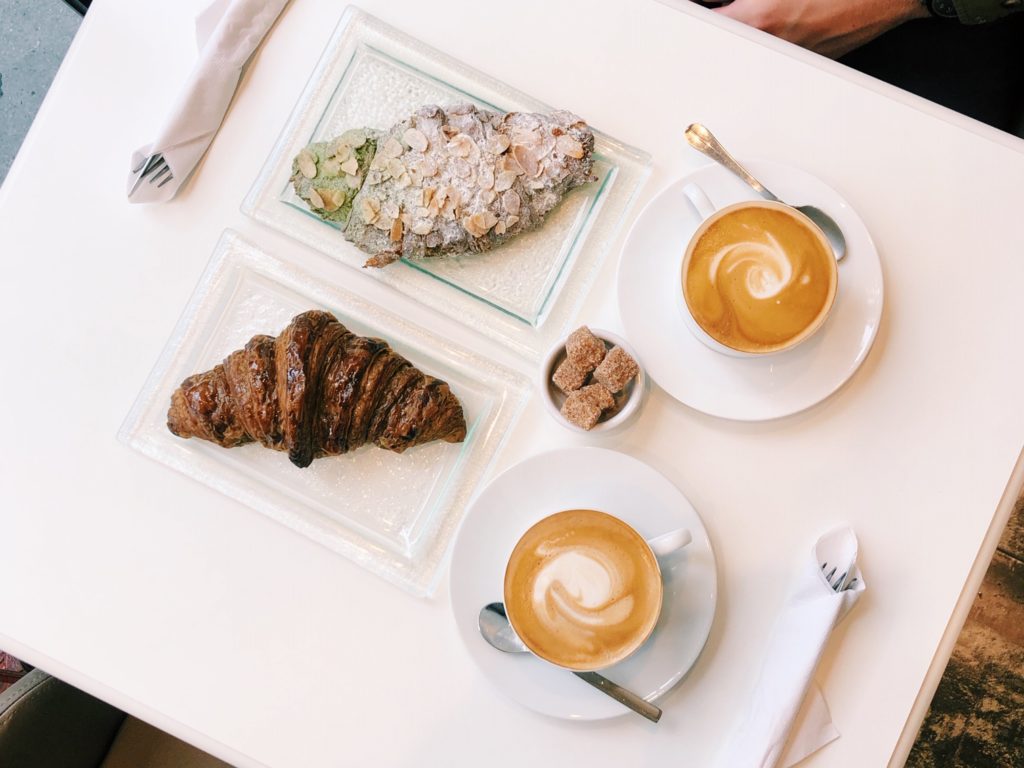 Light lunch with wine
Semilla: A Sunday classic, Semilla serves up everything from razor clams to local cheese to lamb shank for the table.
Clamato: Delightful, approachable Parisian-style seafood for that three-hour lunch you need to have with friends. May I recommend the whelks?
Clover: Possibly my favorite discovery recently, this restaurant serves up vegetables in inspiring, delicious, seasonal ways.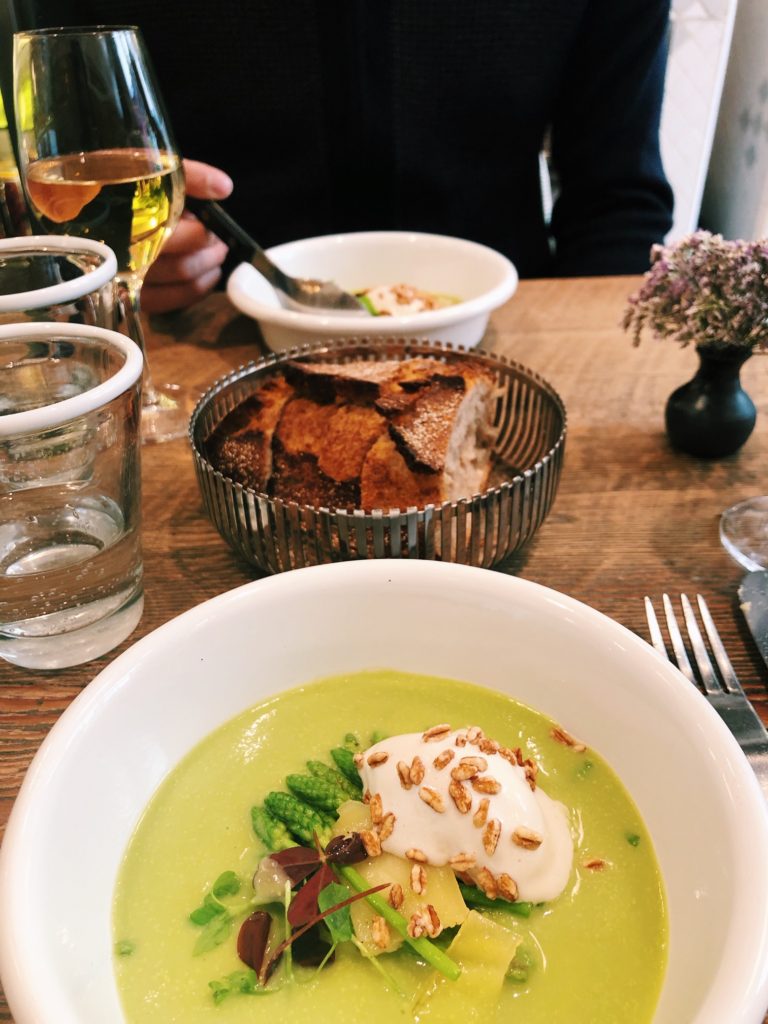 Chocolates, pastries and sweets
Carl Marletti: So here's the story. I thought I didn't care for eclairs. Then I ate a Carl Marletti eclair, and my life changed. The end. I don't care of you love eclairs, feel neutral, or hate them— you have to go to Carl Marletti because what they're creating out of a French classic is nothing short of magical. Chocolate is our favorite but any is great. Get two (or three), because you're going to wish you did.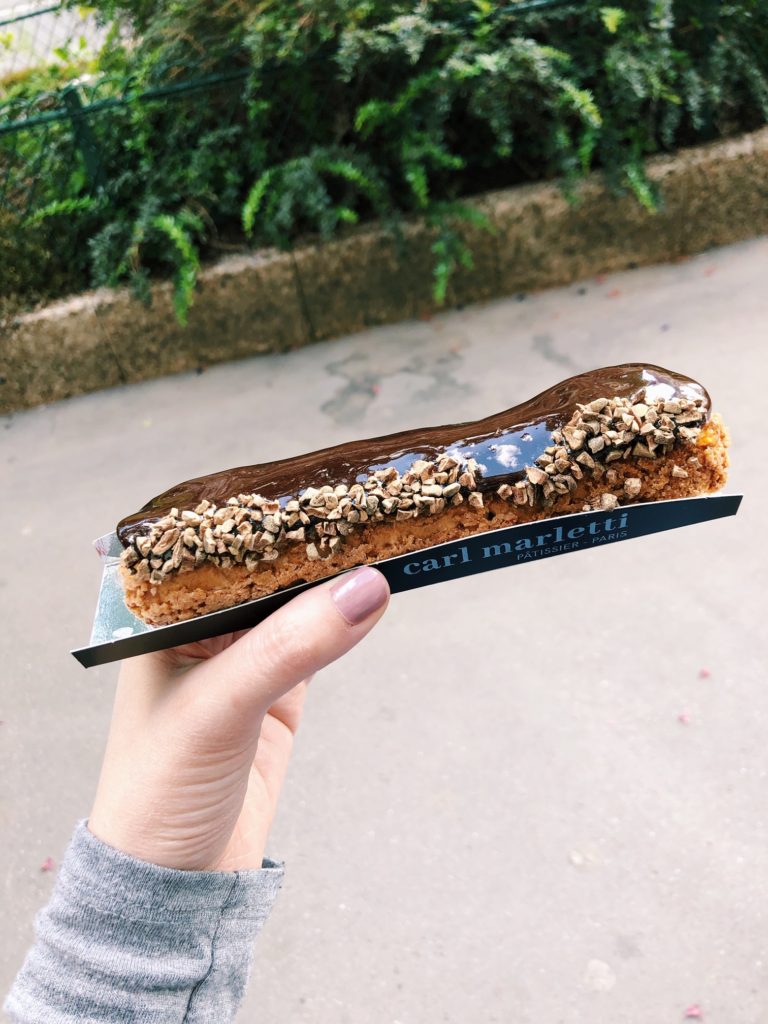 Pierre Hermé: King of pastry, no joke. Any French dessert you think you've tried is taken to the next level by this guy. Everything from mille-feuille cakes to lemon tarts is exquisite: the pure essence of the ingredient and none of the taste fatigue. It's a little scary actually— I could eat these pastries for all three meals and never get tired.
Jean-Charles Rochoux: Our favorite chocolate shop because 1) memories from our honeymoon and 2) their exquisite dessert spreads. I would be insulting these jars of deliciousness if I compared them with Nutella, but that's kind of what it is— nut and caramel spreads with dried fruit with the most decadent ingredients and texture.
Patrick Roger: Another cult favorite chocolatier with a stunning boutique to boot. This shop will feature all of your chocolate bonbon dreams: truffles infused with tea, pepper, spices, fruit. If someone in your life needs a super special souvenir, this is the place.
Where to frolic in Paris
Is it too flippant of me to say, "Frolic wherever you feel like it"? Because that's what we tend to do. But let's get a bit more specific. For us, frolicking is holding hands and wandering through neighborhoods with no particular destination in mind. It's pausing to check out the flower shop, the fountain, or the library and not feeling crunched for time. It's grabbing that delicious pastry and heading to the park to enjoy it.
Jardin du Luxembourg: If you join a Paris tour for more than a day, there's almost no doubt you'll stop by this famous garden. But will you stay? Read a book in one of the numerous chairs? Wander to the side gardens where the locals tend to hang out?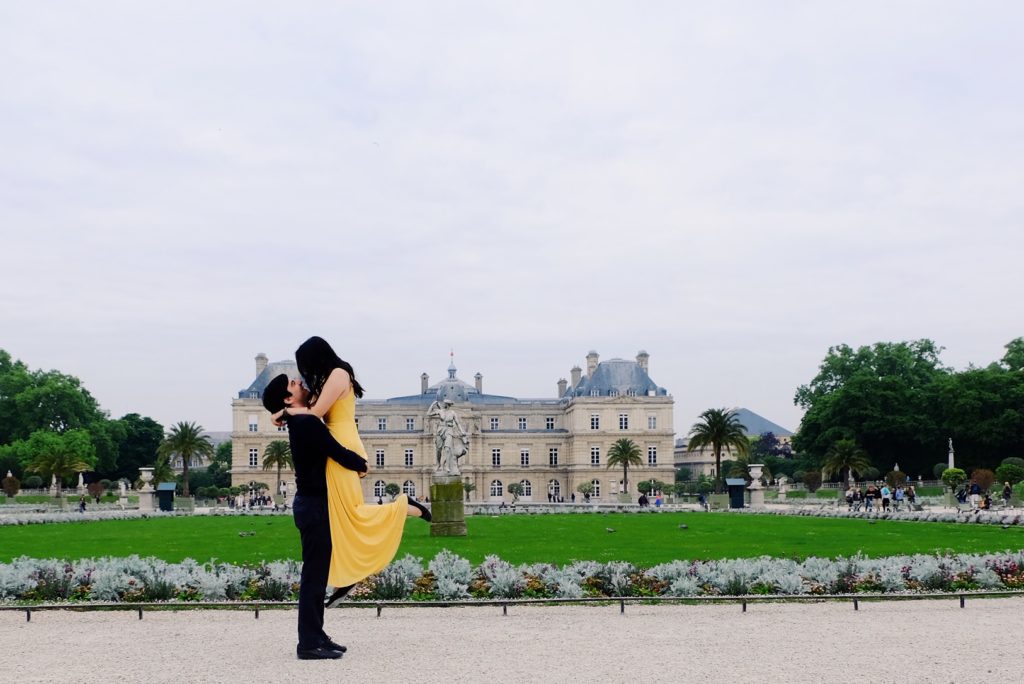 Le Marais: This neighborhood is so fun. The streets are narrower, the feel is a bit more historic, and it's not too touristy. Stop in at any of the fashion boutiques that interest you, and if you're into Parisian history, check out the Musée Carnavalet for the whole story.
Ile Saint-Louis: This island on the Seine is quiet, quaint, and chock full of empty corners to explore. On Saturdays there's a flower market that's not to be missed. If you're looking for a pretty spot to take a Paris photo or two, this is it.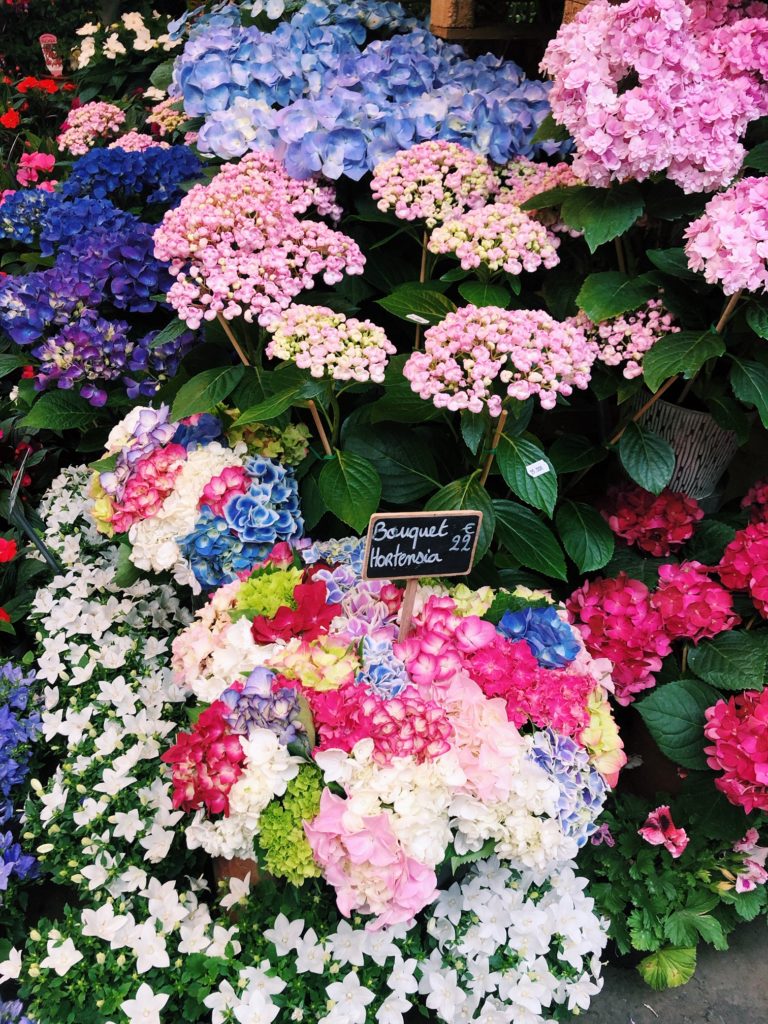 A word of encouragement
Make this Paris weekend your own. Order the second glass of wine and sip it slowly. Take a leisurely walk along the river and watch the sun set. Photograph those details that 99% of visitors tend to miss.
Then come back and tell us all about it!
Pin this for future reference: