If you're looking for a special, off-the-beaten-path destination in Mexico, then Mérida in the Yucatán might be it. With a beautiful historic town, stunning local art, unique cuisine, and magical caves for swimming, Mérida makes the perfect quiet getaway. You'll be able to balance cultural exploration with lots of natural scenery, all in an area that feels both safe for foreigners and rich with local stories. This travel guide to Mérida, Mexico will share everything you need to know to plan a fun trip to the region.
Why you should visit Mérida
My travel bucket list for Mexico alone is many pages long. We love Mexico City of course, along with Oaxaca, the wine region in Baja California, and numerous other towns I've yet to write about. However, I'm far less excited about resort-filled destinations like Cancún and Cabo, even if they are located in beautiful places. So why should you throw Mérida on your list? Here are a few reasons.
It's packed with local charm. As the capital of the Yucatán, Mérida has so much beauty both in its main town as well as access within the region. My favorite thing about a destination is getting to see locals enjoy the cultural features as much as visitors do, and that definitely happens here.
It's safe and accessible for pretty much everyone. If you're hoping to avoid an over-commercialized tourist town but also nervous about navigating Mexico on your own, Mérida is a great choice. It's exceedingly safe, people are friendly, and it has a lovely laid-back vibe. The historic centro is pretty simple and the out-of-town destinations are accessible (more on that later).
Yucatán food is unique and delicious. How about some brothy soup with a touch of lime, or a seafood ceviche, or cochinita pibil with fluffy tortillas? Yes, please. The food scene in Mérida is less highfalutin and more down-home, and it's kind of nice that way. Lots of seafood, local spice mixes, and limes!
Cenotes, cenotes, cenotes! (Please pronounce them "seh-no-tess".) These beautiful caves filled with fresh rain water are an absolute highlight of the region. The best thing about the Mérida area is that there are plenty of cenotes that are off the beaten path, which means you can see them without the crowds.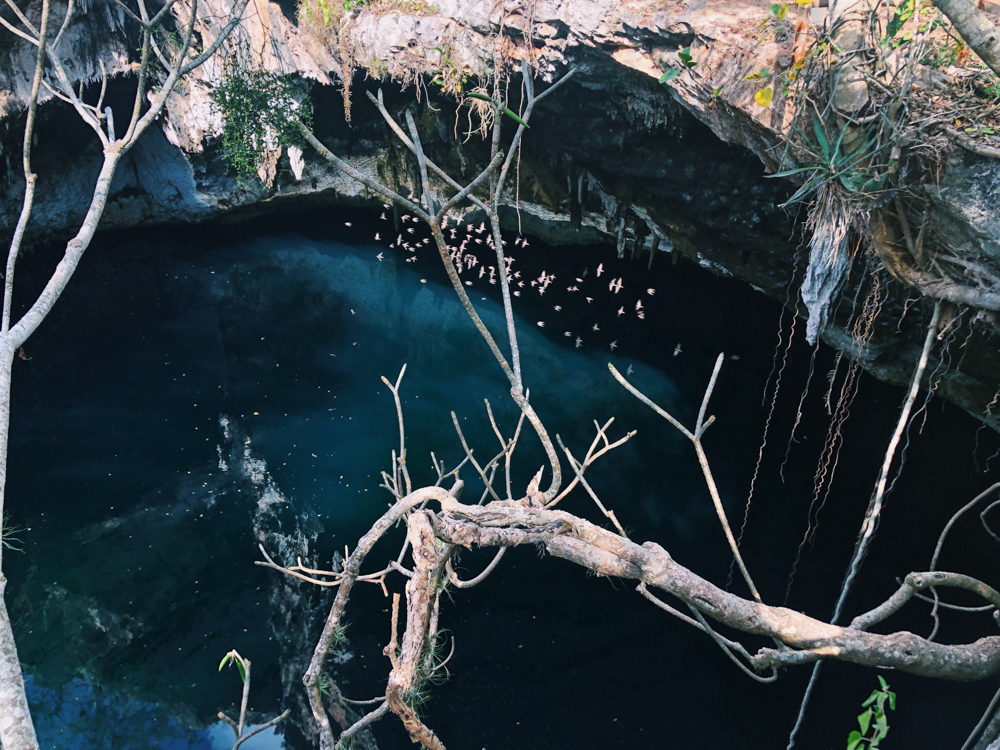 What to do in Mérida
Best culture and explorations
The town of Mérida is simple and beautiful. We recommend staying there for at least two nights to enjoy the slow, creative, colorful culture. Don't forget to wander through the town around golden hour to see the traditional colonial buildings light up with Yucatán sunbeams.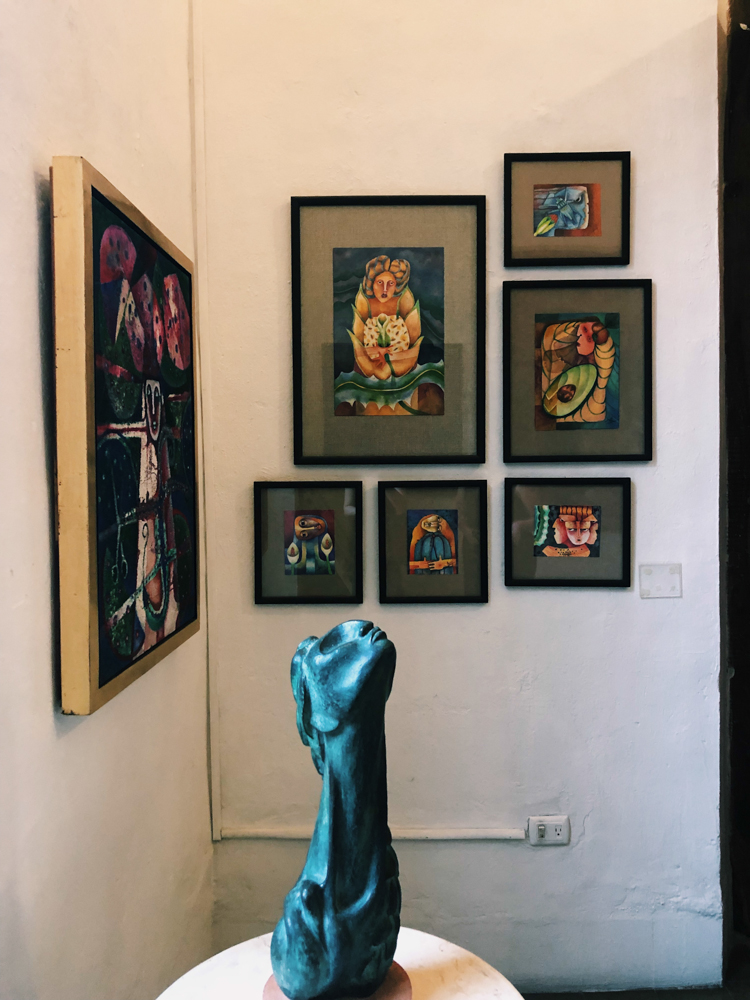 Nahualli Gallery: Stop by for an exploration of current-day Mexican art. Abel, who runs the gallery, is a passionate artist from Oaxaca whose paintings are absolutely mesmerizing. Visiting the gallery is completely free, but if you are inclined, support them by making a purchase! These are one of a kind.
Palacio de Gobierno del Estado de Yucatán: This light green palace is also free of charge and a must-see. The artwork tells critical stories of violence and struggle in the area, as well as the Mayan world view. The paintings are stunning and absolutely crucial to understanding the Yucatán as a unique part of Mexico. If you bring children, be prepared to explain this grueling history to them and help them grapple with it!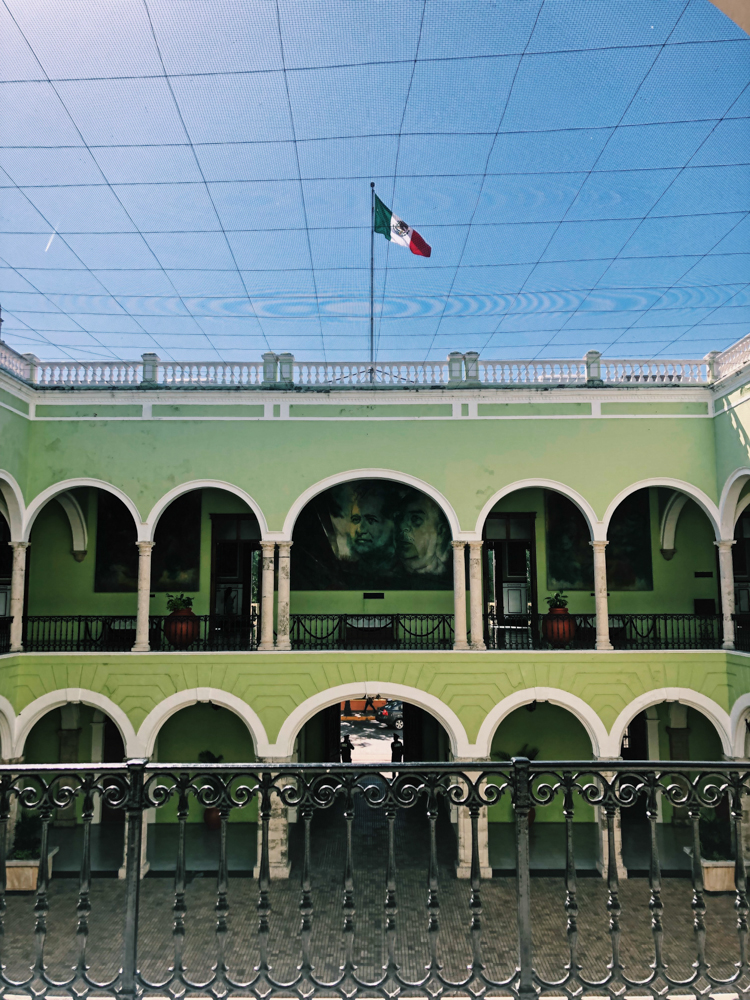 Plaza Grande / free walking tour of Mérida: The Mérida tourism office hosts a daily free walking tour at 9:30 AM that meets in the Plaza Grande. It is a wonderful way to orient yourself to the city's most interesting historic buildings, as well as the story behind the town's development. The tour is offered in both English and Spanish simultaneously, so please tip that guide!
Mercado Lucas de Galvez: Head to the market for some local honey! Mérida has fantastic honeybees, and the best are a stingless variety that make miel melipona. This honey is beautifully dark and locals claim it cures everything, pretty much. I can also attest that it tastes amazing. If you plan to by honey, ask for "miel pura" and make sure you have cash with you.
Gran Museo de Mundo Maya: We actually failed to make it here and wish we did! Based on what others say, it's a great way to learn about Mayan culture and civilization, especially if you haven't been to the Anthropology museum in Mexico City (which we also highly recommend).
Mérida's various arches: One of the scenes I really wanted to capture in Mérida was an arch at sunset. We headed to the San Juan arch near San Juan Plaza, which was so beautiful at golden hour. To learn about the various arches, here's a great article.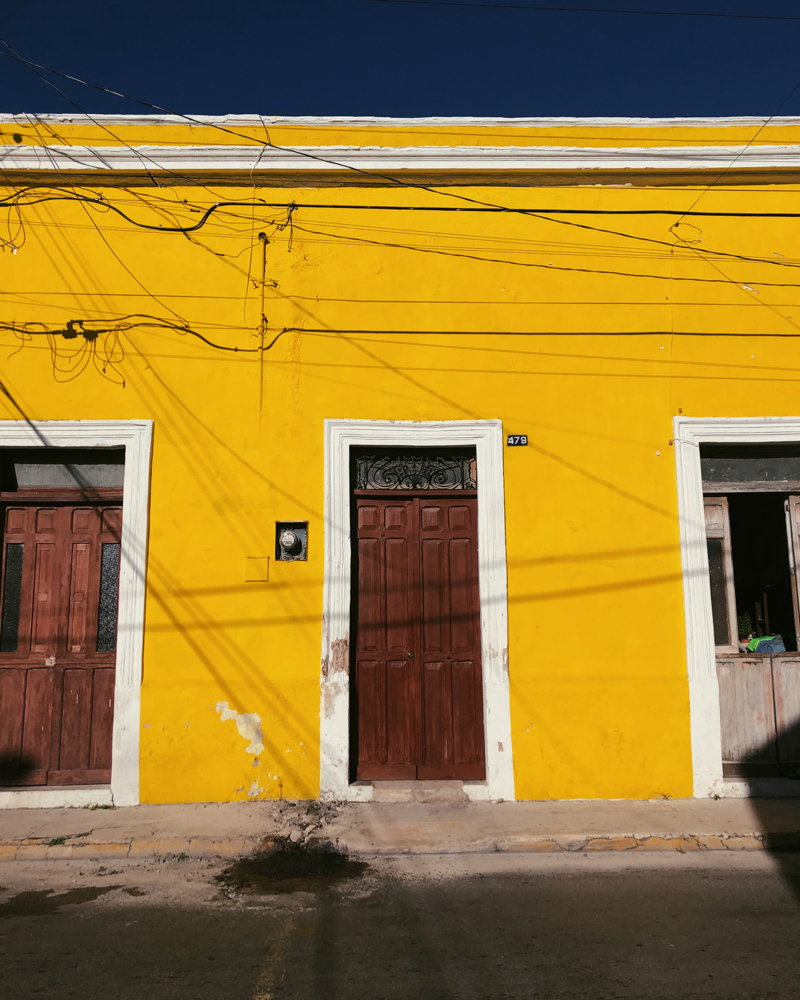 How to visit the cenotes — natural cave swimming
As mentioned above, cenotes (seh-no-tess) are natural sinkholes in the limestone that fill with fresh rainwater. There are hundreds if not thousands of cenotes all over the region (and also in other parts of Mexico). The challenge is finding ones that have safe staircases and platforms, but are not completely overrun with other visitors.
You have a few choices when it comes to visiting local cenotes. First, you can rent a car and try to find them on your own with a bit of internet research and a GPS. The challenge is that many of the cenotes listed on the internet will also be found by others… if they are easy to find. Many cenotes are off of paved roads and poorly marked, unless of course they are wildly popular. Our favorite thing about the cenotes we visited was that there were relatively few people, so we don't highly recommend this option.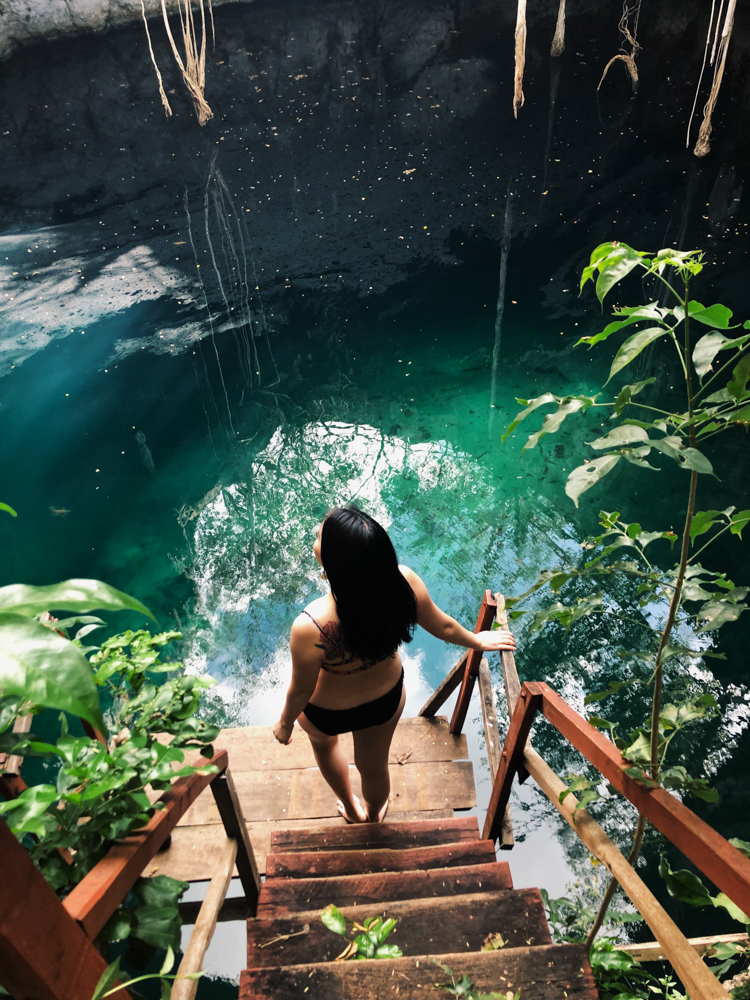 Another option is to have a local guide take you. There are plenty of tours offered in the town of Mérida that will do a full-day excursion including stops at haciendas, Mayan ruins, or other interesting places. We opted for an AirBnb experience and we absolutely loved it (not #sponsored)! Here is the experience we booked— there are plenty of these on AirBnb but we highly recommend Oscar's engagement with a local Mayan village. If you've never been to a community like this, it's a great way to experience it.
If you're on the fence about visiting cenotes while you're in Mérida, please take the plunge (literally)! I knew very little about the experience of swimming in caves before my trip and it actually became the highlight. The water is so silky and clear, the caves are often quiet and secluded. I cannot recommend visiting cenotes enough!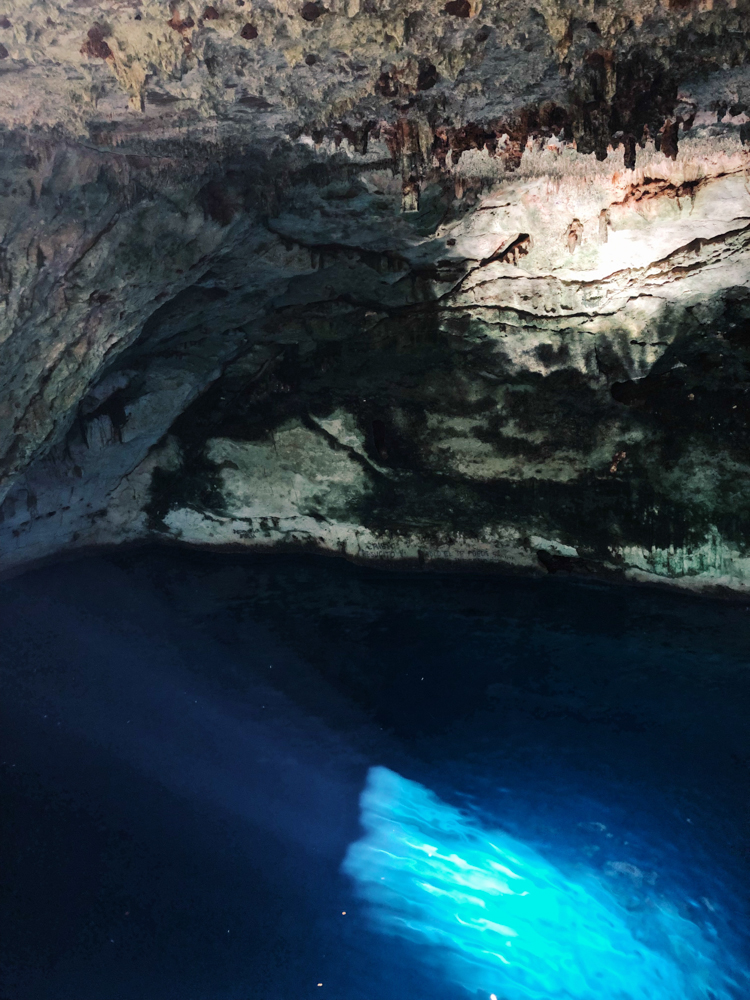 Where to stay in Mérida
Outside Mérida
Hacienda Temozón: If you're up for an upscale and off-the-beaten-path adventure, this is a great spot. The hacienda is a really interesting property with a long history in the region. It saw the rise and fall of the sisal industry, which at one point made Mérida one of the wealthiest cities in the Americas. I was lucky enough to have a travel buddy with Marriot points she wanted to spend, so we stayed here for 2 nights.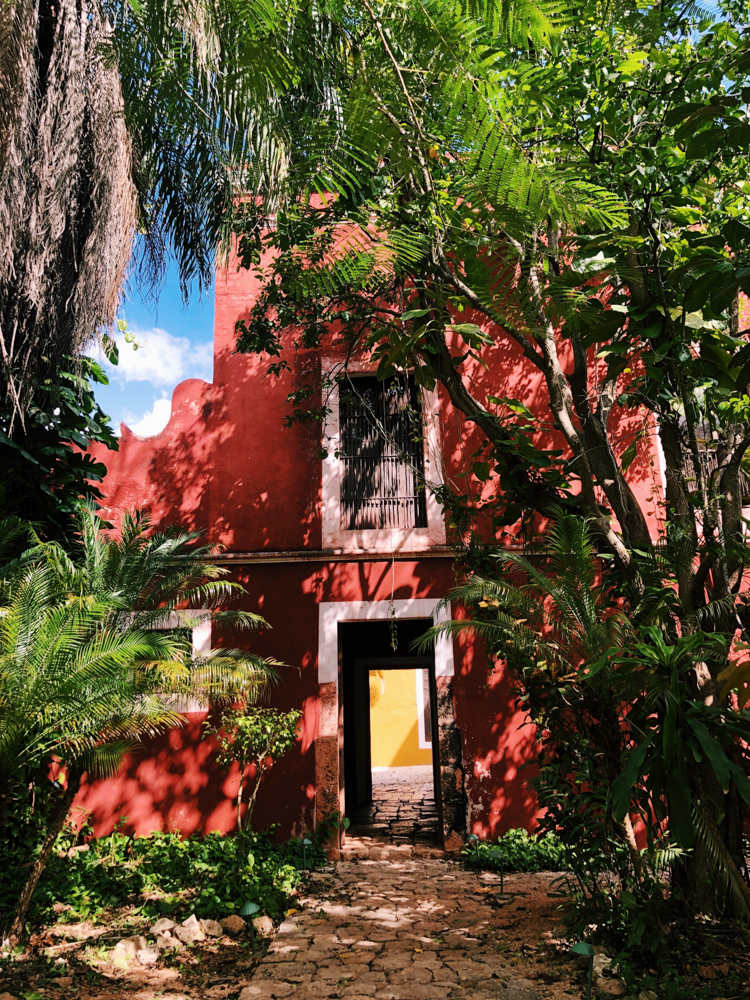 Should you stay at an hacienda? To be honest I felt mixed about it the whole time. On the one hand, the hotel is one of the few consistent forms of employment within many miles, and it provides a decent place of work for a number of people living in the outskirts of Mérida. On the other hand, the place itself is historically no different from a plantation in the US. It thrived on slave labor, particularly the Mayans who are still a marginalized people group in Mexico today. Coincidence? I think not.
The reality is, much of the ground we walk on whether in Latin America or anywhere else, has witnessed violence and injustice. Many of our institutions today perpetuate systems of inequality. When we visit haciendas or colonial towns, we need to remember this, engage with it, and appreciate what it stands for today. If you choose to stay at the Hacienda (or visit one on your trip), be sure to inquire after the history and invite your tour guide to give you their honest thoughts about the facility.
The thing we loved about the Hacienda was not only its stunning architecture but the cenote it has directly on its property! This was the quietest, most remote cenote we went to. Take a bike from the hotel and ride for about 10 minutes (on bumpy dirt road) to the cave, and you'll likely have it all to yourself.
In Mérida Town
Rosas y Xocolate: We stepped into this adorable boutique hotel for some photos and it has quite a fun vibe! The hotel is on a fancy boulevard with new developments and somewhat far from the Centro though.
AirBnb options: Lots of Mérida locals (and expats) run good options that feature private swimming pools, optional breakfast, and an opportunity to stay one of the city's lovely colorful buildings. We recommend staying slightly north of the Centro, so you have a quiet place to retreat after a long day, but can still easily access the downtown without too much schlepping.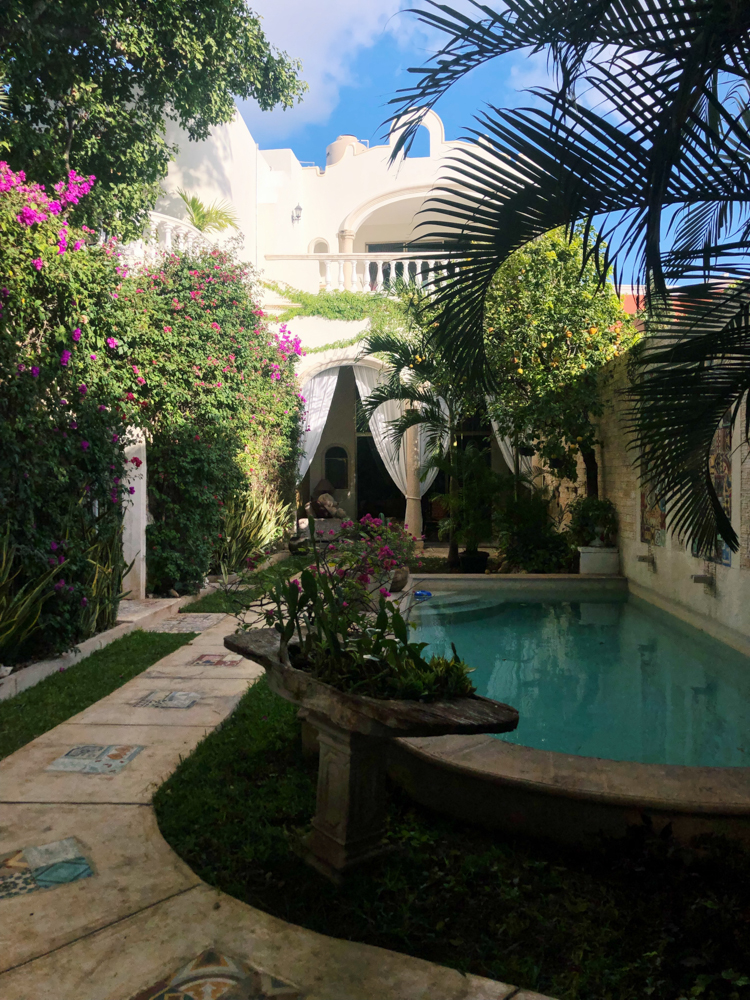 Where to eat in Mérida
The food in the Yucatán is fantastic. Like any region in Mexico, it's a thoughtful integration of local ingredients, salsas, garnishes, and flair. That said, I would not consider this region to be motherlode when it comes to Mexican cuisine (go to Mexico City for that!). Now that caveats are out of the way, try these fantastic spots for food:
Dulcería y Sorbetería Colón: This place is as traditional as can be, with its bright, smooth sorbets that celebrate local fruits like sour tangerine, coconut, and mamey (like papaya without the watery-ness). We loved this place in the main square of Mérida so much we may or may not have gone 3 times in 2 days. They have new flavors everyday so…
Maíz, Canela, y Cilantro: This is the cutest spot for breakfast! The home-cooking style here is exactly what you'd want to tuck into when you're pretending you have a sweet abuelita who makes traditional dishes (or you're lucky enough to have one).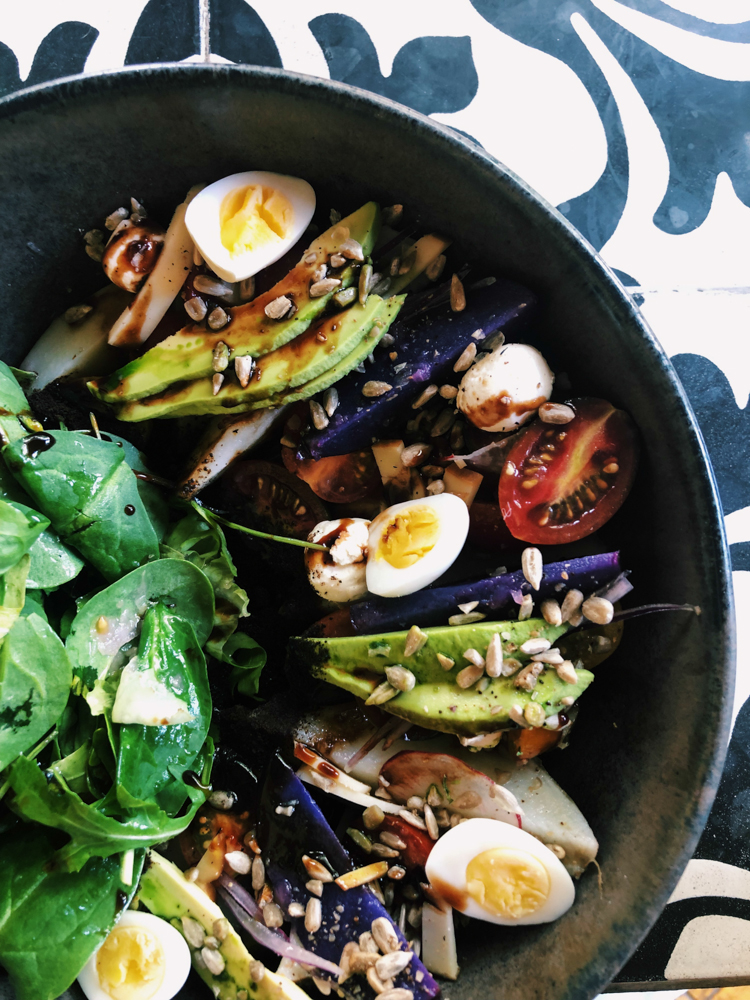 Ku'uk: This is Mérida's fanciest foodie establishment, and it will not disappoint. The dishes are absolutely beautiful and overwhelming (in a good way). Be aware that the a la carte menu is meant to be shared! If you can swing it, show up with a few folks so you get to try multiple dishes.
Apoala: This adorable restaurant is tucked into a really nice plaza of restaurants where there are concerts and dancing (or so we hear) in the evenings. The fair is creative and modern— if you've been traveling for a while and want something vegetable-forward, this is your spot. They also have a great speakeasy; ask your server about it!
What to bring to Mérida
Recommending a packing list is always challenging, but here are a few things you absolutely must bring:
Mosquito repellent (trust me)
Closed-toed walking shoes or sneakers
Clothing for hot (super hot) weather if you're visiting in the summer
Sunscreen
An underwater camera for cenotes if you have one!
A note on apparel: Mérida is used to lots of expats, locals, and tourists walking around in summer clothing, so no need to worry too much about showing skin. That said, people tend to dress nicely in the upscale establishments so plan accordingly.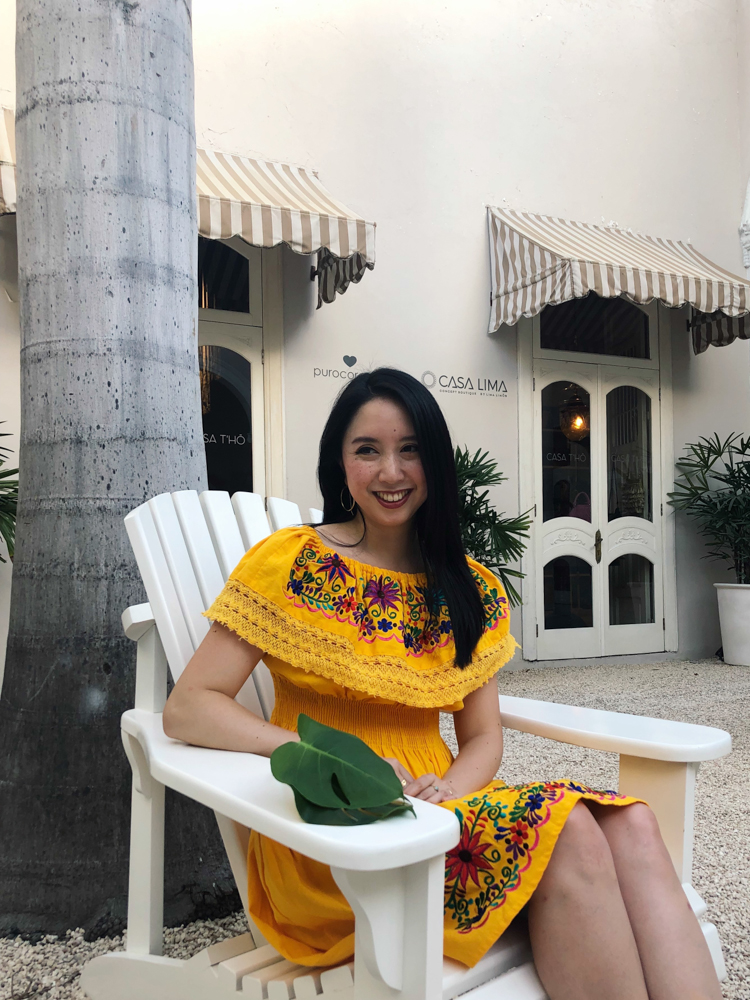 More Mérida resources
Mexico Cassie is a fabulous blog featuring the life and travels of an expat family. I love Cassie's honest recommendations and descriptions of living in Mérida. We didn't get to try all her favorite restaurants but I think you should!
Hippie In Heels has some great articles on her time in Mérida! We used these as a reference when we were trying to decide what to prioritize during our short time there. She also has some awesome Bnb recs!
AirBnb experiences are a great way to enjoy the city. We found that there are so many options in Mérida and wish we had the time and budget to try them all! These reasonably priced experiences are such a good way to meet locals, learn about their way of life, and get a little adventure in your itinerary.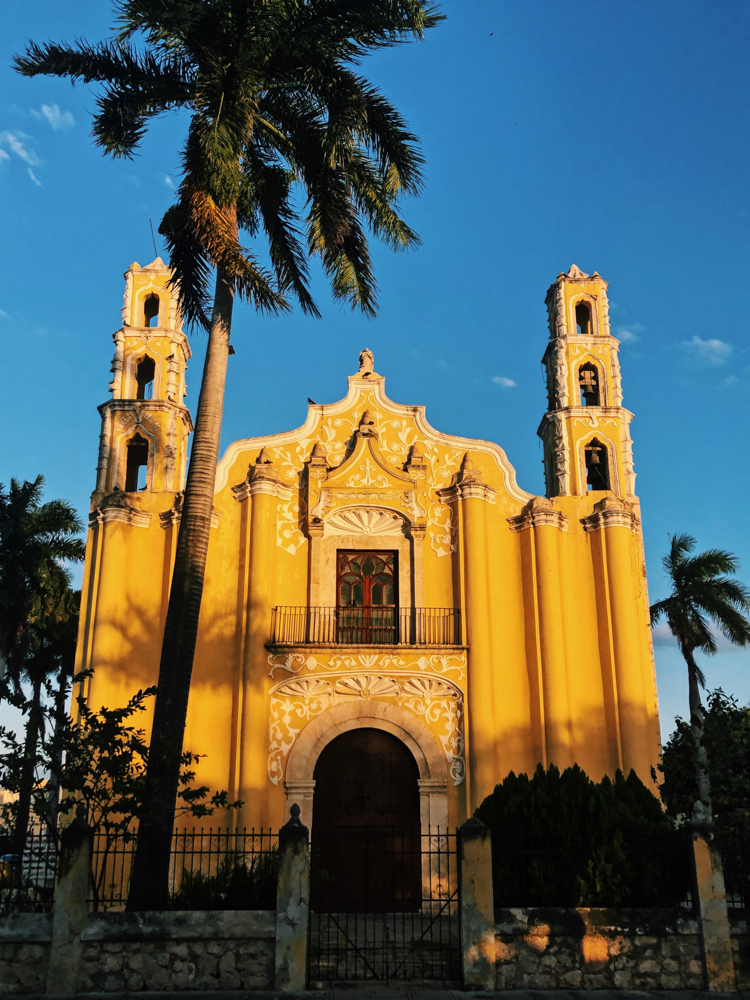 Pin this for later