Cambodia is a place I'll never forget.
I grew up dreaming of visiting, and in April of this year, I finally did– with two of my best girl friends from college, one of whom just finished two years with Peace Corps there.
If you've ever to traveled to Southeast Asia, you'll find a lot of similarities between Cambodia and neighboring countries. But you'll also find flavors, stories, and challenges unique to Cambodia. Navigating the Khmer kingdom, still very much in recovery from the horrors of the Khmer Rouge, can be an adventure in and of itself.
I should preface this travel guide by saying that if seeing the world is important to you, I think you should visit Cambodia– and not just Siem Reap, where the famous temples are. But it might be a tougher trip than you imagine.
Cambodia is vibrant. In a single moment, it holds harrowing stories of human evil as well as glorious evidence of kindness, innocence, creativity and beauty. The Khmer people have lived in this region for centuries, and despite the destructive efforts of the Khmer Rouge, much of Khmer culture survives.
This guide will show you some of my favorite parts of Cambodia. It's by no means comprehensive, but it's also not just about typical tourist attractions. And ultimately, I hope you'll go. Even if it's a part of a multi-national trip to the entire region, I hope you'll stay awhile.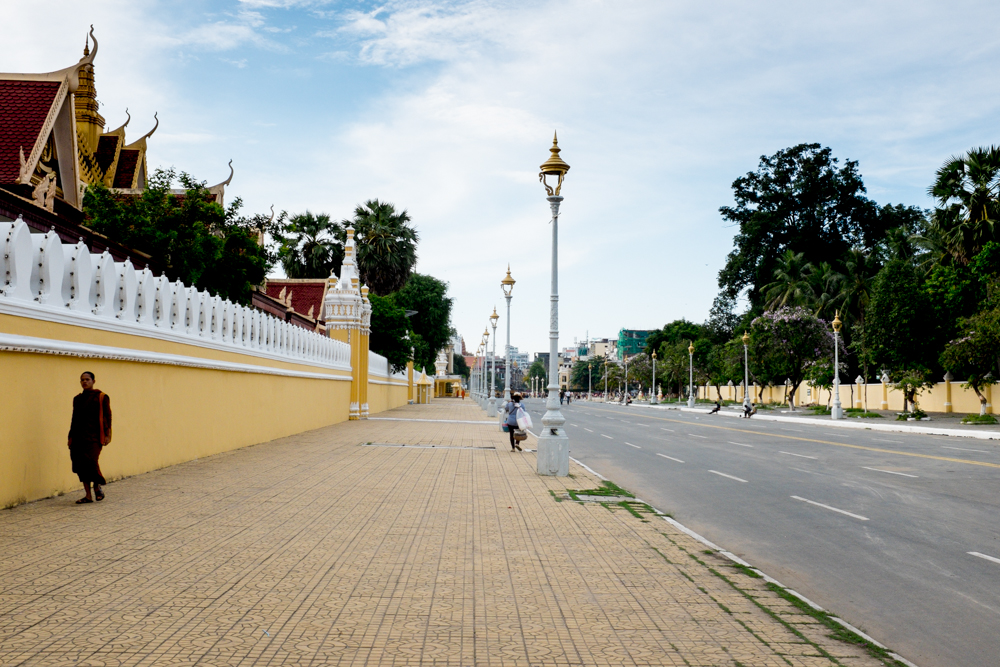 Phnom Penh
The first thing that struck me about Phnom Penh is that it's really pretty. There are trees everywhere and a bizarre mix of French colonial architecture and traditional Khmer embellishments.
Phnom Penh is where you'll land if you're starting from the capital. And if you're intentional about truly seeing Cambodia, you must stop here.
The most common sights in Phnom Penh– by far– are the Tuol Sleng Genocide Museum (S21 Prison) and the Killing Fields. Usually people visit both these sights in one day to experience the heartbreaking journey of prisoners from torture in the prison to death in the fields.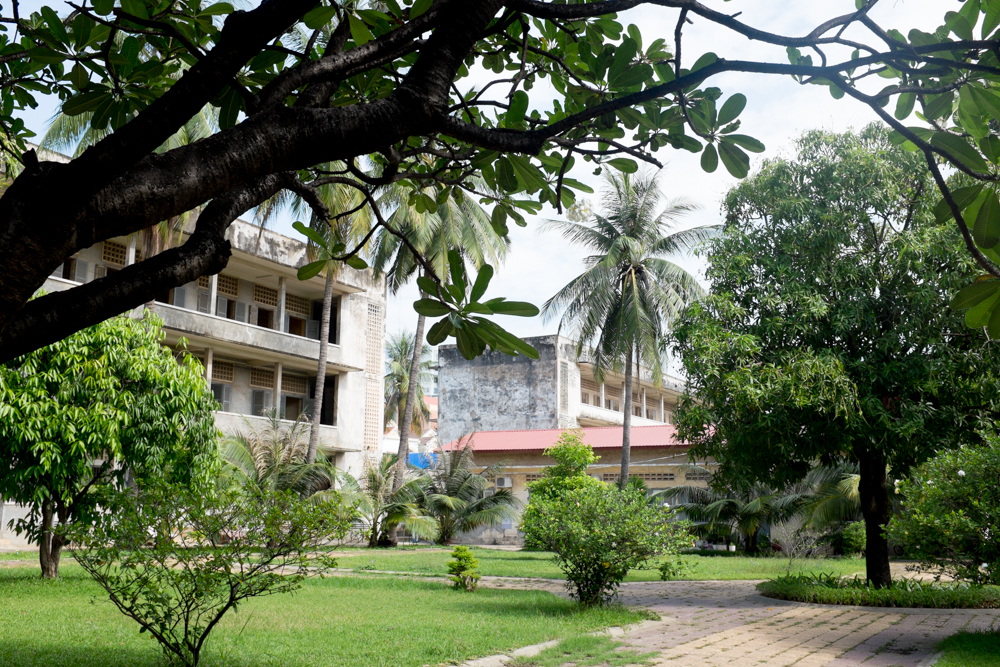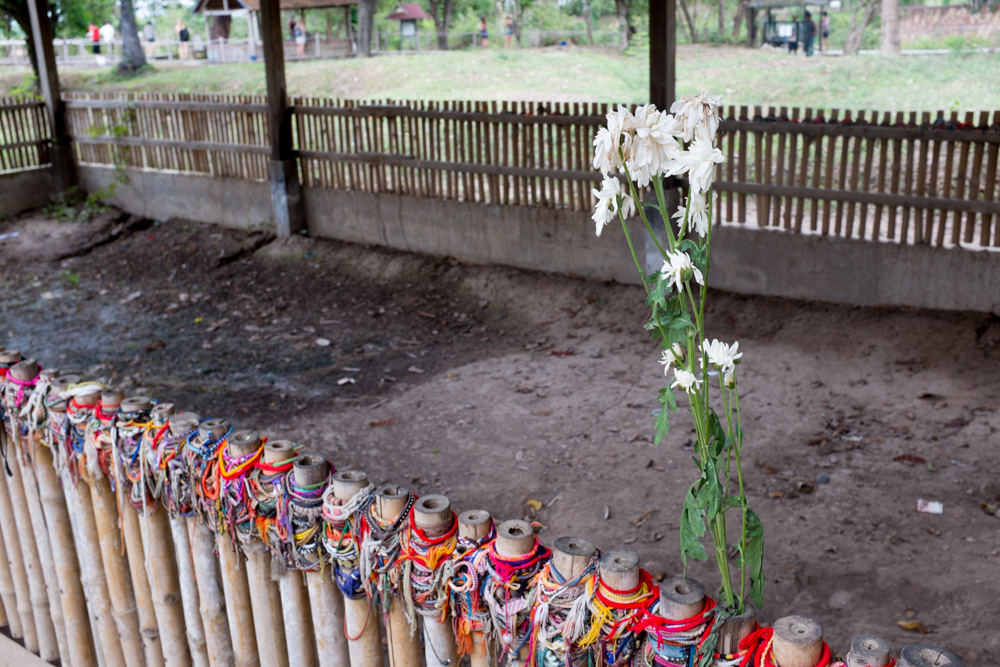 What I love about these two sights is that they are so well-preserved. There's no pretense, no presentation, just storytelling. And as difficult as it is to hear the voices and see the faces of those whose lives ended here, I'm encouraged that Cambodia has taken ownership of what happened and wants the world to see it. In fact, Germany helped support the building of the museum in order to commit the genocide to public memory– that it might never be repeated again. To see this is to become a holder of that memory.
Beyond this somber day, you'll likely wander by the large square next to Cambodia's palace and famous temples. Take in the public life: families out on the river, monks passing by, mopeds weaving between clusters of gridlocked cars.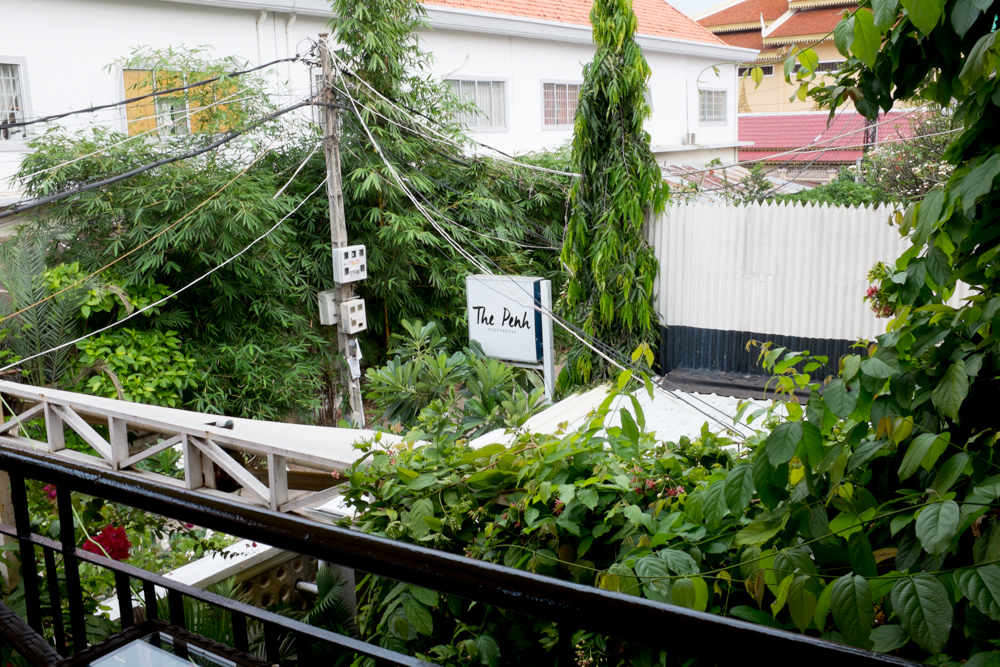 Stay: The Penh Guesthouse
We enjoyed the Penh Guesthouse, but I would strongly recommend emailing them directly for reservations. This is the best way to get a good deal!
I'd recommend staying long enough in Phnom Penh to visit the genocide sites and also get a feel for the city. There's not exactly a need to linger (there are more fascinating places to discover), but it's definitely worth a night or two.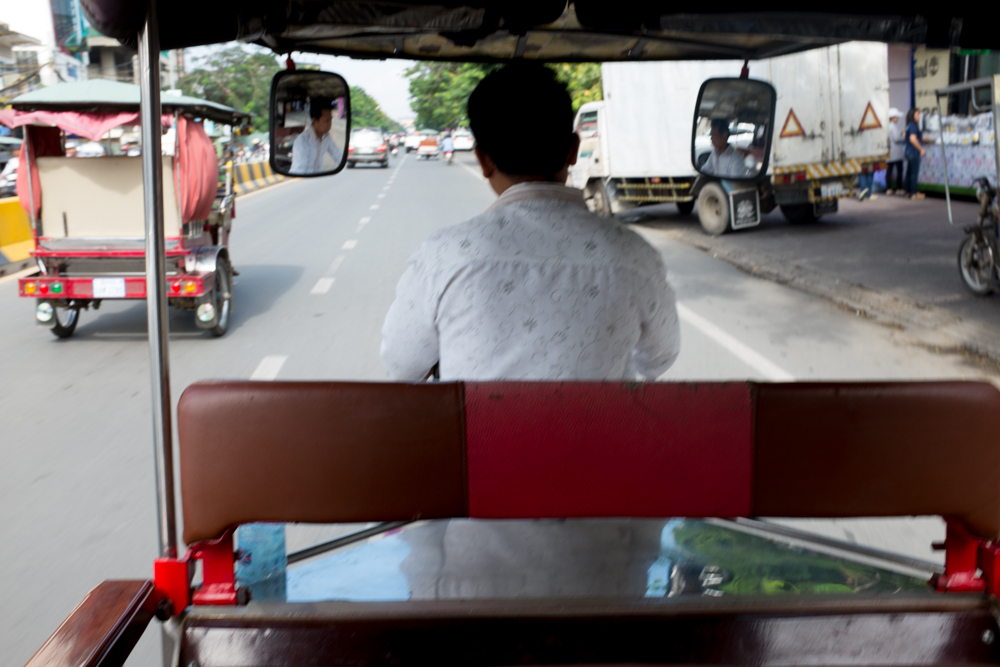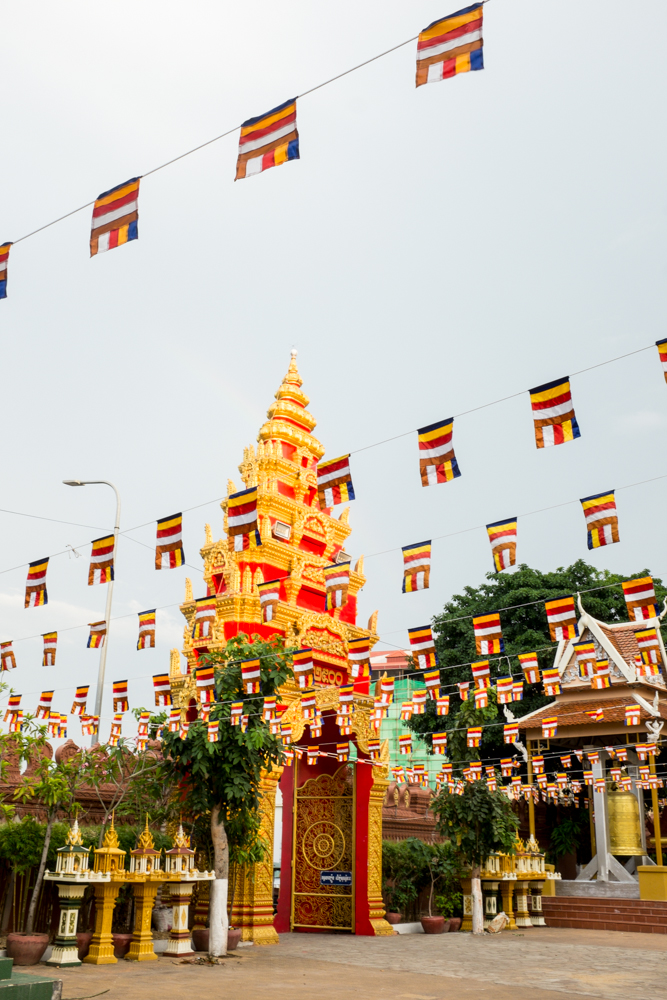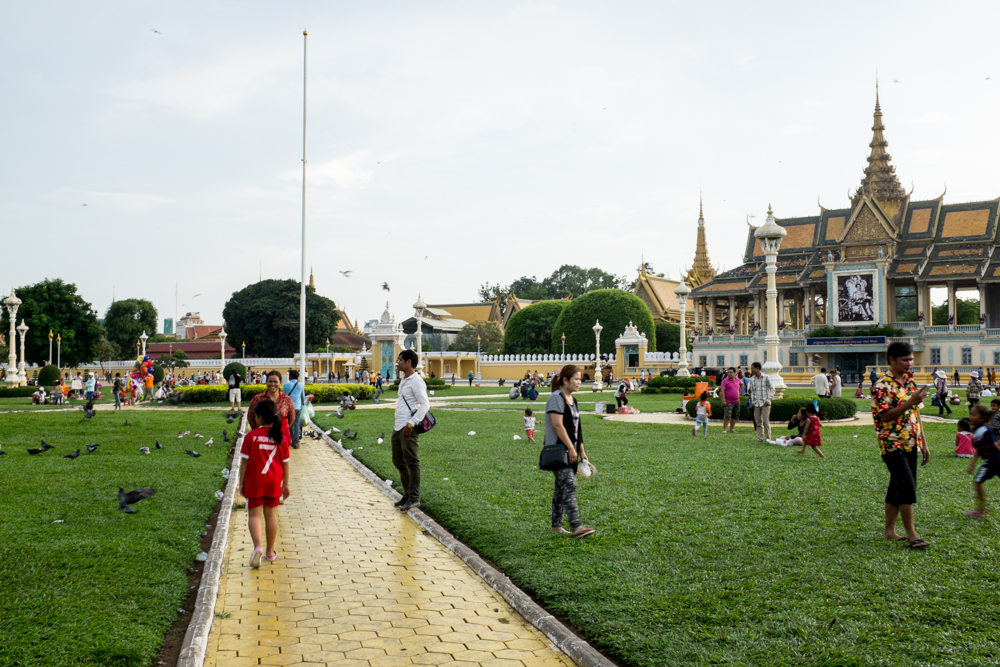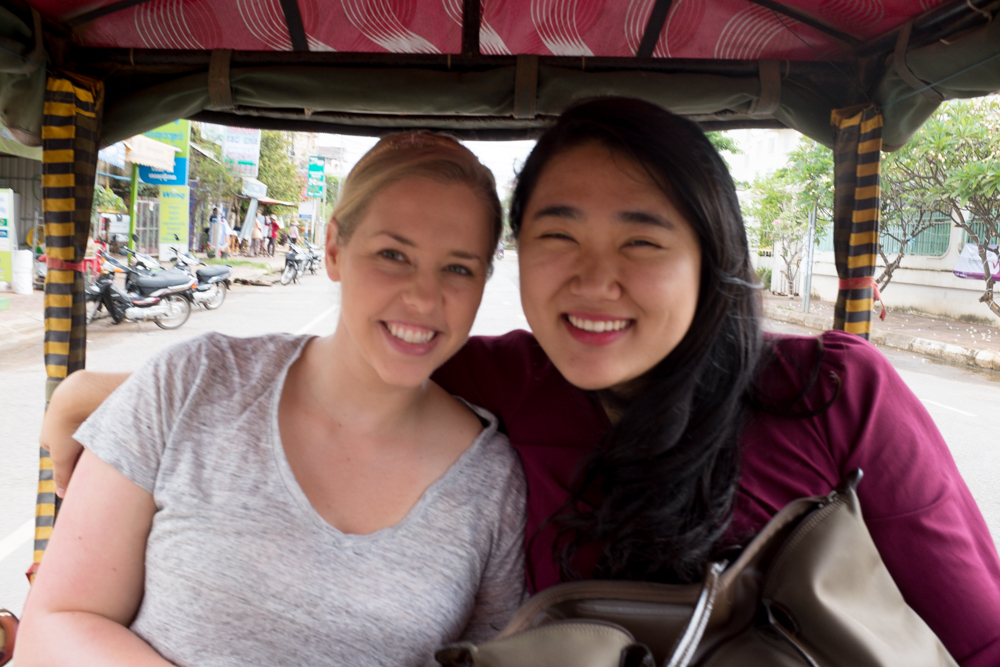 Getting around: Tuk-tuks
If I had a dollar for every time a tuk-tuk driver got lost in Cambodia, I'd be eating a lot of Khmer noodle soup. Most tuk-tuk drivers know where the tourist sites are, but if you're looking for a particular restaurant, it's best to get a SIM card and track yourself on a map. In our experience, most of our drivers had no idea where things were.
If you're sensitive to pollution, I'd bring a face mask (common in Asian countries) or bandana for your tuk-tuk rides. A lot of locals wear these– so you'll actually fit in– and it'll keep your nasal passages from feeling clogged with particles.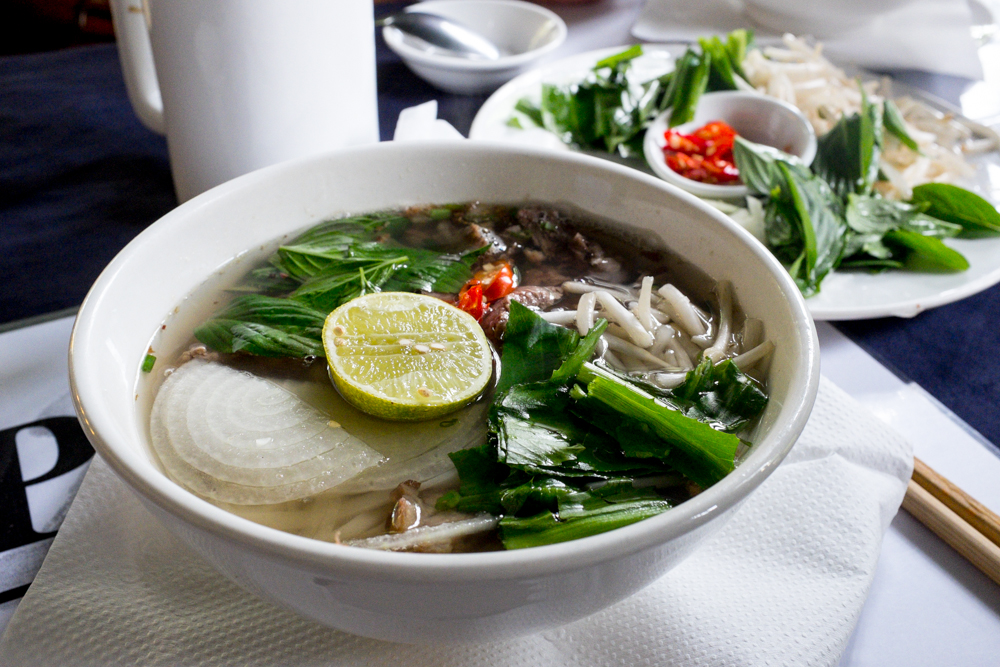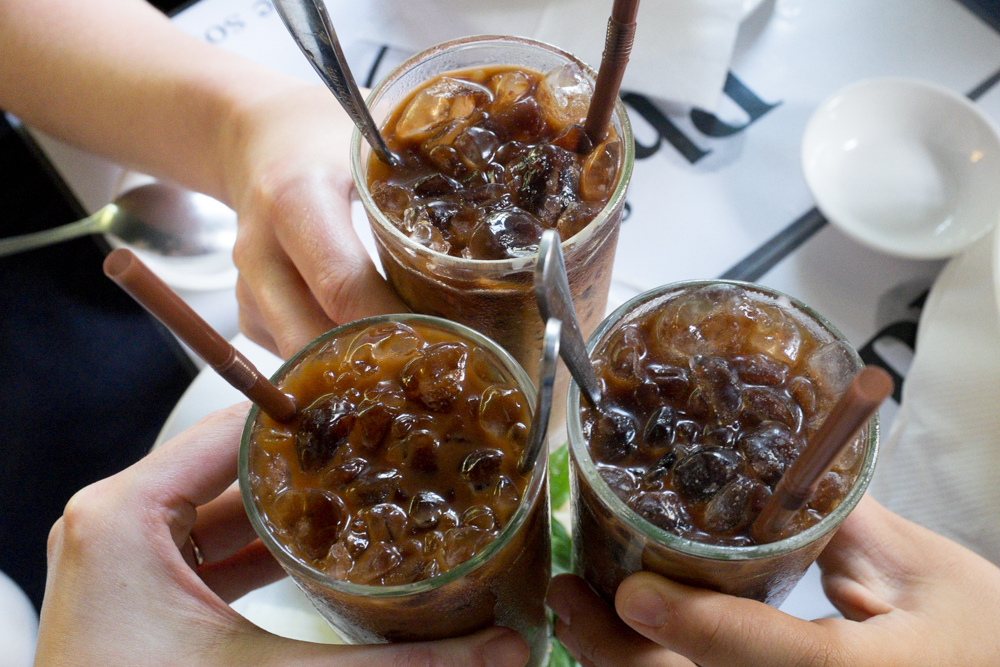 Eat: Pho Fortune
Oh, man. I just about lost my mind when I learned that noodle soup was a breakfast food. I can eat noodles anytime, anywhere– so this was perfect. And here at Pho Fortune (vetted by my Peace Corps friend to be super clean), a $3 bowl of noodles is just about as good as it gets. The herbs are so fresh and fragrant you wouldn't believe it. Grab an iced coffee there too.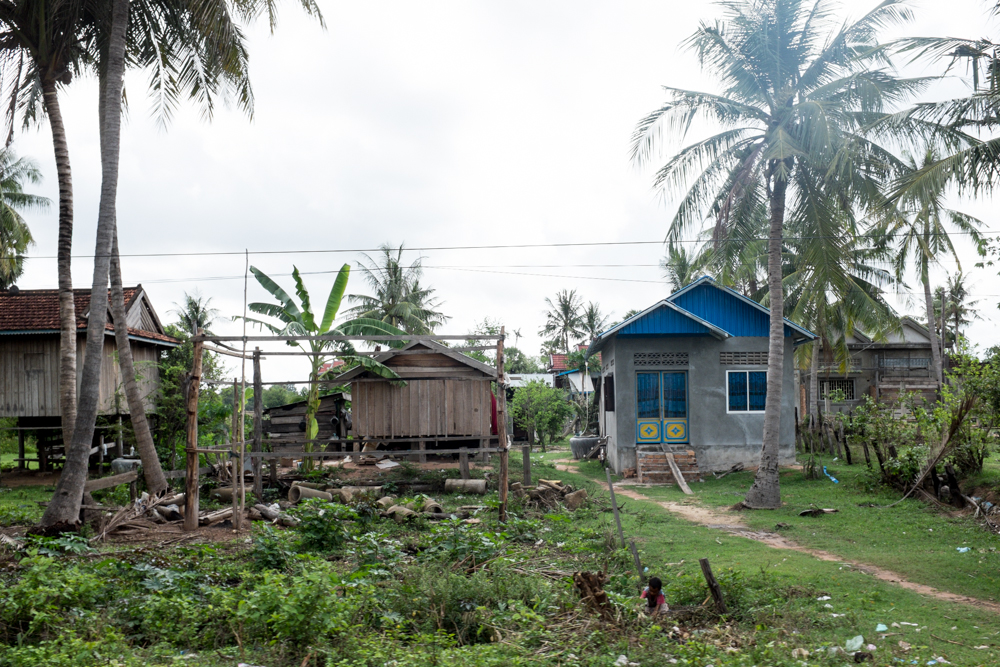 Detour: Phnom Kravanh Village
Indulge me a bit as I share a few snapshots from my friend Jasmine's village. Jasmine is a dear friend from college who recently completed her service with the Peace Corps (I'm SO proud of her!). She's the one who showed us around Cambodia.
Between our tourist activities in Phnom Penh and Siem Reap, we spent two nights near the village where she taught English. This isn't a place I'd recommend for just anyone to visit, but I did cherish the opportunity to hang out with Jasmine's students and take a moped ride on the dusty red roads.
Jasmine's sweet host sister made us lunch (marinated beef with a phenomenal Kampot pepper sauce) and took us for a little loop around the town. I'm so grateful to have been able to meet her and see a small piece of Jasmine's experience.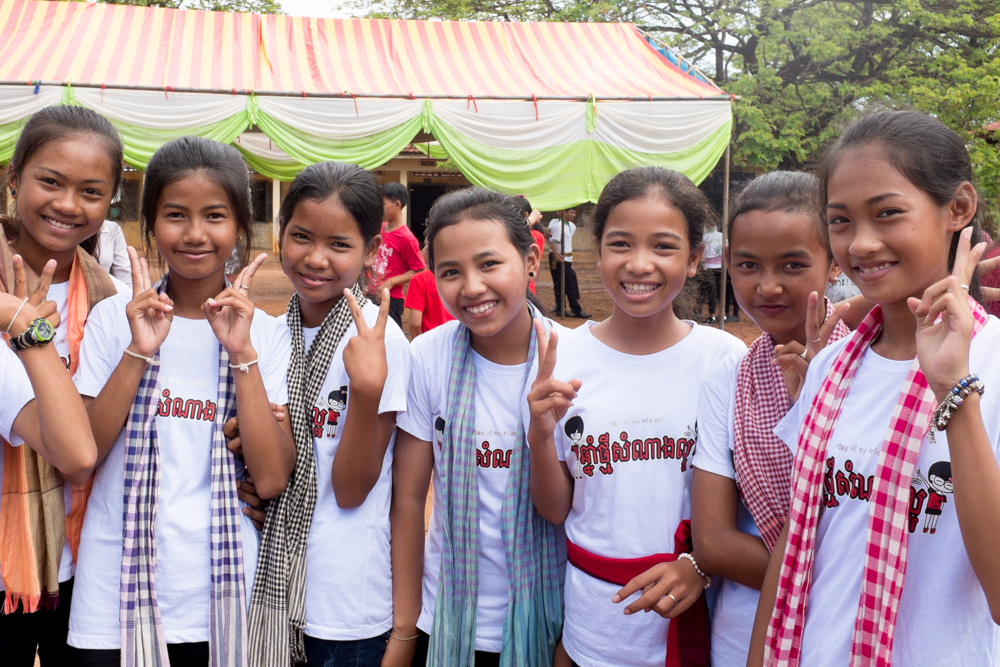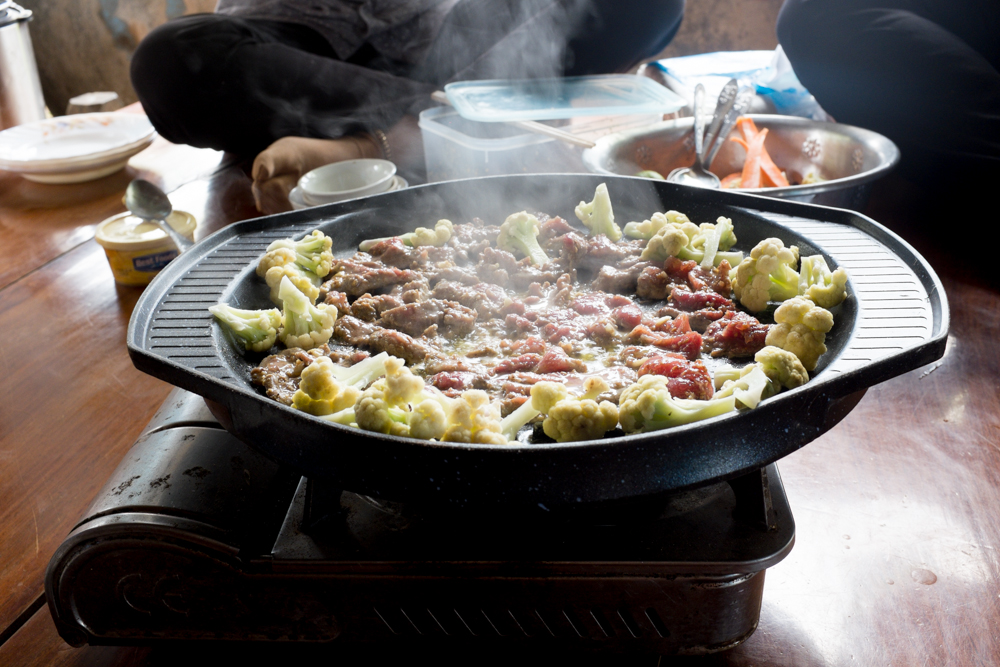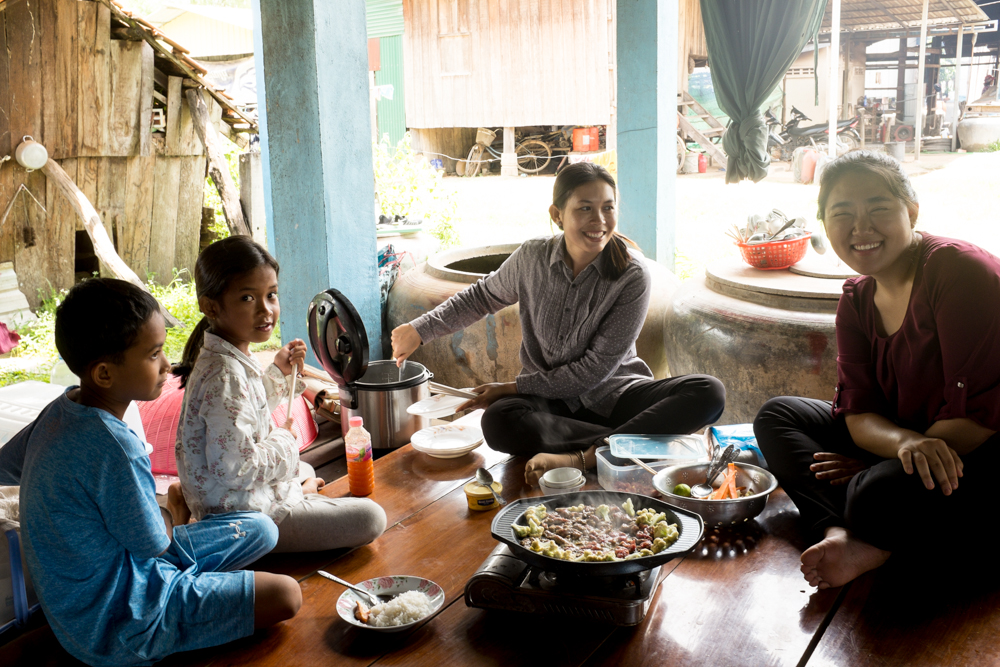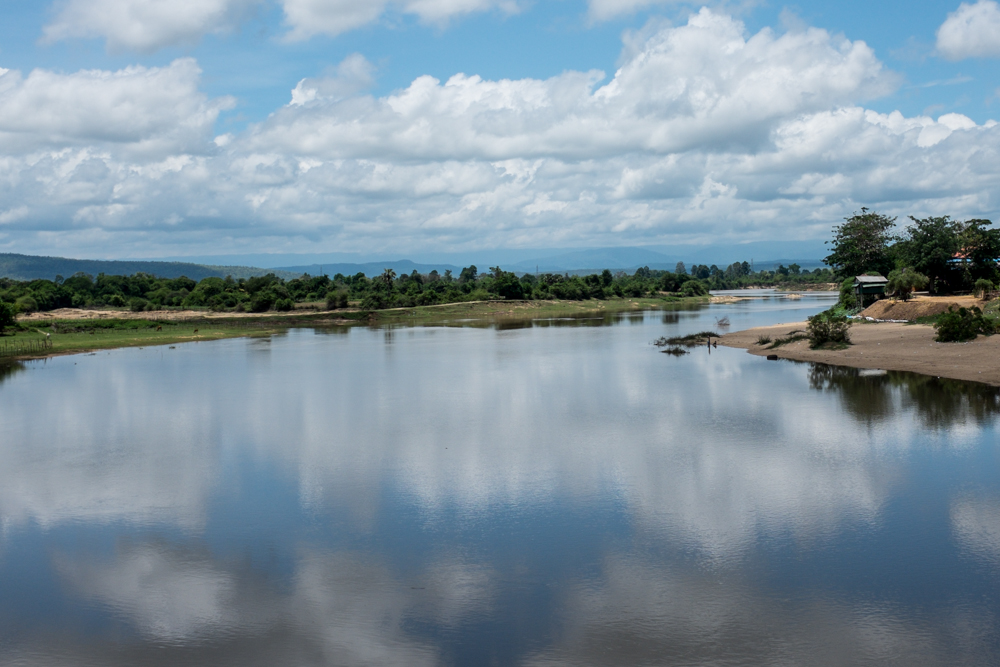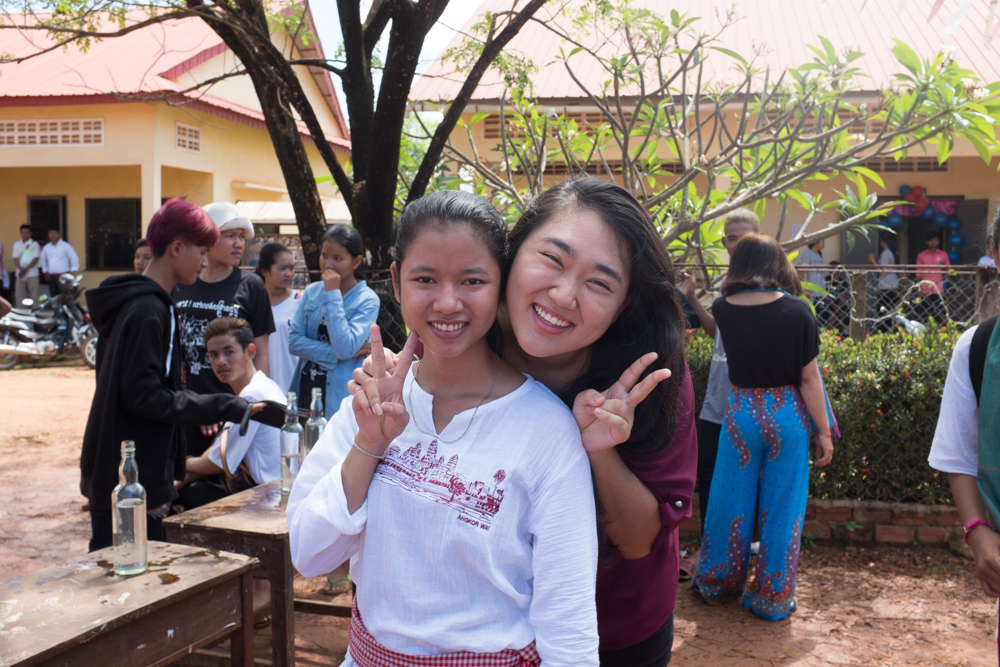 Siem Reap
By the time we made it to Siem Reap, we had traveled several hundred miles through Cambodia. So arriving in this touristy, funky little town was a bit of a shock. Neither Phnom Penh nor Phnom Kravanh are particularly geared toward tourism, so it was a bit strange to roll into Siem Reap with its rows of massive hotels and streets lined with buses.
Where to stay
There's a lot going on in Siem Reap. We knew this even before we arrived, because booking our hotel there was one of the most challenging feats. It was impossible to know where to stay.
I would have loved to splurge on the stunning Viroth's Villa, sadly currently under construction. But if you're reading this and planning a trip in the future, be sure to check its status.
We ended up staying in a little hotel I won't mention because I feel pretty meh about it. I don't recommend it whole-heartedly, but nor do I feel strongly enough to dissuade you, so I'll let you sift through reviews online and make your own choices. Unless, of course, Viroth's Villa is open.
Ultimately, location isn't extremely important, as you can take a tuk-tuk to the town, and hire a guide to pick you up from your hotel when you visit the temples. Again, it's probably best to keep a map on you so your tuk-tuk driver doesn't spend hours circling around Siem Reap as you look for your hotel.
Eat: Cuisine Wat Damnak
If you care about food, or if you just want to appreciate some serious Cambodian artistry, you absolutely have to make a reservation at Cuisine Wat Damnak. We barely snagged a table here and I am so glad we did.
Chef Joannès Rivière has won awards for his cooking here, and the restaurant is one of the top 50 in all of Asia. That's some pretty serious recognition! I loved his use of herbs and the inventive combinations of cumin, coconut, peppers and sesame seeds. I've never had a meal quite like it before and it was such an exhilarating respite from an otherwise busy town.
Relax: Kaya Spa
We thoroughly enjoyed our spa treatments at Kaya Spa, where they use real essential oils that smell incredible. If you want to visit and you're on a tight schedule, be sure to reserve your treatment in advance.
Visit: The Angkor Temples
This is the crown jewel of any tourist's visit of Cambodia– as it should be. Words can't describe how fascinating these temples were, and we spent the day stunned (and sweating profusely). For buildings composed of sandstone, they've lasted remarkably well in the jungle humidity and heat, and they are quite the beauty to behold.
There is so much to know about the Angkor temples, and really not enough space for me to write it here. I strongly encourage you to pick up a book and learn about the Khmer kingdom before going to Angkor Wat.
One of my best tips for visiting the temples is hiring a guide AND an air-conditioned vehicle. This is not a temple complex you can walk through in a day, especially if it is really warm outside. You'll need some kind of transportation to take you throughout the entire area, or you won't be able to see much.
Our guide Chhaya was great– super knowledgeable and really friendly. He drove us tirelessly all day and was even quite the shutterbug. Thanks to him, Courtney and I were able to get quite a few photos together. If you can swing it, I'd definitely hire someone from his company.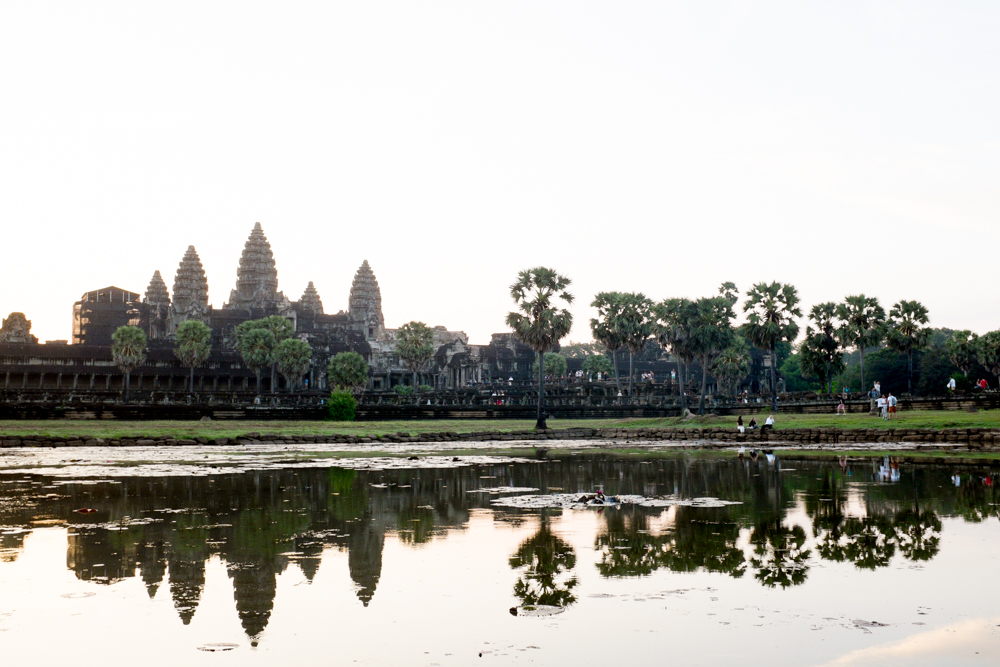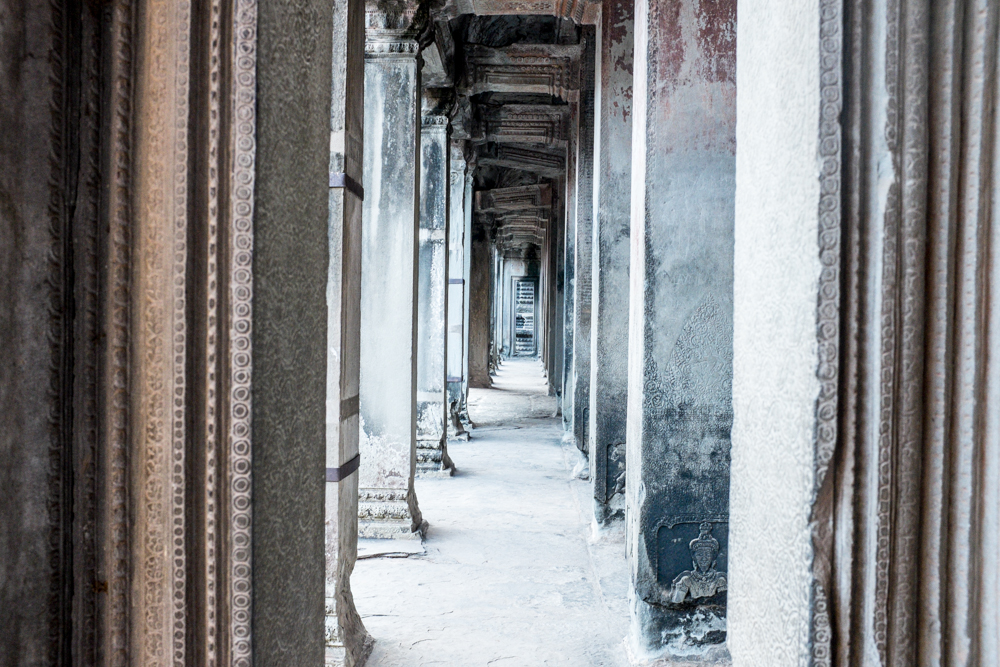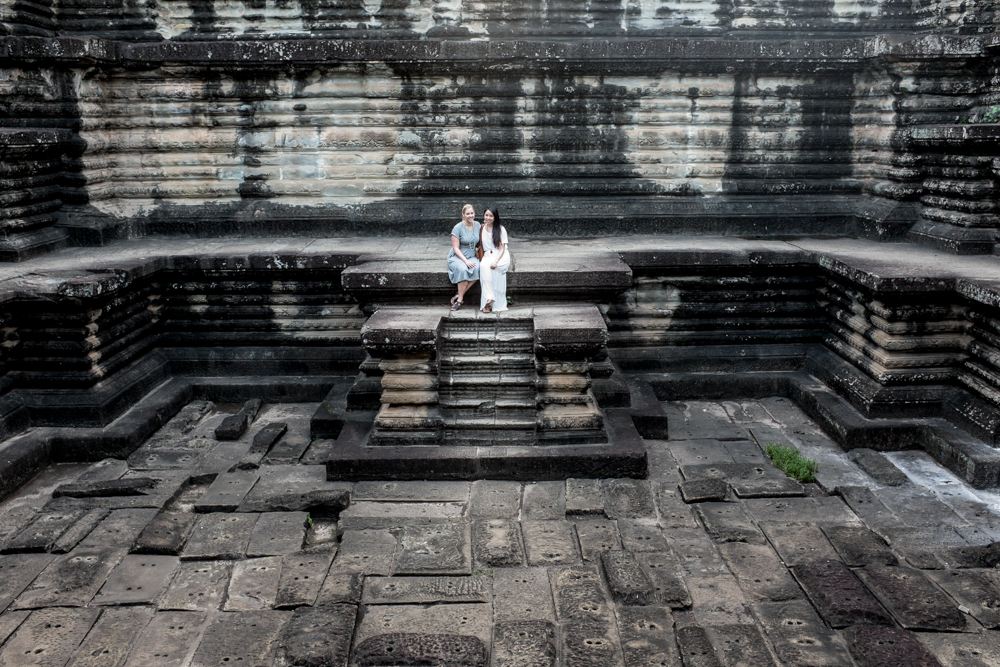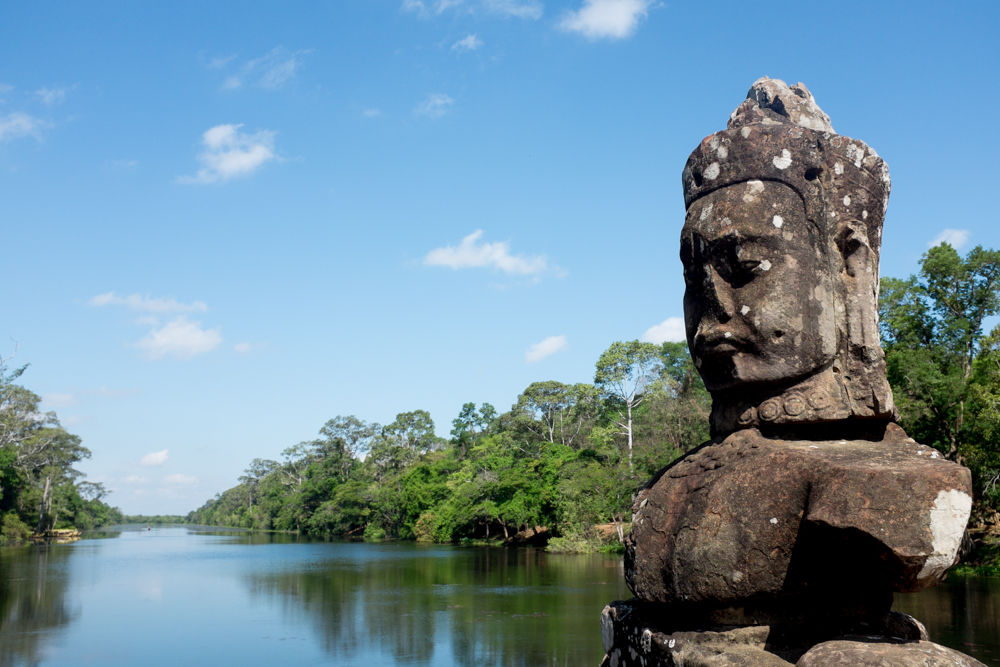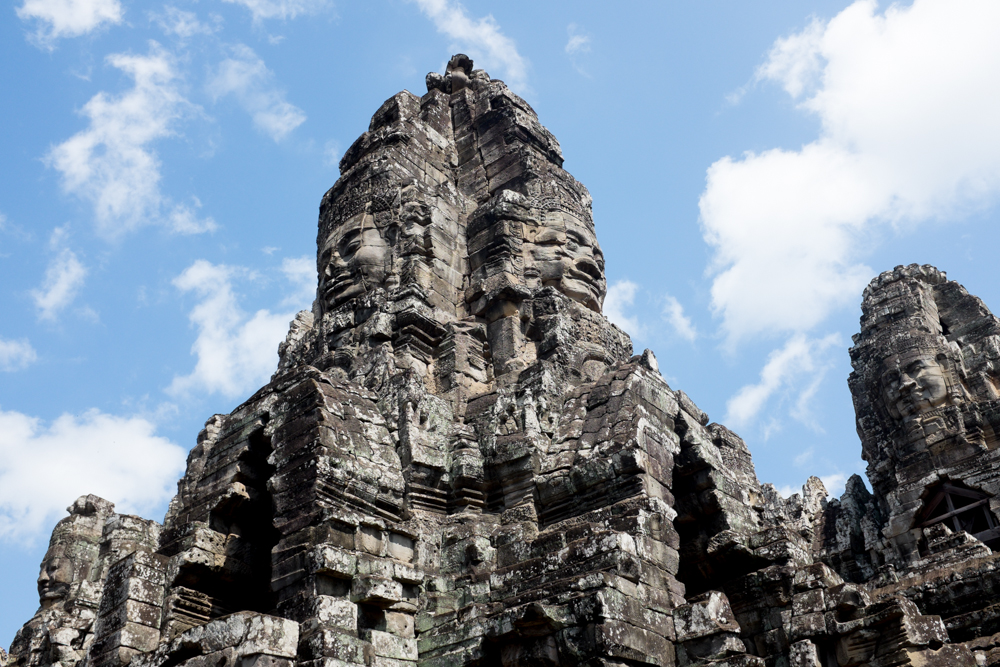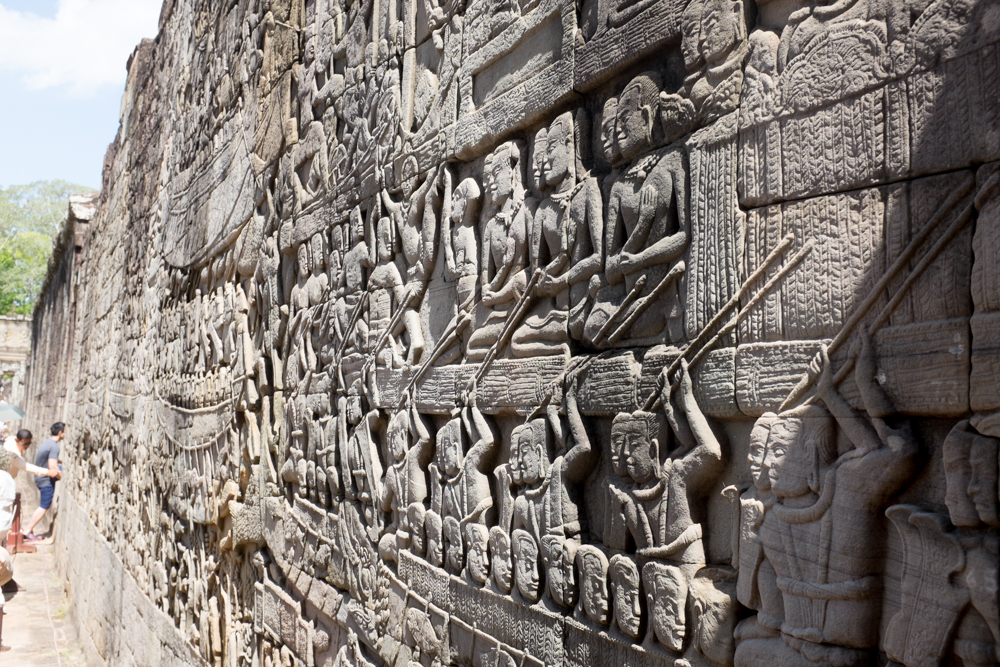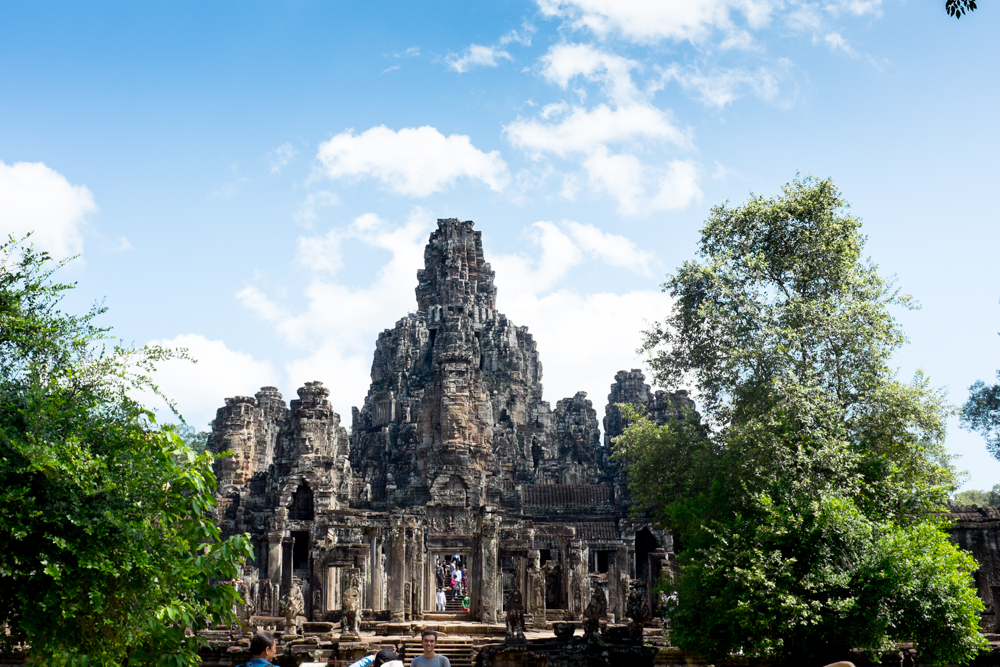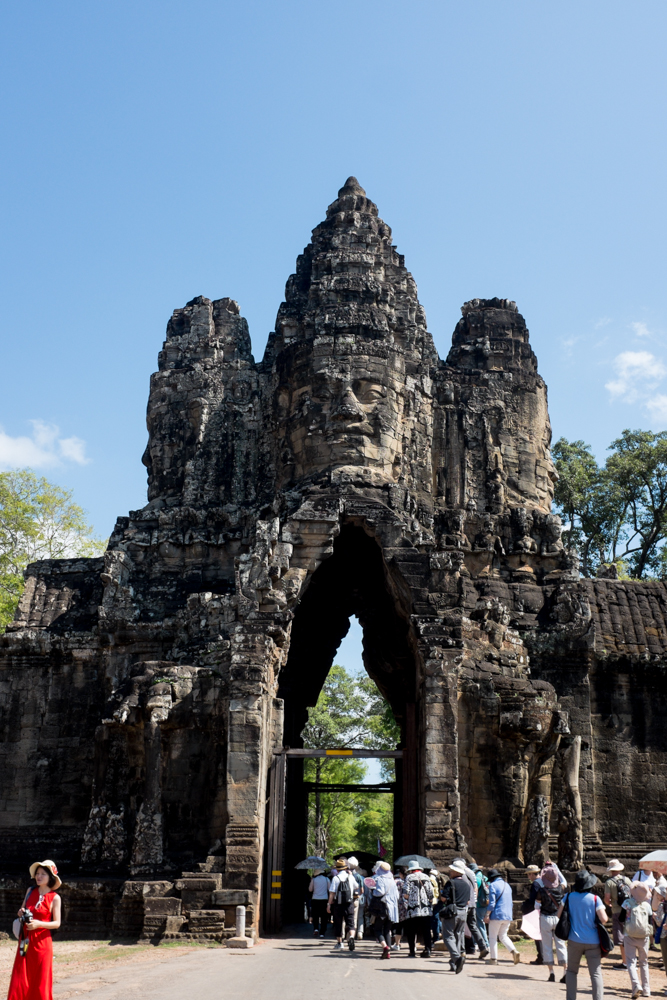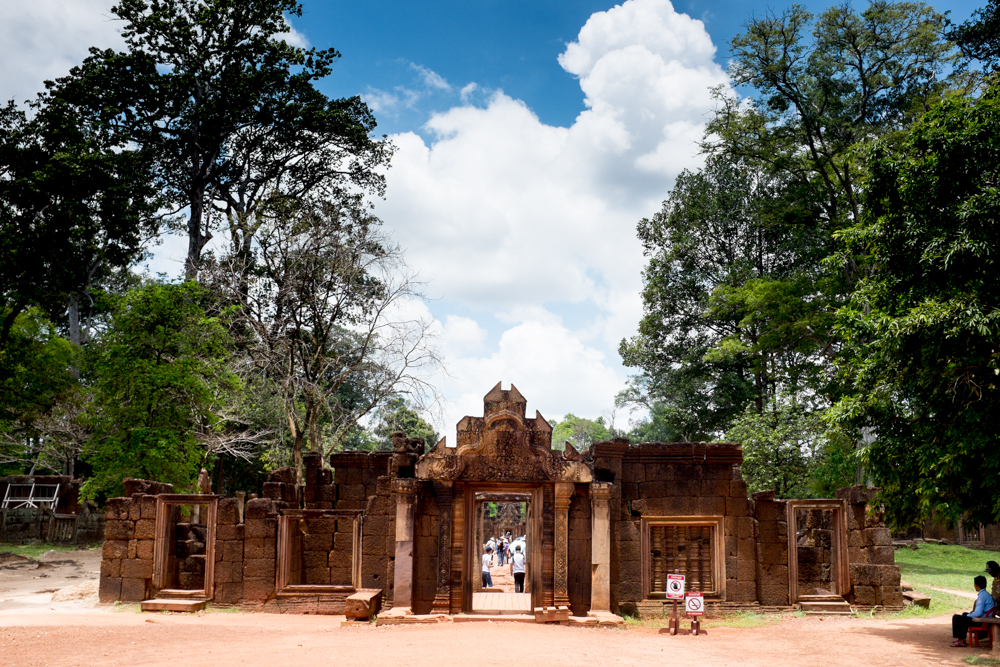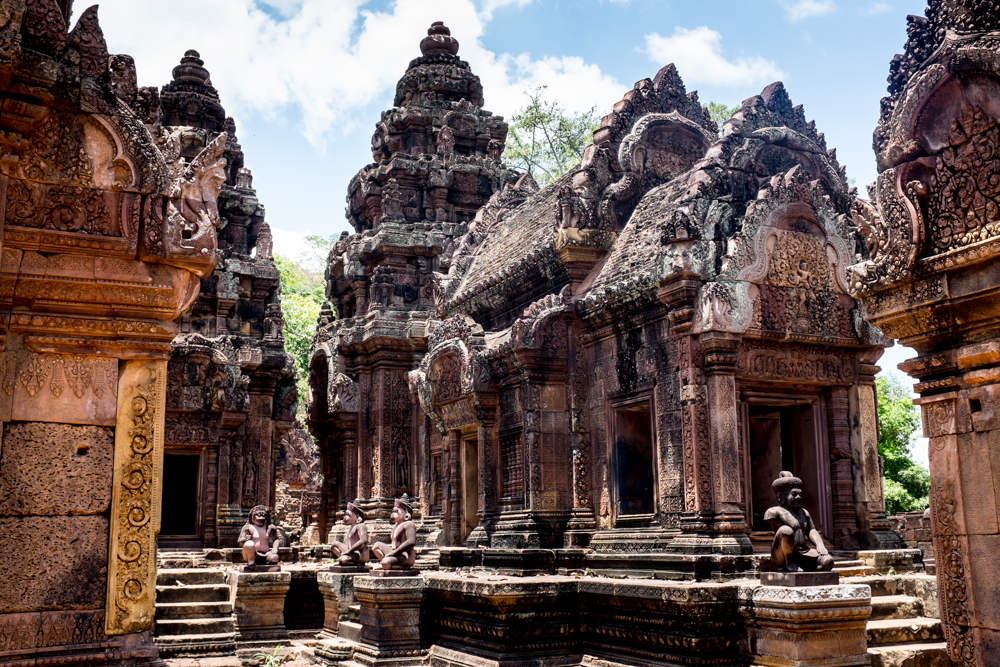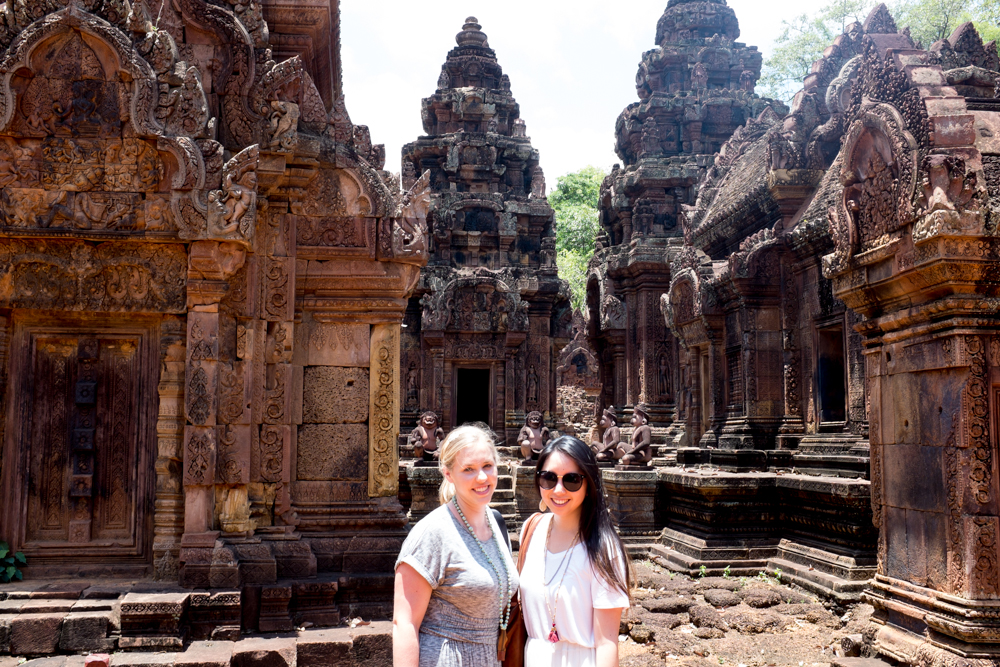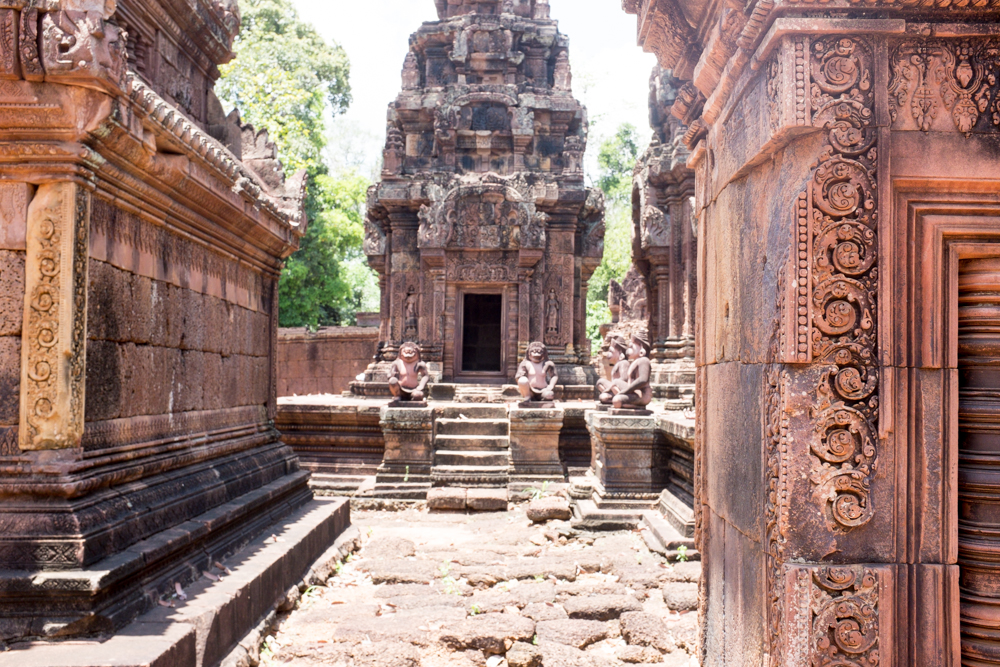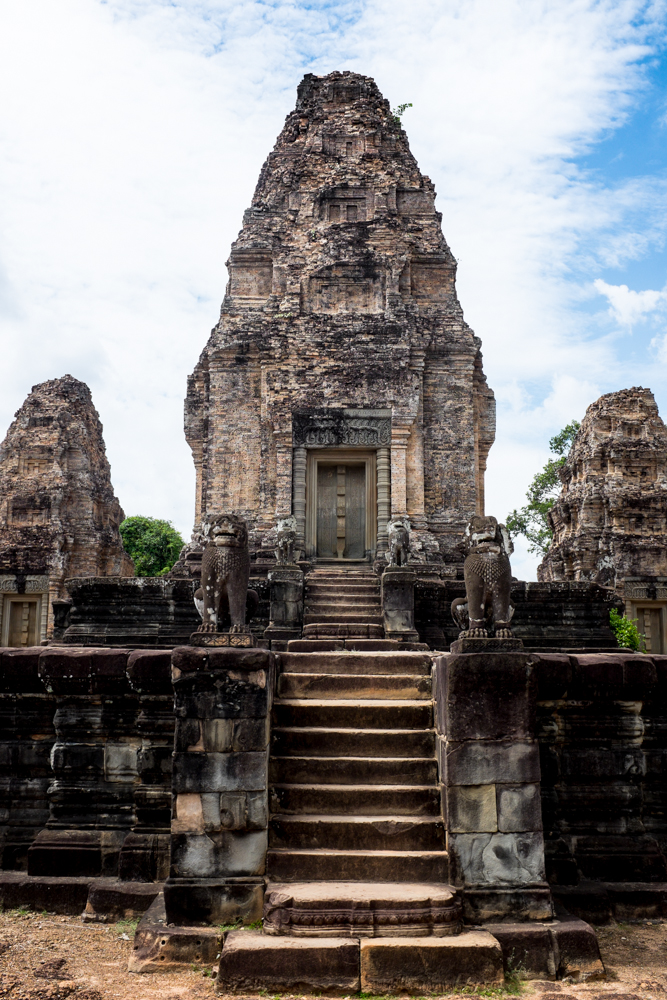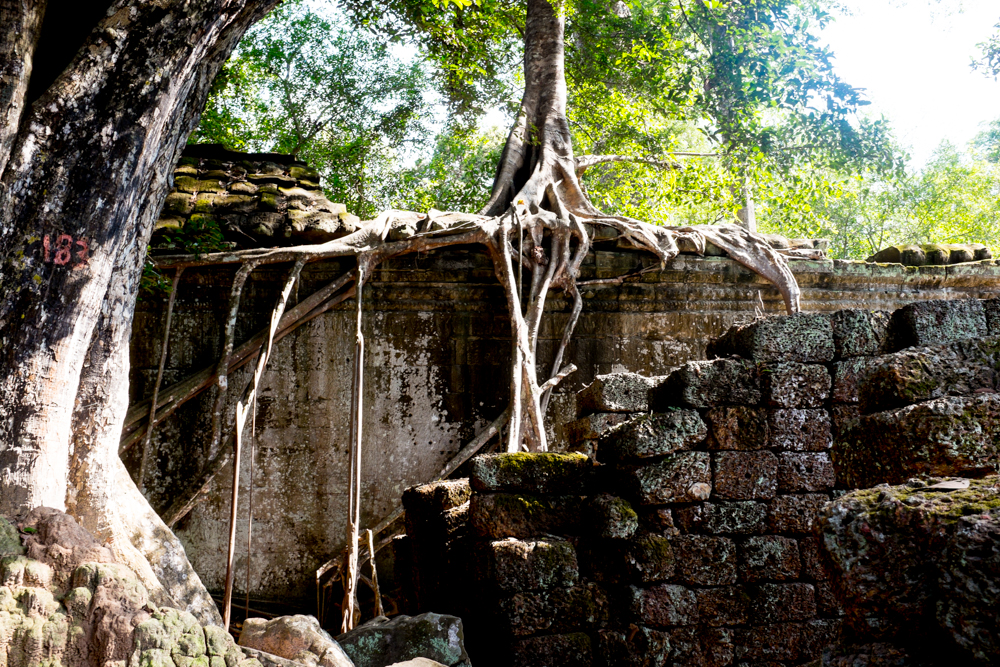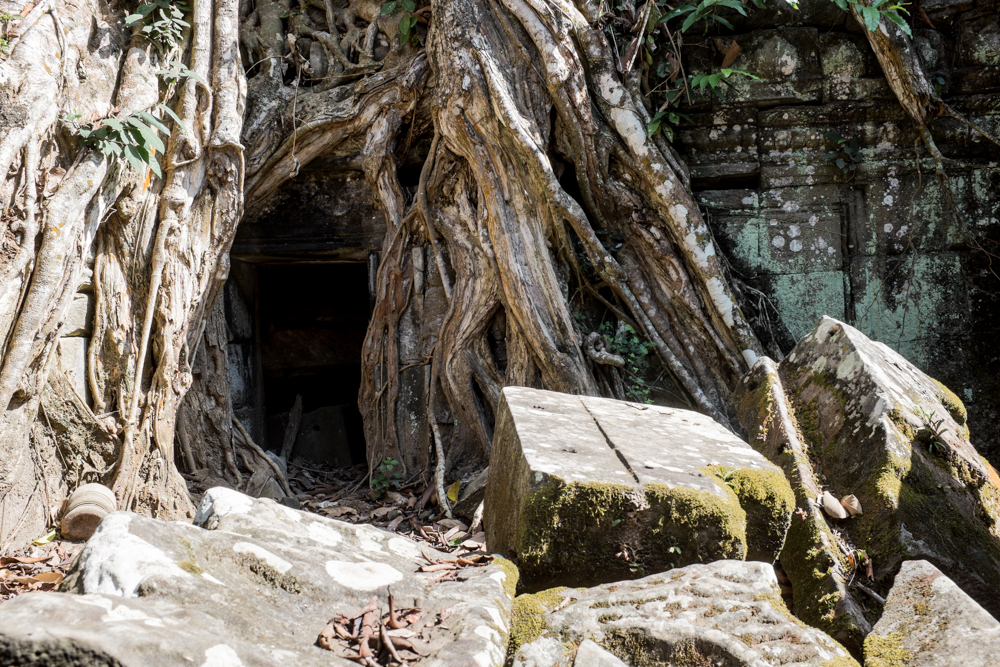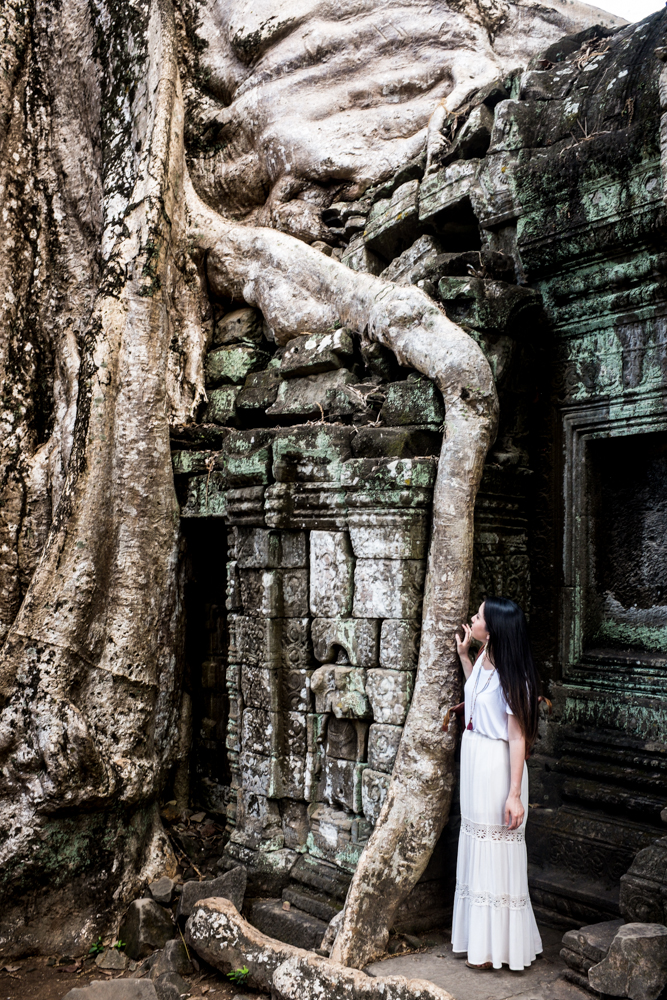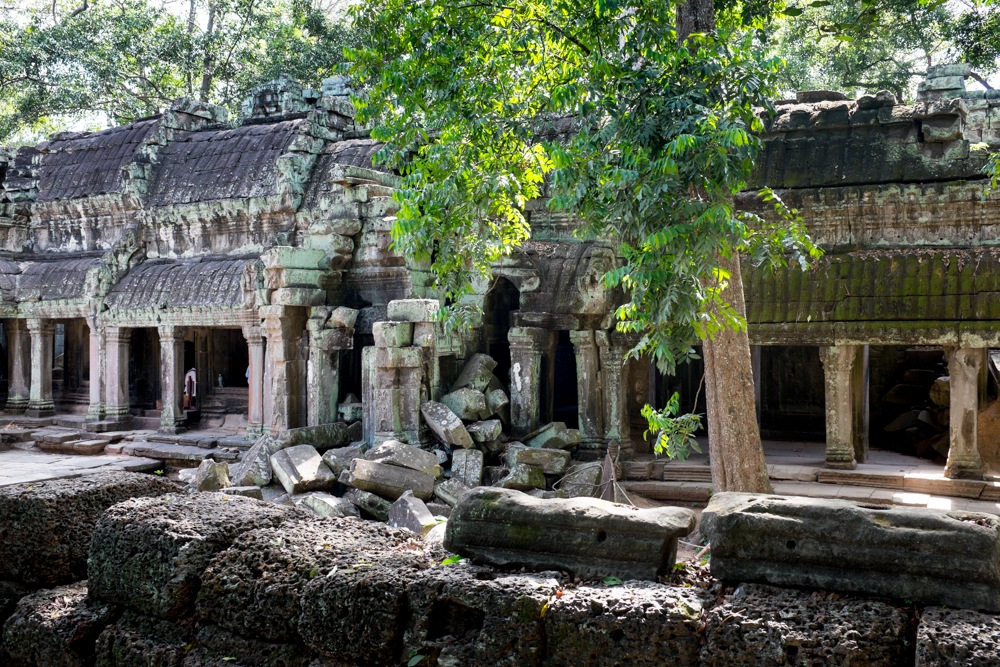 Koh Rong Samloem
After having our fill of ancient temples, we flew from Siem Reap to Sihanoukville. Unless you're a backpacker, you might never hear of Sihanoukville– and even if you are a backpacker, I wouldn't exactly recommend staying there. The beach town is a bit overrun with tourists and people serving tourists, rarely to a very high caliber. It didn't help that while we waited for our boat to our island destination, a sewer had burst open and the area by the beach just reeked.
All that to say, take a boat to Koh Rong Samloem, an island off of Cambodia's southern shore. It's beautiful beyond belief and there are very, very few people there. (Koh Rong Samloem is not to be confused with Koh Rong, which is super touristy and busy.)
My biggest anxiety when traveling to Koh Rong Samloem was whether it really was going to be as beautiful as all the pictures I had seen. And it was. I'm not much of a beach person, and I would make the entire trek just to go back.
If you do go to Koh Rong Samloem, you'll be able to purchase tickets in Sihanoukville– just ask your airport transportation driver to take you to get tickets. Beware that the afternoon boats tend to experience a bit more turbulence out on the water, so grab that motion sickness medicine!
In Koh Rong Samloem, we stayed in Saracen Bay. There are different parts of the bay (we saw it all), from cheap, barely-there inns to the lovely One Resort. After strolling across the entire beach, we thought the One Resort had the best location in terms of views, cleanliness, and overall bliss. It isn't cheap compared to Cambodian prices, but unbelievably cheap if you've ever wanted a near-private island with crystal blue water.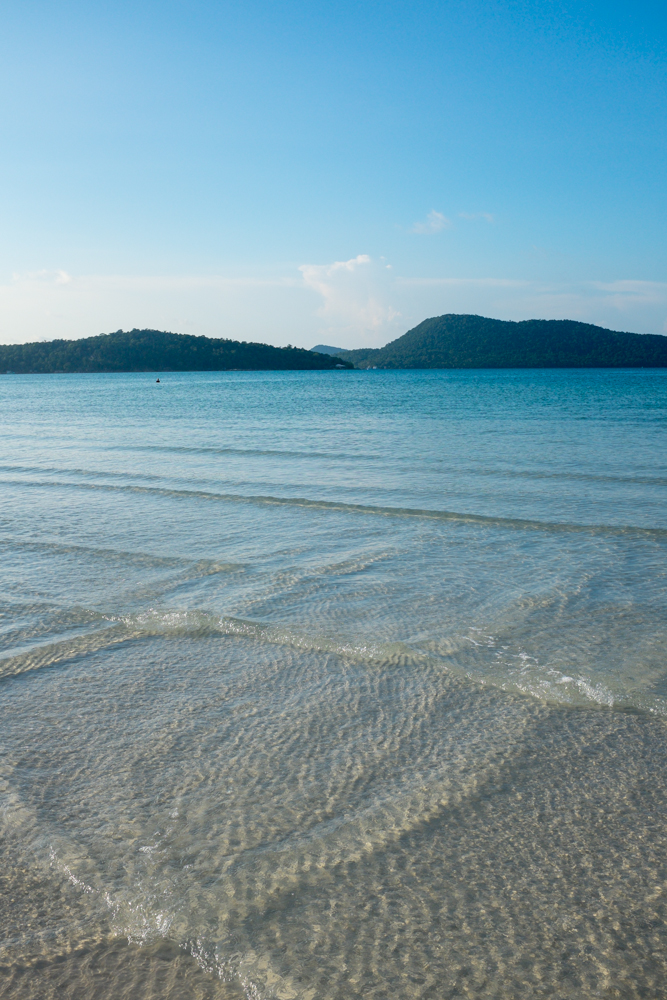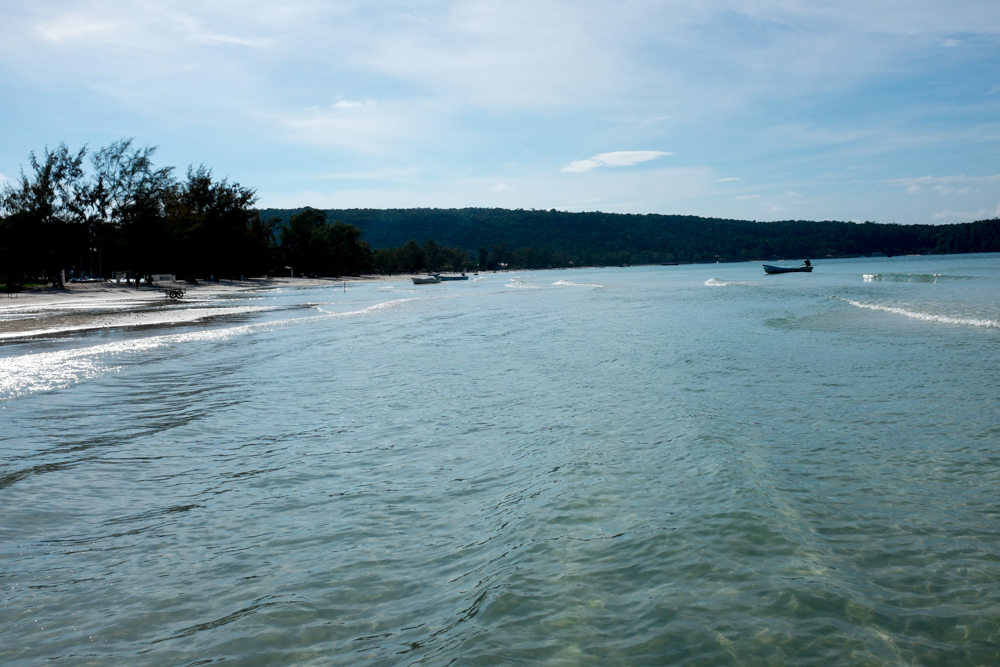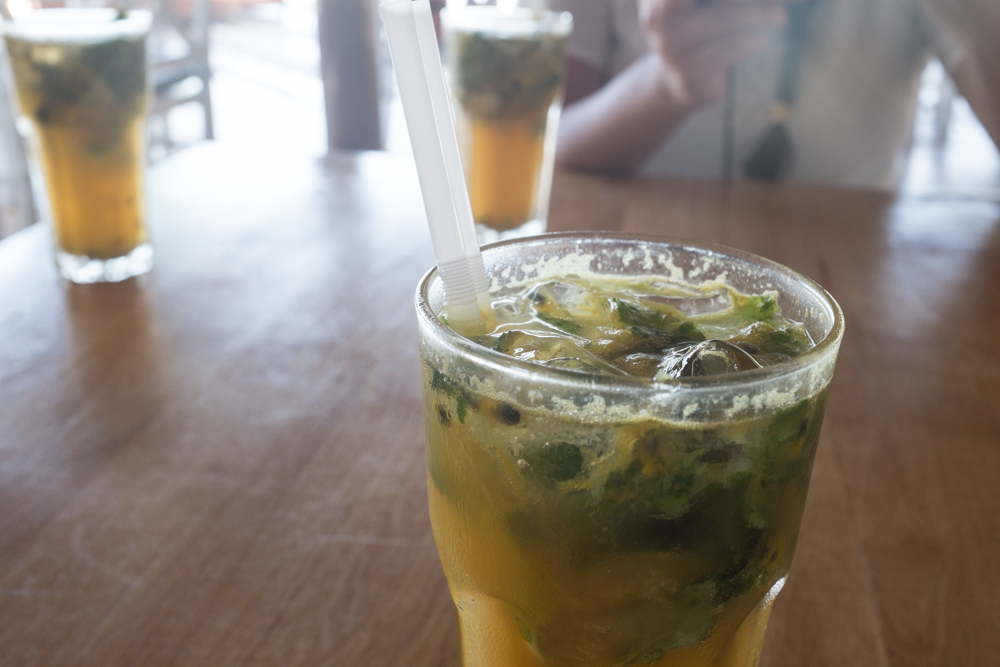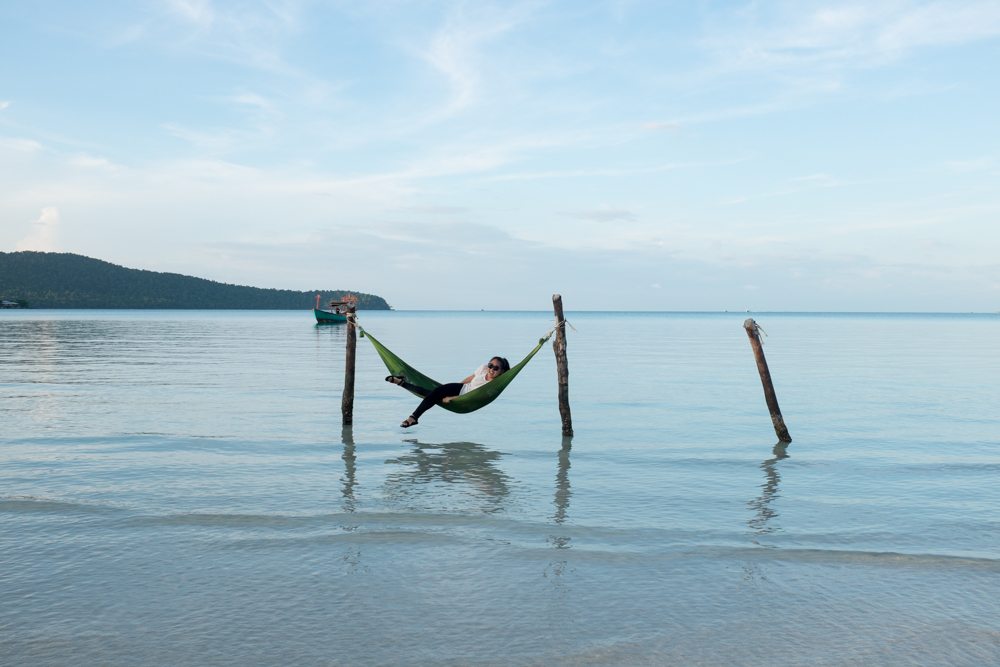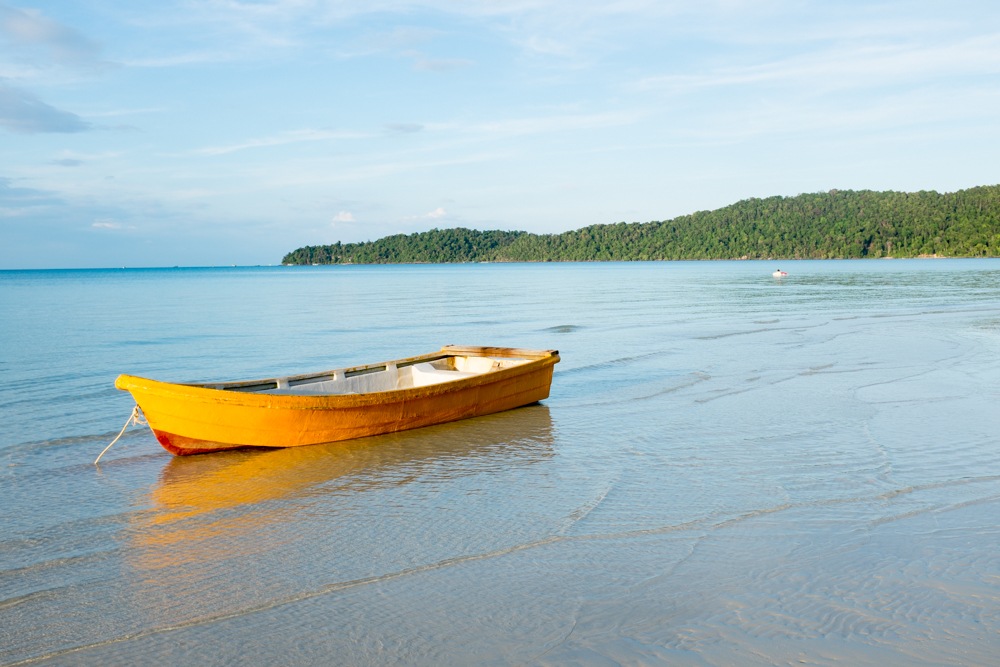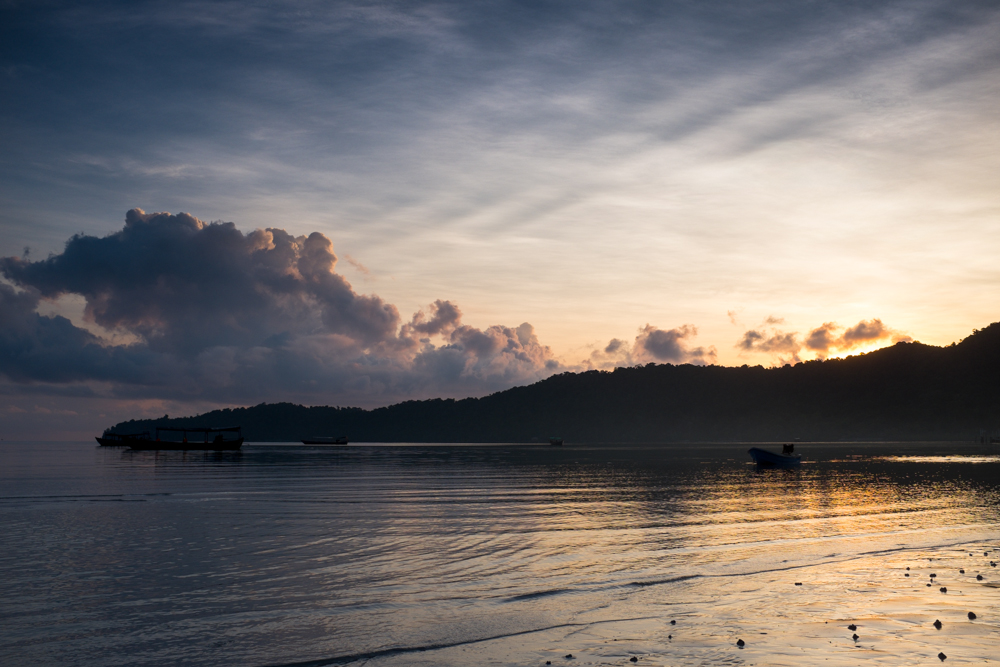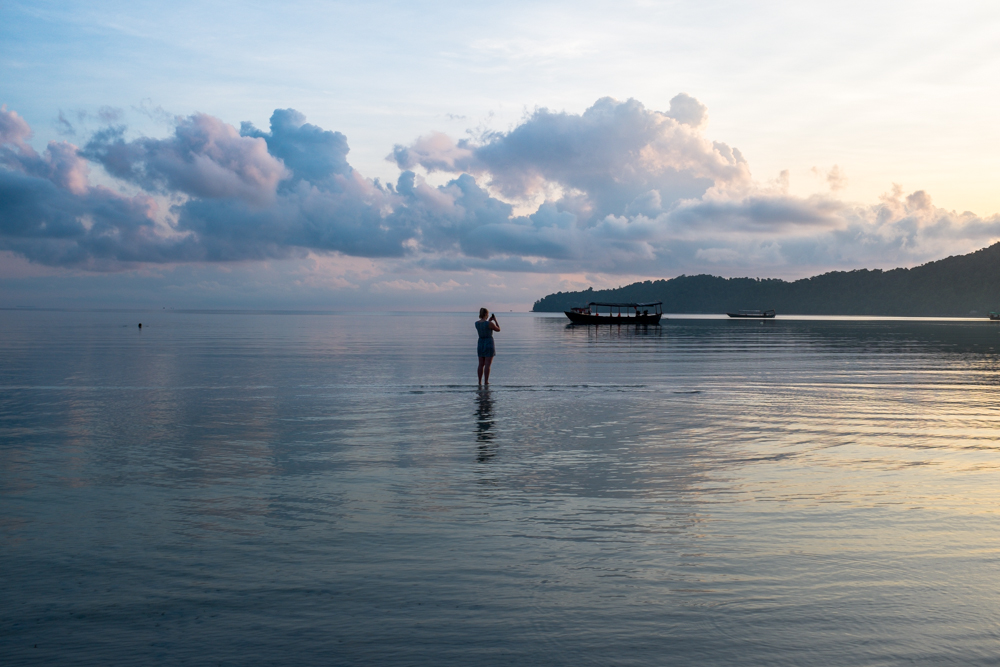 Overall, my trip to Cambodia was as magical as I had hoped. It really opened my eyes to this part of the world in ways that were new, and I felt as though I was able to see quite a bit of the country (we did cover a total of 800 miles in-country). The hardship Cambodians face is ever present, and yet there's a vibrancy there that stands up to adversity and says, "still alive". I fell in love with Cambodian herbs and peppers, the colors and textures of architecture old and new, and the promise of possibility everywhere.
Given the extent of our travel, it wasn't exactly an easy trip. But I'm so glad I went. If you take the time to see more of Cambodia, I think you'll feel the same way.
Cambodia travel prep
Whenever I travel, I make sure that I've remembered the most important things. Here are some items that I would not visit Cambodia without! Most of these are self-explanatory, except perhaps the face mask. I would suggest this for any tuk-tuk rides you take. The particles in the air can be really thick and brutal, and I wish I had one of these with me just to cover my nose and mouth while we were in traffic. A lot of locals wear them so you won't look weird at all!
I hope you visit Cambodia. And if you have, let me know what you think of it!
Pin for future reference: