Do a little research on visiting Stockholm, Sweden, and you're likely to find lots of recommendations for the summer. And it's with good reason: the Swedish capital comes alive in the summer months when days are long and the weather is warmer.
But what about the fall? Is it as worthwhile to visit then?
We just returned from a beautiful long-weekend in Stockholm in October and it was absolutely stunning. In fact, I'm convinced it's secretly the best time to be a tourist in Stockholm. Here's why.
1) Fewer crowds, more locals.
If you're looking to explore gorgeous places like Gamla Stan (the old medieval town center), Skansen (open air museum), or one of the numerous local museums, you know what a difference crowds can make. When we wandered through Gamla Stan on a Friday morning in October, it was nearly empty. As stores began to open at 10AM, we were able to poke our heads in and chat with the owners.
Fewer crowds makes for a local culture that reveals itself. You might be the only non-Swede in any given space, and that's a great way to immerse yourself in your surroundings rather than fighting with other visitors for a spot. And we think seeing locals in their element is always the best way to visit a city.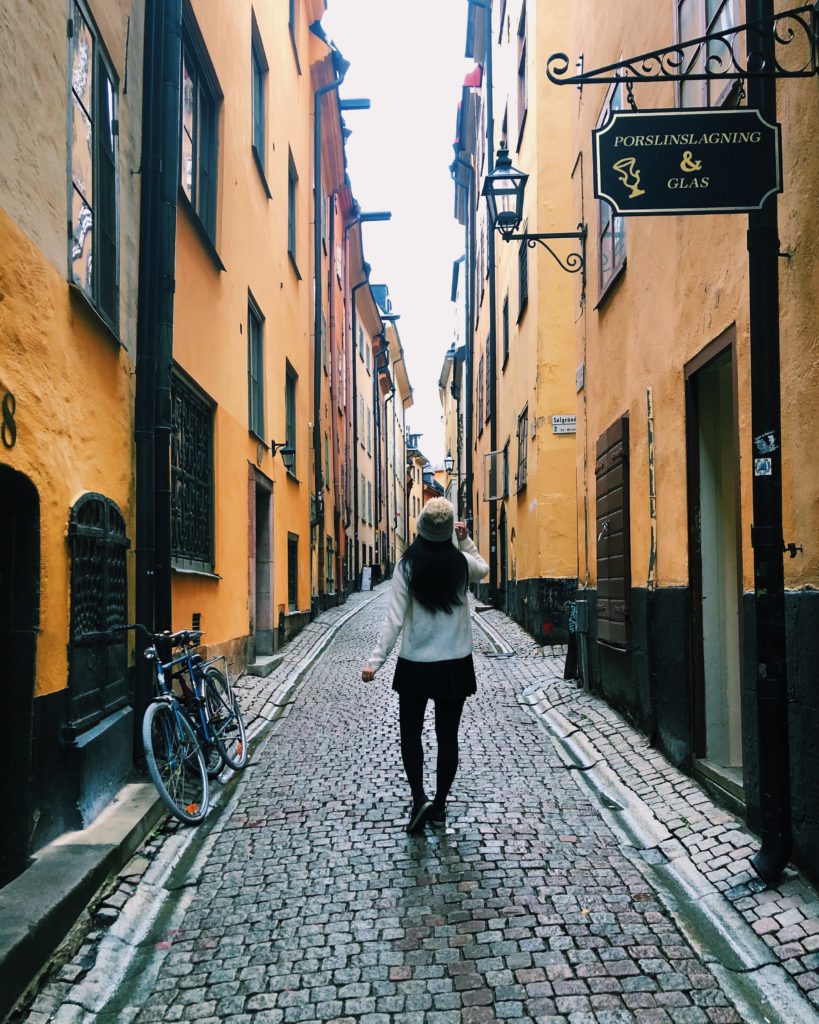 2) Stockholm's autumn leaves are stunning.
As one of the greenest cities in the world, Stockholm is covered with trees that change color this time of year. When we visited in mid-October, the foliage was about at its peak. In fact, the bright golden trees we spotted as we landed in Stockholm were so beautiful, I teared up a little.
While autumn leaves are everywhere throughout the city, we loved the island of Djurgarden, where trees of different colors abound. We highly recommend foliage viewing on the waterfront next to the Nordic Museum and also at Rosendals Trädgård, a lovely educational farm with a delicious cafe and bakery. Swedish culture has a deep appreciation for wandering outside, so let your feet take you wherever you please.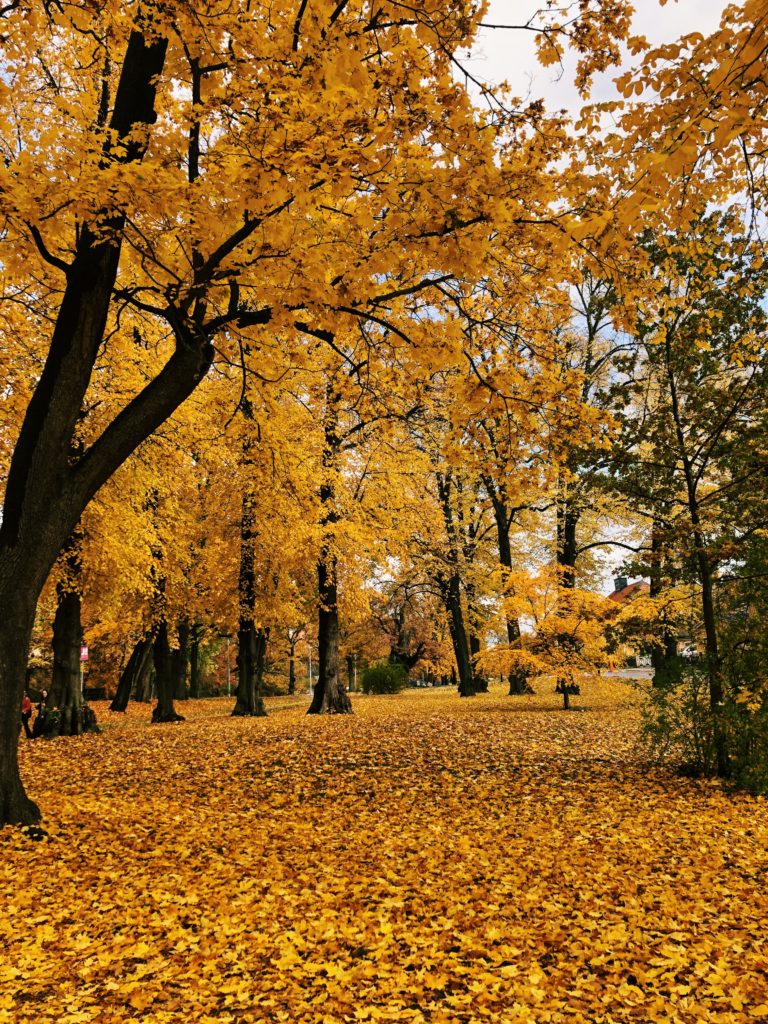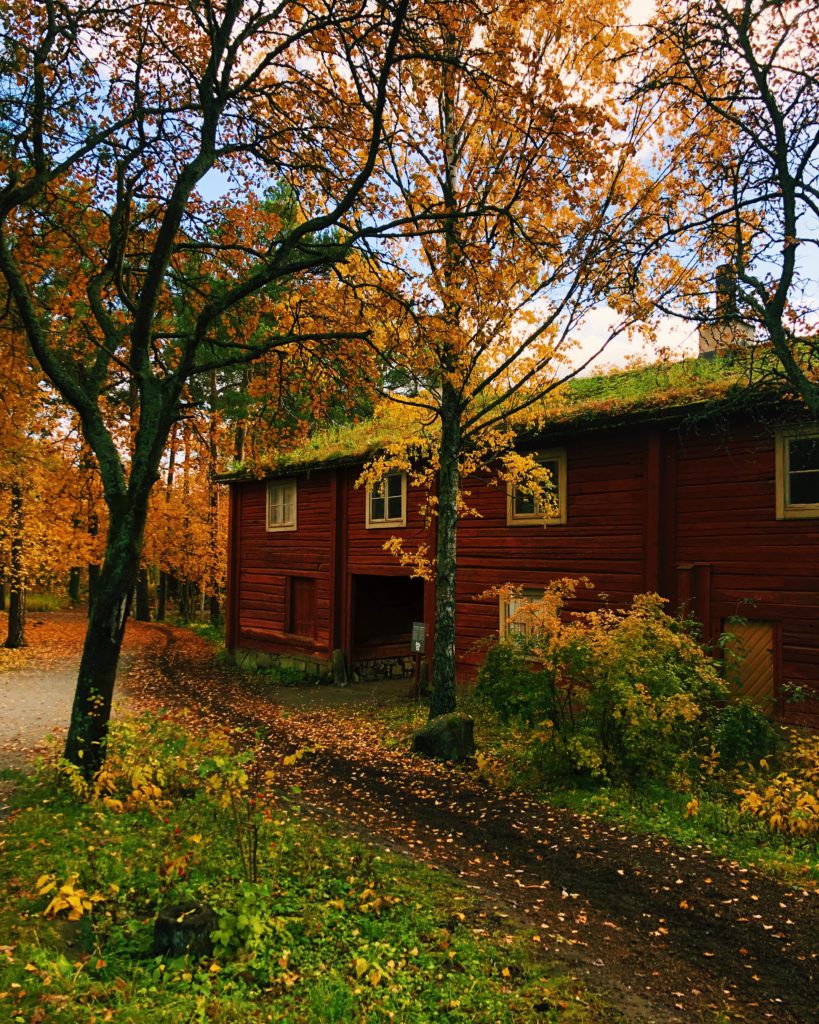 3) They've got that cozy culture.
Danish culture may have popularized hygge— their term for cozy-ness, but the Swedes do it beautifully too. The best time to experience this cozy culture is in the fall when it's colder outside and you want to cuddle up to a warm beverage and sweet treat. Enter any restaurant, bakery, or boutique and you're likely to find candles lit throughout the day. Rather than associating candlelight with cheesy romance, Swedes associate it with warmth and gathering at any time of day.
You also have to experience fika— Swedish culture's coffee break. This isn't the kind we experience at the office in the US, with low-grade coffee and a manufactured donut. Fika in Sweden happens at adorable bakeries and corners, complete with a cardamom bun or cinnamon bun. Apparently Swedes consume 300+ cakes and buns per year. You better believe it, and try it (we recommend Fabrique bakery among others!).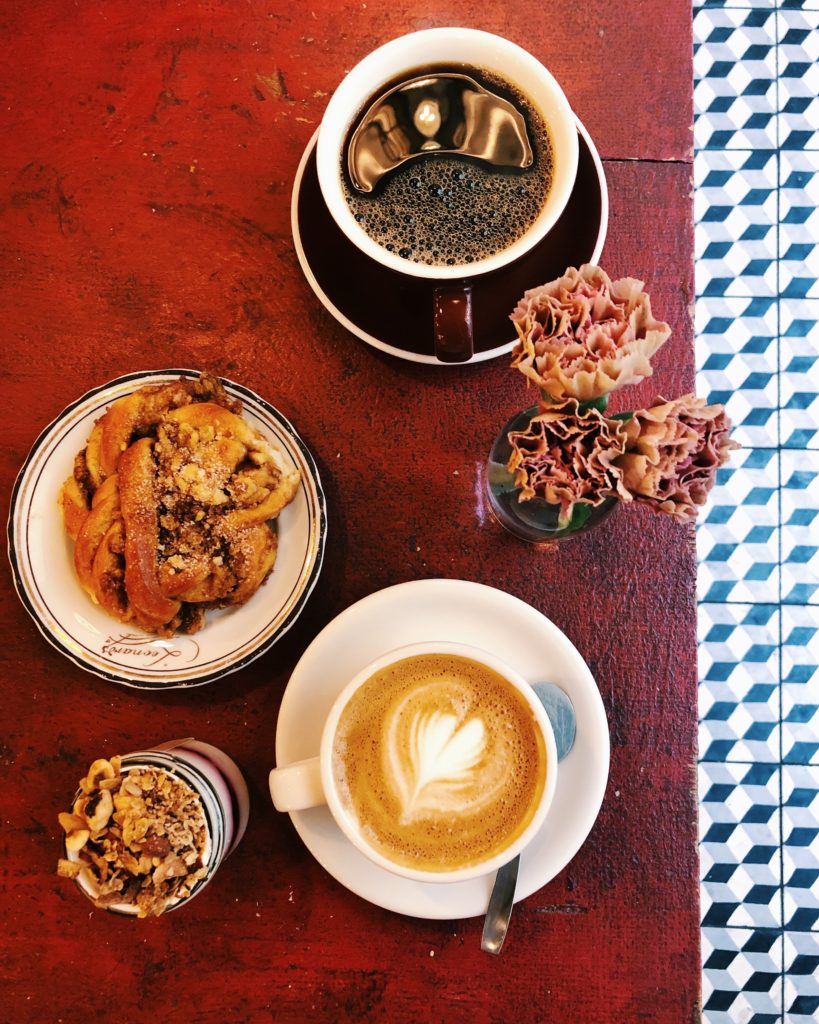 4) Get those coveted reservations.
Here's the practical piece: whether it's flights, hotels, or restaurants, you're competing with fewer travelers in the fall. During our time in Stockholm, we rubbed shoulders with only a few tour groups at the most popular places.
It's still wise to book the hottest restaurants in advance, but we were able to snag reservations at a few exciting spots within just days of arriving in Stockholm. Our favorite meal was probably lunch at Oaxen Slip, the casual spinoff of fancier Oaxen Krog.
As you may have heard, Stockholm isn't cheap (though $3 for a large delicious cardamom bun seems reasonable), so the less competition, the better. On that note, we were able to average $25-50 per person per meal at very nice restaurants, so while it's pricey if you're in a fast-food mindset, you don't end up paying that much more for quality in Stockholm than you do anywhere else.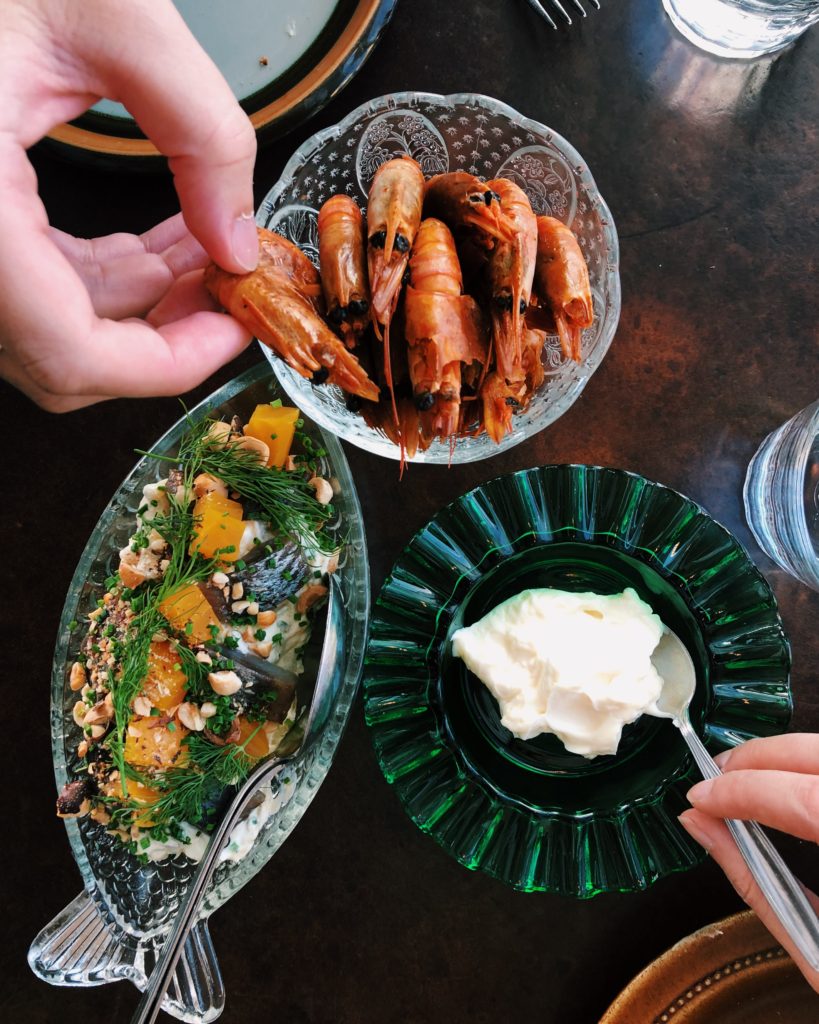 Go to Stockholm!
I studied a year of Swedish 8 years ago, and it took me far too long to plan a trip to Stockholm. Our visit only made me fall in love further with the culture and appreciate the creativity of Nordic living. If you've been thinking about visiting Sweden, you definitely should.