Yosemite National Park is iconic. It's nature's majesty on display, creation at its best,  and emblematic in the world of all outdoor pursuits.
Its international fame has reached the ends of the earth. Each year, more than 3 million people visit the park, and the numbers are only growing.
In other words, you'll rub shoulders with the nations when you head to Yosemite. And if you have no idea what to expect before you show up, your trip might end up feeling just a bit overwhelming (and underwhelming)– in all the wrong ways.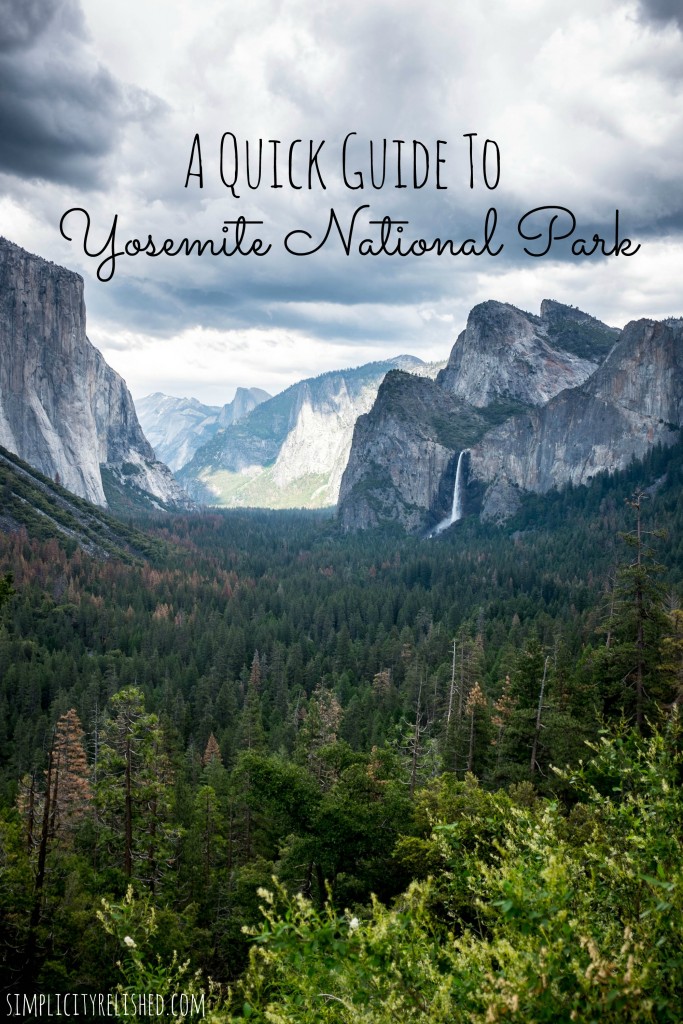 Why I'm writing this post
Yosemite is not an easy destination. There are so many things to remember, so many reservations to make, and so many different maps to look at. Also, it's not Disneyland; you can't just show up and expect the characters to greet you and pose for photographs.
I've been to Yosemite a number of times– we actually just returned from a beautiful weekend jaunt with my in-laws. I'm passionate about the value of travel, and it has occurred to me each time I've visited Yosemite that there's not a quick and easy way to get a lay of the land. This post is an attempt to do that for you.
Also, I am not writing about Yosemite as an expert visitor. I have not done all the hikes, I'm not well-versed in local flora and fauna, and I've not stayed at all the accommodations or visited every single stop. What I do have to offer are the basics. And if my previous travel posts are any indication of the need for posts like this, I know that I'll be hitting a target.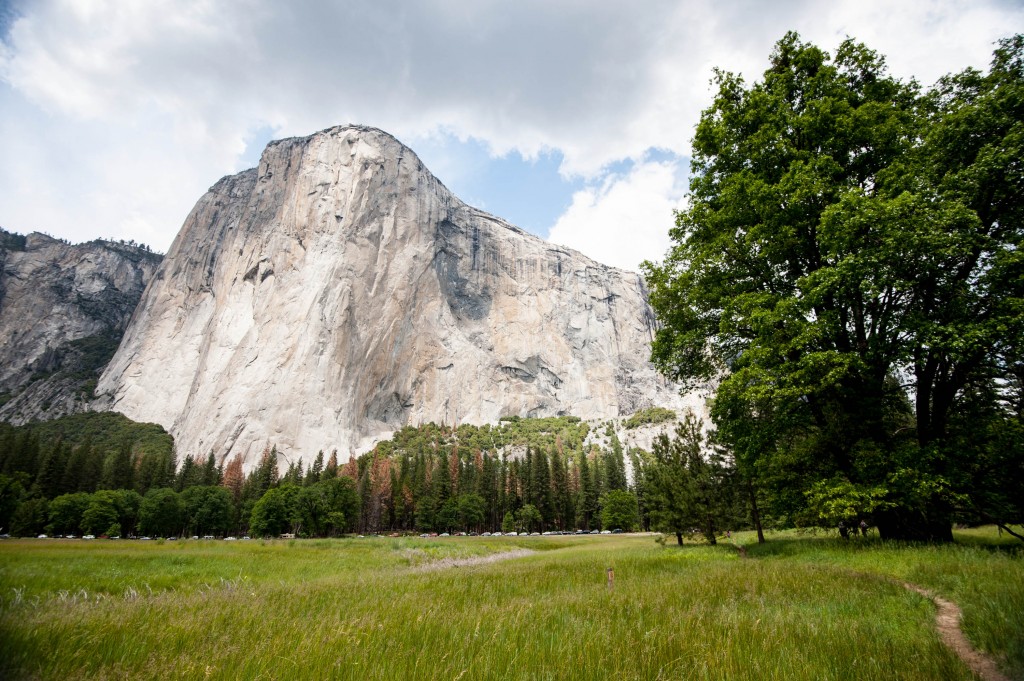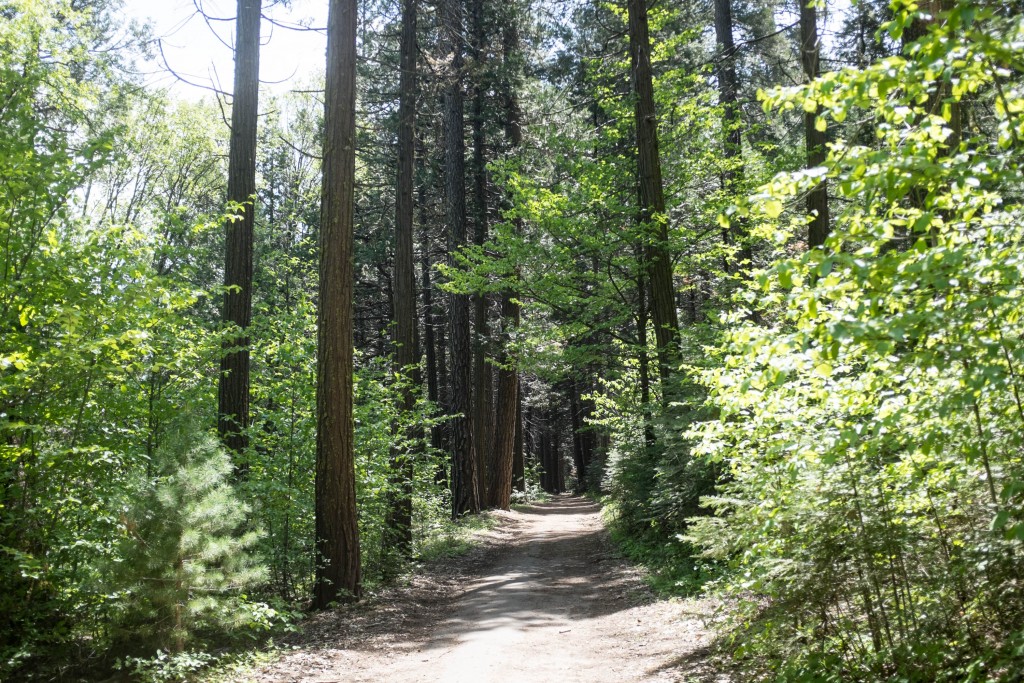 How to get to Yosemite National Park
You'll need to drive. If this is your first time, you'll likely be staying in Yosemite Valley, which is a ways from the ticket booth. As I write this post, it costs $30 to get into the park (per vehicle), and it takes up to an hour and a half from ticketing to the Valley.
While you might enter Yosemite from the east, most people enter from the west.
Where to stay in Yosemite National Park
Oh, the hell of booking rooms in Yosemite. Reservations open a year in advance, and it can be an online mayhem to book rooms for popular weekends.
Furthermore, there are only a few accommodations in Yosemite Valley itself, but I highly recommend that you try to snag a room there. The valley is the perfect place to stay if you've never been to Yosemite, because all of the hikes– and many of the famous sights– are within reach.
You can also reserve campgrounds if you choose to bring your own tent. Remember, you cannot simply show up with a sleeping bag and lie down. Reservations are required regardless how you plan to spend the night there. Here are a few options:

When to visit
Yosemite is known a full four-season year. Spring and summer are bedecked with wildflower blooms and rushing waters from the melting snow. Autumn bursts with the color of changing leaves, and winter turns the park white with snow.
Choose your season as you wish, but be prepared for the elements. If you don't do well in freezing weather, avoid the park between November and March. Likewise, be sure to bring rain gear, appropriate shoes, warm clothes and a water bottle year-round. Summer months are warmest, but you'll need bug spray!
Oh, and Yosemite is really busy on the weekends. I can't stress this enough. If at all possible, visit during the week.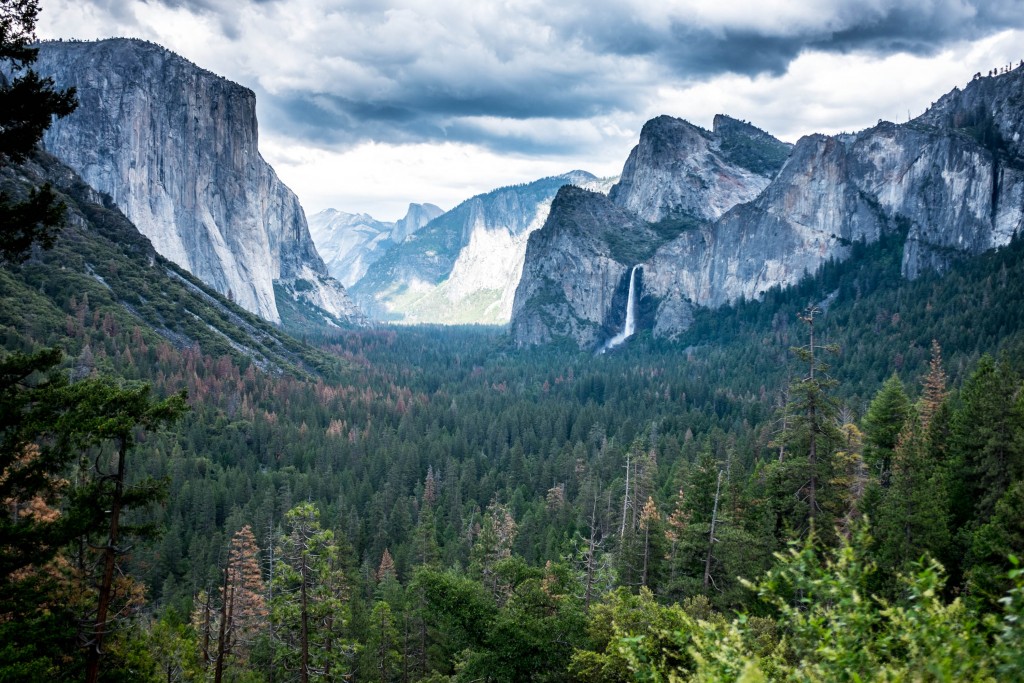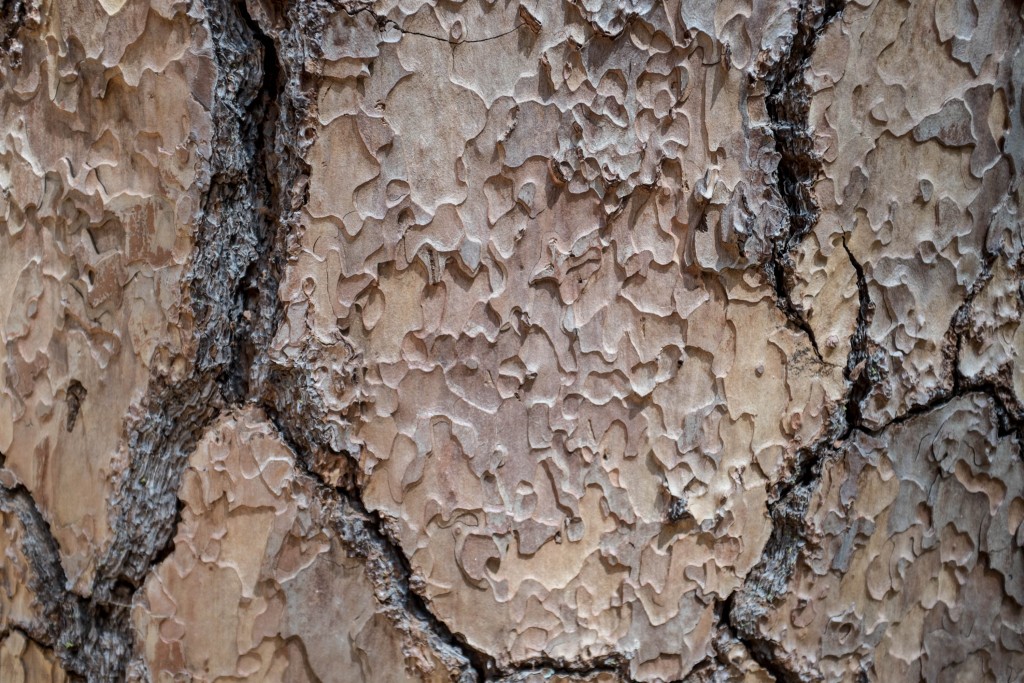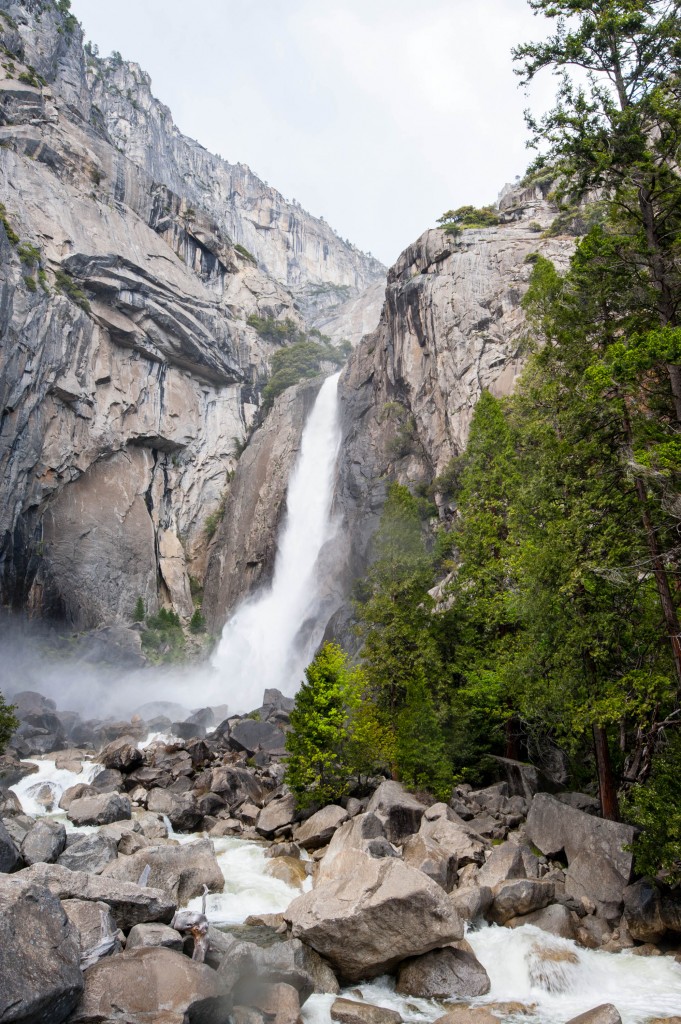 What to expect (what they don't always tell you)
I was a child the first time I visited Yosemite, but here are a few things I would want to know if I were planning a trip for the first time:
Staying in the Valley is much easier than driving into and out of the park daily. Trust me, you want to save those precious hours and you can park your car at your accommodation.
Yosemite is at its best in the early mornings. Get up at sunrise and start your day; you'll beat the enormous crowds that populate the easy hikes in the afternoon.
You probably won't see everything without spending a week there. Prioritize your visit by selecting self-guided hikes ahead of time.
When you enter the park, you'll get a large map of the whole area. Head to the Visitor Center (or your hotel concierge) and get all your questions answered early on.
There's a free Valley shuttle for your convenience! Familiarize yourself with its routes instead of driving from sight to sight during busy seasons.

10 things you don't want to miss (for all levels of hiking)
Tunnel View: when you drive toward Yosemite from the west, you will drive through a long tunnel. On the other side of the tunnel is a stunning view. You won't miss it, but it can be hard to park. Be strategic about timing, or see it on the way out.
Bridalveil Fall: this gorgeous waterfall is super easy to get to on your way into the valley.
Mirror Lake: the secret to the beautiful reflective photographs? Mirror Lake in the early morning. Make your way all around the lake for best views.
El Capitan Valley: these are the natural pastures that run beneath beautiful El Capitan.
Upper and Lower Yosemite Falls: the hike to the upper falls is strenuous, but the lower falls are very easy!
Tuolumne Meadows: This is outside the valley and requires quite a drive, but this whole area is absolutely stunning.
Valley View: this is a classic snapshot on your way out from the Valley– water in front, mountains in the back. Seeing it at sunset would be magical.
Plants: many trees in Yosemite stand tall, but don't miss the ferns and flowers that grow on the forest floor.
Stars: Yosemite is known for its stunning night sky. Before you head inside for the evening, look up!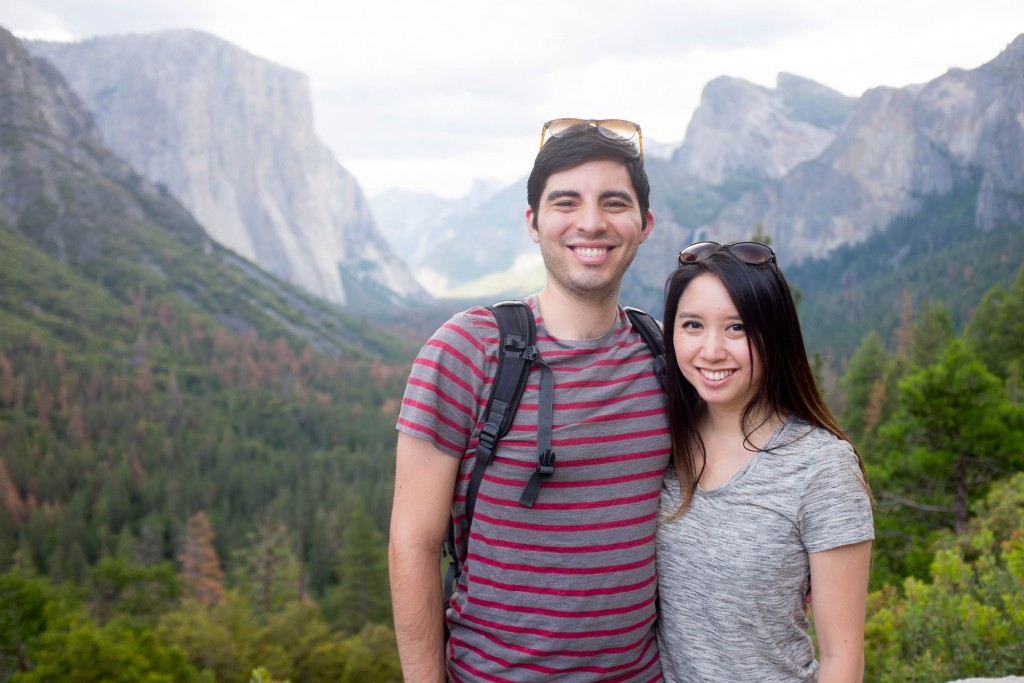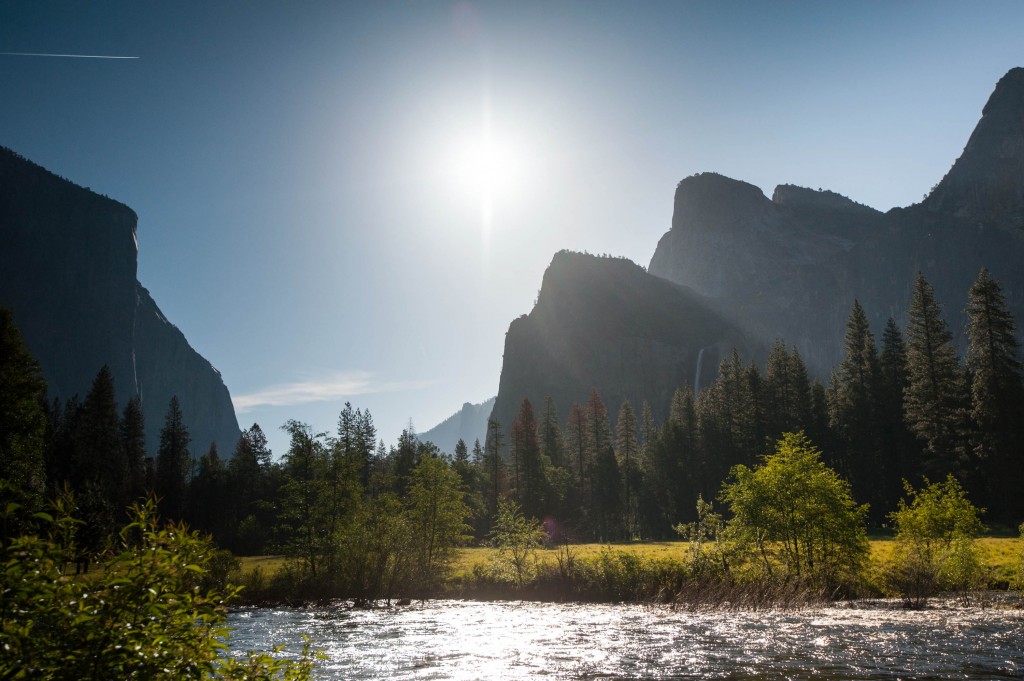 Additional Resources: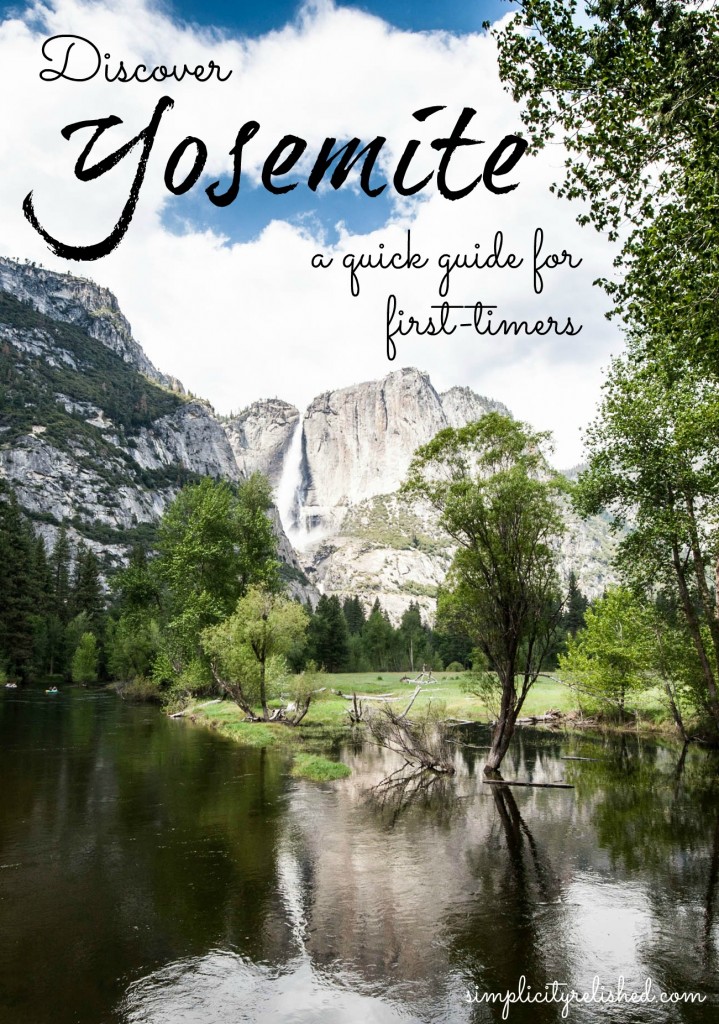 Have you been to Yosemite? What's your favorite national park?