I used to roll my eyes when older people would say, "Youth is wasted on the young." Now I'm one of those old(er) people.
The past few weeks, my vision has started to get blurry. I have a hard time reading screens especially (which is why my posts have become less frequent), and need to look away or close my eyes after about half a minute of screen time.
I finally made it to the optometrist who told me that the surface of my eyes is chapped. I'm going to have to stop wearing contacts until things heal, which can take a while. Though I don't love wearing glasses, I'm grateful that my vision should return to normal eventually. Then the thought of permanent damage got me thinking.
We take our health for granted… until we don't.
I was fortunate enough to not have to experience too many health issues growing up. I would get sick a few times a year, but I would always bounce back.
Losing dependable vision the past few weeks has given me a deeper understanding of what it means to have a physical disability. I also felt convicted for how I've taken my eyesight for granted for so many years– it has never failed me, until now.
Choosing to value our bodies
I come from communities where there's a lot of focus on the mind and heart. We talk about issues of education, spiritual formation, positive thinking, growth mindset, and more; most of our focus is on the immaterial.
But I believe that salvation is holistic. I believe that healing is about mind, body and spirit. Our bodies are just as important as our minds and hearts, even if there's not nearly as much literature covering physical health as there is covering philosophy, religion, policy and humanity.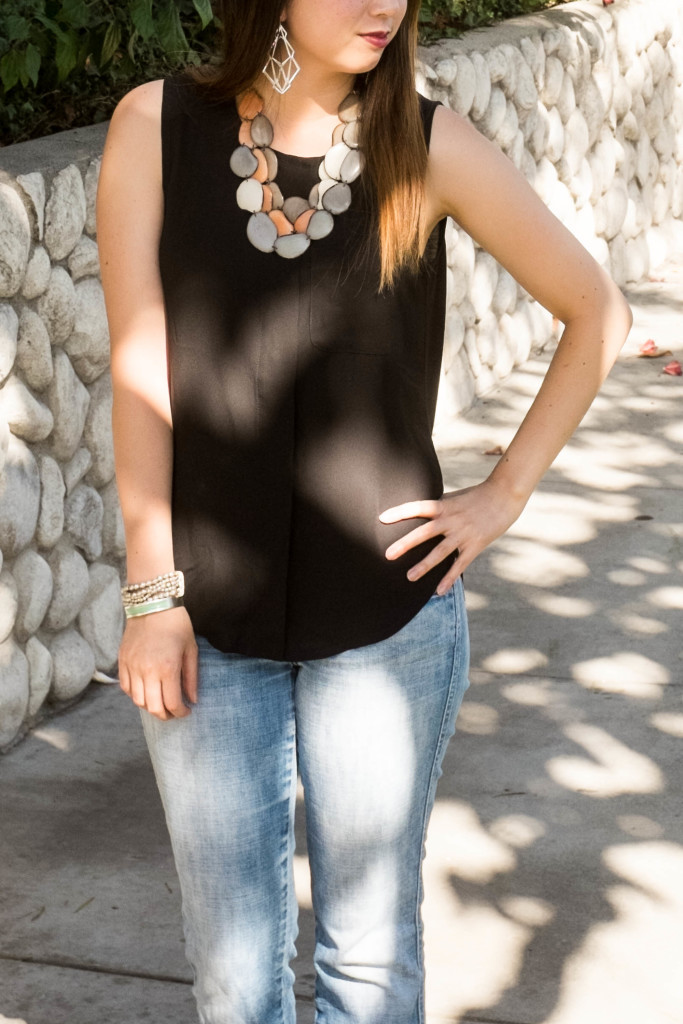 4 Mindset Changes that are Good for Your Body
1)  Consider how you feel- emotionally and physically.
As an extravert, it's easy for me to go on a relational marathon, traversing from one event to another. But is it good for my body? So often we ask ourselves if we are tired, but just as often we're referring to our mind and emotional energy. Next time you make a decision, thinking about the ramifications it might have on you physically as well.
2) Don't allow work to hinder eating and drinking properly.
None of us should have such demanding tasks that we can't afford a sip of water (that would be inhumane). But how often am I so focused that I put off eating lunch or drinking water until I'm done?
I know that I will be more intentional about standing up, stretching, snacking, and sipping throughout my work day. I will also be trying to shrink the amount of time staring needlessly at my computer screen.
3) Consider the outdoors a haven.
We as humans have spent a lot of time and energy trying to get inside— to the point that the notion of being outside can feel a bit anti-intuitive during cooler months. But the benefits of getting outside are tremendous, especially as the provide sunshine and fresh air.
As we enter mid-autumn and the pre-holiday season, many of us are looking at spending a good chunk of our time indoors. Even though I hated the bitter cold of winter when I lived on the East Coast, I remember feeling refreshed after a brisk walk– despite the shivering. Filling our lungs with fresh air, and fueling our bodies with natural light is a good thing.
4) Put vanity to death.
There are so many choices we make as a society that are "good" for our image but bad for our bodies. There's no need to go into extreme dieting or dangerous tanning– we all know how much we've suffered from those. But what about smaller vanity-driven choices? Starving ourselves the morning we have to fit into a dress, or wearing lots of makeup that we don't have the energy to remove at the end of the day– we all do these subtle things.
Caring more about my body than about how my body looks can help me remember what actually matters.
Getting used to my glasses
When I purchased these glasses years ago, I had no intention of wearing them in public. That is how certain I was that my vision would never fail me.
Now I don't know how long I'll be wearing glasses– and I'm getting used to it. Thankfully it's a deep burgundy that works with most fall colors, especially when complimented with a few Noonday Collection accessories.
What I'm wearing:
In what ways do you plan on cherishing your body this weekend?