It's been a long time since I've celebrated a snowy Christmas. Yes, I was in New England for college, but I was always on the first flight home that I could possibly take once final exams were over. We usually spent the holiday break part-time in California and also in Asia. One year we were also in New Zealand and Australia.
This year, though, we're holed up here in the mountains of Colorado and I will wake up to a snowy white Christmas tomorrow.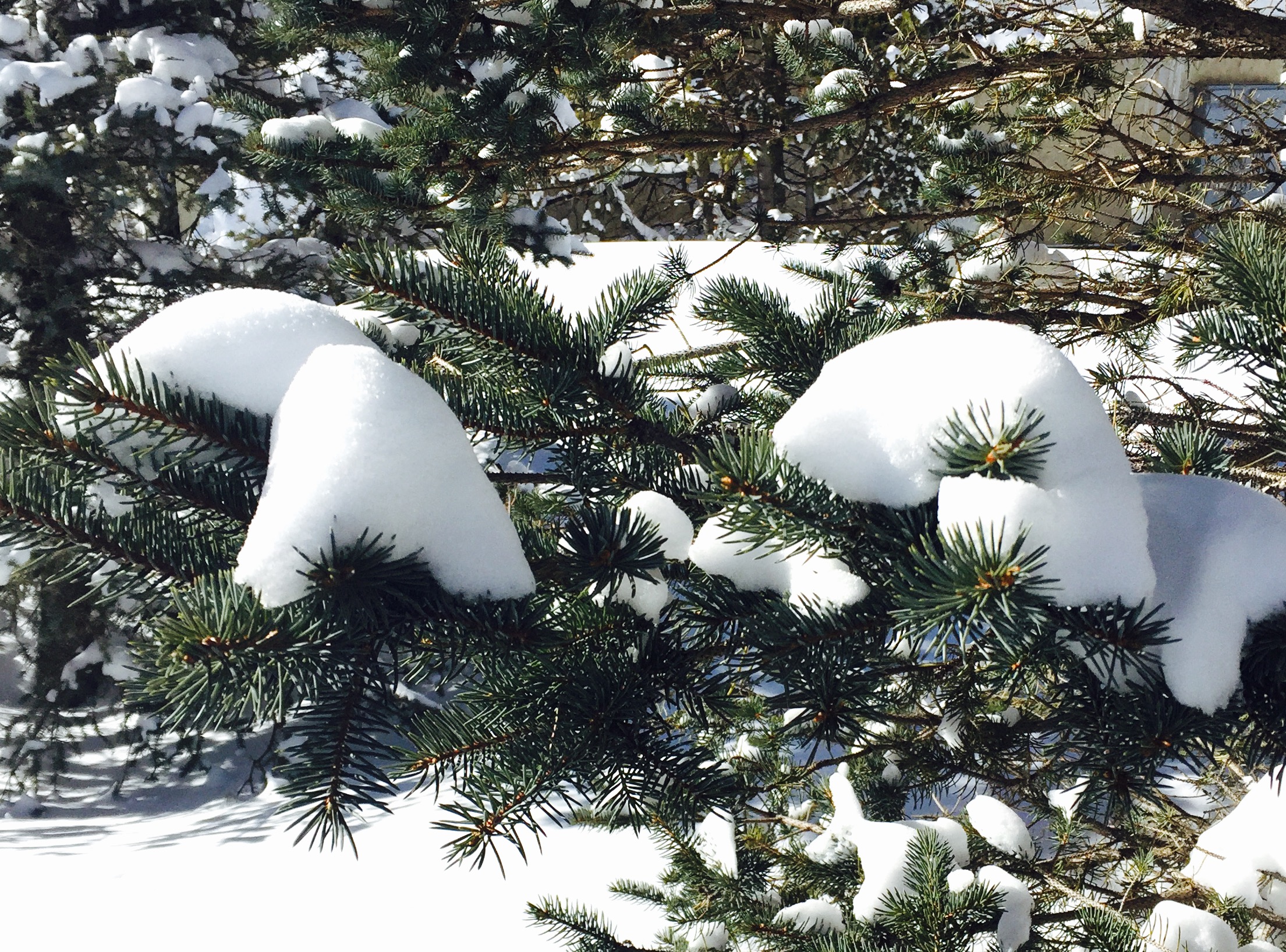 Getting away to a relaxing fireside vacation has been exactly what I needed. I've been so tired, friends. 2014 was a big year for me and I've wrestled with a lot of things of late. Whether we were baking our gingerbread cheesecake or trying cross-country skiing, my time with family in Colorado has been a good time to reflect.
I've been loving meditative Christmas songs that serve as reminders of what this time of year celebrates. Just yesterday I shared my favorite Christmas hymn– the promise of reconciliation and renewal throughout this world. Slowing down to listen to these songs, to eat slowly and watch the fire, has brought me to a much quieter mind-space. Not moving from place to place all the time, or visiting with dozens of friends a week, has helped me to actually think about what Christmas is.
I've been loving this rendition of "Mary, Did You Know" by the Pentatonix!
In addition to thinking and reflecting, I've had so much fun doing wintery things with my husband and in-laws. We made gingerbread cheesecake (recipe), peppermint hot cocoa (recipe), and homemade eggnog (recipe).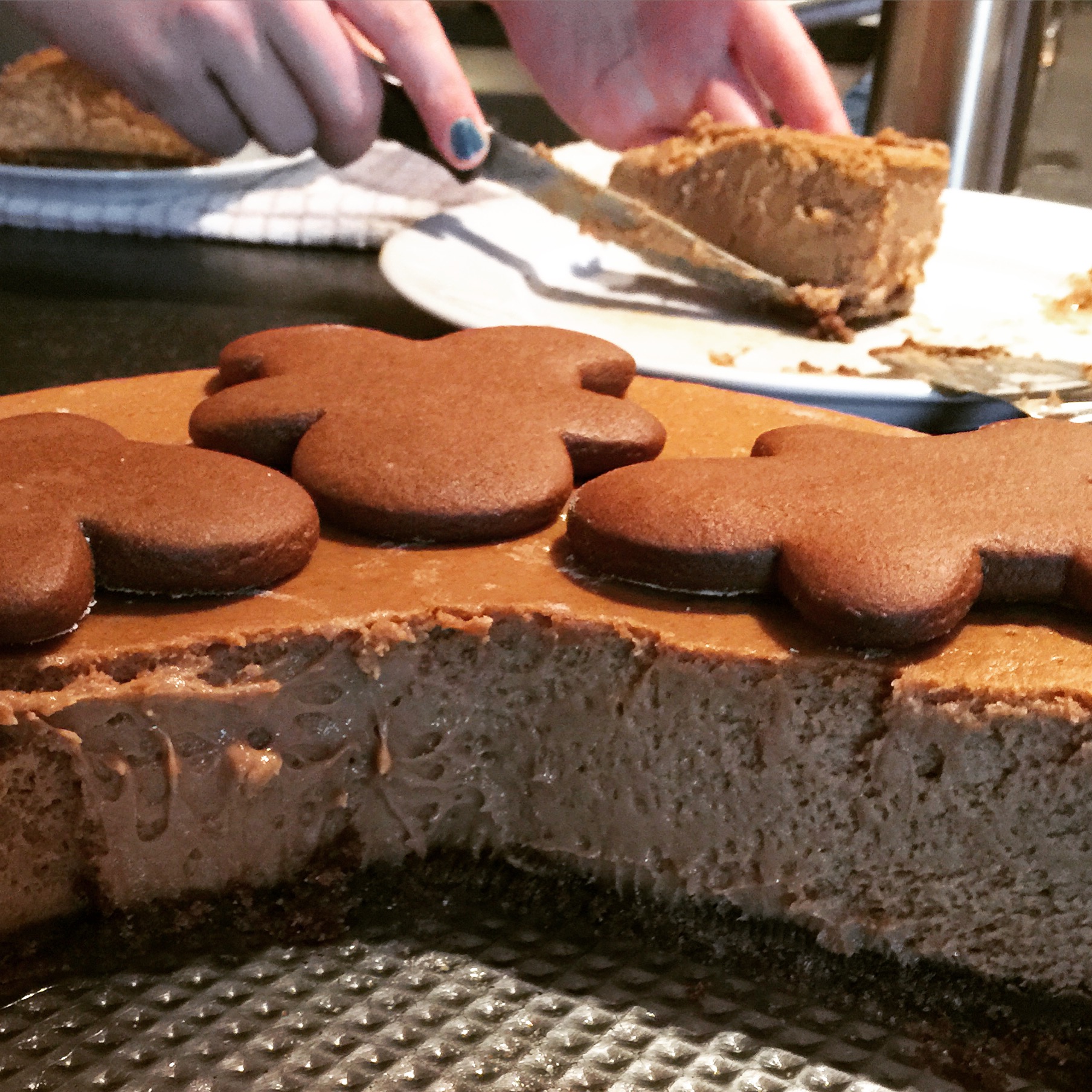 We also tried cross-country skiing today! I had done it once before and I used to be more of a downhill skier, but this was hilarious and beautiful. It's quite hard to stay upright or move quickly on cross-country skis. But it is easy to slow down and take gorgeous photographs of the snowy scenery.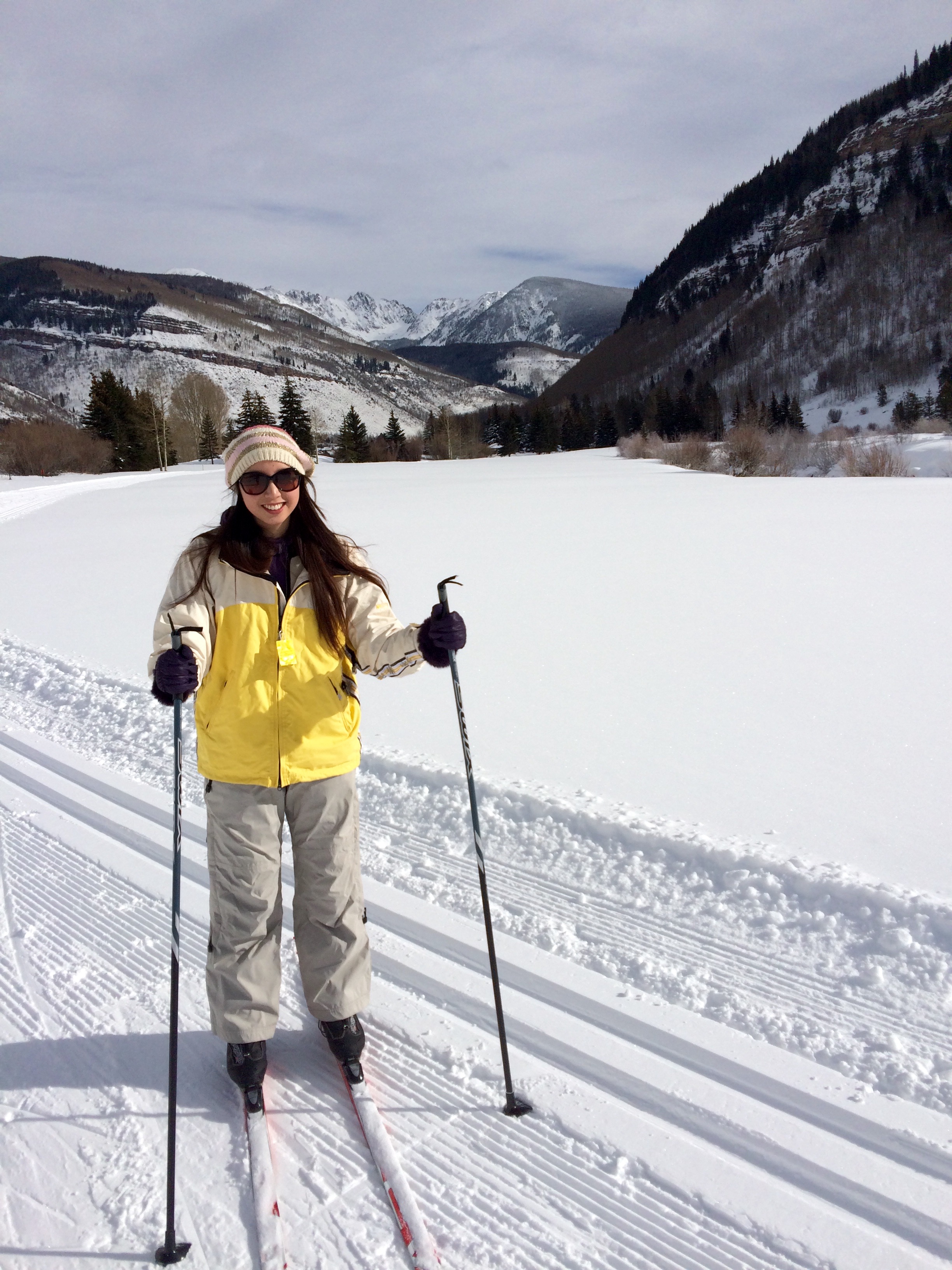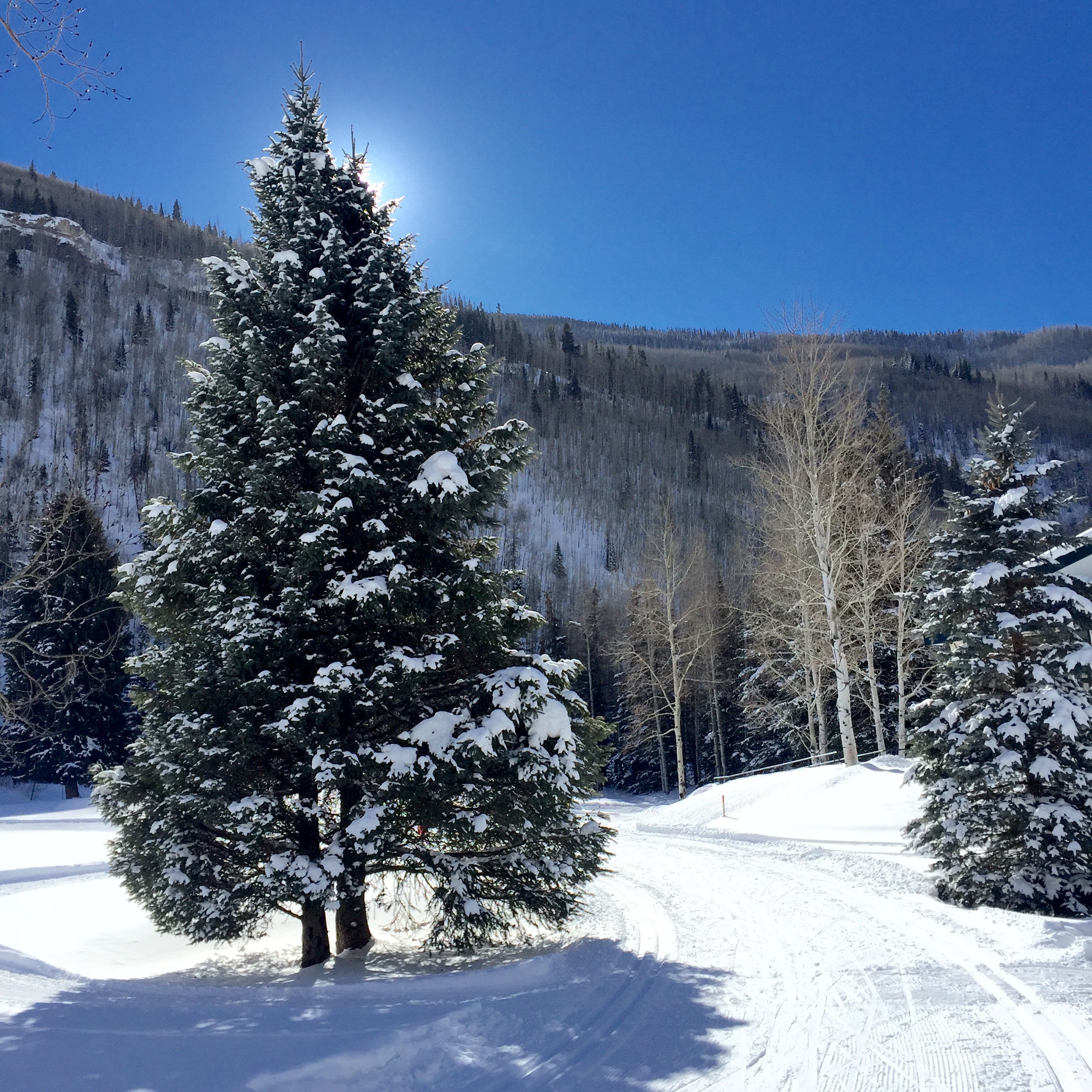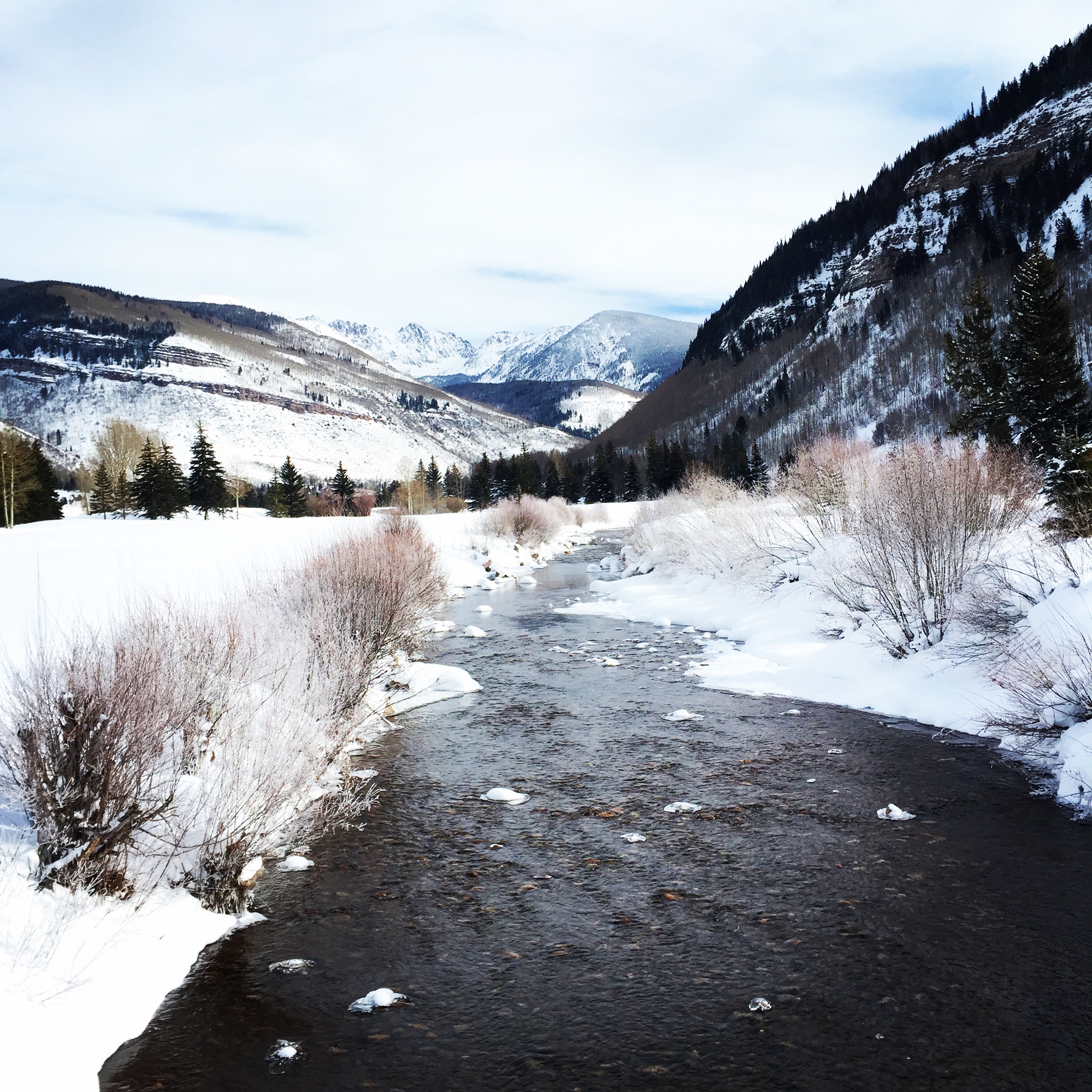 I hope you have a wonderful Christmas, friends! I'll be taking a few days off from blogging, but feel free to find me on Instagram (@daisysr14) to keep in touch. I'd love to know what you're up to as well!
Much love,
Daisy