As promised, I'm sharing the butternut squash soup that I used as a pasta sauce over our homemade pappardelle the other night. Squashes are now in season and they make wonderful ingredients for hosting dinner or for weekday meals. This yummy soup is a great dish to make in larger quantities and to heat up for a quick meal. It's also so rich and creamy that it works as a pasta sauce! So let's get started.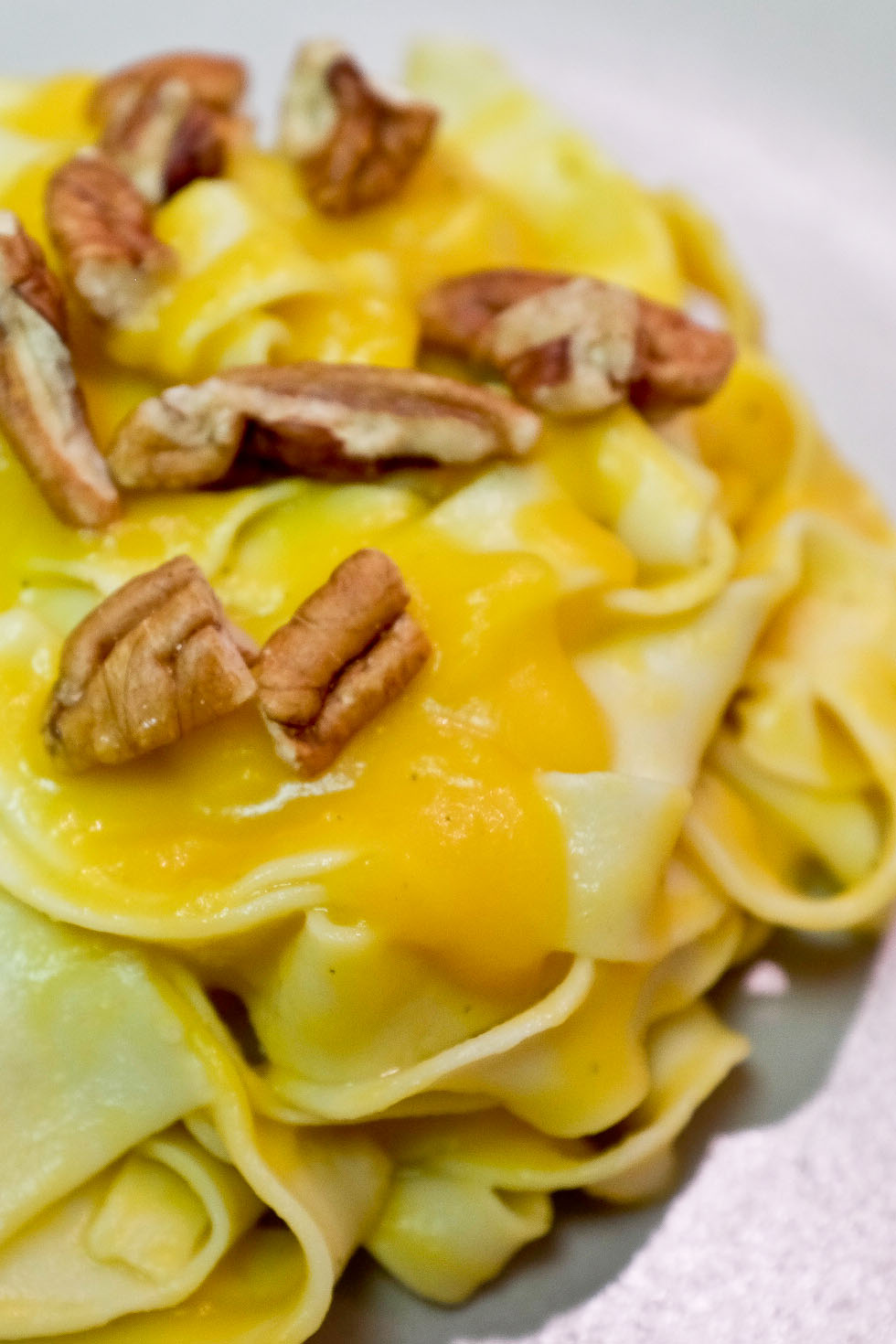 Butternut Squash Soup and Sauce
Ingredients (serves 4 soups):
1 butternut squash
1 yellow onion, chopped.
3 tbsp butter
2 tbsp fresh thyme leaves or dried thyme
3 cups broth (chicken or vegetable)
Salt and pepper, to taste.
2 tbsp maple syrup (optional)
Chopped walnuts and olive oil for garnish
Preheat the oven to 400F. Prick the squash with a knife so that the squash does not explode when you roast it. Roast the squash on a baking pan until it feels somewhat soft and a knife can easily poke through, about 1 hour.
Once the squash has cooled, scoop out the inside and toss the skins. In the meantime, saute the onions in the butter over medium-low heat in a large saucepan. Allow the onions to "sweat" until they become translucent, about 10 minutes. Add the thyme.
Pour the chicken broth into the saucepan, and add the squash (and maple syrup if using). Allow the mixture to come to a boil. Reduce the heat to low and simmer for a few minutes to combine the flavors.
In batches, transfer the soup to a food processor (or sturdy blender) and puree until smooth. Return to the saucepan and stir to integrate. Add salt and pepper to taste. The soup can last in a refrigerated airtight container for about one week.
To Serve: To serve as a soup, ladle it into bowls and top with chopped walnuts and drizzle with olive oil. To serve as a pasta sauce, toss freshly cooked pasta with desired amount of sauce in a bowl. Transfer to a plate and top with walnuts. Bon appetit!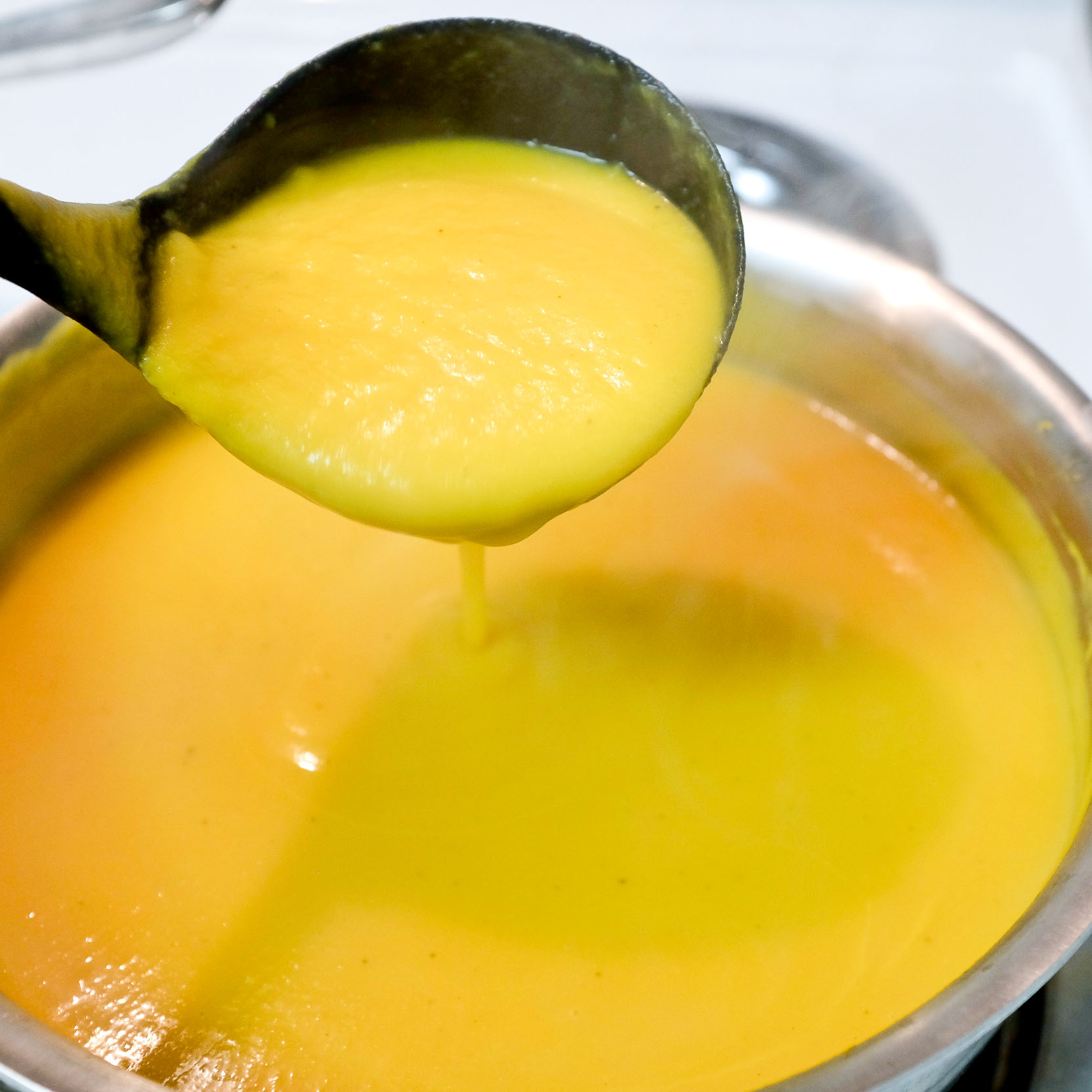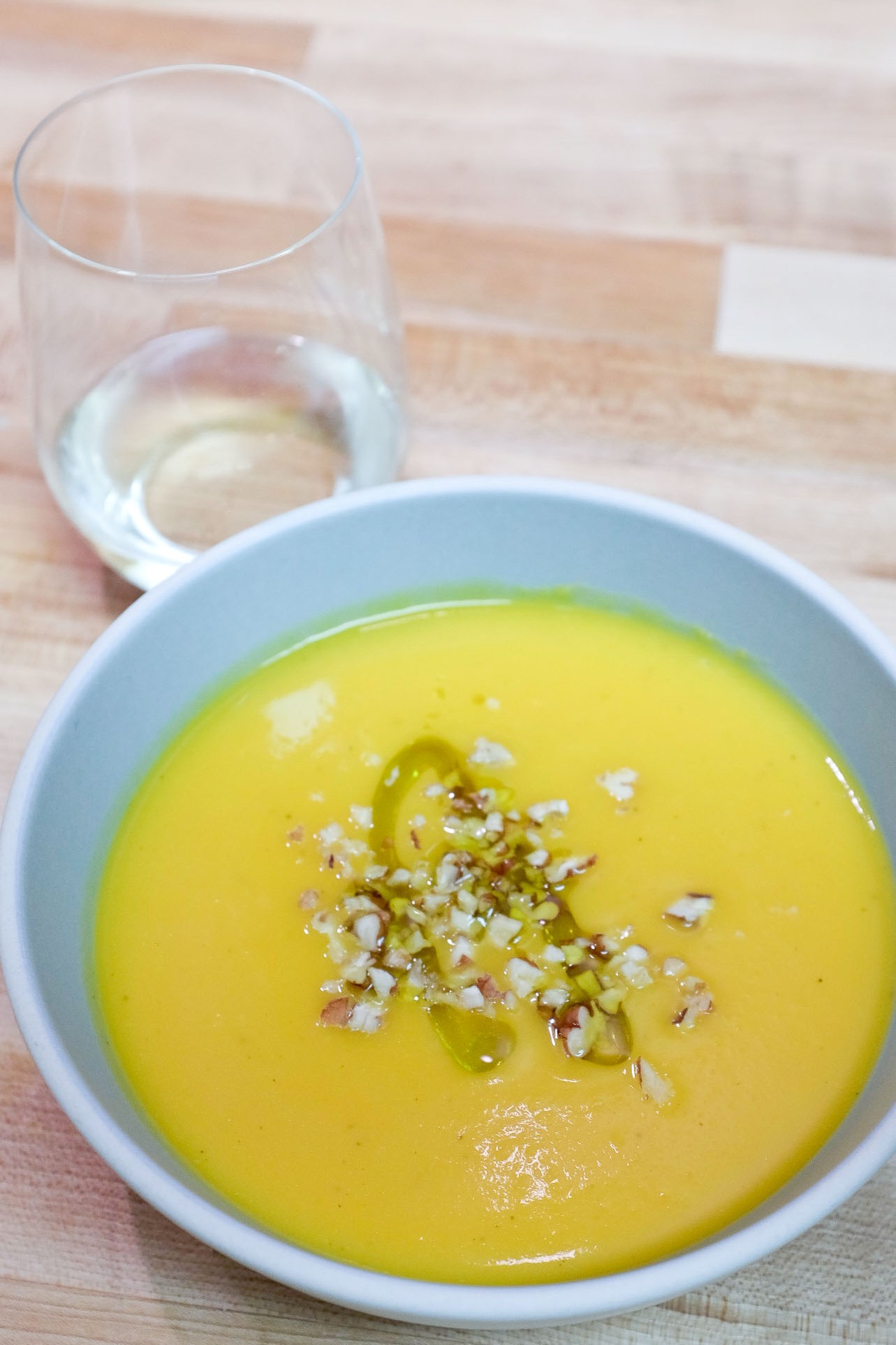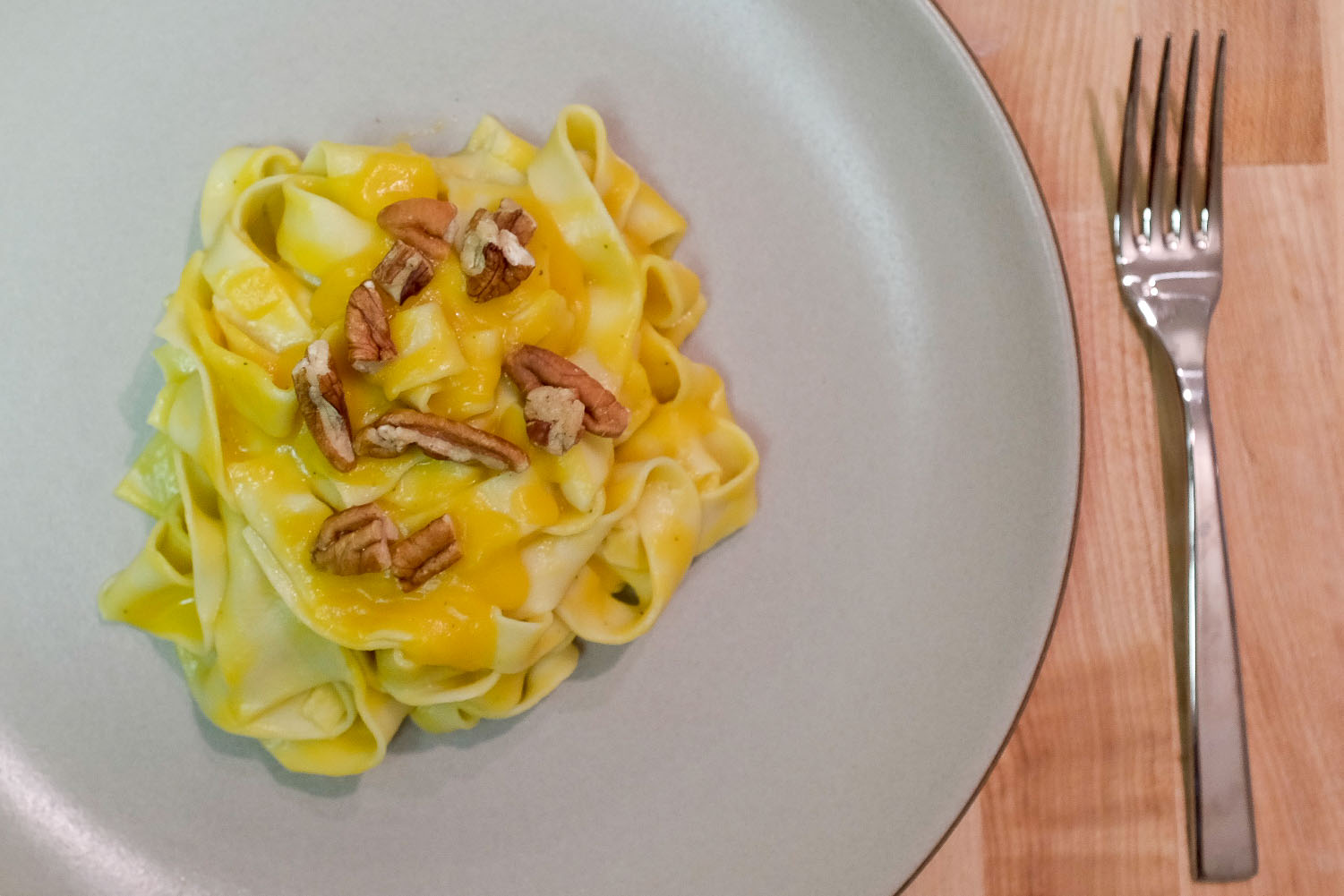 Do you like creamy or pureed soups? Would you prefer to have this as a soup or pasta sauce? I'd love to know! And stay tuned for a homemade pasta tutorial next week, as requested! I'll be discussing pasta making in detail (though I'm no expert) and sharing what tools and recipes we prefer! And if you like creamy soups, be sure to check out my potato leek soup too– a French bistro inspired dish. Yum!