I love going on adventures, and something I hope to do more of in 2015.
We are currently hanging out on the California Central Coast, one of my favorite spots on earth. It occurred to me today that exploring the great outdoors usually means it's unnecessary it is to look fashionable.
One minute out in such glorious creation and our sense of fashion seems trivial. So in the spirit of simplicity (and authenticity!), I wanted to share my very basic and comfortable adventure outfit from today.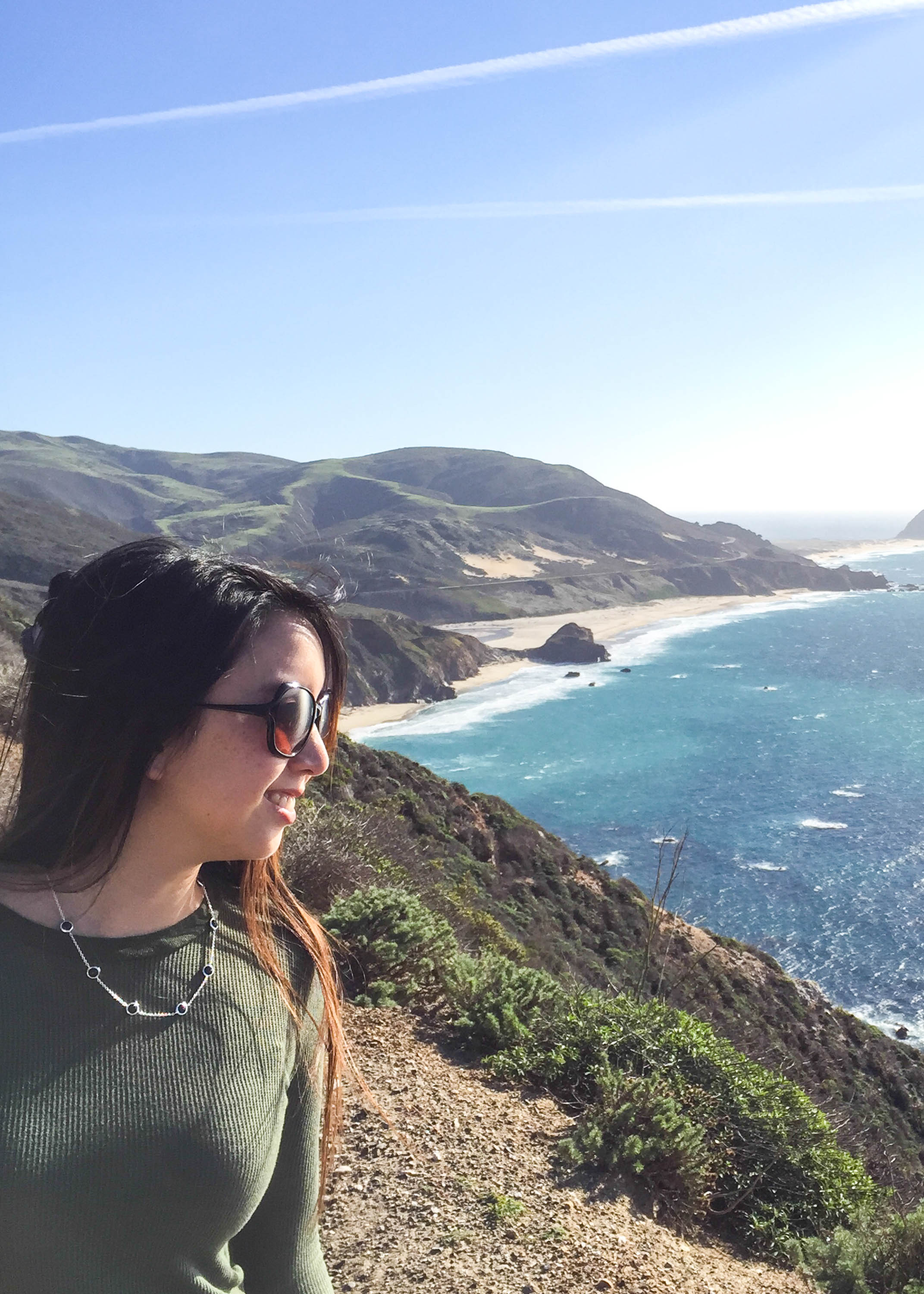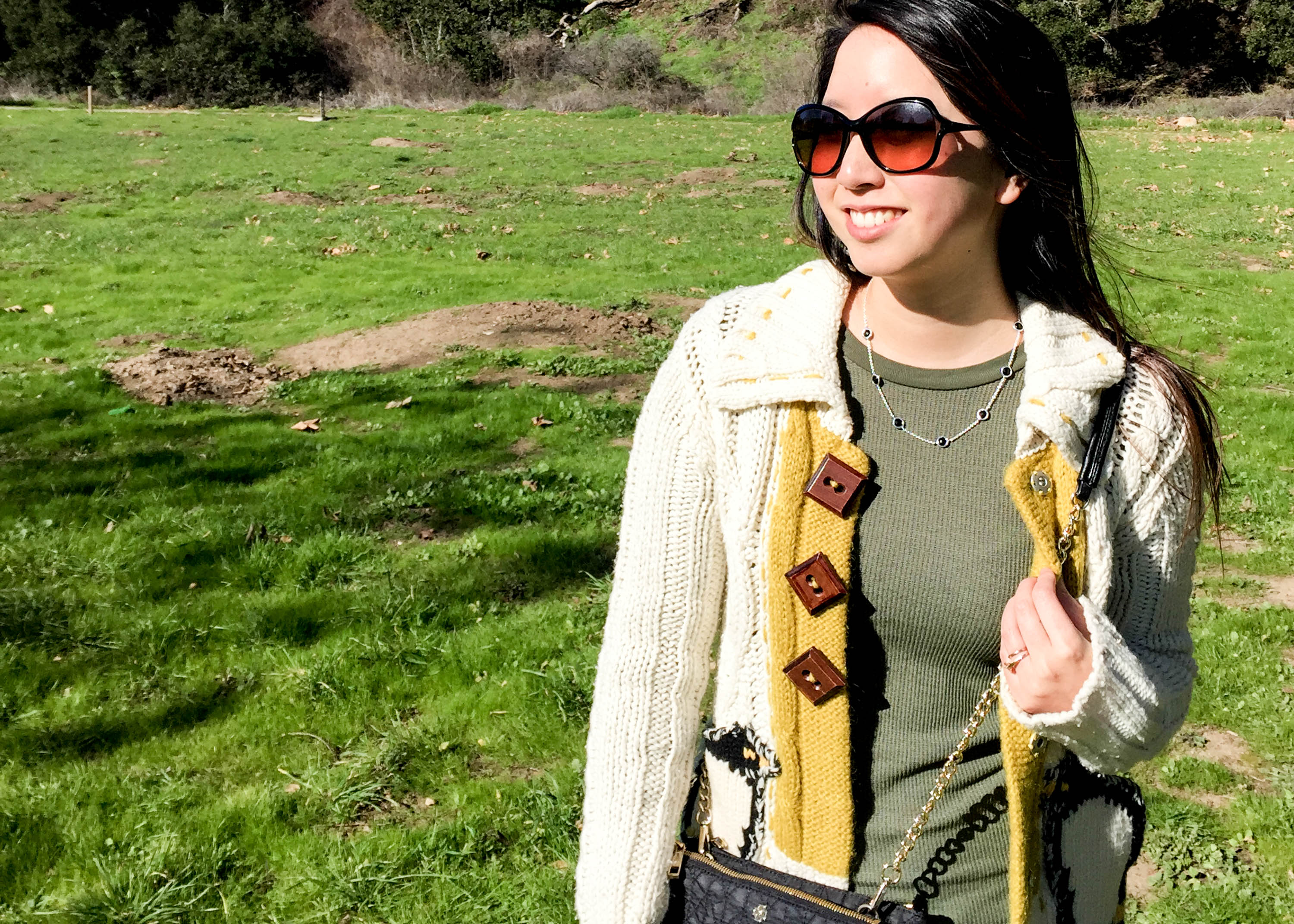 Of course, this little excursion to the coast did not call for anything from REI. Just a chunky sweater to stay warm, my favorite green thermal and old jeans, and good walking shoes.
A cross-body bag is a great way to carry your valuables without using that dreaded fanny pack from the 90s. I also threw on a simple necklace (clearly this was a very laid-back hike) that took me from adventure to dinner in no time!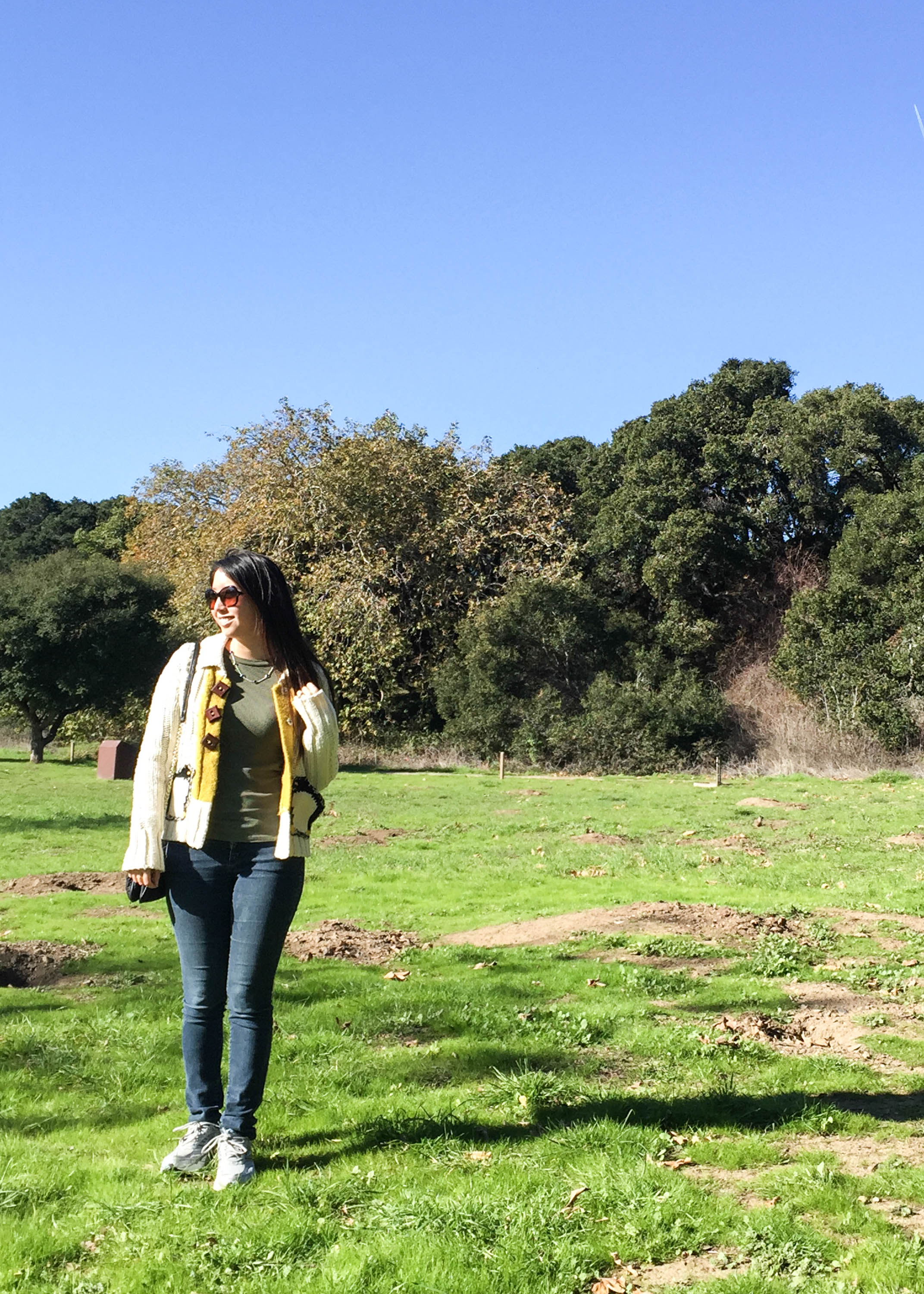 I just adore the California coastline. These bluffs are magical year-round– so stunning that I'm sometimes close to tears when I look at them. This spot in particular is Big Sur National Park. If you haven't planned a road trip here already, it's an absolute must-see! I share more about this gorgeous corner of the world, and where to stay, here.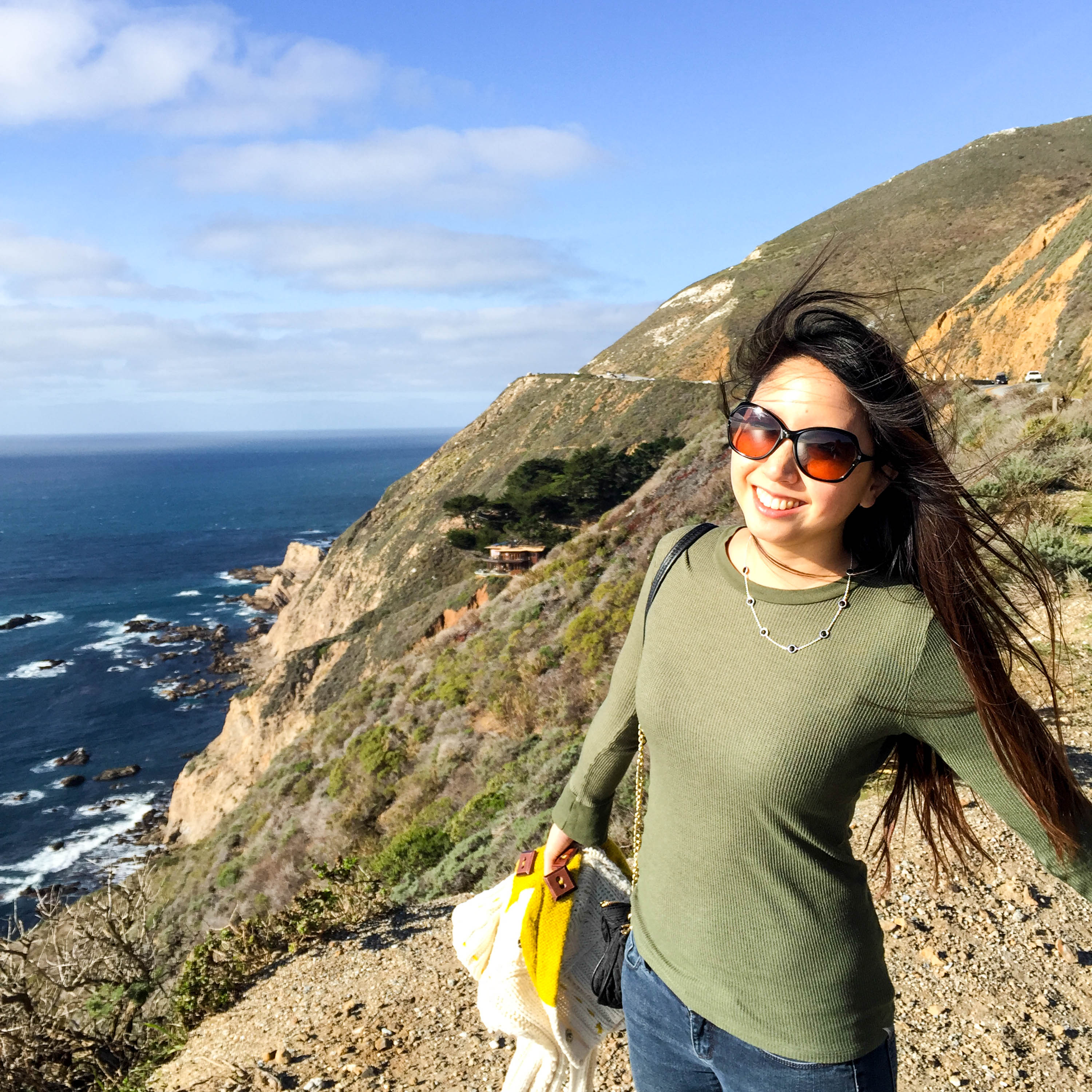 So, what do you like to wear on outdoor adventures? Do you enjoy spending time outdoors? I'd love to know!