This past year, Earl Grey became one of my favorite black teas. The sweetness of bergamot is both calming and energizing at the same time. And though this tea is ubiquitous, it somehow escapes cliche– at least in my book! So of course I'm looking for creative ways to use Earl Grey tea beyond the teacup. These delicious shortbread cookies have a lovely hint of tea, and are the best addition to any hot beverage!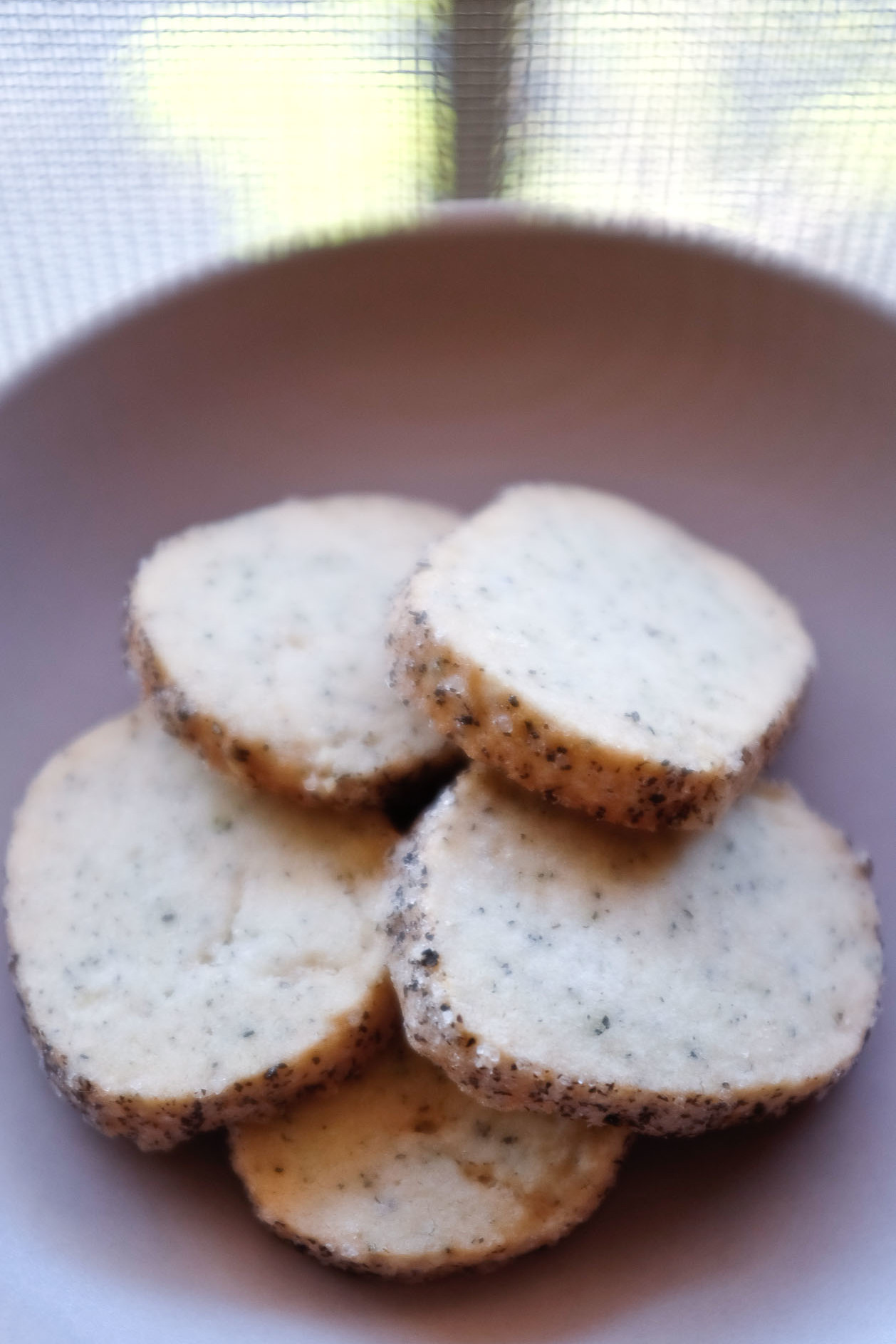 Earl Grey Shortbread Cookies
2 sticks unsalted butter, softened
3/4 cup sugar
3 Earl Grey teabags, we used Twinings
1 teaspoon vanilla extract
1 egg
2.5 cups all purpose flour
3/4 teaspoon salt
More granulated sugar for rolling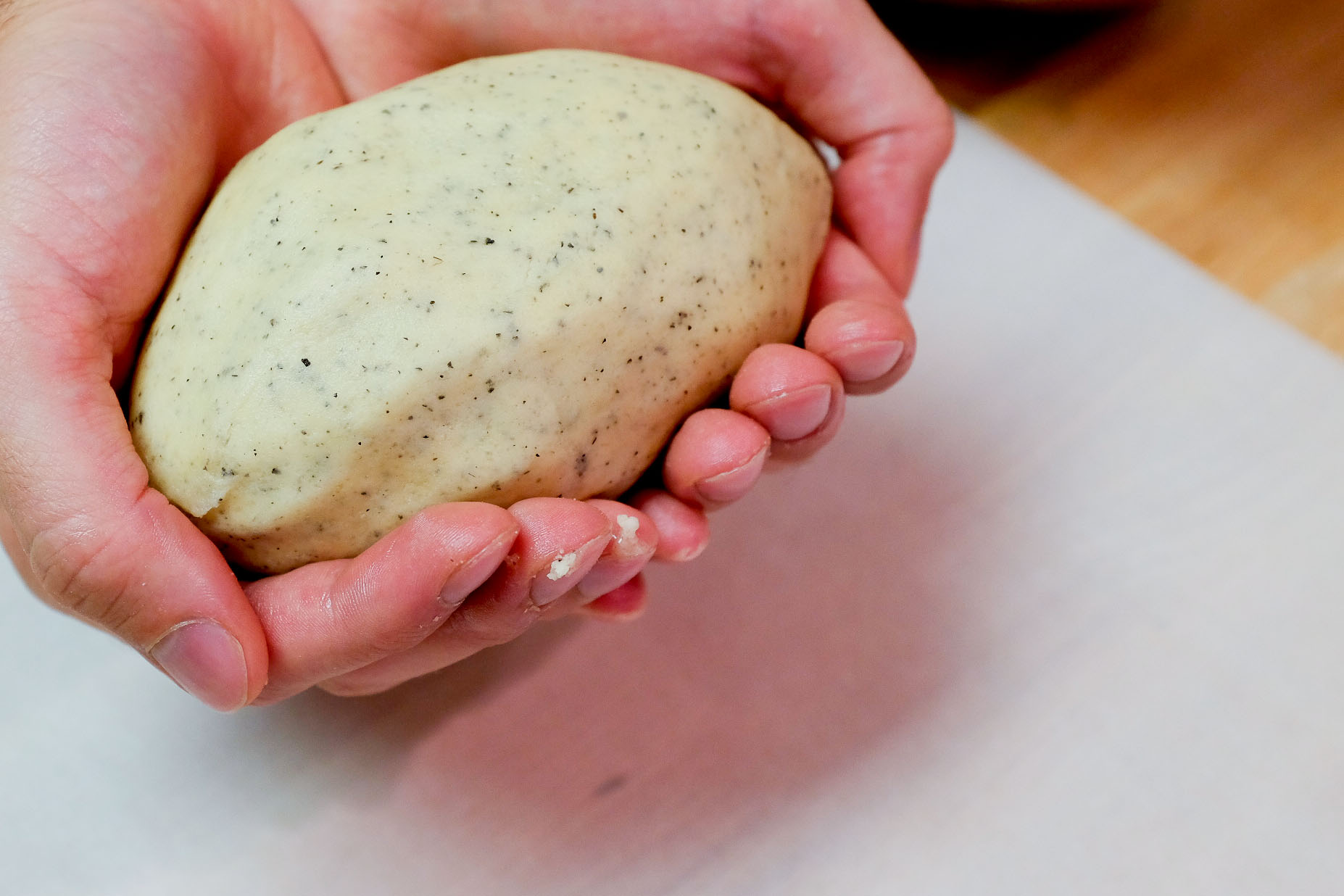 Instructions:
In the bowl of a stand mixer, cream together butter and sugar until light and fluffy. Add vanilla and egg and beat until incorporated.
In a medium bowl, whisk together both kinds of flour, salt and contents of 2 teabags. With the mixer on low, gently add dry ingredients into butter mixture. Mix until ingredients are well combined and a stiff dough is formed.
Cut two 12×16 inch pieces of plastic wrap or parchment paper. Divide dough in half placing one half of the dough on each piece of plastic wrap. Use your hands to form two 1 ½ inch diameter logs by gently rolling the dough back and forth.
Open the plastic wrap and sprinkle logs with contents of 3rd teabag plus extra sugar, and roll to coat the logs well. Wrap logs tightly in the wrap, place on baking sheet and freeze logs for 1 hour or until firm.
Preheat oven to 375°. Line baking sheets with parchment paper and set aside. Remove dough logs from the freezer and remove the wrap. Slice dough into ¼ inch thick slices and place on prepared baking sheets 1 inch apart.
Bake until cookies are just golden at the edges, about 16-18 minutes. Allow cookies to cool on wire racks. Store cookies in an air tight container for up to 4 days. Makes about 36 cookies.
If you liked this, check out my recipe for lemon rosemary shortbread cookies!
Do you enjoy Earl Grey tea, or tea-infused desserts? What's your favorite type of tea? I'd love to know!