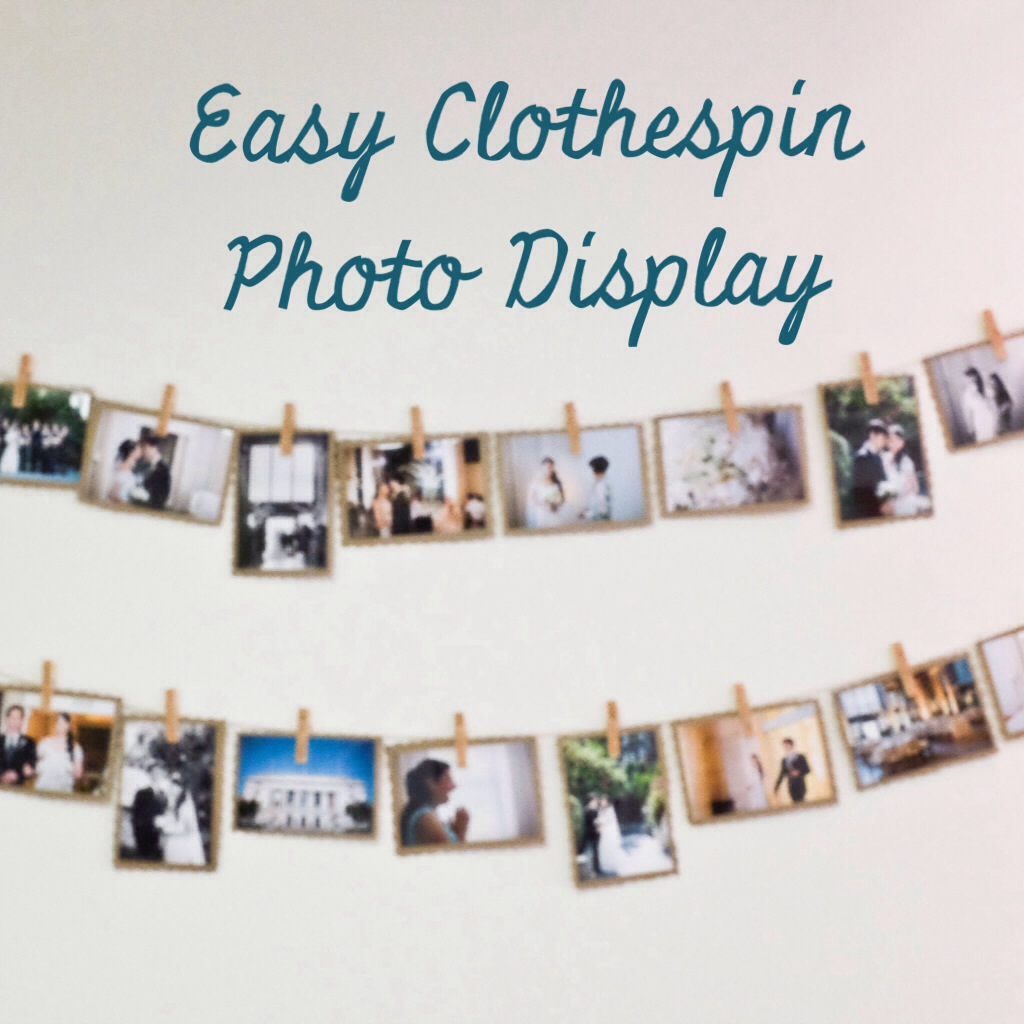 In the age of camera phones and image-sharing media, the printed photograph is becoming a rarity. This, in my opinion, is a bit unfortunate because printed photos are beautiful. Not only are they tactile and portable, but they are also agree quite well with the human complexion. All of the nitty-gritty details captured by a DSLR are melted into a gorgeous sheen, far smoother and more pleasing than any digital rendition. Furthermore, many professional photographers would probably say that the printed photograph is still the best medium through which to appreciate their work. So it's time to dig out those photos (or print some of your favorites) and make a physical storyboard on your wall!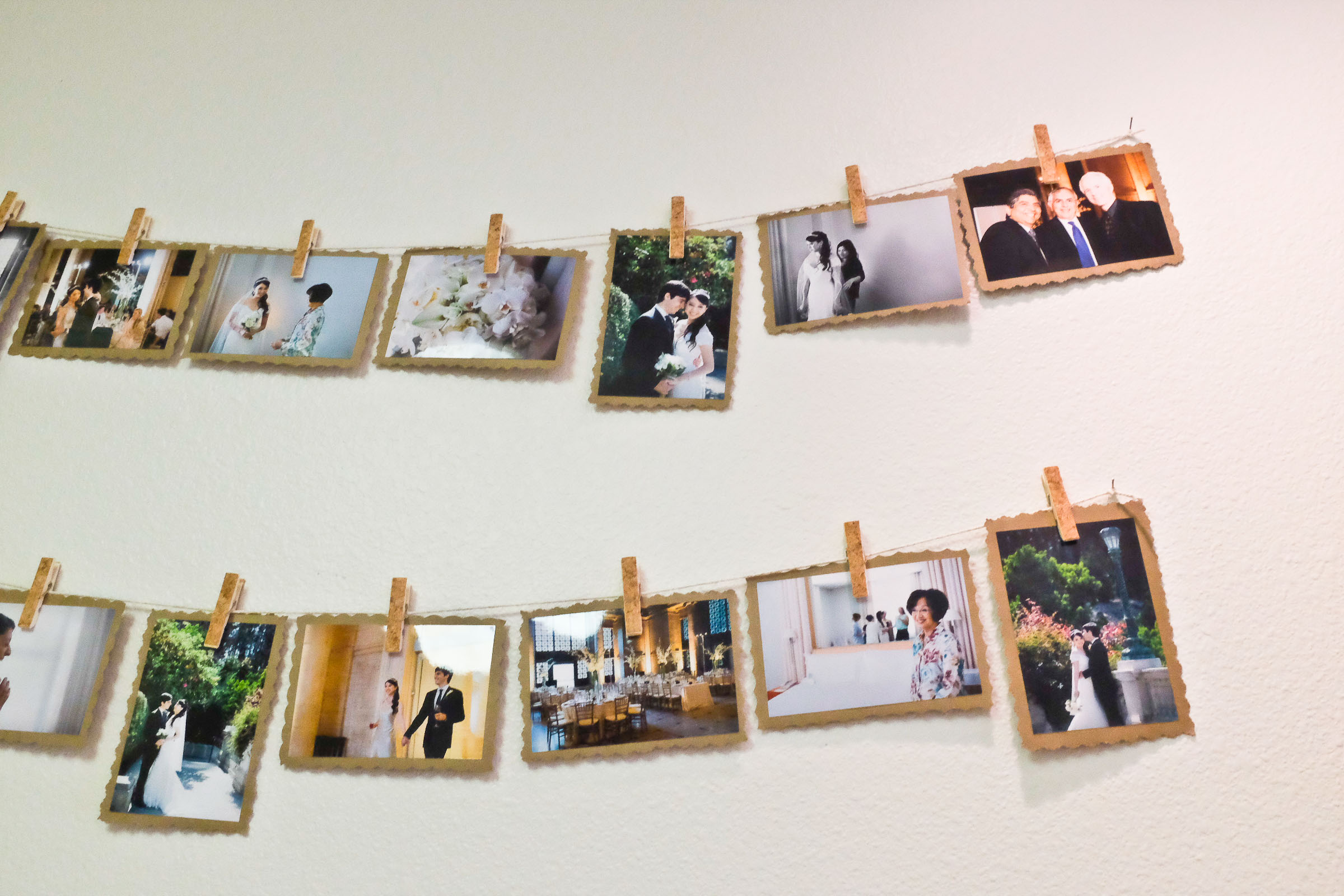 It's the easiest project ever. I'm still in the process of becoming more crafty– in the artsy, DIY sense– so I like to share projects that don't require a thousand tools and a handy friend. Mounting your 3×5 or 4×6 pictures onto card stock, and then stringing them up is about as easy as wall decor gets!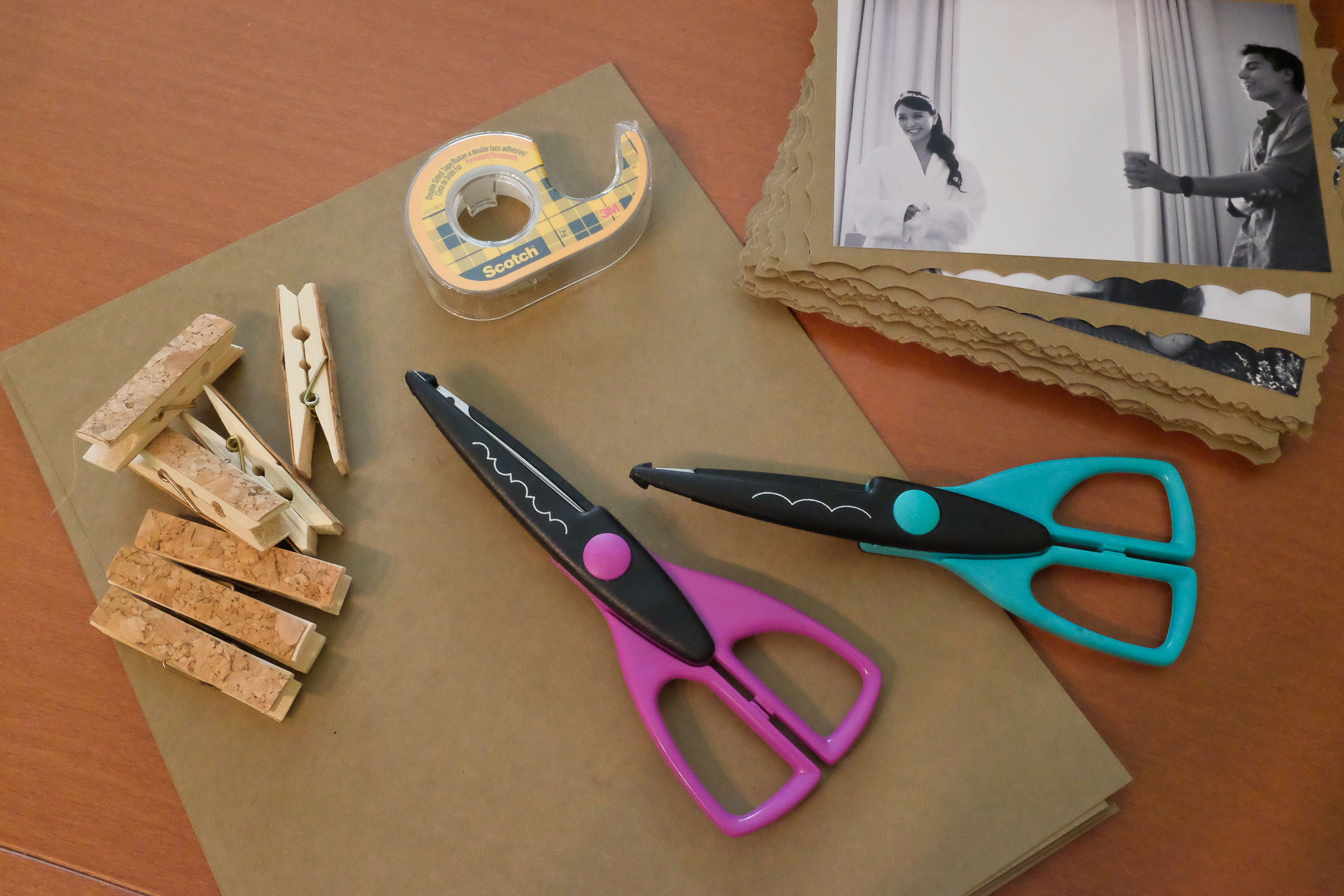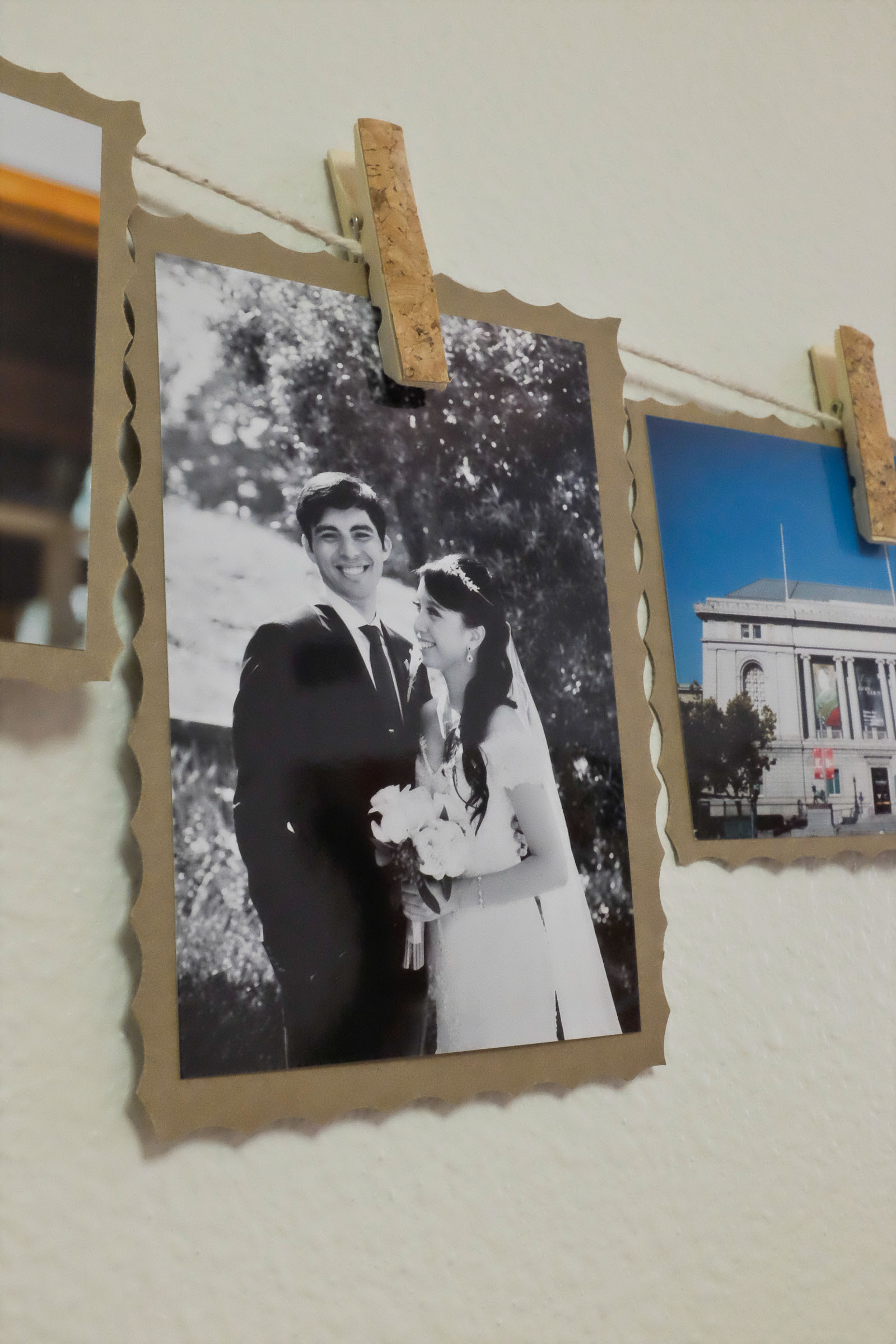 Tell a story with it. Our amazing photographers captured over 900 images at our wedding. We ended up printing all of them at Costco (whew!) in order to look at them more closely. Instead of storing the prints away, I mounted some of them on card stock in order to display them throughout our apartment!
The best thing about stringing up photos like this is that you can intermix candids and posed photos to tell a better story. A physical photo display provides the platform to view multiple pictures at once, capturing the experience of a special event or season. You can place pictures in chronological order or go with a more anachronistic display. I love how our photo display represents all the different emotions of that day in a mildly disorderly manner.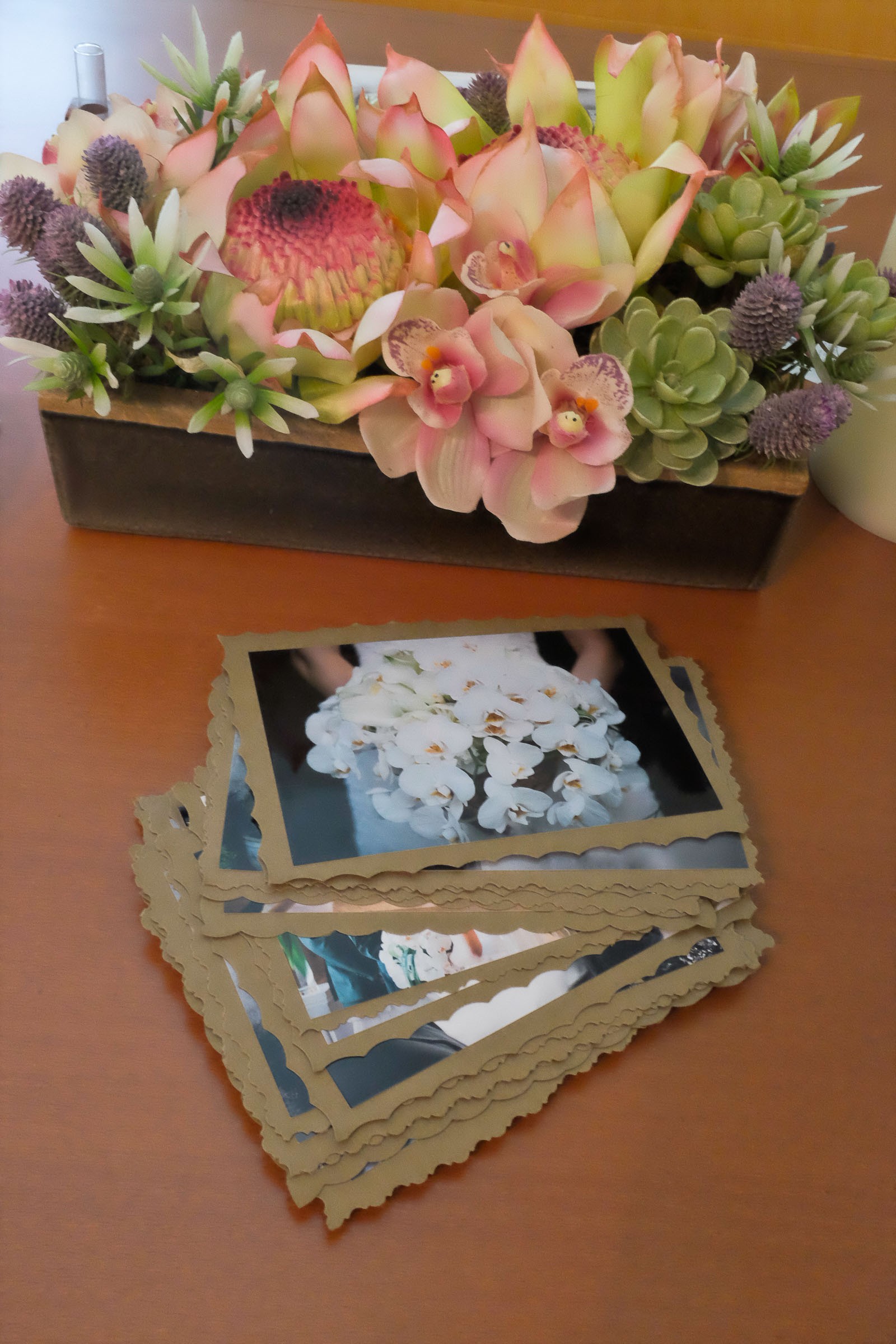 Change it up. We keep a pile of photos on our coffee table so that guests can flip through them. When we're tired of the ones on our walls, we can easily switch them around!
If you're looking for pictures to print, your Instagram is a great place to start! Download the app PostalPix (this is not a promotional) to get your Instagram photos mailed to you– it's super easy and fast.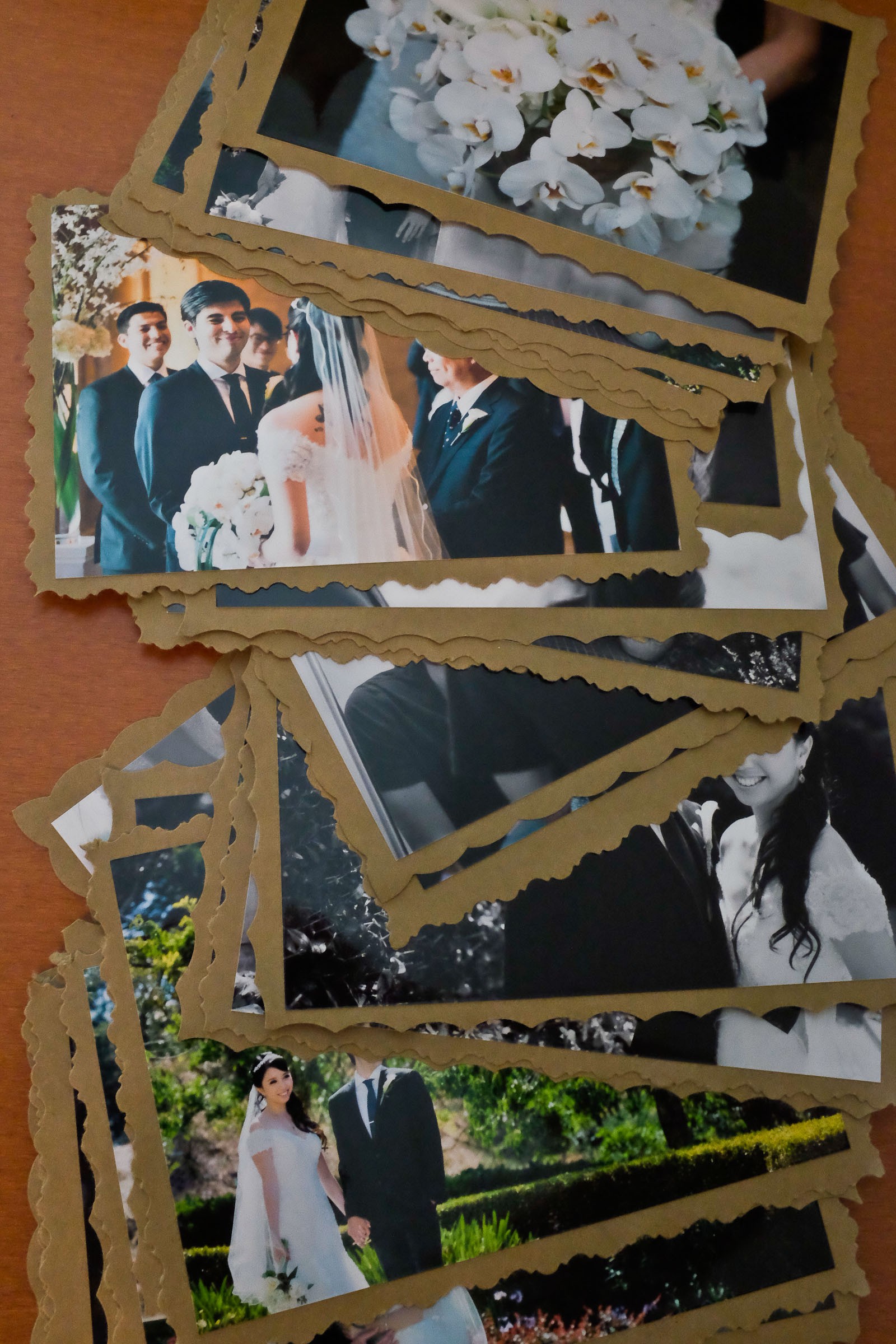 Make it your own. I used patterned scissors and brown card stock to mount the photos, and we hung them using cork-covered medium-sized clothespins and cooking twine (all available at Michael's). We wanted the photo display to highlight the awesome colors in our photographs.
Let me know if you give this a shot! If you're already a fan of the printed photograph, how else do you like to display them?