It's been a while since I went shopping. And I did– briefly– while we were in Kyoto. I've been looking for a loose, work-appropriate pair of pants (culottes, a fun style from Paris). I pictured myself waltzing into the department store, finding the perfect pair of burnt orange or mustard yellow knickers, and sporting the new look with not a care in the world.
That's not what happened.
Long story short, I did find the pants, but it took a very long time. I was tired and frustrated at the end, surprised to find myself hustling for a trend. I'm glad I found them, but not nearly as excited as I thought I would be. Not even close.
You see, gifts whose desirability is intrinsic– they are new, they are popular, or they make you momentarily happy– lose that value rather quickly. Have you ever noticed that when you purchase something simply to have it (and for no other substantial reason), that initial excitement wears away? Pretty rapidly?
Unsurprisingly, the possessions that bring us the most joy are those that have meaning and impact attached to them. The ones that I find most compelling are doing good in the world. Perhaps far more good to others than they do to me.
And this holiday season, I encourage you to consider gifts with deep meaning and impact. Gifts that are worth far more than simply being shiny and new.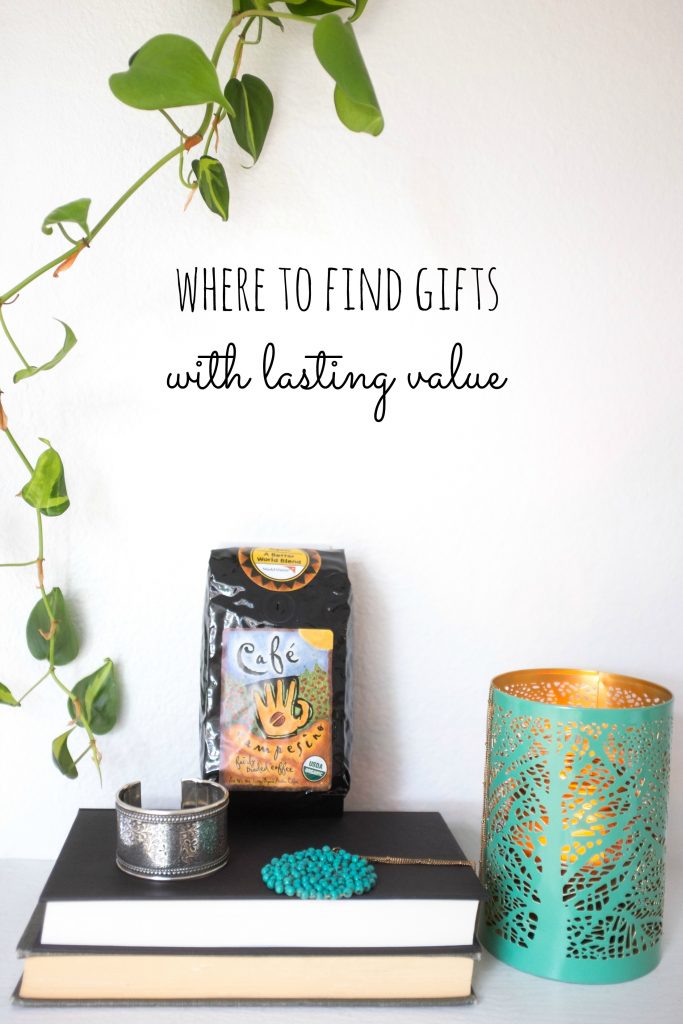 …Continue Reading