For most of us, the Wild West is a thing of the past. It must be, because even the first movies made about the West are "retro" now. Those of us who grew up in coastal cities might think it strange to happen upon a real-life cowboy, complete with spurs, hat and free spirit. We know that the American West was a defining feature of our country at some point, but we hesitate to distinguish between myth and reality. We hardly think one can ever go back.
This past week, I went back– sort of. The charming town of Moab, Utah is nothing like what Butch Cassidy and the Sundance Kid must have encountered, but the spirit of the West can hardly be contained by buildings. Instead, it's in the earth. It's in the mesas and buttes, the muddy Colorado River and dusty wind. The Wild West may refer to an era past, but its pieces remain.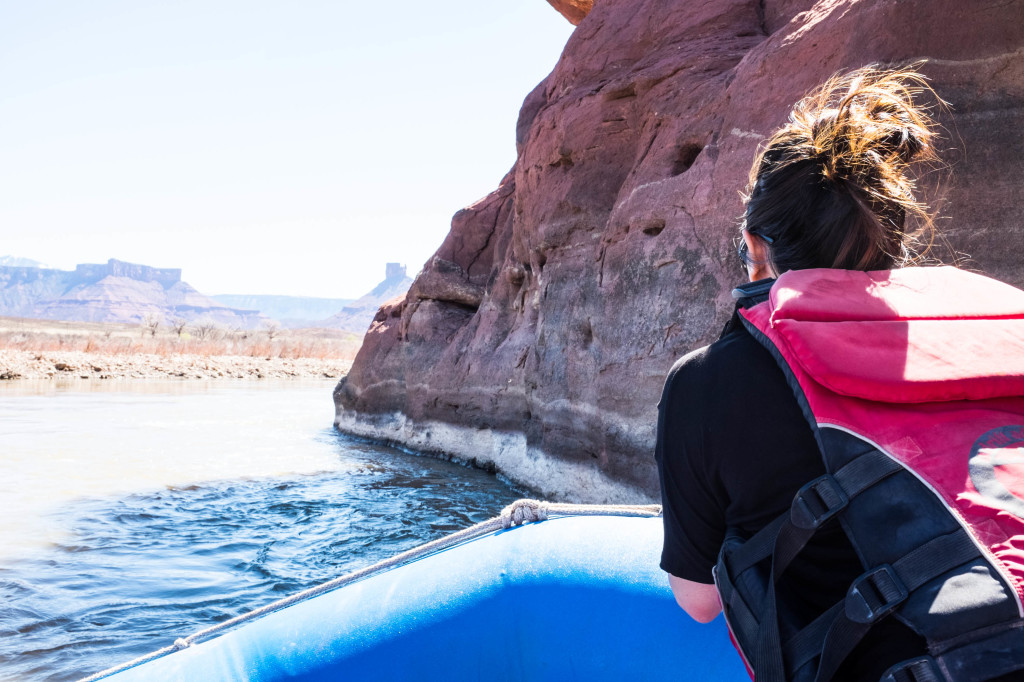 Frederick Jackson Turner hailed the West as "the formation of a composite nationality for the American people" (source). Indeed, the intermingling of our European heritage and these bizarre new vistas produced something inexorably American. As a country, our past is buried here: a story that grows ever more intriguing and foreign to our technologically adept society.
I never thought of myself as someone who would be comfortable on a ranch. I grew up with few animals in the household and was accustomed to cleanliness. Dirt is not clean. And while I fancied myself a daredevil somewhere between the age of 10 and 12, I've always been cautious. Careful. A perfectionist.
But, after spending a week in Southern Utah, I can attest to the fact that the American West can still change people. Natural sandstone monuments tower over roads and buildings. The rivers carve their way through canyons deep and wide, eroding away millions of years in formation.
One can only come to a place like this, and ask to be grafted in. There is no changing or domesticating this land. Only traversing through.
And what have I learned from my journey to the desert? I've learned that feeling small is a good thing. Though we scrambled up a few boulders in the Fiery Furnace district of Arches National Park, and enjoyed breathtaking vistas on the cliffs of Canyonlands, there wasn't a moment during which I felt prideful.
On the contrary: I was humbled.
And somehow I know that I will come back– that I need to come back. Sure, part of that is due to the fact that we didn't get around to seeing Bryce and Zion, but also because I would like to feel this way again. I would like to feel small. I would like to harken back to that moment when my own "western civilization" was slammed with western un-civilization. The rugged mountains and steep cliffs remind us that there is something quite untamed about our world, and it thrives without us.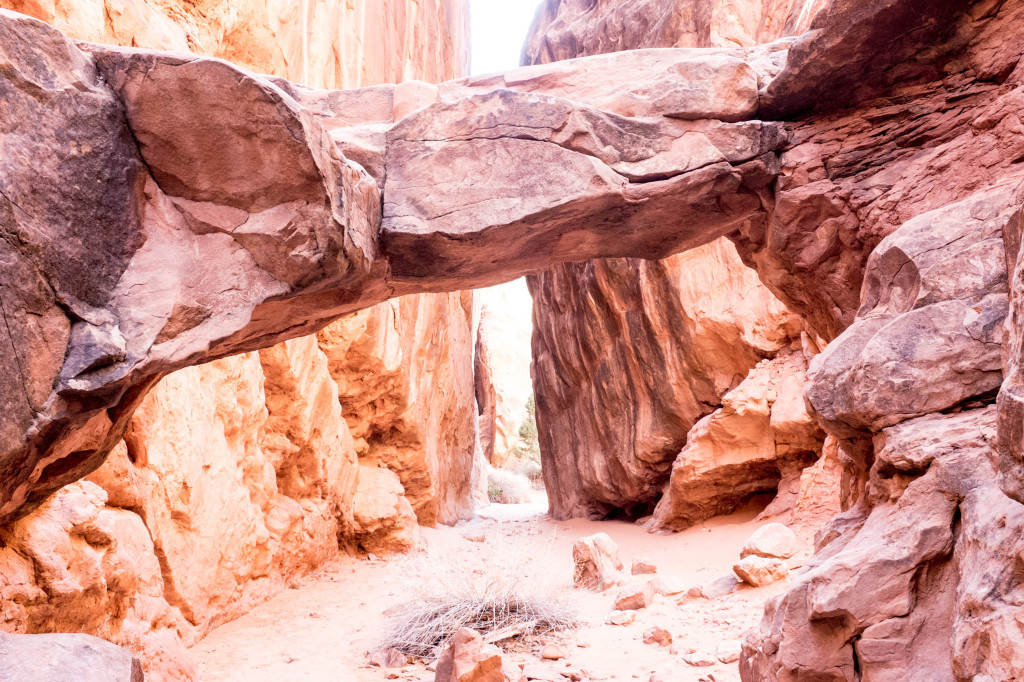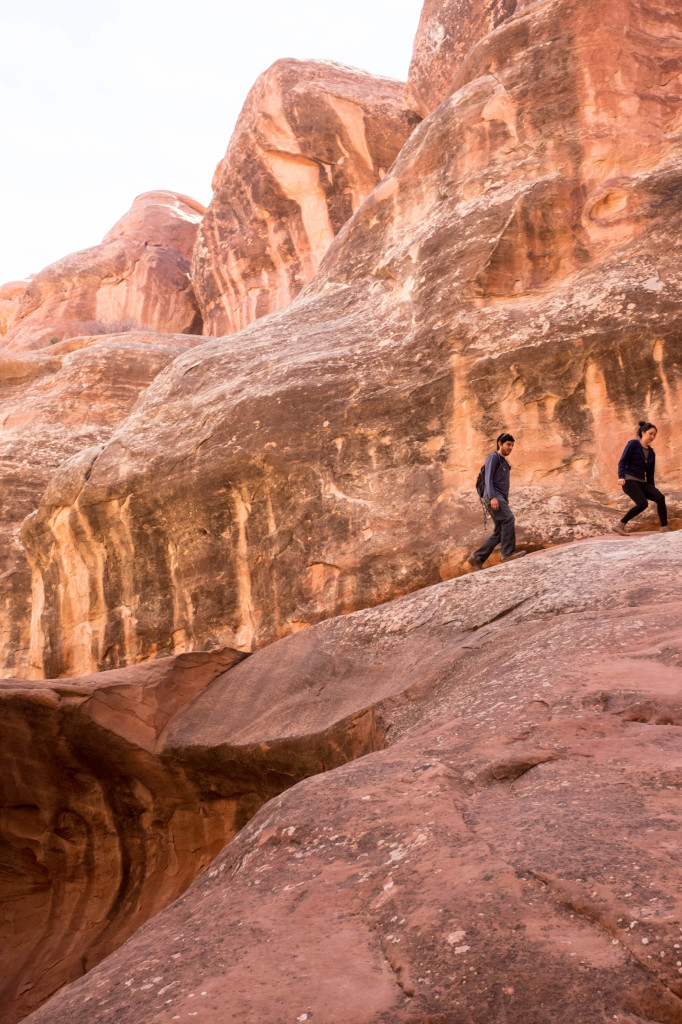 So, whether it was on foot, horseback, balloon or boat, I explored and marveled at this vast, perpetually unknown space. It was not simply wild because no one of European descent had seen it before; it still is wild because it refuses to be subdued. It has no master but God.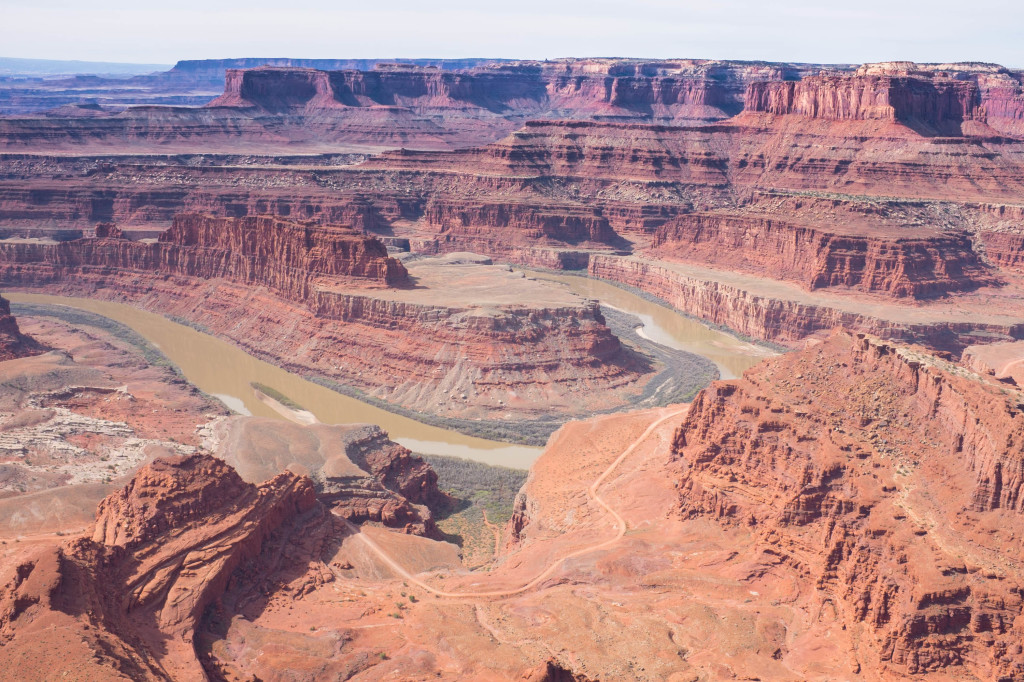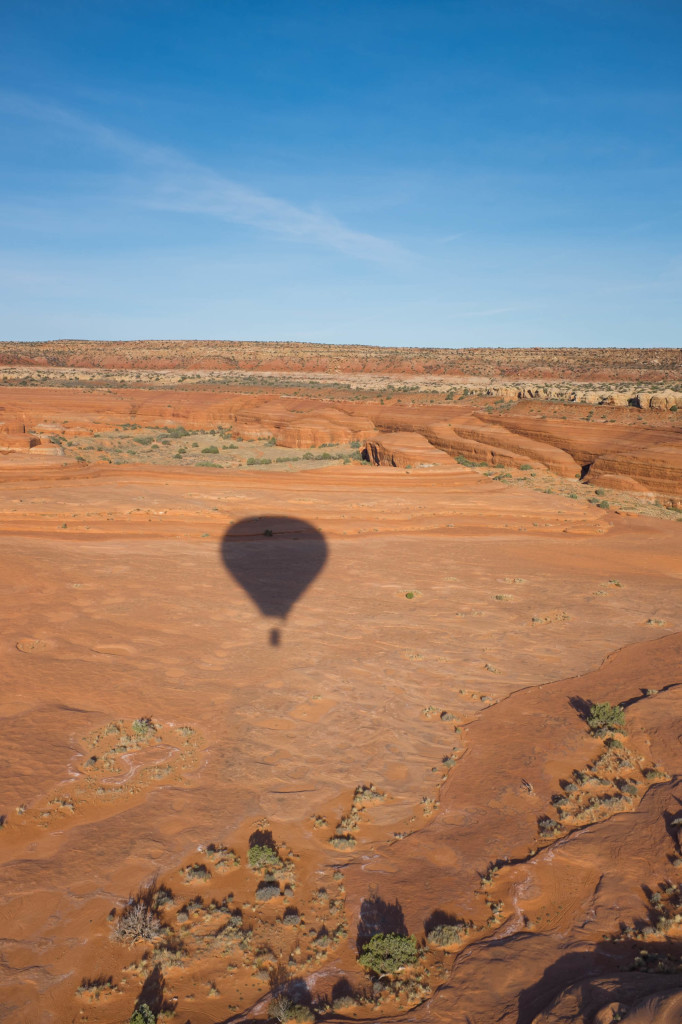 This is why I urge you to go to Utah too. For us Americans who are constantly aching to go abroad, let us not forget that our own land has some mysteries too.
Have you ever been to a place that made you feel small? I'd love to know!