Hello there, people of the Internet! I'm Hannah, and I am so excited to be posting for you all today! Daisy has been such an inspiration to me in her thoughtfulness and introspection, so it's an honor to be guest posting for her 🙂
The twenty-first-century world is enamored with the medieval era. From the popular television show Game of Thrones to The Hobbit trilogy to dozens of pieces of fantasy literature, I'm pretty sure we've all admired the beautiful dresses the women wore and the courage displayed by the knights. I like to caution against glorifying the past, but it is the truth that in the Middle Ages knights were inspired by the virtue, beauty, and purity of the ladies of the court.
"Lady" . . . what does that word even mean in today's culture? When I hear the word "lady" it's typically only in the context of being "old." Sadly, that's almost what that word has become these days. Instead of honoring virtue and femininity and purity, women of today are focused on being "sexy" and "hot" — and instead of aging gracefully, women believe that they have to look twenty years old their entire life. Yet look around you — are these women really respected by the people who know them? Do you respect them? Actions command respect — and the flamboyancy, the outspokenness, the snobbishness of many of today's girls are not conducive to respectability. The phrase "luck be a lady" I find ironic, because luck does not, and never will, make a girl a lady.
A month or so ago, I was doing a laboratory assignment with fellow biology classmates. We'd gone outside to find various trees on campus and it was coooold — about twenty degrees. One of my classmates jokingly asked for one of my gloves because his hands were cold. To his surprise, I actually gave it to him, and he continued to exclaim throughout the lab how much he loved the glove. At the end of lab, his friend said, "C—–, don't forget to give the lady her glove." It warmed my heart to know that I had the respect of this friend of his — she didn't call me that girl or her, but the lady.
On another occasion only a few days ago I was going to the theater. There were two elderly gentlemen going into the theater about the same time as me, and I went in ahead of them and opened the door for them. They looked up in surprise and one of them exclaimed, "Oh, a lady!" Their kindness made me smile. I don't want to go into spiel of "how to be a lady" because I feel that that would be pompous of me since in NO way am I the perfect lady. But basically, I believe there are two methods to identify a lady:
1. IN THE WAY SHE DRESSES
I believe that a lady dresses modestly and femininely. I'm not dissing jeans or anything, but sometimes I think people need to make a little more effort to look nice. Your hair is one of your best accessories — use it! Stand up straight, smile, and do your best to appear approachable.
2. IN THE WAY SHE ACTS
Making an effort at kindness and forsaking pettiness is key to acting like a lady, to my mind. A lady shouldn't be whiny or prissy, but should be warm and humble, making herself beautiful by the radiance within. Of course that's an ideal that I fail at constantly — but I have so noticed that kindness makes such a difference in people's days. It really does make you happier to help or smile at others.
Finally, I'll leave you with one of the best definitions of "lady": "A woman who is polite, refined, and well-spoken" (Dictionary.com).
Meet Hannah!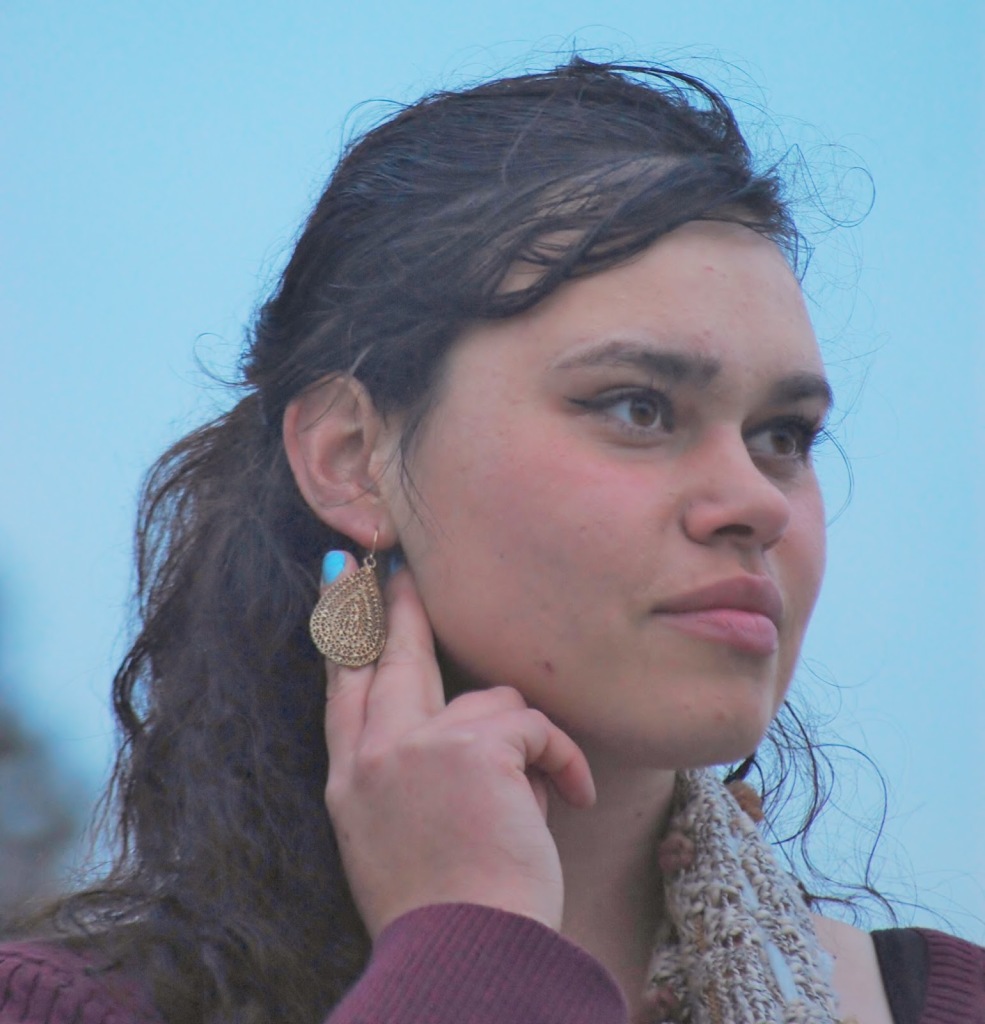 I'm a Christian who's the face behind the fashion & lifestyle blog Dance A Real. In addition to fashion, I love other artsy activities such as singing, playing piano, writing, reading & critiquing novels, and doing stuff involving health & fitness. In my free time I'm usually found watching my favorite TV shows, writing blog posts, or browsing social media. 🙂 You can follow my blog via Facebook, Twitter, Google+, and Pinterest.
—-
Want to share a guest post or be featured on Simplicity Relished just like Hannah? Check out my collaboration options to see if there's a good fit for you! Have a great weekend! – Daisy