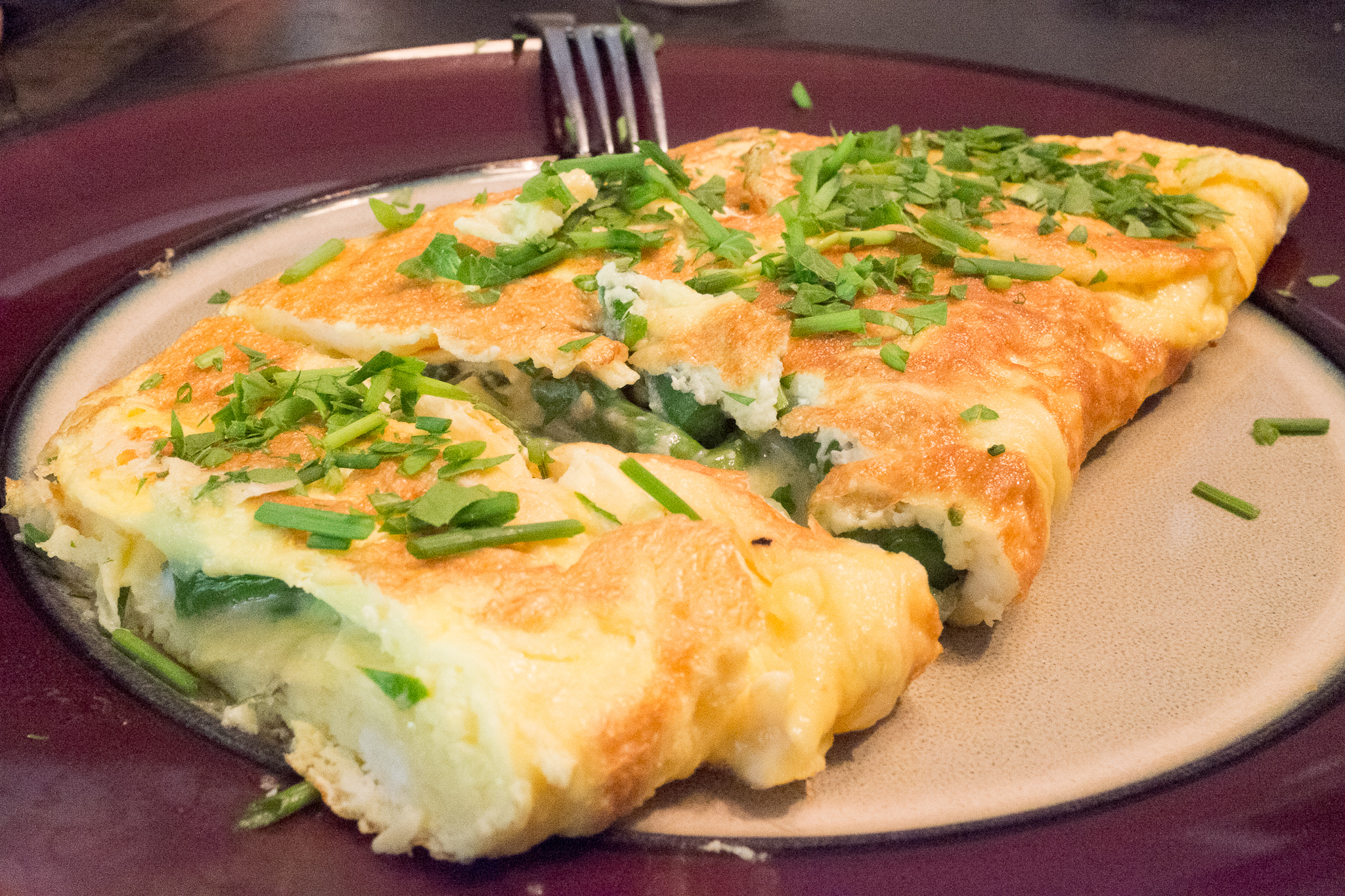 Part of the challenge of cooking for one (or two) is creating new delicious meals you can finish in one sitting. Of course I am also a fan of stocking the fridge with great homemade dishes I can heat up at mealtime– tomato sauce bolognese, chicken curry or pork carnitas– but every once in a while we prefer to feast on something fresh off the stove.
Here is the recipe for the omelette we made this morning for the two of us. I think omelettes are a great way to start off the day, and just like quiche, you can fill it with anything you'd like! Enjoy!
Asparagus Omelette with Comté and Fresh Herbes
Ingredients (for 2):
4 eggs, beaten.
1 tbsp chopped fresh parsley.
1 tbsp chopped fresh chives.
1/2 cup chopped skinny asparagus.
1/2-1 cup shredded Comté, or other semi-hard cheese of your choice.
1-2 tbsp olive oil.
Salt and pepper to taste.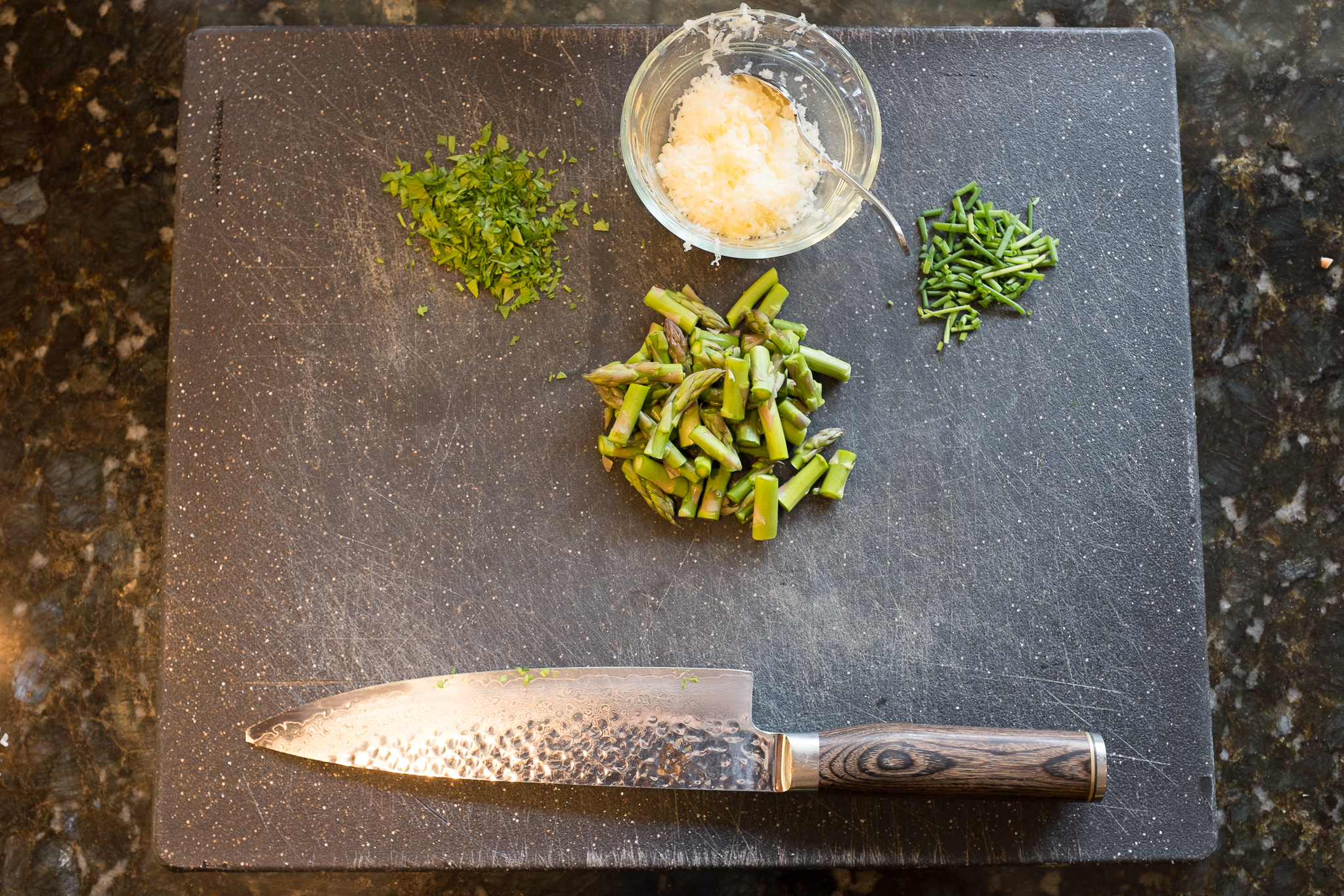 In a nonstick pan over medium heat, warm the olive oil. Saute the chopped asparagus with some salt and pepper until soft, 3-5 minutes. Remove the asparagus from the pan.
Add some oil if necessary to the pan and raise the heat to medium-high. Pour in the eggs and allow the mixture to fill the pan and begin to cook. Using a spatula, gently lift up the edges of the egg as it hardens so that it will be easier to fold.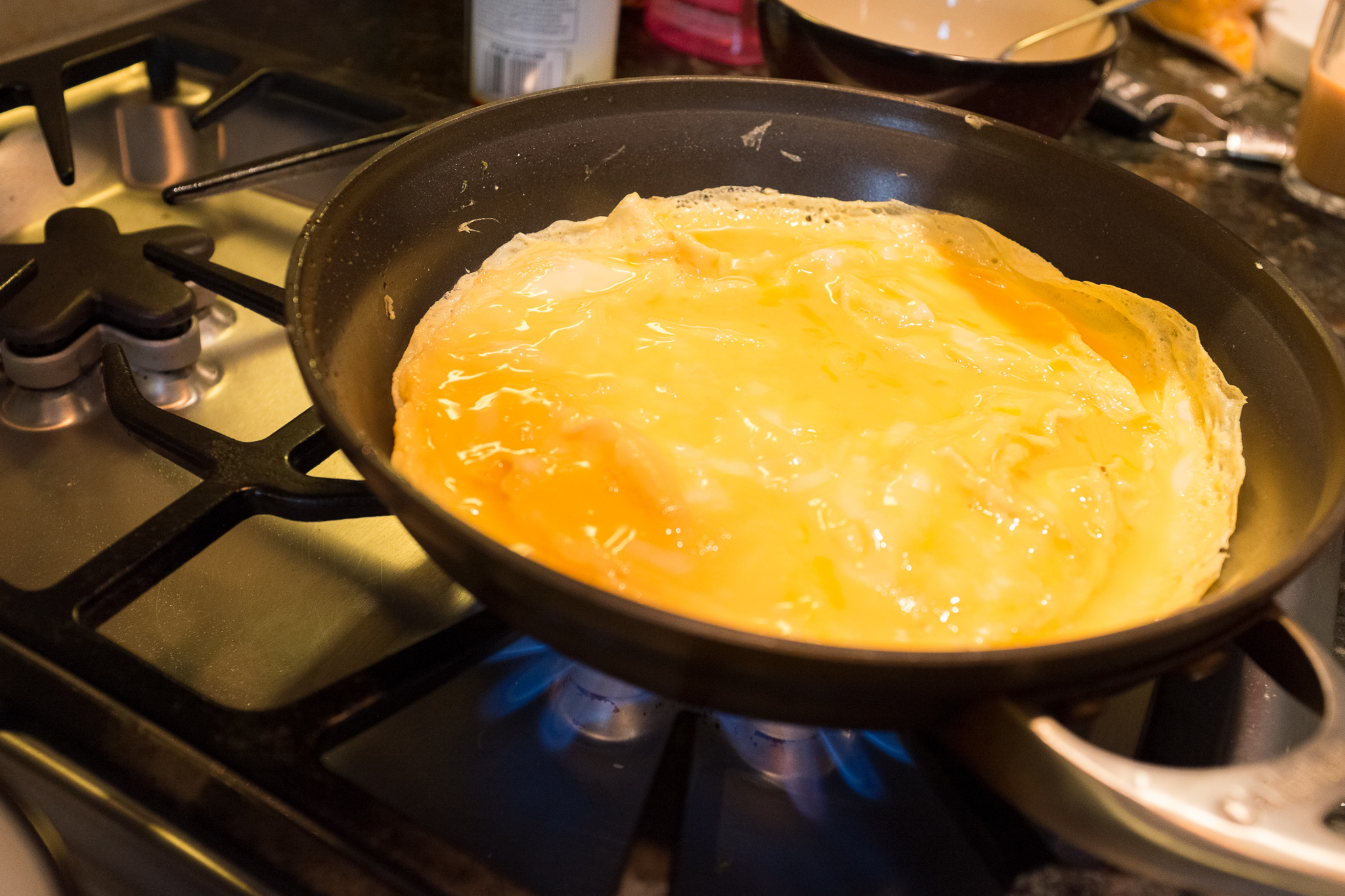 Once the egg has cooked half-way and there is still some raw egg in the center, lower the heat. Add in the cooked asparagus to one half of the egg. Sprinkle the cheese evenly on top of the asparagus. Gently lift the other side of the egg with the spatula and fold it over.
Allow the omelette to cook a few seconds more before flipping the entire omelette once to finish cooking the egg. Remove the omelette from the heat and sprinkle with fresh herbs. Bon appétit!