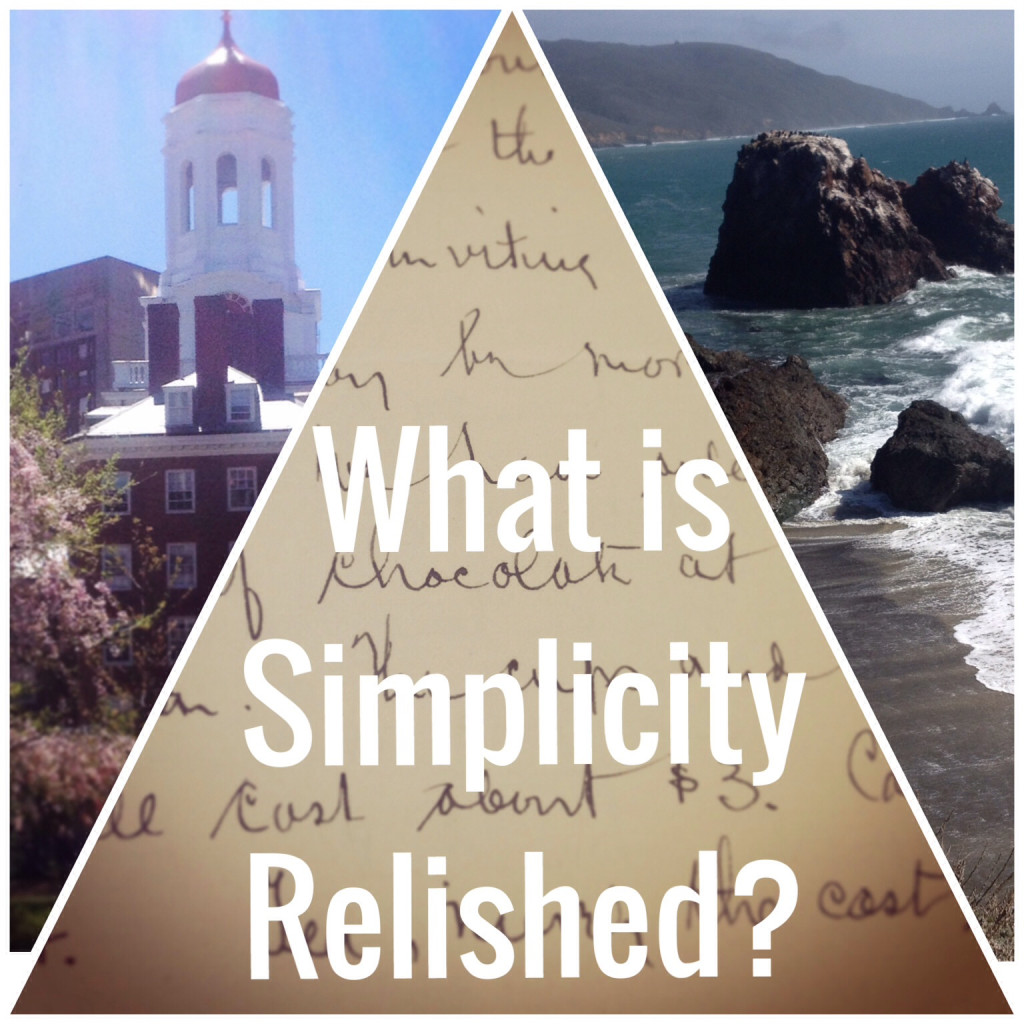 Behind every piece of writing is a story. In the case of Simplicity Relished, there's both an immediate story and a slightly grander vision. The former was focused on my needs of the moment, and the latter has been constructed over a longer period of time. Despite having started this blog as a personal writing oasis about 6 months ago, I hope that it will serve as much more than that in the months to come.
If you're a frequent (or occasional– or first time) reader of Simplicity Relished, you might want to check out my new About and FAQ pages. They tell a fuller and more accurate story about SR than I've previously offered, and you'll get a few more tidbits about who I am and what I'm most passionate about.
The ambiguous function of FAQ's
I've always been amused by FAQ pages on blogs and websites, because I almost always read them despite not often having many questions. I usually suspect– as is true in the case with SR— that FAQ pages serve as an opportunity for site authors to write more about themselves and their work than appropriate on other pages. Do people really ask the questions on FAQ pages? Frequently? It remains to be seen…
Comments on the blog
I've been working (with lots of help and frustration) to format the comment sections on my posts in order to make it easier to leave a comment. In short, I would love to hear from you. Please do share your thoughts and questions (if you have them) and I will gladly answer you.
Blog subscriptions
Many sites nowadays have that obnoxious popup that darkens the entire screen and threatens to implode your computer if you don't submit your email address. This is obviously not one of those sites but you are encouraged to subscribe (right side of your screen) to get updates on blog posts. If you read more than a few blogs on a relatively regular basis, I would suggest using Bloglovin', an app similar to what Google Reader used to be. You can also find SR on Bloglovin'.
Thank you.
Finally, thanks for reading my blog and supporting me in my writing endeavors! I hope you've found some amusement here– and perhaps some inspiration!