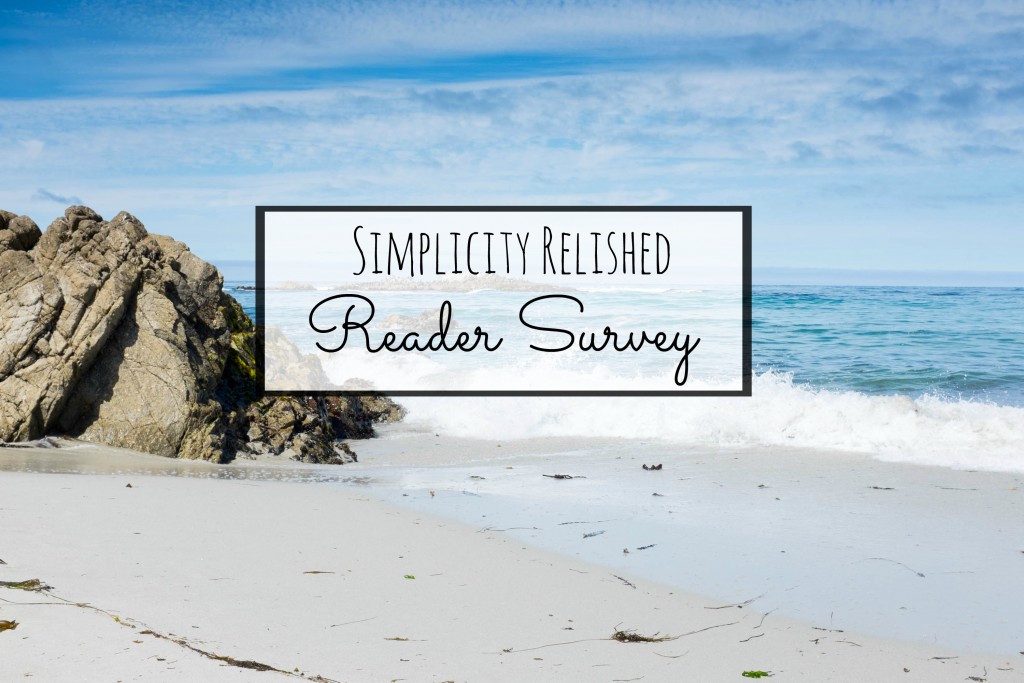 Hey friend,
I can hardly believe that in the nearly 2 years that I've been blogging here, I haven't offered a reader survey. Your feedback has been absolutely essential to my work here at Simplicity Relished, and I am excited to have formalized the process today!
In fact, I'm so excited that I created a little video…
Yep, that's how much it means to me. I wish we could sit down to coffee and chat– I'd love to hear about what brought you here to my blog, and where in this grand journey of life you're at.
But for now, a survey will have to do!
By the way, if you're in my email community (join it here!), you already received this survey PLUS a bonus last week. Thanks to the 50 of you who've already filled it out! If you haven't filled it out yet, please do so.
And because I'm super grateful for your presence here, I'm offering a giveaway of $25 to Amazon, Noonday Collection, or a charity of your choice! You will receive an opportunity at the end of the survey to enter.
I'll be back later this week with an extra treat. In the meantime, take a look at the top of my blog! I've already started honing in on the categories that I cover here at Simplicity Relished. More to come!
Thanks for being here, and I hope to hear from you.