Pinterest is rapidly becoming my favorite media platform. It brings exposure to excellent content and photography, and is a wonderful way to connect with others with similar interests.
So I thought, why not start a group Pinterest board for travel bloggers? I'm an avid travel blog reader, and I can only imagine what brilliant writing and images I have yet to see.
In my excitement I reached out to my friend Gina at Gina Alyse (she's amazing), who jumped on board and designed the graphics here. And today, we bring you Wanderlust Stories, a group board for travel bloggers.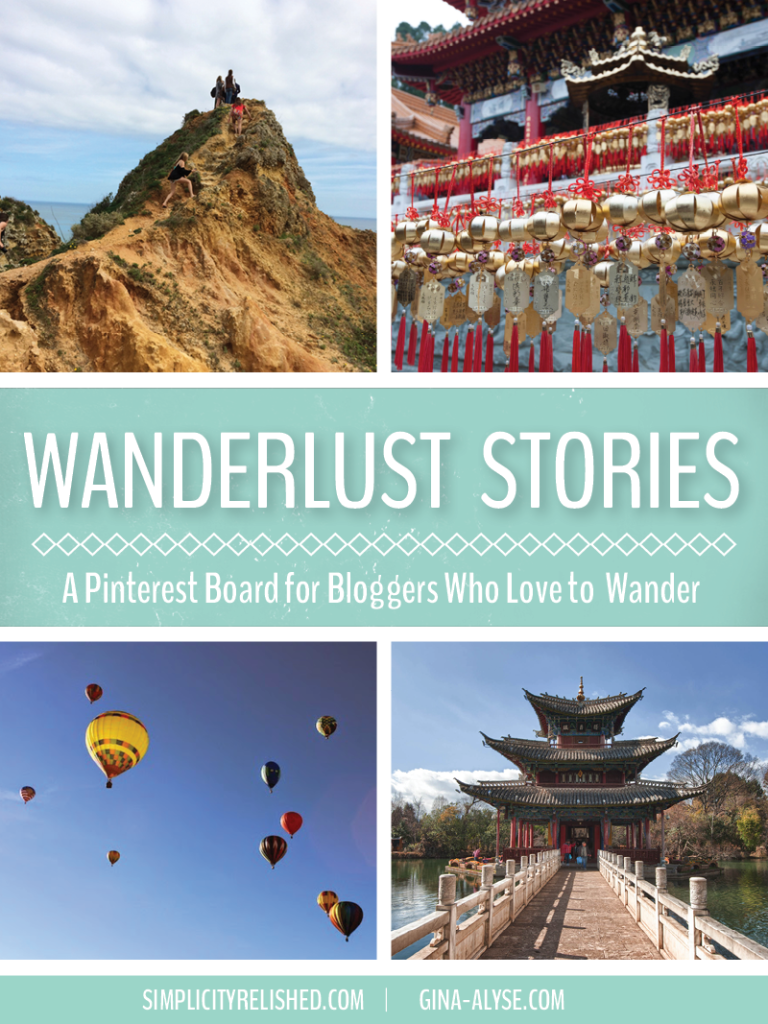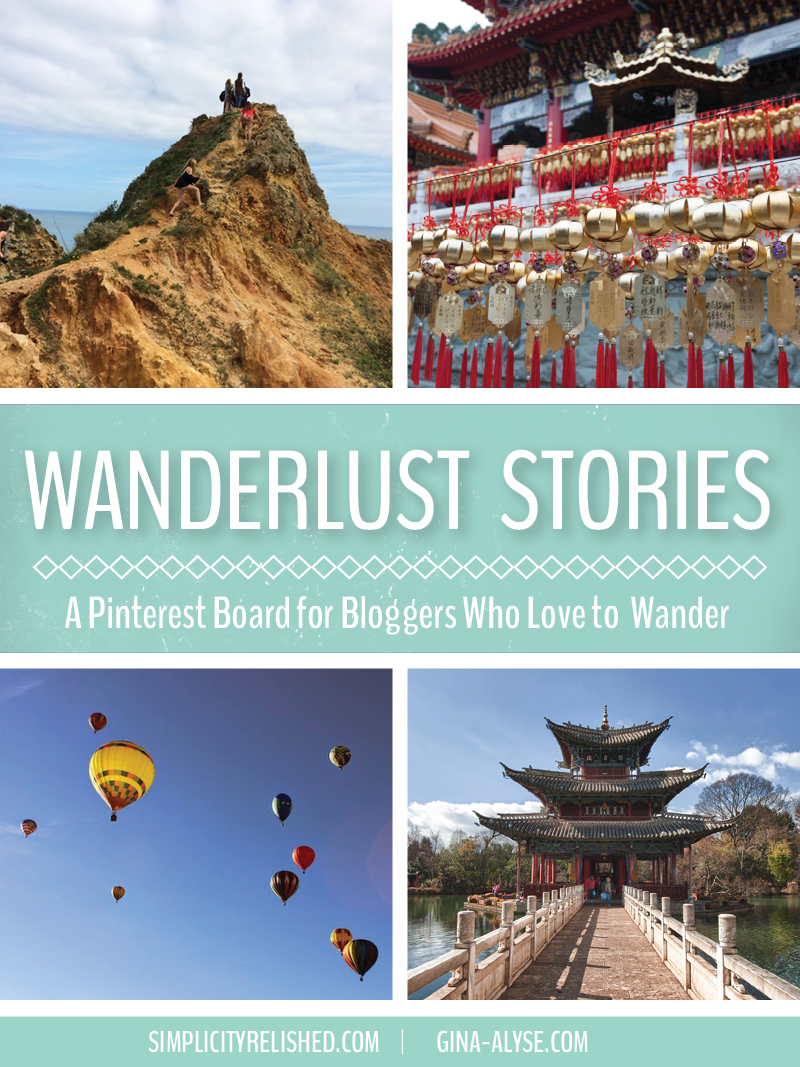 Who should join this board?
If you blog about travel (exclusively or occasionally), we'd LOVE to have you! Join this board to share your travel posts with others who love travel– this will bring the right kind of exposure to your blog!
And if you're not a travel writer but enjoy reading travel articles, then follow the board on Pinterest for fresh content!
Why join group boards? I couldn't have explained this better than Anne at Love the Here and Now— so read this.
Rules and how to join
This is a board intended for travel posts only. Please share YOUR travel posts– not someone else's! We want to read your stories, guides, and tips, and see your gorgeous photography. All pins must link to a blog post; and no giveaways please!
To join, you must follow Daisy @daisylinshih AND Gina @ginaalyse on Pinterest. Then send an email to simplicityrelished@gmail.com with your Pinterest handle so that we can invite you. *Pinterest won't allow me to invite you until you're a follower!*
When you pin, include the title (or description) of the post when possible. Feel free to add your blog name too!
Get to know other travel bloggers through this board! This isn't really a rule, but we hope that Wanderlust Stories will help us connect with each other through content.
That's it– so join us if you haven't already! *Please be advised that I will be traveling on June 13th, so I might be a bit slow to respond to your requests!*
Here's a preview…
Follow Daisy 's board Wanderlust Stories on Pinterest.
Want to share about this?
Once you've joined, help us publicize this awesome board! Pin the image, or even better, jump on board with your own travel writing.
I can't wait to read your posts! Tomorrow I'm off to Japan, which means more photos and stories will be appearing on Simplicity Relished as well!