There is so much artistry that goes into a wedding. I had never imagined that getting married would mean connecting with some of the most creative minds in San Francisco. From floral arrangements to tableware to lighting to food, there are so many details that pull an event's aesthetic together. As a guest, I had never thought about how seemingly minor visual details could make such a great difference.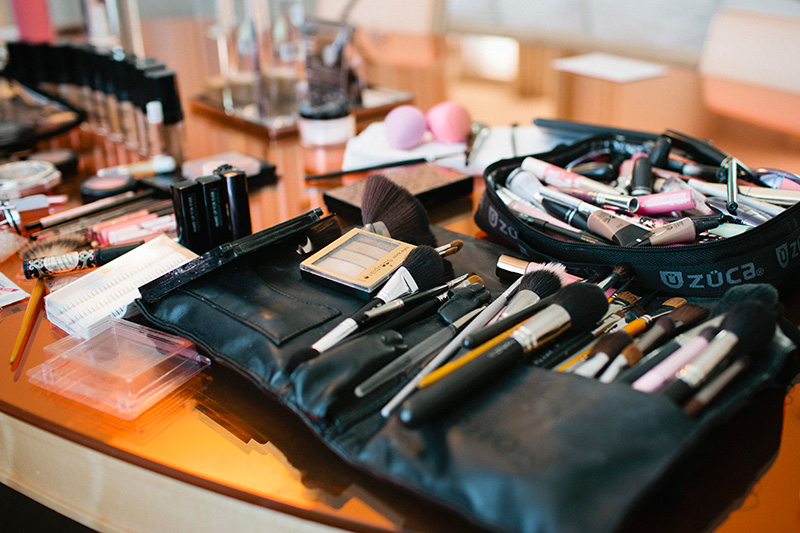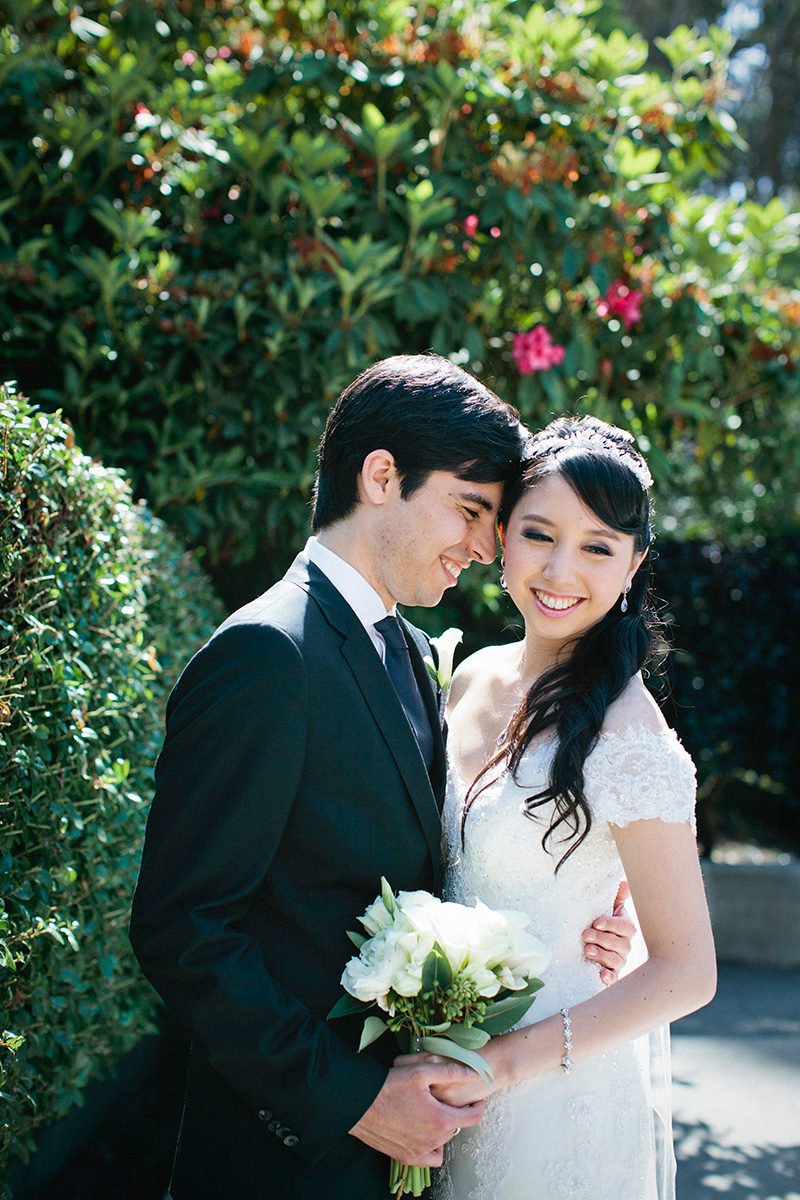 On the one hand, my husband and I were floored when we realized the price of all these services. How many zeroes are there after that number? Why in the world would costs be so high? Anyone who has planned an event knows that prices often run higher than one expects, and maintaining a budget is a challenge. (We did maintain ours, by the way.)
But on the other hand, what we were paying for were not simply physical flowers, fabrics, and lightbulbs. Instead, we were employing a creative person's vision and ability to execute that vision. And we were beyond impressed.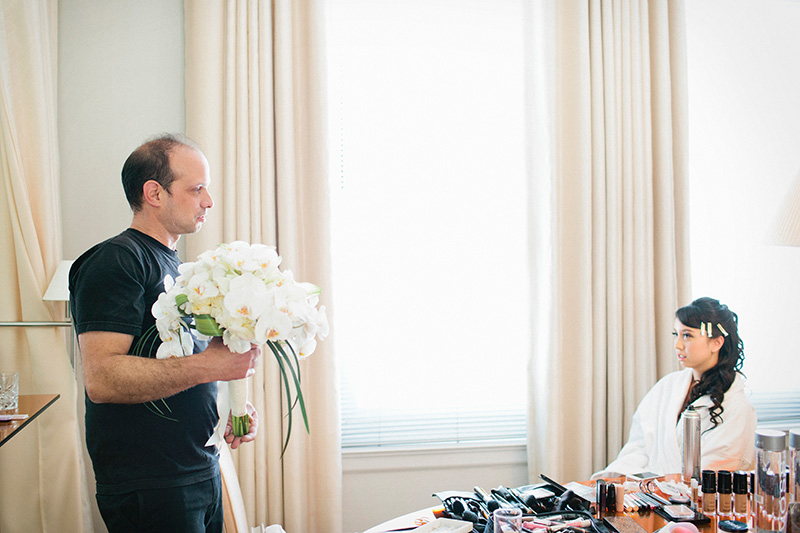 Our florist, Neil Hunt, was one of the most artistic and eloquent people I had ever met. After chatting with him for only a few minutes, he drew an image of what he thought my wedding dress might look like. And he nailed it. Then, he proceeded to draw possible floral arrangements after only hearing a few indiscriminate words from me. The drawings promised floral creations that were far beyond my wildest dreams. Neil was not simply a florist; he was an artist.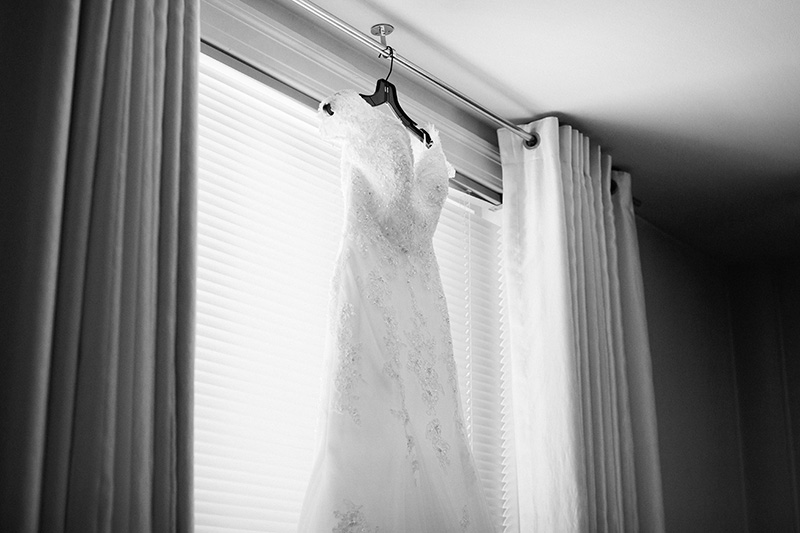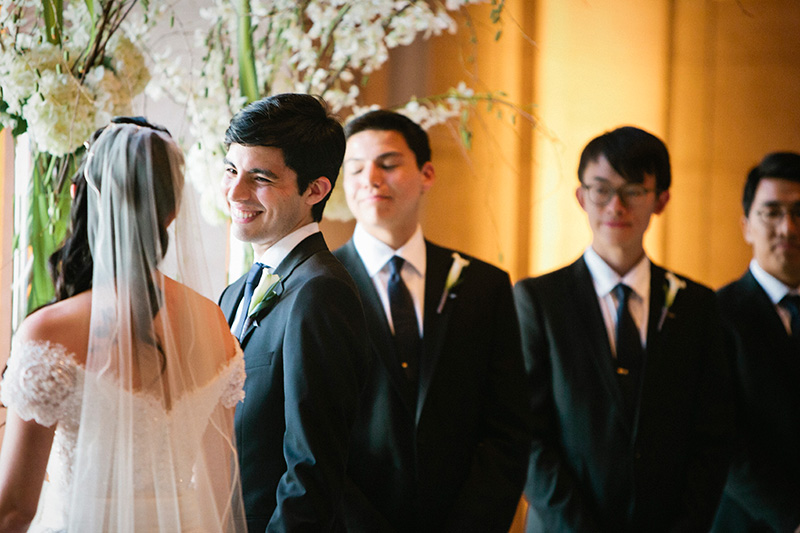 What I learned from these creatives– our chefs, photographers, lighting experts, wedding coordinators, tailor, florists– was that this was a way for them to do what they loved. It was not simply about my wedding and what I wanted. It was an opportunity for them to showcase their best creative work in service of a very special event. And though I would have dismissed the wedding industry as deceptive and profit-driven before, I now better understand the challenge of making a living off of one's aesthetic gifts.
So next time you're at an event, take a look around you. Perhaps you'll be admiring someone's masterpiece, or a collaboration of several different artists. Whether an event is fancy, simple, elegant or rustic, there is creativity and talent that went into it. I now feel privileged to have worked with passionate creative people for our wedding. They love what they do, and for that alone I am inspired.
Have you especially enjoyed the aesthetics at an event you attended? Have you worked with creative people in planning your own event? I'd love to know!
[View last week's Wedding Snapshots: I Love You, Mom.]