My love for Taiwan runs deep. I grew up visiting at least once a year, partly because much of my extended family still lived there at the time. Every January, my mom would fly us to Taipei to celebrate the Lunar New Year when my cousins would get a break from school and have time to play. We went, that is, until my 2nd-grade principal called and said my mom needed to stop taking me out of school for a month at a time.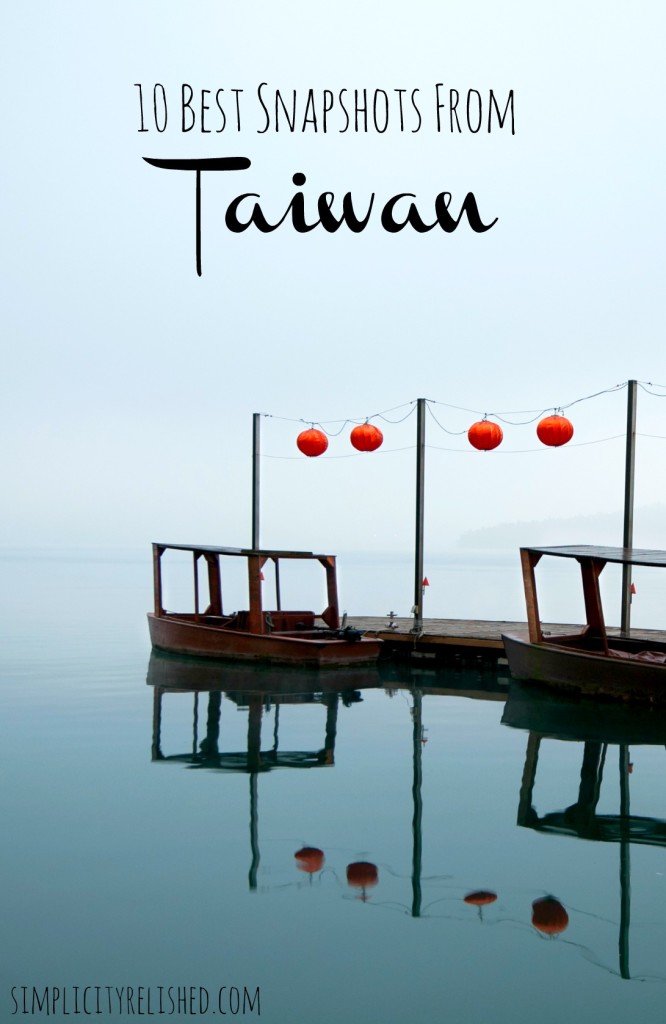 Fast forward more than 10 years, and my mom and I are still heading to Taiwan almost yearly. And 5 times in a row we brought my boyfriend-now-husband, Aaron. Aaron has no Asian blood in him, so it was really fun to see him experience Asia for the first time. And through his eyes, I was able to see Taiwan as someone who didn't consider it a second home: and I appreciated its aesthetic beauty all over again.
Thanks Aaron's knack for photography, I have snapshots of Taiwan that I never would have taken myself. You see, I'd gotten used to these scenes– they blended in with my memories– until I saw them through the lens of his camera. Isn't it true that we become familiar with a location, and that magical novelty disappears?
10 Best Snapshots from Taiwan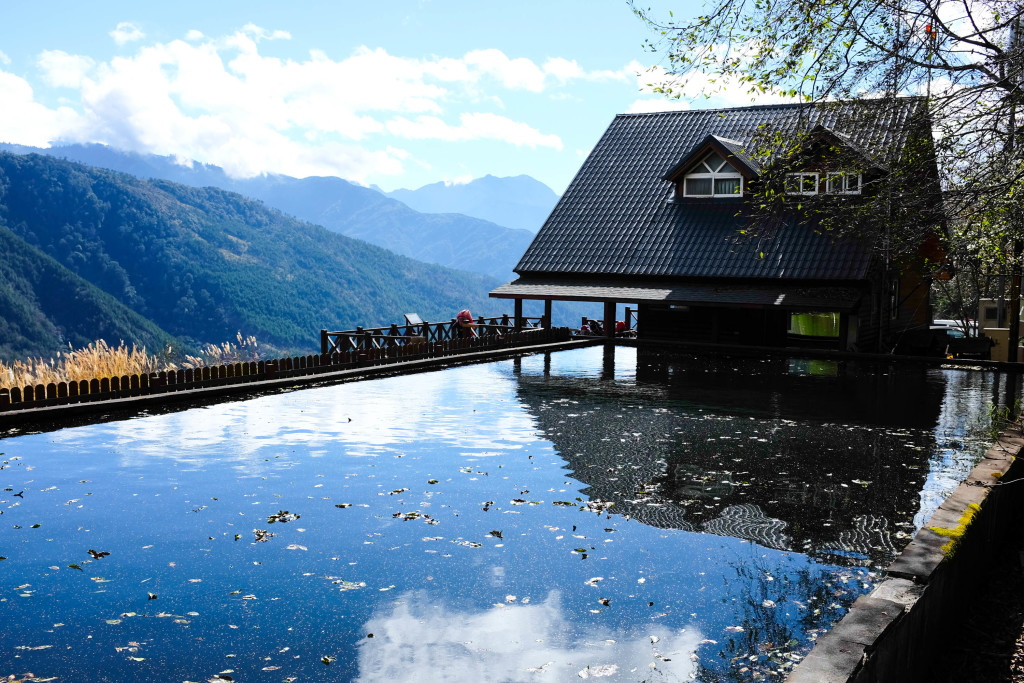 1) The base of a hiking trail near Hualien
Taiwan is a lush mountainous island, meaning it's full of excellent scenery. We started here and ascended a few miles through woodsy thickets with rushing waters.
It's unsurprising that backpackers love Taiwan. It's safe, beautiful, and affordable.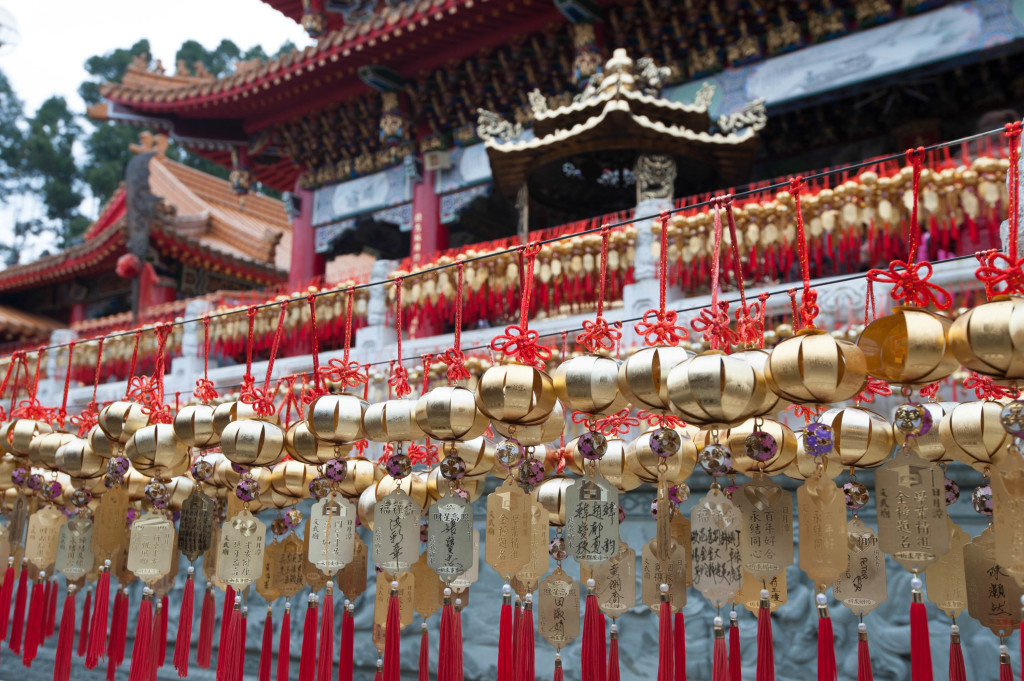 2) Prayer bells outside a temple near Sun Moon Lake
This is one of those scenes I would never have photographed myself– it's too familiar. But what a sight! I love that some of the words are visible in this photo: hopes and dreams for the year written in a few brief phrases.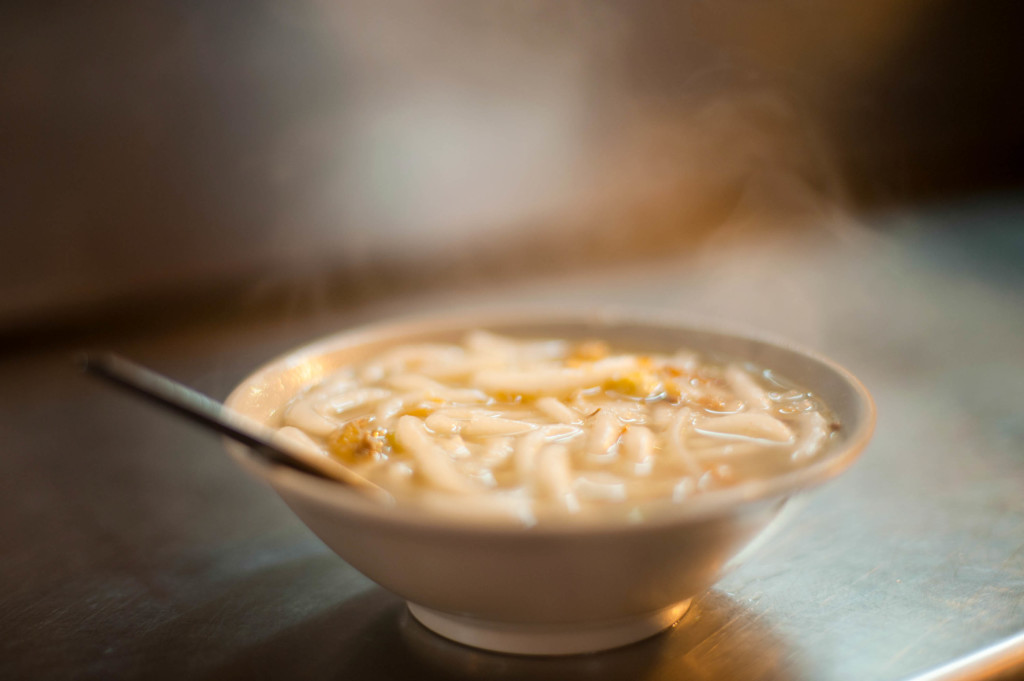 3) Noodles at the night market
Noodles in soup are still my go-to comfort food, and no wonder: it's everywhere in Taiwan. These thick, chewy rice noodles are soaked in a savory, fatty broth and slurped with delight.
Our night market experiences have been fantastic. The noise, the hot food, the commotion– there's nothing like it!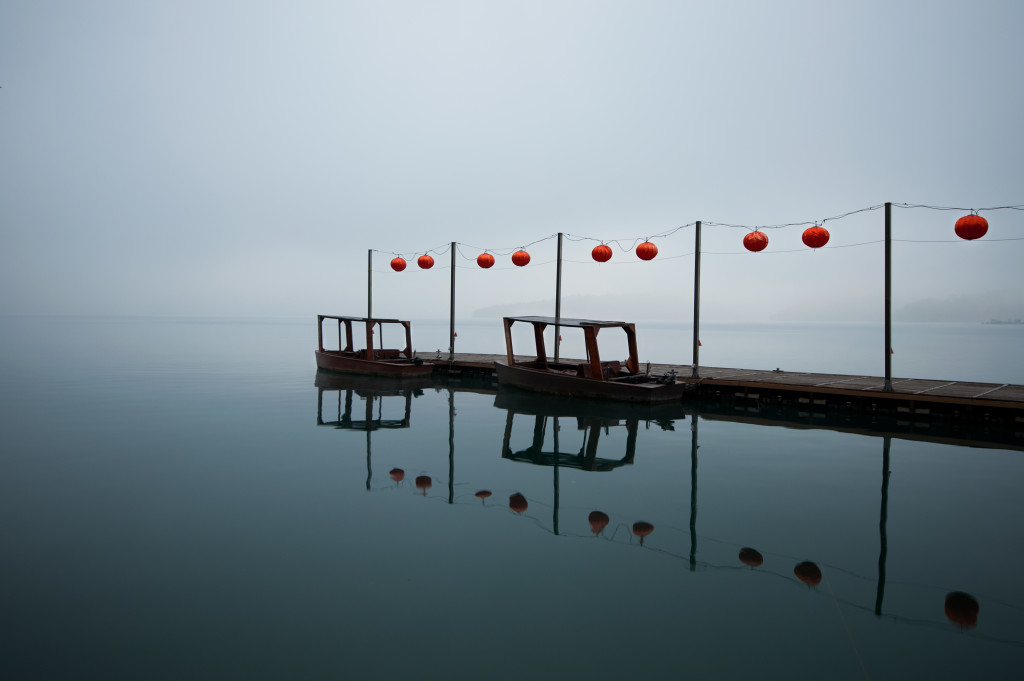 4) Early morning on Sun Moon Lake.
Once Chiang Kai-Shek's private retreat, this scene is now accessible to guests who stay at the Lalu, one of the classiest hotels in Taiwan. Sun Moon Lake is magical at dawn– especially before there's any wind to make waves on the water.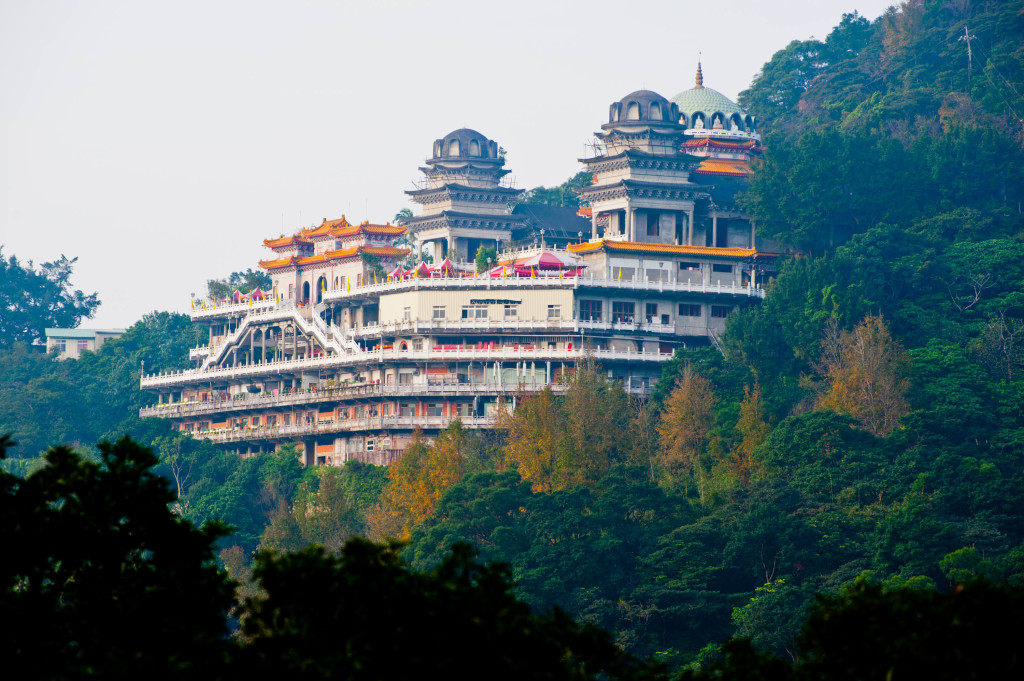 5) Traditional architecture
I don't actually know where exactly this photo was taken; I think we passed it while we were on our way to somewhere else. But what I love is that it's quintessentially Taiwan– traditional Chinese architecture looming over lush hills.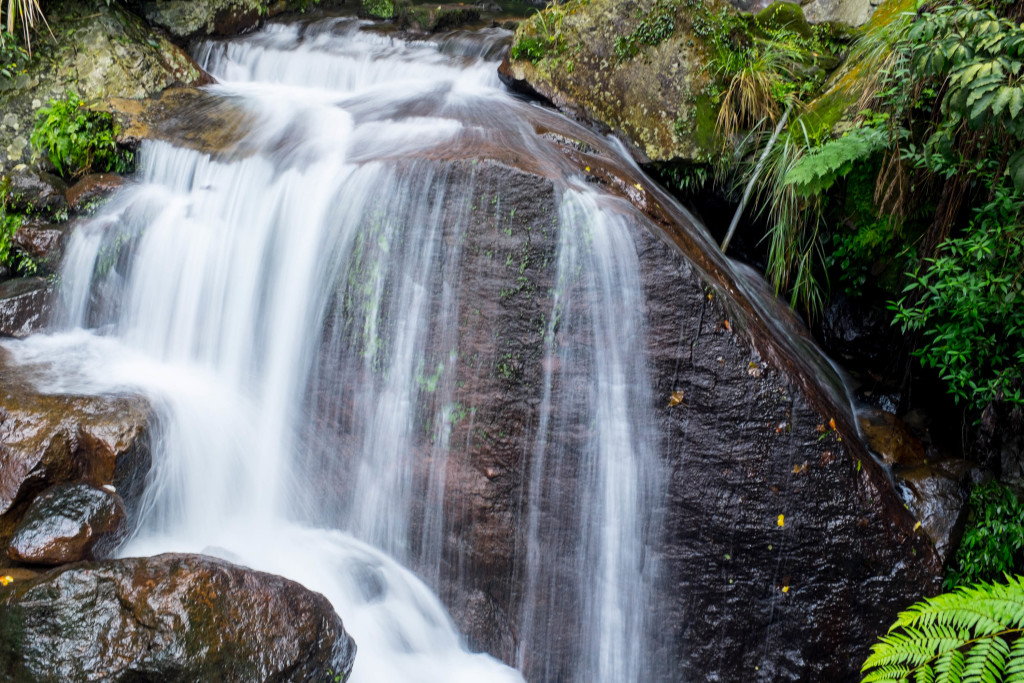 6) Taroko Gorge
Taroko National Park is so full of rushing waters that there's a mist that perpetually hangs in the air. There's a fabulous suspension bridge that offers stunning views as well– if you can get over the fear of standing on it.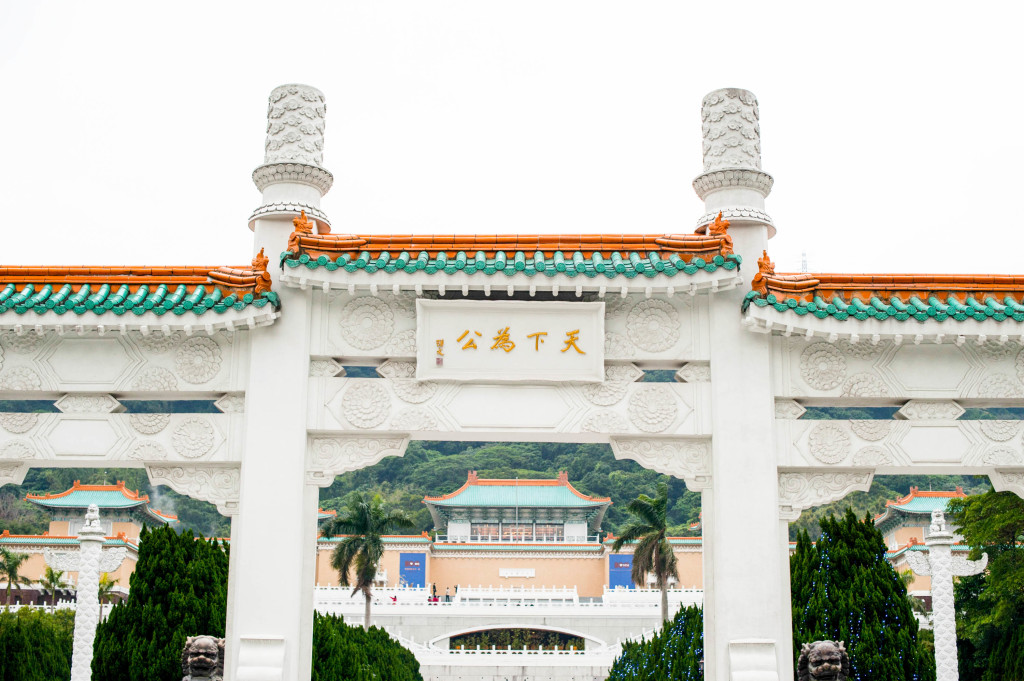 7) National Palace Museum
Treasures from from Imperial China abound in this collection. If you love Chinese history, this museum should be on your list. Much of what is in the museum was salvaged (or stolen, depending on who you ask) from China right as the revolution rolled through to destroy many of China's precious historical artifacts. From curio boxes to jade carvings, this museum is China's past in a nutshell.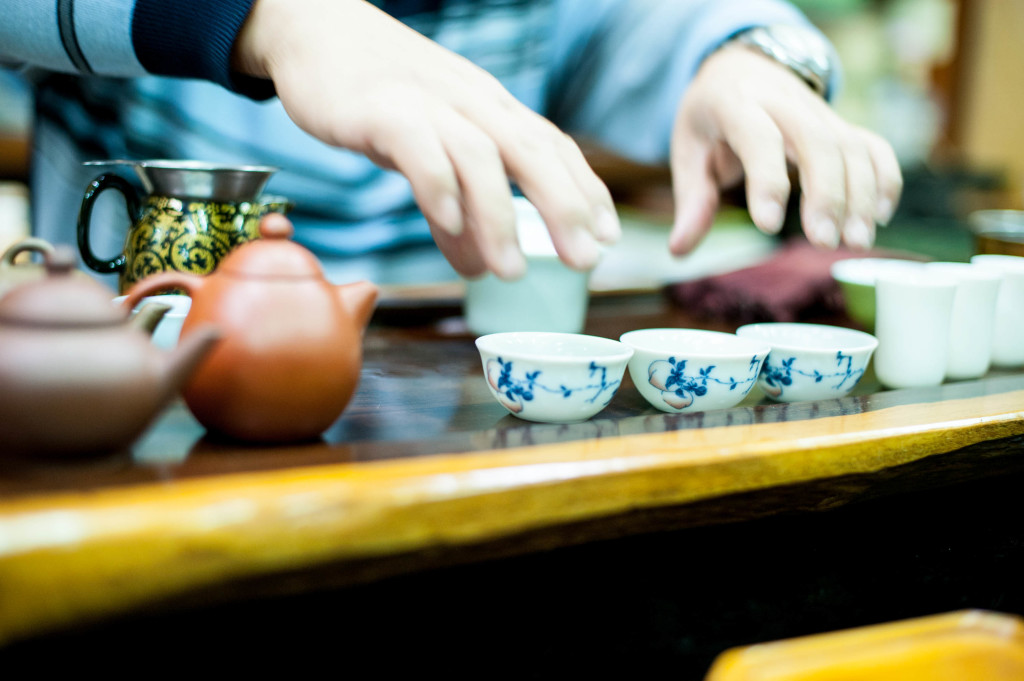 8) Tea shops and ceremonies
Some of the best oolong and green tea I've had were in Taiwan. Tea is taken pretty seriously here, and the really good stuff is a matter of proper aging, fermenting, roasting, and steeping. Sure, there's pearl milk tea as well, but high-quality local tea is served in little cups and over light conversation.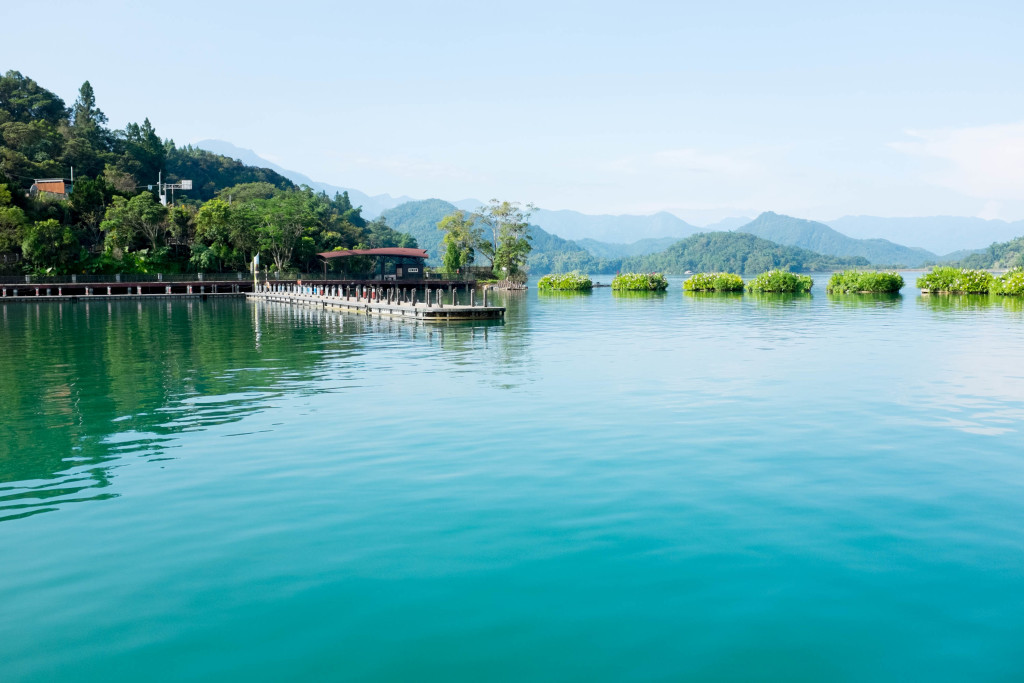 9) Boating on Sun Moon Lake
The lake takes on this rich, turquoise hue during the day, and is large enough for multiple boats to be traversing it all at once. Traditional fishing docks line the edge of the lake, and even though it's not technically allowed, the occasional old fisherman can still be spotted on shore.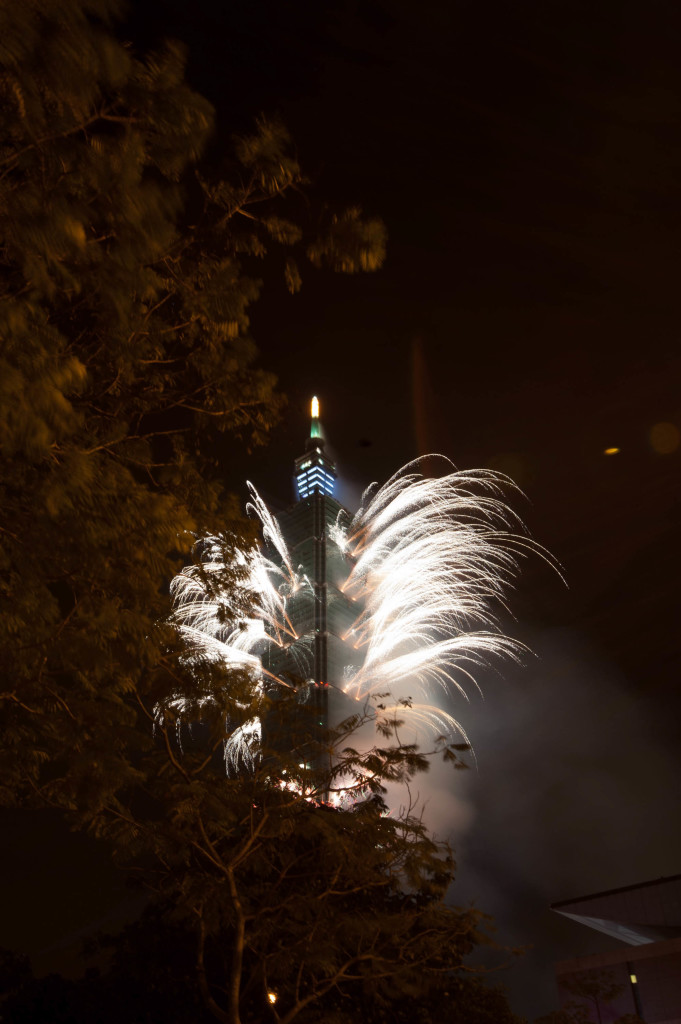 10) Taipei 101 at New Year's
The department stores in Taiwan are a feast for the eyes, but New Year's is something different altogether. Fireworks erupt from the floors of this enormous building (briefly the tallest building in the world when it was completed), delighting the throngs of people out on the town that evening.