Does the idea of wearing all black intimidate you? It doesn't have to! In fact, your go-to all-black outfit can be appropriate for so many occasions. Furthermore, putting together your two favorite black pieces is even more versatile than purchasing the all too popular LBD. You can rock your perfect black outfit at tons of events, and it pretty much never gets old. Here's how to look awesome in all black.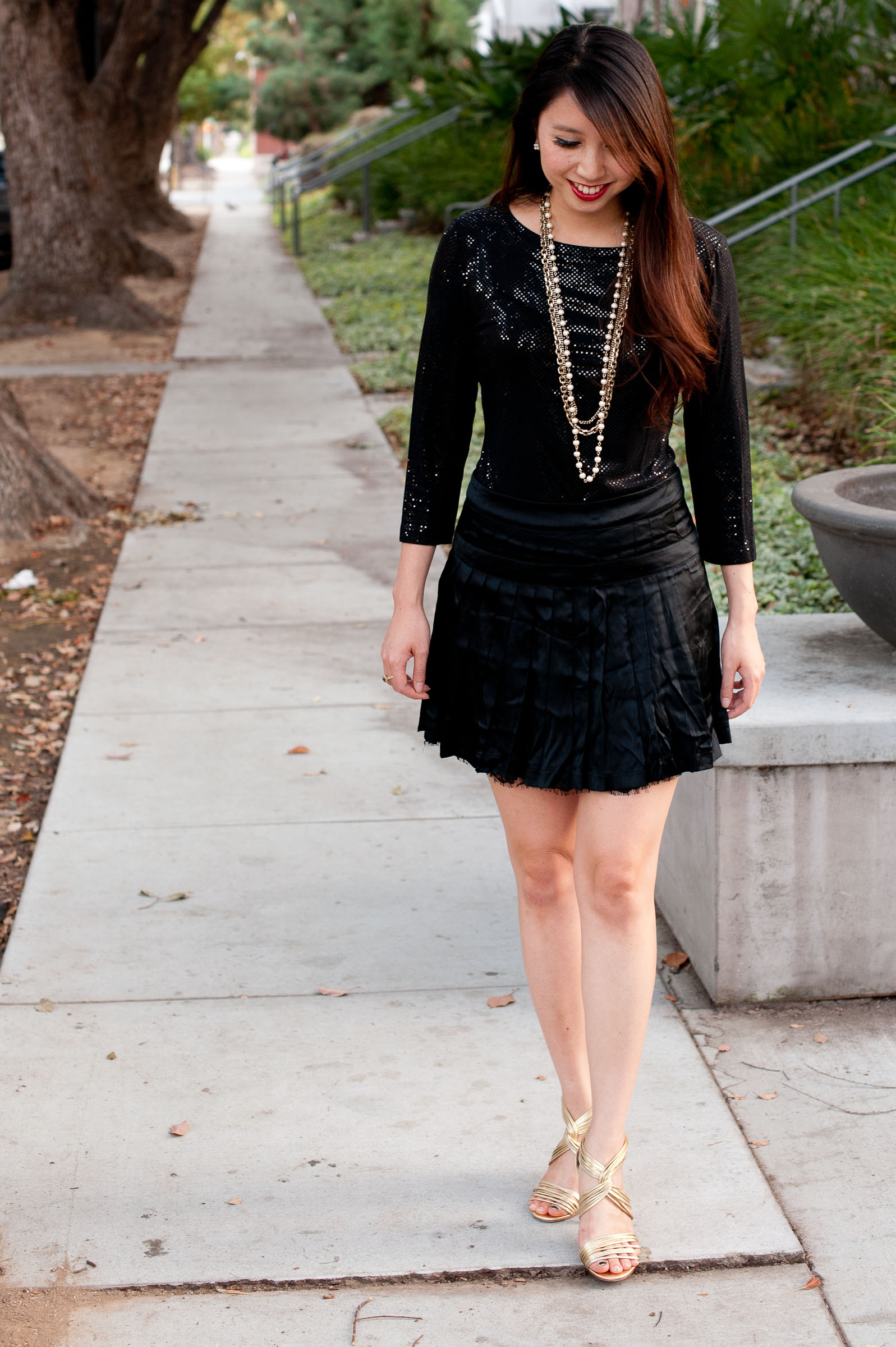 What I'm wearing: St John Caviar black top (old, similar) / Bebe pleated skirt (old, similar) / Ann Taylor gold sandals (similar) / Ann Taylor gold and pearl necklace/ Estee Lauder lipstick in red tango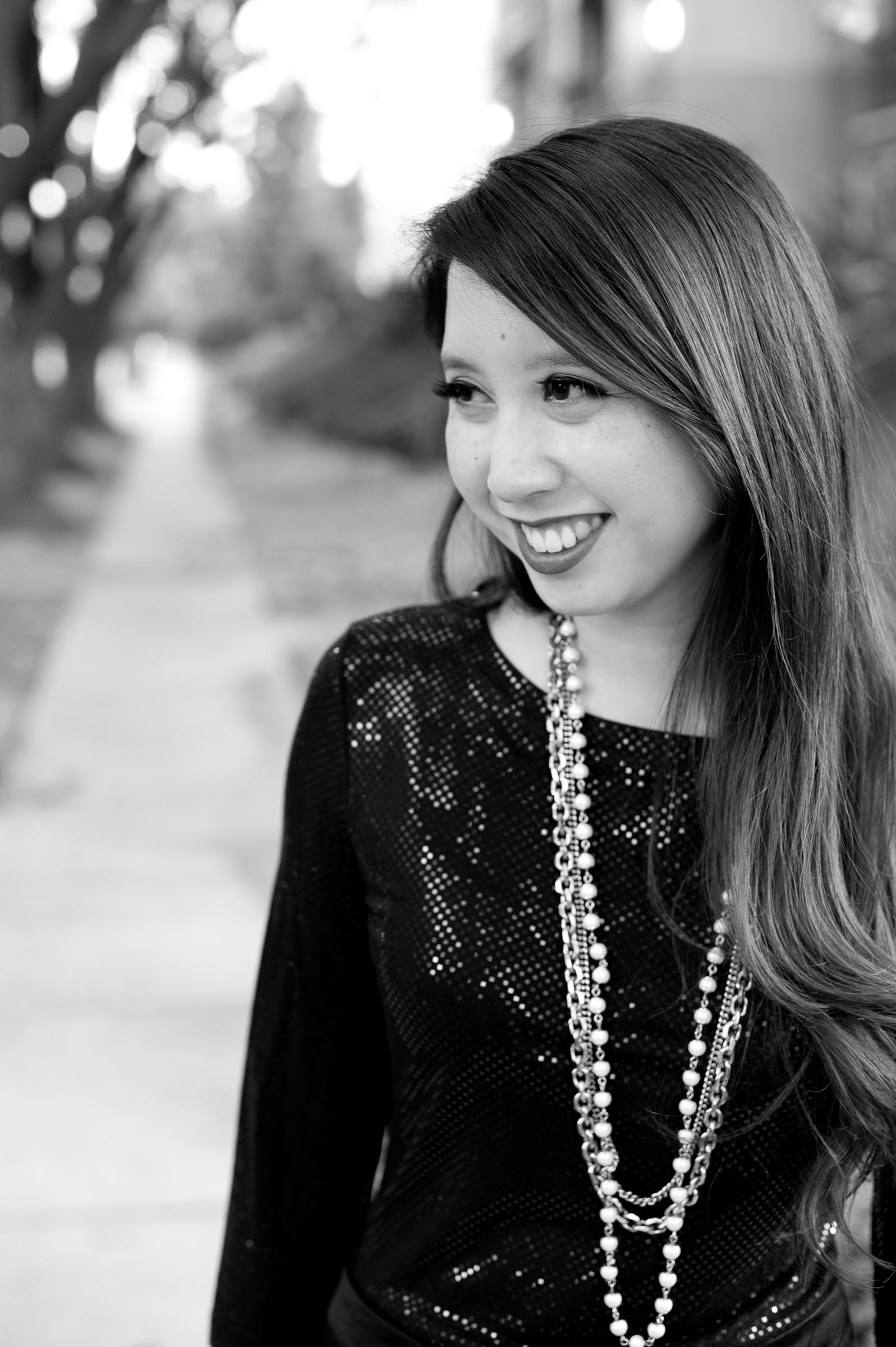 Tip #1: Mix different textures. Since you're not going to have much color variation, find pieces that have a variety of textures: black sequins, silk, lace, leather, velvet, chiffon– the possibilities are endless!
Tip #2: Accessorize with a consistent color. I selected gold, an easy classic that will brighten up a dark outfit. You can also accessorize with a jewel tone or another metallic.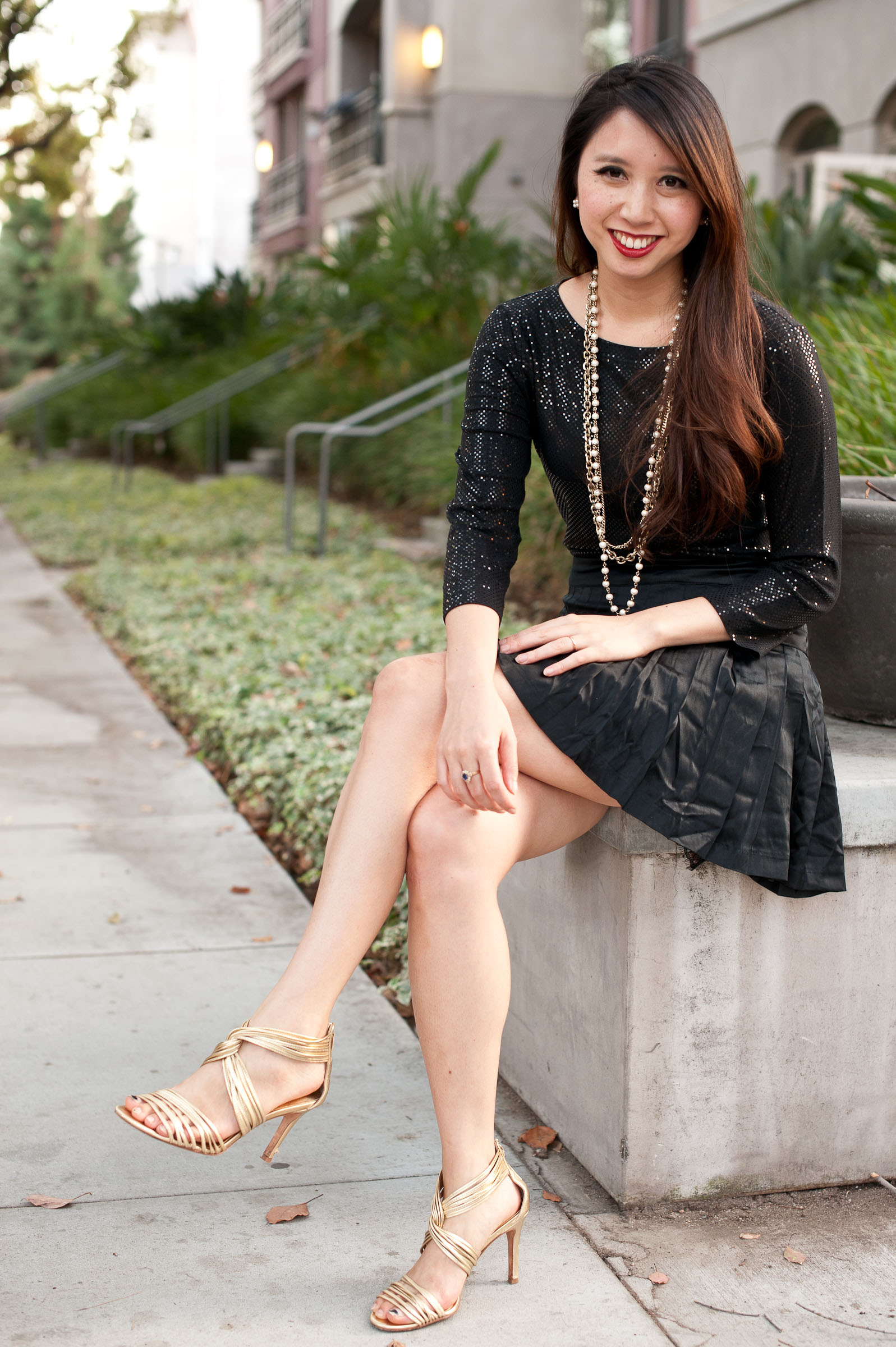 Tip #3: Show some skin. No need to be scandalous; just don't cover yourself from head to toe! A mini skirt, sleeveless top or v-neck are great ways to break up the black.
Tip #4: Add some color to your face. Unless you are very tan (which I am not), black can wash you out and drain your color. We wouldn't want that! Wear some blush and bold lipstick to keep your pretty smile the focal point of the ensemble. After all, isn't that the point?
Would you wear all black? What pieces would you select? I would love to know!