This is a topic covered by many other bloggers. So why am I chiming in?
First, I am a strong believer in intentional, thoughtful, socially-conscious spending. And I happen to believe that responsible travel is a wonderful pleasure upon which to spend our money. Whether we go overseas to countries where our native language is not spoken, or we head elsewhere within the bounds of our own nation, travel can invigorate and inspire us in so many ways.
But how do we afford to travel? A few common answers:
There are some so-called industry secrets, many of which you are sure to find online. Some people get to travel a lot for work and do side trips along the way. Others get to spend large amounts of money on their personal Mileage Plus cards for their company, and then get reimbursed for it while keeping the credit. Still others will insist that if you simply cut out your daily latte, you'll be on your way to Paris.
Then there are those who will give you the obvious tips, some of which are easier said than done: travel off-season, choose AirBnb, stay with friends, find airlines with crazy deals (usually off-season), avoid tourist traps.
While I appreciate these earnest ideas, the bottom line is that most of us simply need a lesson in saving money. There's nothing glamorous about it, no true secrets that evade common sense, but there is one key ingredient many of us don't possess naturally: self-control. 
Because the truth is, travel does cost money. You can spend your own money or someone else's (in the form of credits, connections, or some other social capital), but a lot of energy goes into transporting oneself from one place to another, and then finding housing, food and interesting activities to enjoy. This, however, doesn't make travel impossible for those who desire it. Here's my step-by-step guide.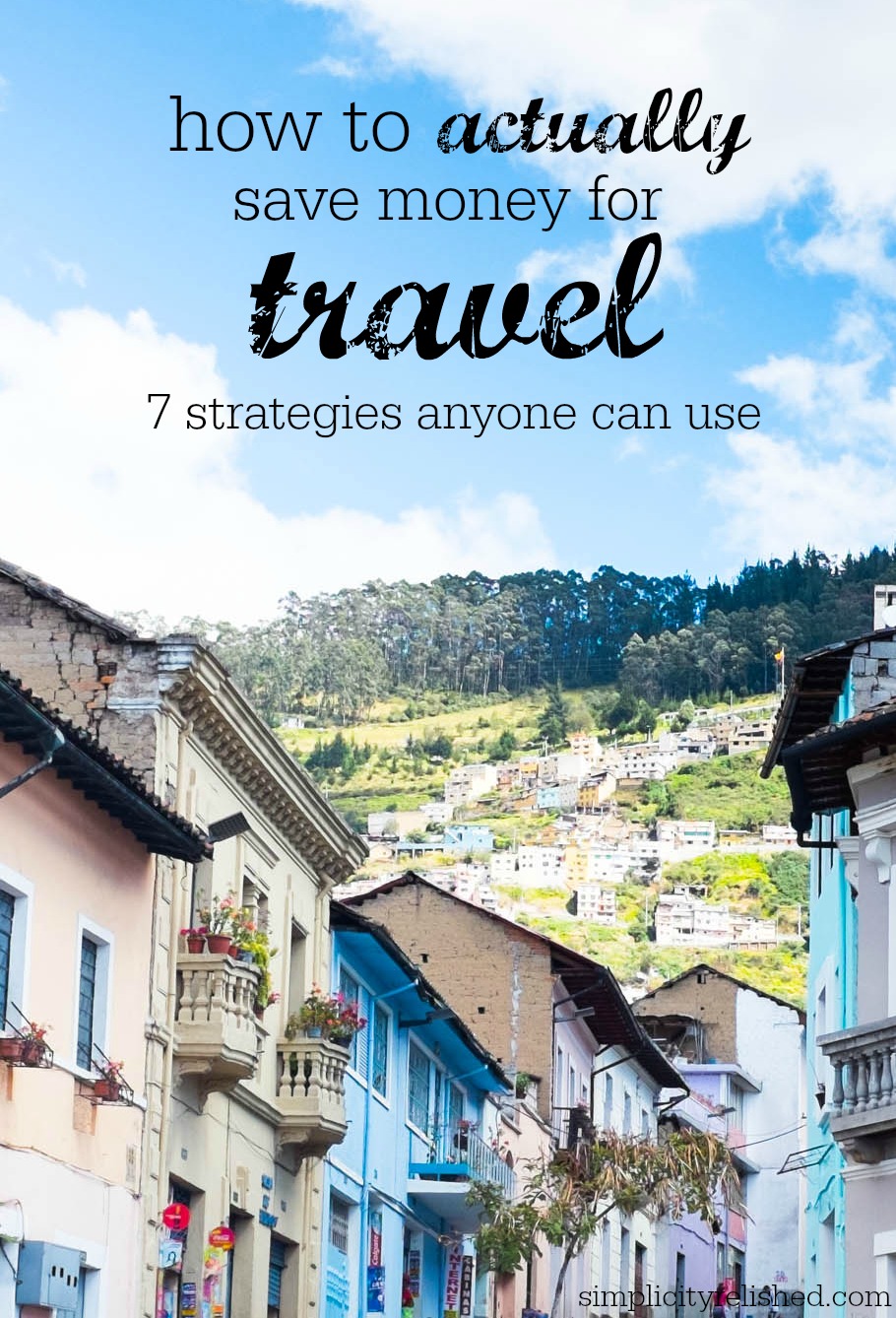 How To Actually Save Money For Travel: 7 Steps
Step 1: Analyze your current spending habits.
If you haven't done it before, this is a crucial step to effectively saving money (for anything). Print out all of your credit card statements– from the last month, year, several years. If your spending is all over the place, it's time to keep track. Keep a record of your cash flow, and check your bank statement regularly.
Step 2: Categorize your spending into needs and luxuries.
Now that you're looking at your spending, grab two highlighters. With one color, highlight all the credit card charges that are absolutely necessary. This might include rent, gas, food, and toiletries. Then, with the other color, highlight the rest: drinks, new clothes and accessories, hobbies, and more.
Step 3: Compute your current net income and your desired net income.
You can do this monthly or annually. Subtract your current spending from your current income: that's your net income, or what you're actually saving month to month, year to year. Is it in the positive? That's a good start. (If it's not in the positive, you might want to put travel on hold and consider dramatically changing your spending habits!)
Step 4: Calculate your potential travel costs.
This is the fun part! Where would you like to go? How much will it cost? Do a preliminary calculation by searching on major travel sites such as Kayak, AirBnb, Expedia, and TripAdvisor. Look into the cost of tickets, attractions, food and lodging– the four major expenses for any trip. Create an estimate for how much this trip is going to cost you, and then multiply it by an additional 20%, just in case. Write down the estimated cost.
As you estimate your costs, here are some things to consider:
Can you travel off-season? This generally means some time in the spring or fall. Airlines have offers during these periods and flights can cost as much as 60% less than they do during peak season. The same is true for hotels.
Can you stay in one place? This will reduce the amount of in-country transport you have to purchase. If you do stay at an apartment-style accommodation, it will also allow you to cook.
Would you consider WOOFing or Couchsurfing? Finding ways to travel on the cheap will limit your in-country expenses.
What destinations have free or nearly free attractions? Areas with a lot of natural beauty tend to offer gorgeous scenery you can enjoy without the high cost of an entrance fee.
Step 5: Scrutinize your current spending for places to cut.
There's no use in telling yourself to cut out that daily latte if you already don't drink a daily latte. So start with your highlighted luxuries: what are they? Can you go on a shopping ban? Can you stop eating out? Can you survive on simple proteins and vegetables? Are there any services you currently use such as housekeeping or laundry? Are there subscriptions or memberships you can cancel?
If you're already low on luxury, look at your necessities section. What can you save on there? Here are a few ideas:
Share: Can you share meals with neighbors or coworkers so that you're cooking for each other on weekends? Can you catch a ride with someone to and from work and split the cost of gas? Is there someone you can swap clothes with?
Exchange: Do you need help with a home or car repair (or some other service) that someone you know could assist you with? Ask to exchange favors with them. Maybe you can tutor their child for an afternoon, or run a couple of errands for them. If they're good enough to replace a professional, you will save a lot of money.
Fun: We all love to have fun, but fun can be expensive. Learning the art of hospitality can be a great way to save money and keep your friends. Host a cookie exchange or movie night and have people bring their favorite snacks to share. Organize a community walk on Sunday afternoons, or invite your friends to do a service project with you. Volunteering together actually helps people bond– and it's usually free!
Smart: I love this index on Living Well Spending Less that links to all kinds of ways to save money on utilities, services, gas and more.
Step 6: Plan out your new budget and allocate your savings.
Let's say you estimate that your dream trip will cost about $3,000. For example, let's say you're bringing in about $1000 per month of net income, and you want to relegate most of that to long-term savings. This means that at an additional $250 per month, you will need about a year to make travel happen.
That is okay. Sometimes the travel itch is really strong, and it can feel so burdensome to wait. But in the meantime, you will be able to do plenty of research, plan far in advance, and rack up paid vacation days (if applicable) for your trip in the future.
Step 7: Practice makes perfect.
Once you've gotten into the habit of saving money, it becomes easier. Theoretically your income and savings will grow over time, as will your trip planning skills. When you've done several trips, you'll know better how to estimate costs and allocate your precious savings for the best trip possible.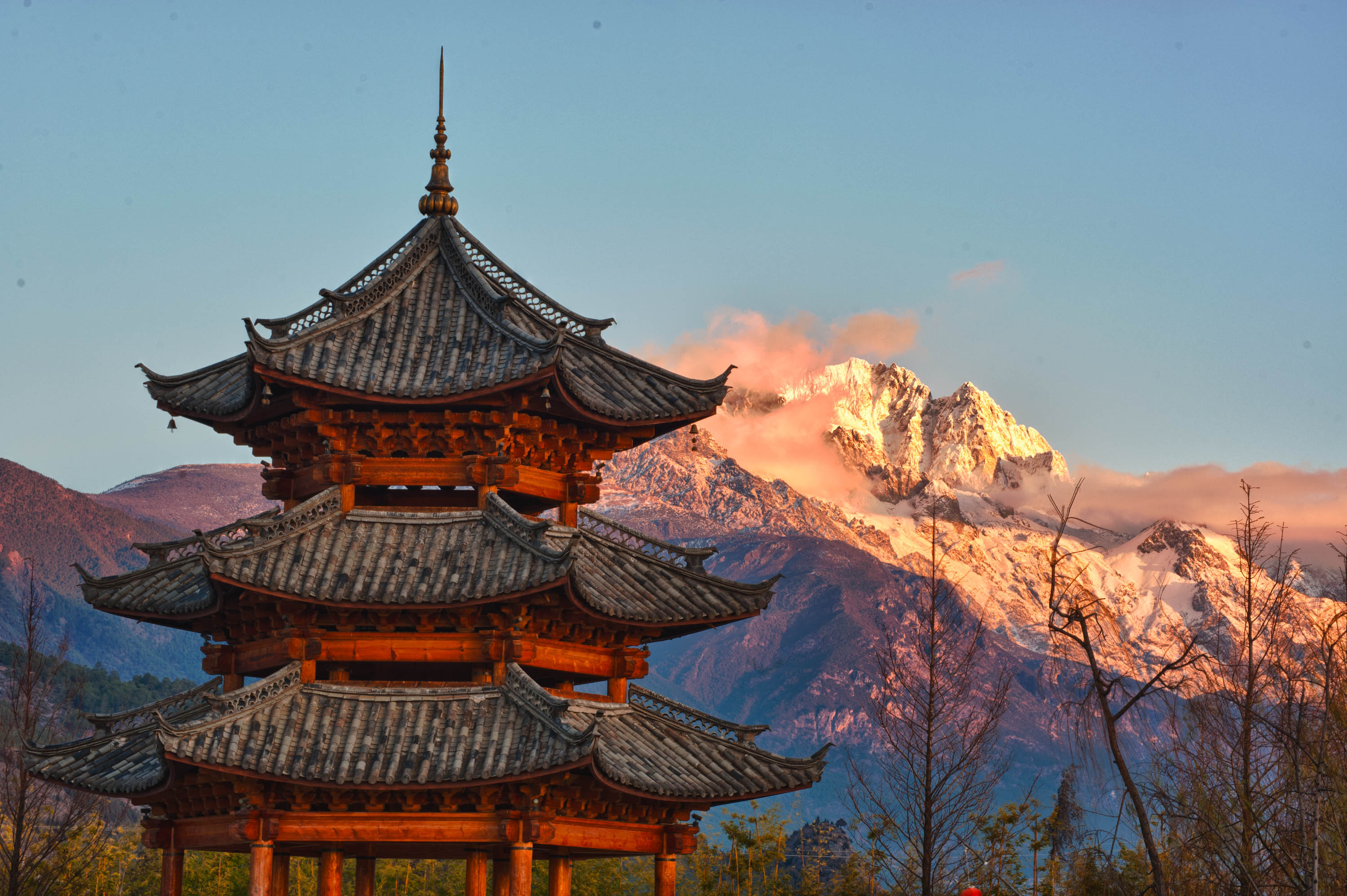 The bottom line: saving money for travel is difficult but worthwhile.
There's nothing glamorous about this process. In fact, waiting while saving money can be one of the most humbling acts of self-restraint.
Remember, no one can make you spend money in ways you don't care to spend it. Going against the cultural grain is difficult, but it will reward those who are steadfast. As we take ownership of our spending habits and assess our own finances, we must become diligent in committing our spending to the things we care most about. And if travel is something you care deeply about, then make it happen– no one else can do it for you, or stop you if you're truly persistent!