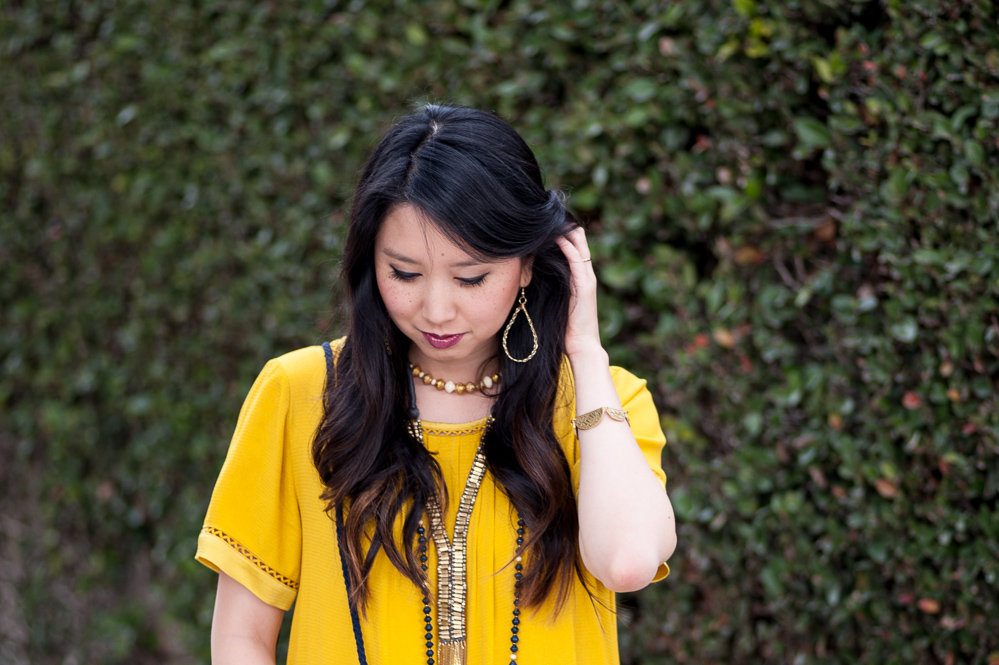 There comes a point in every minimalist's journey when she has to move beyond simplifying and actually pursue her reason for minimizing.
I've been at that point for a long time. I don't spend weekends decluttering. I don't go through intention exercises. I don't keep a cap on the number of items in my closet or in my kitchen.
I don't need to anymore. Minimalism has helped me change, and I'm ready to move forward.
I stumbled upon minimalism in the summer of 2014, after a cross-country move, a wedding, and a 10-day honeymoon that turned into more than a month overseas. I had become acutely aware that I was encumbered with belongings– and how much I had buried my identity in them– especially in my clothes.
Now, nearly two years later, I find myself far more intentional with my wardrobe, my appearance, my commitments, my relationships, and the work that I do. I owe some of this to practicing and understanding minimalism; I also owe this to overall personal growth, and the gracious influence of friends and leaders who make me who I am today.
You see, I'm not passionate about minimalism per se. I simply believe it to be a healthy mental exercise that can help ordinary people live extraordinary lives.
Minimalism can clear our schedules, our credit card statements, and our sense of chaos. What we do with that clarity, however, is on us.
What minimalism doesn't hold
Minimalism doesn't hold life-giving purpose. It can lead us in a good direction– but somewhere along the way we have to find the actual source of purpose. We need to identify what it is that matters more than the items we clear out of our lives. More than stuff, more than busy-ness, more than useless information, more than meaningless social engagements. And then we have to go live those things.
Minimalism doesn't hold our core beliefs and deep values for us– we do. We negotiate the tensions between work and play. We walk the tightrope of how much money we spend on ourselves and how much we give away. Minimalism doesn't prevent narcissism or hedonism– we do. And once we've committed to simple living, we are still responsible for our thoughts and behaviors. Minimalism doesn't embody those values at all.
Minimalism also doesn't call us to change the world. It can help us be better equipped to change the world, but in the end, it is only a philosophy in the hands of people who already have that desire.
And what many of us are looking for is deeper inspiration. Not the what of minimalism, but the why of meaningful living.
What does inspiration look like?
It looks like using our privilege and position to create opportunities for others.
It looks like keeping promises that we've made even when they're inconvenient or even painful.
It looks like empathy that enters into places of crisis and says "I'm not leaving until you do."
It looks like courage to risk vulnerability and, when rejected, to stand back up.
I challenge all of us who call ourselves minimalists to think long and hard about what it is we truly want. And I will continue challenging myself to live the life that nearly 2 years of minimalism should unleash me to live.
Because if we are not unleashed, if we are still inhibited, and if we spend our lives articulating what minimalism means, then there is no point to this at all. Minimalism is a short-term philosophy, a vehicle toward something greater. Whether it launches us toward the courage, empathy, peace, and compassion we so desire to emanate, however, is completely up to us.
What intentional living means to me
So in this space, you'll notice me writing a lot less about minimalism. I'll keep the archives so that those starting the journey can find help and company.
Instead, I'll be writing about what meaningful, on-purpose living looks like in my life. Hopefully this means that Simplicity Relished will be a more honest reflection of what's occupying my mind and heart these days. I'm still figuring out what snippets to capture, but my hope is that this will offer inspiration and encouragement as you seek to live courageously as well.
And if what you're looking for is a regular feed of minimalist how to's and guides, you probably won't find it here. I'm not done with minimalism in a bitter way at all, but I'm finding my life move beyond it. I hope you will, too.