Some people find the idea of a capsule wardrobe intimidating. A limited number of clothing pieces for a set amount of time? How do we even begin to choose which lucky pieces those will be?
I wrote a few weeks ago about wearing 40 pieces in 90 days (click here to see all what I selected) and I am LOVING it. It really comes down to choosing the pieces wisely, so I've put together a few tips on how to do that.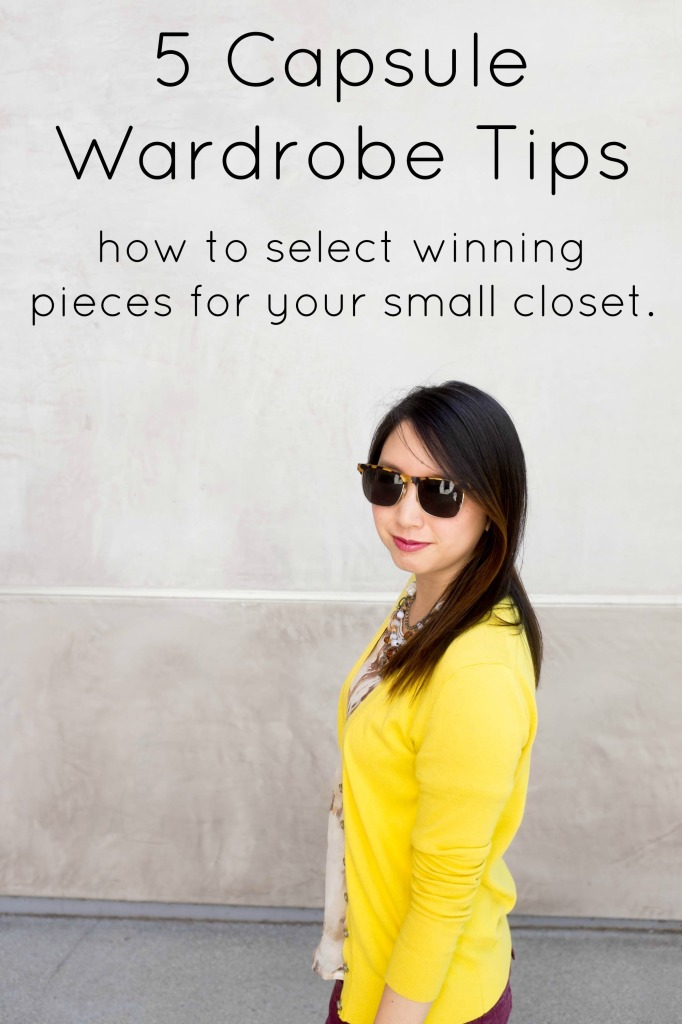 1) Balance your bolds and your neutrals. A capsule wardrobe does not have to be full of blacks and grays (though that could look awesome!). But a balance of bold colors and patterns with neutrals is a good tip for creating tons of outfits without looking like you're always repeating. This goes especially for "statement pieces": a red leather jacket might be sweet, but everyone will remember it. Just keep the balance in check!
2) Choose pieces with the fewest "conditions". High-waisted pants and long tunics are tough to match. So are low-rise jeans and short tops. A sheer sweater might be cute but difficult to wear multiple ways. Avoid clothing that you can be worn "if and only if…". Versatility is your friend.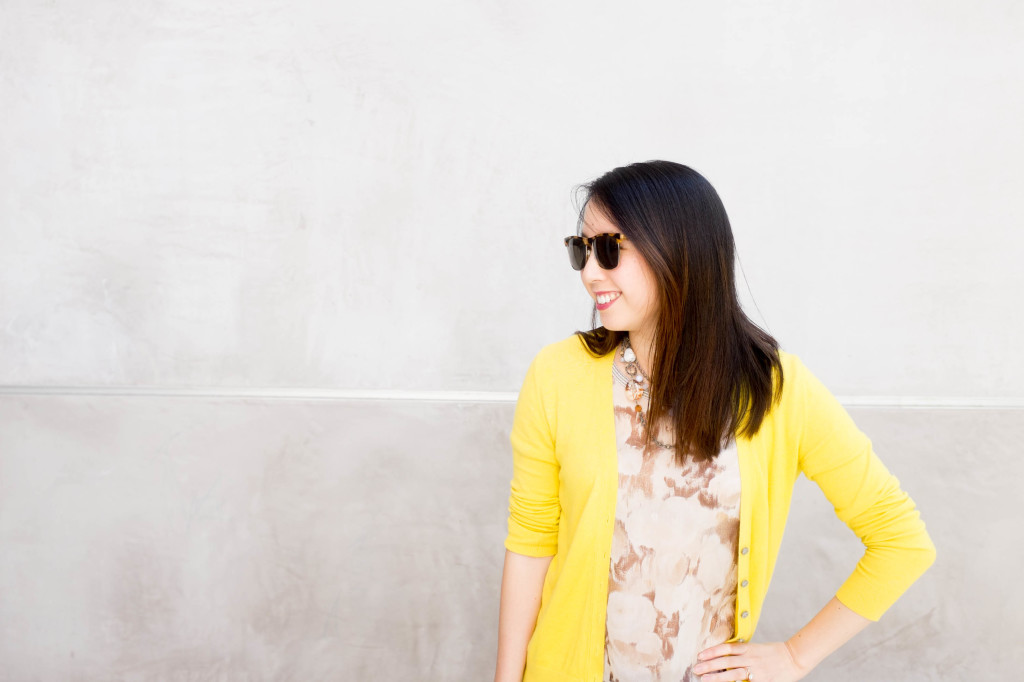 3) Think "comfy chic". Comfortable does not have to be sloppy. In fact, the right balance between comfortable and stylish has the ability to look the most natural. Select the pieces that are flattering, but don't require perfect posture 12 hours a day.
4) Fit is everything. If you've held onto pieces that were too large or too small, thinking you just might need them one day, you're not alone. But a capsule wardrobe does not have room for anything that doesn't fit. Each piece should look and feel great whether you're standing, sitting, eating, etc.
5) Look in your hamper. Which pieces do you wear most often? It might not be the piece that you snagged off the sale rack or the one that looks like it belongs to your style icon, but it's clearly a tried-and-true piece. Don't overlook it.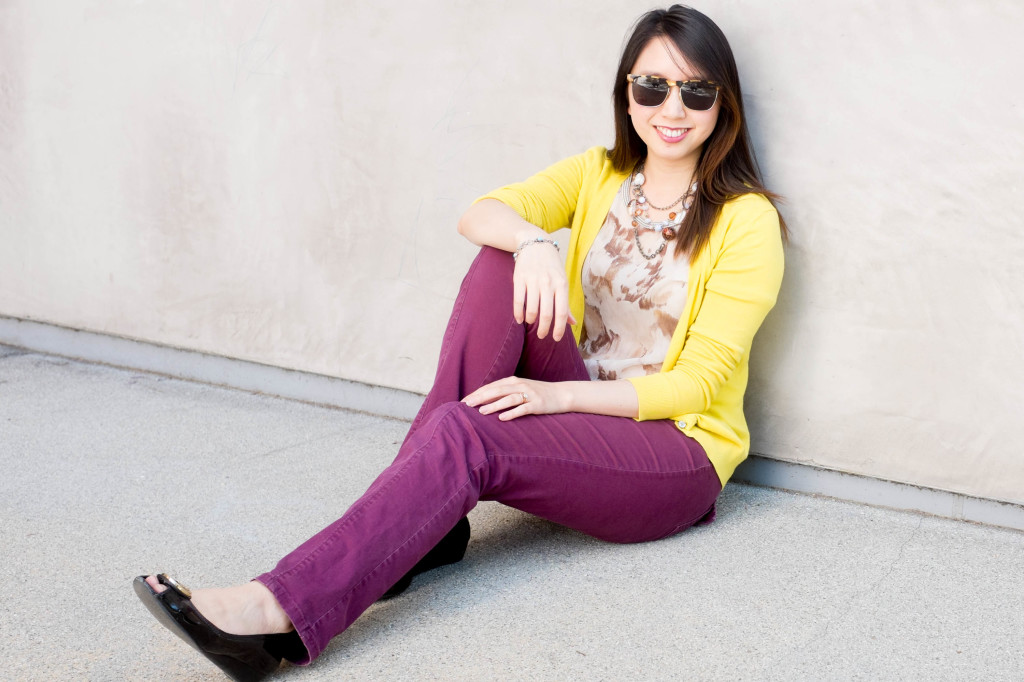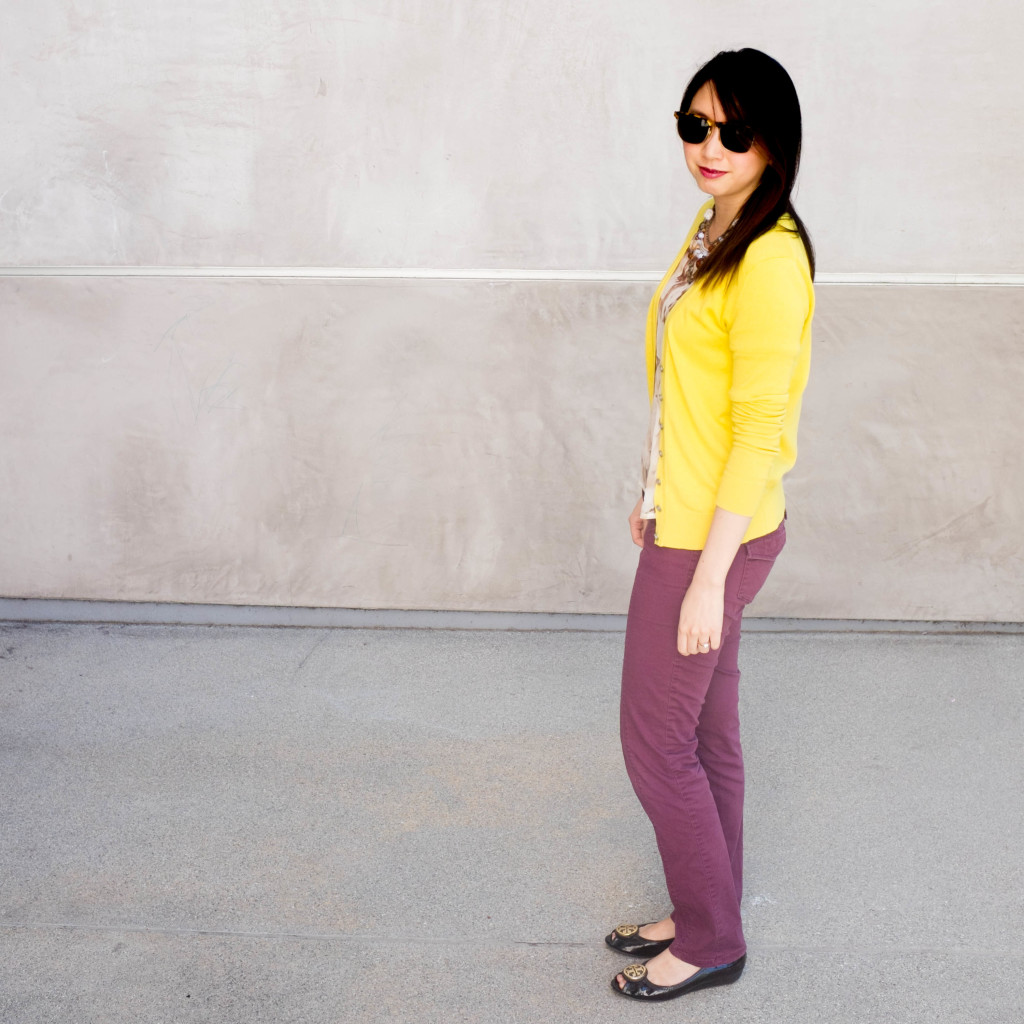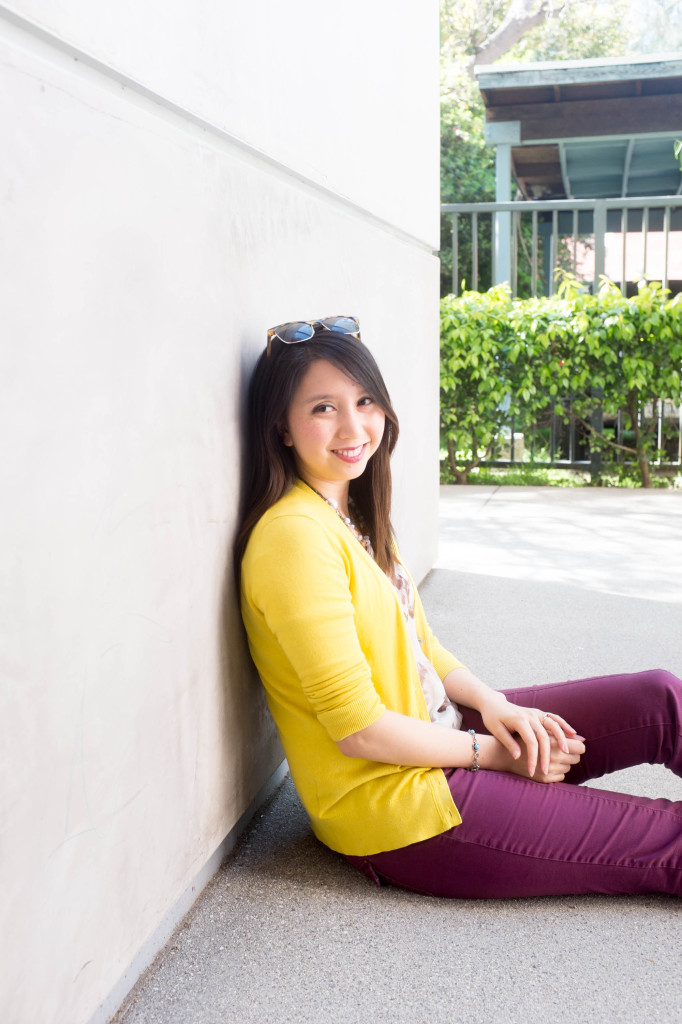 Since I don't include accessories (jewelry, scarves, sunglasses and bags) in my 40 pieces, you can always play with those for even more variety!
A note about spending: I don't think that you have to go out and purchase your entire capsule wardrobe. In fact, I'm against that idea. Unless you absolutely own no clothing that is appropriate for your daily routine, it's best to choose from what you've got.
To round out my capsule wardrobe, I spent less than $40 on a long black skirt. I needed one to cover my legs for work, and didn't have one. But other than that, everything in my current capsule wardrobe was already in my closet.
That said, a few classic pieces that work well for you can be excellent capsule wardrobe investments. Depending on your budget you can set a certain amount that you will use to buy that one staple you don't already own.
And… here's your chance to get it, free!
—–
$200 CASH Giveaway (details below)
Betsy from Heavens to Betsy | Mandy from Mandy Living Life | Mar from T.O. & fro
Nina from Flowers in My Hair | Daisy from Simplicity Relished | Katie from Hot Tea and the Empty Seat
Britt from My Little Sunshines | Becca from Becoming Adorrable | Helene from Helene in Between
Katie from Twin Stripe | Grace from Grace Cho | Susannah from Feast + West
Hayley from A Beautiful Exchange | Jenna from A Savory Feast | Madison from Wetherills Say I Do
Enter below to win! Giveaway ends March 12th at 11:59pm EST. Be honest and follow the requirements for each entry, they will be verified!