This fall, I'm focusing on getting the absolute greatest mileage out of all of my clothing. This means figuring out how to contextualize, accessorize, and maximize each piece so that I can wear them over and over.
Beyond living simply, one of my biggest passions for years has involved fighting for justice and creating opportunity for the poor around the world. This has meant jumping on board with Noonday Collection, a fashion-forward company that partners with artisans in vulnerable communities to create beautiful jewelry.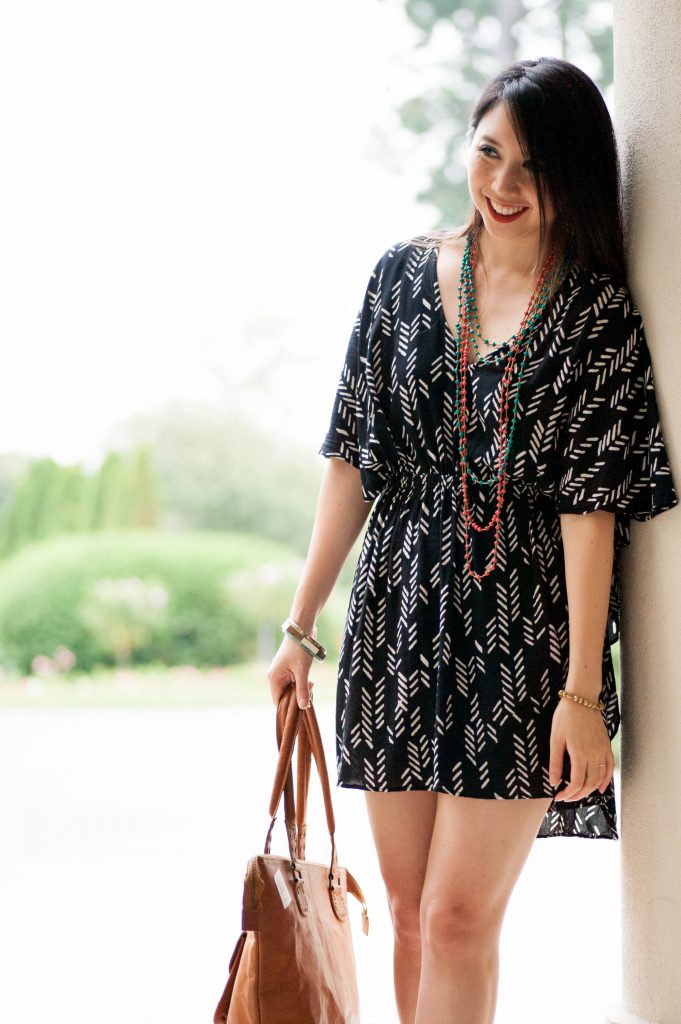 So of course when I found out about Symbology, I was thrilled.
Symbology takes fair trade fashion to the next level by designing beautiful styles with textiles printed in India. This particular textile tradition (printing with blocks) involves meticulously dipping the carved blocks in dye and making the patterns as consistent as possible.
I love handmade items. This black caftan dress is cut out of a beautiful luxe fabric that is so cozy and light. I love wearing it for work, play, and travel!
One dress, 3 ways to wear it
Look #1: Workday Chic
Symbology pieces are versatile; the printed shirts and dresses are perfect for the office when worn with the right accessories! For this outfit, I wore my dress with boots and tights (perfect for fall) and and a statement necklace, handmade in Ecuador.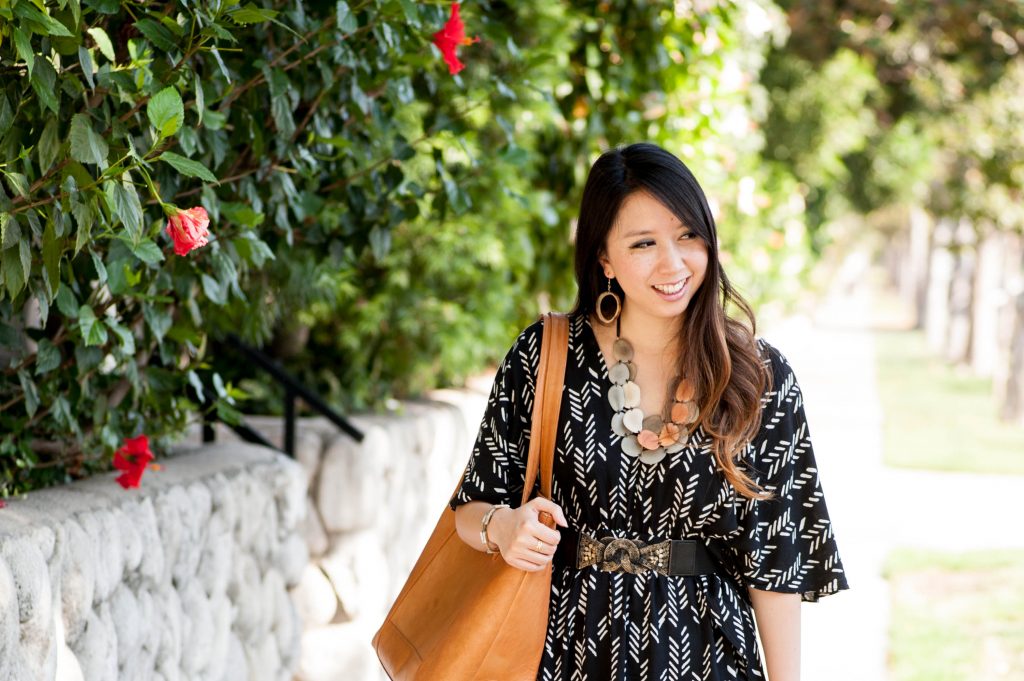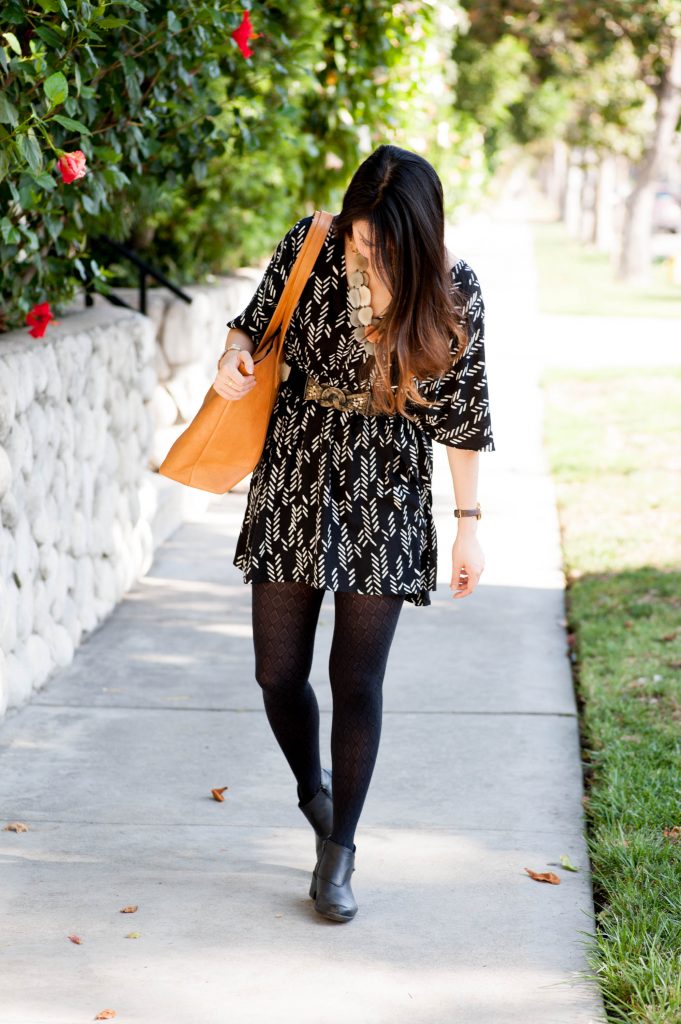 Look #2: Weekend wandering
I love the fabric that Symbology pieces are made of. While this dress is super stylish, it's also really comfortable– perfect for exploring new neighborhoods, going out for drinks, or cozying up with a book. For a fresh accent, I layered on my gorgeous paper bead necklaces from Uganda (turquoise and firelight), and kept it casual with a rustic leather bag.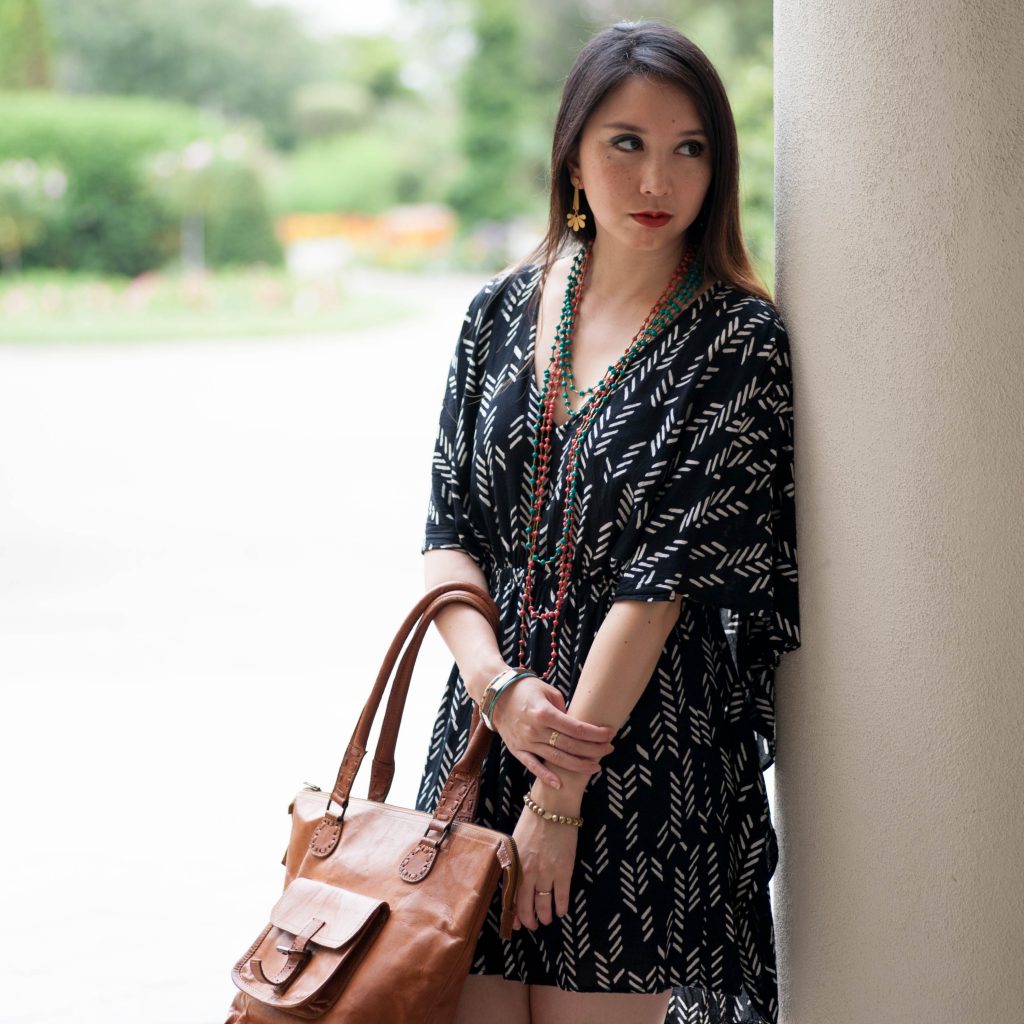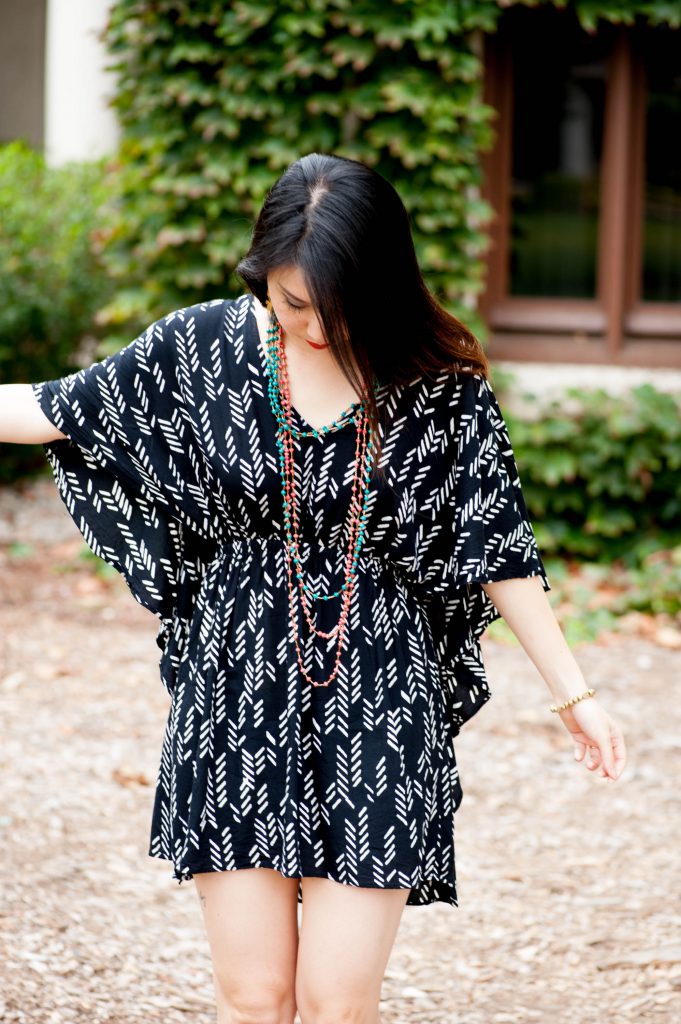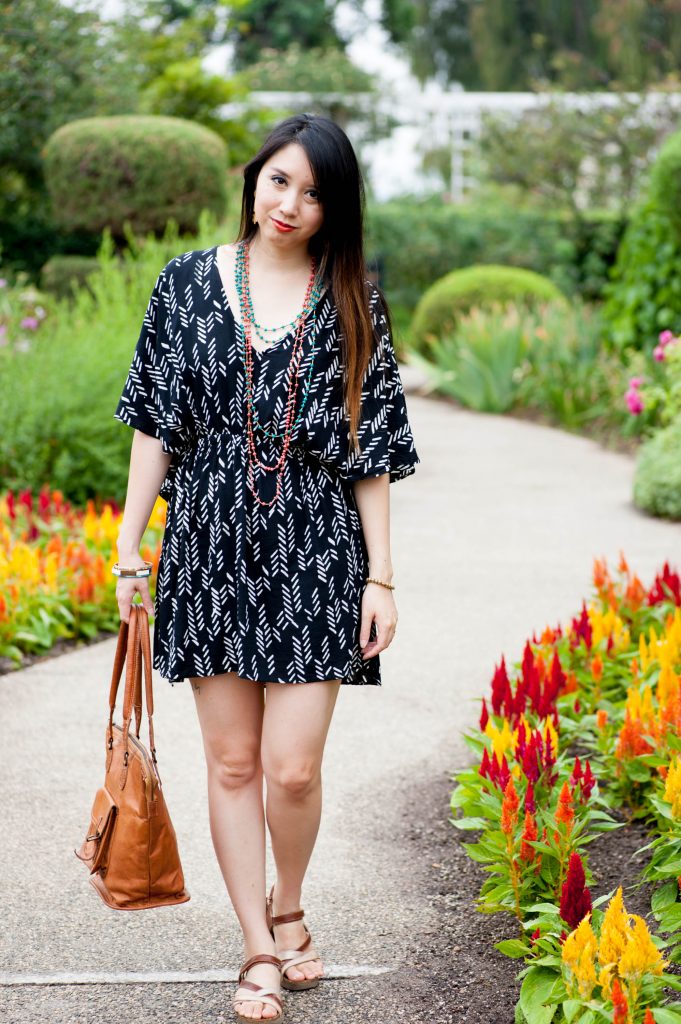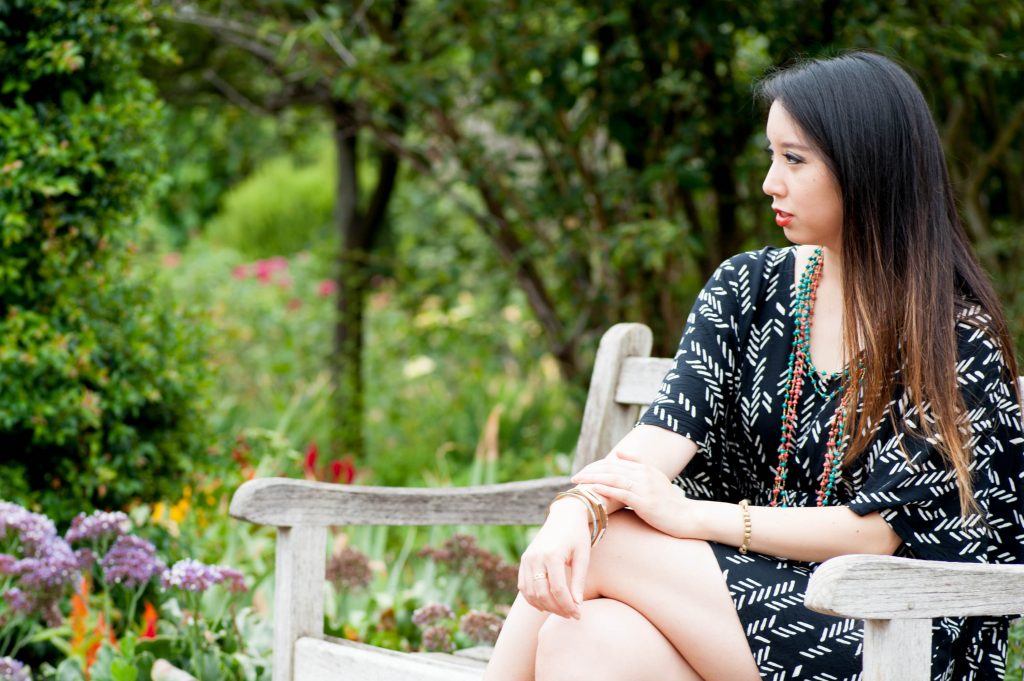 Look #3: Travel in style
The best thing about this dress? The waist is elastic! All of Symbology's dresses are either shifts or cinched at a flattering waistline. I've boarded planes while in this dress and there's nothing easier than throwing a cozy printed scarf over it. And while it *feels* like you're flying in your pj's, you get to look stylish all day long.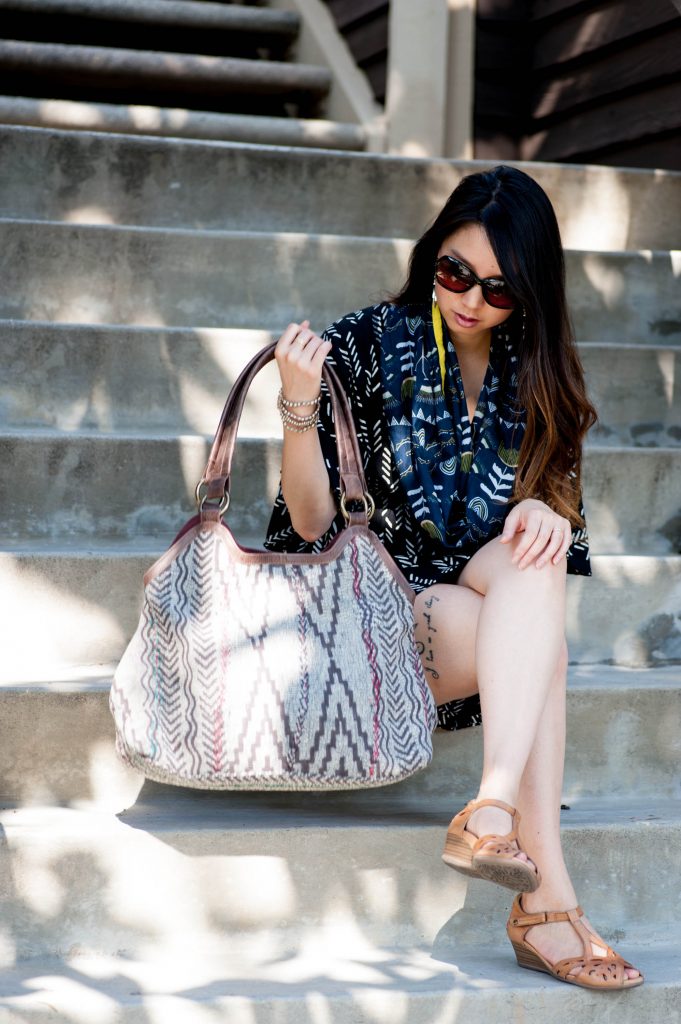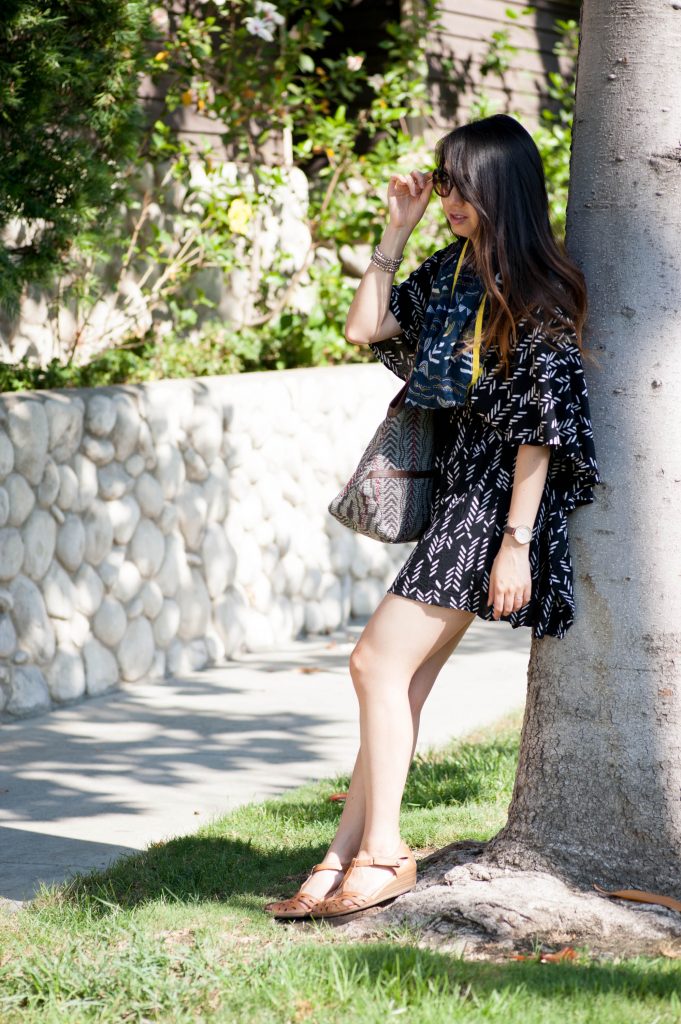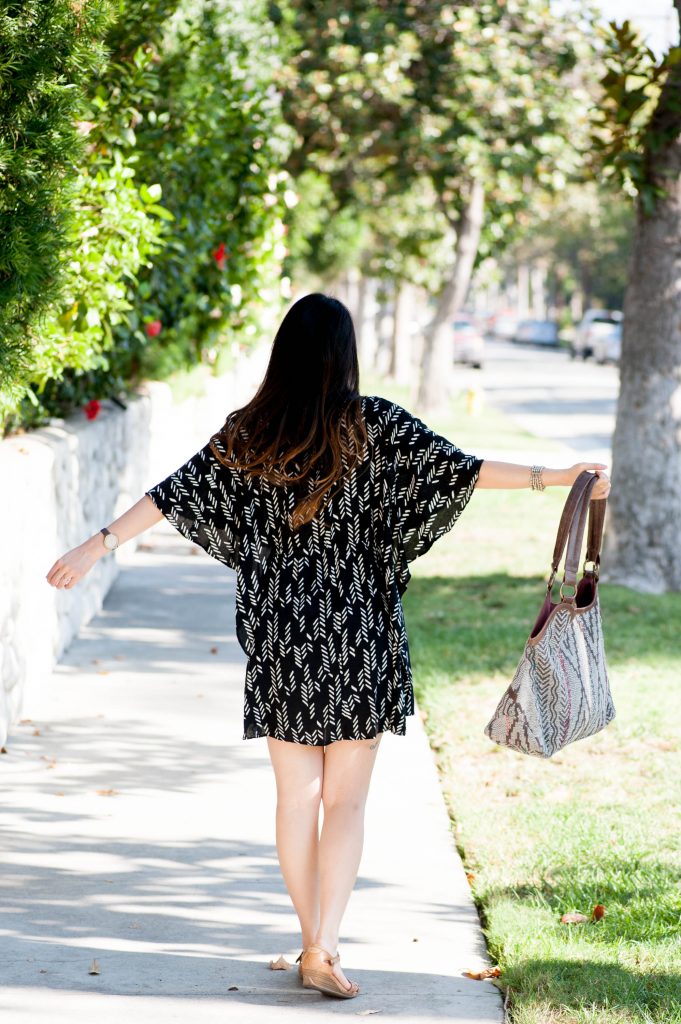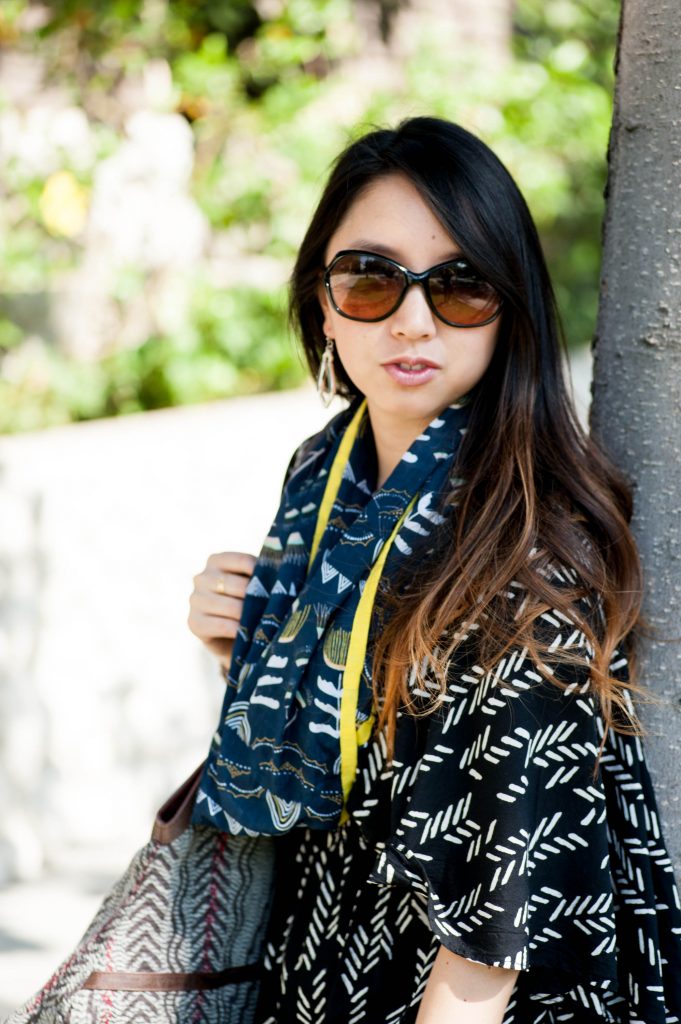 Ethical fashion matters.
You don't need to look too hard these days to find ethical brands that seek to make a positive impact in the lives of ALL of their stakeholders.
But here's the truth: these brands are still a minority.
What most brands do behind the scenes– their sourcing practices, their contracts with factories, their local and environmental impact– is still hidden from our sight. And ultimately, we as consumers have to choose what happens in the industry. 
I love that Symbology and other brands are seeking to preserve tradition, provide dignified jobs, and bring beautiful pieces to the marketplace. But these companies can't do it alone.
Get 20% off with the code DAISYLOVE16 and a FREE elephant scarf!
What versatile pieces are you wearing this fall? I'd love to know!