I've always loved the idea of a soft old t-shirt that I could wear everywhere. But for some reason, most of my old t-shirts are stiff as ever, no matter how many times I wear and wash them. So I've been on the lookout for a compromise: clothing that is unbelievably soft and yet feels appropriate for multiple occasions. And I think I've found it!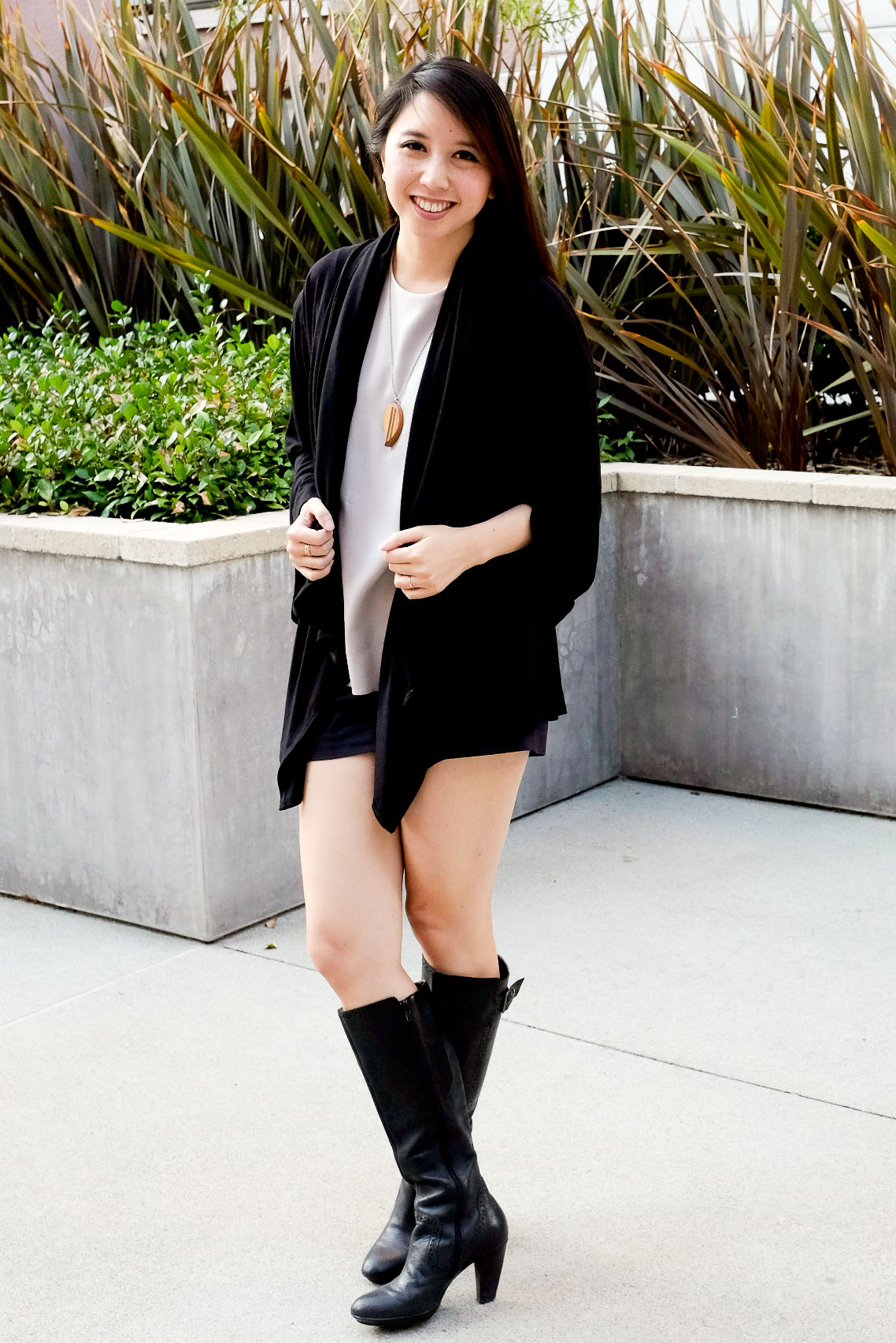 What I'm wearing: Pearl top by MM Lafleur / black cardigan by Natori (thrifted) / navy shorts by Ann Taylor (old) / black boots by Indigo (similar) / leaf necklace (my mother's!)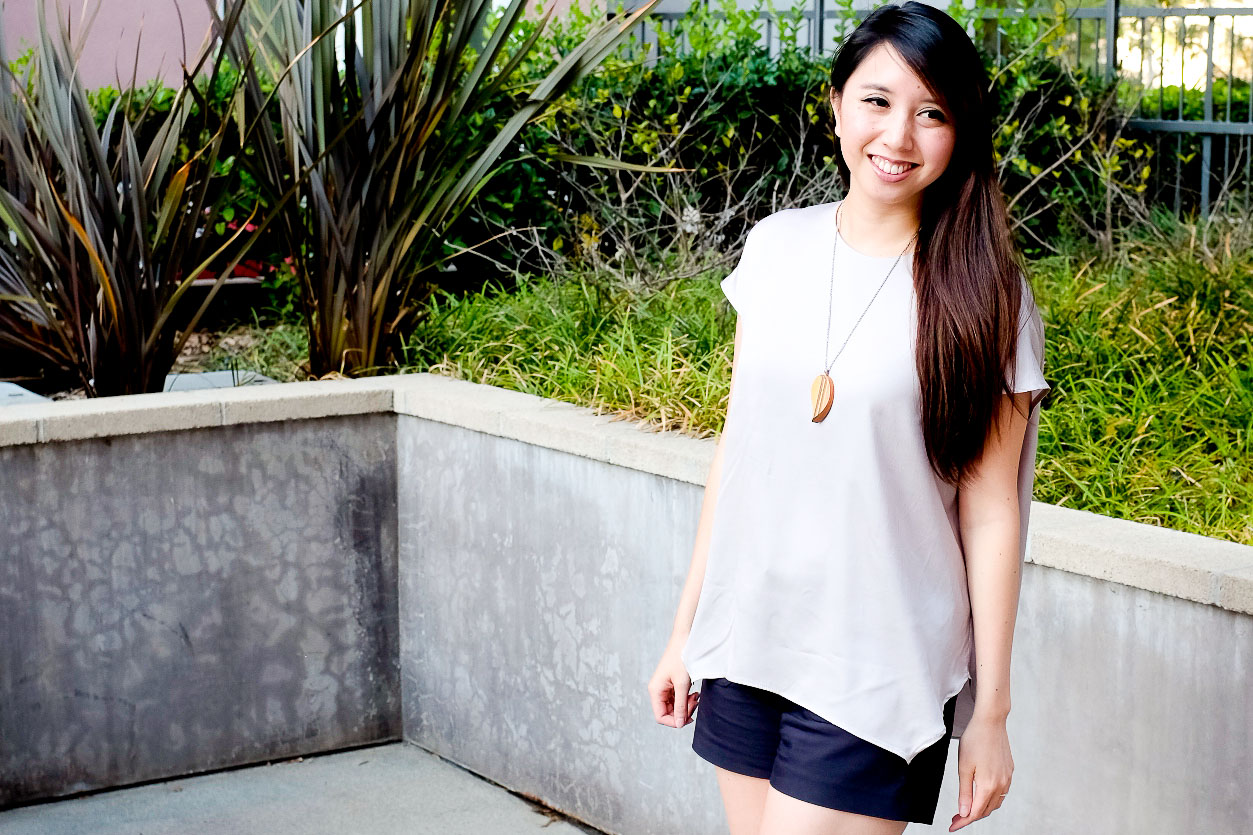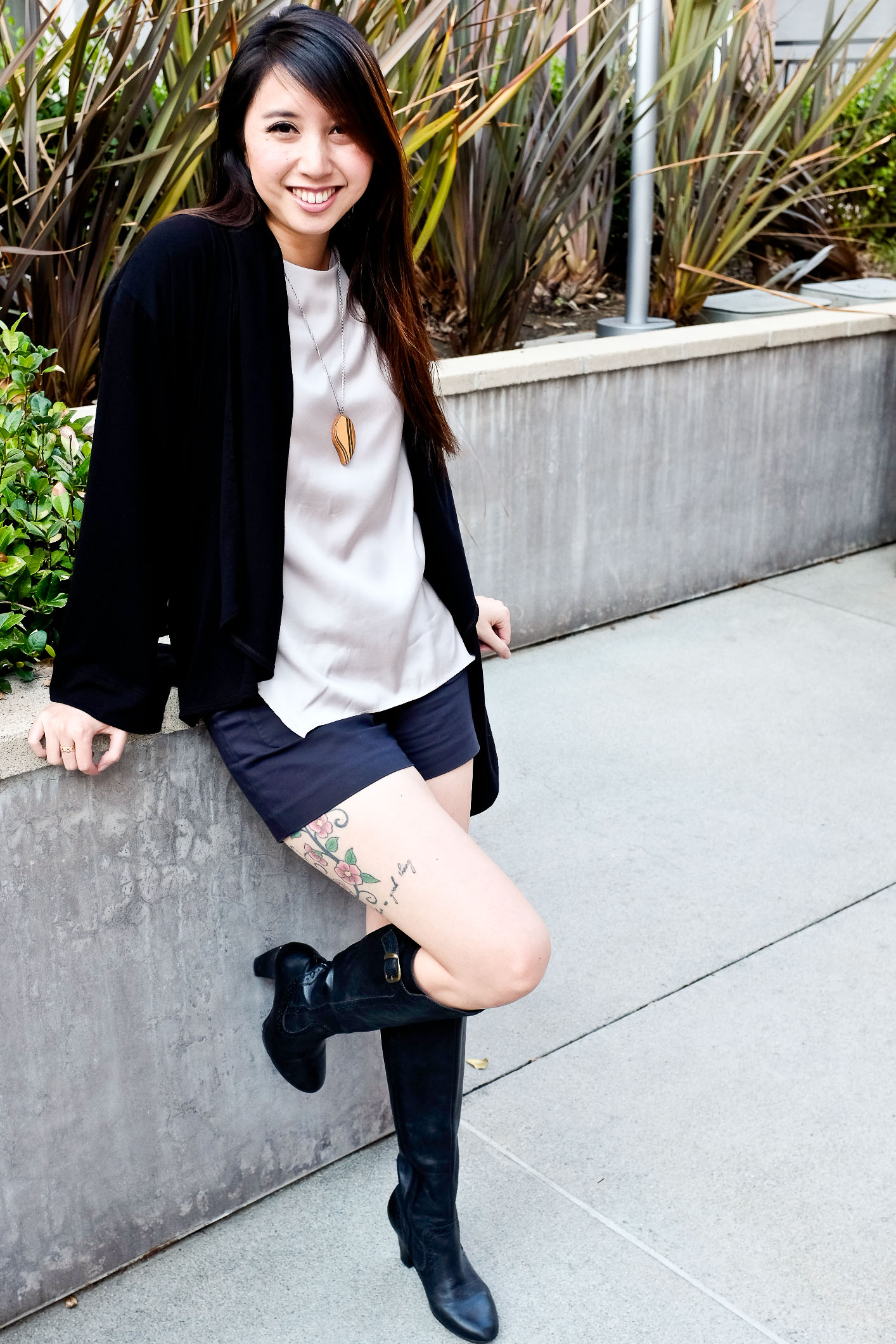 I'm in love with this silk top from MM Lafleur, a New York company that I recently discovered. Its softness makes me feel cozy and comfortable– as though I'm in my pajamas! While the clean, sleek fabric gives the look some polish, I'm really just kicking back and enjoying a break from stiffer, form-fitting outfits!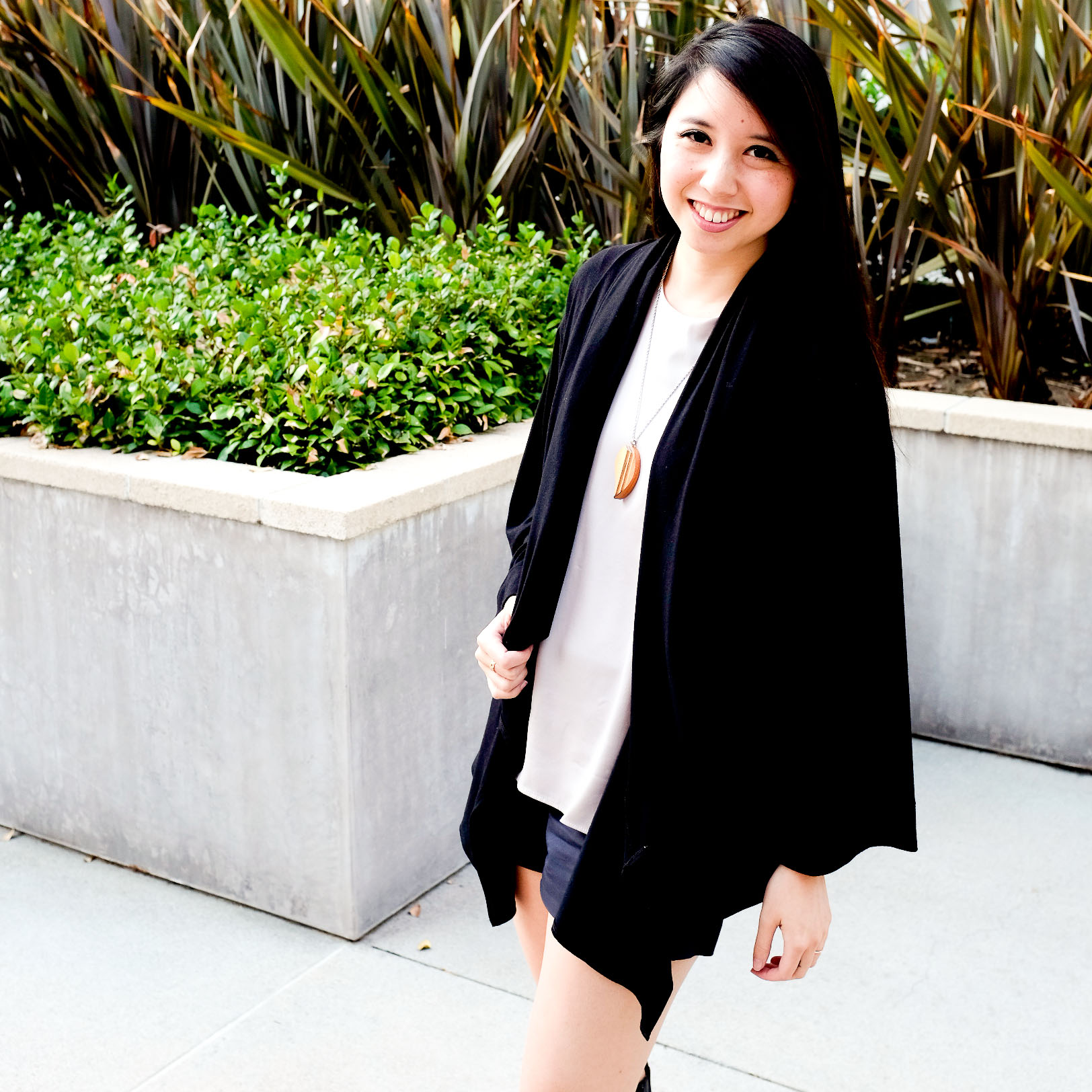 Sometimes there's nothing I want more than a day relaxing on the couch with a book and a cup of tea. Though my weeks have been pretty busy, I like to pretend every once in a while to not have a care in the world. And that's how this black cardigan makes me feel: so chill.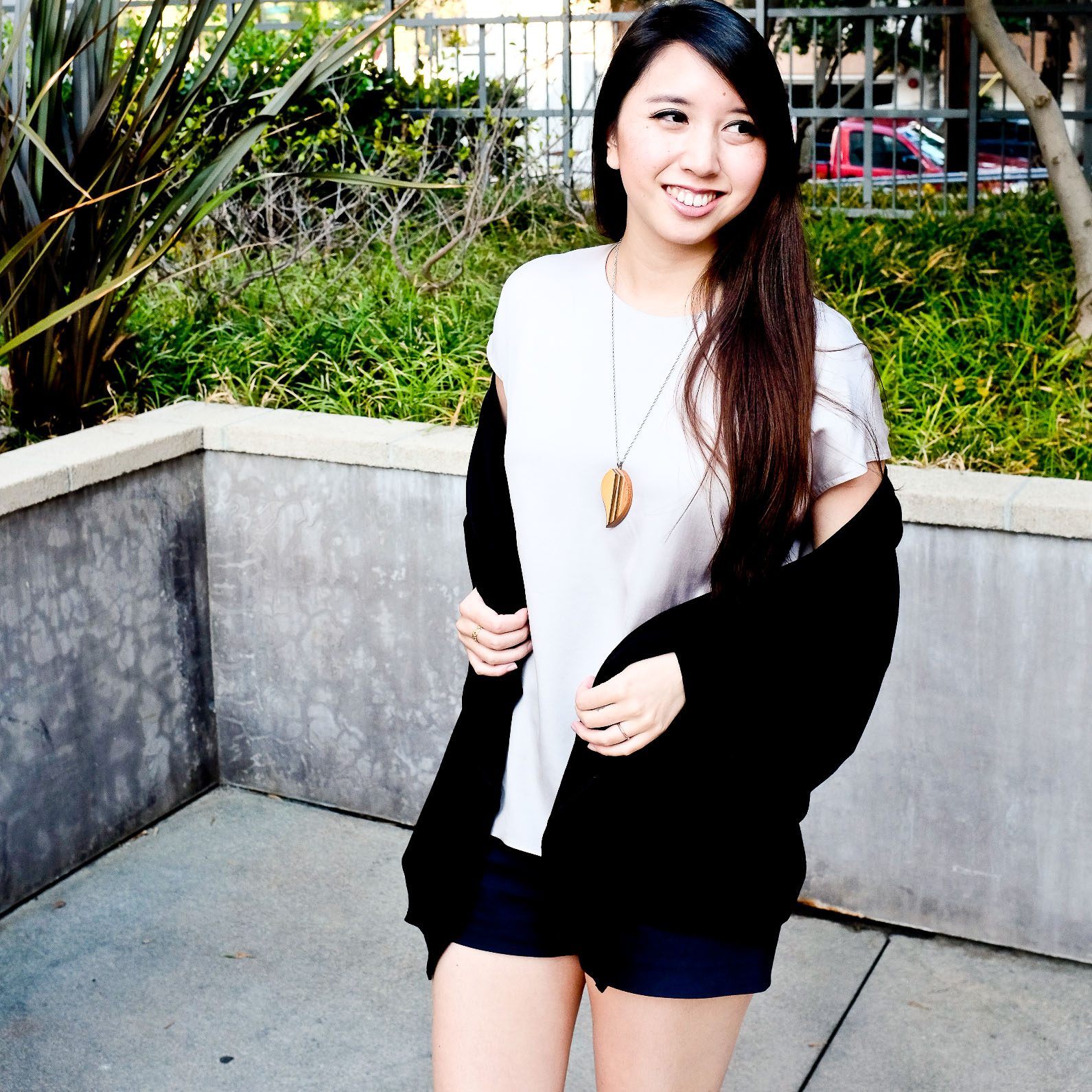 I love being able to dress casually without looking sloppy, but I've found that it's a difficult balance to strike! This top and cardigan are my go-to casual pieces right now.
What about you? What are your favorite casual pieces for work and play? I'd love to know!