I used to be a much more avid shopper than I am now. But I do love looking back on purchases or gifts from the past and remembering the circumstances surrounding it. Wearing a piece of clothing or jewelry from someone you love can bring back such good memories. And thankfully, my very fashionable mom gives me some of her greatest pieces!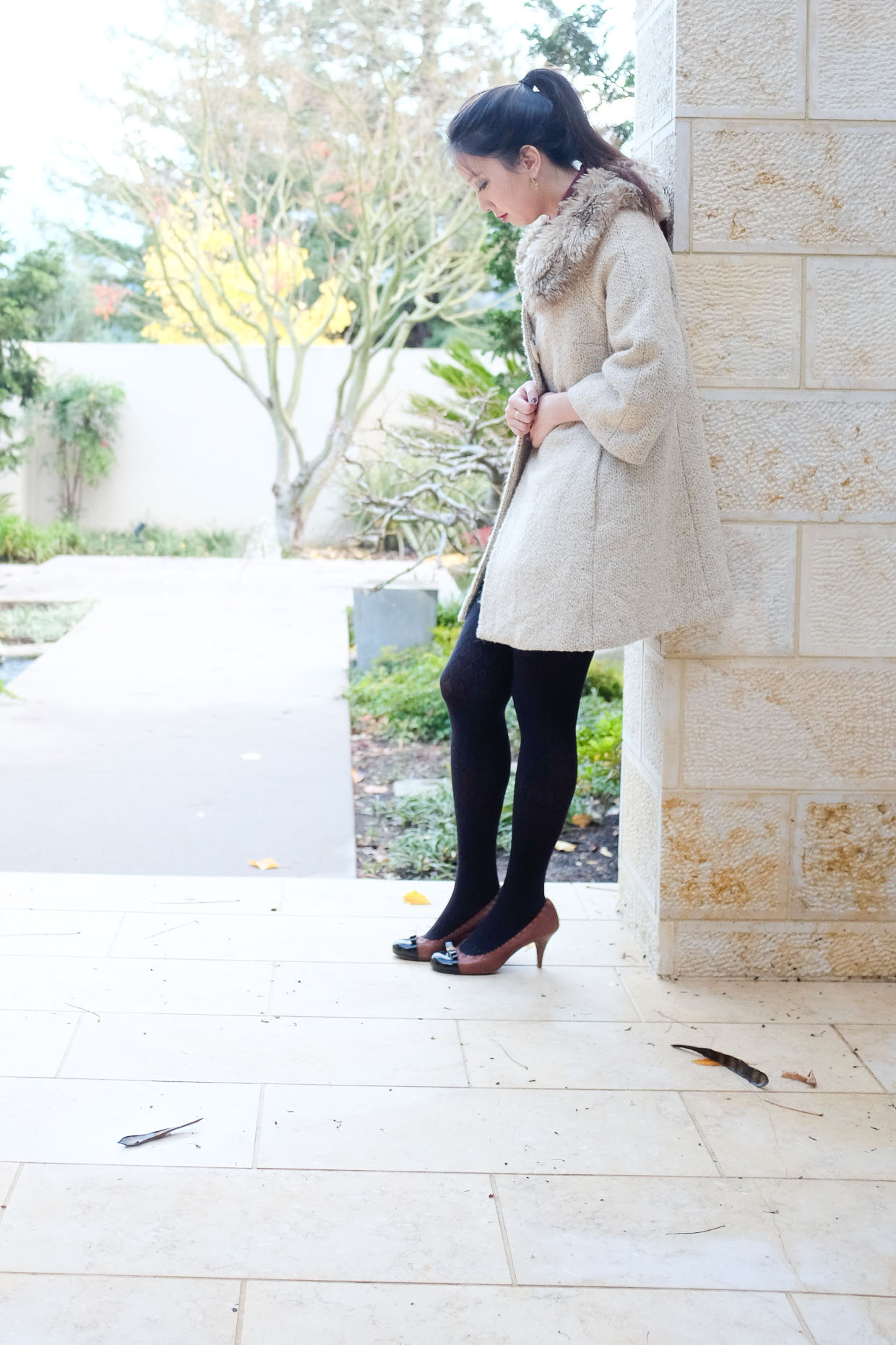 This coat is one of hers that she passed down to me, and it's one among only a couple that I kept after completing my 5-year stint in New England. I know I won't need so many coat choices anymore, but I couldn't let go of this one.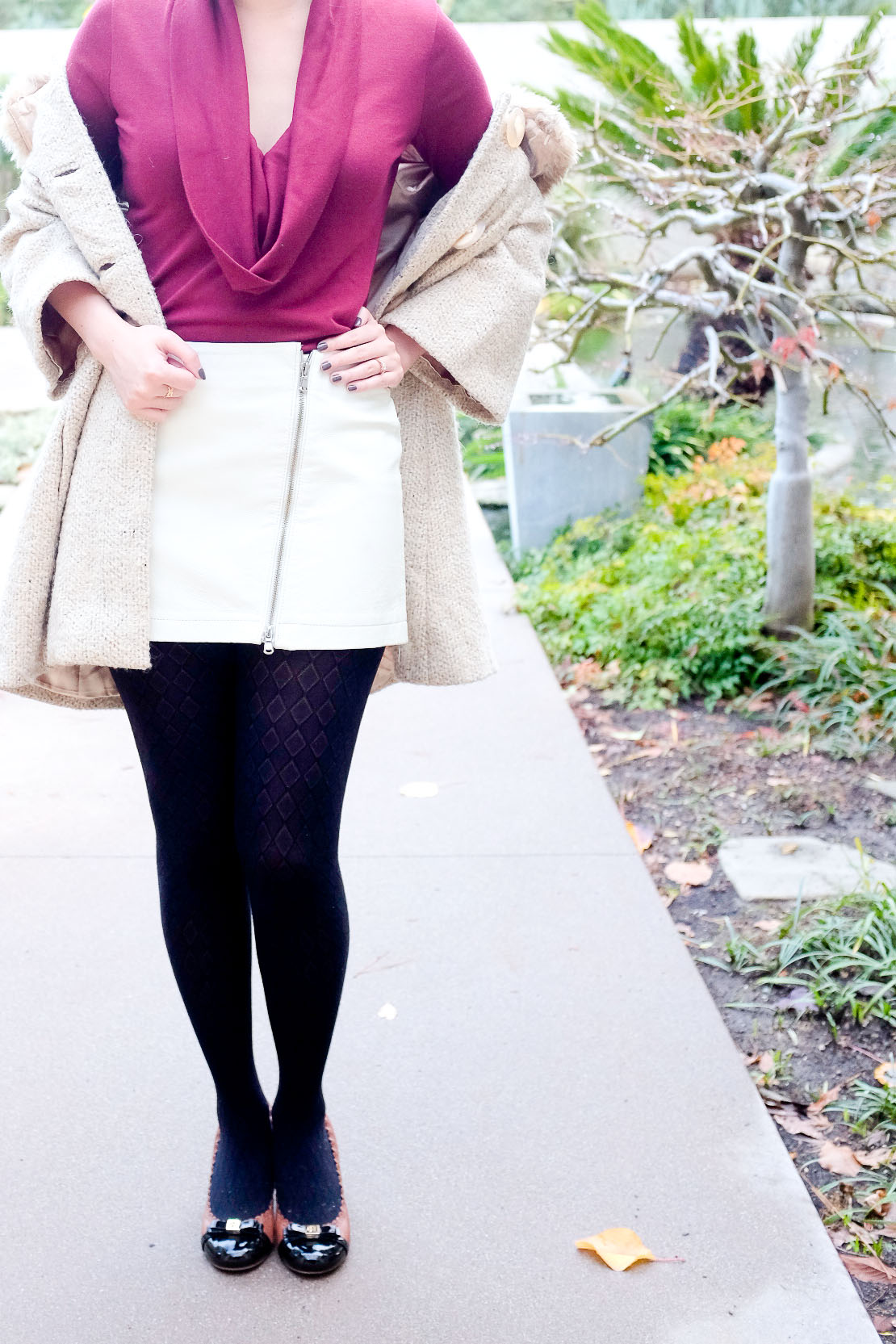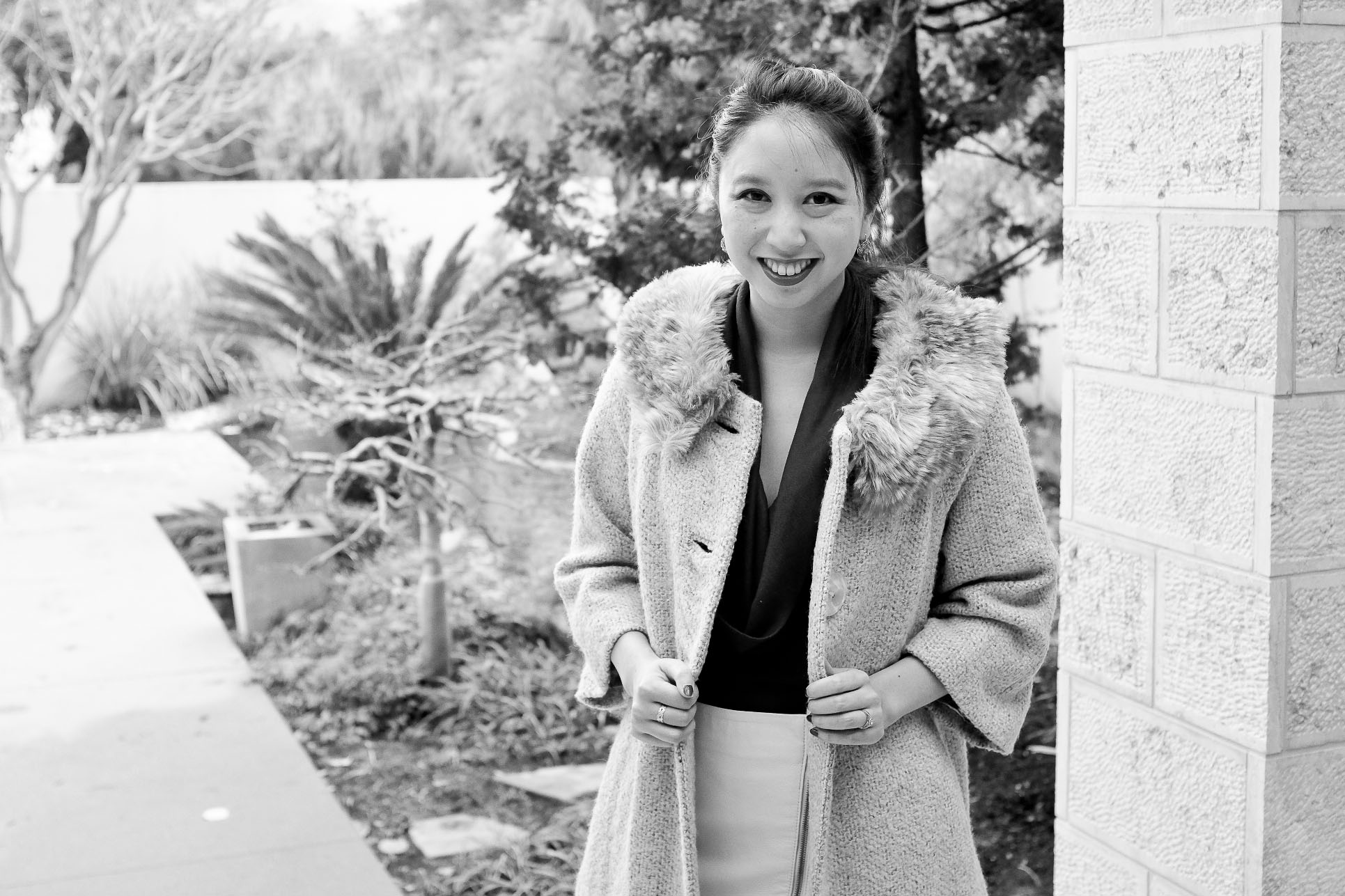 The miniskirt? Not something I'd wear without tights, of course– but that's why winter weather is so great! (By the way, I'm now in NorCal where it's "cold"! Hooray!) In colder weather, I love wearing tights and short shorts, mini skirts or shorter dresses to mix it up a little.
This is a pretty special skirt too. It was purchased more than 10 years ago when my mom and I traveled to Europe together for the first time. I was only a teen back then, and she generously bought me this piece to help me remember the great time we had together.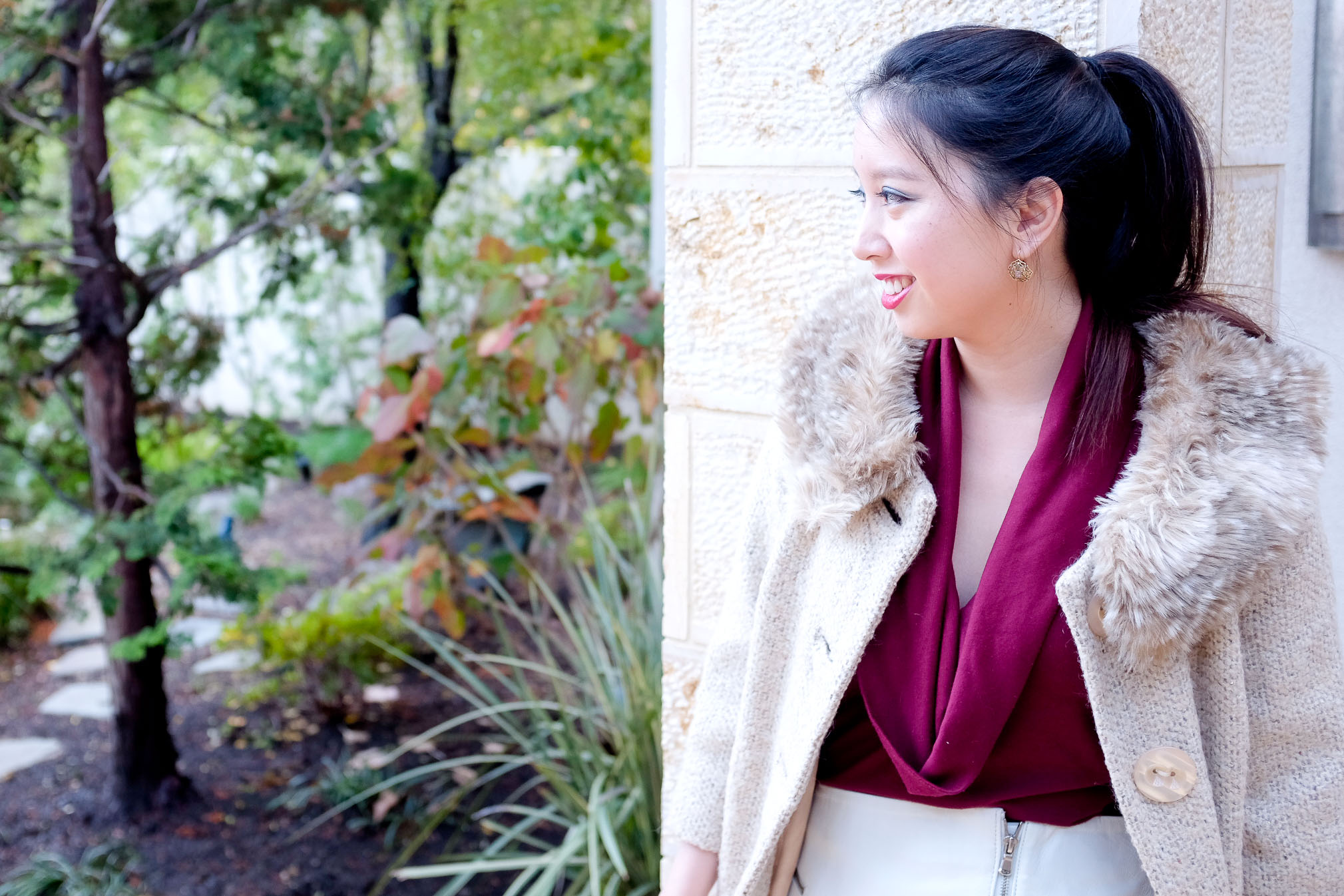 The sweater doesn't hold as significant a story, but it has made it through lots of very cold winters with me. I love cowl-neck sweaters and dresses because they can be dressy without being over-the-top. And of course dark red is a great color for this season.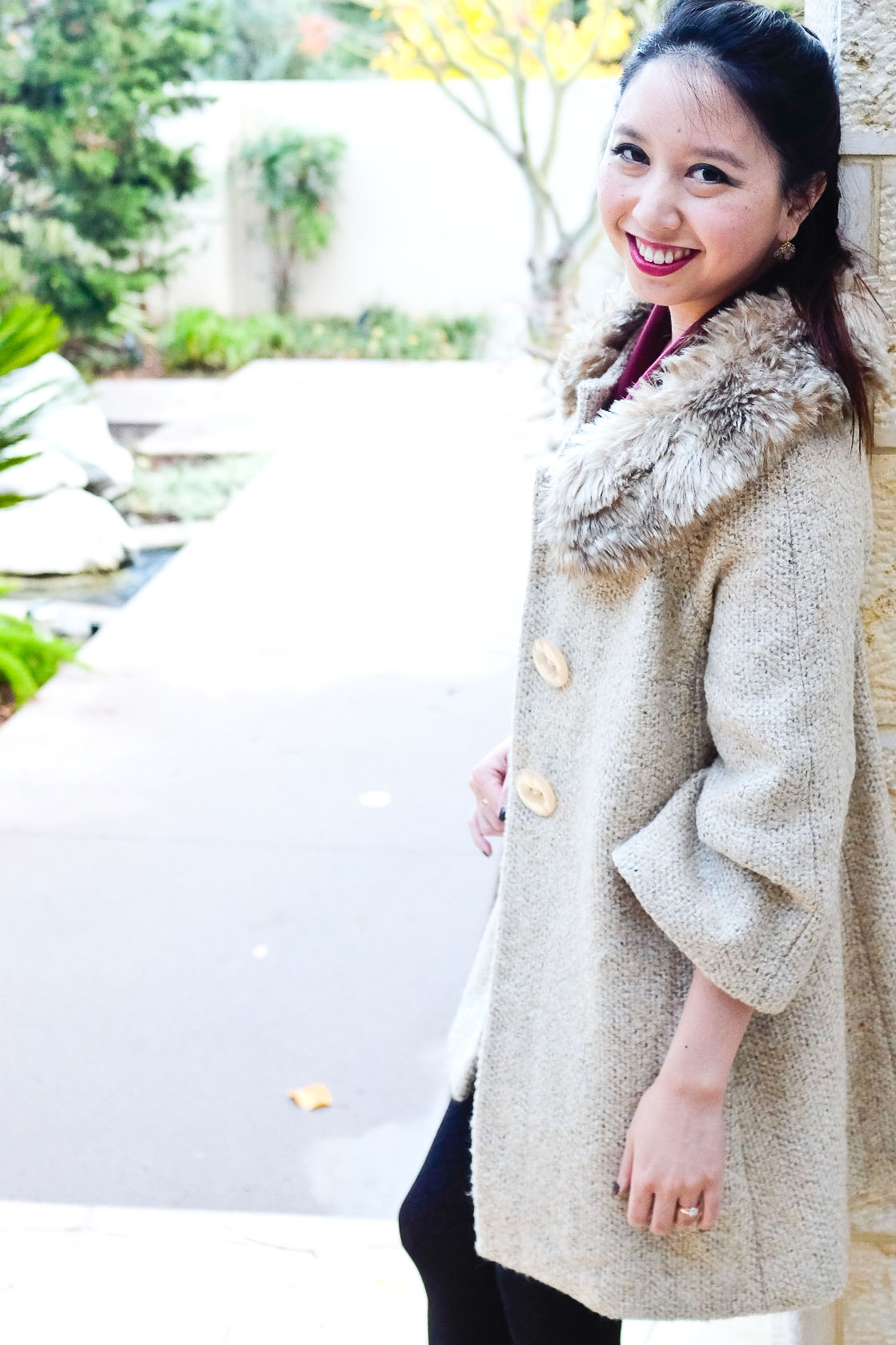 Do you have clothes that tell stories? What's a special piece that you love to wear? I'd like to hear about it!