Happy Friday, everyone! Today I want to share something with you that is very special to me. If you're looking to do something a little different this holiday season, then I hope you'll join me in packing a shoe box for Operation Christmas Child. OCC receives and delivers over 100 million gifts to underprivileged children around the world every year. Want to learn more? Let me begin at the beginning.
I think I packed my first OCC box about 10 years ago. A friend at church had told me about it, and the idea of sending a gift to someone I did not know excited me. As the years have gone by, however, I've learned in my own journey towards material minimalism that giving a gift this season can mean so much more than reaching a mysterious recipient.
My mother once aptly remarked, "Kids these days have too much stuff." And she's right; the quintessential American parent is always telling his/her kid to clean their room– presumably because their STUFF is all over the floor.
Yet every holiday season we make our wish lists and ask our kids what they want. Gifts pile up in our living rooms. But if we are honest, while some of these new items become dear to us, they are not absolute necessities. And sometimes they are things we don't really care for.
As a natural gift-giver, I've always had difficulty with completely obliterating gifts from birthdays and holidays. And that is part of the reason why I adore OCC. It has helped many Americans turn our holiday gift-giving culture toward good; to magnify the value of our gifts by sending them to people who do not receive gifts often. It goes to the kids who don't have too much stuff. It tells them that they are cared for by ordinary people like us. In fact, these shoeboxes are often the very first gift these children have ever received.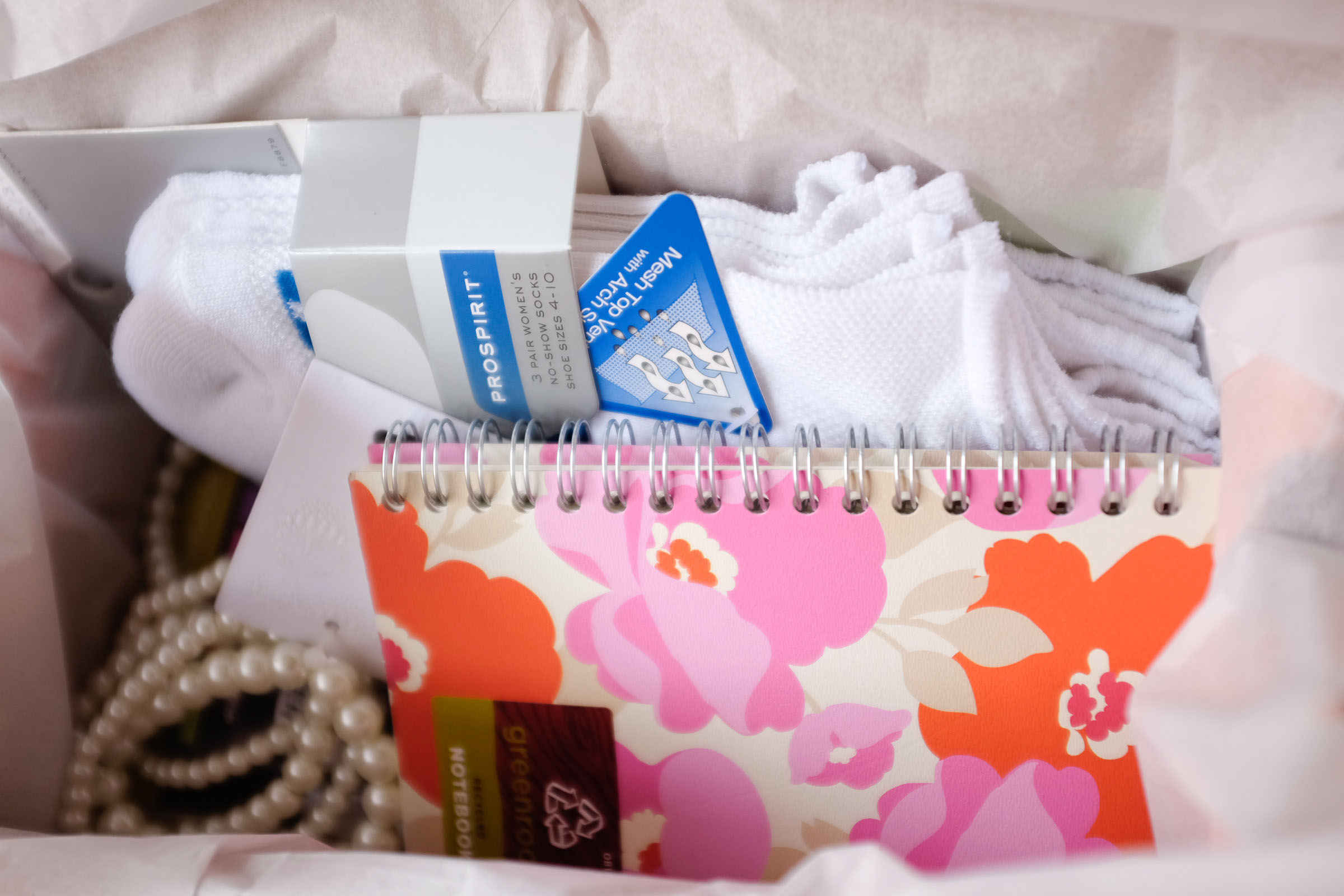 Furthermore, OCC relies on volunteers, communities, children and families in the US to come together at this time of year. They also work with local ministries, churches and community leaders to deliver gifts to children overseas. It takes a herculean effort to deliver over 100 million gifts each year, but it gets done!
Are you ready to participate? It's easy! Here are some instructions and links. You can also find all of the instructions on the OCC website.
1) Pack a shoe box with gifts that are appropriate for girls or boys of an age you select. Click here for more details on what to pack and what not to pack. Be sure not to wrap the gift shut; it needs to be able to be checked by a volunteer. Feel free to enclose a note with words to bless that child. (Too busy to go shopping? Assemble a shoebox online through OCC for $25.)
2) Decide who your gift is for– gender and age– and print a packing label Every shoe box requires a $7 suggested donation for organizing and delivery costs. If you donate online, you can follow your shoe box and find out where it goes! (You may also write a $7 check and place it inside your box.) After making your donation, print the appropriate label and place it on your box.
3) Drop off your gift. Find a drop-off location near you by clicking here. Please remember that the deadline is November 24th!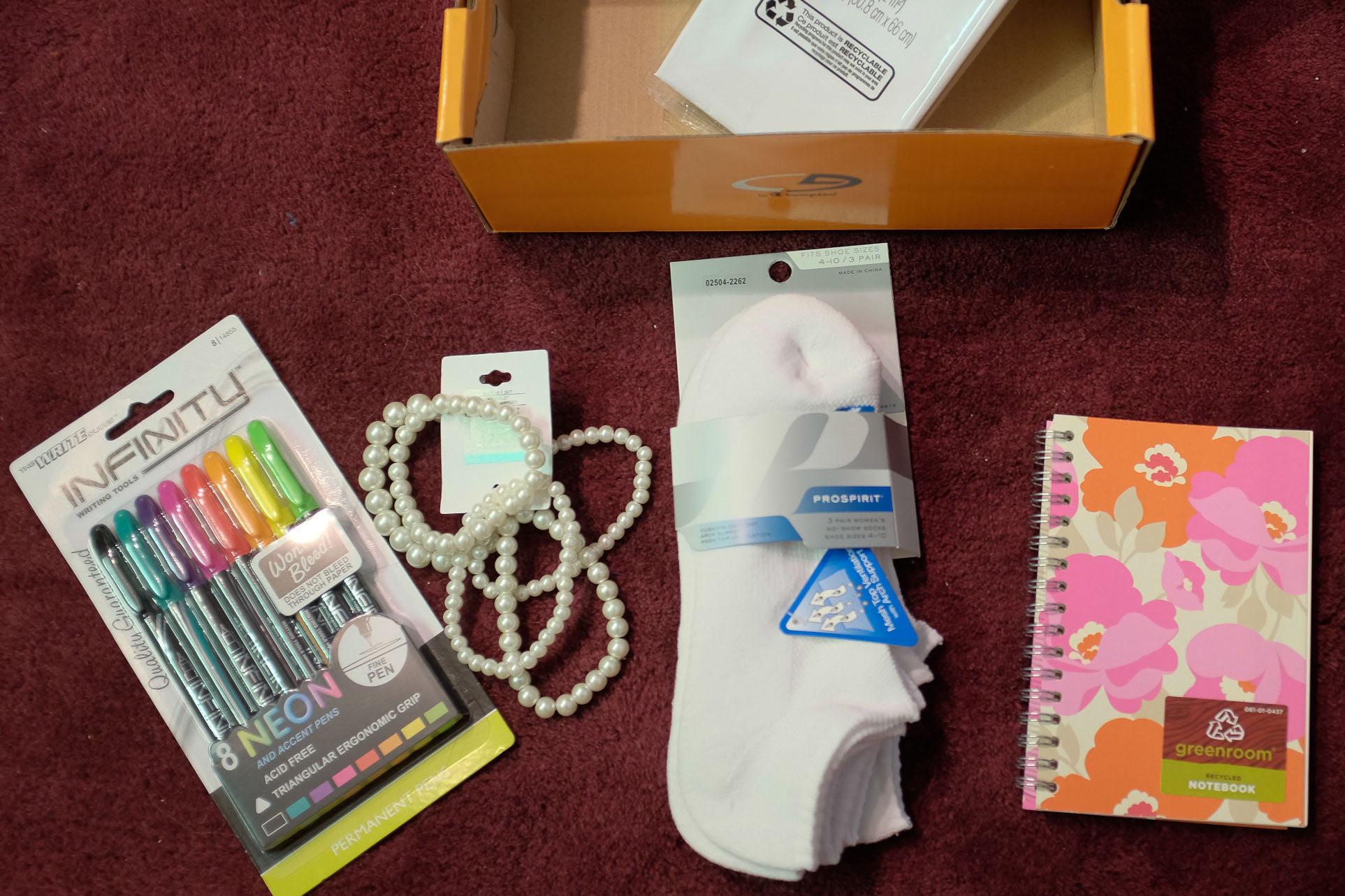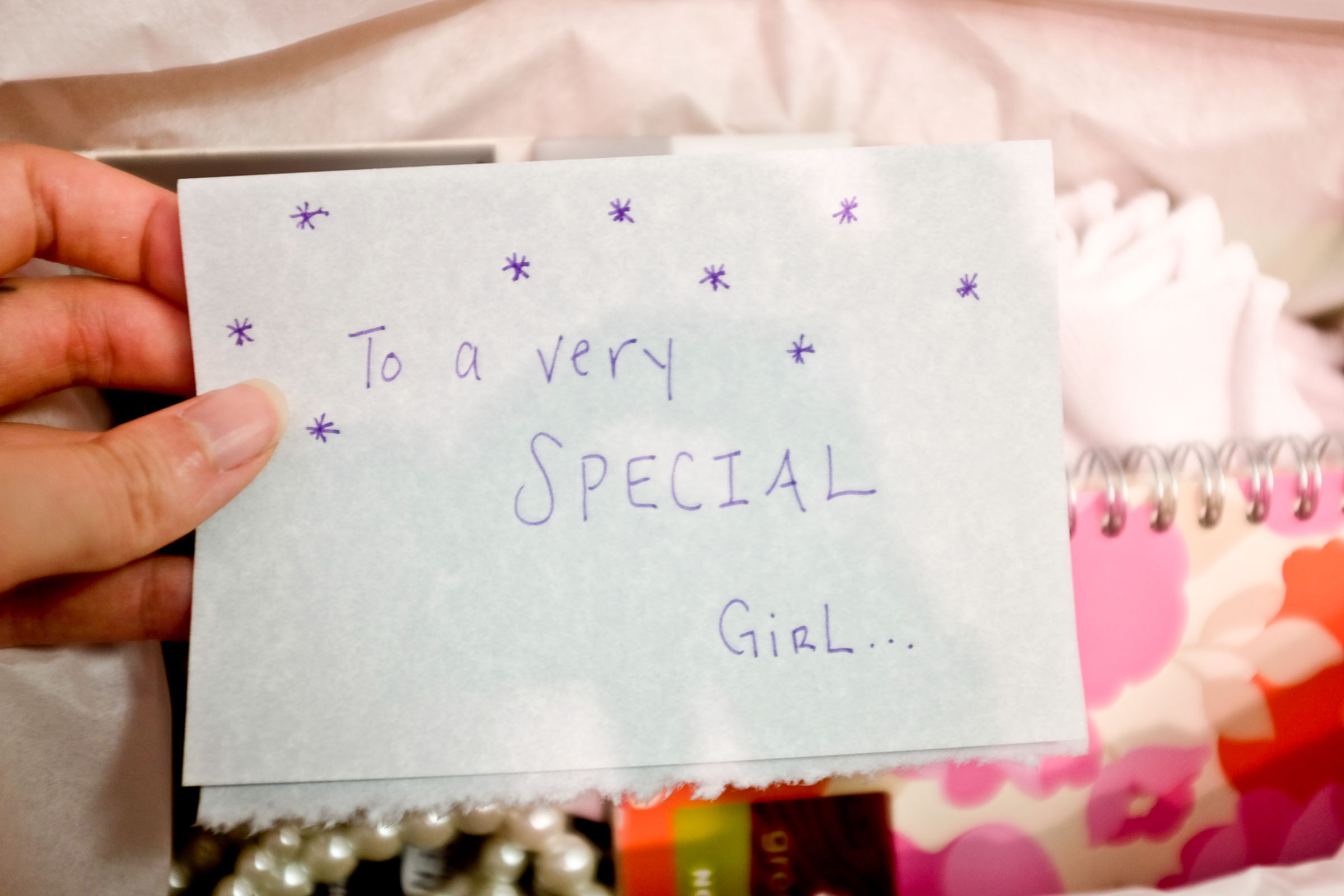 What I packed in my box!
I packed a box for a 10- to 14-year-old girl. Not being as crafty as I wish I could be, I went out and purchased these items (ideally I would knit something or sew beanbags but… that's just not me). I'm sending this special girl a recycled paper notebook, breathable athletic socks, colored pens, and a set of pearl bracelets. I also included a little note telling her that we were very happy she was receiving our gift.
What would you pack in your shoebox? Will you be participating this year? What other holiday drives do you love? Let me know in the comments below! And if you'd like to be inspired by other bloggers who are also participating in OCC, be sure to click on the button above. You'll also find the linkup there, so you can submit your own blog post as well. The linkup will be open through November 17th.