During my lifetime, the world has seen several devastating earthquakes. The deadliest of these felled up to hundreds of thousands of people: Japan in 2011, Haiti in 2010, China in 2008, Indonesia in 2004.
Nepal's recent earthquake has taken over 3000 lives, and counting.
But the death toll is really only the beginning. There's so much more to be endured by survivors. From finding food and shelter to having access to clean water, to rebuilding lives destroyed by disaster, there is immense work to be done.
Thankfully, there are people already committed to that work: volunteer medics, rescue teams, food distribution centers, childcare facilitators, and more. Within just a few days of the earthquake, volunteers are already on the scene, partnering with survivors to provide short-term relief, and long-term recovery.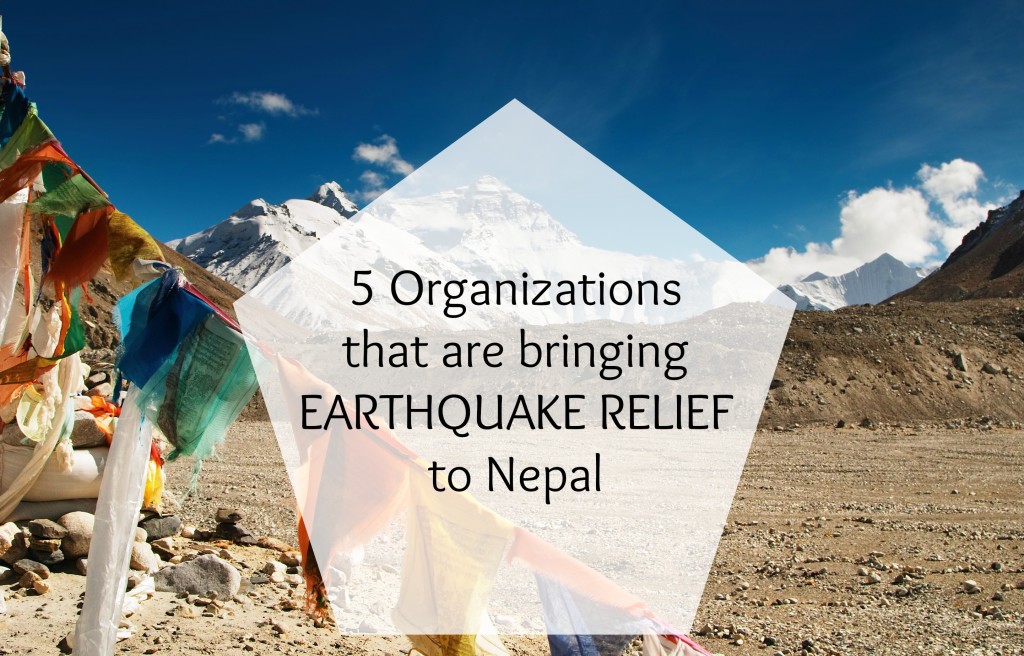 Relief and recovery are neither easy nor cheap. In order to provide the best care possible to tens of thousands of survivors, rescue teams need partners like you and me to continue the work they have started.
Consider Giving to One of these 5 Organizations
CARE: an organization that works with the poorest populations in the world, with an emphasis on women and children.
CARE has worked in Nepal since 1978, in areas including food Security, HIV/AIDS, health, education, water and sanitation, and the empowerment of women and girls.
Give to CARE's Nepal Relief Fund here.
World Vision: an organization dedicated to working with children, families, and their communities worldwide to reach their full potential by tackling the root causes of poverty and injustice.
We are also setting up six Child-Friendly Spaces so children have a safe space to play following the trauma of the quake.
Give to World Vision's Nepal Relief Fund here.
Save the Children: an organization that focuses on childhood in the US and internationally.
Save the Children has worked in Nepal since 1976 and have extensive programs throughout the country. This is the worst earthquake in Nepal in the last 81 years.
Give to Save the Children's Nepal Relief Fund here.
MercyCorps: an organization dedicated to alleviating suffering, poverty and oppression by helping people build secure, productive and just communities.
Thanks to supporters like you, Mercy Corps is on the ground responding to the tragic disaster. Survivors have little refuge from continued aftershocks and need immediate food, water and shelter.
Give to MercyCorps' Nepal Relief Fund here.
International Medical Corps: an organization dedicated to providing healthcare and emergency medical attention to those affected by war, natural disaster and disease.
We are working against the clock to deliver lifesaving medicine, and other supplies to survivors of the earthquake. In addition, to prevent waterborne illnesses and other communicable diseases, we will be distributing hygiene kits and water purification tablets.
Give to International Medical Corps' Nepal Relief Fund here.