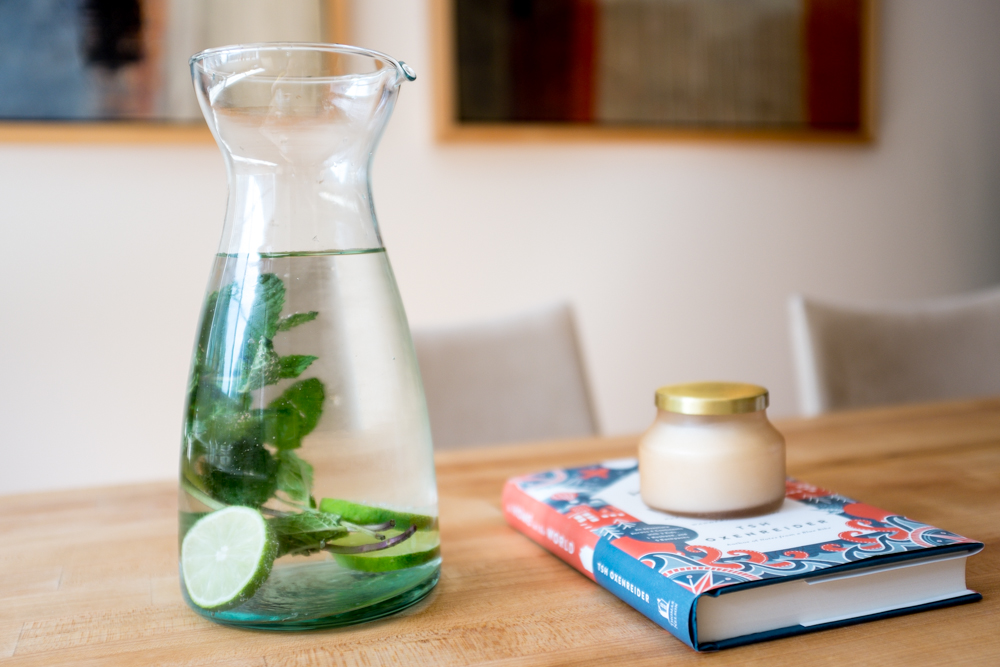 When it comes to self-care practices, I'm not an expert. Self-care isn't even a term I love; for some reason, it turns up in the files of my brain along with the same search terms for "me-time." A part of me still bristles when anyone says, "I can't. I need a little me-time."
But here's the thing. None of us can work, plan, and give all the things, all the time. Furthermore, whether we often resist self-care out of selfishness or pride: a desire to have it all, do it all, and prove it all. Can you relate?
And when we fail to tend to our bodies, our minds, and our souls, we do not have capacity for the kind of greatness we aspire to. Lack of discipline leads me toward impatience, exhaustion, and even closed-mindedness, when every new challenge becomes just another problem on my list to fix.
Self-care is unleashing your potential.
I started thinking about self-care differently when I realized that without it, I am not able to be the woman that I want to be. I want a healthy body that exudes stamina, warmth, and perseverance. I want an inspired mind that generates great ideas, conversations, and strategies. And I want a compassionate soul that reflects Jesus and invites others to feel comfortable and secure.
But atrophy is the natural progression of created things on this side of heaven. When neglected, we falter. Our holistic well-being suffers when we are too busy tending other gardens and not our own. So I'm deciding to be more intentional about setting myself up for thriving. And you can join me! Here's what I'm doing this month.
Easy Self-Care Practices
1)  Replace bed-time screen time with a book that encourages you.
I doubt I'm the only one who spends the final 10 minutes before turning out the light scrolling through email or social media. Lately, I've committed to simply using my phone to set an alarm, and then picking up a book that makes me smile. My most recent reflective, simple read is Tsh Oxenreider's latest– At Home in the World— just enough adventure to keep me interested, but not so much that I can't fall asleep.
2) Go on an early-morning or after-dinner walk.
It's true: those of us who work at a desk can spend an entire day never going outside. If I'm not intentional about it, my only outdoor time is between the parking lot and my office– the worst! So as the weather warms up and days get longer, Aaron and I have been taking after-dinner walks together around our neighborhood. It makes such a big difference to get some fresh air in our systems, and it forces us to do something other than sit back down in front of our computers– or the television.
3) Make a flavor-infused water and hydrate often.
I drink multiple cups of coffee per day, but so often forget to hydrate. Water is so important for the physical function of our bodies, and I almost always feel better when I'm drinking water throughout the day. So make it interesting: fill a tall glass pitcher (like this one) with your favorite fruit and fresh herbs (I love mint and lime), and keep filling your cup.
4) Set aside a few hours for creative exploration.
What's a creative activity that is purely enjoyable for you? Give yourself a few hours to regularly pursue it. Whether it's landscape photography or handwritten poetry or experimenting with watercolor, allow your mind to be free of confines, expectations, or standards of success. Do not start a project with any expectation that someone else needs to see it, like it, or find it useful. Free yourself of the pressure of outcomes, and simply let yourself create.
5) Try structured meditation.
One thing I am hoping to explore more in the next couple months is mindfulness-based meditation. There is a growing pop-culture around these practices, but ultimately they're ancient and simple. Want to get started? Check out the Headspace App!
6) Implement a healthy, home-made, farm-fresh veggies day.
There's a lot of debate about what we should or should not eat, but I haven't seen anyone say that we should cut vegetables from our diet. To the contrary– everyone agrees that we should eat more! Lately, I've been relishing the fresh produce we get in our CSA box and at our local farmers' market. Just yesterday, I made an all-green salad with kale, collard greens, mint, spring onions, and cilantro. It was amazing! So even if you can't cook your own fresh veggies daily, make it a regular habit.
What other self-care practices are you loving right now?