Anyone living in SoCal right now is seasonally confused. We're probably autumn's hugest fans, but thanks to the heatwave we can't dress to show our obsession. However, there are still ways to wear our favorite fall colors even when it feels like summer's still here. That's why I love pairing this thin burgundy top with a fitted blazer and shorts!
Pairing a statement necklace with these neutrals gives this look a personal flair. And I love wearing lipstick that matches the rest of my outfit!
What I'm wearing: Ann Taylor silk top / Rachel Zoe blazer (old, similar) / BCBG shorts / Anthropologie necklace (similar) / Tory Burch wedges (similar) / Revlon lipstick in Black Cherry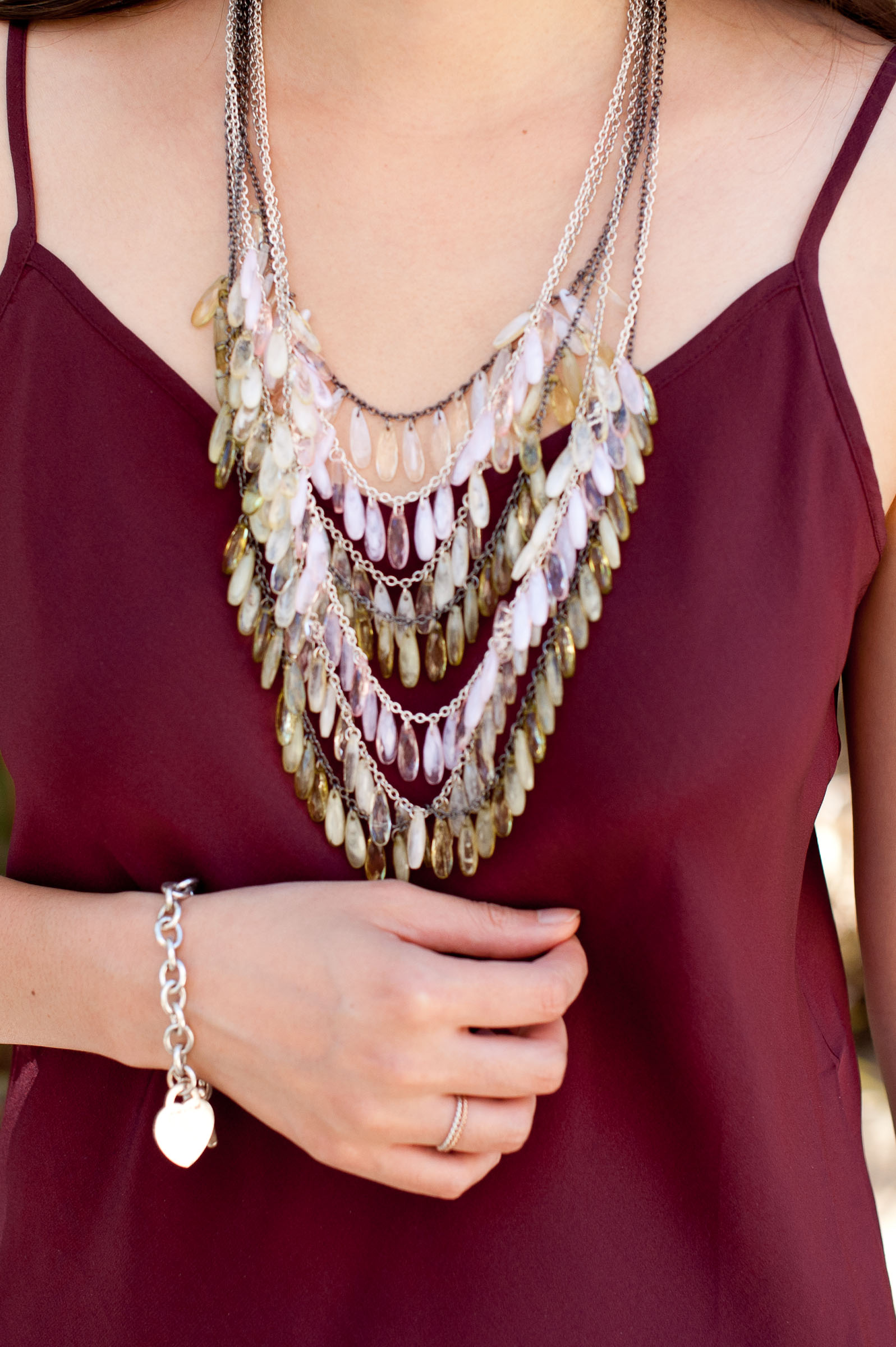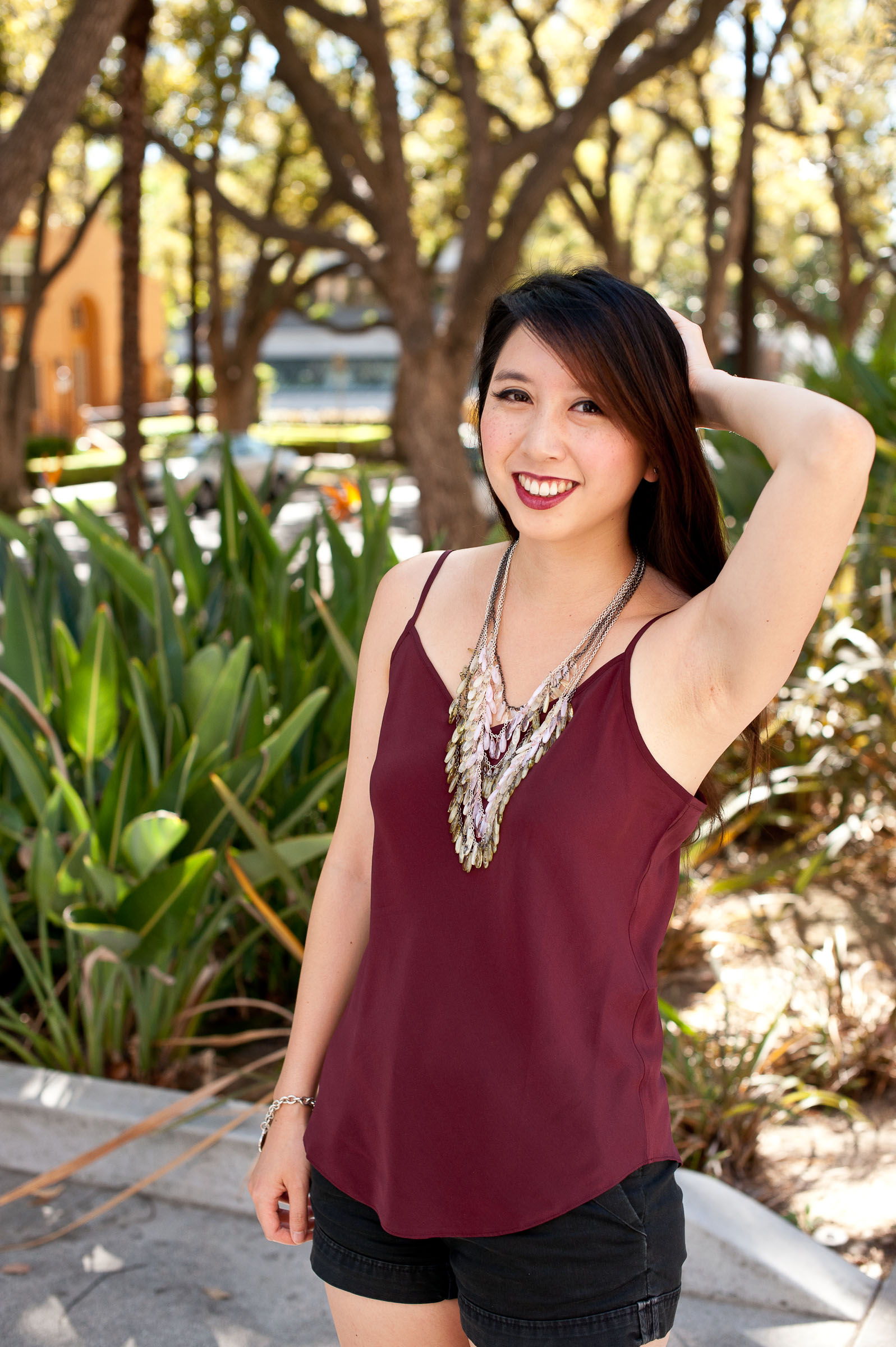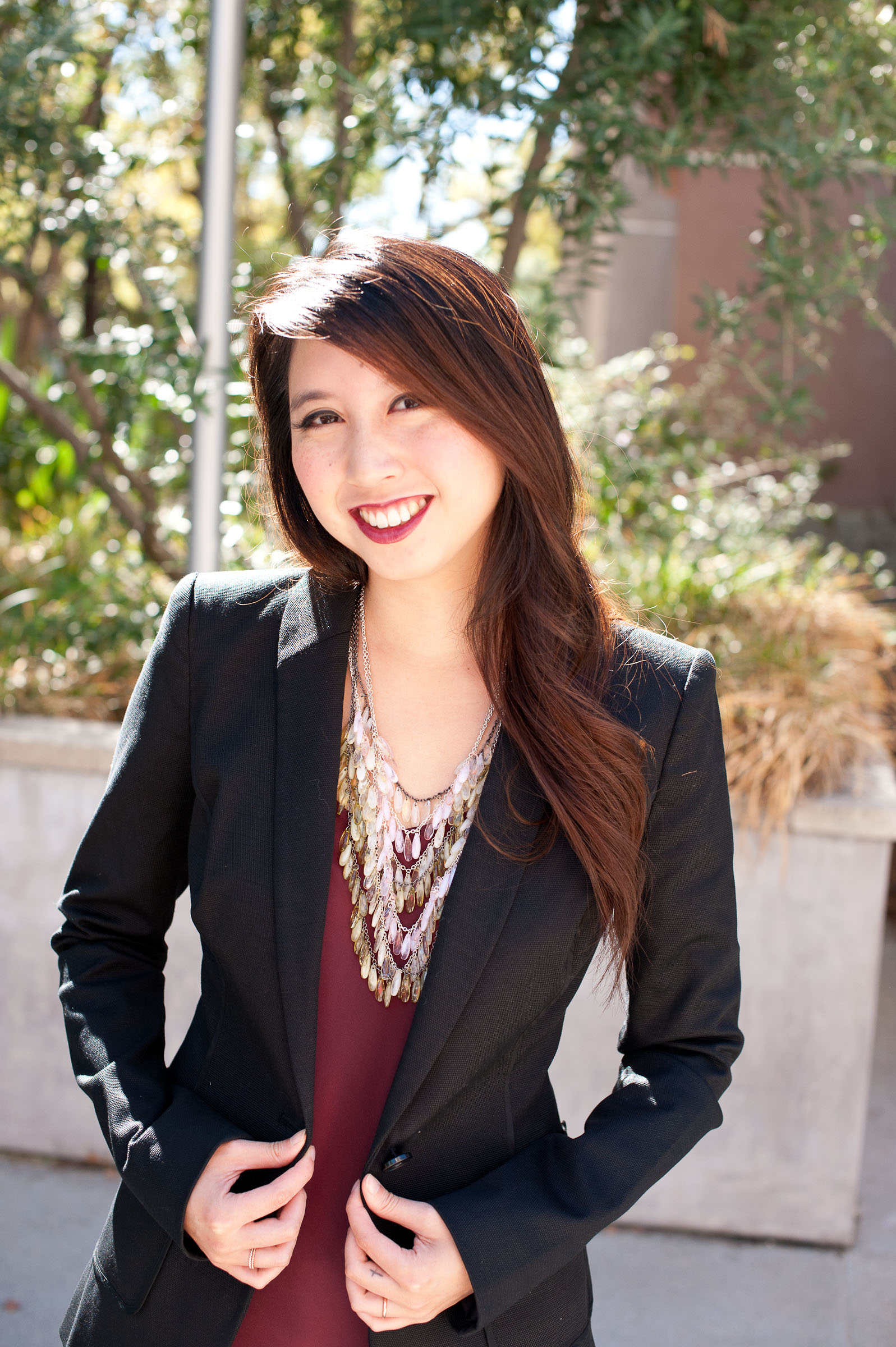 Having this easy, loose-fitting silk top has made this season so much easier. It's comfortable, cool, and so easy to layer!
As you can see, I can always use some inspiration. So what are your favorite pieces this season? Let me know in the comments and I'll check out your look! [Linking up with Lisa a la Mode for this fashion post!]