There is nothing that says SPRING better than the ability to start dining al fresco. Granted, here in SoCal good weather occurs almost year-round, but outdoor dining is still something we tend to save for spring and summer. And now that we're officially in April, it's time to start hosting gatherings outside.
I used to think that the food I prepared for parties had to be extraordinary. But now I've realized that I would much prefer to do simple gatherings often rather than fancy gatherings never.
I've reduced so much stress by creating simple dishes that are fun and nourishing; and this makes it more likely that I'll host more often. While not everything is picture-perfect, the important thing is that our guests have a great time.
So what's on our spring BBQ menu? Nothing that can't be purchased for $20 or less, and we fed six!
Chicken sausages and whole wheat buns from Trader Joe's
Homemade red cabbage "slaw" with spring onions, apples and pepitas (tossed with our favorite sesame dressing)
Chips and fresh salsa (brought by a guest)
Homemade chocolate covered strawberries
Iced water flavored with lemon and raspberries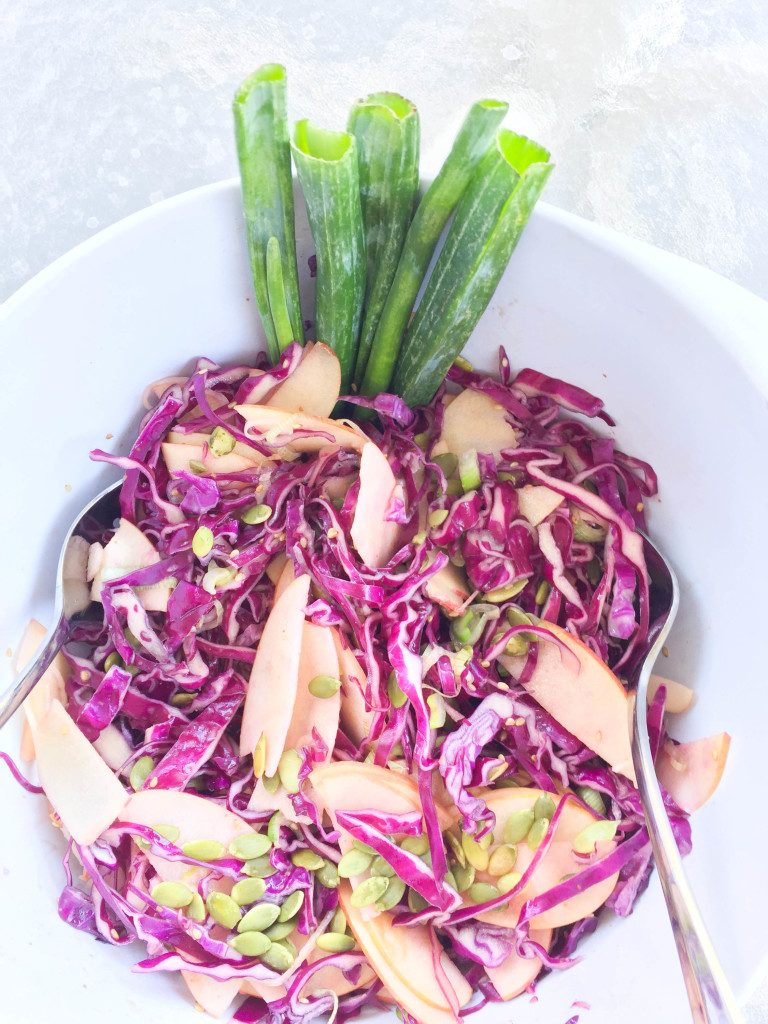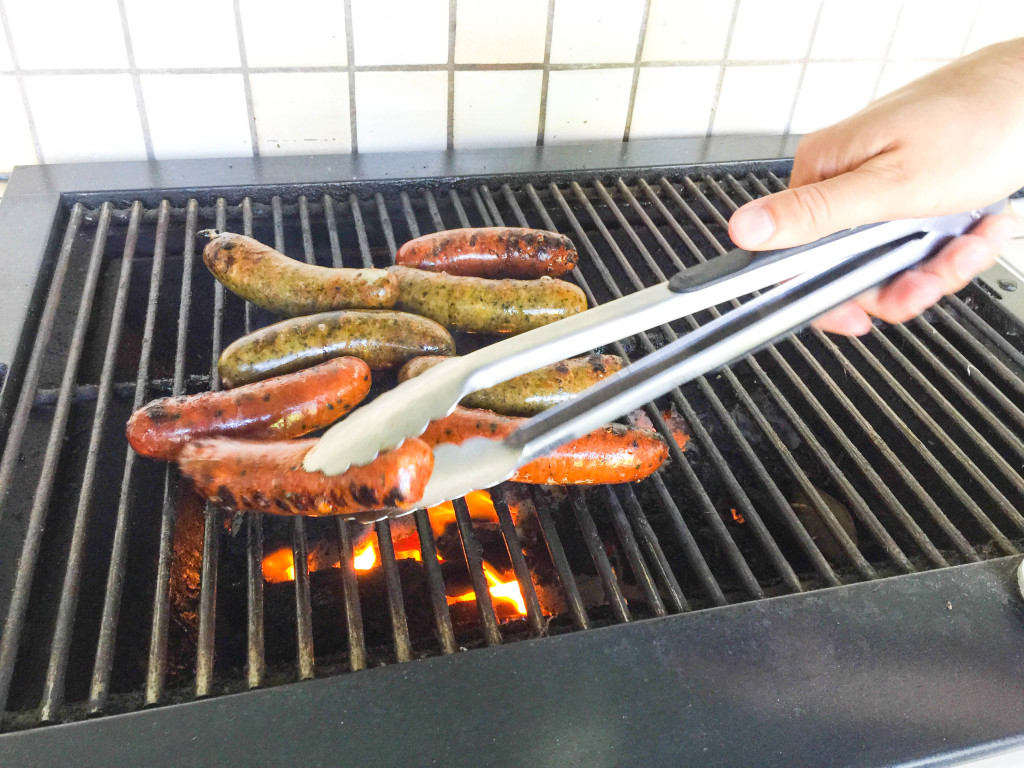 A few notes on stress-free hosting…
Hosting gatherings can be a bit stressful without the right preparation, so here are a few tips on keeping things low-key and manageable.
A great simple menu offers choices. As long as guests can choose from 3 diverse options and have enough to eat, they'll be happy!
Select a combination of pre-made items and homemade items. There's no shame in purchasing hummus or using store-bought dressing. These easy crowdpleasers allow you to sit down and tuck in with everyone else rather than cooking frantically while they eat.
Dress up something basic. Add nuts and fruit to a simple slaw, or lemon wedges to water. These touches take little time but can go a long way.
Have guests bring the extras. Without putting on a full-on potluck, which can be a bit risky, ask your guests to bring snacks, appetizers, drinks or desserts. These pressure-free additions can enhance the meal without being too costly or complicated.
The best thing about creating a stress-free menu is that it means you'll be relaxed. The times when I've enjoyed hosting the most have been when I had less to do, and more energy to chat and entertain.
And I've also learned that not everything has to taste exquisite or represent a stroke of culinary genius. I won't serve anything I dislike to my guests, but I will let go of tiny imperfections and allow myself to enjoy the conversation around the table.
This spring and summer, I encourage you to try hosting a small group of friends if you haven't already. You'll likely find it easier than you expected, especially when you choose to keep it simple and stress-free!
What are your favorite foods for hosting? Do you plan to host outdoor gatherings this spring and summer?