Simple things make me happy.
But lately, I've discovered that an inundation of life changes can make us forget the simple things. Like a fall picnic on a crisp, admittedly colder-than-average day. It's not that hard to pack a bag of cheese and goodies and go sit under a tree somewhere. But it took me two months of living in Connecticut to do this.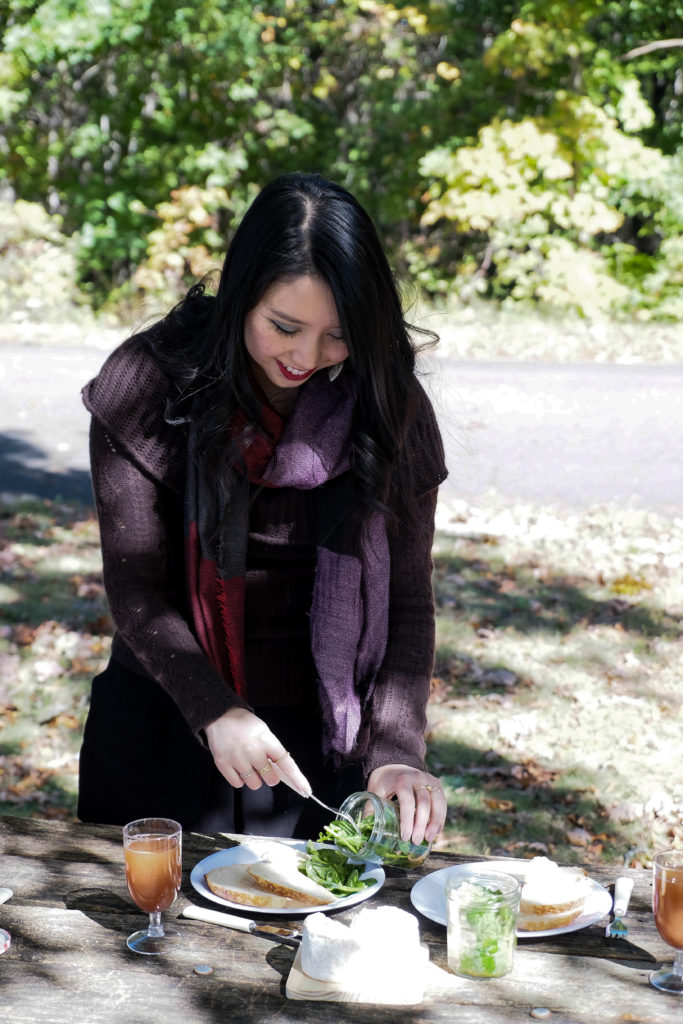 Fall is the perfect picnicking season. The dropping temperatures and dappled sunlight make for a refreshing stroll through the woods before plopping down and sipping on spiced apple cider. The dry rustling leaves add atmospherics that no restaurant can imitate. Carrying with you a bite to eat makes these magical moments last longer.
Since it had been a while since I'd picnicked, and I still consider myself new to Connecticut, it took me some time to find the perfect place for our explorations and plan out our food. And today I'm passing that "wisdom" over to you….Continue Reading