It's that week again… when I'm wandering down the aisles of our local grocery store like a child in a candy shop. I just can't wait for our family gathering on Thursday where we get to feast on delicious, seasonal dishes that I'm creating this week.
For the past month, I've been gearing up for our festivities with a Pinterest board focused on fall and Thanksgiving recipes. If you've taken a look at it, you'll know that I have the hardest time deciding what to do about dessert. There are just too many delicious autumn-inspired treats!
Since I'll be doing some shopping today, I thought I would share some recipe inspiration– especially for anyone who's still looking to round out their menu. Here goes!
Our 2015 Thanksgiving Menu Inspiration
Crispy Prosciutto-Baked Brie Bites (Half Baked Harvest)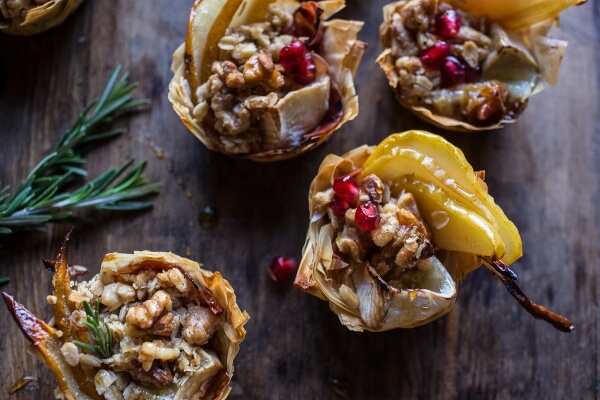 Appetizers have always been a significant part of my Thanksgiving menu. I love these tempting, savory-sweet bites that show off the delicious produce of the season! This will be our first year making these (we normally make prosciutto-wrapped figs stuffed with bleu cheese), but I figured we could mix it up this year.
Autumn Arugula Salad with Caramelized Squash (How Sweet It Is)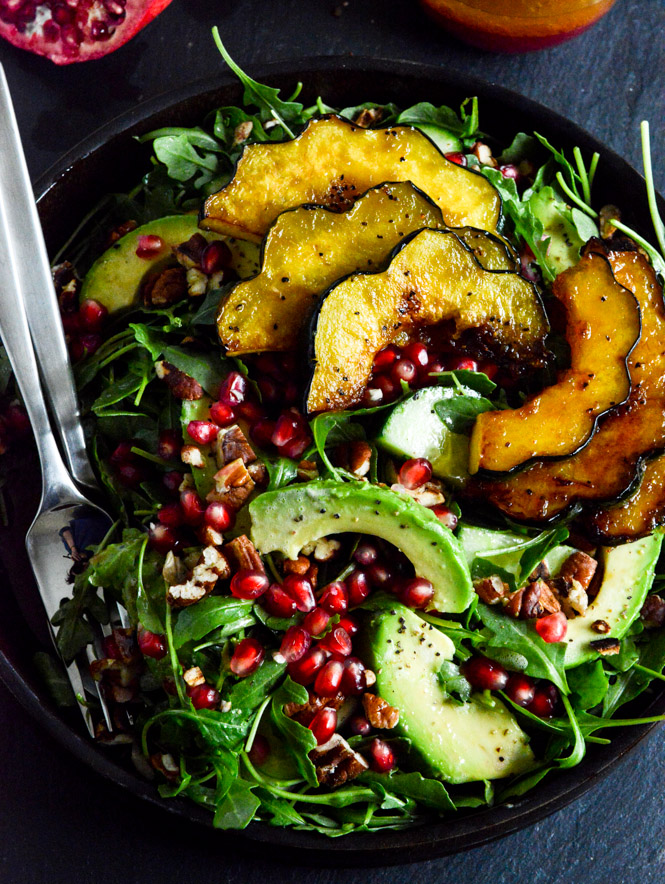 I was thrilled to find this arugula recipe, especially as the spicy green will add some balance to the creamy, rich flavors of traditional Thanksgiving dishes. The squash is a favorite for topping salads and making them rich with flavor and color. And there's nothing better than pomegranate seeds to add that extra zing!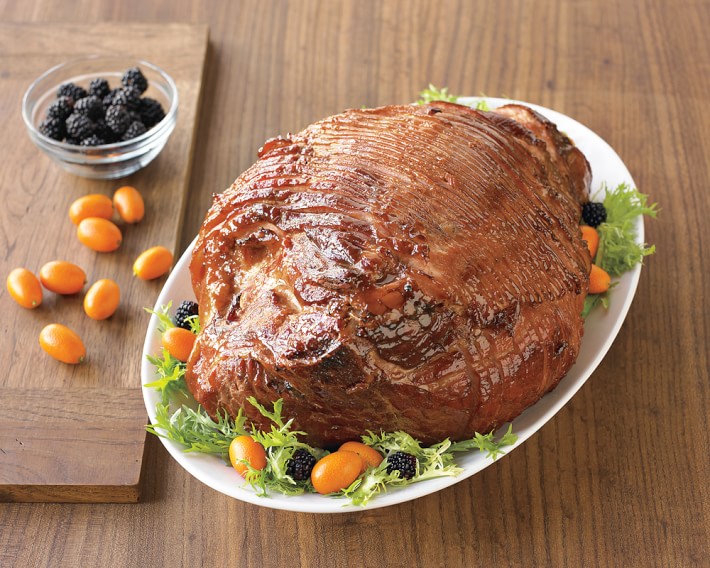 We're purchasing our ham from our local grocery and I'll be doing very little to it– I love the simplicity of ham (no turkey this year!) because it requires much less carving and no gravy is involved. We're giving it a shot this year, but I'm sure that turkey will be back on the table another year.
Garlic Mashed Potatoes (Saveur)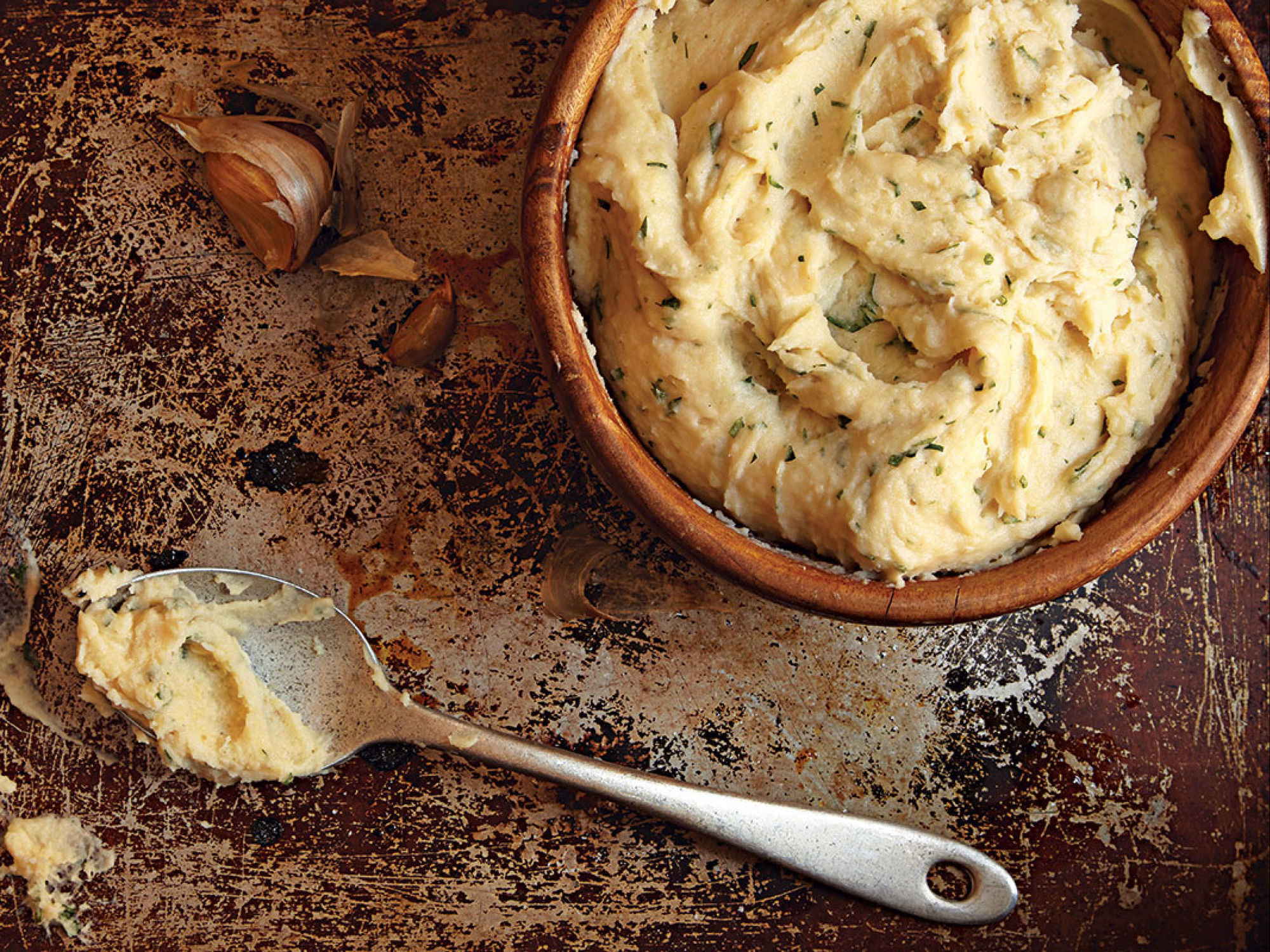 You can't really have a Thanksgiving meal without mashed potatoes, so this year will be no exception. I didn't used to love potatoes until I realized you could blend them with garlic and herbs for multi-dimensional bursts of flavor. This dish is far from boring– so if you're hesitant about potatoes, give this one a try!
Shaved Brussels Sprouts with Caramelized Shallots and Currants (Williams-Sonoma)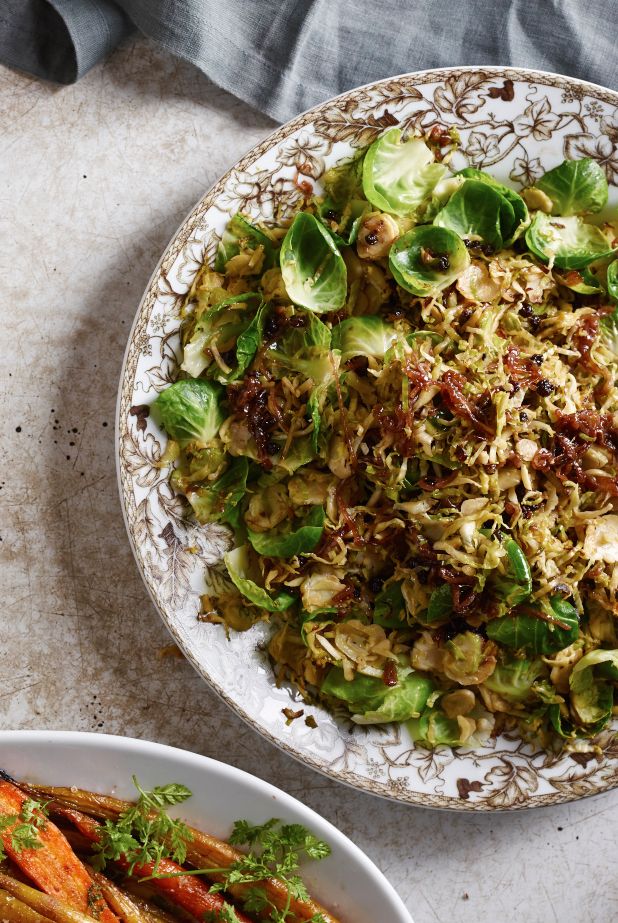 Mmm, brussels sprouts. We've been eating these cruciferous babies all month long, and we're no tired of them yet! I love how they crisp up at high heat and become tender at the center, and also how well they absorb any flavorings that are added to them. It's no secret that I'll be throwing in a few pieces of chopped bacon to this recipe.
Brown Butter Sweet Potato Casserole (Cooking Classy)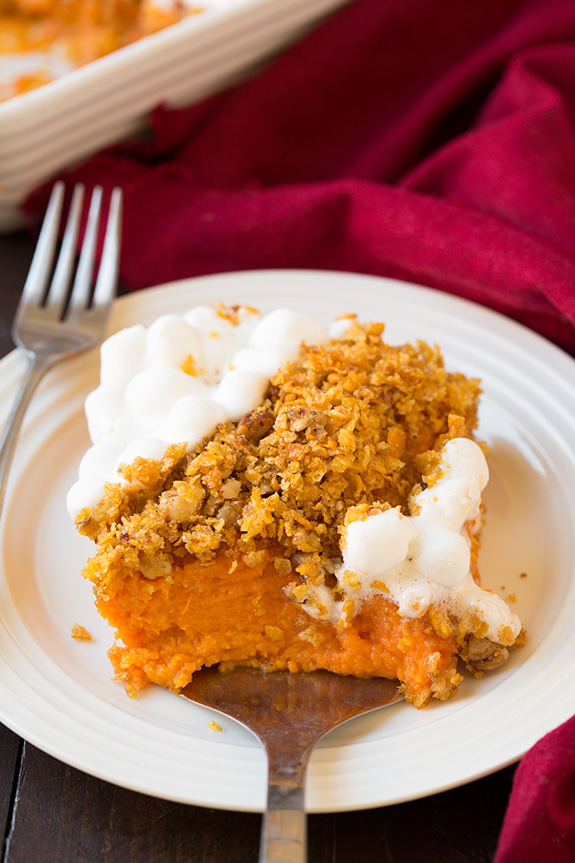 Sweet potato casserole is one of Aaron's favorites– and I love the bold color it adds to the Thanksgiving plate. It's the perfect transition from the other Thanksgiving dishes towards dessert; I always eat it towards the end. Some nuts, butter, and marshmallows make this dish a classic.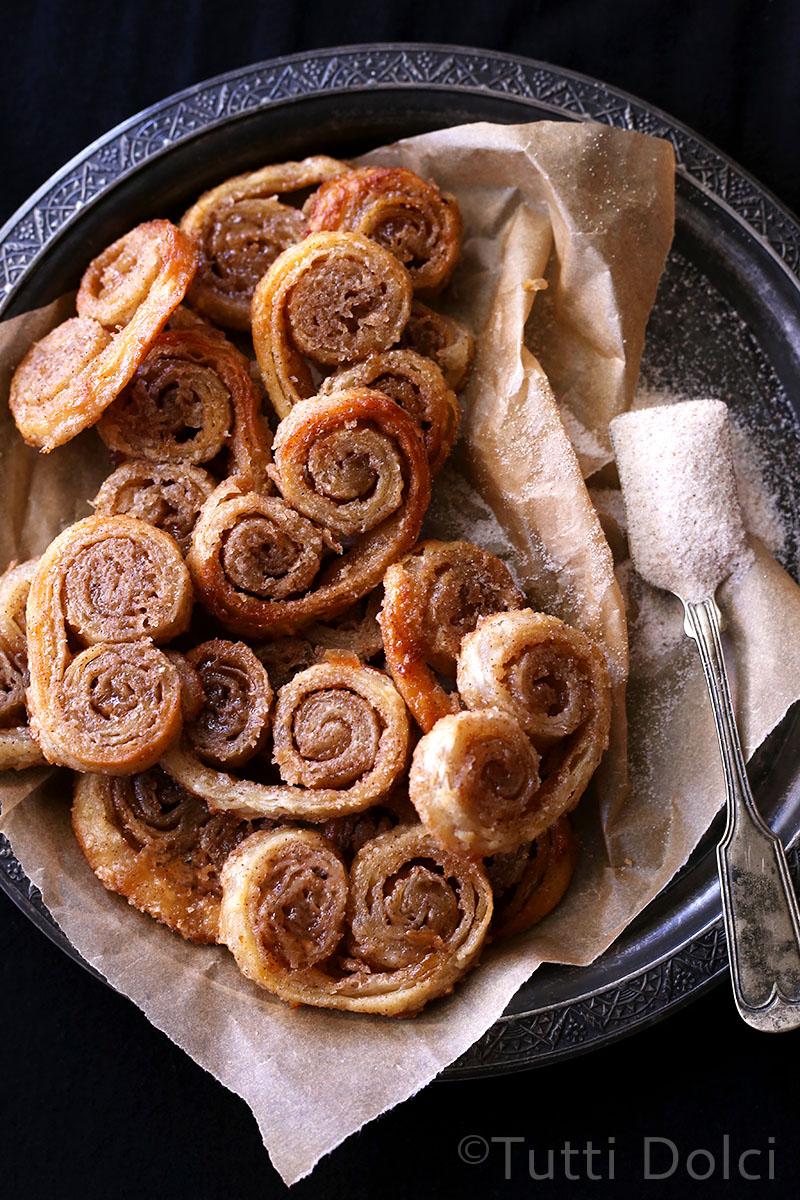 I really want to pull off this recipe– though I've never made palmiers before. The chai spice flavor is such a brilliant idea, and a lighter cookie is the perfect balance to the heavier flavors and textures of our Thanksgiving menu. Plus, these will last beyond Thanksgiving Day, and they'll be perfect for our weekend road trip down to Pebble Beach.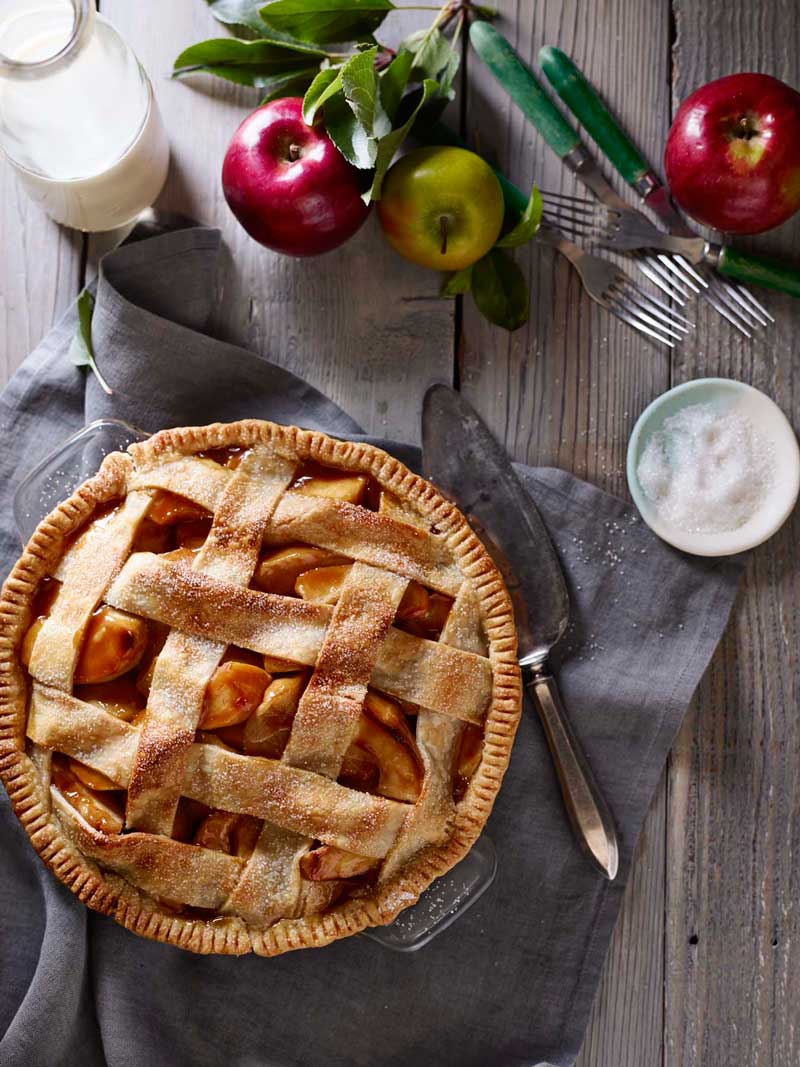 I sometimes wish all of Thanksgiving could be pies and sweets because there are too many to choose from. Aaron and I made our first apple pie together 5 years ago, so it's only appropriate that we do it again this year. Apple pie is so easy to take from good to amazing: sautéing the apples beforehand in butter and cinnamon, glazing the pie strips with egg white, using brown sugar instead of regular sugar, and of course being generous with apple pie spices.
What will be on your Thanksgiving table? I'd love to know!