At church this past weekend, our pastor made a point about how we misunderstand the purpose of our faith, or of spirituality in general. The stories we read and tell about God are often used to put us to rest; they provide the relief we seek in the midst of lives fraught with stress, conflict, and disappointment.
However, the truth is that these stories were written thousands of years ago for a very different purpose. They were written to wake us up– not to help us fall asleep at night. They were written to dramatically change the way we lived, first in relation to God, to ourselves and to our loved ones, and then eventually in connection with the wider world.
It is all too common for us to annex half-truths for the lone purpose of soothing our weary souls. And sometimes, that's exactly what we need in the moment. But if we allow ourselves to stop there– in that space where we feel comforted and reassured– then we've only embraced a small fraction of the transformation that can take place.
The power (and powerlessness) of minimalism
Whether you consider minimalism to be a philosophy, a truth or a guiding principle, its effects rely entirely on what you decide to pursue.
According to Joshua Becker, a key thought leader of today's minimalism movement, minimalism is the intentional promotion of the things we most value and the removal of everything that distracts us from it (source).
So if the thing we most value is to enjoy life, achieve our personal and professional goals, and go on the most epic vacations, that's what minimalism will help us to do.
But if the thing we most value involves having an impact outside of our own lives, then minimalism will allow us to do that.
We have to decide whether we will use minimalism simply to make our own lives better, or if we we'll allow it to make us better– and in turn, the world around us better, too.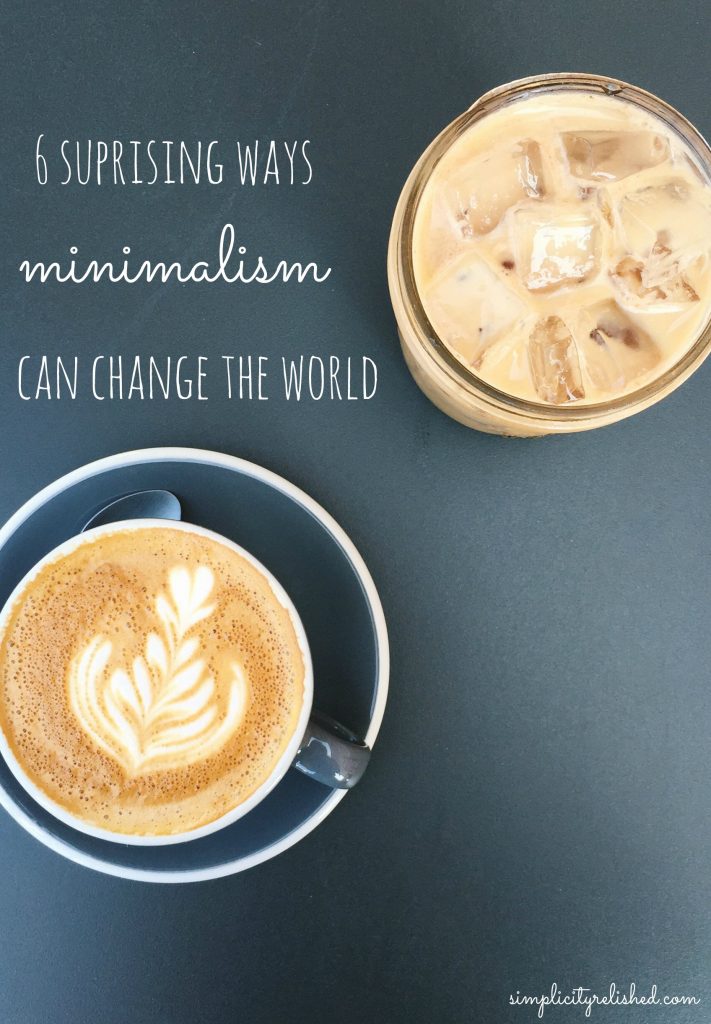 …Continue Reading