A few of you have asked me how I whip up my hair into a carefree messy bun, so I thought I'd share! It's been a while since my last beauty post and I want to write more about my simple everyday routine.
First, I'm really not a "hair" person. I have pretty plain, straight dark hair, and I've never been that good at doing fun things with it. But, I've always liked the idea of messy, "I-don't-care hair." Unfortunately most of the tutorials online are anything but quick, which I think is a bit ironic for the end result. If it takes time and skill to accomplish, then it can hardly be a real "carefree" look.
The tips I'm sharing today are for creating a genuine I-don't-care style that literally takes minutes. (I timed myself– it took less than 3 minutes to get my hair together this morning.) My hair is medium length, so this is pretty much doable with any hair that will go back in a ponytail.
So, on to my "tutorial" if we can call it that! The great thing about this tutorial is you can start with hair that is clean, dirty, slept on, or whatever— as long as you don't have hair that is too different from mine, in which case I can't help!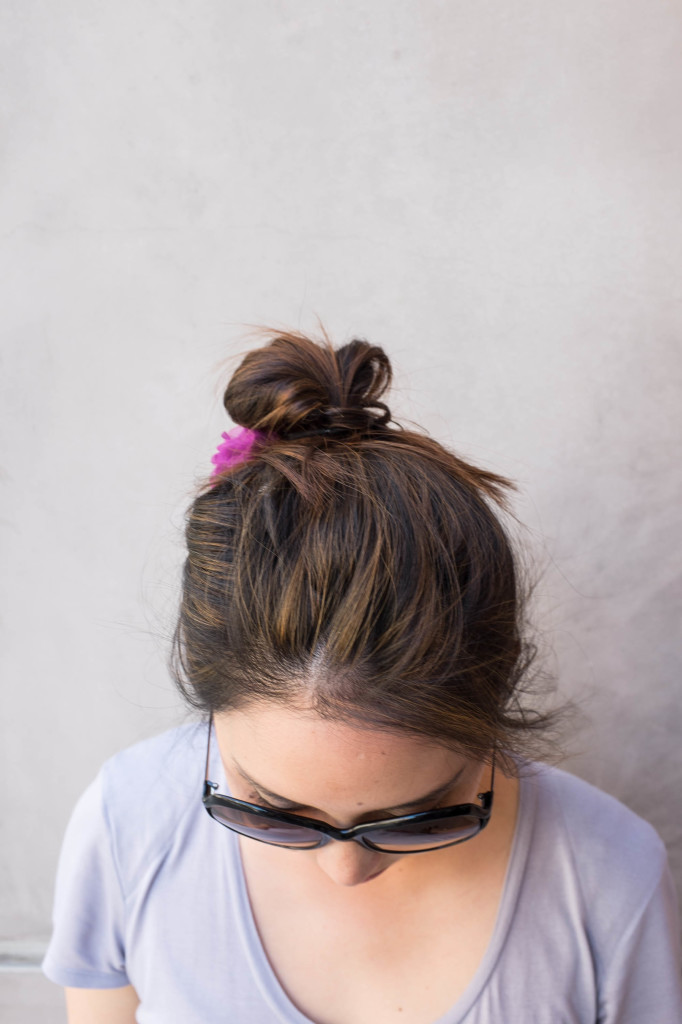 How To Create a Wearable Messy Bun in 3 Minutes
1) Wet your hair with a spray bottle, or run it under the sink or shower faucet. You want it pretty wet. Pat dry with a towel for about 10 seconds so you have fully damp hair.
2) Use a light texturizing product and massage it through your hair. I use this creme by Bumble & Bumble (and by the way, it's lasted me YEARS). Get your hair slightly stiff and stringy, but not clumpy.
3) Whip up your hair with a single elastic into your usual messy bun. The product should make your hair sticky and easier to shape, and you're less likely to get weird lose ends sticking out.
4) Pin if needed, finish with holding spray. I really like this one by Aveda.
(Check out another iteration of the same messy bun here!)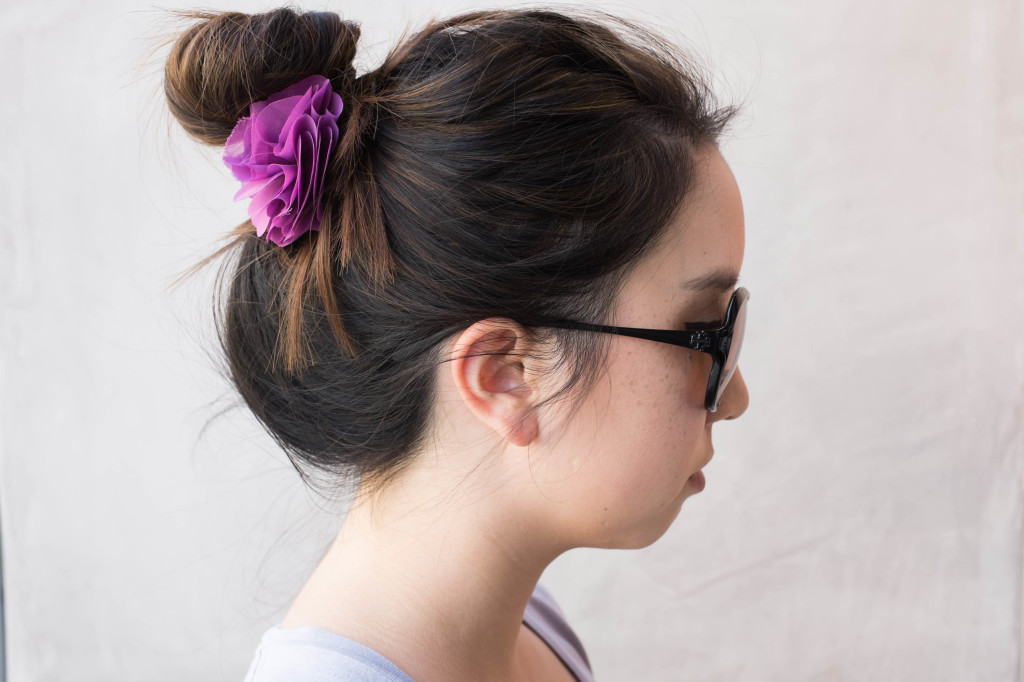 Do you have any super quick hair tips? I'd love to know!