I'm not great at resting. In fact, I'm more inclined to hustle, rush, and accomplish than to relax, rest, and reflect. But the past several weeks have reminded me that it's not always necessary to talk. Sometimes we just need to sit.
There is a time and place for words– for advocacy, for dialogue, for debate. Sometimes we have to fight. We fight for justice, we fight for the oppressed, and we fight for the humans made in God's image who have suffered for far too long.
But before we do that, we can sit in quietness.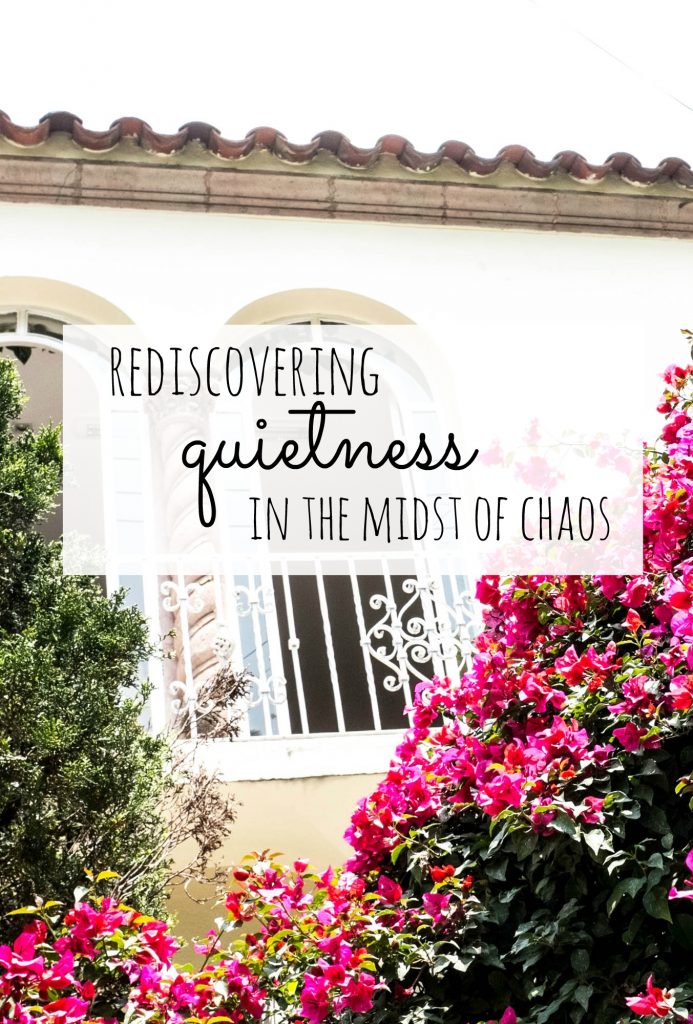 Sometimes it's good to be alone, and not to say anything. I have wrestled all month about whether I should share my thoughts– and my heart that is breaking– over the recent events in our country and around the world. And then I realized that just because I have this platform, and this community of likeminded people, does not mean I have to shout my opinions simply because I think or feel something.
There is a time for talking. For now, I'm choosing quietness. I've needed this. I can't tell you how long I sat in front of my computer today, new blog post draft open, with nothing in my mind to write. I'm still working on my long piece on Mexico City– that's coming soon– but I have so little to say that can honor the turmoil that has unfolded this month.
So I choose quietness.
Are you in need of quietness too? Here are 5 things you can do:
Observe your emotions. Don't share them immediately– just observe. Sit with them. Let yourself feel without needing to draw a conclusion or jump straight to action.
Listen selectively. This is not a time to block your ears from the truth or to hear diverse voices in discussion, but sometimes too many opinions is simply too many. Listen wisely– to voices that matter.
Write your thoughts down. Reflect. Permit yourself to ask questions you might be afraid to say out loud. Don't declare anything. Allow nothing to be final.
Spend time alone. Don't bring other voices with you; simply go alone. Turn away from your electronics, or anything else that you might be tempted to use as a distraction.
Re-engage slowly. When you're ready to come back and reenter the dialogue, do so carefully. Choose conversation partners who will build bridges. Honor others. Respond to what's urgent, but remember what's important.