In Southern California, looking professional while fitting in can be more of a challenge than it seems. Women appear to fill their closets with laid-back attire that is also excruciatingly trendy. While I can appreciate a tasteful crop top or romper, these aren't pieces I'll be wearing into a charter school classroom next year. In addition to looking for relaxed yet polished clothing, I've also been figuring out how to build a professional capsule wardrobe for teaching.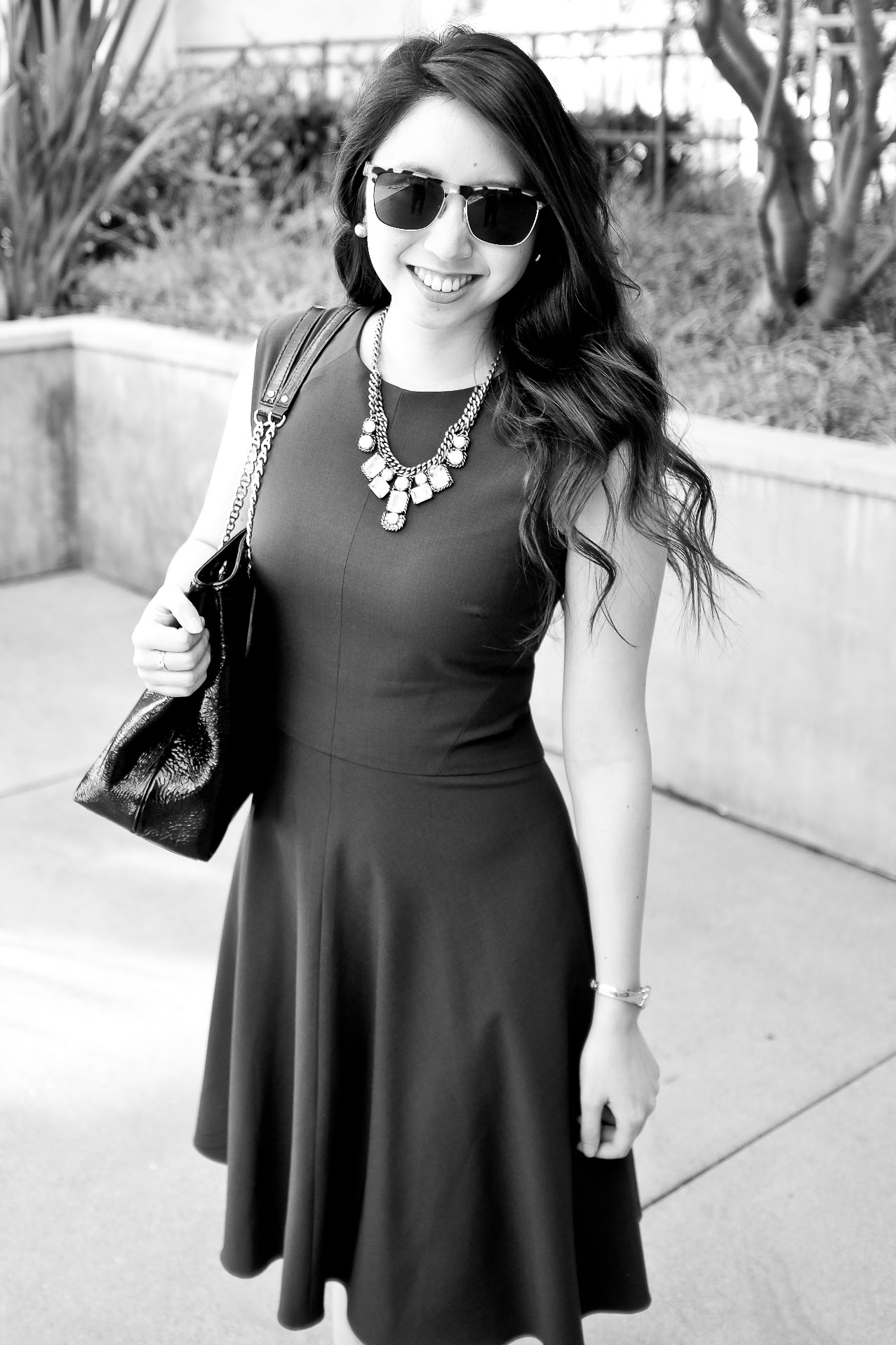 Furthermore, deciding how to dress as a teacher has always been difficult for me. Of course, it is important to look just formal enough to show that you mean business. At the same time, however, I've found that most students can be intimidated by the type of formalwear you might see in a corporate office or law firm. Meanwhile, most schools prefer (with reason) that we cover ourselves, tuck in our shirts, and dress modestly– whether we are women or men. Throw in the fact that it's still in the 80s here in November, and building the proper wardrobe becomes quite the conundrum.
While there are evenings and weekends for the relaxed, trendy clothing in my closet, I really need staples that I can wear confidently as a teacher. And when I tried on The Toi, a custom-fitted dress by MM.Lafleur, I immediately fell in love.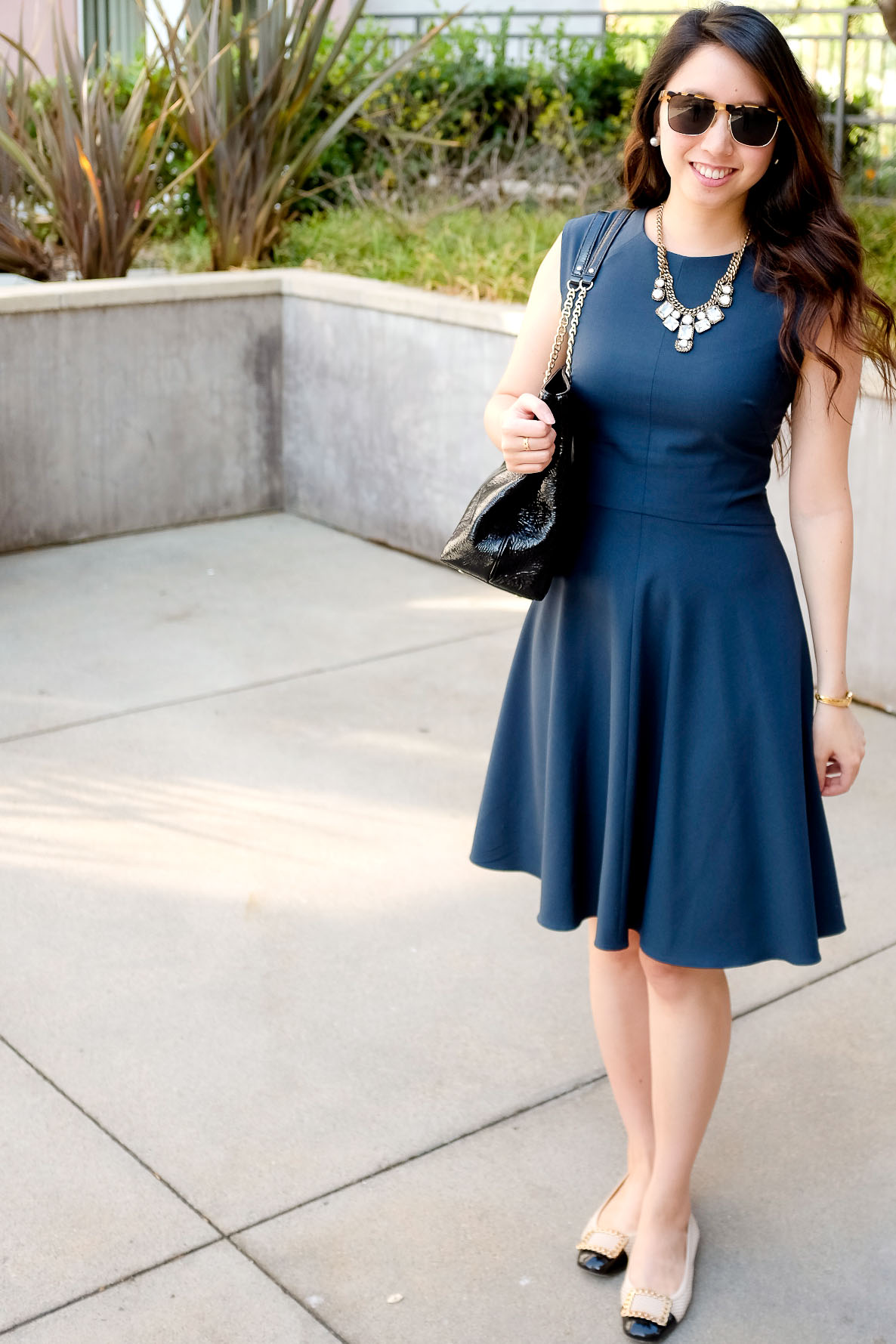 The Toi by MM.Lafleur / Kate Spade bag (thrifted) / Stuart Weitzman shoes (thredUP)
I mentioned MM.Lafleur last week, and I really adore this company. While their pieces are on the pricier end, they have magnificent customer service and are an ethical company when it comes to manufacturing. They import their fabrics from Italy and Japan, and build their pieces to fit you to a T. If you've read some of my earliest wardrobe posts, you know that manufacturing ethics are important to me. I'm continually inspired by the sentiment behind Elizabeth C. Cline's Overdressed: The Shockingly High Cost of Cheap Fashion, a book I still hope to read cover-to-cover in the near future. Needless to say, I would prefer to purchase one fabulous piece of clothing than ten cheap pieces that don't last.
The bottom line is this: I know that not everyone can afford to wear high-quality, US-made clothing, and not everyone needs an especially professional wardrobe. But I am grateful that I can slowly accumulate pieces that will take me into the classroom– pieces that are well-made, flattering and still professional! If you're looking for more professional pieces for your wardrobe, I am loving my two purchases from MM.Lafleur (and nope this was not sponsored!).
What types of clothing do you consider professional? Do you have or need a professional wardrobe? What pieces are in it and where do you find them? I'd love to know!