June 7th, 2014: I remember it fondly.
It was a whirlwind weekend of wedding gatherings, events and lots of amazing food. Loved ones traveled from near and far to celebrate our wedding as friends cheered us on. Nothing could be greater than launching our new adventures with so many blessings and well-wishes.
This past Sunday, Aaron and I celebrated a year of marriage. It's a drop in the bucket of years ahead, but a drop nonetheless.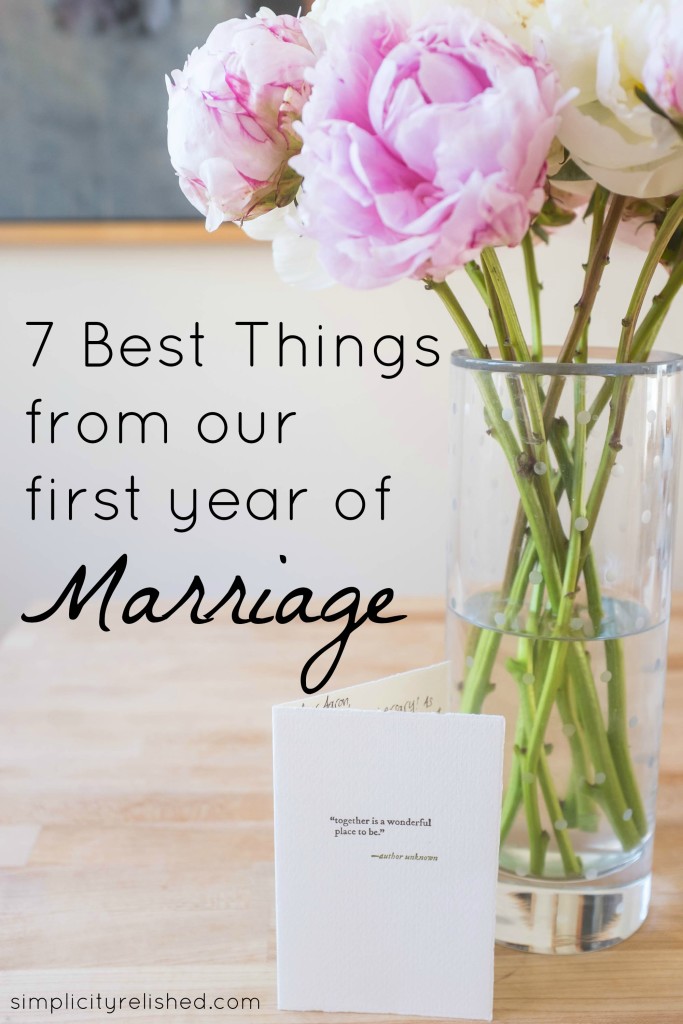 Since being married, I've become more self-aware. I've become more introspective, if that's even possible, partly due to always having a patient and observant conversation partner. (There are perks to marrying a psychologist!)
And through our conversations, my husband has followed me through thick and thin as my heart faced turmoil of many kinds. We often think that adventures involve trekking to high elevations or swimming deep oceans; but adventures can happen in a small apartment, as one person pours their heart out to the other.
So, our first year has wrapped up, and I want to remember all the highs and lows. Thus, superlatives!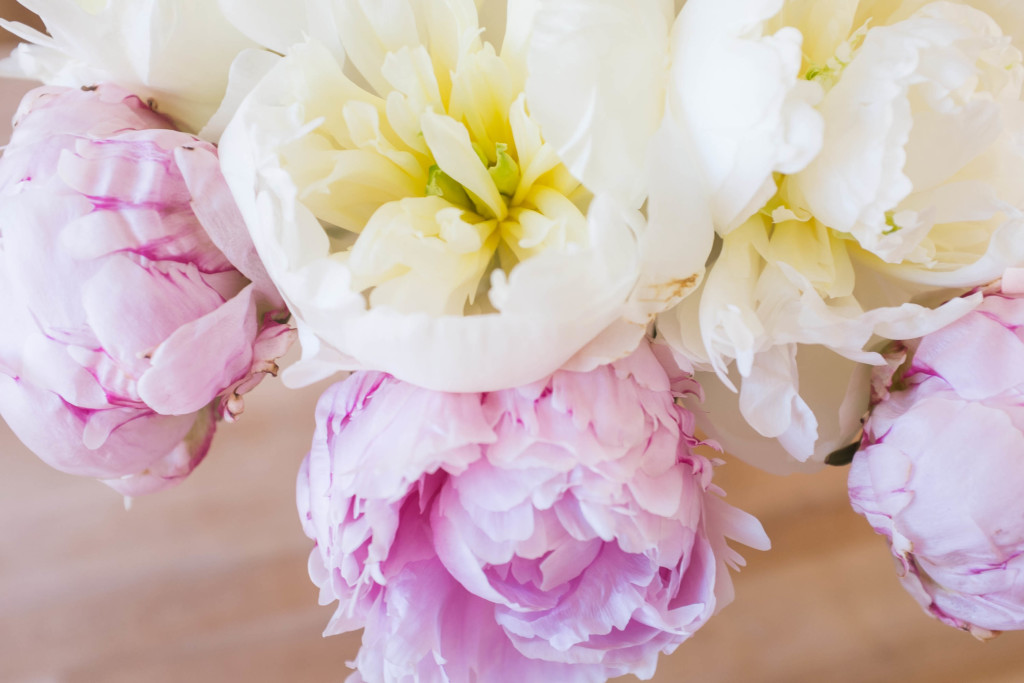 7 Superlatives from Our First Year of Marriage
Greatest blessing this season: making new friends together.
Aaron and I lived long-distance for 4 years: he in Manhattan, I in Boston. So of course, the friends we had were friends with one of us first— and then later introduced to the other. Even at our wedding, there were guests who felt like his friends and those that were mine. So, starting new friendships together has been so much fun. People get to know us as we are, together.
Best meals at home: cooking sous vide.
We've been honing our culinary skills for several years now, but thanks to our wedding guests, we've been playing with new gadgets. Among our favorites is the sous vide: a technology that cooks food in a vacuum-sealed bag at a precise temperature. And since we rarely eat out, we've been making restaurant-grade meals at home. And really, when it comes to cooking fish, nothing trumps the sous vide.
Biggest surprise: the first year is not the hardest.
It's conventional wisdom that the first year of marriage is the hardest. But, after the relatively smooth year we've had, I'm wondering if there will be harder years ahead. I suppose part of our relational peace is due to having braved long distance in the past, while we were dating. Long-distance relationships are hard, but it forced us to deal with many of our issues.
Most valuable lesson: marriage is an entity both within and outside of each spouse.
This is a mystery to me, but it's true. There's a difference between being nice to a spouse, and cherishing a marriage. Someone once told us that who we are together— in that sacred "us"– is an entirely different person from who we are individually. And I've seen that, hard as it is to explain.
Learning this has helped me to understand that the marriage relationship needs to be cultivated and nourished. It doesn't just happen because we now live together. Learning to be intentional about our relationship has been both valuable and rewarding.
Hardest challenge to overcome (for me): contentment in Pasadena, CA.
Due to my husband's schooling, we're living here in Pasadena. Some of you might be wondering why anyone would complain about sunny California, but it's just not my first choice place to live.
Learning to not only survive here, but to thrive, to invest, to love and cherish my time here, has been really hard for me. And I can't help but wonder where I would be if I weren't married– if Aaron and I had never dated and I were still single today.
I don't chase those thoughts away, but I have learned that we can all bloom where we are planted. There is need here. There is beauty here. There are incredible, thoughtful and loving people here. And we are here. That's enough.
Favorite trip: Big Sur, California for my birthday.
We've traveled quite a bit out-of-state this year– Paris, Taiwan, Japan, Colorado, and Utah– but my favorite moments were in Big Sur. We stayed in a yurt overlooking the Pacific Ocean, and I just loved waking up there. And while Aaron and I have visited the Central Coast many times now, it is always dynamic, constantly changing. See our Big Sur pictures here!
Most excited for: volunteering together in Ecuador this July!
After our Japan trip, we'll be spending three weeks in Ecuador at Casa Victoria, a beautiful home that is open to neighborhood kids in Quito. Aaron and I have both spent time volunteering abroad, but never together. In fact, though we both love working with kids, we haven't done that together either. So needless to say, we are so excited to finally do it.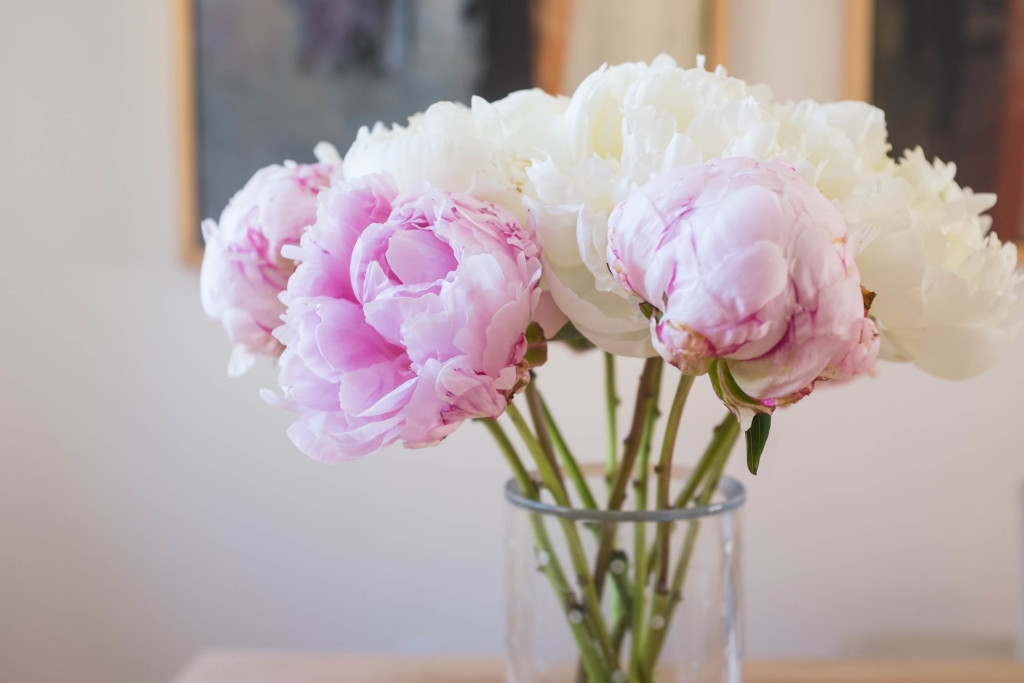 What are some of the best moments from your marriage or relationship? I'd love to know!