I've been really enjoying digging up old travel photos and sharing them here on the blog! Last week I posted a few snapshots from a winter 2011 trip to Yunnan Province in China. This week I'll be starting to share about my summer 2011 trip to France!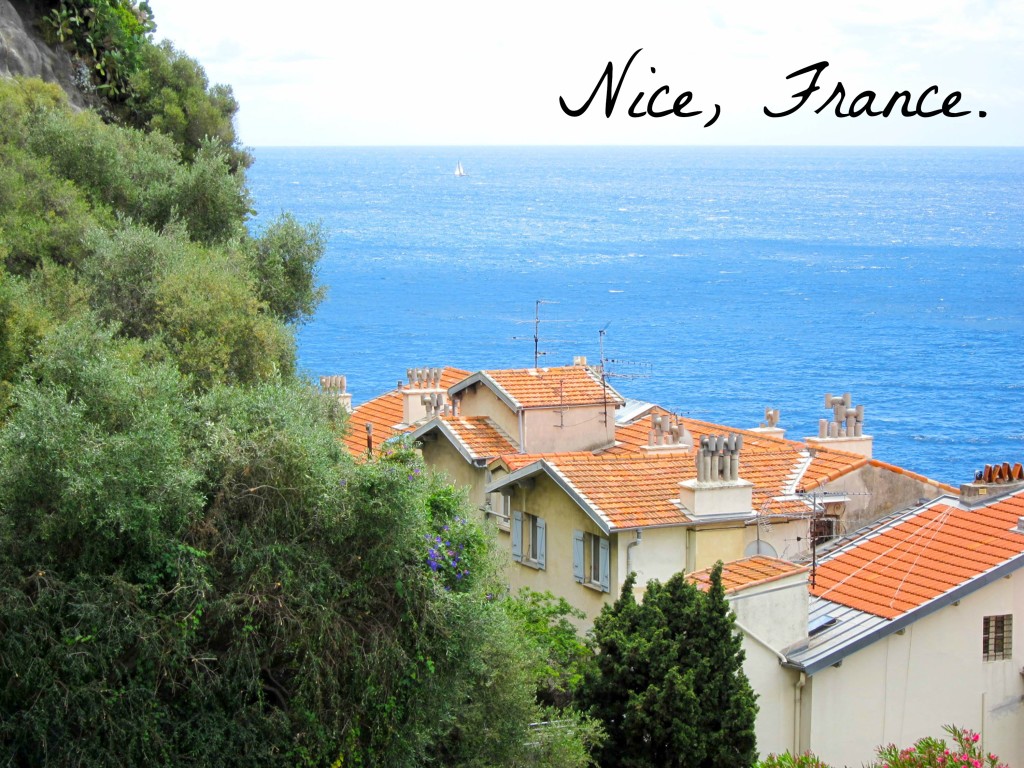 Oh, Nice (pronounced like "niece" in English). No throng of tacky tourists can stop me from raving about the beauty of this southern-French getaway. Nice is on the Mediterranean, which lends the city a gorgeous blue hue, excellent seafood, and plenty of beach bums.
If you're going to spend considerable time in France, then there's no excuse to skip Nice. It has everything from Impressionist museums to proverbial cafes to warm summer sand. As is the rest of Southern France, Nice's vibe is more laid-back and casual than Paris'. The only thing taken too seriously is sunshine; everyone is chasing it.
The best thing about Nice is that it is so easy to explore. Wander through its alleyways, check out its menus du jour, and be sure to spend plenty of time on a balcony, drinking wine and enjoying the ocean's stunning azure.
Take a bus (don't forget to composter your ticket or you'll get arrested, like we almost did) to the Musée Marc Chagall to enjoy a quiet gallery, just you and this strangely captivating artist. The Musée Matisse is not far away, and nor are the tranquil neighborhood churches for contemplation.
This is the city where you can actually sit at a cafe and read a book or people-watch (through sunglasses, of course) for hours, and no one will bother you. There appears to be no way to do this destination but slowly– and not without wine.
We stayed at the lovely Hotel La Perouse, a gorgeous spot with occasional good deals. The balconies overlook the ocean, as pictured in this post. Enough said.
Something about traveling through Europe, like a European, has always captured me. The ability to go slow. To sip wine at lunch. To wander its backstreets. To contemplate society's quandaries. To write and create.
If you're in France and want to slow down a bit, then you might as well slow down in Nice. That's what they do here.
Have you ever been to a city by the sea that's just all about slowing down? Where was it? What did you do (or not do) there? I'd love to know!