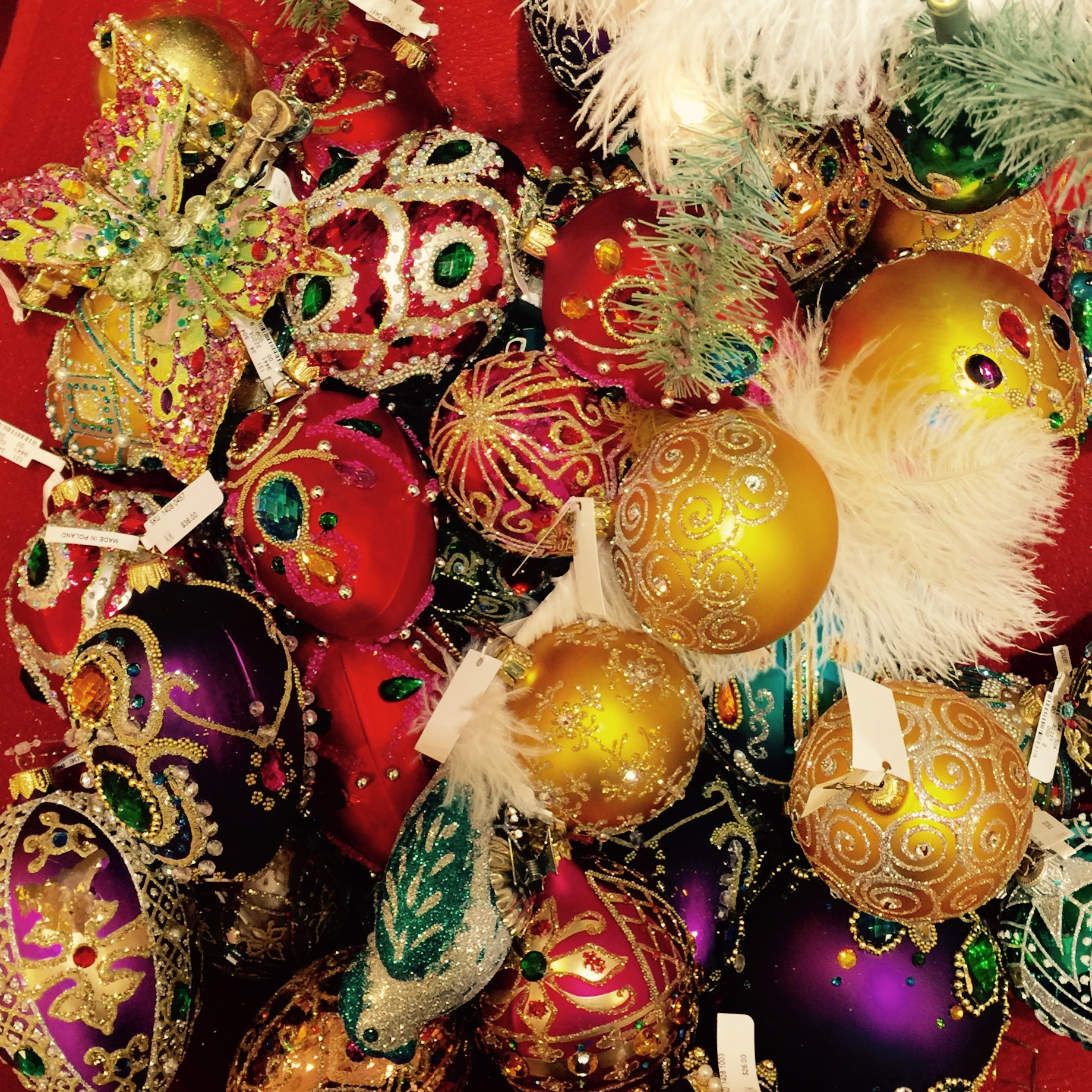 If there's one thing I can't resist during the holiday season, it's buying one or two beautiful new ornaments for our tree. I don't remember the very first time I bought one, but I know that it was when my family still lived in our old home, which means this little "tradition" started over 15 years ago.
For the most part, I'm not as easily captivated by all the glitz and glamor surrounding the holiday season. Sure, I enjoy sequined clothing and bright lights as much as the next person, but lately I've been shifting towards a minimalist approach to shopping and giving.
I just think that underneath all the glitter and gems, stuff is still, well, stuff— and oftentimes we realize sometime in January that we didn't really need it.
But pretty ornaments– they're my weakness. I think something about having purchased one almost every year since that very first time, makes my little tradition special to me.
These ornaments come with the years attached to them, so I can even remember what happened the year that I bought it.
So I went to the mall today, finally! And we stopped in to our favorite shop for ornaments, picking out the prettiest one we could find. Don't you love its simplicity? Every year, we are able to find something decadently beautiful to add to our collection.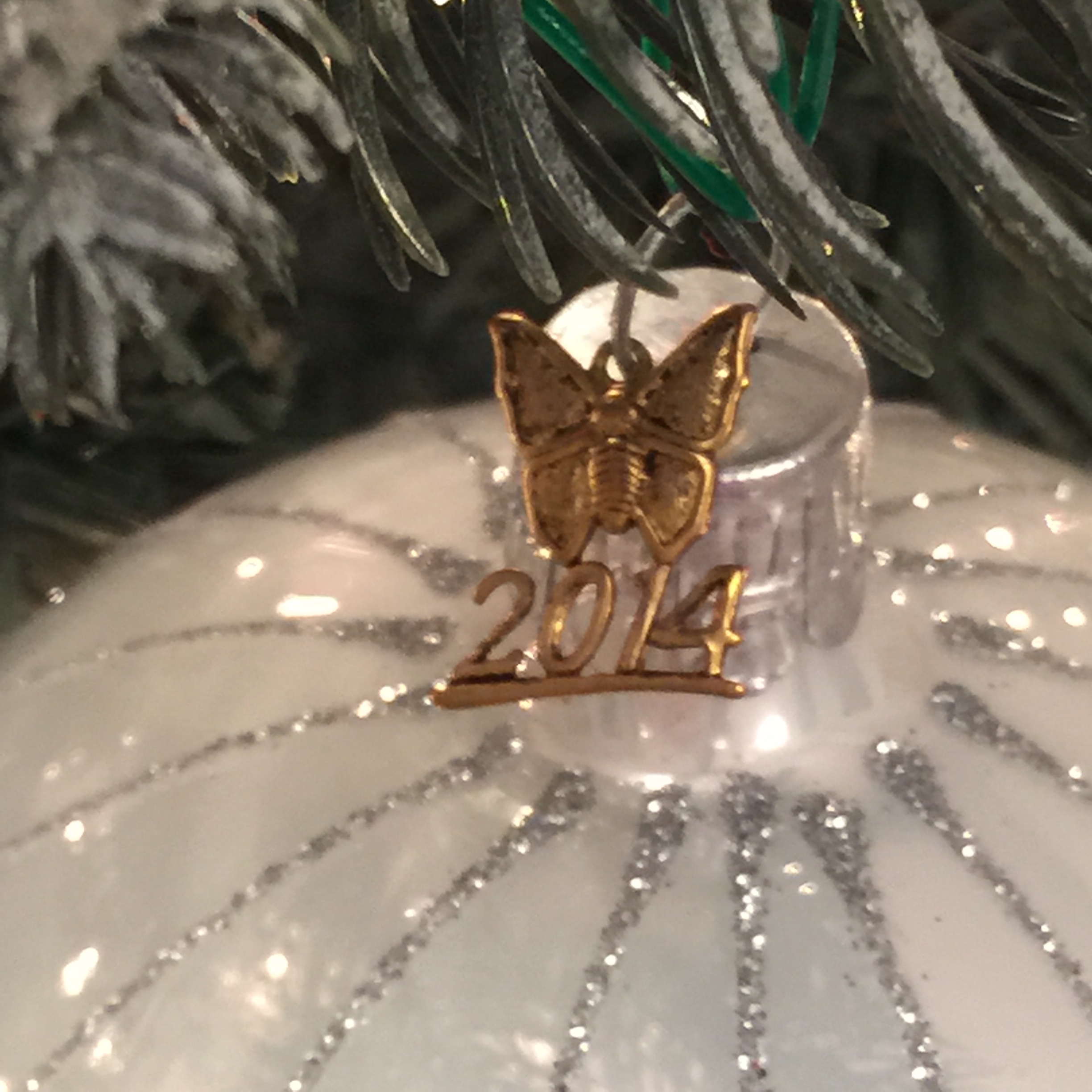 And the craftsmanship that went into making these pieces is so admirable. These lovely ornaments are handmade, and you can tell; they're no factory productions. As you might know, I appreciate any industry in which creatives can show off their skills and make a real living, so there's that too.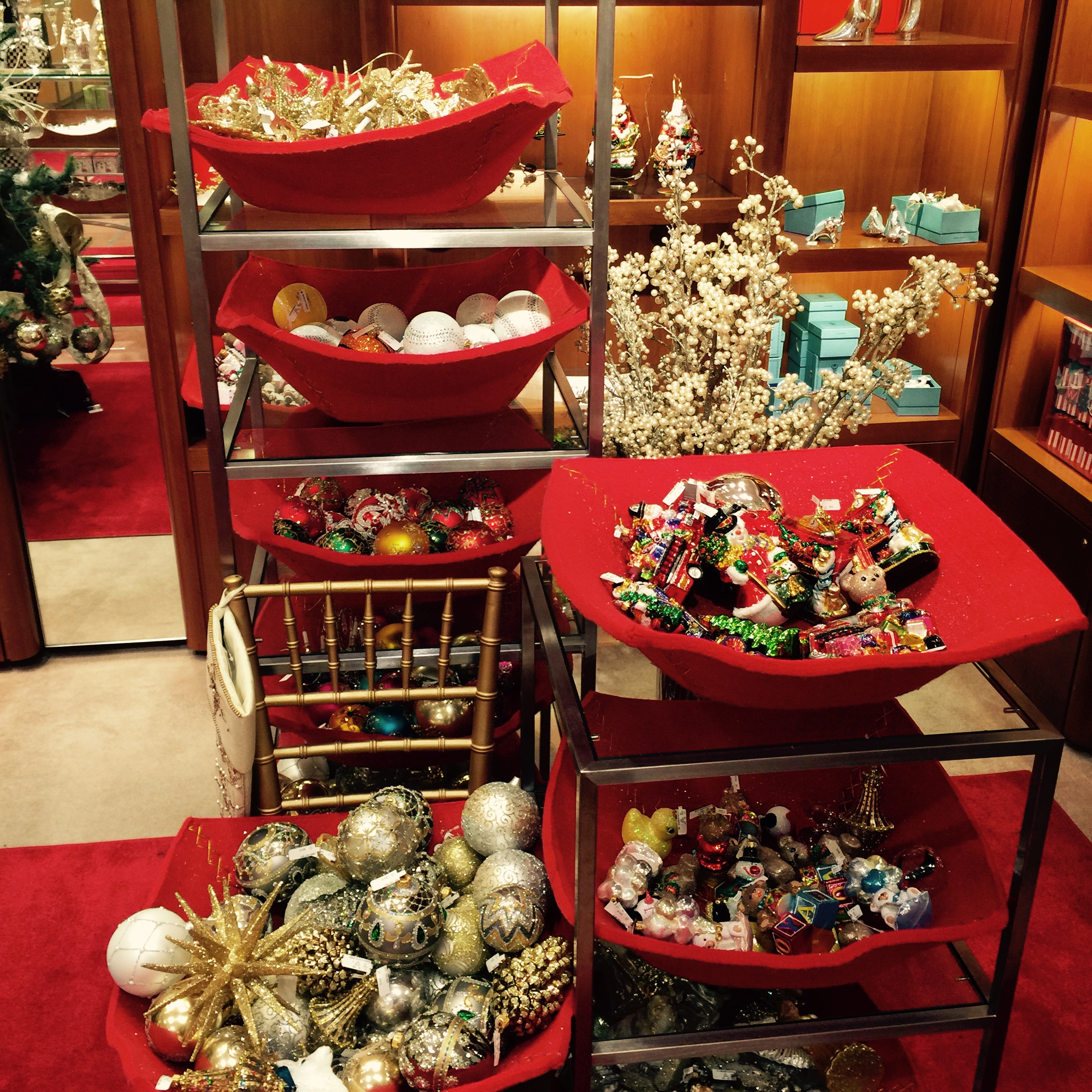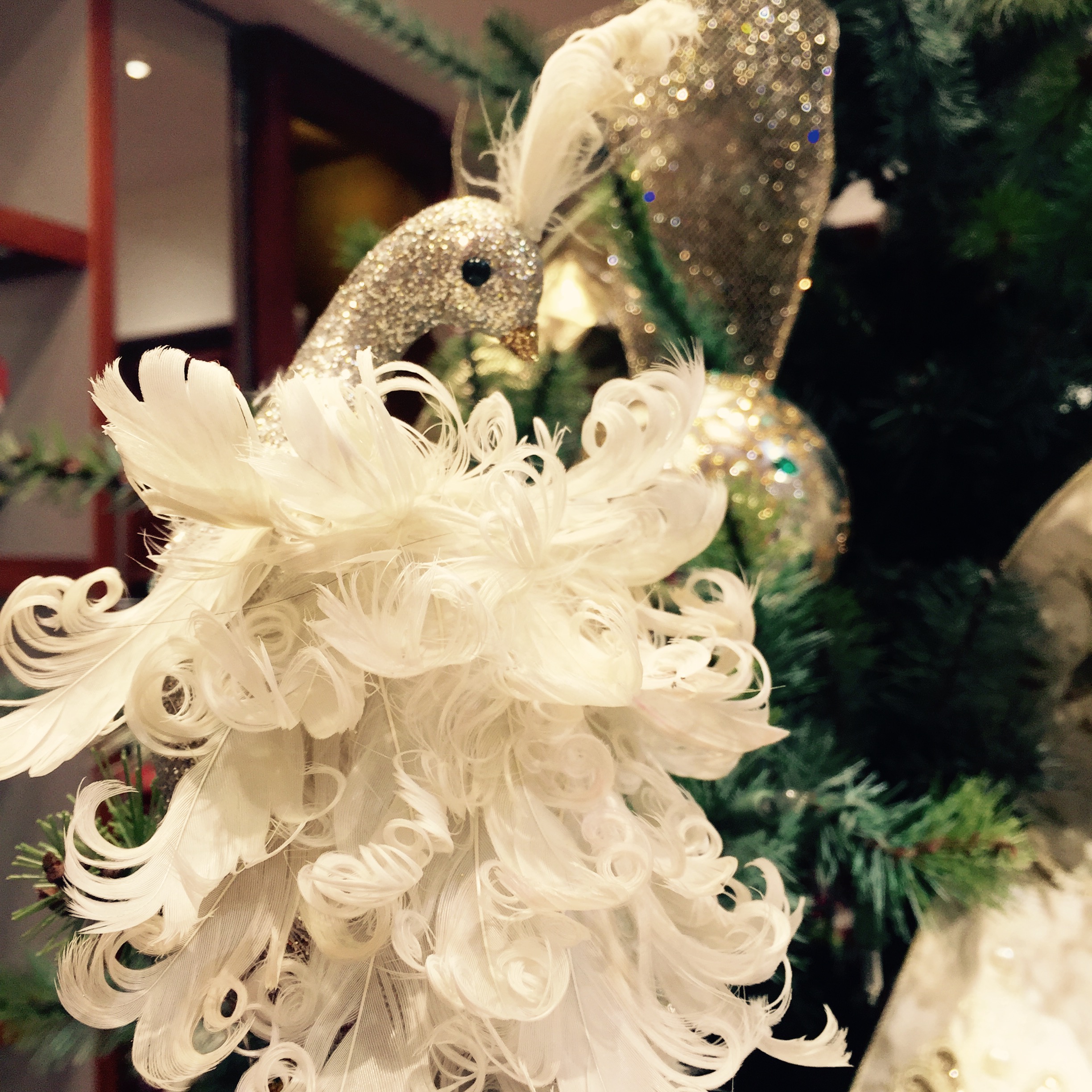 Every year, we take out our Christmas decorations and I am just filled with joy when I unwrap the tissue paper around each of these glowing works of art. Memories rush back, and it's like reopening a gift that I gave myself years ago and experiencing the surprise all over again.
I've cherished these aging ornaments through the years. After having gone through quite a few different Christmas trees and decorations, we know that the ones with years attached to them are keepers. If I'm careful enough, perhaps I'll be able to pass them down.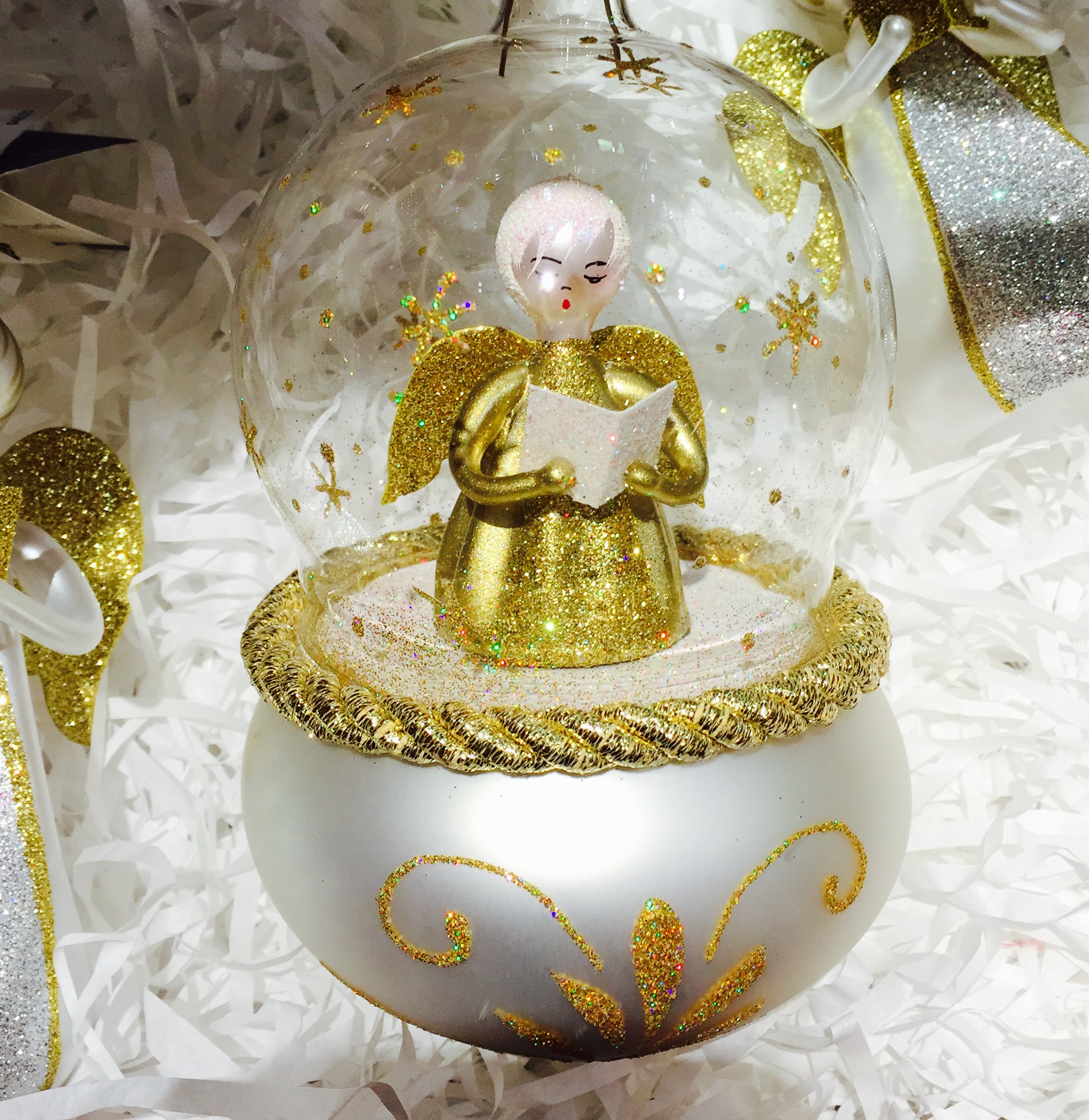 Do you have any holiday decorations that you've cherished for years? I'd love to know!